Game Guides
How to Play Ashland: Rebellion of Gods on PC with BlueStacks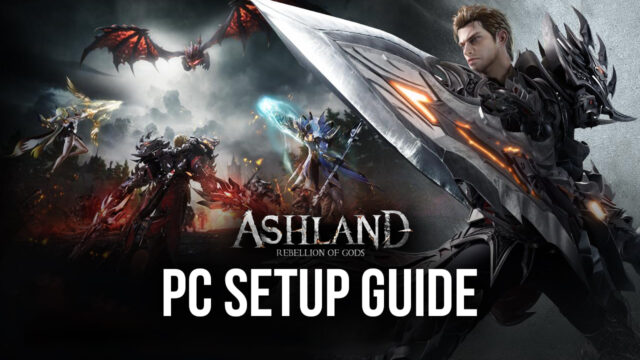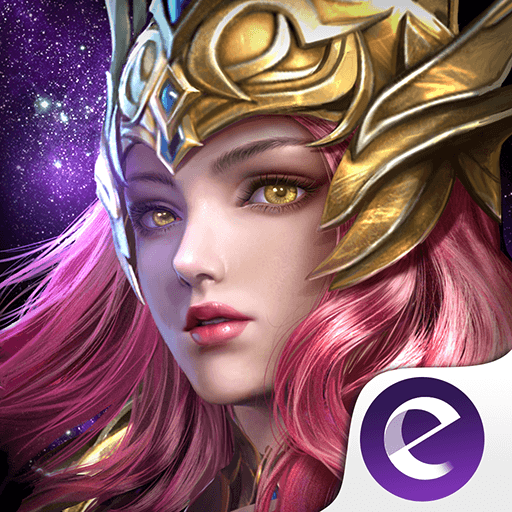 The time has come to play Ashland: Rebellion of Gods as millions of players line up to try out the game and experience Greek and Roman mythology like never before. The game sets you on a grand adventure where gods, humans, and demi-gods battle it out in what seems like a war for supremacy. Your character will determine whether or not a great calamity will spell doom for the realm, or your actions will prevent it by overcoming every obstacle that's hurled your way.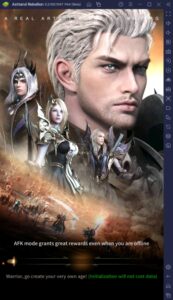 Ashland: Rebellion of Gods showcases many familiar names and characters that mythology fans will recognize right away. While the game doesn't exactly use scenes, events, or stories straight from the mythology itself, the fun twist that they added gives a refreshing outlook at the pantheon by using their reputation and historical description to create original characters. As the number of players continues surging, it's time for you to make your choice and join in on the players.
How To Set Up Ashland: Rebellion of Gods on BlueStacks
Playing mobile MMORPGs on your phone is an experience that, ten years ago, we thought was a dream that we all wanted. When the time finally came, playing mobile MMORPGs removed a lot of the experienced that most fans grew up loving. This is why most players prefer playing games from this genre on PC. Here's a little guide on how you can play Ashland: Rebellion of Gods and every other Android game on your PC by installing BlueStacks:
Download and Install BlueStacks

on your PC.

Complete Google Sign-in to access the Play Store, or do it later.

Look for Ashland: Rebellion of Gods in the search bar at the top-right corner of the Game Center or at the Google Playstore.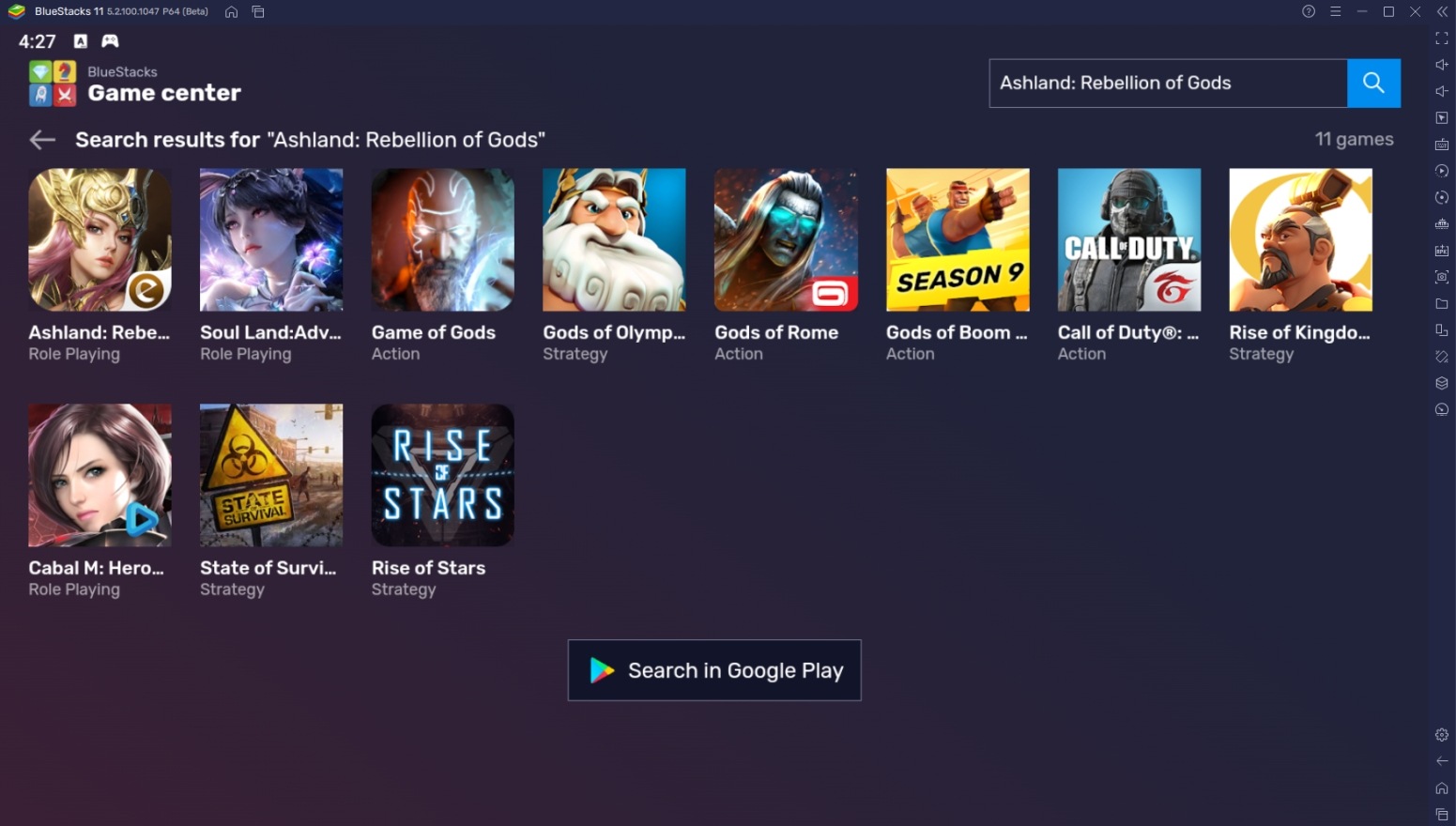 Click to install Ashland: Rebellion of Gods from the search results.

Complete Google Sign-in (if you skipped step 2) to install Ashland: Rebellion of Gods.

Click the Ashland: Rebellion of Gods icon on the home screen to start playing.
Useful Features When Playing Ashland: Rebellion of Gods on BlueStacks
BlueStacks isn't just a way for players to play Android games on PC. This platform offers many features that would make any user regret not discovering it sooner. By using BlueStacks, the experience of playing any Android game is increased, and there are a lot of game mechanics that become easier to manage thanks to it. Let's look at which of these features work best when playing Ashland: Rebellion of Gods on the platform.
The BlueStacks Controls Editor Function delivers PC gaming to its very core, even to Android games that weren't designed to be played anywhere other than a handheld touchscreen device. This feature works by assigning keys to specific points on the screen, emulating not only tap functions but also slide and hold controls as well. This allows games to be played without using your mouse cursor all the time, which is a real hassle, especially on fast-paced mobile games.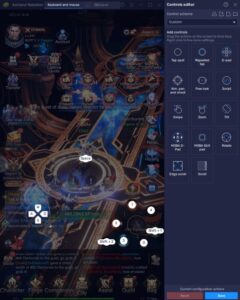 Ashland: Rebellion of Gods uses an auto-combat system, so players might think that there's no reason to use this feature in the game. However, there are parts where the AI doesn't efficiently fight against bosses that have combat mechanics, so the player is tasked with manually controlling movement and ability usage. In this case, the Keymapping Tool will offer a great way to move your character in a way that's quick and easy to understand.
The Multi-Instance Function allows players to open two or more separate BlueStacks instances simultaneously so that they can open other games without having to close and open the same device they're using. The Multi-Instance function is also the most popular feature in BlueStacks because of the number of ways players can abuse it. It's up to you how you want to use it, and take advantage of having multiple windows open where you can play all the games you want.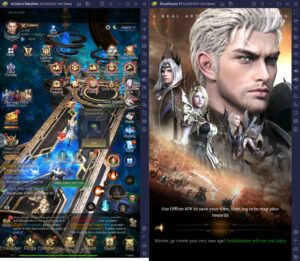 As mentioned, Ashland: Rebellion of Gods has an auto-play system that requires minimum hands-on controls. While this is convenient, it can also be very dull to players who want to do more with their time other than watching their character kill random monsters without requiring any help. Rather than letting the gameplay by itself, it's better to open another BlueStacks instance and start playing another game you have in mind to maximize your efficiency.
The Macro Feature is the platform's way to create a customized auto-play function that most mobile players have longed for. This function gives players the option to create custom commands that fit their gaming needs so that there's no need to keep repeating an action over and over again manually. This feature is very popular in games with daily or other types of repetitive tasks.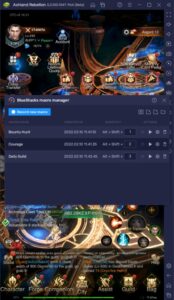 Even though there's an auto-play feature, it doesn't cover many of the essential tasks that you want to be repeated. By using the Macro Feature, players can do everything they need to do in the game automatically so that they can continue attending to more important tasks in life or at least play more games on their BlueStacks platform. Learning how to use macros isn't as complicated as you may think since it's created so that players can use it immediately.
It's Time to Challenge Fate!
In a world where mortals and gods are at war, the feats of one person can change the tide of battle very quickly. It doesn't matter whether you're the god of war or a human kingdom with hundreds of thousands of soldiers, fate can be cruel in that it doesn't favor anyone. As the hero of this world, a great burden is set upon you. Do you have what it takes to answer the call to arms?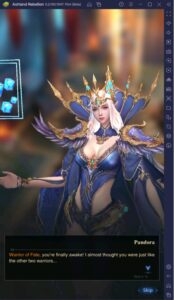 Ashland: Rebellion of Gods is a great way to pass the time, but players can also try playing it more seriously by joining the race to show who's the strongest in the server. The game won't stop giving you different goals to inspire players to continue playing. That's why we're looking forward to seeing you there with us!