Game Guides
How to Play Astracraft on PC via BlueStacks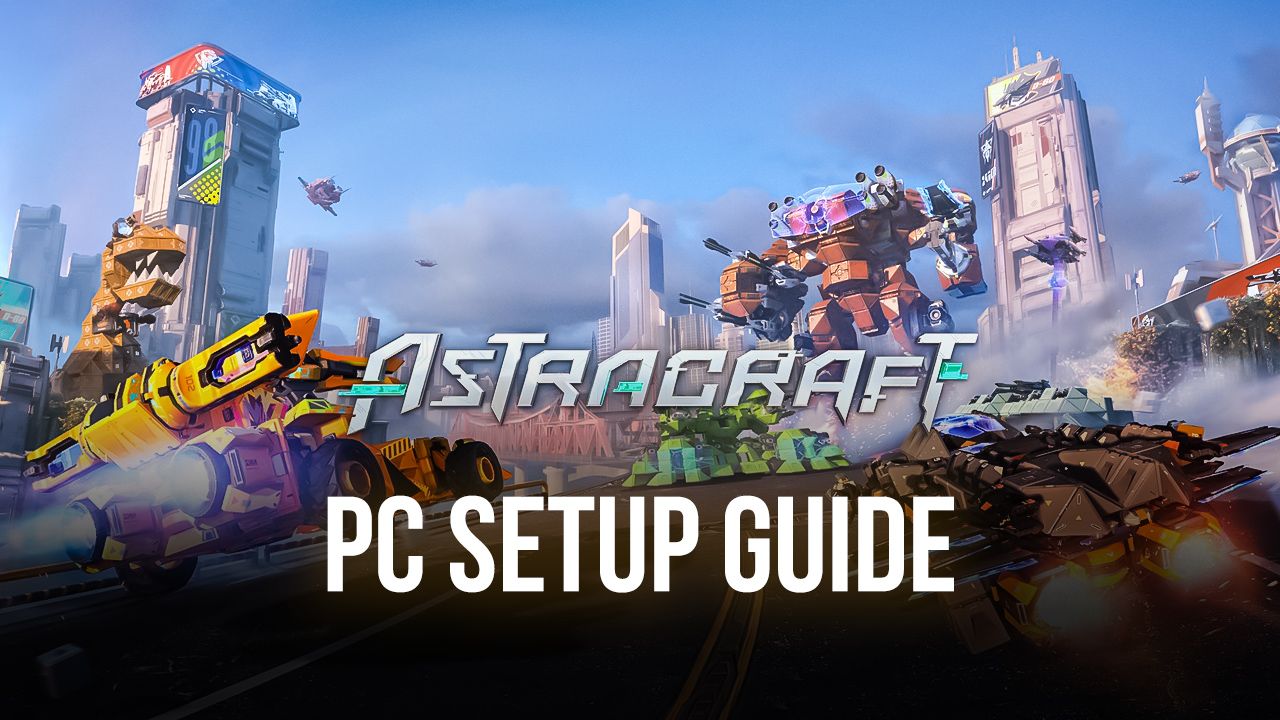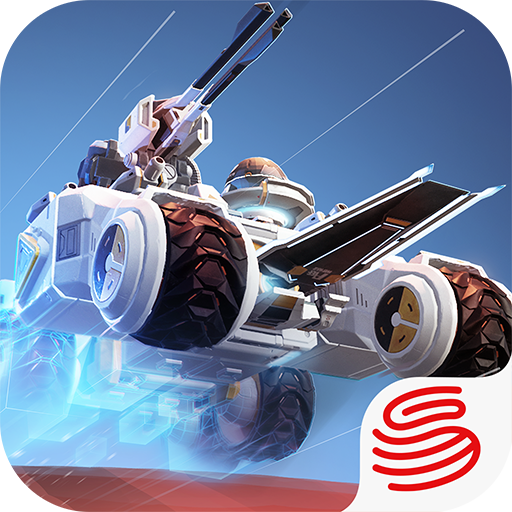 A brand new real-time sandbox and combat game, Astracraft, from famous developer Netease Games has finally arrived. The title is all about building your ARMS and teams and then fighting to conquer the universe. Interestingly, players can choose from racing cars, battlebots, ships, mechas, and much more. Another exciting aspect of this game is that you can develop your custom builds and strategies to come out victorious in the battlefield against other strong contenders if you're creative enough.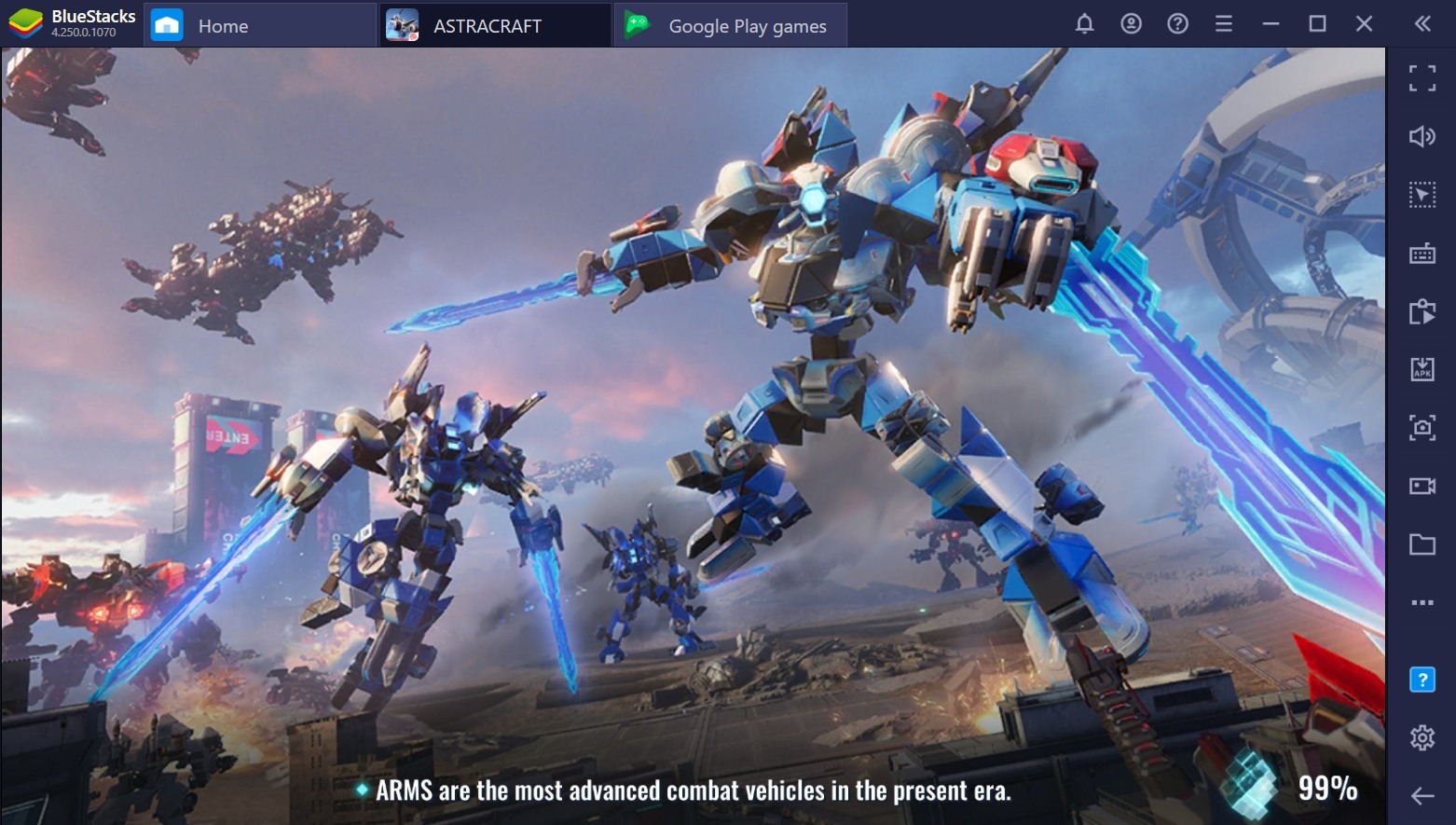 Astracraft features tons of machine tech combinations, hundreds of modules, themed pieces, and build choice for your machines to choose from. The game also features Sci-Fi battles both for melee range and from the heavens to the earth! Moreover, players can also choose from devilish techs such as holographic decoy, EMP generator, and smoke bombs to turn the fight's tide in their favor. Players can also collect modules and upgrade their army to get the perfect combo.
What's even more interesting is that Astracraft offers a bunch of exciting game modes for the players to try out such as:
Create Mode

– Use your imagination to build an exciting and fascinating army.

Multiplayer Creation Mode

– To develop and test your ARMS peacefully.

Solo Wonder Mode

– For those who would like to get some practice in.

Battle Mode

– The competitive mode to see where you stand in terms of power and strategic planning.
More interestingly, players can unlock the following game modes as well by clearing the 'Module Trial':
Infinite Arena

– Fast respawn, fast-paced Battle Royale mode.

Rumble Mode

– Explore, Loot, and Collect. Also, modify and upgrade your army in the middle of the match.

Storm Mode

– Survive on a shrinking ship. (Elimination Mode)

King of the Hill Mode

– 3v3 Mode, Fight for the control of the area.
Well, after closely looking at all the game modes Astracraft has to offer, it won't be wrong to say that this game is a well-rounded game for all the action lovers out there. Without further ado! Let's see how you can play this game on your PC with a mouse and keyboard via BlueStacks!
How to Set Up Astracraft on PC with BlueStacks
Even though Astracraft is available on Android and iOS devices, there are still several valid reasons you should try out the game on PC. At times, your smartphone's limited capabilities come in the way of the fantastic progress that you can make in the game. Luckily, you can shift all of your gaming experience on PC/Mac via BlueStacks as it allows you to run your favorite android games on your PC. Follow the simple instructions given below to play the game on your PC:
Download and

install BlueStacks

on your PC.

Complete Google Sign-in to access the Play Store, or do it later.

Look for Astracraft in the search bar at the top-right corner.

Click to install Astracraft from the search results.

Complete Google Sign-in (if you skipped step 2) to install Astracraft.

Click the Astracraft icon on the home screen to start playing.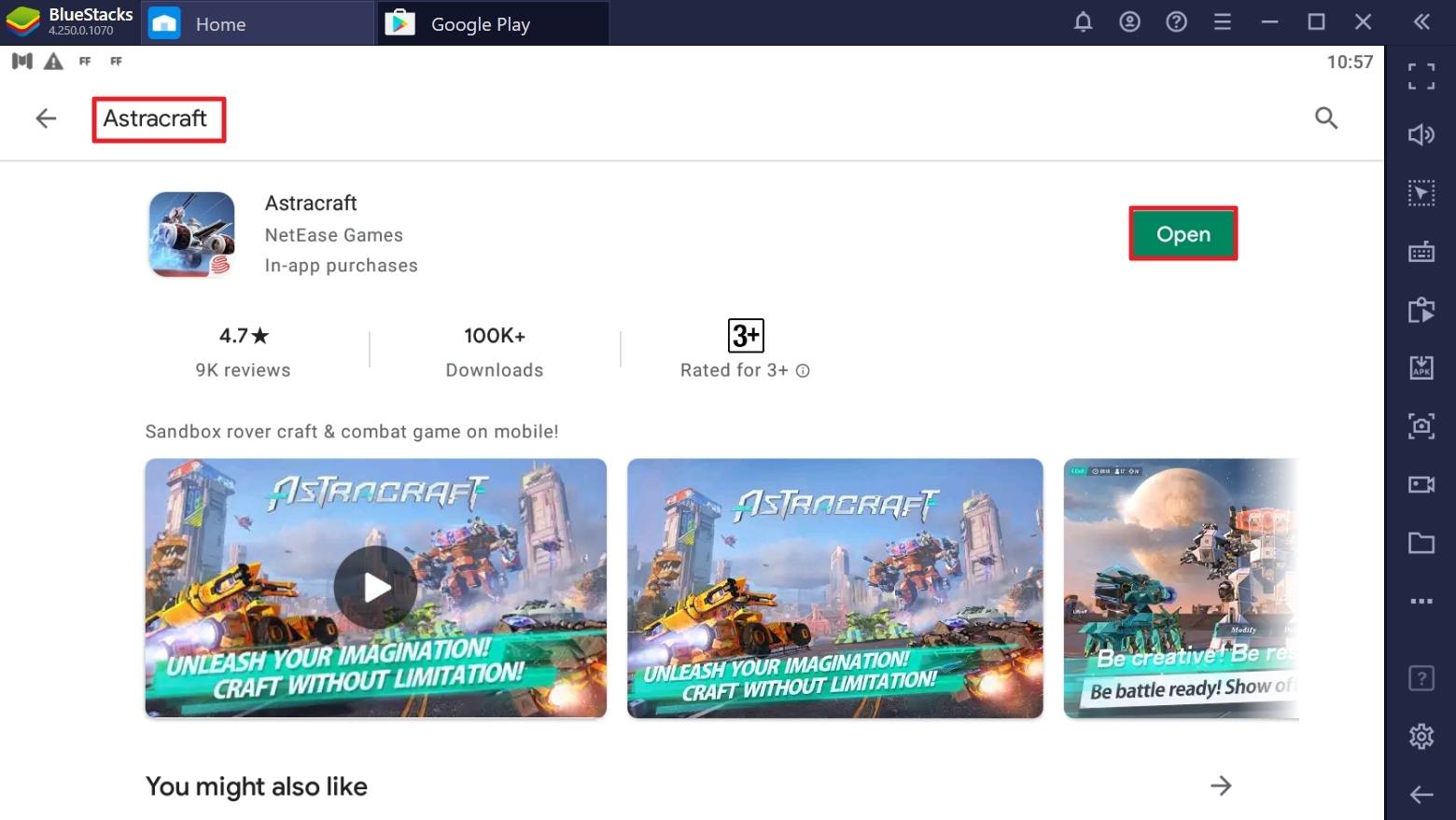 BlueStacks' Exclusive Tools for a Smoother Experience While Playing Astracraft
Now that you have Astracraft installed on your BlueStacks client, it's time to find out why the game is much better to play on your PC. Well, playing android games on your PC via BlueStacks has its advantages. Some of the features that we're going to mention below help improve the overall performance and gaming experience.
When you're playing a high-paced game such as Astracraft, having the right controls to freely rotate your character and using your abilities at the right time is a must. To get a natural feel of playing an android game on PC, BlueStacks Keymapping tool allows the players to emulate the original touch screen controls by using the buttons on their keyboard.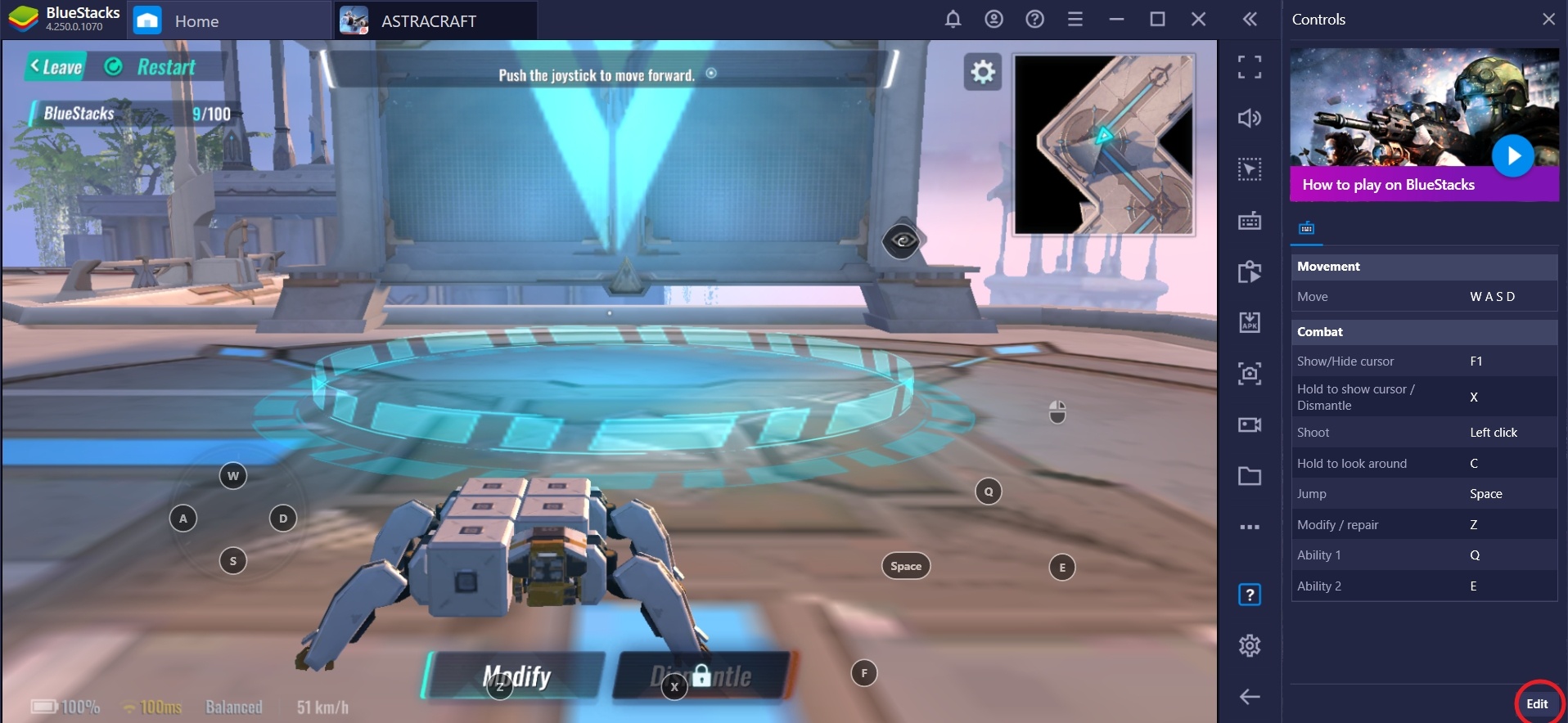 In case you don't know, BlueStacks offers a default set of premade controls for every game that's available on their client. Just in case you're having a hard time getting the hang of the premade controls, you are more than welcome to make changes to these controls as per your convenience. With this BlueStacks feature, you can ensure that you are moving in the right direction and hitting the suitable ability at the right time and bringing your best on the battlefield.
Astracraft is one of those games that require a lot of strategy and planning. Since the game has a ton of equipment, combinations, modules, and upgrades to offer, you would want to figure out what works the best for you. In such cases, BlueStacks' Screen Recorder feature comes handy. With this feature, you can record your games and see what went right or what went wrong for you. Moreover, you can capture some of the best in-game moments with the help of this BlueStacks feature.
Interestingly, you can also combine this feature with BlueStacks streaming mode to stream your live gameplay across several platforms. If you're looking to an effortless and lag-free streaming tool, then this feature won't let you down in any way!
Its Time to Let the Mechs Do the Talking
As mentioned earlier, Astracraft has a bunch of different modes to choose from once you unlock them all. After you unlock the 'Battle Mode,' you can compete against other players in real-time to check your strategy and ARMS. Moreover, several different PvP modes such as the Infinite Arena, Rumble Mode, Storm Mode, and King of the Hill Mode can compete against other players. So, what are you waiting for? Assemble your team and watch some steel v/s steel action on BlueStacks today!