Game Guides
Blade and Soul Revolution: Beginners Guide with Important Tips to Level Up Fast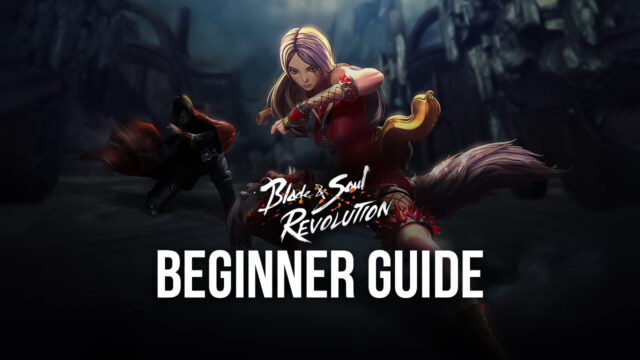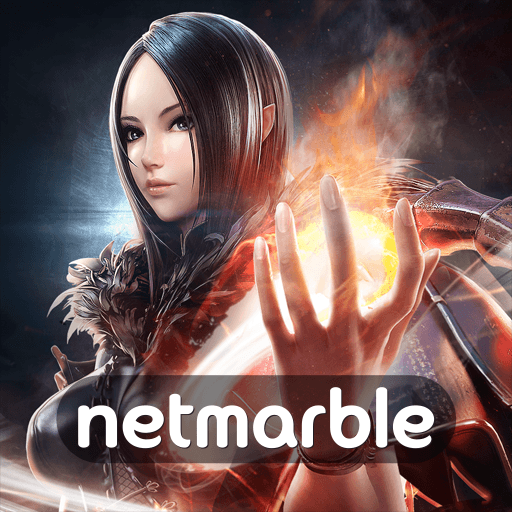 Note: Even though we'll be talking about Blade and Soul: Revolution using BlueStacks 4, this game is already available on the new BlueStacks 5 with much better performance, less resource consumption, and more stability. Download the latest version of our Android emulator and give it a try!
Netmarble Games has done a great job in bringing new titles that require high-engagement and deliver action. Even though some of these titles were not from popular franchises, they managed to do well. In case you don't know, most games developed by Netmarble Games boasts of around 5 to 50 million downloads and have held the #1 spot in the top games' list in their respective categories many times.
Another popular Netmarble RPG titled "Blade and Soul: Revolution" is an MMORPG that features a unique combat system similar to that of a fighting game. Hundreds of quests, fascinating combat system, crafting, dungeons, raiding, and inventory management are some of the game's main highlights. If you're a beginner, all these features can make the gaming experience a bit overwhelming for you. But, don't worry, as the game does a stellar job of walking you through all the in-game systems and their functionalities. Moreover, if you follow the tips mentioned in this guide, you'll have an easy time exploring the Earthen Realm in the game.
1) Choosing The Right Race And Class As Per Your Playstyle
Blade and Soul: Revolution offers four different races and seven unique classes to all the players. After you've picked a race and a class for yourself, you need to create a character with it. Moreover, characters are customizable when you're making them initially. Unlike other typical MMORPGs with races like Warrior, Mage, and Archer, Blade and Soul: Revolution offers Jin, Lyn, Yun, and Gon. Additionally, each of these races has the following sub-classes:
Blade Masters

Kung Fu Masters

Force Masters

Blade Dancers

Summoners

Destroyers

Warlocks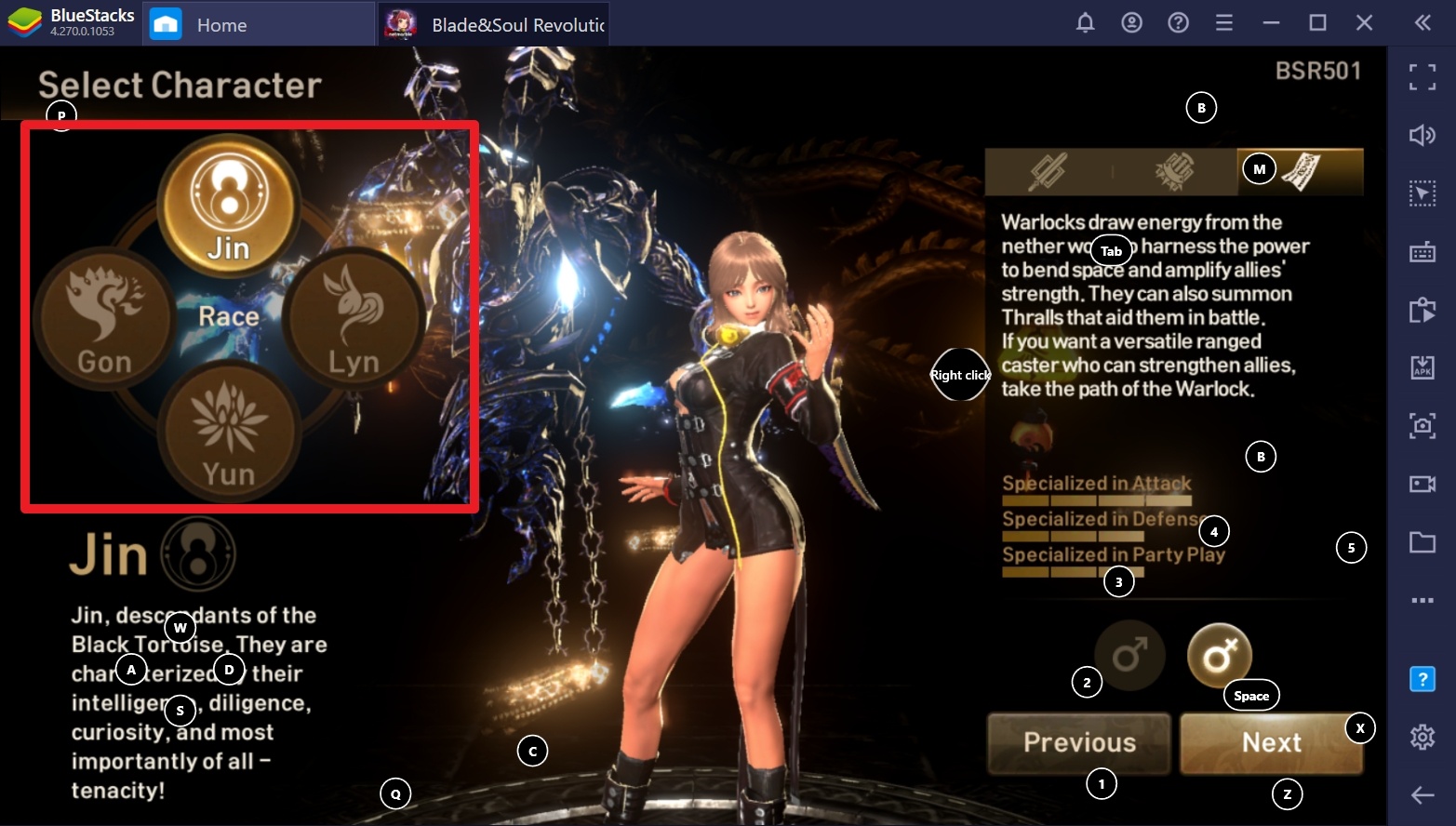 Depending on your playstyle and the kind of role you play, choose your race and class accordingly. Please don't hurry, as it may take some time to figure out which race/class is best suited for you.
2) Stick To The Main Quest Line
In MMORPG's, it's essential to stick to the main quest line before you start exploring other regions of the game or before you rush into PvP or wars. Why? Well, because higher-level players with better gear and items will crush you completely. It is highly recommended that to level up fast, complete your quests first as the exploring and PvP part can be done later.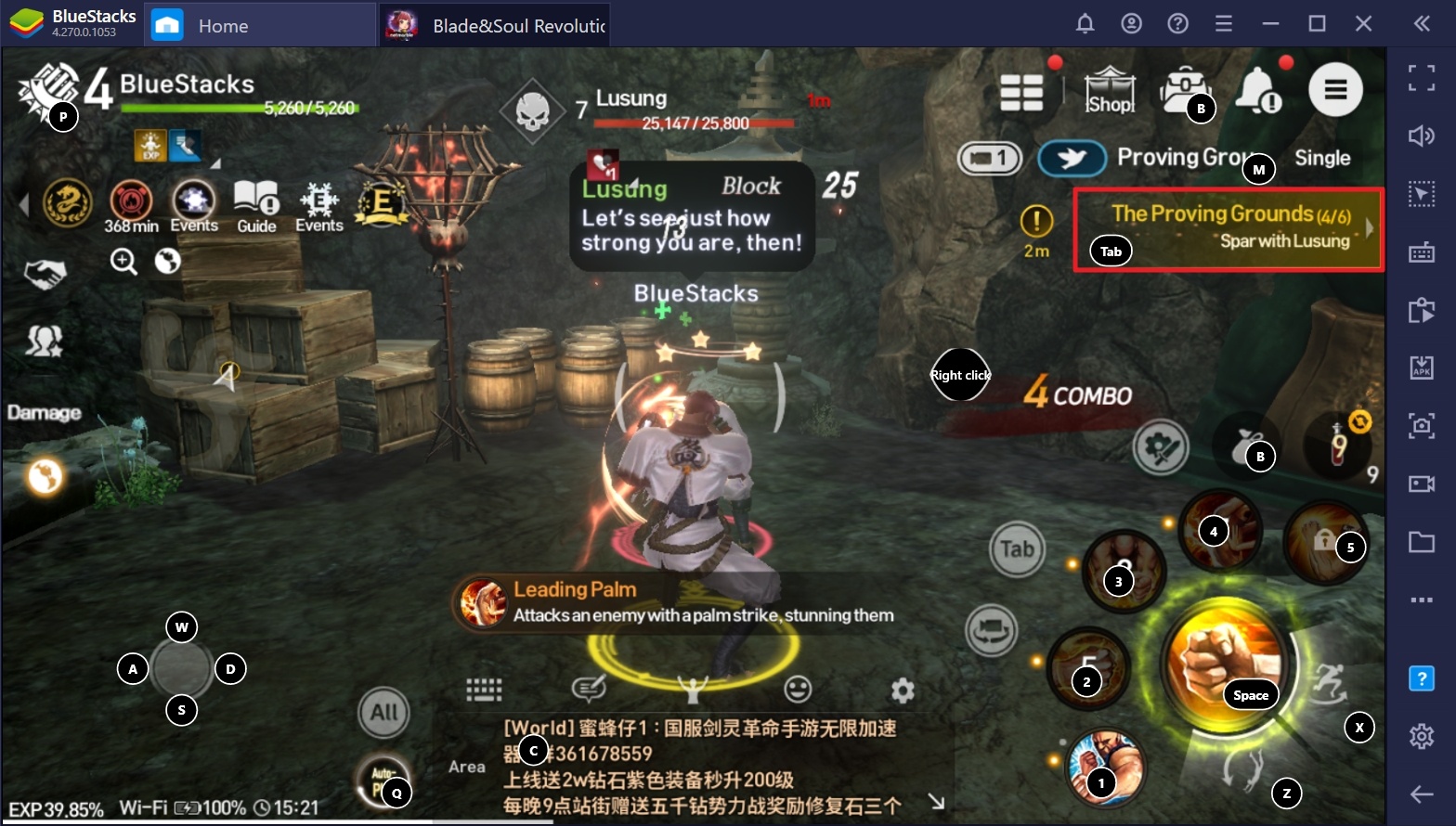 Additionally, when you level up fast, you can unlock several in-game features such as dungeons, fast travel, crafting mechanics, and more. The only way you're going to get the hang of the game is by making sure you know the game's fundamentals. If you venture off of the main questline, then you are at risk of missing tons of free in-game rewards like gold, freebie items, and so on. Only after you have hit level 30, you can start exploring other in-game content. Most importantly, by that time, you'll have a better understanding of the game mechanics. In case you find yourself against a wall, make sure you always go back to the main questline.
3) Before You Jump Into PvP, Go For PvE
The combat system in Blade and Soul: Revolution is intriguing. However, it comes with a steep learning curve, and that's the reason why you should polish your skills in PvE first. If you're a seasoned player who has a good grip on the combat system's basics, then there are exciting rewards awaiting you. In PvE, practice your skills, chain combos, try different skill variants, and most importantly, experiment with your gear and weapons.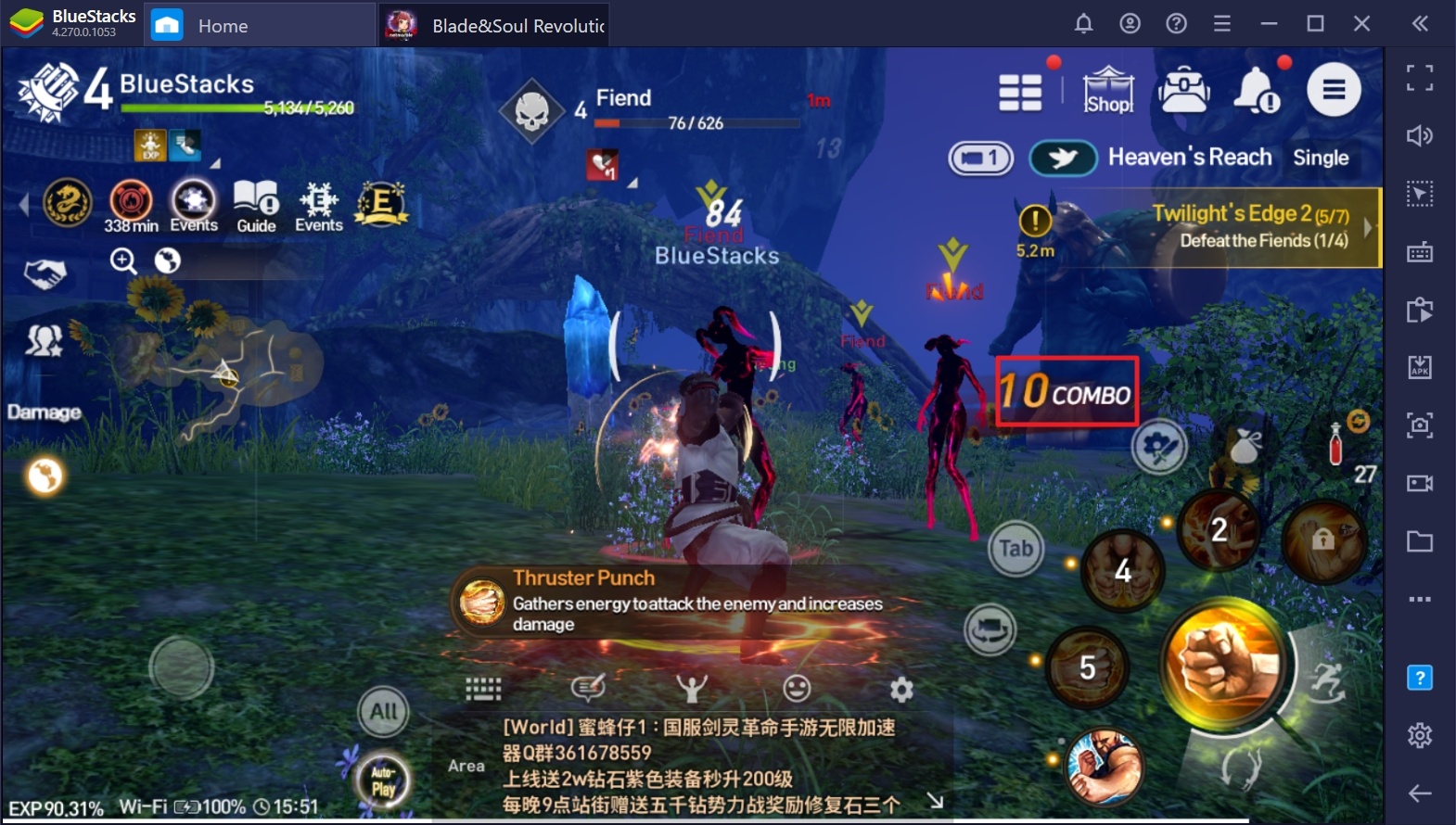 Thankfully, the game offers several tutorials to walk you through the core concepts of the combat system. If you are uncertain of your available chain skills, you can also dive into the Hongmoon Training Area. However, Blade and Soul: Revolution's combat system isn't a piece of cake, and learning it with perfection may take some time.
4) Dungeons And Raids
Dive into dungeons only after you have some basic understanding of the combat system, and it works. Dungeons will be unlocked after you have reached a certain level and made significant progress in your main questline. So, don't be surprised if they are not available to you in the very beginning.
In Dungeons, you team up with three other players to go up against some of the game's most challenging mobs. Interestingly, there's a 'Party Finder' feature to pair you with other players in a suitable team for dungeons. By participating in dungeons, players can win legendary gear and level up faster. So, after your character has a decent kit and has reached a certain level, it's time to go for dungeons!
5) Gear Is Important, Its An MMORPG After All
If you are a veteran MMORPG player, you know how crucial gear and items can be at times. The same holds for Blade and Soul: Revolution on PC as well. Make sure you're earning and upgrading your equipment while playing from time to time. In case you don't know, basic gear and weapons will be provided to your character if you stick with the main questline.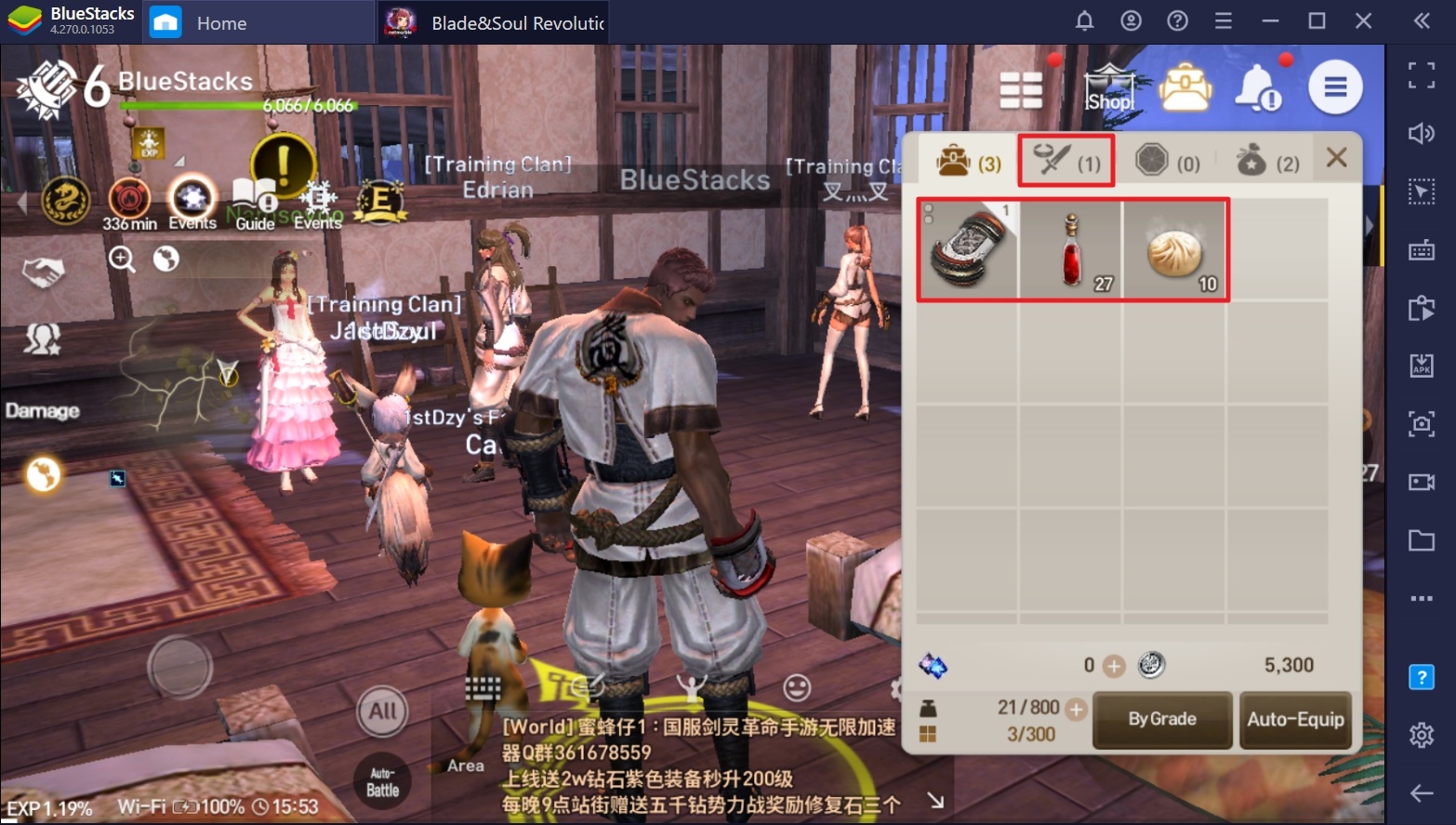 However, in PvP's, gear and items are significant factors. So, make sure you are equipped with some of the best equipment available in-game so that you don't get squashed on by an enemy player.
Bonus Tip – Take It Slow
In an MMORPG like Blade and Soul: Revolution, you will find the content overwhelming at times. However, it is highly suggested that you enjoy and play the game at your own pace, probably one step at a time. Even though an auto-play feature is available for the game, try to do some quests manually to grasp the game better. Start slow, but steadily make your way to the main story that will reward you with eye-catching content.