Game Guides
Bleach: Immortal Soul on PC – How to Best Use Your Stamina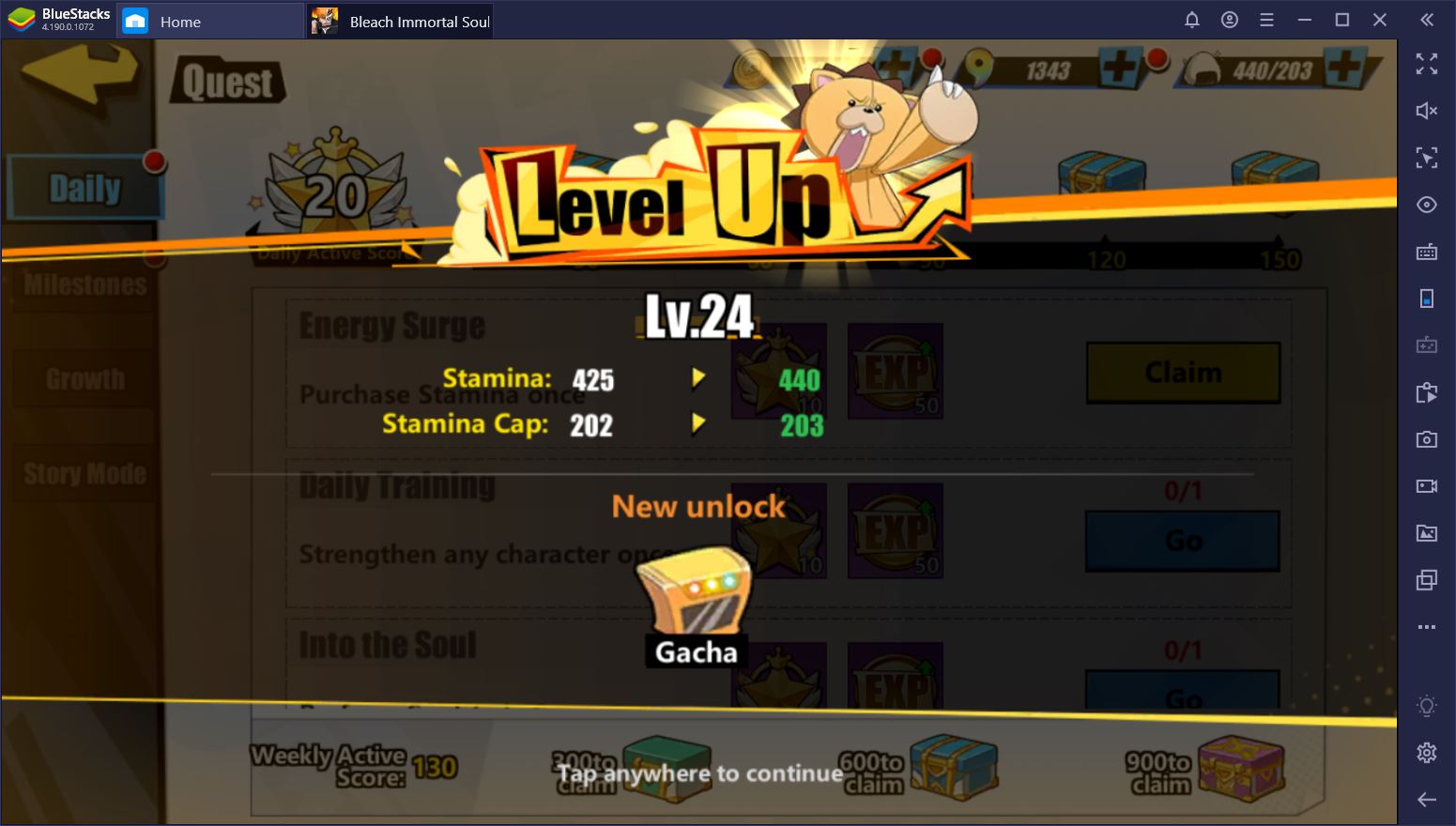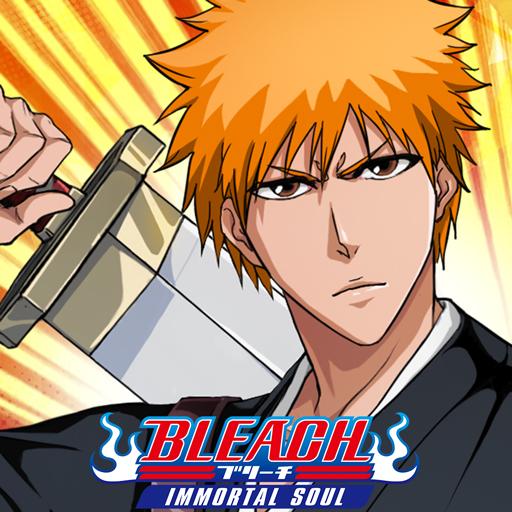 All gacha games limit your daily tasks in one form or another. For Bleach: Immortal Soul, this is done through the amount of stamina you can obtain and consume throughout a given day. You need stamina for everything, from enhancing and upgrading heroes to progressing through the story, and more.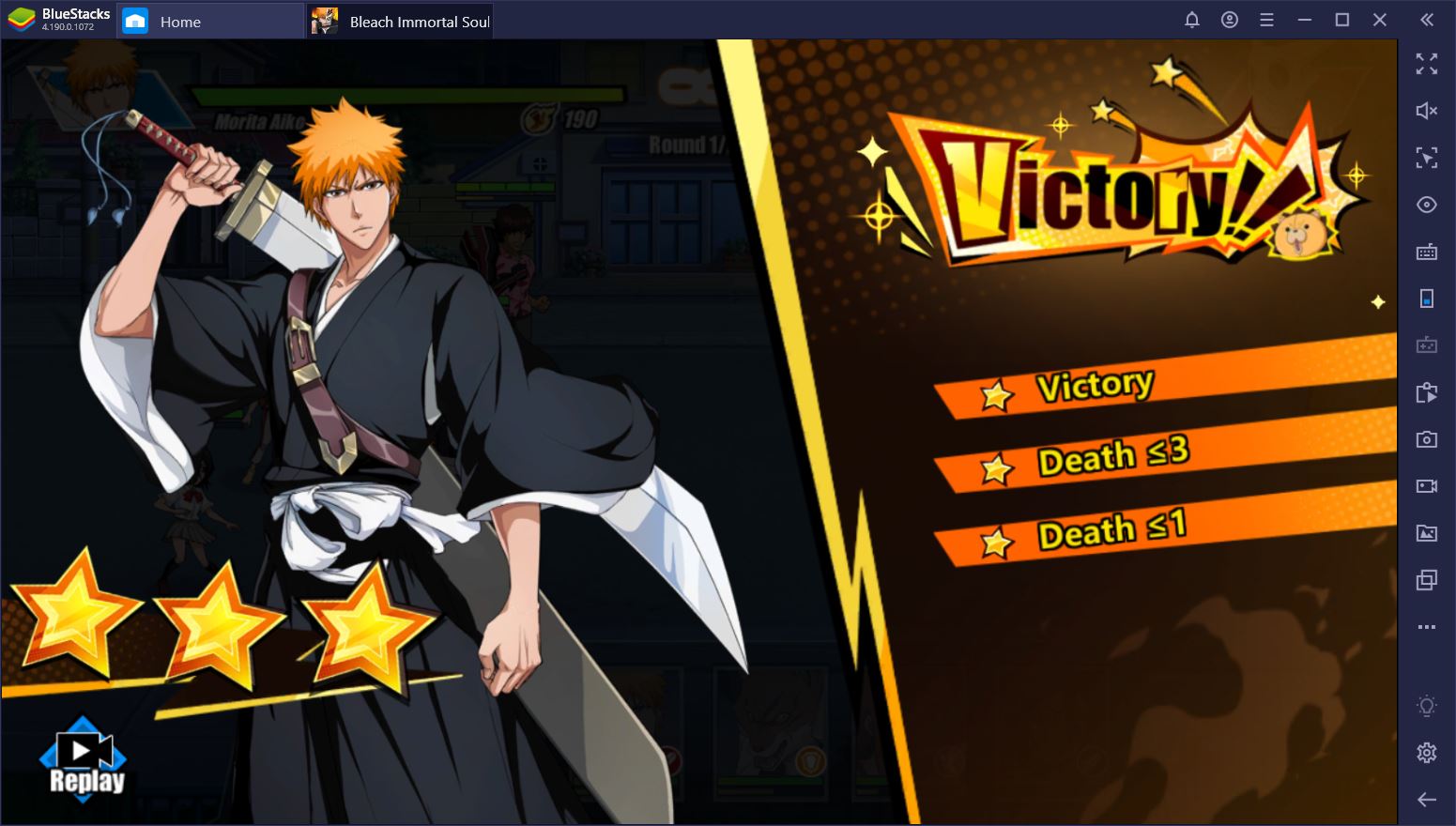 The more you know about the stamina mechanic, the more fun you can have progressing through the game at a faster pace. This isn't so obvious in the beginning, where you are getting levels by the dozen. However, we guarantee that the more you play Bleach IS, the more difficult it becomes.
1. Idle Exploration
First and foremost, the Idle Exploration mechanic. While you're offline, your heroes will continue to idle farm the latest stage of your story mode quest. The best thing you can do with this is to wait until the end of your day before claiming the rewards. This will not only tell you what mats you need to farm, but also maximize your gains from the 120 minutes bonus.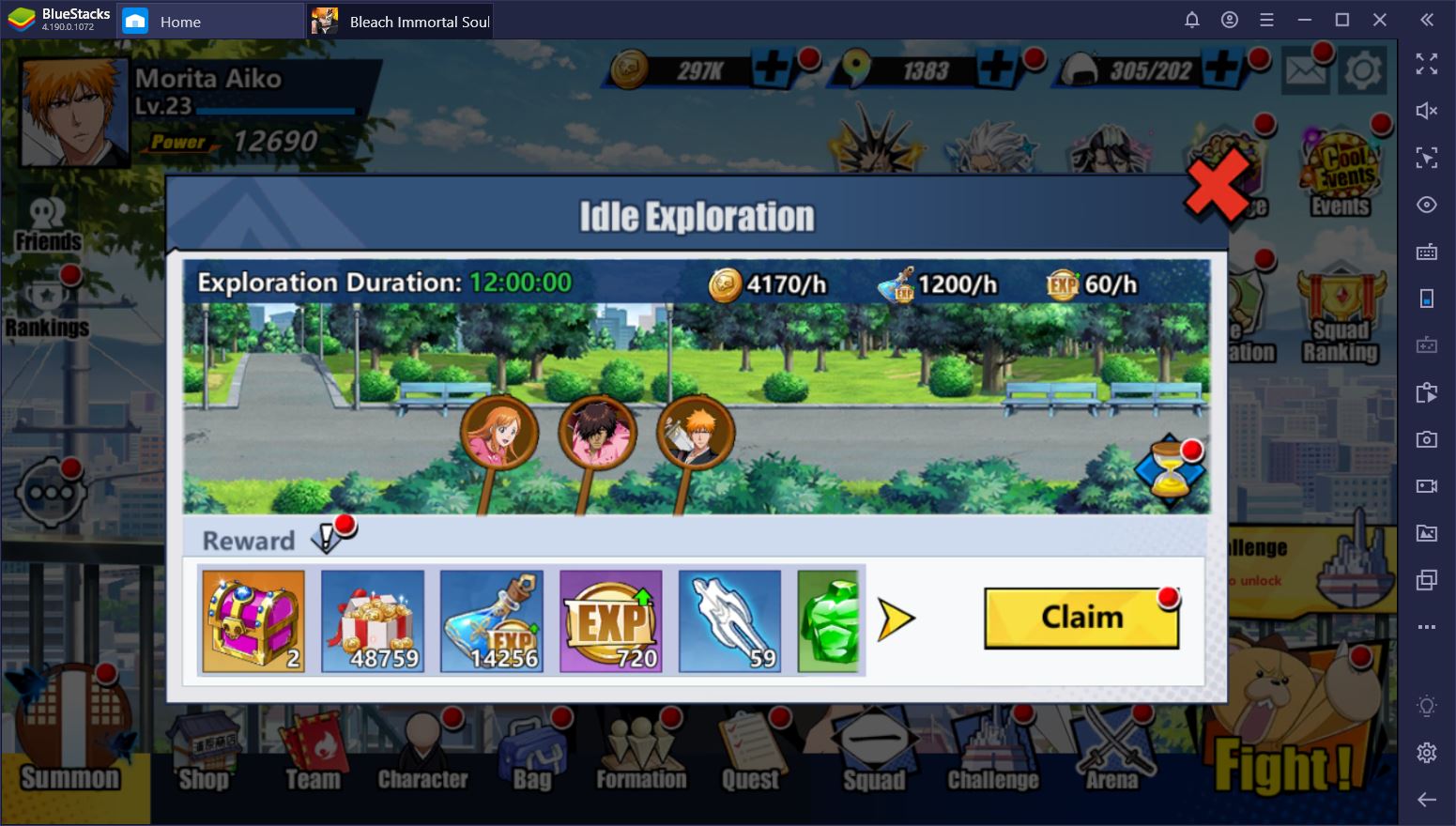 The 120 minutes bonus is awarded based on the campaign stage you're currently at. If, at the start of the day, you're going to be at stage 1-2, by the end of it, you'll be several (if not more) higher. As such, you don't want to rush into claiming everything idle and reap the rewards for an inferior stage when you can do it for a much better one several hours later.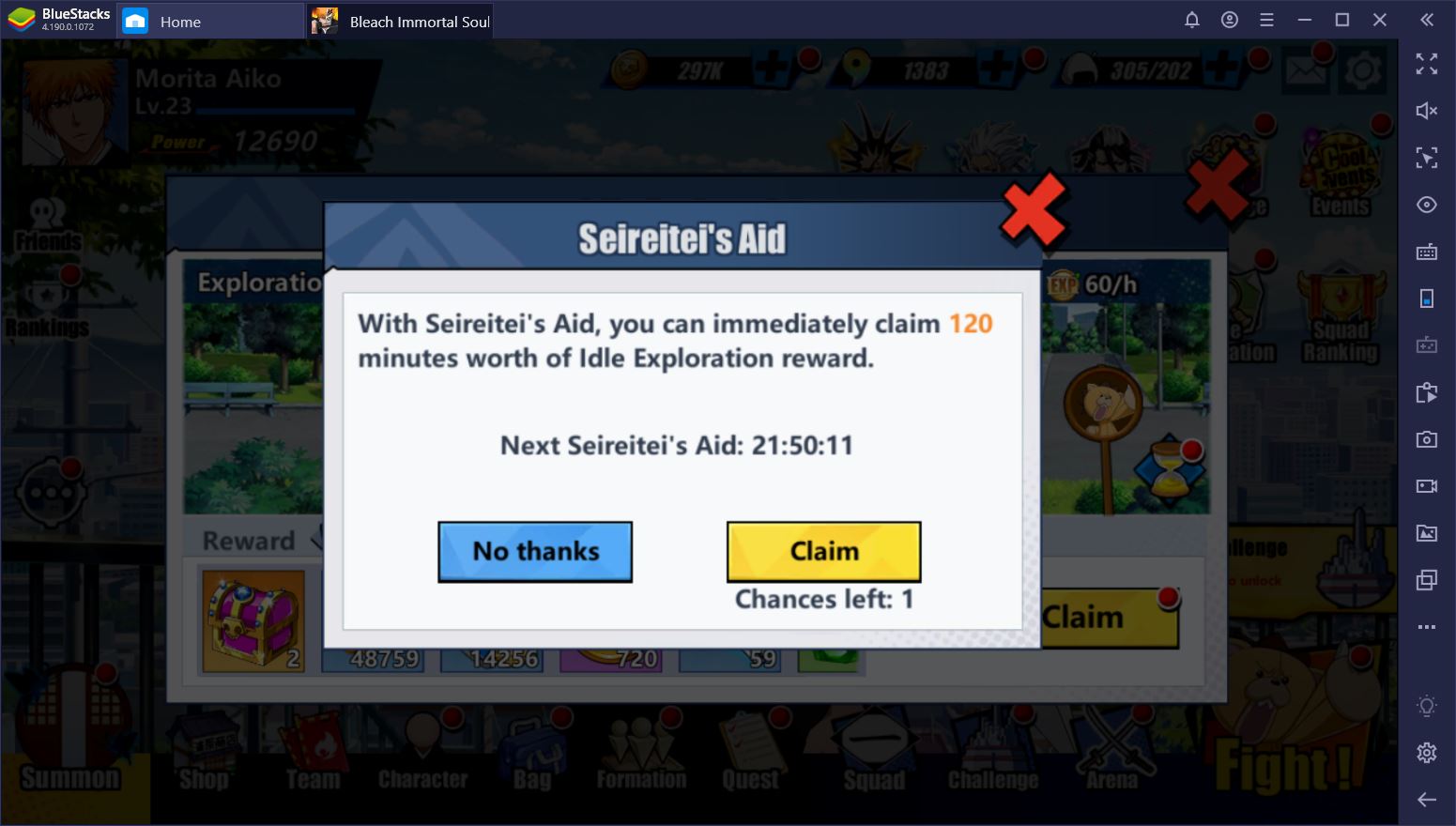 This is especially the case with new accounts that tend to progress really fast.
2. Smart Farming
As you start to level up your main teams, you'll notice that each hero will require some mats to get to the next enhancement level. Now, you can try to do it on a need to basis, but this will likely mean that you're wasting stamina farming campaign stages that don't give you a lot of utility for the stamina cost.
What we recommend is that you look at your higher-level heroes in order to find those that give you mats you might use for more than just one unit in your main line-up. For example, our Ichigo needs both blue and green stones, while Rukia could still use a fair amount of green.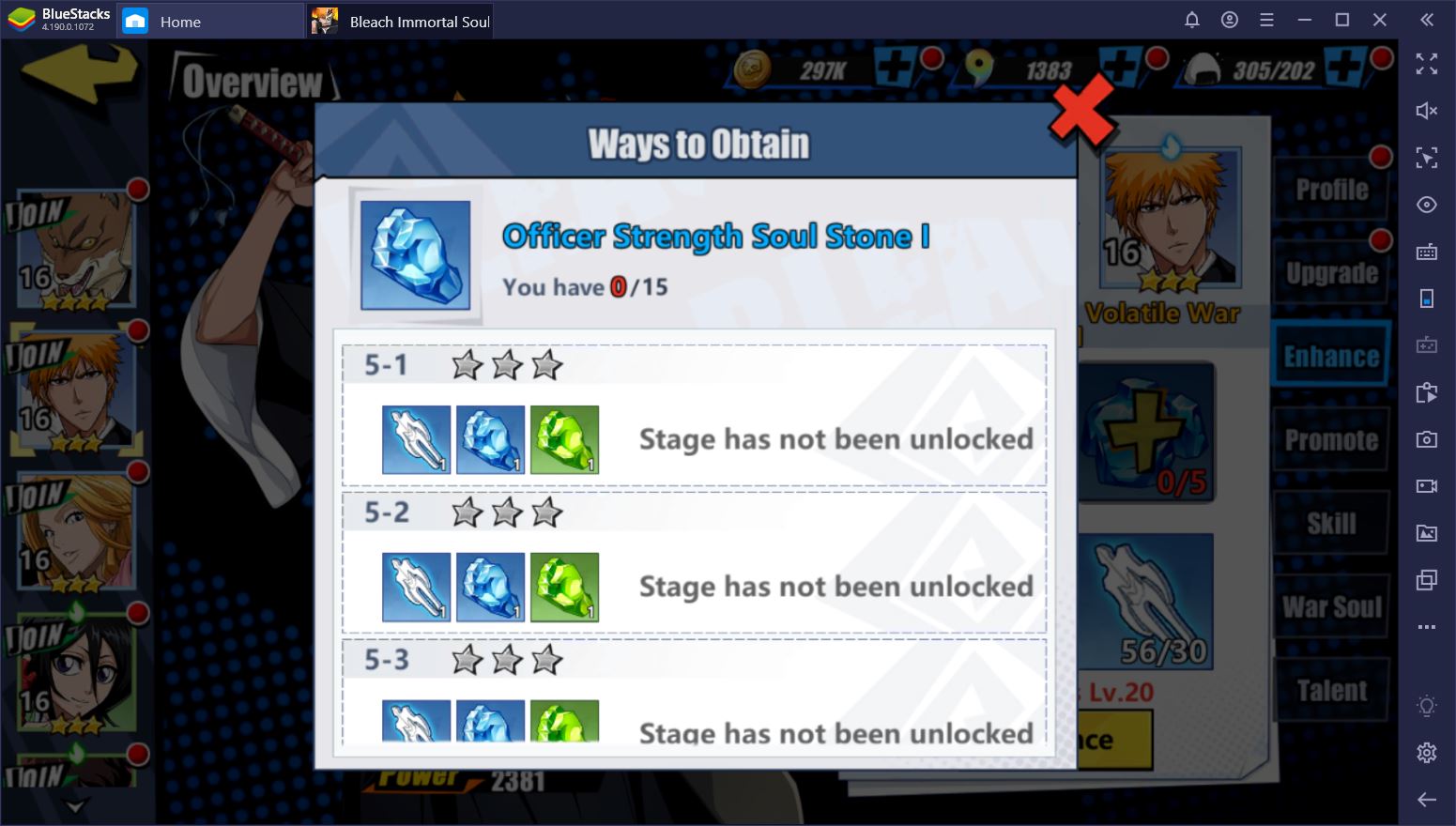 Instead of farming the recommended stages on Rukia's end, we'll head to those that are advised for Ichigo and, what do you know, they drop both his mats, as well as lower-level ones which we can use for Rukia. By optimizing your stone farming in this manner, you'll save more stamina and be able to enhance more heroes at a time. The same is true for their equipment improving.
3. Always deplete your stamina
If you're serious about reaching the highest level in the least amount of time possible, this is one thing you have to do regularly. Why?
Stamina is replenished on a regular basis. If your cap is reached or you have more stamina than your cap, then you're wasting resources by not taking advantage of the passive resource gain.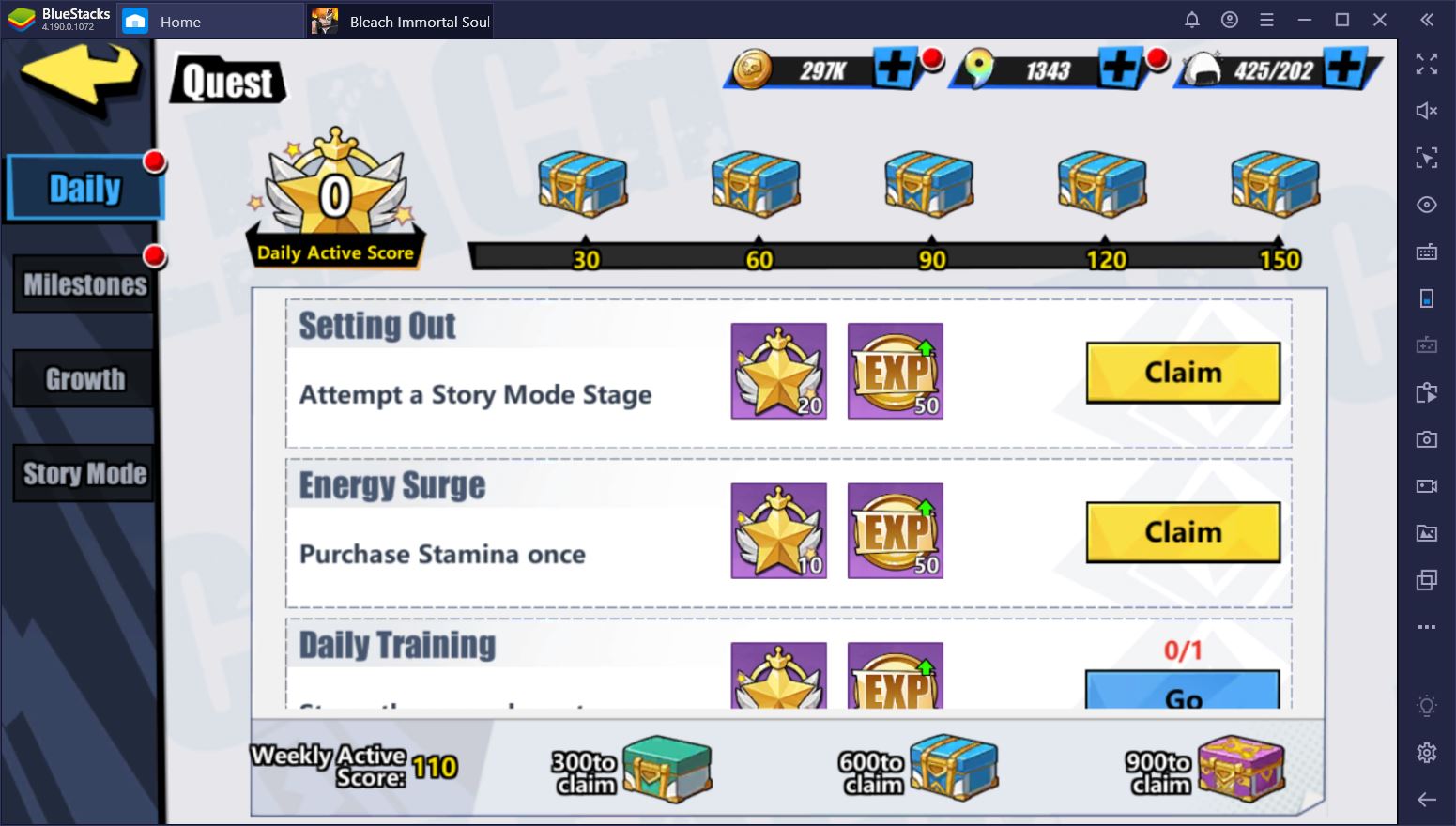 Depleting your stamina on a regular basis reduces the odds that you'll waste any of it when levelling up. More about that in the next tip.
While we're discussing this aspect, you should also know that you get a free 60 stamina purchase every day, so don't let it go to waste. Once you got one, the next 60 will cost 40 Soul Jades. If you want another shot, it'll be even more expensive. Even if you're P2W, this is not a trade you want to make. 40 Per day is more than enough.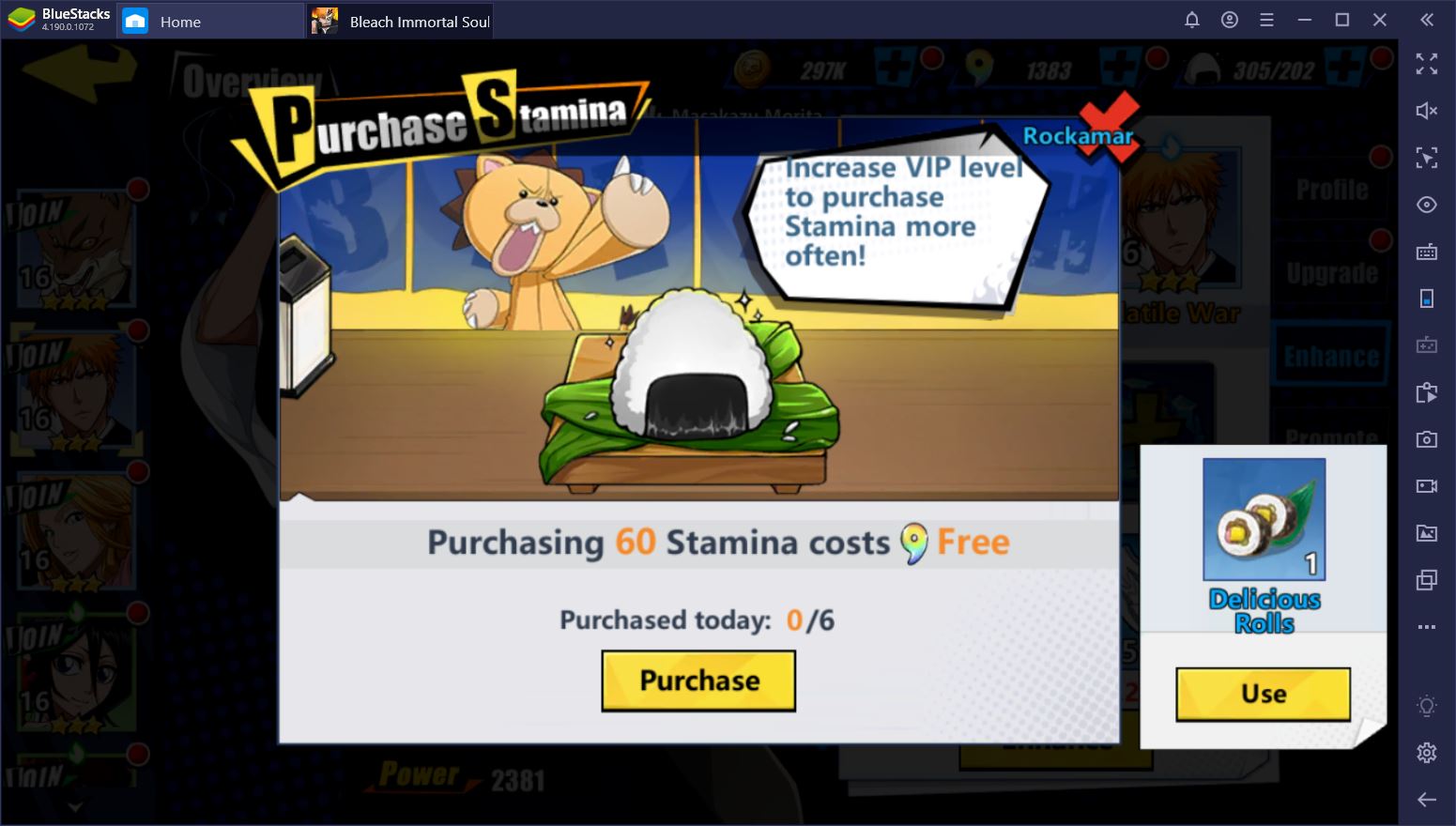 4. Hold off on claiming experience
We cannot stress how significant this aspect is. If you're in your first few weeks, it's likely that your account is levelling at an unprecedented rate. And what happens to stamina when you level up? It resets. For example, if you're on 50 stamina and you're about to level up, the moment you ding, your stam cap will increase by one and you'll get a full bar. This is an awesome mechani, but it can spark headaches, as much as it can spark joy.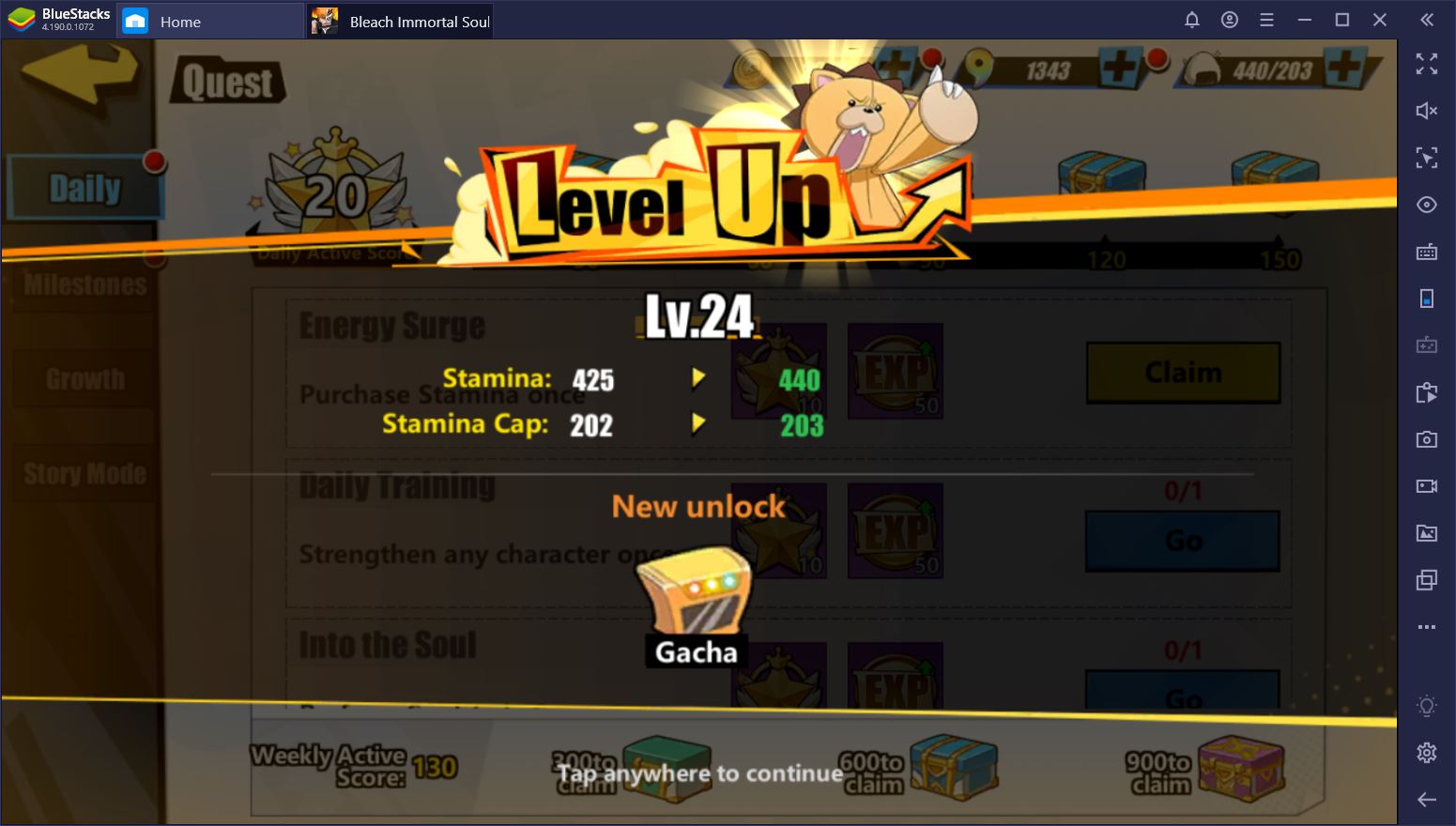 Particularly if you're a new player, you'll want to expend as much of your stamina as possible before levelling up. Since your account level is quite modest, collecting the reward from one quest is likely to push you to the next one without you necessarily wanting it. We admit, it's really tempting to click that Claim button whenever it is available.
Instead of doing this, we recommend you farm as many materials as possible and bring yourself down to little-to-no energy. Then, when you're certain that you've exhausted all options, you can press that button and enjoy a level-up, as well as an exceptional usage of your resources.
Dominate Bleach with BlueStacks
All of this might sound very simple, but we guarantee that it has an outstanding long-term impact on your resource availability, character level, as well as overall account power. If you've played any other gacha on the App Store, you're likely more or less familiar with this mechanic.
One last thing we'll mention. The game doesn't always have your best interest at heart, so you need to be extremely careful when spending materials (especially hero shards), so as to not waste them unnecessarily. This is even more important for people who don't want to spend money on the game.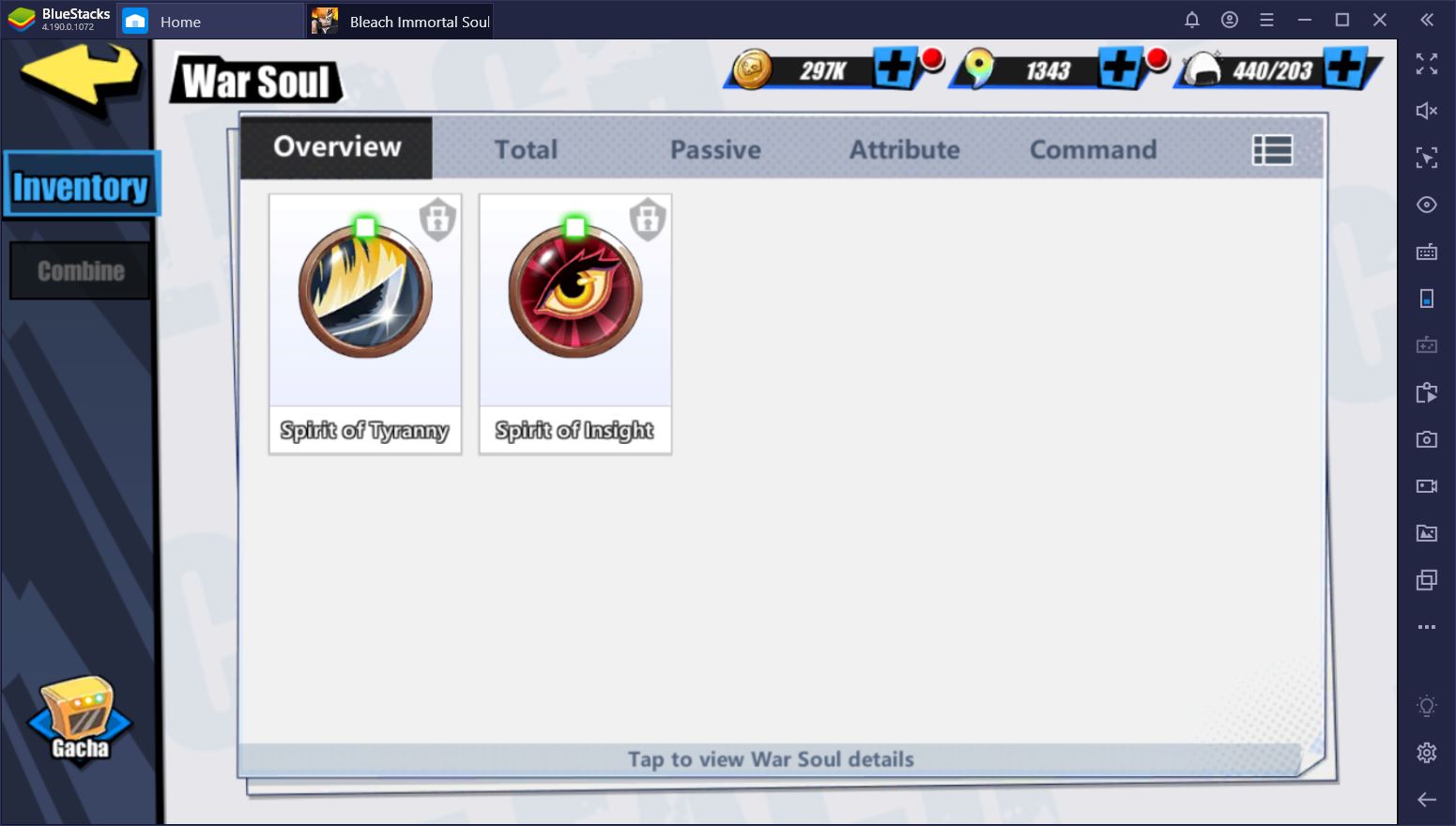 For instance, as you get to the midgame, the War Soul upgrade will become available. Tempting as it may be, you should hold off on it and enhance your characters instead. You don't need it to keep progressing and the utility you get from it is marginal until you've completely upgraded all other aspects of a hero.