Game Guides
Beginner's Guide for Bleach: Immortal Soul – All the Starter Tips You Need to Know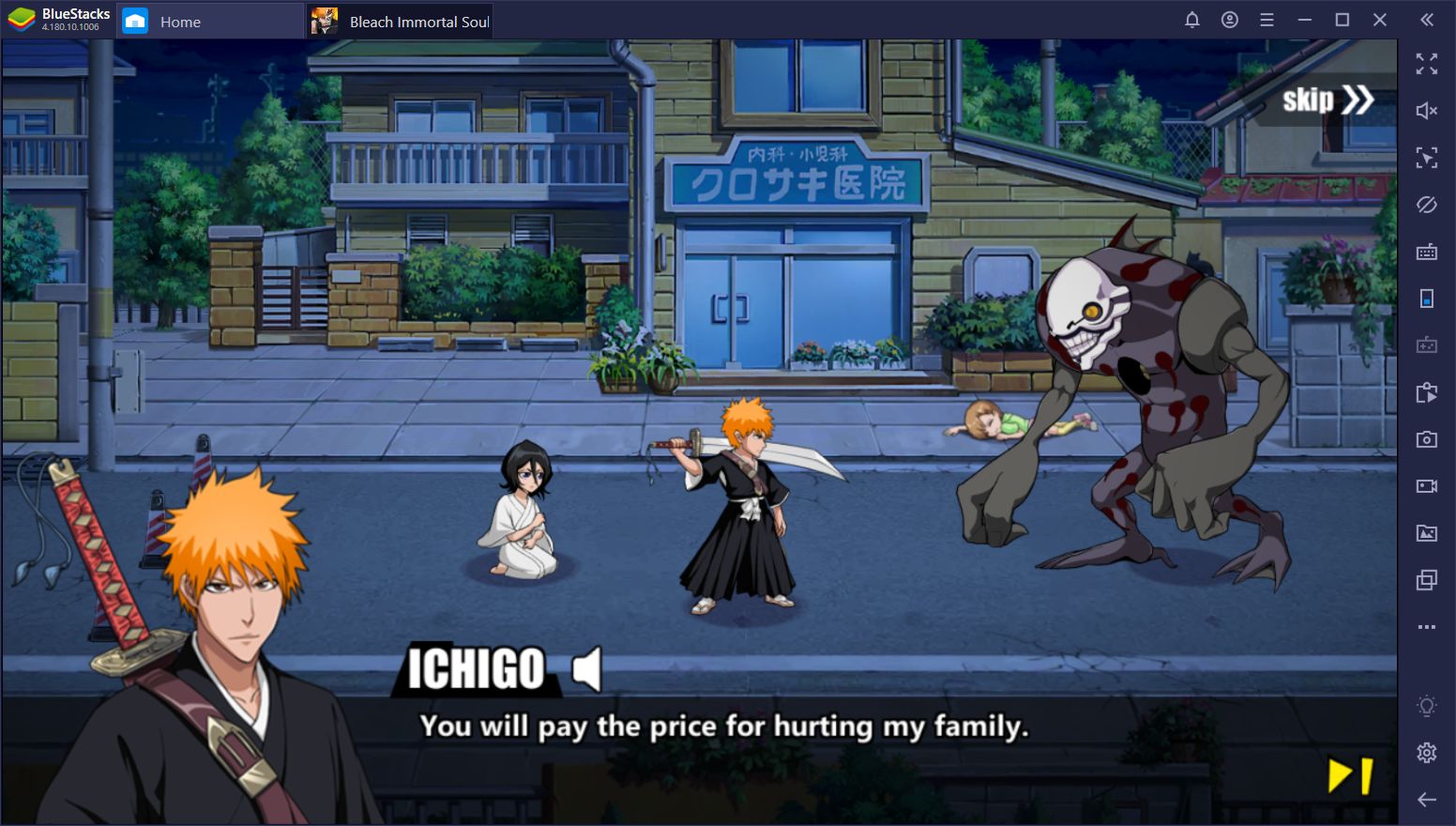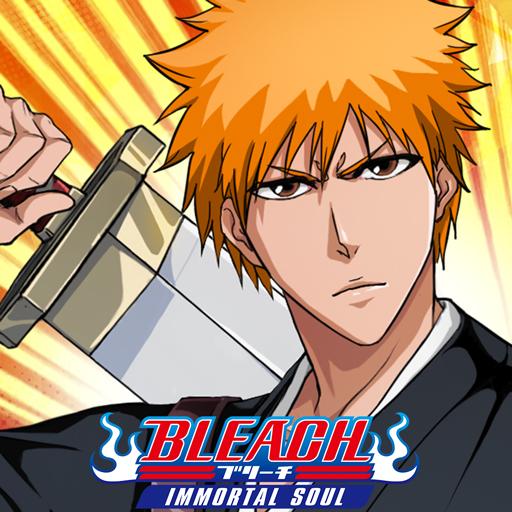 Anime fans are out in full force as a new game based on the popular animated series, Bleach, has just hit the market recently. Bleach: Immortal Soul is a brand-new gacha RPG that, similar to the Bleach Mobile 3D game that we wrote about some time ago, aims to adapt and retell the events of the show while providing tons of gameplay elements to spice up the story. In this sense, Bleach enthusiasts will be able to take control of Ichigo and learn how he began his career as a Shinigami and relive all the important stories and arcs of the anime.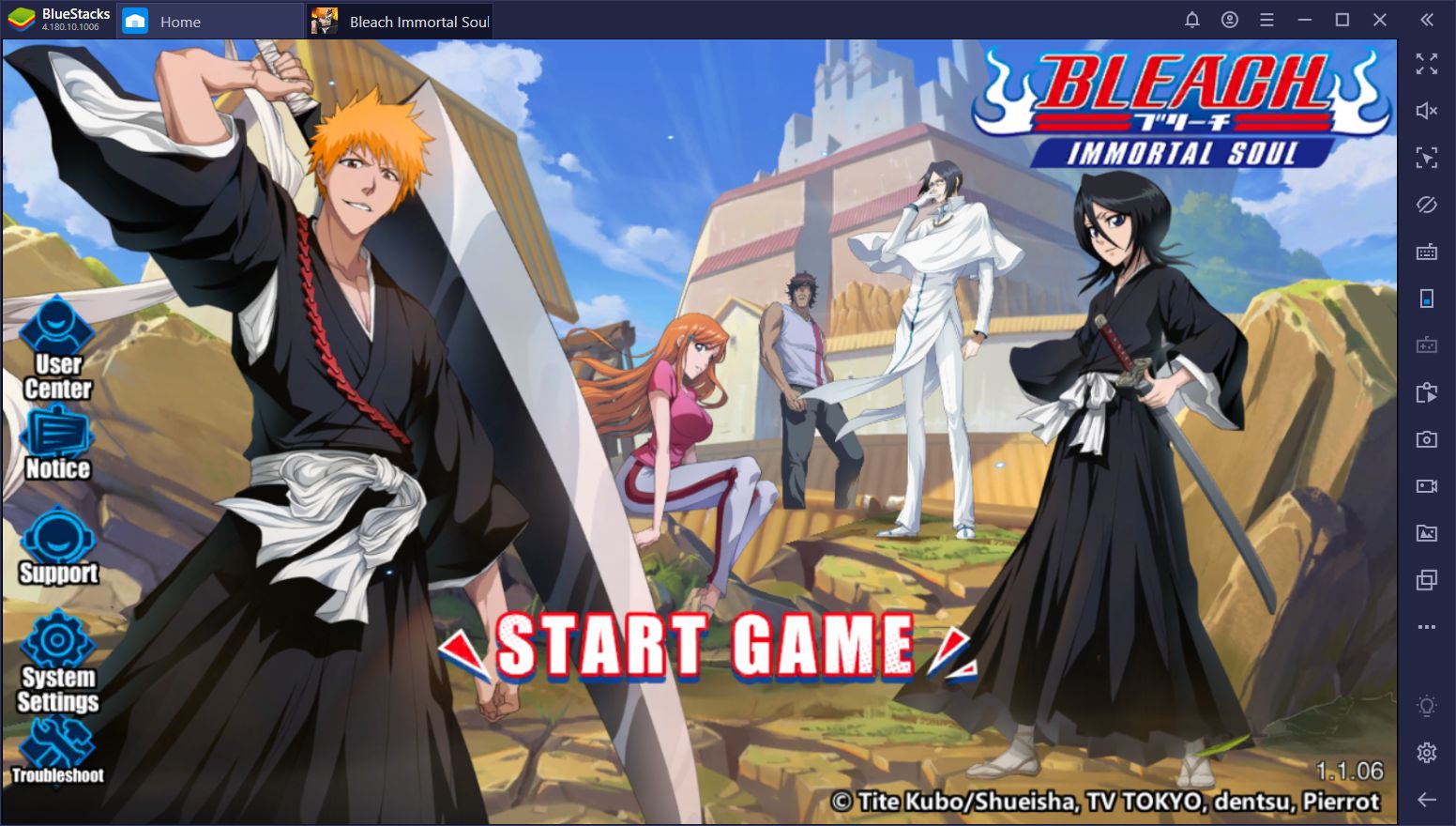 Nevertheless, even if you're not a fan of the show, odds are you'll find something that you'll like in Bleach: Immortal Soul, considering that it's a solid gacha RPG with plenty of awesome elements and mechanics, both old and innovative. If you're looking for a nice mobile RPG to pass the time, we suggest giving this game a look. And if you're just starting off, and are worried about making the best choices, then this guide is just for you.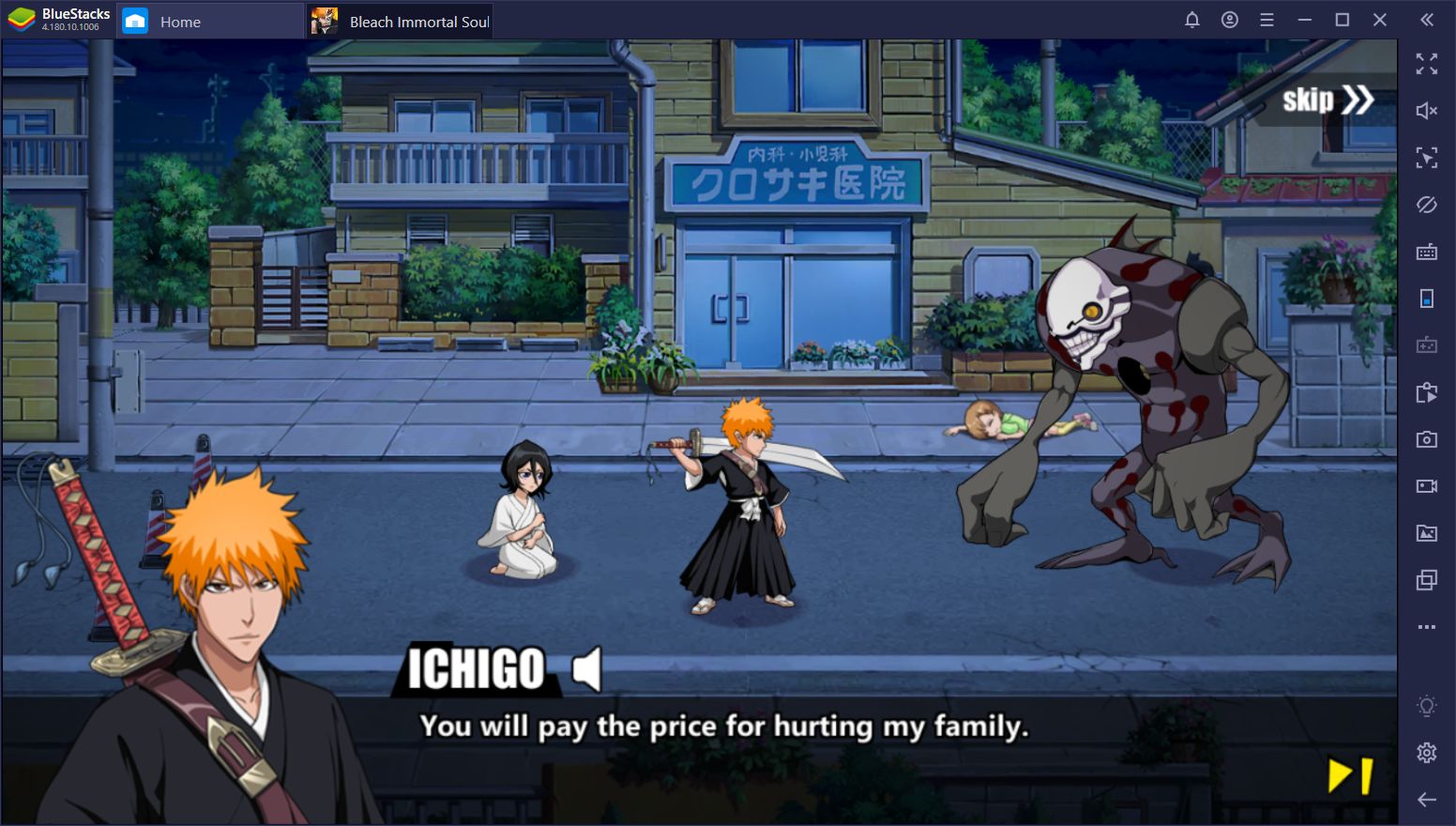 Below, you will find some of the best beginner tips and tricks for Bleach: Immortal Soul.
1. Combat Basics
Immortal Soul plays just like your typical turn-based RPG, with characters on both sides of the screen taking turns attacking each other until one team emerges victorious. With every attack, the characters slowly fill up their rage meters and, once full, they can spend an entire bar on unleashing powerful ultimate skills. Some of these attacks can cause lots of damage, while others can heal or support the group. The ultimate move in question varies from character to character.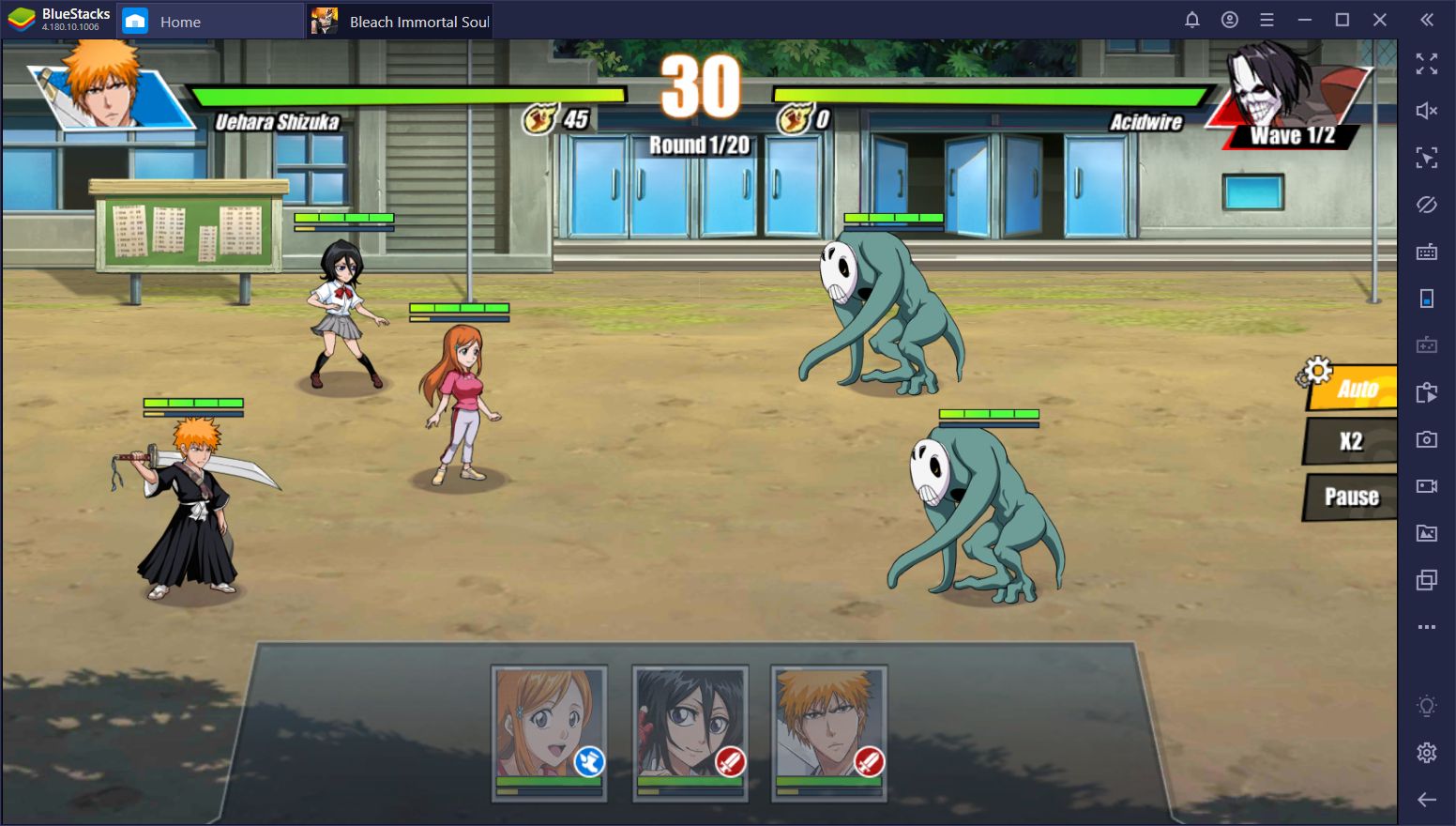 When you're not using your ultimate moves, however, Bleach: Immortal Soul has a combo system in place that allows you to string the basic attacks of your team members, with a damage boost for every subsequent hit. In order to string attacks, you must time your button press with the indicator on the screen. Mastering this system is key for dealing maximum damage in every encounter.
2. Mission Progression
The campaign is the main game mode through which you will progress in Bleach: Immortal Soul, which means that, at least at the beginning, it's what you'll be focusing on for the most part. This mode is also where you'll experience most of the story in the game, which is directly based on the narratives and arcs from the show.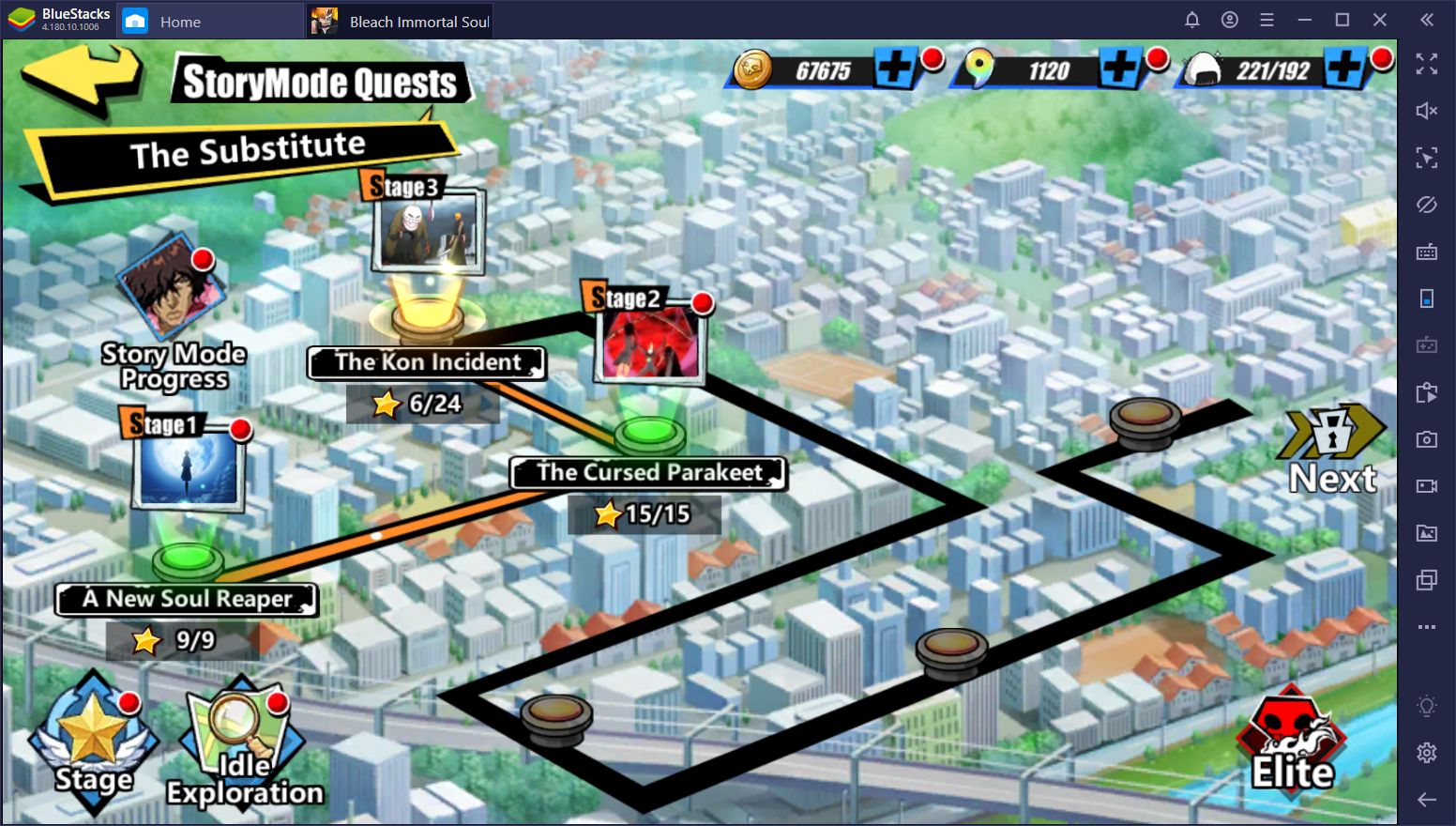 The campaign is divided into chapters, which take place in self-contained stages with several objectives. In each, you'll have to control Ichigo and move around from objective to objective, interacting with NPCs, defeating Hollows, and advancing the story, in general. If you ever forget what you should be doing, you can always find your bearings through the mission list on the top left of the screen. In fact, if you don't want to manually control your character, you can simply click on the current mission, and you will make your way to the objective automatically.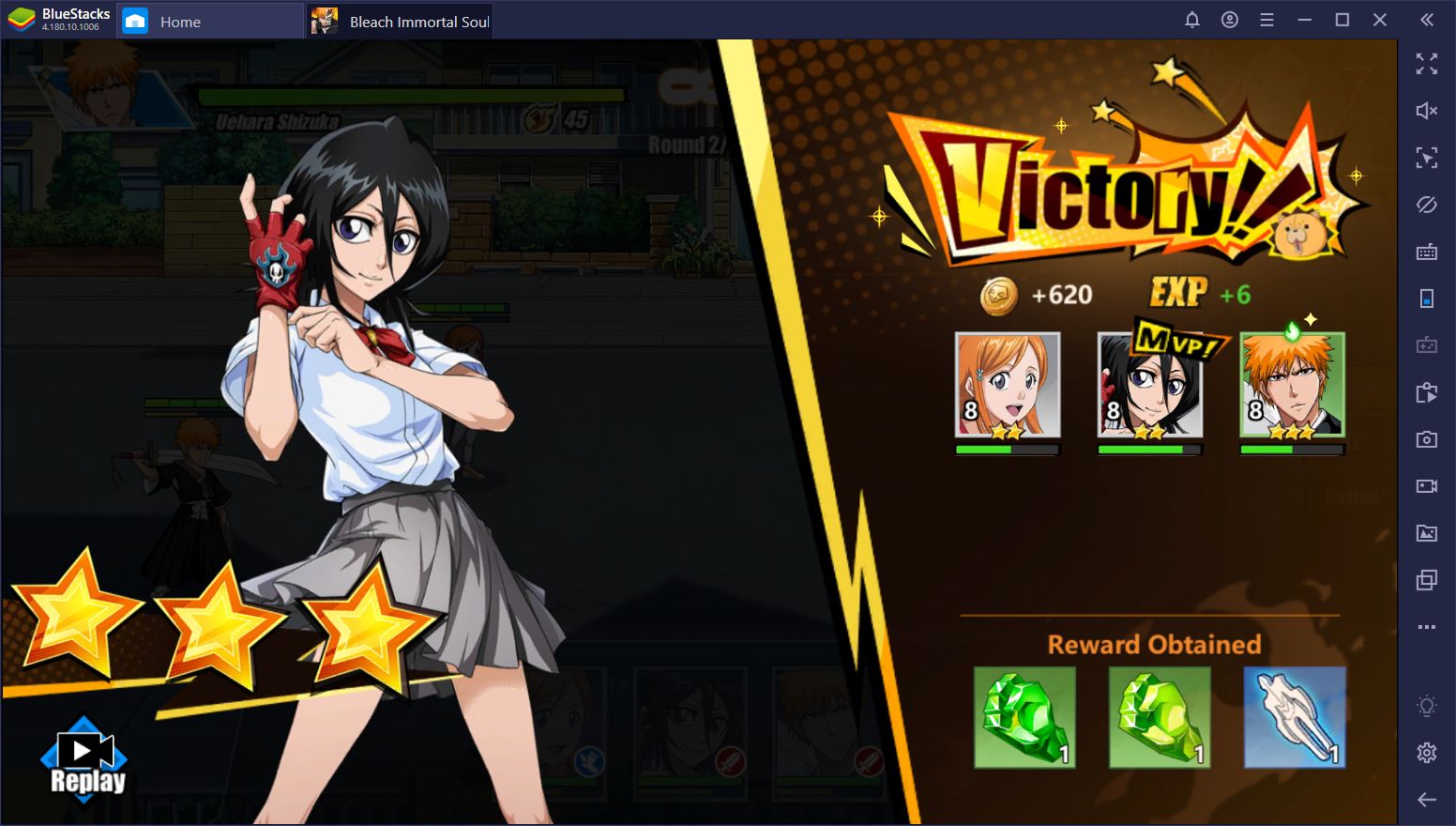 Once you complete all the objectives within a chapter, you'll usually fight a tough boss, after which you will unlock a part of the story, and go to the next chapter. It's worth noting that progressing through chapters is the recommended way of playing Bleach: Immortal Soul since you will unlock most of the game's features by completing chapters.
3. To Reroll, or Not to Reroll?
The big question when it comes to Bleach: Immortal Soul, and gachas in general, is whether or not a player should attempt rerolling. The process of rerolling refers to the act of performing your first free summoning or 10x pull in any game, and restarting if not satisfied with the resulting characters. The exact procedure will differ according to the title, with some having simple rerolling mechanics while others require longer, more convoluted actions in order to delete your data and restart your game.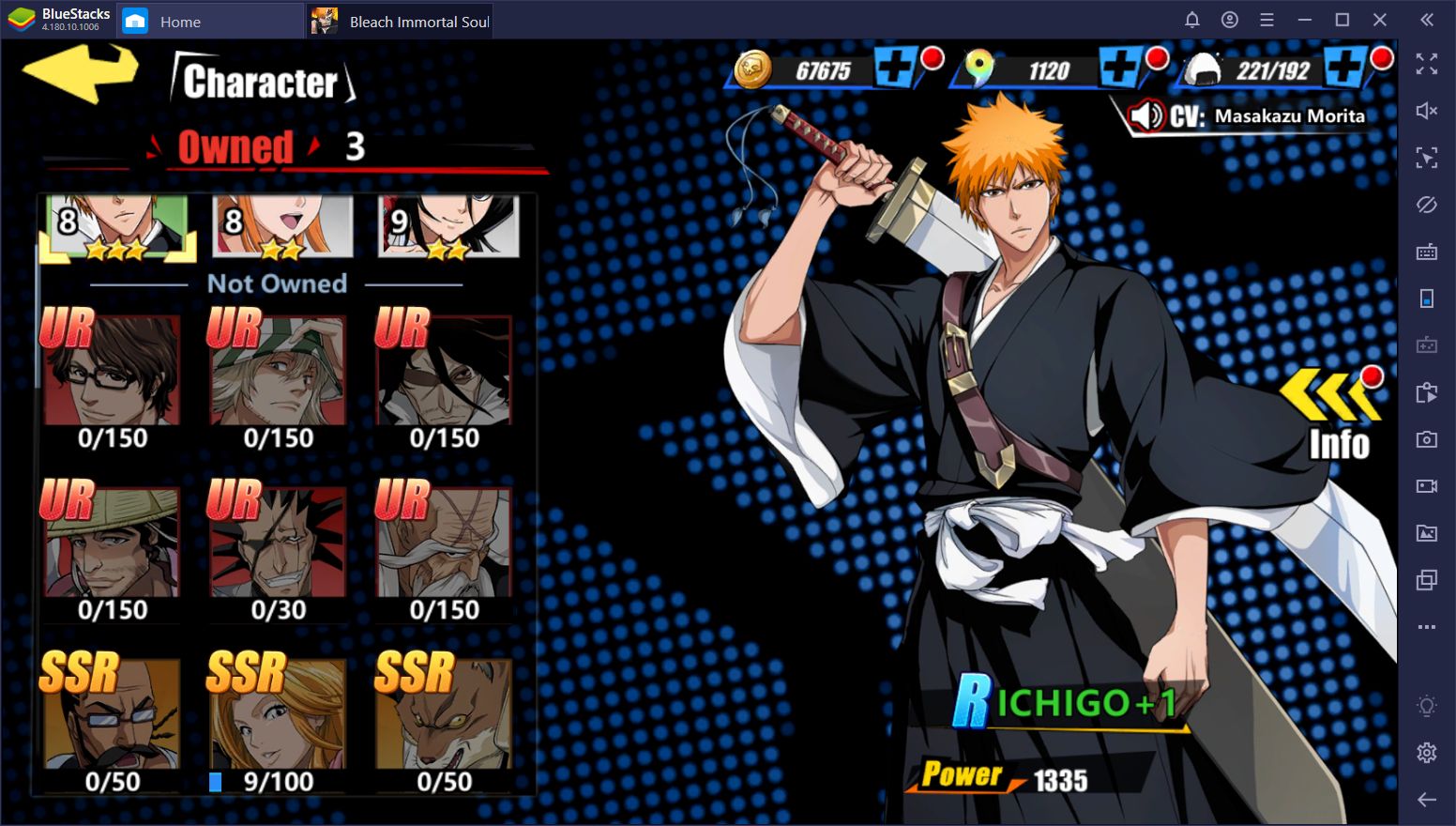 While we'll go into more detail about this aspect of the game in our dedicated rerolling guide for Bleach: Immortal Soul, we just wanted to say that, while important, rerolling is, technically, not necessary for winning and progressing through this game, especially since you'll get a few free SSR characters anyway. However, for those who want the best Bleach characters from the very beginning, rerolling is the way to go.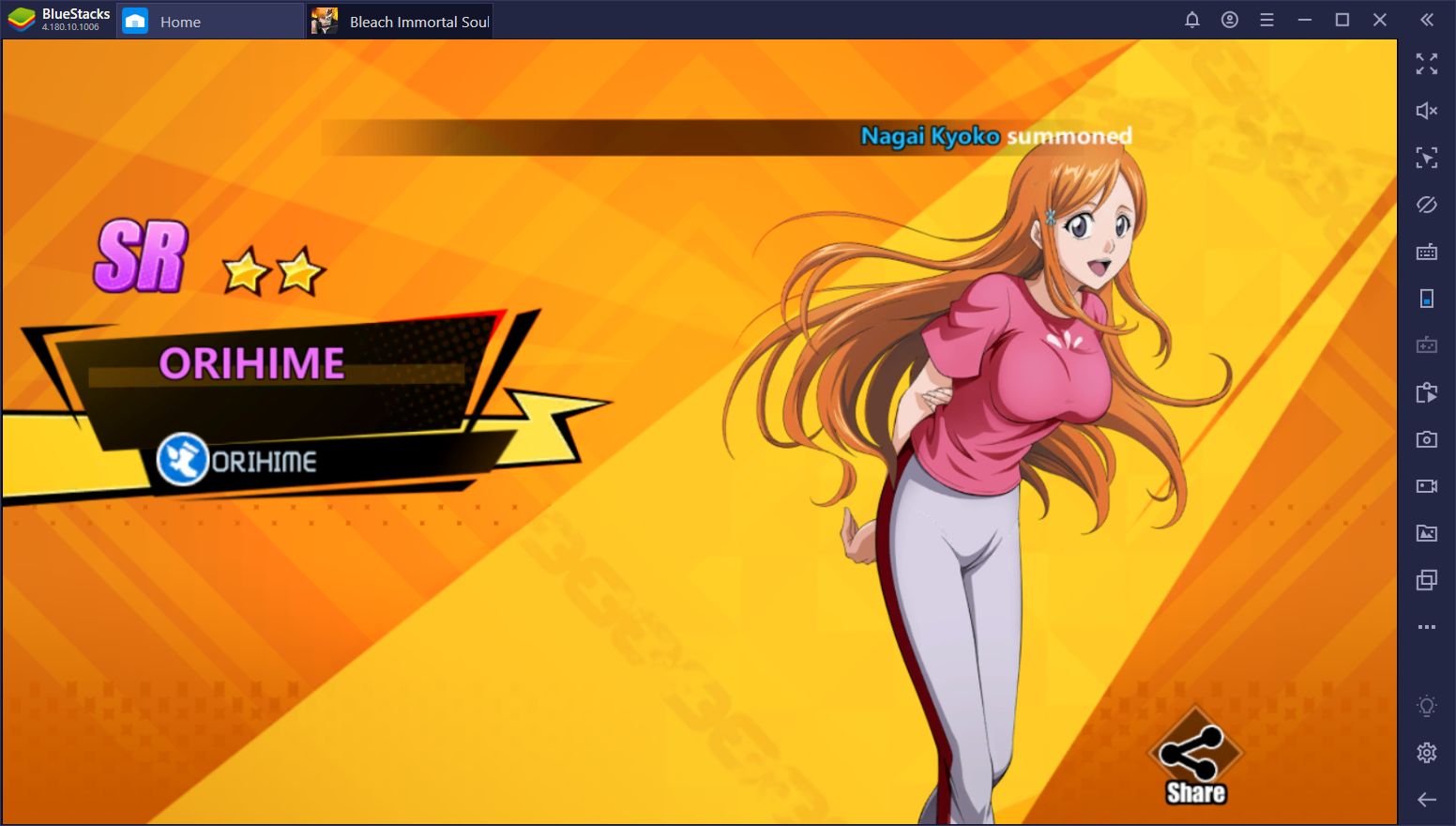 4. Improve Your Combat Prowess With BlueStacks
Bleach: Immortal Soul is a turn-based RPG through and through. This means that, while you still need to spend a lot of time fine-tuning and powering up your team, the battles themselves usually boil down to either activating auto-battle, or simply choosing commands from a list and watching the animations resolve. However, as a game that's meant to be played on mobile devices, players are expected to manually tap on the skill icons on the screen in order to activate skills and attack the enemy. Luckily, BlueStacks makes it easier for you through the use of the Keymapping Tool.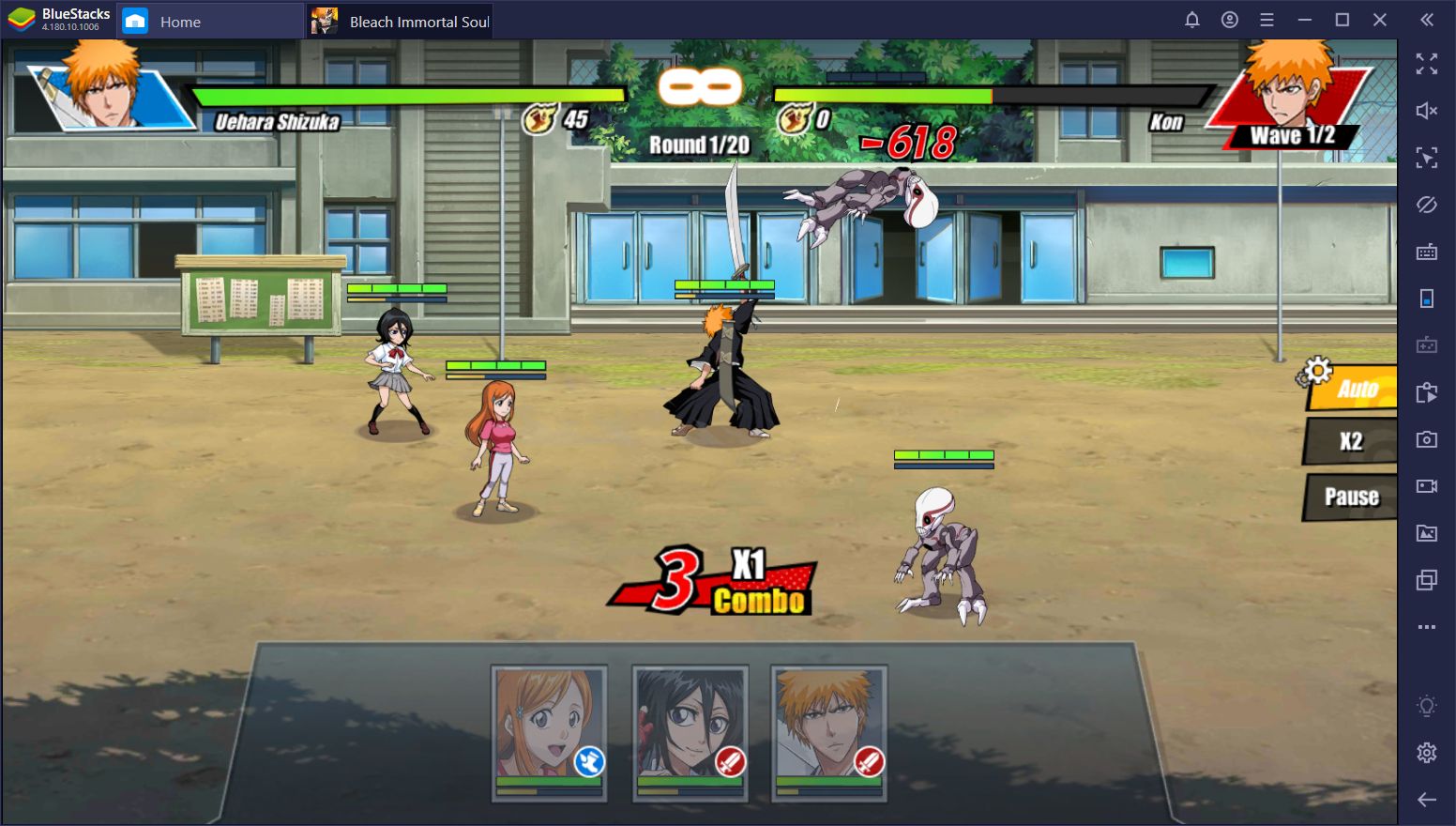 While giving commands in battle in Bleach: Immortal Soul is quite simple, you can streamline the process even further by adding keyboard shortcuts to each of your ability icons. In this manner, you don't even have to manually click on your skills as you can simply activate them by pressing the corresponding key on your keyboard. This is especially useful for when you're trying to combo with your entire team as it requires quite a lot of timing in order to string the entire combo and deal the most damage each turn.
As a general rule of thumb, when it comes to Bleach: Immortal Soul, we suggest adding a shortcut to every single character icon using consecutive buttons, such as QWERTY, and then simply pressing them in sequence when stringing a combo. That way, you won't ever have to think about where your shortcuts are placed when you require precision in every command.
Like with combat, the Keymapping Tool can also significantly improve your experience with the calm and peaceful parts of this game. Simply put, the more shortcuts you add to the UI, the less manual clicking you'll have to do and the more control you'll have over your game. Try it out and, if you manage to create a functional control scheme for this game, feel free to share your suggestions in the comments section below.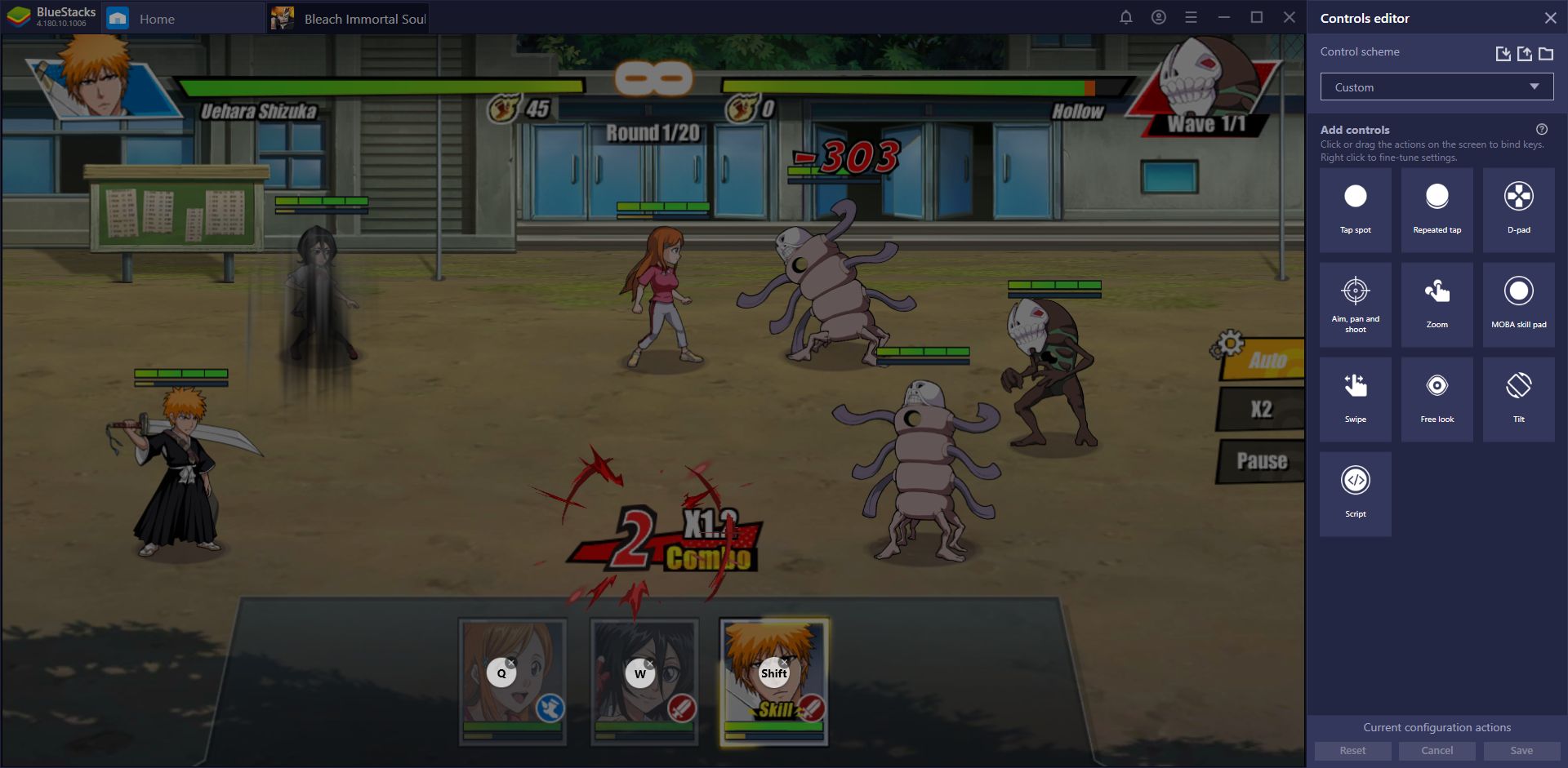 By using a combination of combos with ultimate moves, you'll be able to easily get through the first chapters of the game. Especially if you're playing Bleach: Immortal Soul on PC with BlueStacks, you will have access to many tools that will help to improve your experience in this game.