Game Guides
Beginner's Guide for Brave Dungeon: Roguelite IDLE RPG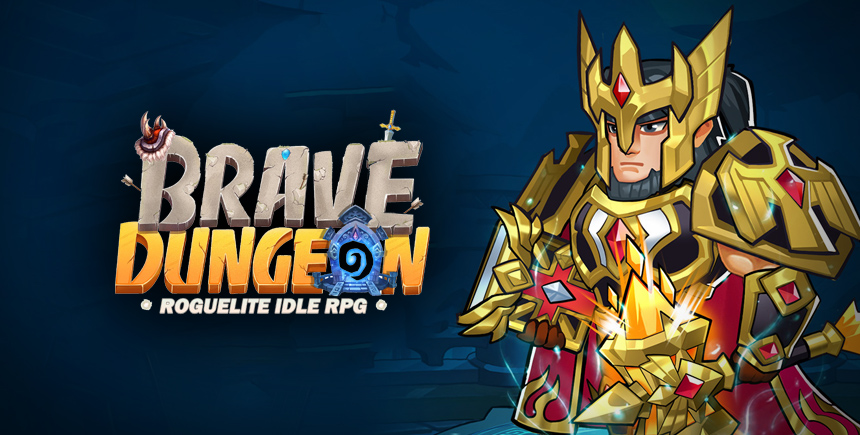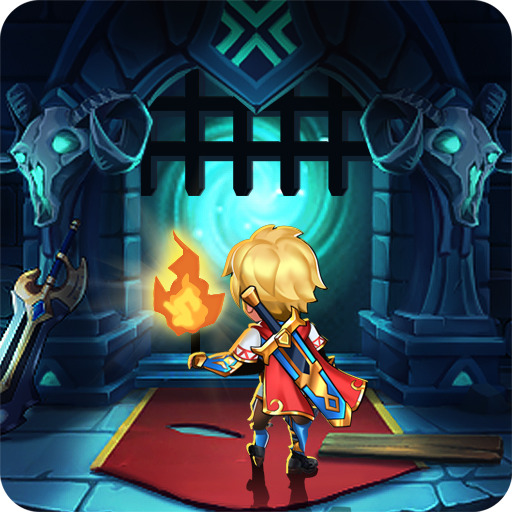 There's a new idle game on the block, Brave Dungeon: Roguelite IDLE RPG. Released just a few days ago, this title has lots of elements to explore, including dungeon crawling, automated turn-based combat, many unlockable characters to summon, and a variety of game modes to keep you entertained for a long time. The replayability of this title is further compounded by the fact that, by design, it's not a game that you'll be playing for long sessions. Instead, you'll be playing sporadically, completing a few levels, and then going offline while your mines continue to produce resources.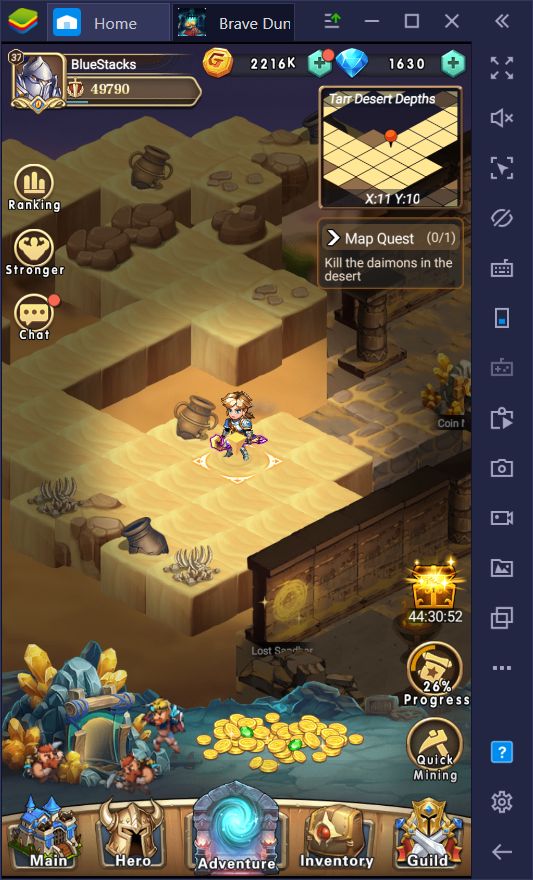 Despite some aspects of this game being automated, you'll still have to decide on how best to invest your time in it, which is something quite complicated, considering that the tutorial is mediocre, at best. In essence, you're shown the basics in the first few minutes and are then left to your own devices to play the game as you see fit. This is great for those who want to spend the time figuring out the mechanics on their own. However, for those who simply want to jump in and start progressing, it might be a bit tedious.
In this beginner's guide for Brave Dungeon, we're going to show you exactly how to get started in this game:
How to Generate Resources
As an idle game, you'd expect your team to continue producing resources even while you're offline, much like in titles like AFK Arena or One Punch Man: Road to Hero 2.0. However, while your team farms automatically in those games, there's an extra step required in Brave Dungeon. Specifically, you must occupy the different mines that you'll find along your travels. Instead of producing more resources automatically as you level up, you will find many different mines in the world that are occupied by daimons. Once you free them, they will add to your total production.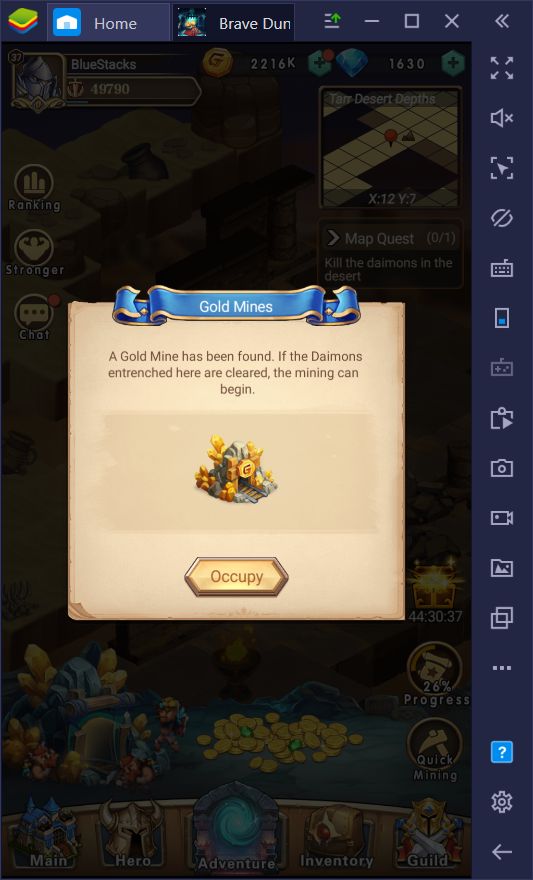 There are many types of mines in Brave Dungeon, the most common of which being Experience mines, Gold mines, and Gear mines. These structures will produce a steady supply of hero XP, gold, and equipment, respectively. In this sense, if you want to generate more resources and materials, you'll definitely want to free all those mines from their demonic occupants.
Progressing in Adventure Mode
The main gameplay aspect in Brave Dungeon is the Adventure Mode, which consists of a series of dungeons that you must explore, and is the main place where you'll find the resource-generating mines that you must capture in order to produce materials for upgrading your heroes. And speaking of heroes, completing chapters and missions in Adventure Mode is a prime source of Diamonds, of which you'll need tons for summoning the best characters in the game.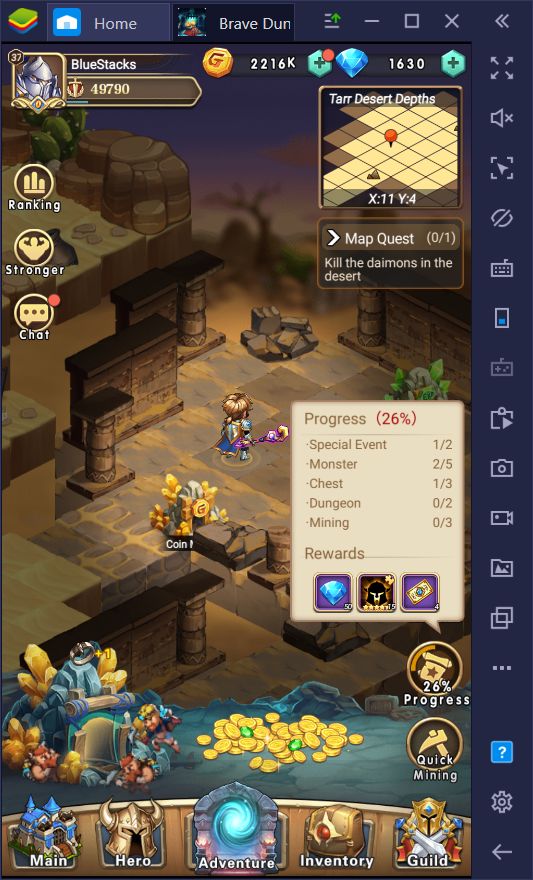 In essence, the objective in Adventure Mode is to completely explore each dungeon, interacting with every object, defeating all enemies, and eventually making your way to the boss. Once you defeat the big bad, you'll be able to proceed to the next stage, in which you'll repeat the process until you finish the game. There are numerous objects with which you can interact in each chapter, including the following:
Enemies: These baddies will attack on sight. Run up to them and show them who's boss!
Mines: Buildings occupied by daimons. Once you free them, they'll start producing resources for you. Liberate as many as you can to optimize your production.
Riddles: Some objects will offer riddles that, if solved correctly, will reward you with extra prizes. Some of these rewards are quite useful early on and include things like gear, Advance Stones, and Gold, among others.
Containers: These are simple structures that, upon interaction, give you different resources.
Sub-Dungeons: At some point, you'll begin running into different portals and buildings that offer extra challenges and enemies. Make sure to clear these as well to score those extra goodies.
We recommend interacting with every single element you find along your travels; there's no downside to exploring in Brave Dungeon, and there's definitely a lot to gain. The worst that could happen is that you run into tough enemies that kick your butt, though you can always try again once you're stronger. Alternatively, you could also miss out on some rewards by answering the riddles incorrectly, so make sure to read them carefully before responding. Once you've completed 100% of the current stage, as indicated by the progress button on the bottom right, you can enter the portal to the next chapter.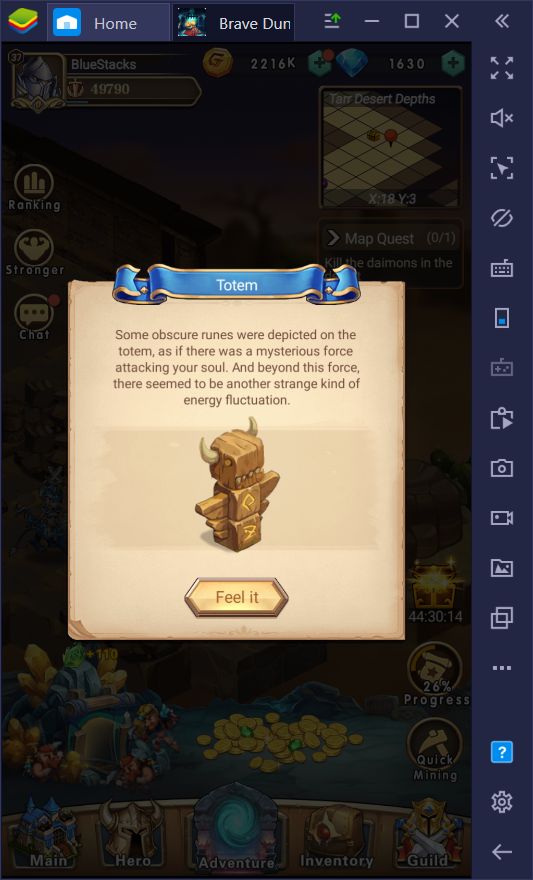 However, some chapters have a level requirement so you'll likely hit a wall early on. In this sense, you'll need to participate in other game modes in order to increase your level and access further levels in Adventure Mode.
How to Level Up Fast in Brave Dungeon
The most straightforward way to level up your account in Brave Dungeon is by collecting hero XP. While this resource is used mostly for upgrading your characters' levels, every unit of XP that you collect also contributes towards increasing your account level.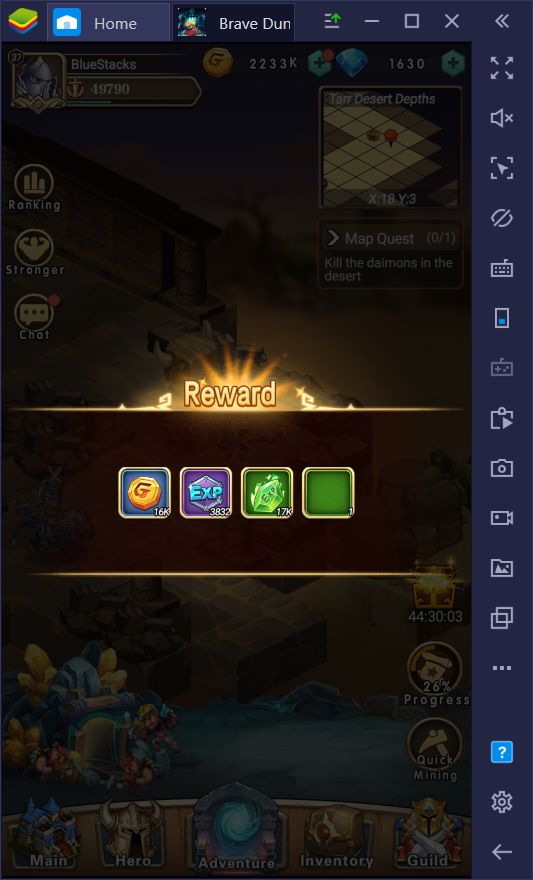 There are many ways to actively grind for hero XP in this game, though a good chunk of it will come from AFK farming. If you need that little extra boost, however, we suggest completing the daily quests, collecting rewards from achievements and trophies, clearing the daily dungeons, and defeating enemies in dungeons, to name a few of the activities that reward XP. We recommend checking out our BlueStacks guide for Brave Dungeon to learn how our emulator can help to significantly improve the grind in this game.
Keeping your level up is almost as important as upgrading your characters in Brave Dungeon. Not only does this ensure that you're always ready to tackle the next chapter in the story, but it also unlocks many of the game's features. In other words, if you want to enjoy everything this idle RPG has to offer, you better start grinding XP!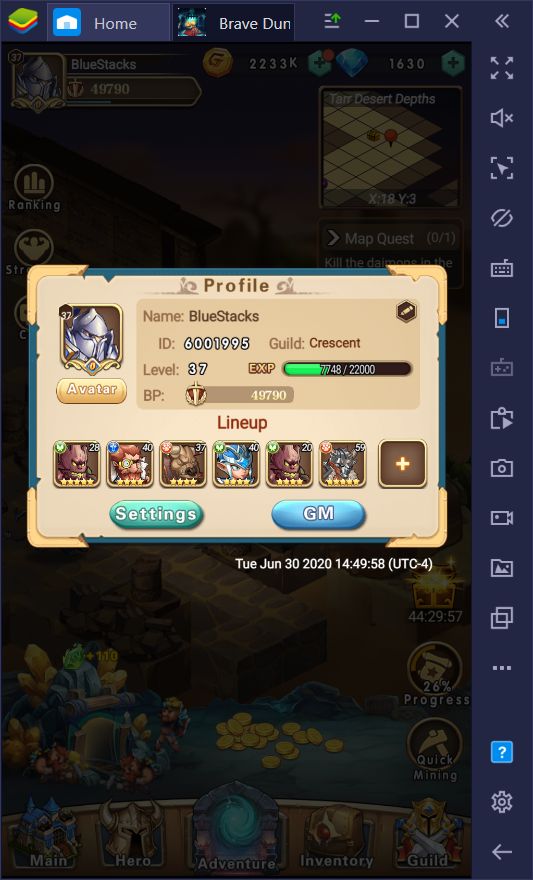 Don't forget to check out our other Brave Dungeon guides once you've familiarized yourself with the game's core mechanics. Feel free to swing by our blog if you want to learn more about how to get good in this game!