Game Guides
Beginner's Guide for Brawlhalla – Introduction to the Basic Mechanics and Fundamentals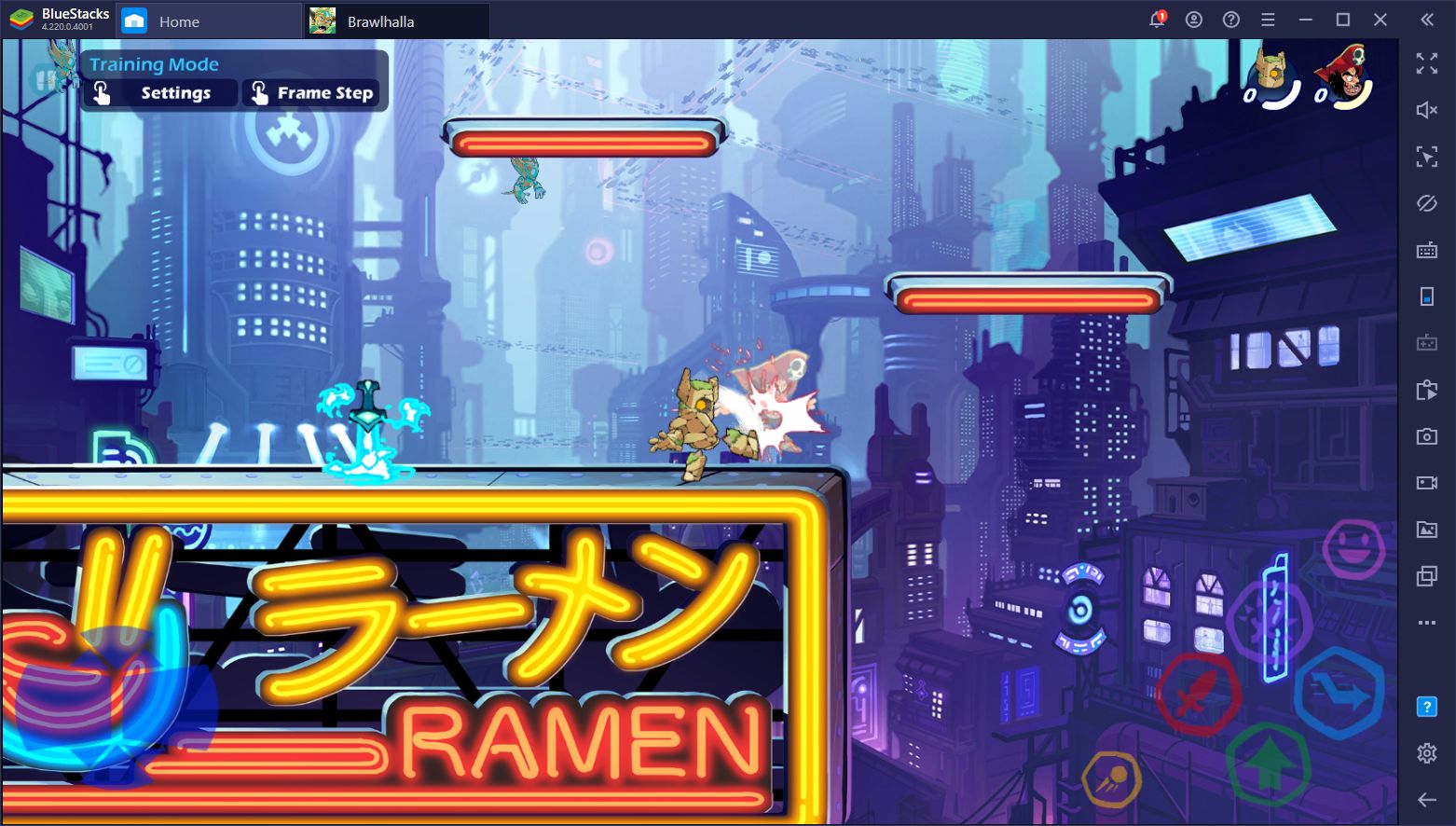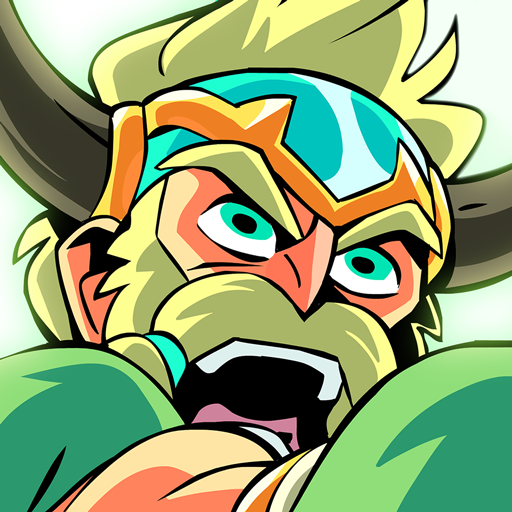 Brawlhalla, the fighting game title inspired by Super Smash Bros. has recently launched into the mobile scene, opening up its doors to a much wider audience. With over 20-million concurrent players across all platforms, you can bet that there won't be any boring moments here. However, having such a large number of gamers, while pretty cool for the game's longevity and competitive scene, means that there's a LOT of competition when playing online and that you'll have to bring your best moves if you want to stand a chance.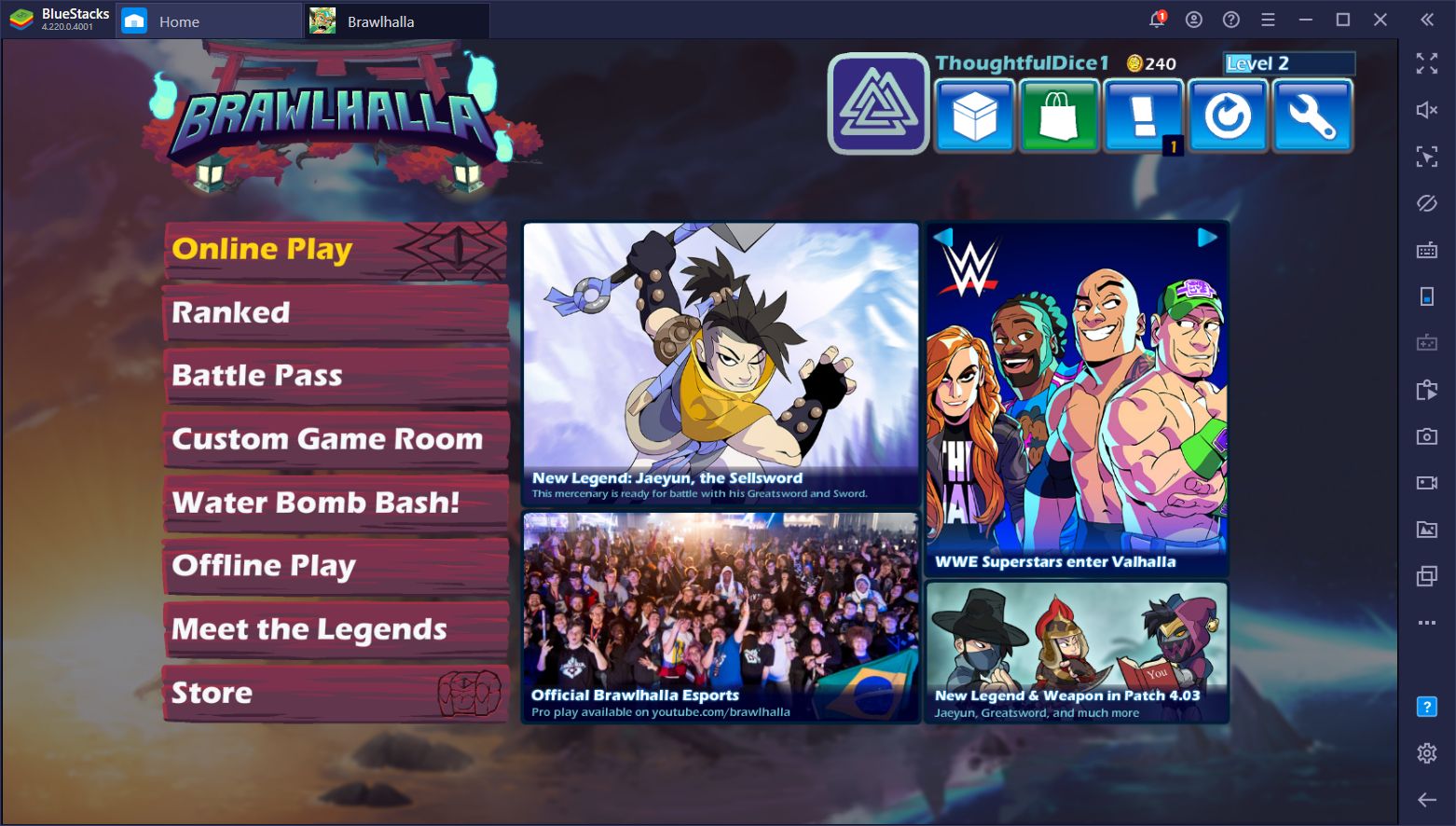 However, Brawlhalla Mobile has a pretty steep learning curve, both in technical terms, as well as in execution. While the latter is mastered through diligent practice, you'll need to learn about the former by studying the game's mechanics… Or you could just read this beginner's guide with some of the most important concepts and tips that you'll need to keep in mind when playing Brawlhalla.
The Fundamentals
While most fighting games share many similar concepts, they all offer unique mechanics to help them stand out among the rest. For instance, while Mortal Kombat and Street Fighter both feature 1v1 combat in a 2D perspective, they have different combo systems, combo-break mechanics, character rosters, and gameplay styles, in general. Similarly, while Brawlhalla borrows many elements from Super Smash, it's not quite the same as Nintendo's popular title.
However, one aspect that applies to ALL fighting games are the fundamentals.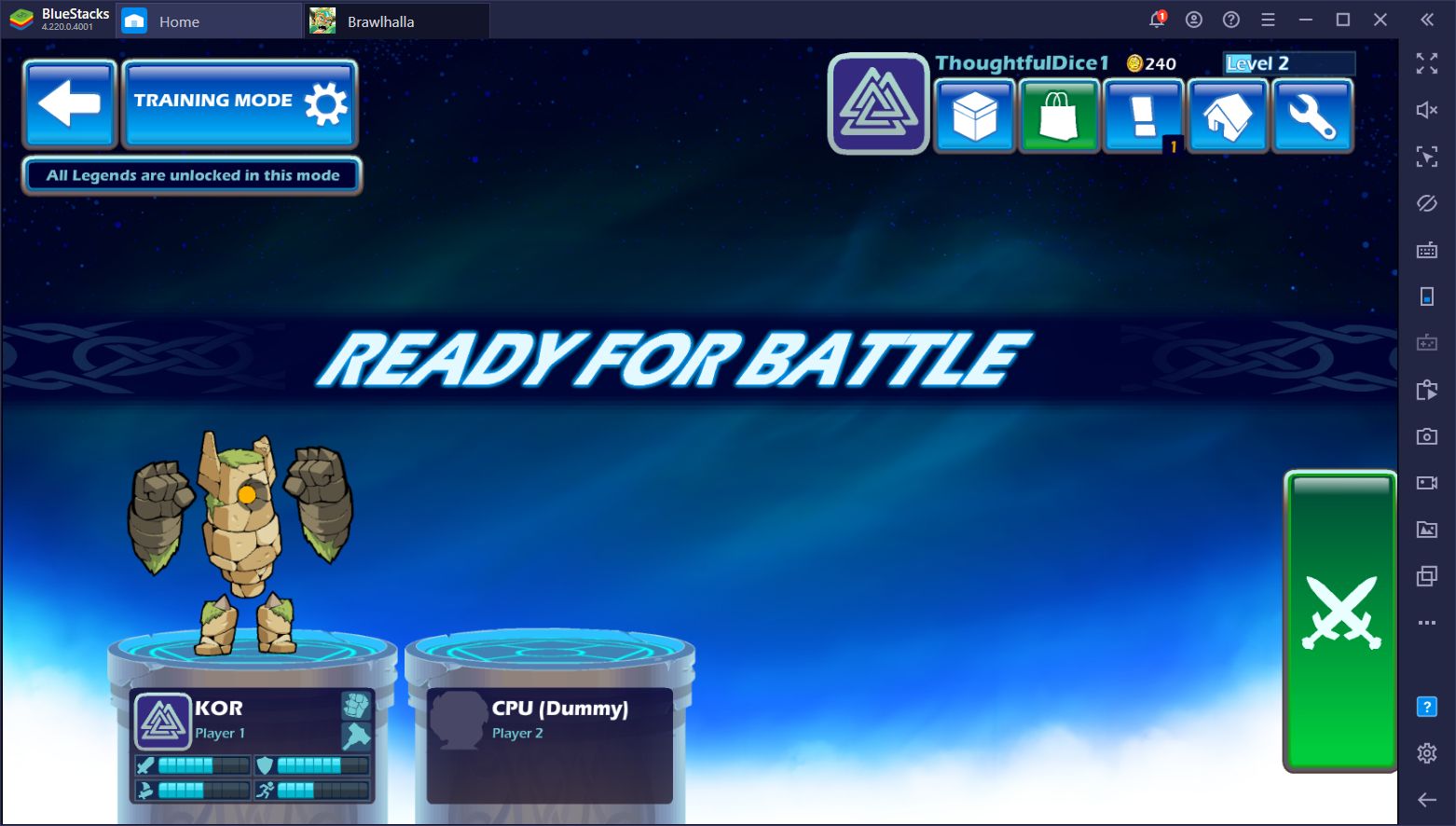 The name "Fundamentals" refers to a catchall term that encompasses the basic mechanics of any fighting game, which everyone must master even before they choose a character to main. These fundamentals include things like the footsies, spacing, reach, setups, confirms, and mixups, among others. While we won't go into much detail, because we'd be here for weeks debating on the topic, it's very important to practice the fundamentals before moving onto competitive gameplay.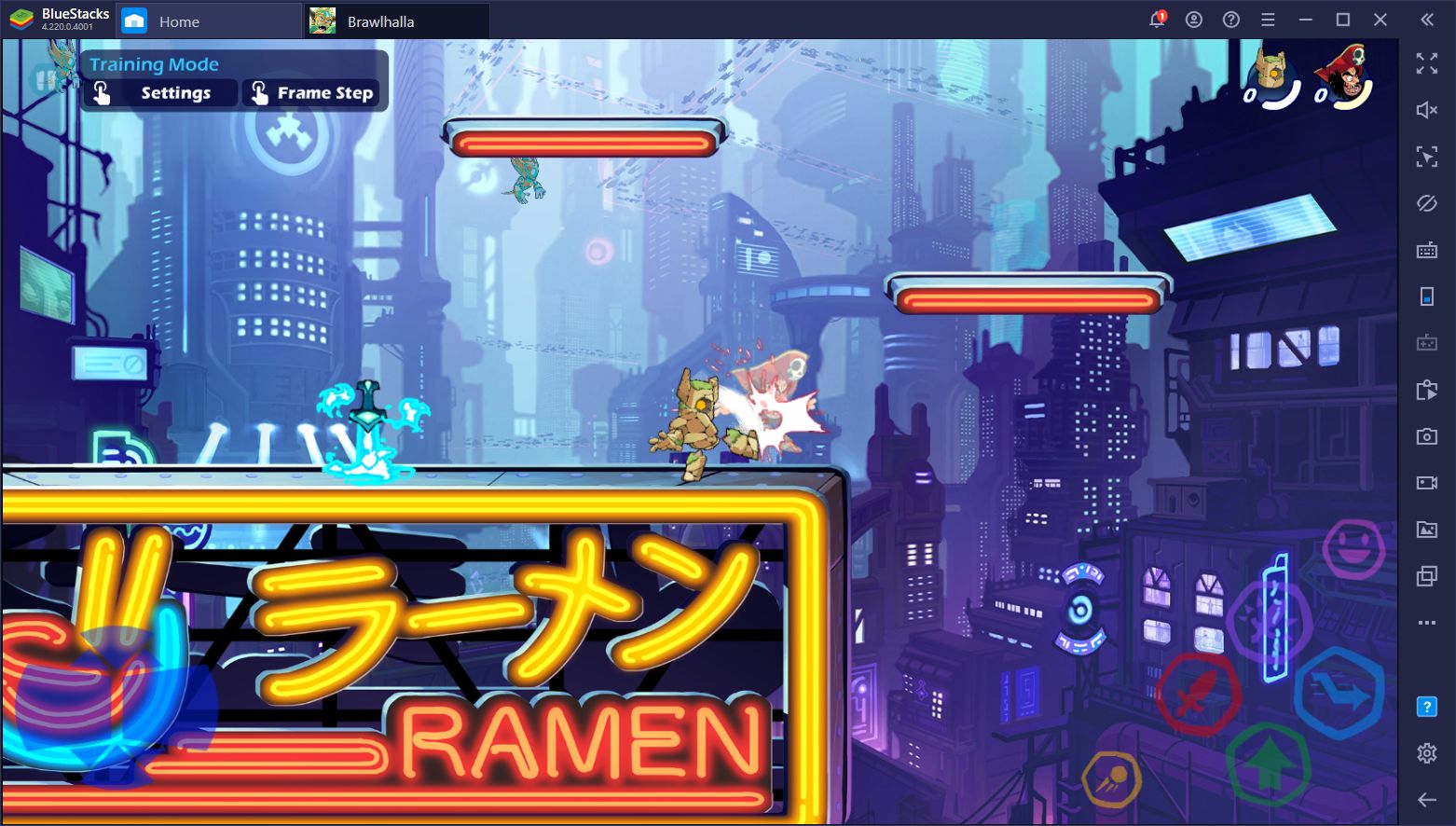 To this end, we recommend hopping into practice mode and seeing how your attacks work, their range, study some basic combos, and practicing your positioning. Learning how to play footsies is also important in order to find openings and punish your enemies when they make a wrong move. The fundamentals apply to all characters in the game and, by mastering them, you can basically make it all the way up to Diamond with any character.
The Weapons-Based Combat Mechanics
Brawlhalla's defining feature.
In this game, all characters share a similar moveset when unarmed. However, each Legend is proficient with two types of weapons, which is represented by the icons beside their name in the character select screen. You can find these weapons in-game by picking the flaming swords that spawn and fall on the ground. Every time you pick up a weapon, it'll alternate between your two weapon types. In this sense, if you want to swap, you can just throw your current weapon and pick up another flaming sword.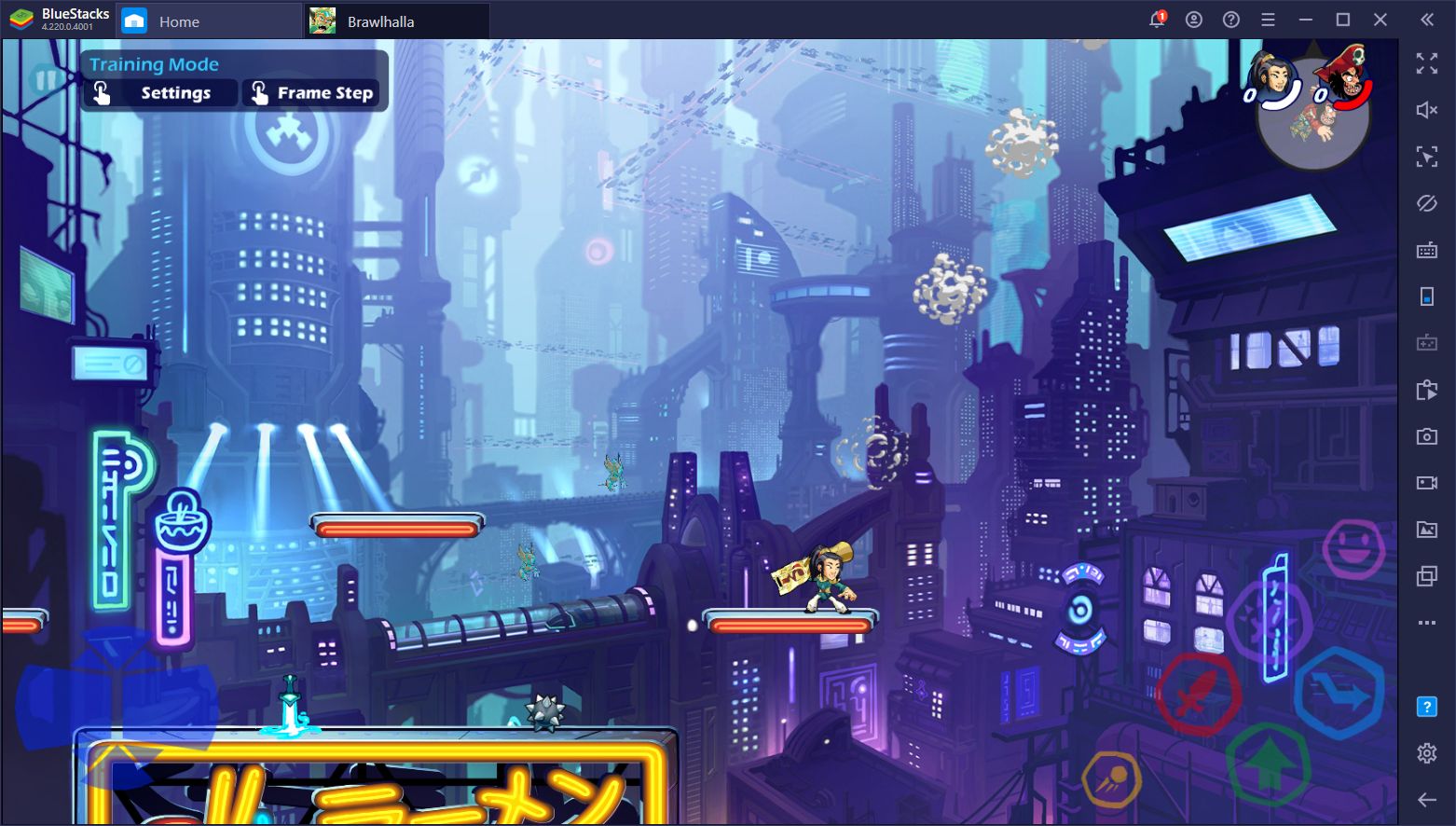 There are many different types of weapons in the game:
Close-Range Offensive Combat

Sword
Spear
Hammer
Axe
Katars
Gauntlets
Scythe
Ranged Defensive Combat

Blasters
Bow
Orb
Cannon
Rocket Lance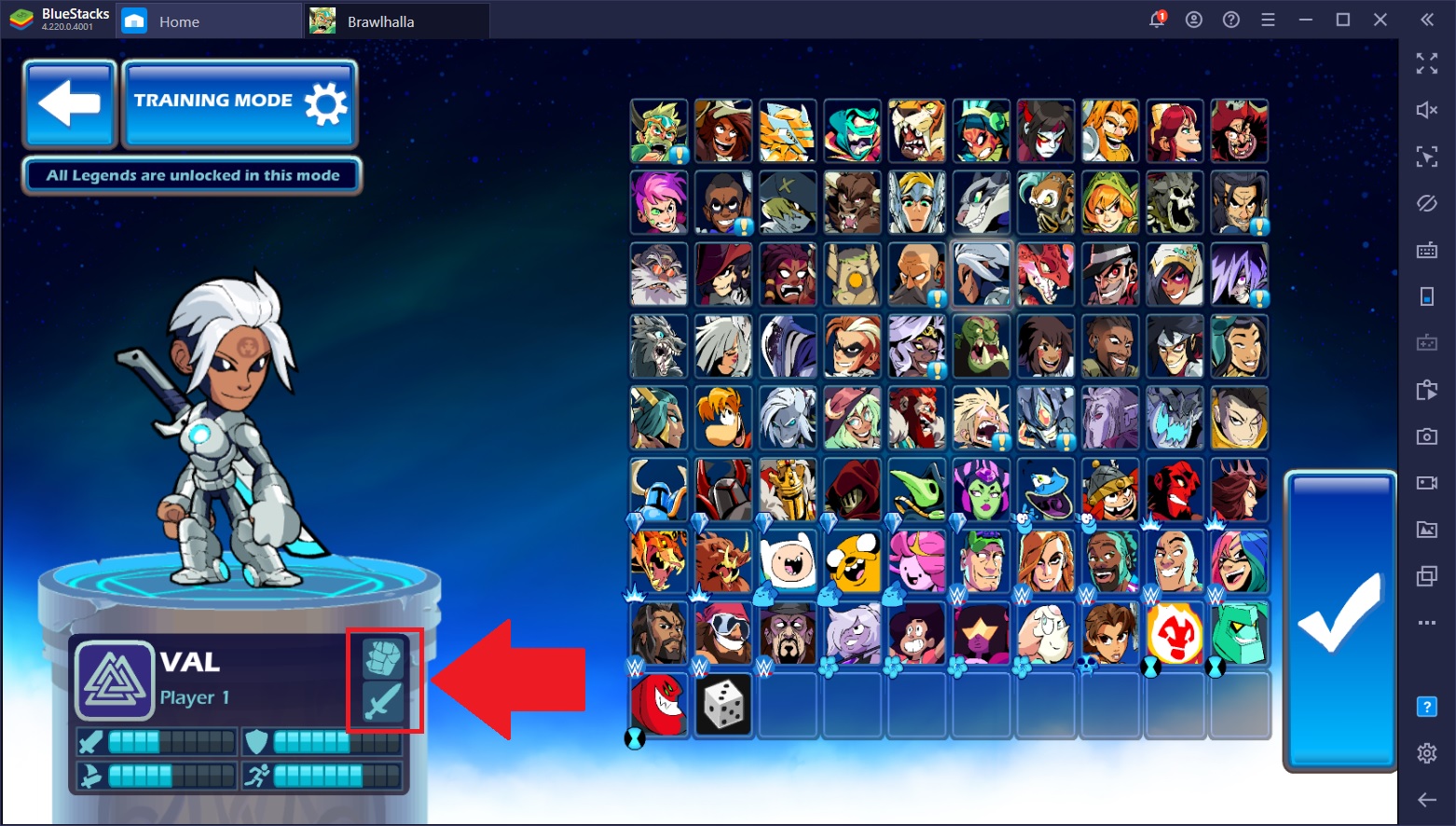 The different weapon types can be a bit overwhelming at first, especially since every character can use two of them. However, the learning curve here is not very different from learning the fundamentals since most characters share similar base moves with every weapon type. For instance both Kor and Bödvar can use the Hammer and have similar basic light and heavy moves, though their special skills vary slightly.
After practicing the fundamentals, your next step should be to try out the different weapons and seeing how they work. Some of them, like Hammers and Axes are brutish and rely on slower charged attacks and predicting the enemy's moves, while others, like bows and blasters, are combo-based weapons that rely on accurate inputs and precise execution to juggle the enemy and knock them off the arena.
Understanding Character Stats
While the movesets and fundamentals are pretty much streamlined across all characters, the main distinguishing feature of each Legend are their stats, represented by the 4 bars on their character card. These four stats are the following:
Damage (Big Sword Icon): Determines how much damage the character does with every attack.
Defense (Shield Icon): Determines how much damage a character takes from every attack.
Dexterity (Slashing Sword Icon): Determines how fast a character swings his weapons and how long it takes for them to attack again after swinging.
Speed (Running Figure Icon): Determines a character's movement speed.
In this sense, while most characters control identical to each other, they're set apart by their stats. For instance, both Kor and Bödvar can use Hammers and have almost identical moves with this weapon, but Kor has more defense while Bödvar is much faster.
Choosing Your Favorite Legend
With that being said, there are no "Best Legends" in Brawlhalla. However, the current meta seems to favor ranged weapons and speedy characters. Regardless, we've had plenty of success playing with Kor and fishing for some awesome kills with the Hammer's aerial side light attacks, which can KO anyone as soon as they reach orange damage.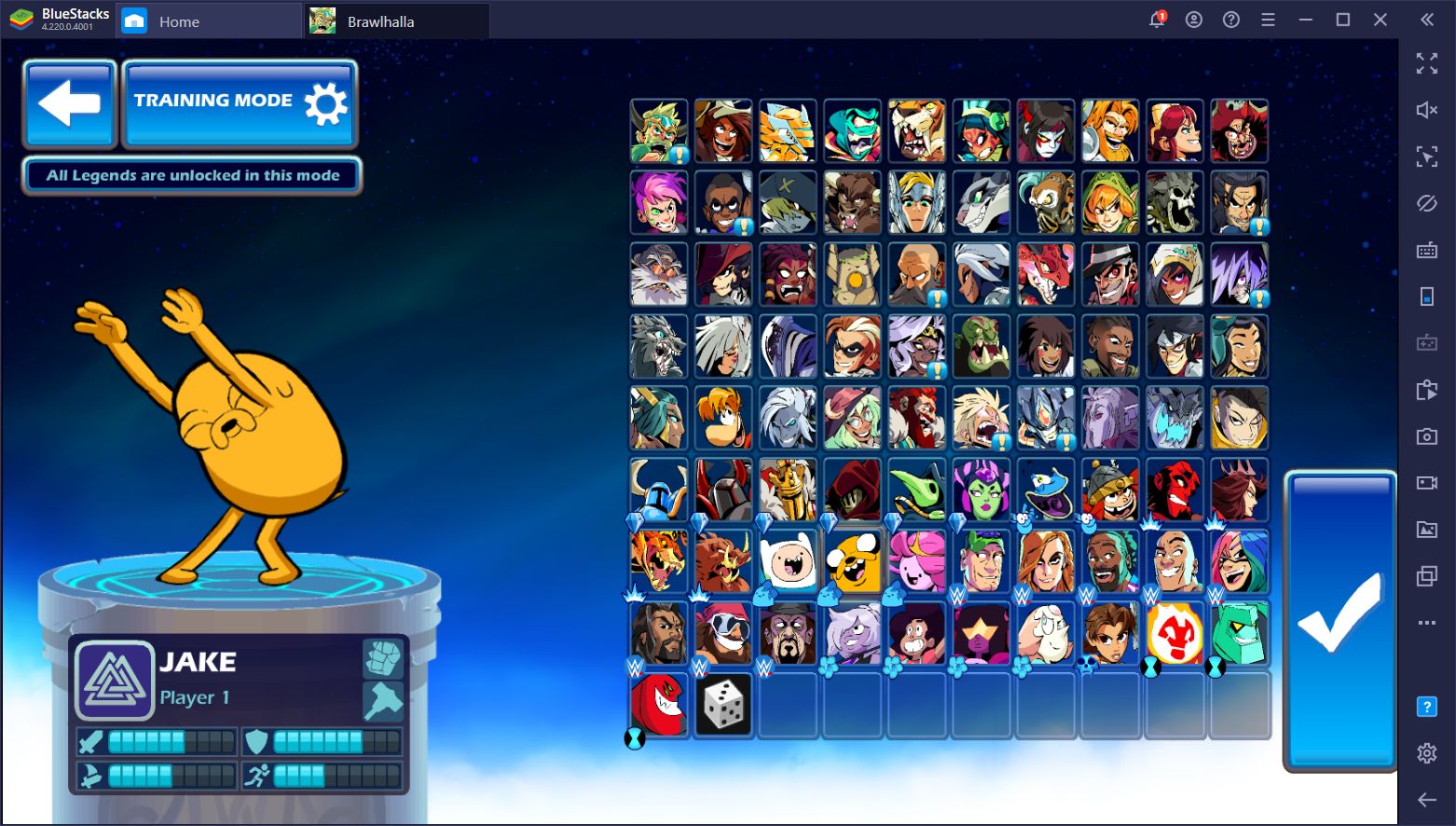 In other words, choose the Legend that appeals to you the most—either due to their stats, weapons, or looks. Brawlhalla has lots of crossover characters such as Stevonnie and the Crystal Gems from Steven Universe, Finn and Jake from Adventure Time, the different Knights from Shovel Knight, and many more.
Practice Makes Perfect
And lastly, as with any other fighting game, there are no shortcuts to getting good. You'll need to practice hard to master your favorite Legends and progressively climb up the competitive ladder with them. Just remember to start with the fundamentals and then go from there. After all, there wouldn't be much point in learning combos if you can't even play footsies in order to find an opening to exploit.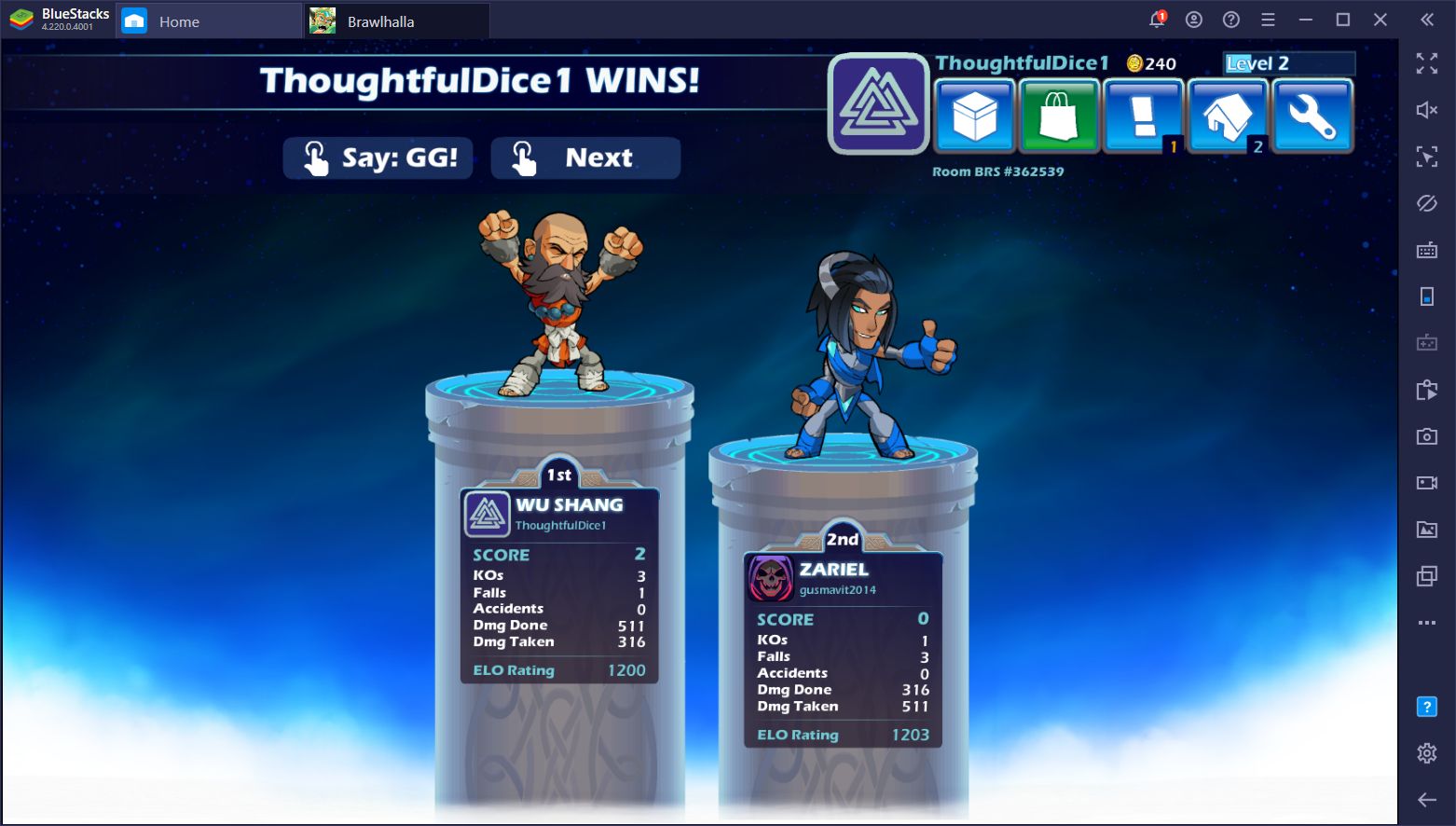 Are you already playing Brawlhalla Mobile? What's your favorite Legend so far? Let us know your thoughts in the section below!