Game Guides
Call of Duty: Mobile Movement Guide, Learn How Peeking can Change the Game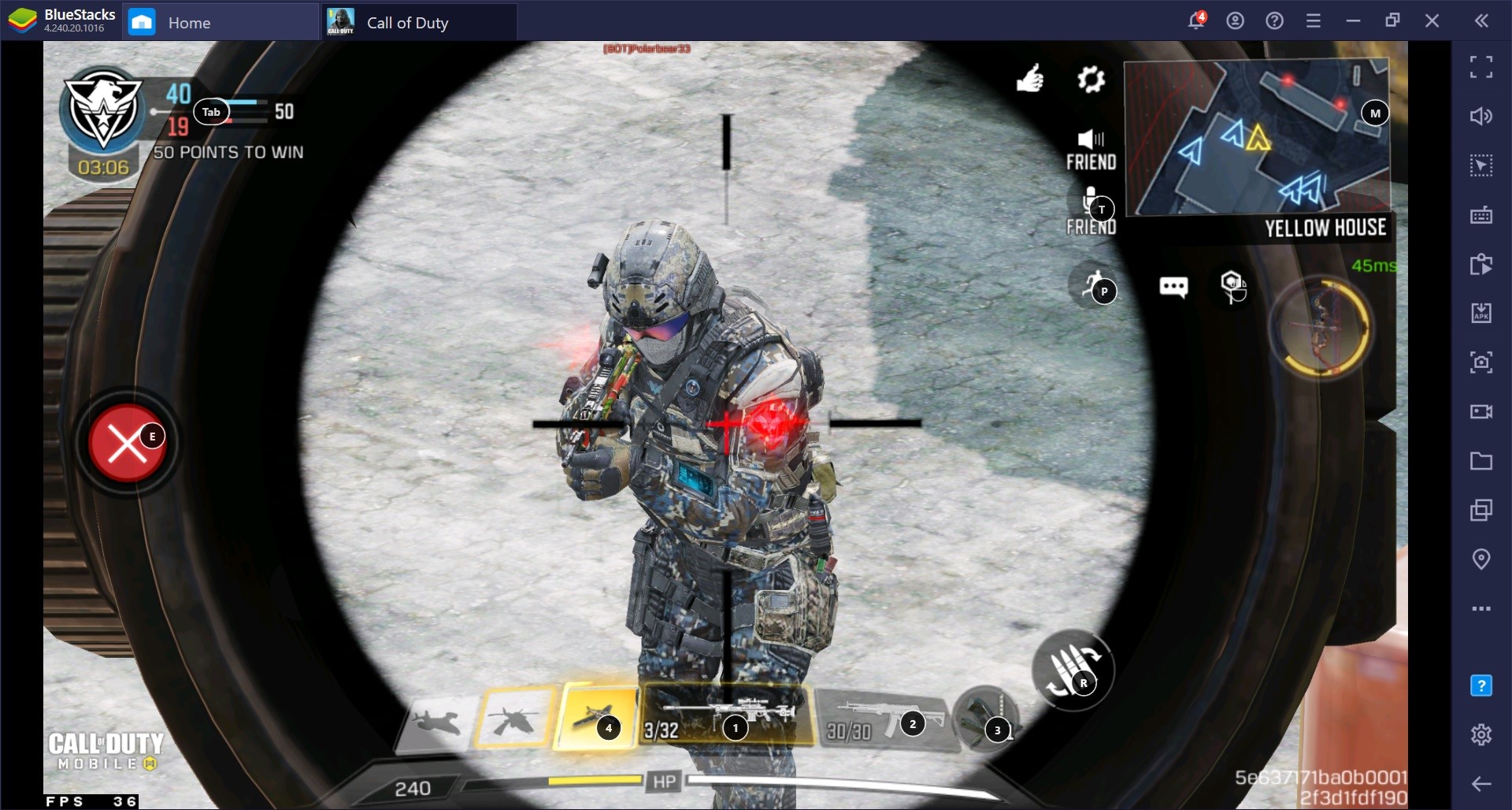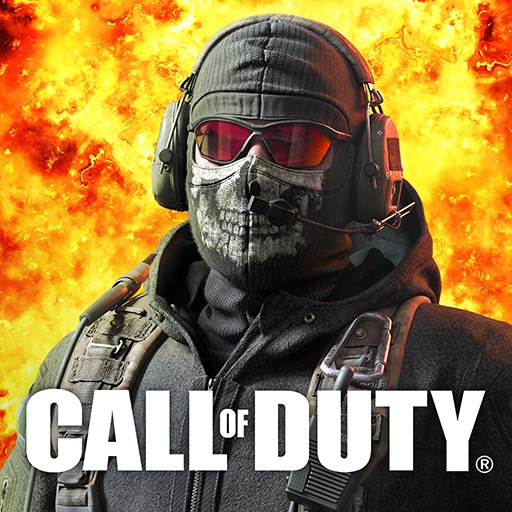 Call of Duty: Mobile is now becoming the game of choice for many gamers all over the world and the reason is quite self-explanatory. Unlike the battle royale or multiplayer games that we have seen on android, CoD Mobile follows a completely different strategy when it comes to mobile gaming or gaming in general. Take the example of the main competitors of Call of Duty: Mobile, you have PUBG Mobile and Free Fire. Both are excellent games but still, they lack something fundamental that Call of Duty: Mobile has already achieved.
If you look at the evolution of CoD Mobile over the season updates it becomes clear that the devs of the game have taken a completely different roadmap when it comes to updates and delivering content. Every new season of CoD Mobile there are new weapons added, new maps and game modes delivered, and one of the most underrated but significant changes that happen every two updates is lobby music. It almost makes it feel like every CoD Mobile season update is like a new game release.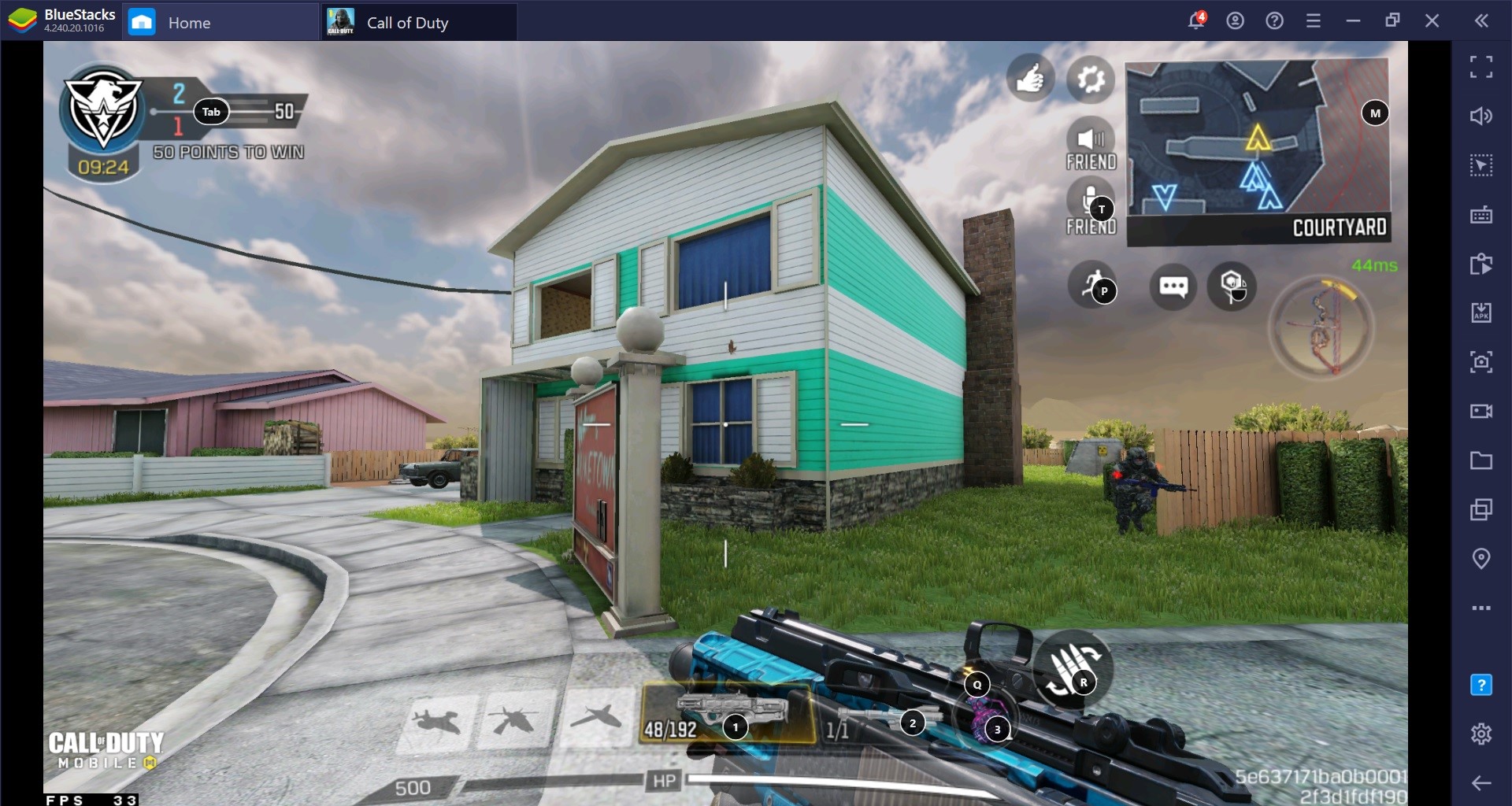 Now that type of update strategy also has its drawbacks. One of them being the size of the update itself from the experience we have had with the game and the players we have played with seem to be more than okay with this drawback. Truth be told, it took PUBG Mobile an entire year to make a big change to the UI and overall game mechanics in the Era 1.0 update. What we are trying to convey here is that CoD Mobile took a look at its PC cousins and decided to follow in their footsteps.
Another thing that works in CoD Mobile's favor is its multiplayer mode. Unlike PUBG Mobile or even Free Fire who have added modes like team deathmatch and capture the flag, Call of Duty: Mobile has had them from the beginning and because the game borrows so much from its older CoD cousins the multiplayer modes are quite polished. There is not a single other game on the android platform that has such a well-polished multiplayer mode as CoD Mobile does.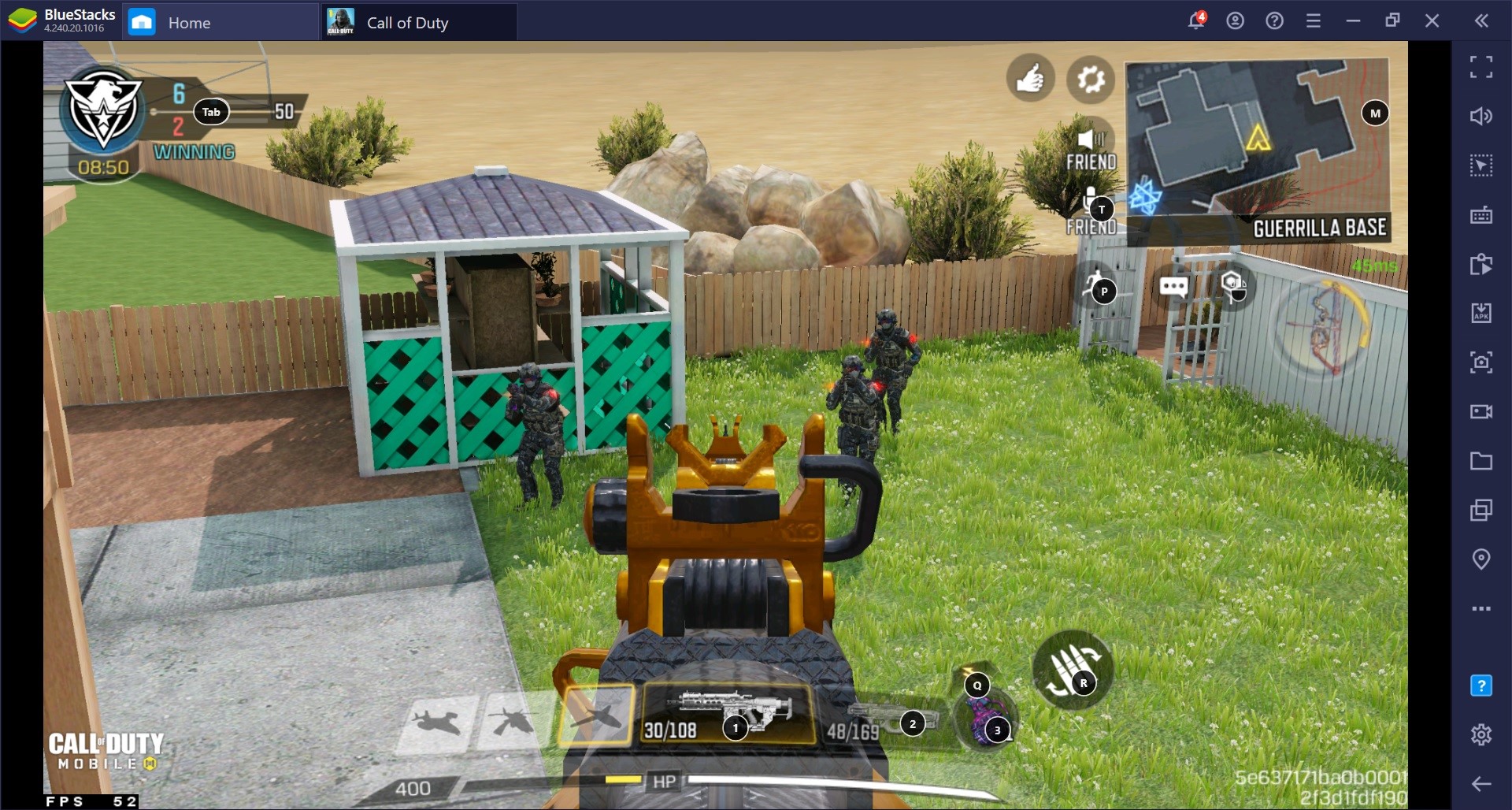 The multiplayer mode of CoD Mobile has different yet classic game modes like team deathmatch, capture the flag, hardpoint, etc. Alongside these different modes are the maps. The multiplayer mode of CoD Mobile resembles more like a PC game than a mobile game. That is why so many players use BlueStacks Emulator to play it. The gameplay mechanics of CoD Mobile's multiplayer mode are as of now without comparison.
Movement Guide for CoD Mobile Multiplayer Matches
CoD Mobile multiplayer matches have two components to them. One is the loadout component which takes place outside the match itself. Players select and customize their individual loadouts based on the map and mode they will be playing. This is an important part of CoD Mobile multiplayer mode since players will be choosing their weapons and attachments along with perks and everything else.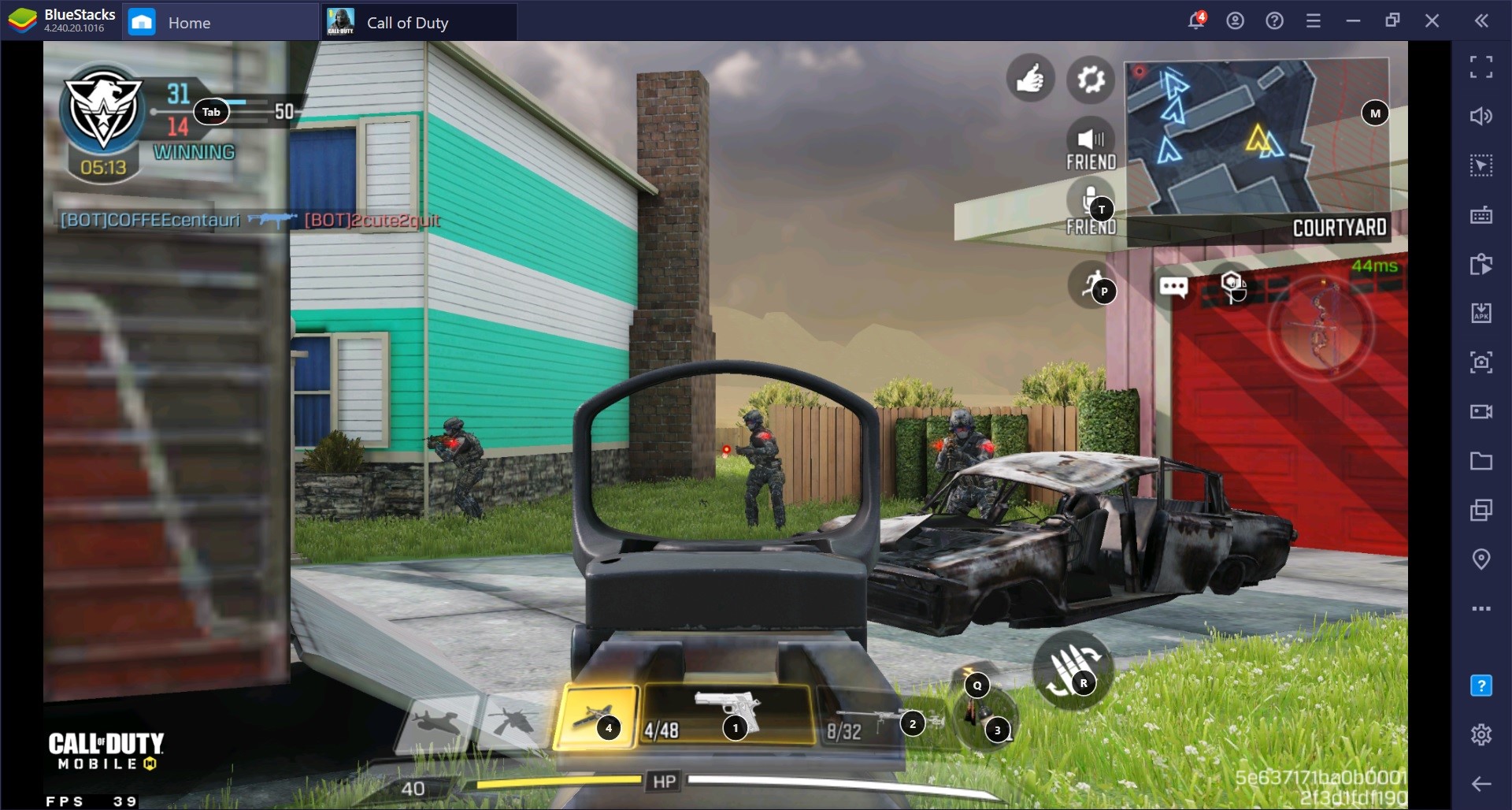 That being said, this is a passive component of the game. The active component comes into play when you are playing the match. Components like movement control, aim control, comms become extremely critical in a multiplayer match. In this CoD Mobile guide, we will be taking a look at movement in multiplayer matches and specifically at peeking. Since these guides are mainly for players who are using BlueStacks to play CoD Mobile on PC so some pointers will be given keeping the keyboard and mouse controls in mind.
Jiggle Peeking
If you have played games like Counter Strike or CoD Black Ops 4 then jiggle peeking is already something you are familiar with. For those who don't know what jiggle peeking is, it is when you move side to side with one side giving you cover while the other side giving you the view of enemy players. When you are playing multiplayer matches in CoD Mobile on BlueStacks you have the advantage of the WASD keys to make your movement from side to side easier.
Jiggle peeking in CoD Mobile is specifically reserved for players using BlueStacks to play the game and not for mobile players. The movement you get from A and D keys is cleaner than what you will get from the touchpad. So unless you are playing the game on BlueStacks or with keyboard and mouse, do not try jiggling in front of your enemies.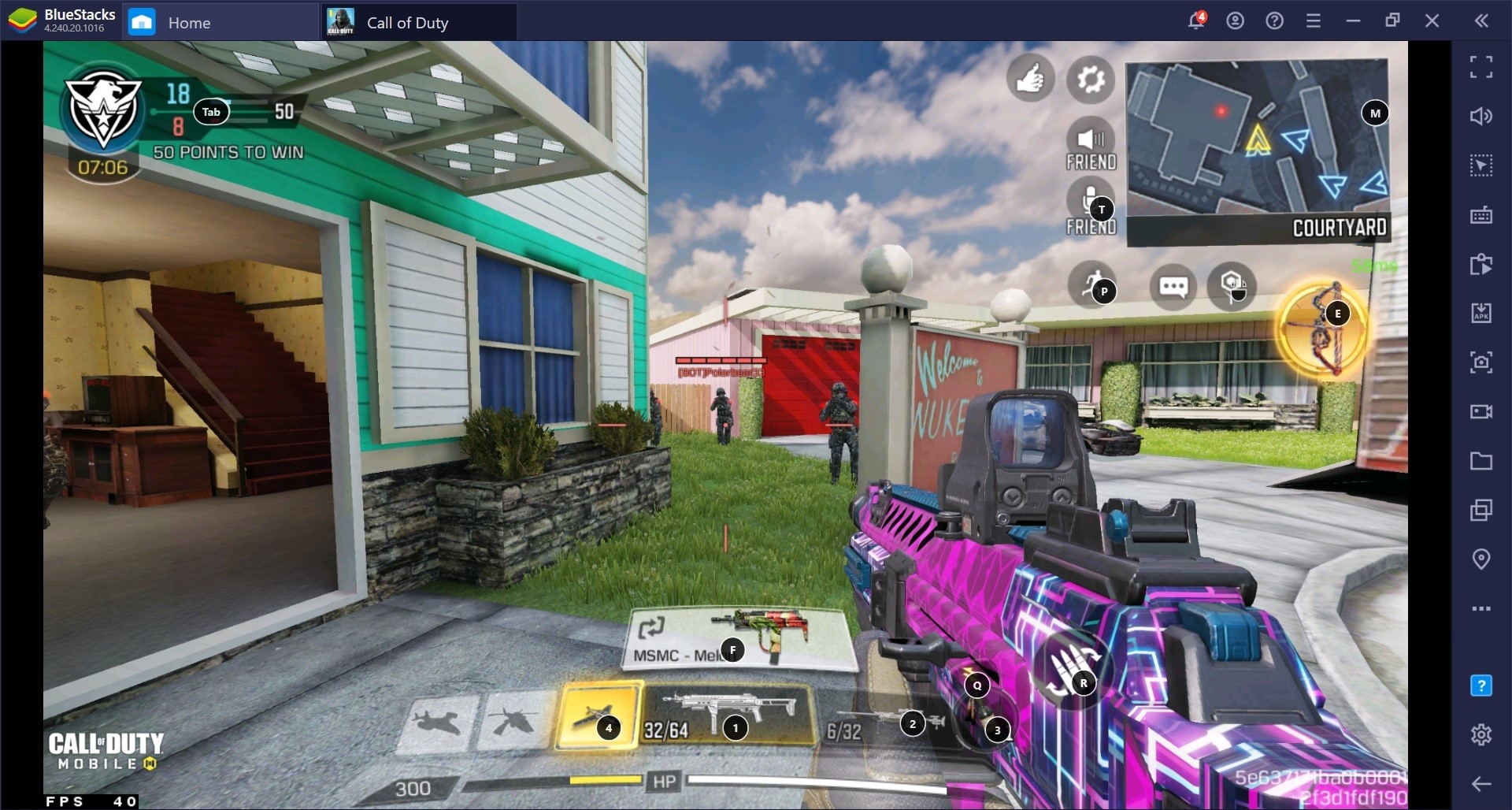 Knock Knock Peeking
The name may seem confusing but this is an effective way to peek on your enemies in CoD Mobile irrespective of the device you are playing the game on. Knock Knock Peeking is when you run towards a corner or blindside and jump immediately as you exit the corner. It's very much like bunny hopping mixed with hide & seek. This way of peeking is way too easy and advantageous in CoD Mobile as most players if not all who are camping will be taken aback when you appear in front of them and that too jumping.
An obvious disadvantage for mobile players is that they'll need to master the CLAW style to get the aim ready on the enemy as well which is something that becomes almost a habit with a mouse.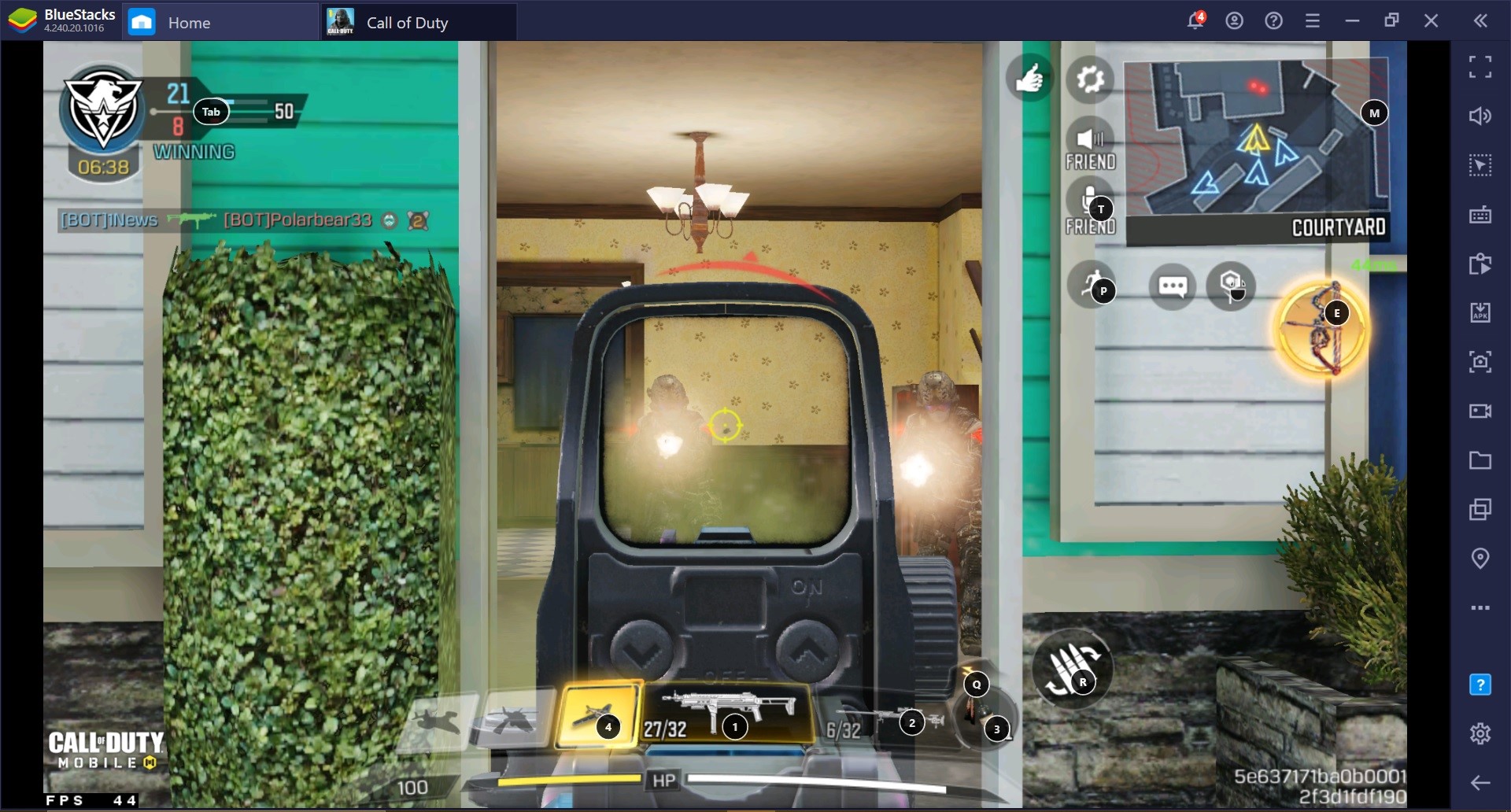 Slide Peeking
This way of peeking is heavy movement based therefore having a good level of control is necessary. Just like the Knock Knock Peeking method this way of peeking is also for the times when you will be running towards a blindside where an enemy might be camping. When you start running towards a blindside in CoD Mobile, just press the prone/control tab to slide across. This lets you carry the momentum from the run and carry it forward in the slide which increases your movement speed significantly.
If you are playing on BlueStacks then add the jump to this as well. So instead of just running and sliding, you can also press the spacebar to jump as you 180 scope towards the enemy.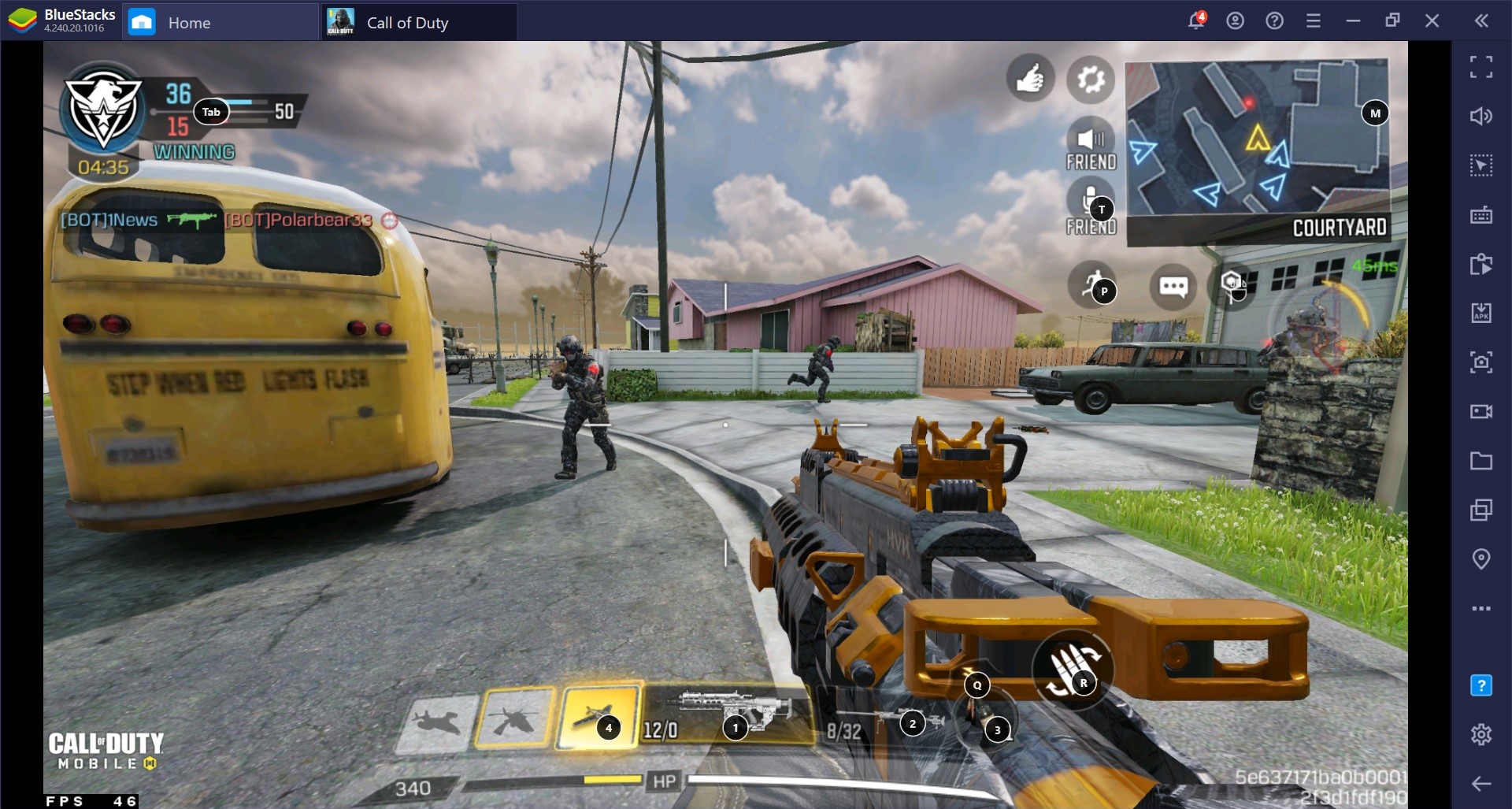 This Is How You Can Play Call of Duty: Mobile on Your PC with Ease
Download and install BlueStacks on your PC.
Complete Google Sign-in to access the Play Store, or do it later.
Look for CoD Mobile Name in the search bar at the top-right corner.
Click to install CoD Mobile from the search results.
Complete Google Sign-in(if you skipped step 2) to install CoD Mobile.
Click the CoD Mobile icon on the home screen to start playing.