Game Guides
How to Play Captain Tsubasa: Dream Team on PC with BlueStacks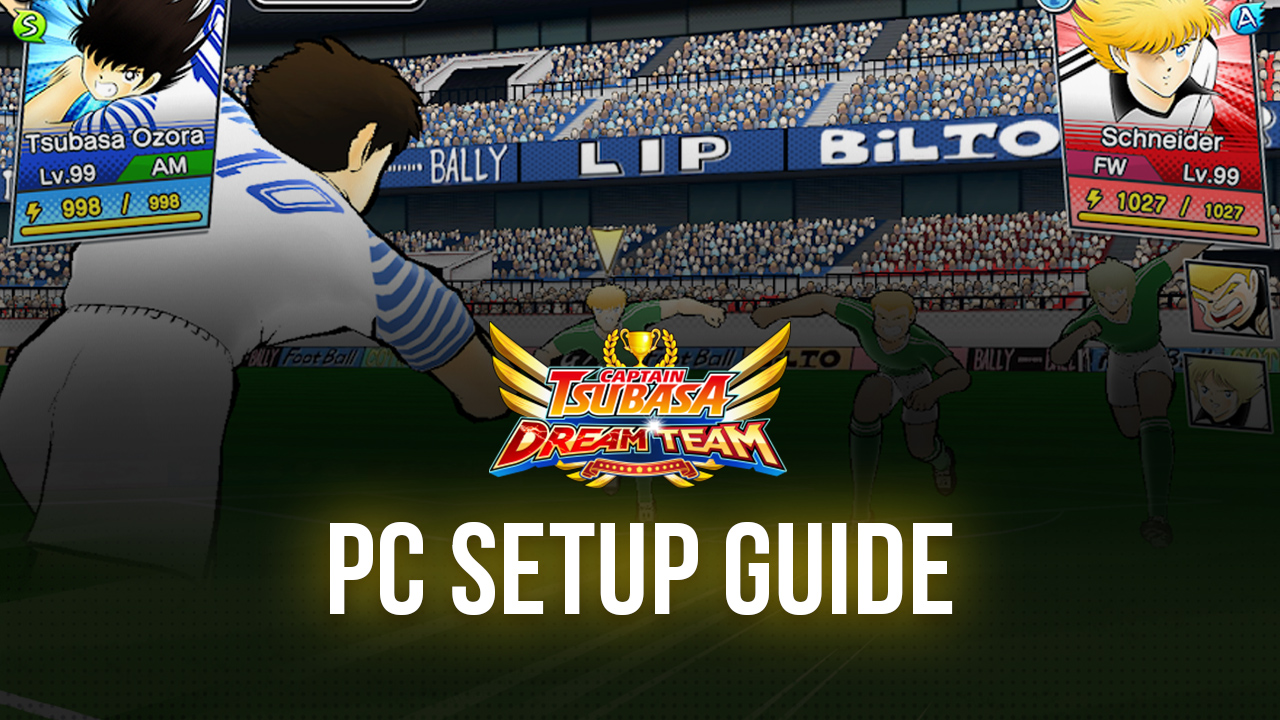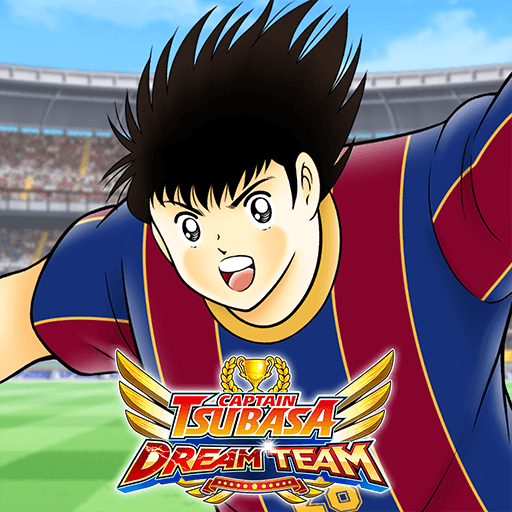 Football became his passion as early as when he was a child and his only dream is to bring his home country of Japan to the top leagues of the World Cup. This ambitious boy is Tsubasa Ozora, the main character of the popular Japanese manga series by, Captain Tsubasa (also known as "Flash Kicker"). The manga narrates the story of how the dedicated Tsubasa worked his way to the top of football leagues with the help of friends that he made along the way.
With Captain Tsubasa: Dream Team by KLab, you can now experience the adventure of Tsubasa and his companions through an intense and entertaining mobile game. Pour the same blood and sweat they poured by creating your own football team and gradually train them to make them unstoppable. Then, test their might by competing in thrilling matches against rival teams.
Unleash the potential of your football skills now by playing Captain Tsubasa: Dream Team on your PC or Mac with BlueStacks. And take advantage of BlueStacks' exclusive features to come out victorious in every match. But first, let's install the game.
How to Install Captain Tsubasa: Dream Team
Download and install BlueStacks

on your PC.

Complete Google Sign-in to access the Play Store, or do it later.

Look for

Captain Tsubasa: Dream Team

in the search bar at the top-right corner.

Click to install

Captain Tsubasa: Dream Team

from the search results.

Complete Google Sign-in (if you skipped step 2) to install Captain Tsubasa: Dream Team.

Click the

Captain Tsubasa: Dream Team

icon on the home screen to start playing.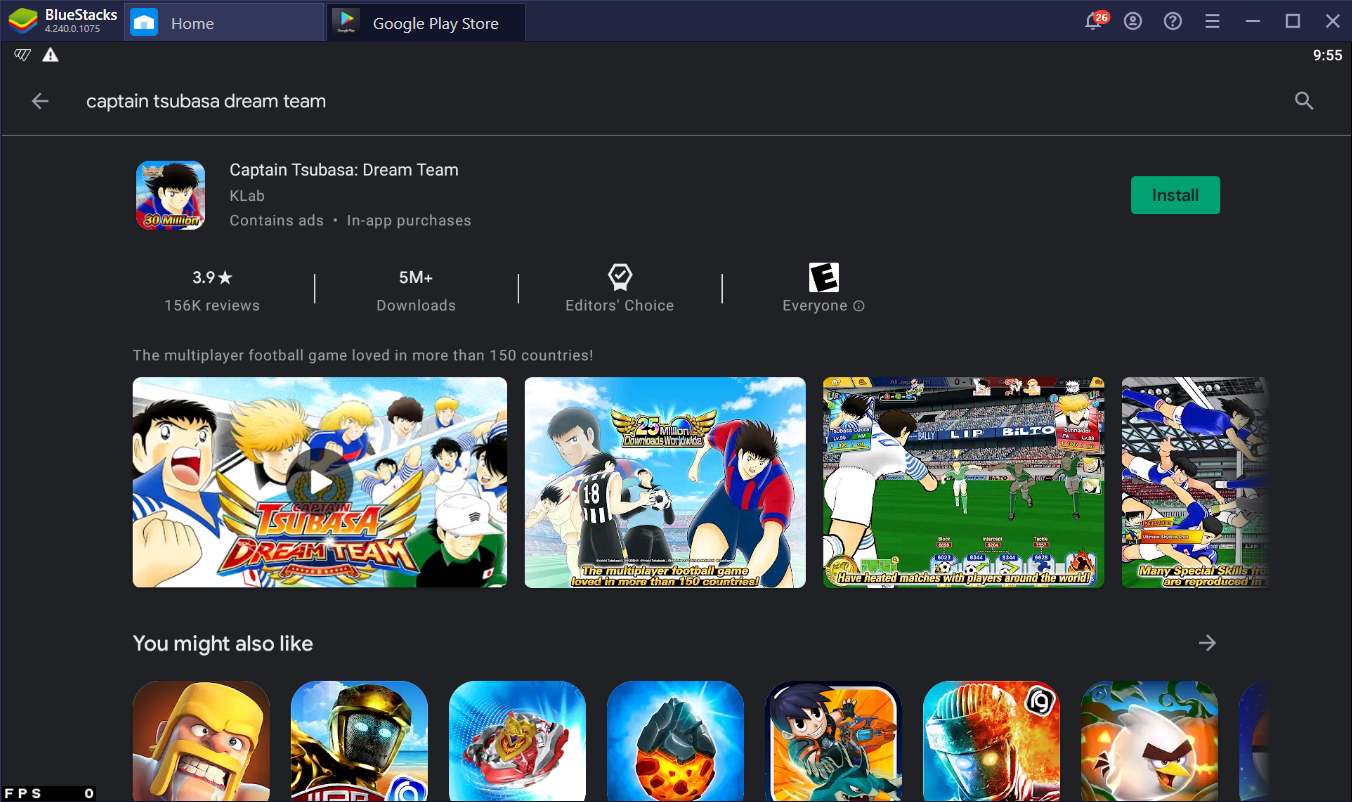 Form Your Own Football Team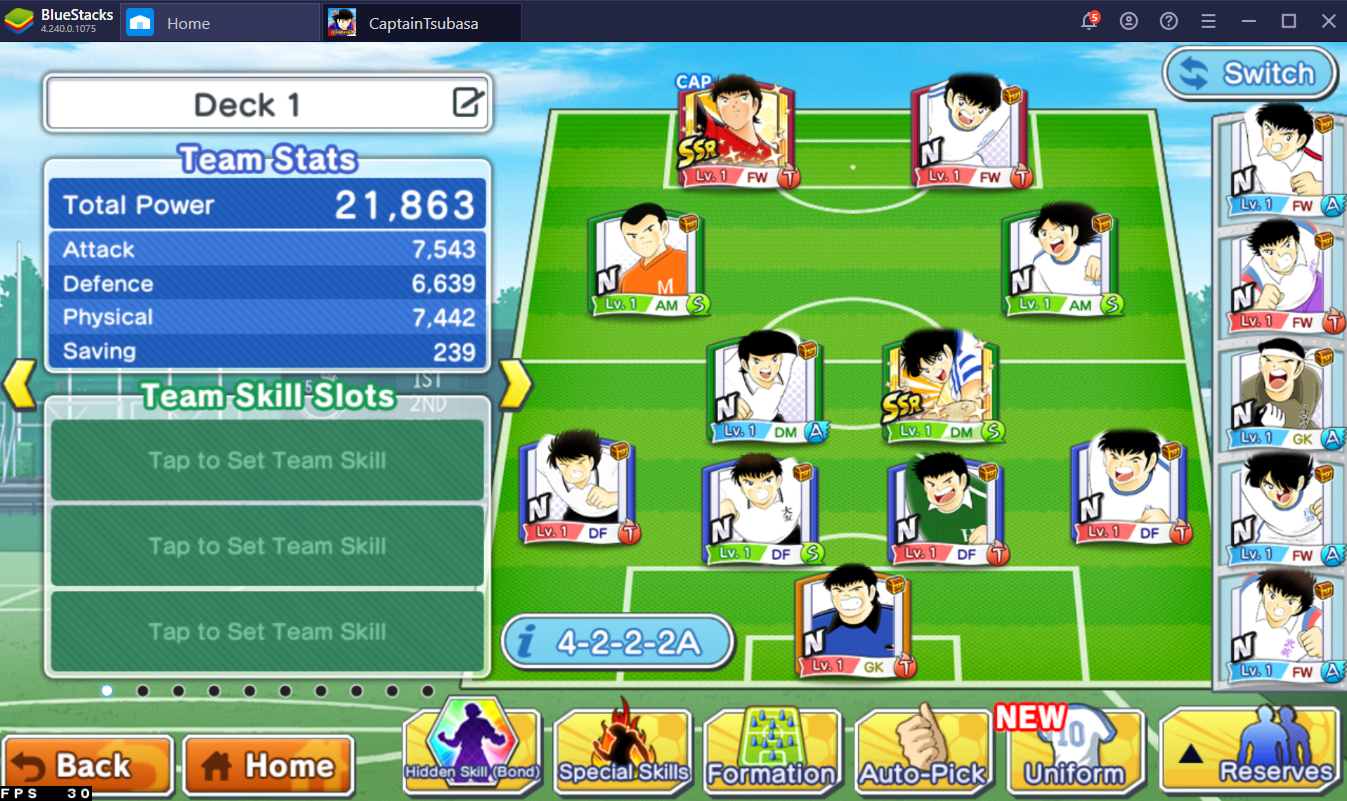 The centerpiece of the game is building your very own football team based on the characters of the Captain Tsubasa series. Like many teams sports, each player has their own role in the playing field and the positioning of the players can make an impact during the match. Strategy comes to play here as the game gives you the ability to select several formations, with each specializing on a particular playstyle (e.g. offensive, defense, balanced).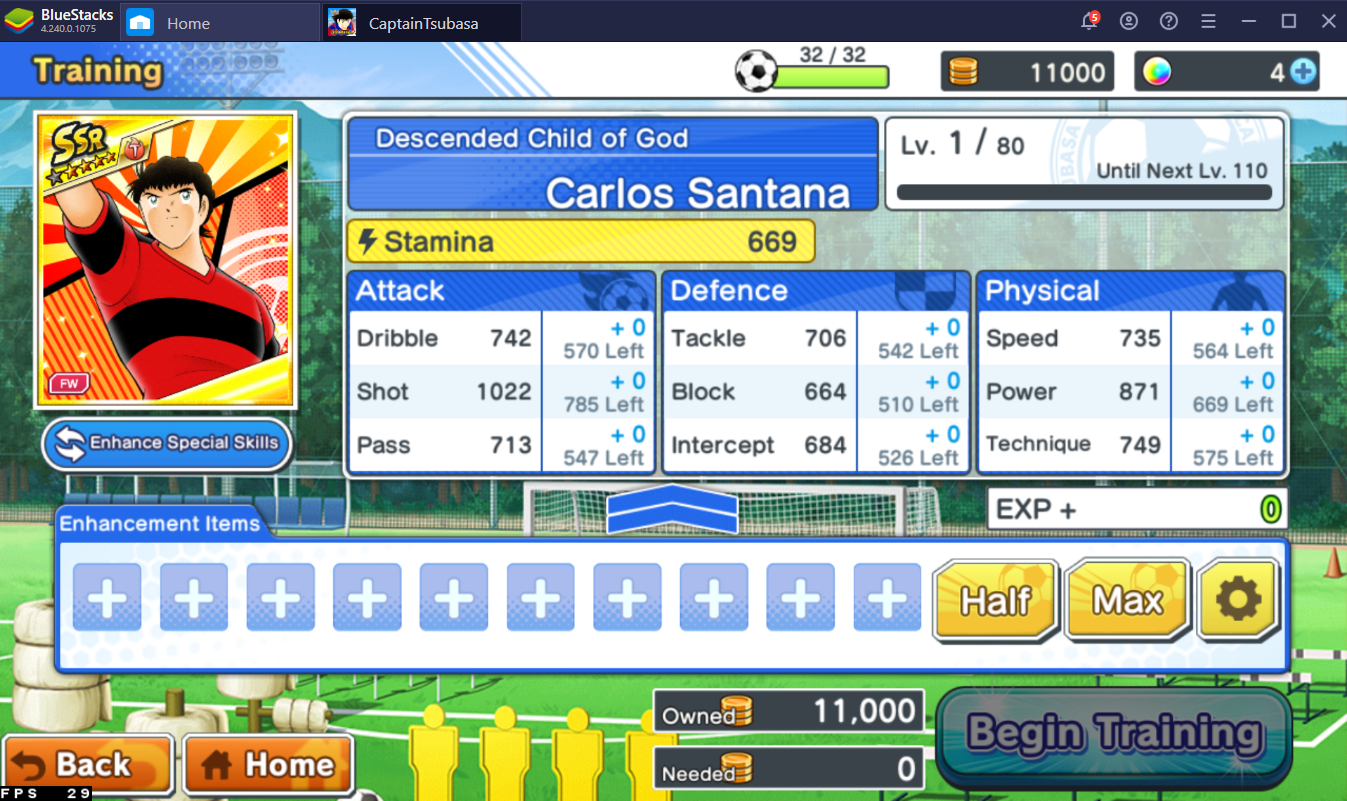 Part and parcel of your team is the players themselves. Every player has their own base stats (i.e: stamina) as well as a powerful Special Skill (more on this later) which you need to consider when forming your team. It is paramount to consistently improve players through training in order to become a powerful team. Sometimes however, the best option is to recruit newer and better players.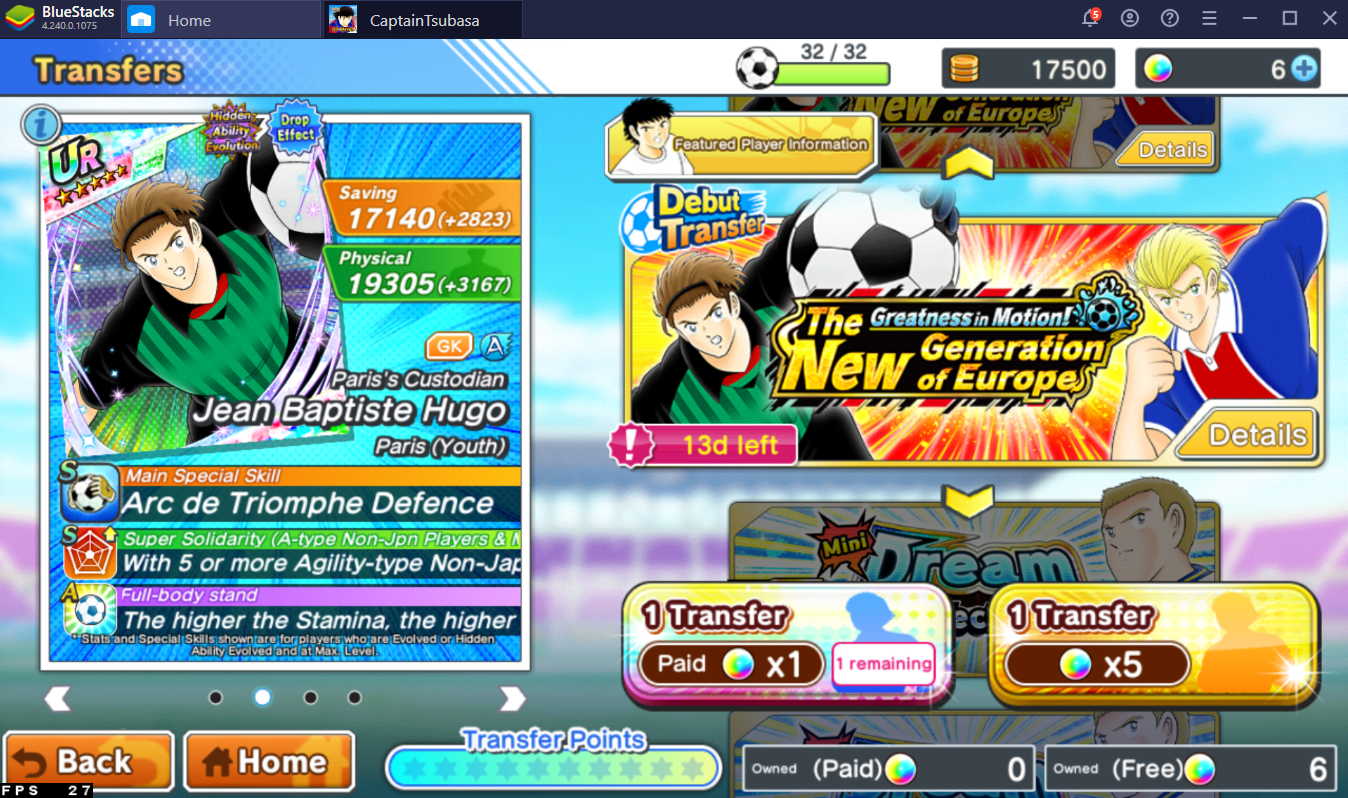 Through Transfers, you can add skilled players to your roster. Recruitments are transacted with a special currency called Dreamballs, and these are earned by playing through the game's immersive story mode.
If you ever want to start over with a new team without losing progress to the old one, you can easily do so with BlueStacks' Multi-instance. Reinstall the game on a separate Android engine and you can start over your football journey.
Experience Tsubasa's Story on a New Level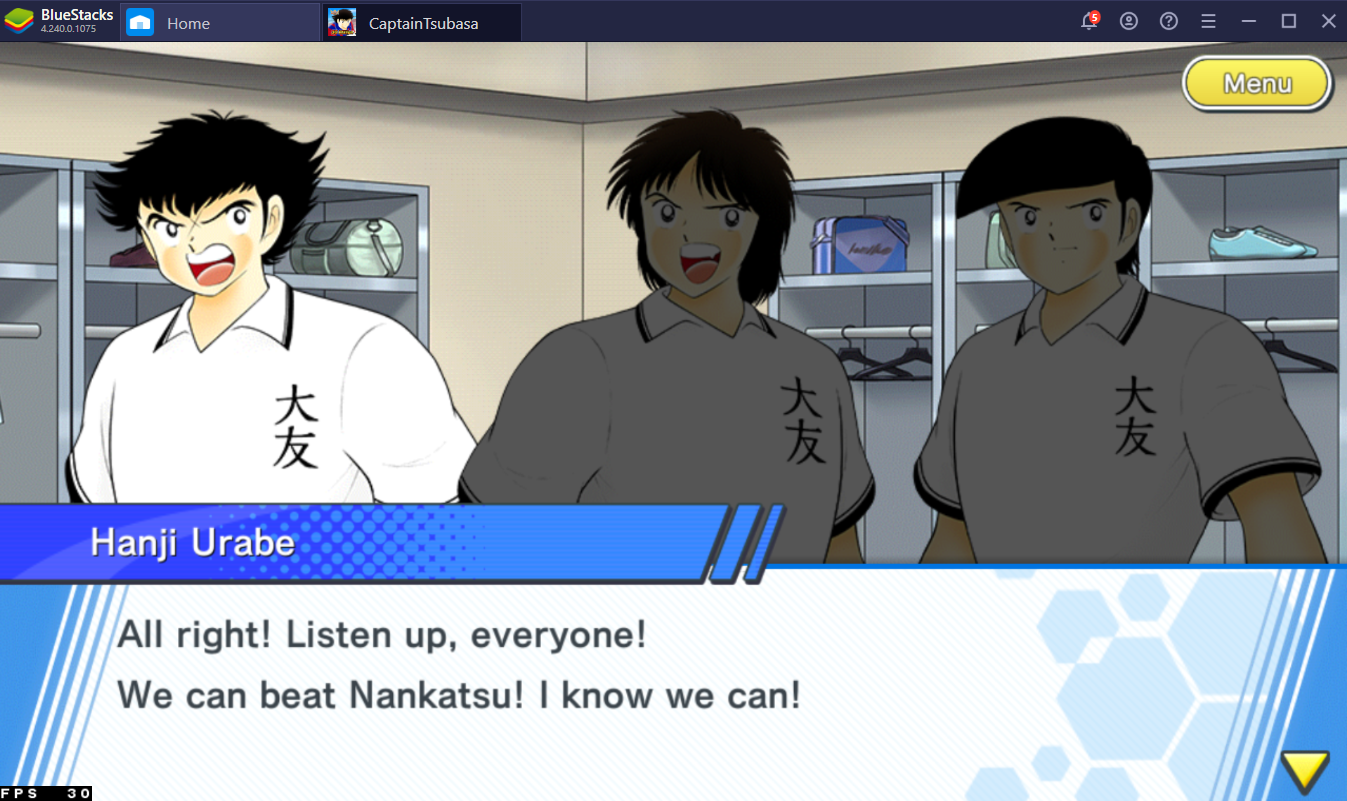 The original Captain Tsubasa was published as a manga in 1981 and was eventually adapted into an anime 1983. Captain Tsubasa: Dream Team's story mode retells the story of the Tsubasa through a mixture of visual-novel style narration and interactive and energetic football action. If you do not know anything about Captain Tsubasa, now is the time to hear his inspiring story. And even if you are a huge fan of the series, the game's story mode is still a must-try as it provides a fresh experience and perspective to the series' events. Moreover, the game even contains exclusive original chapters that are nowhere to be seen in current publications.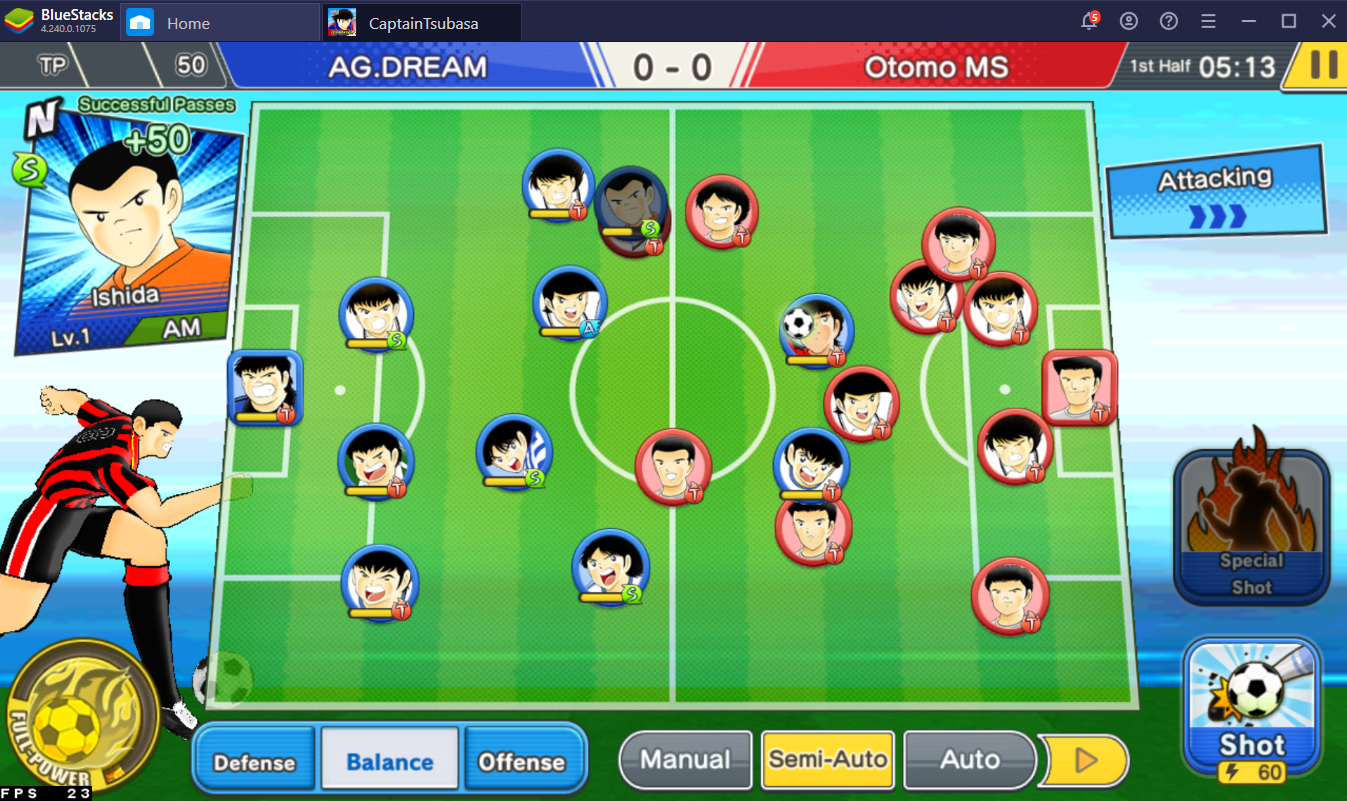 Being able to actually play through the football matches that happened in Tsubasa's story is one of the things that makes the story mode so fun. The gameplay functions more like a strategy game, where you observe and manipulate your team's behavior; compared to a traditional sports game, where you directly control the players with multiple controls. Even as a strategy game, the football matches are still exciting since you experience being a coach who dictates the strategies, substitutes players, and spectates and hopes that your team wins. What makes this more exciting is when two players are caught up with each other in a matchup.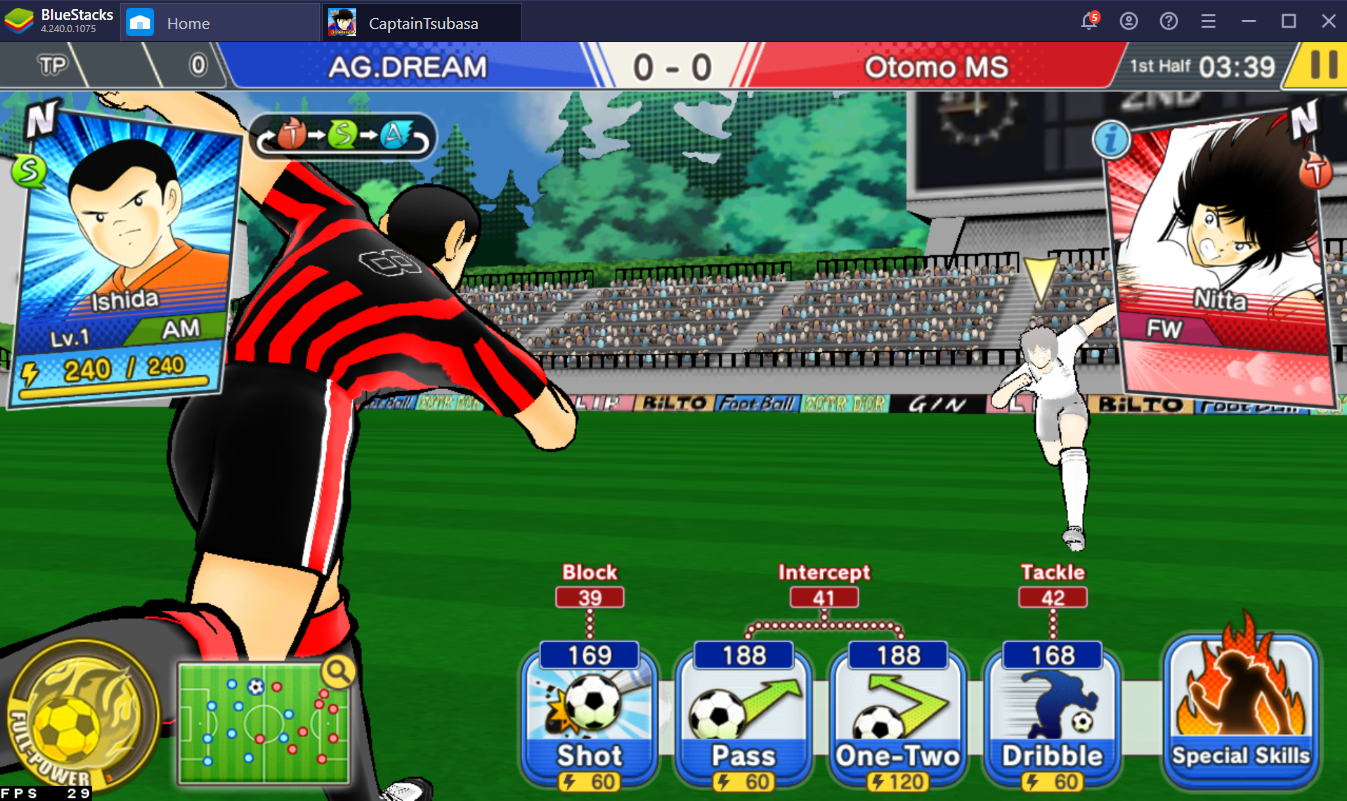 Matchups are crucial moments of the game where you wisely pick which action a specific player should do to escape the situation (and have the advantage). Do you pass the ball to another teammate? Or perhaps, do you want to test your luck and shoot the ball towards to enemy's goal? These moments are thrilling and that is what adds to the fun factor.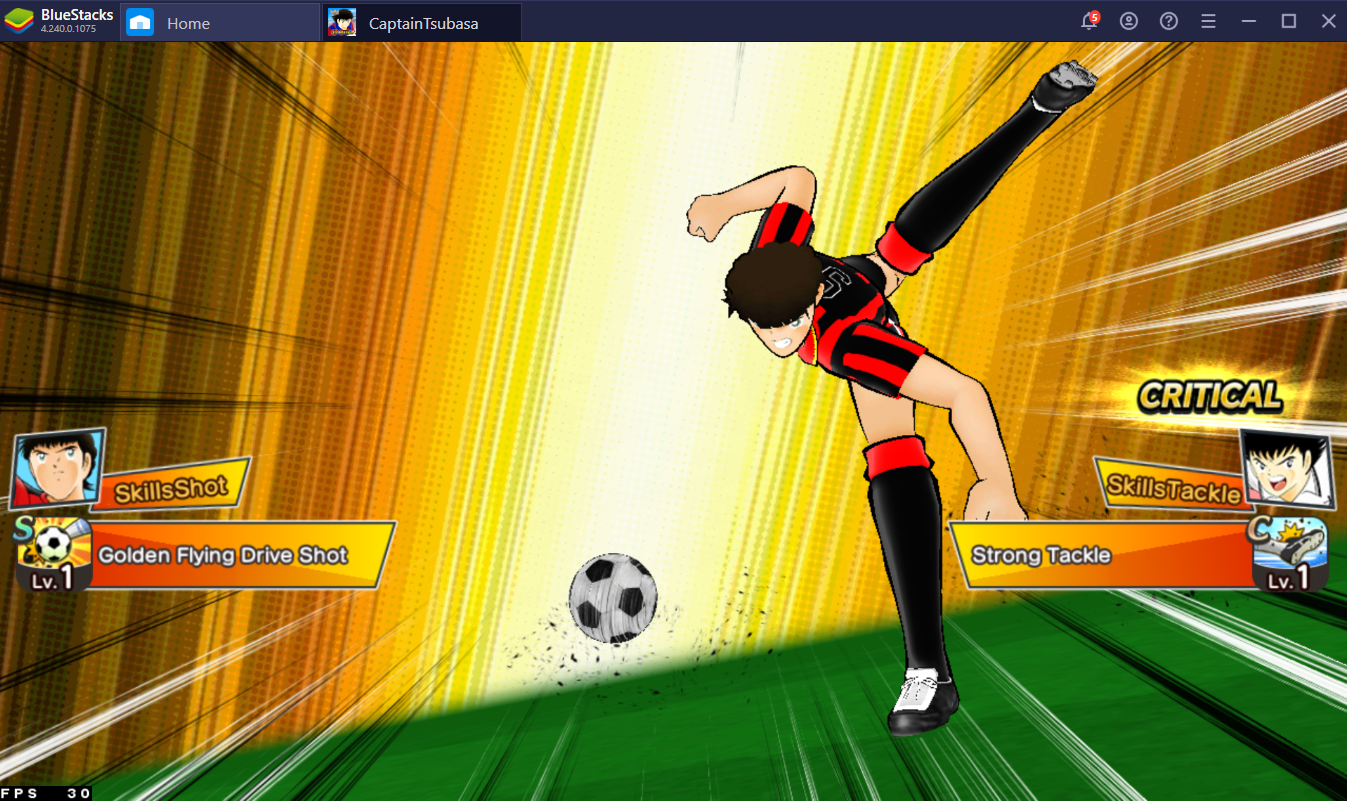 Make things even more thrilling by unleashing your player's Special Skill, which are extremely powerful (but stamina-draining) moves that can make or break a match. The Captain Tsubasa series was always known for its awesome football moves, and Special Skills are what perfectly reenact the awesomeness.
Choosing which actions to take in a match is a strategy in and of itself. You can record these strategies for future use with BlueStacks' Macros , which allows you to record a sequence of actions and bind that to a single key.
Compete With Other Players in Online Mode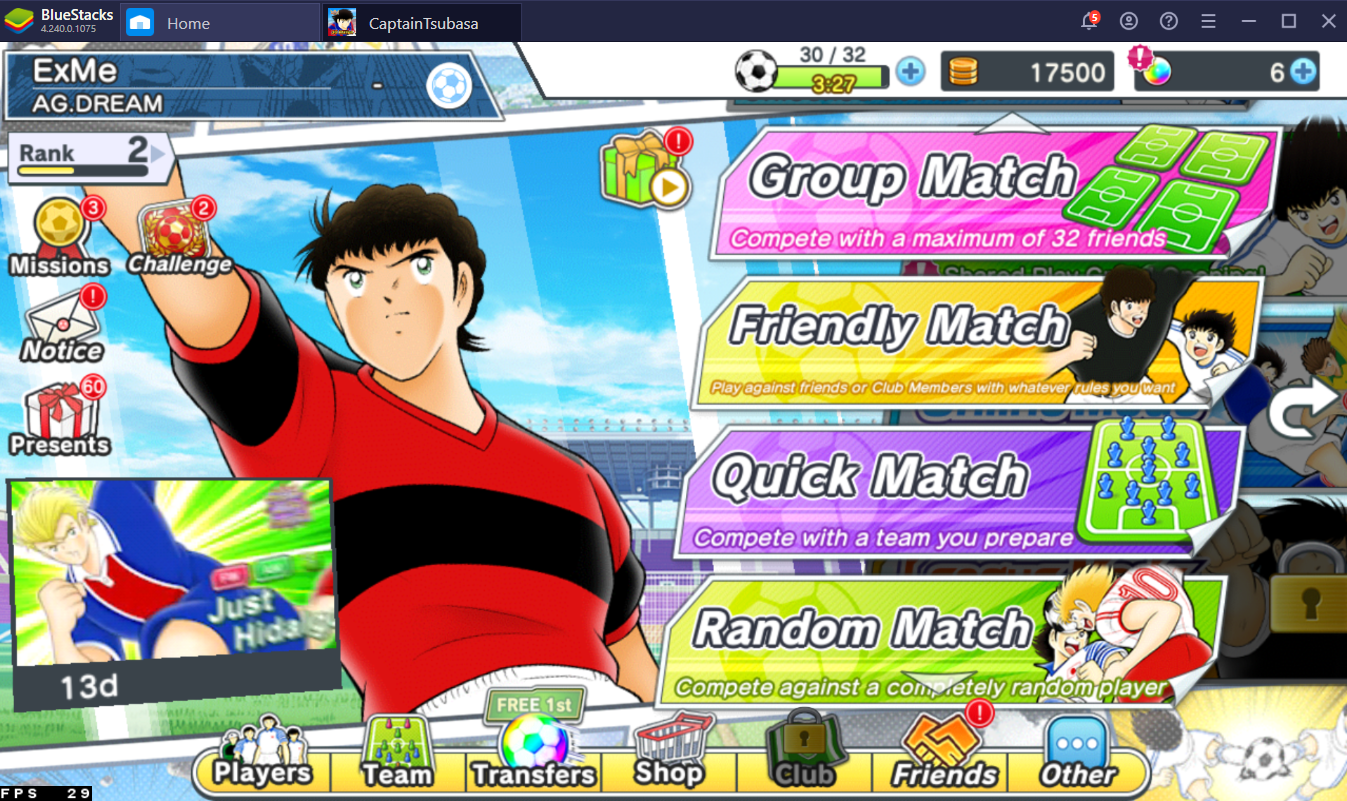 Test your team's strength even further by participating in the game's Online Mode, where you can fight against the teams made by other players from all around the world. There are four modes you can try out:
Random Match – compete with another player's team that is randomly matched with you

Quick Match – play a match with a pre-made team

Friendly Match – fight your in-game friends' teams or become a spectator of a match

Group Match – join in a group and participate in matches within said group
Take the competition to the next level by joining the League Mode. This is where serious competition happens as teams from all around the world are segregated into classes and fight for the highest rank in the league.
Build your Dream Team with BlueStacks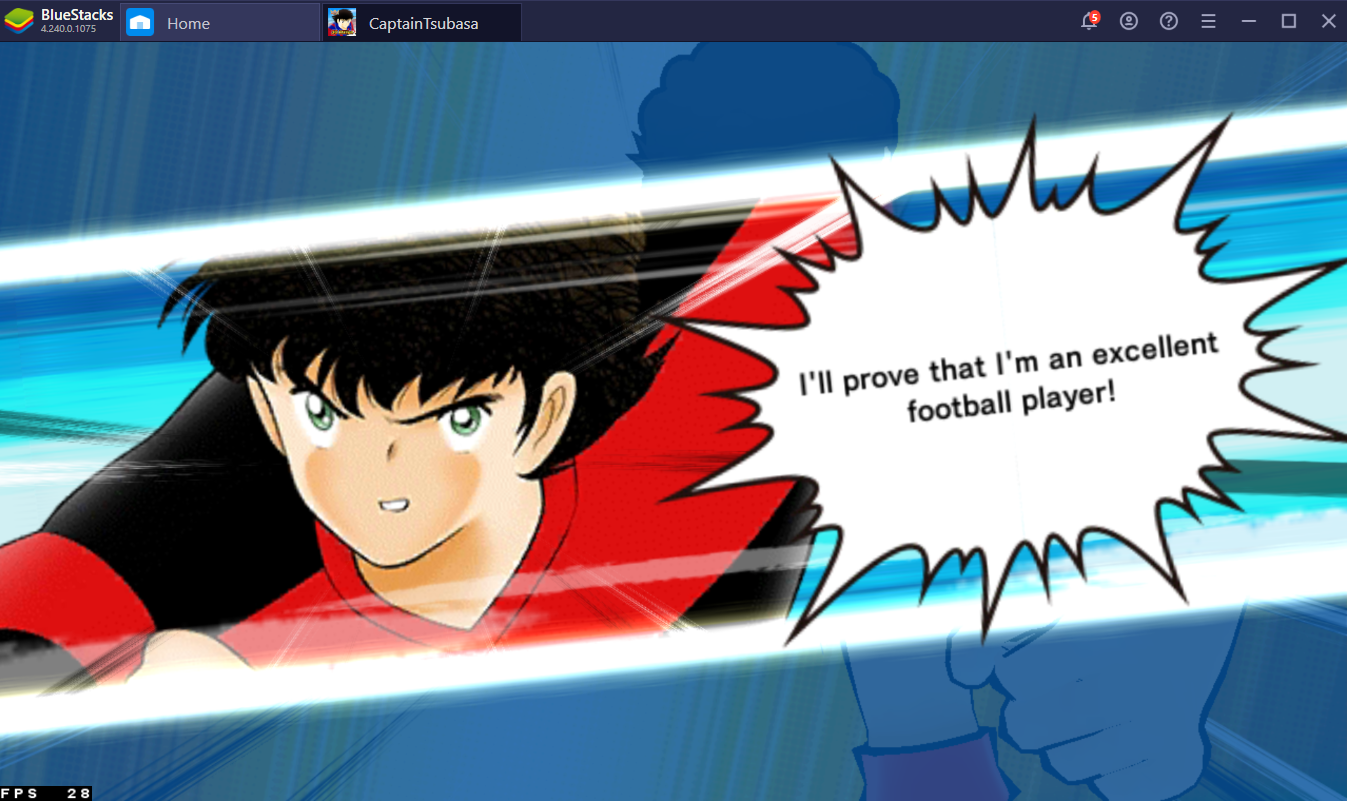 Captain Tsubasa: Dream Team is an exciting and intense football game that lets you experience the electrifying world of the Captain Tsubasa series. Build your own team now with unique characters and take advantage of BlueStacks' features to win matches.
Who's your favorite Captain Tsubasa character? Let us know in the comments below.