Game Guides
Chimeraland – A Guide to House Building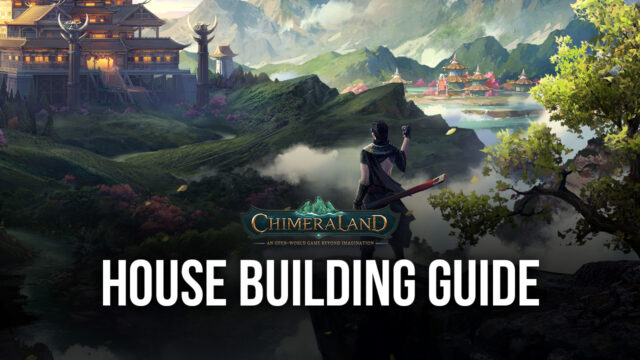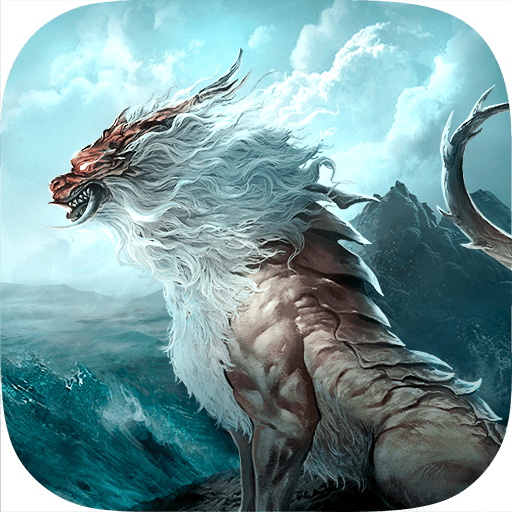 One of the most interesting mobile RPG features that you will have your hands on when you play Chimeraland is the house building feature. The game gives you not only the liberty to build on almost any part of the map but also a myriad of assets to play around with to perfectly build your home according to your desire.
In this guide, we'll show you how the house building mechanics in Chimeraland works in order to make your first experience of building your own house much easier. We'll also be discussing the various objects and structures that you can craft for your home and how to unlock them.
The Spirit Orb and Home Level
The very foundation of your home in Chimeraland is the Spirit Orb. The Spirit Orb is a mythical object that allows you to craft important items in the game such as the various home devices that you can place in your home. In other words, the Spirit Orb allows you to do "Home Tech Research". But more importantly, the Spirit Orb determines the borders of your home area.
The Spirit Orb can be obtained by opening the function wheel and clicking on Fuse > Devices > Spirit Base. You will be made to do this during the game's very first main quests.
You can place the Spirit Orb anywhere on the map given that the terrain allows you to freely build your house. You cannot place the Spirit Orb on areas with too many indestructible obstructions such as large rocks.
Building and Demolishing
Upon placing the Spirit Orb, a home area will be generated. When you are inside this home area, you can enter build mode by clicking on the "Build" button which should appear once you enter it.
The list of buildable structures can be seen on the bottom of the screen and it is separated into several categories. There is a category for Base, Wall, Railing, Pavillion (roof), and other categories that can eventually be unlocked as you upgrade your Home Level. Each category has several more categories for part types. For instance, the Base category is where you can find bases where your walls will stand. Under this category, there are more categories that allow you to select the material and height of the base, the flooring, as well as columns for decoration.
When placing structures for your house, you must strictly follow the borders of your home area. The game will not allow you to build a base beyond your home area. Remember that a base must be built first before anything else.
Upon building the base, you can now build walls, windows, furniture, roofing, and all other structures. Note that you can rotate these structures or objects. When placing furniture, make sure that there is enough space for you to still pass through.
You can demolish the structures of your house by clicking on the "Demolition" button. Use the small white dot to select the structure that you want to take out and then click on "Remove". The materials that you used to build that structure will be brought back to you.
Home Devices
The Spirit Orb allows you to do "Home Tech Research", which ultimately means that you can create contraptions that give you special and useful features that can then be placed inside your house. Below are the various home devices and their functions:
Workbench – processes wood-related materials. It can convert raw resources into wood products which can then be converted into other products like boards and canes.

Loom – processes fiber-related materials. It can convert fiber into cloth and beast hide into leather.

Forge – processes stone-related materials. It can convert stone into crystal and ores (i.e., copper) mined from Chimeraland can also be processed into usable materials.

Refiner – refines your character's weapons and equipment. You can place at most five weapons or equipment pieces in the Refiner to convert them into one weapon, equipment piece, or design plan that is either of the same grade as the five weapons deposited or one grade higher.

Dressing Table – allows you to apply make-up to your character

Stove – cooks food. Specific combinations of ingredients result in specific dishes.

Smelter – converts unused items into usable resources such as Refiner materials, Cowries, and the like.

Spirit Gatherer – collects EXP for you even while you are offline. The amount of EXP depends on the Home Level

Celestial Globe – used for features such as Home Protection, Pyrothon, and 12v12 PVP events

Coin Maker – generates basic currencies
The Workbench, Loom, and Forge can be upgraded three times, increasing its level for each upgrade. The three levels are basic, mid-grade, and advanced.
Home Management
You can do maintenance for your home through the Home Management page. This can be accessed by opening the main menu (click the square icon on the top right of the screen) and clicking the "Home" button.
Through the Home Management page, you can upgrade your Home Level and this is very important as it allows you unlock new structures to build and place for your house. Upgrading your house not only gives you more structures but it also increases your home area. A certain number of items are required to upgrade your Home Level but these items can be easily tracked using the Resource Finder.
Another interesting feature of Home Management is that you can click on "Get Home" to relocate your house elsewhere. You will need to rebuild your house but rest assured, all the materials that you used will be reimbursed to you.
Your house's structures will degrade from time to time, and they will eventually need repair. You can repair your house by clicking on "Maintenance" to bring up the repair menu. Through the repair menu, you can spend logs to mend certain structures. You can also see the current durability of your house through this menu.