Game Guides
How to Install and Use Clubhouse on PC With BlueStacks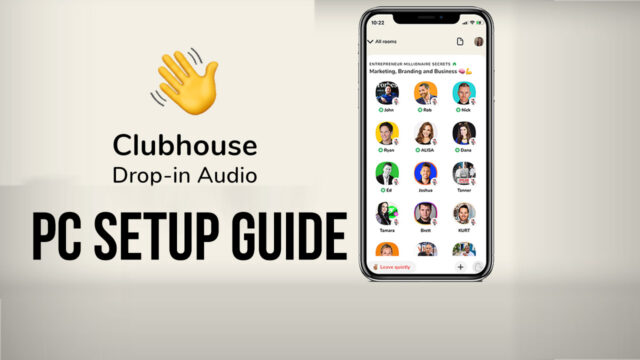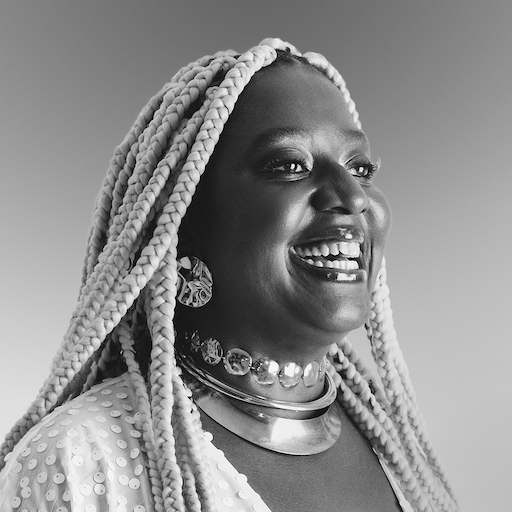 Social networks have come a long way since the early days of Myspace and tumblr, and the initial growing pains of Facebook, Twitter and other platforms. Nowadays, we have a wide variety of social networks, some that appeal to a certain number of niches, while others are more generalized and offer something to everyone. However, there are also some innovative social media platforms that give the users unique methods to convey their messages and interact with other people within and outside their circles.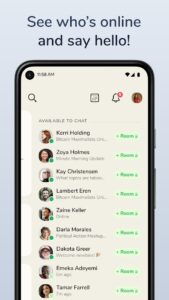 Clubhouse is among some of these more interesting social networks, which is based upon, among other things, audio clips for users to convey their messages. The platform is self-titled as "the social audio app", since it provides a space where everyone can drop in and out voice conversations using mostly audio clips; similar to having a conversation with a wide group, but instead of texting, it's mostly through voice recordings. This makes for interesting dynamics where people can have organic conversations as if they were in the same house—or clubhouse, as you will.
This platform is currently in beta testing as the developers are ironing out kinks, as well as getting the word out so people can join up. And even though it released just a short while ago, it already has over 5 million downloads, with people that want to collaborate, converse, meet new friends, or simply just chill out in lobbies and private rooms with other folks.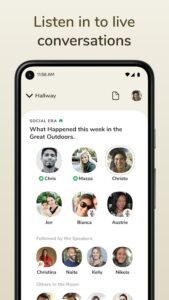 However, the only drawback of the Clubhouse app is that, in contrast with some of the most popular social networks, this one is only available on mobile, which means that you either need to download it on your phone, or miss out entirely. And while this may not be a dealbreaker to those who enjoy sharing and interacting through their mobile devices, it might be a bit bothersome to the users who enjoy browsing on their PC.
How to Use the Clubhouse App on PC
Luckily, if you're among the latter group, BlueStacks brings you the solution by allowing you to use Clubhouse on PC, with only a few easy steps:
Download and Install BlueStacks

on your PC.

Complete Google Sign-in to access the Play Store, or do it later.

Look for the Clubhouse app using the search bar on the top-right corner.

Click to install Clubhouse from the search results.

Complete Google Sign-in (if you skipped step 2) to install Clubhouse.

Click the Clubhouse icon on the home screen to run the app.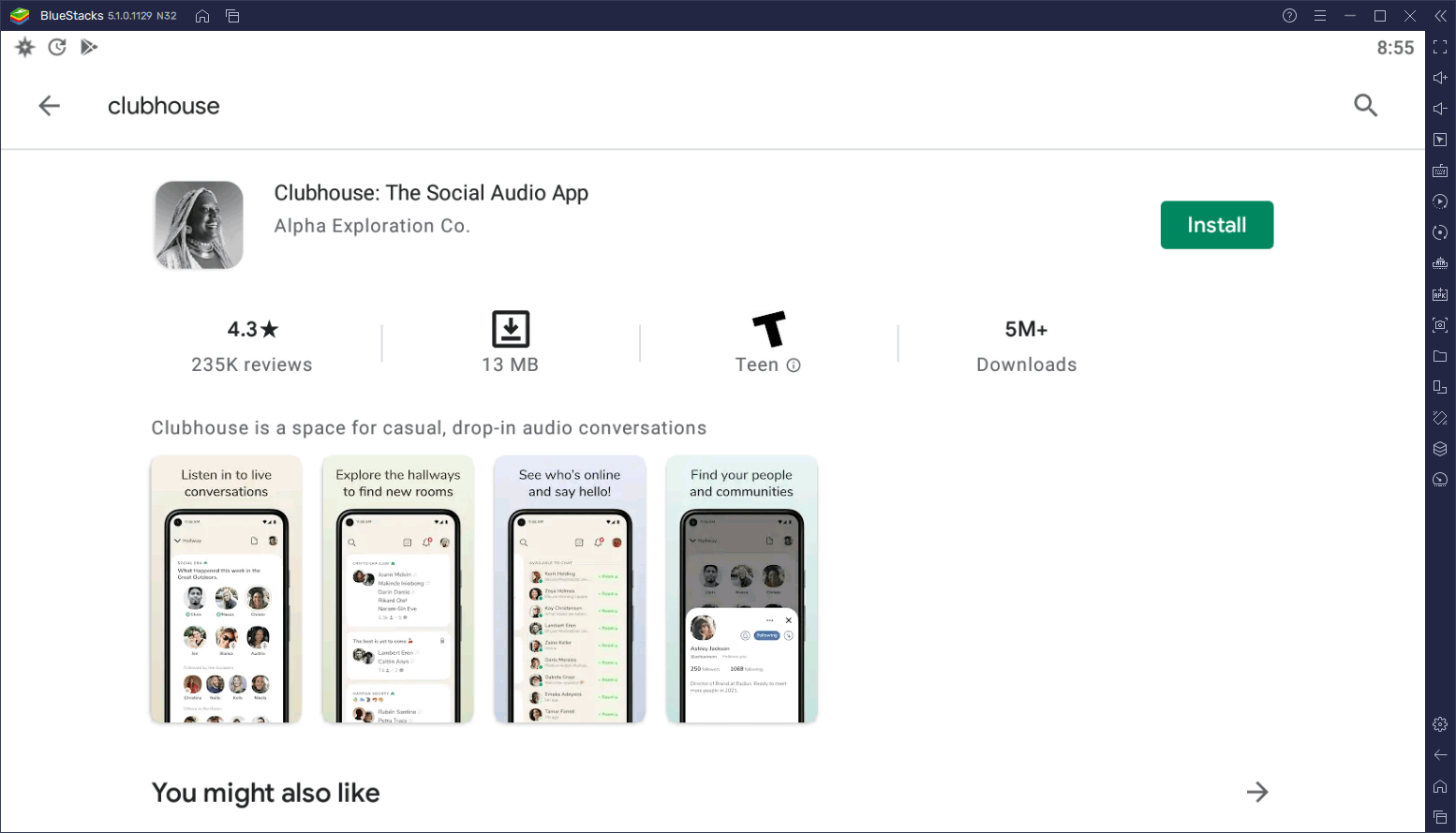 After just a few short minutes of installation, you'll be using Clubhouse on PC and sharing with all your friends on a large screen, and with the comfort of being able to browse with your mouse, and record your clips using your computer mic.
Clubhouse is a fun new way to interact with other people through the internet, and while it's comfortable to use on your phone, there's no reason why you shouldn't want to use it on your PC if you're relaxing at home. With BlueStacks, this is not only possible, but is achieved easily and with a few clicks.