Game Guides
Cooking Diary Tips and Tricks for Becoming the Best Chef in the Business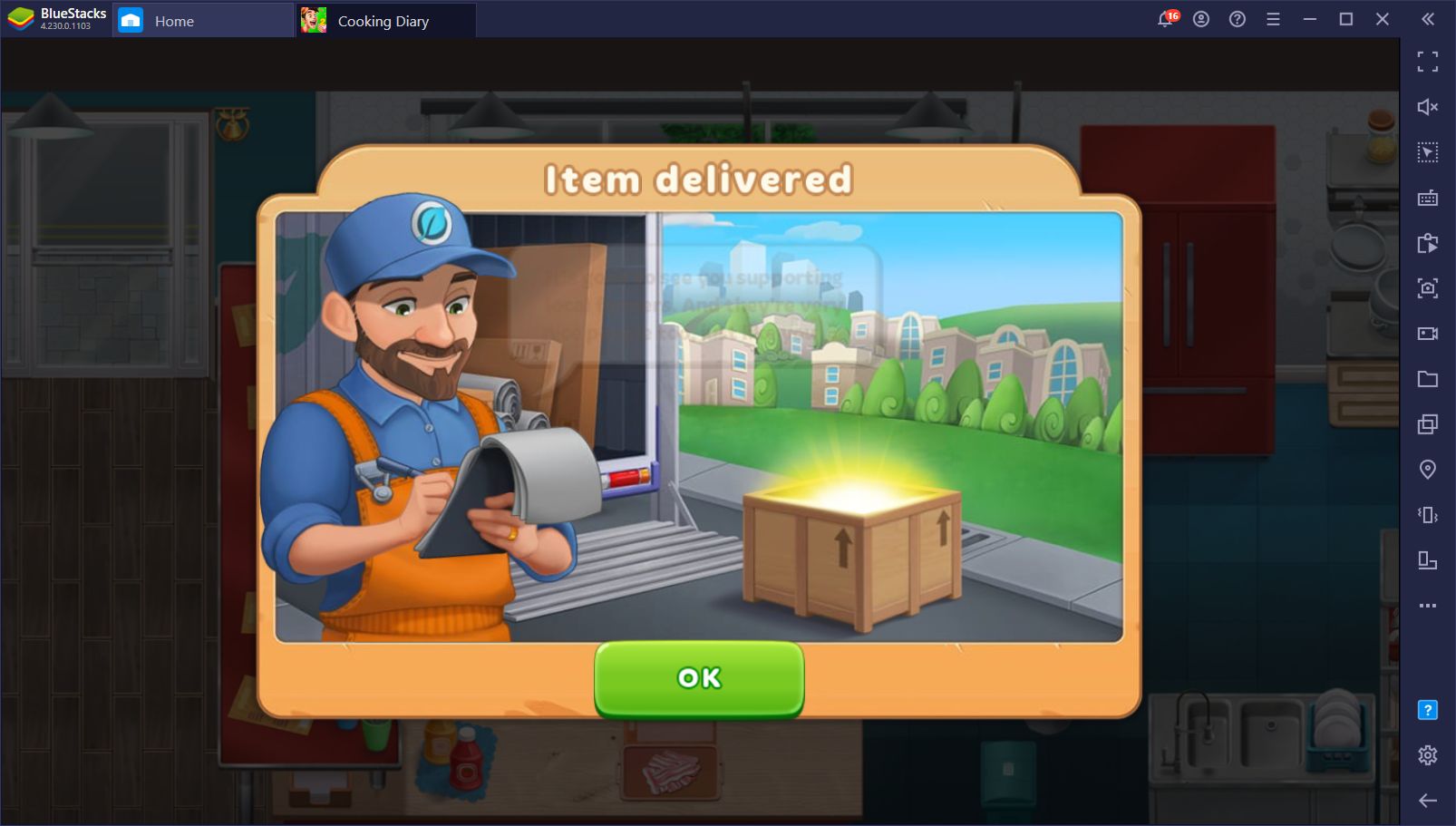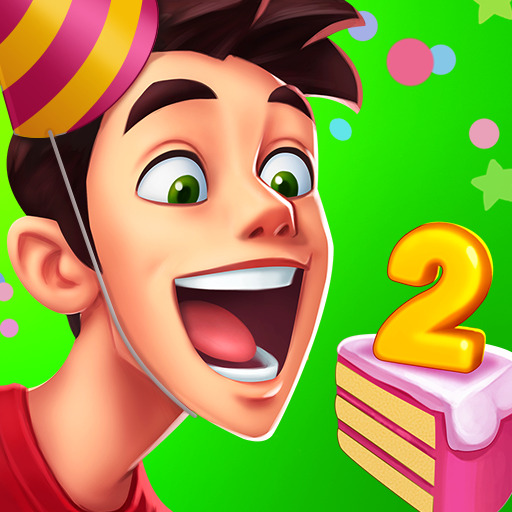 The new Cooking Diary game just released, throwing players into the role of a budding restaurant owner looking to become the best chef in the world while also turning their diner into a successful chain. This game features an endearing story where you explore the character's relationship with their retiring grandfather, who's the former owner of the restaurant and the one who explains how to manage the business and keep customers happy.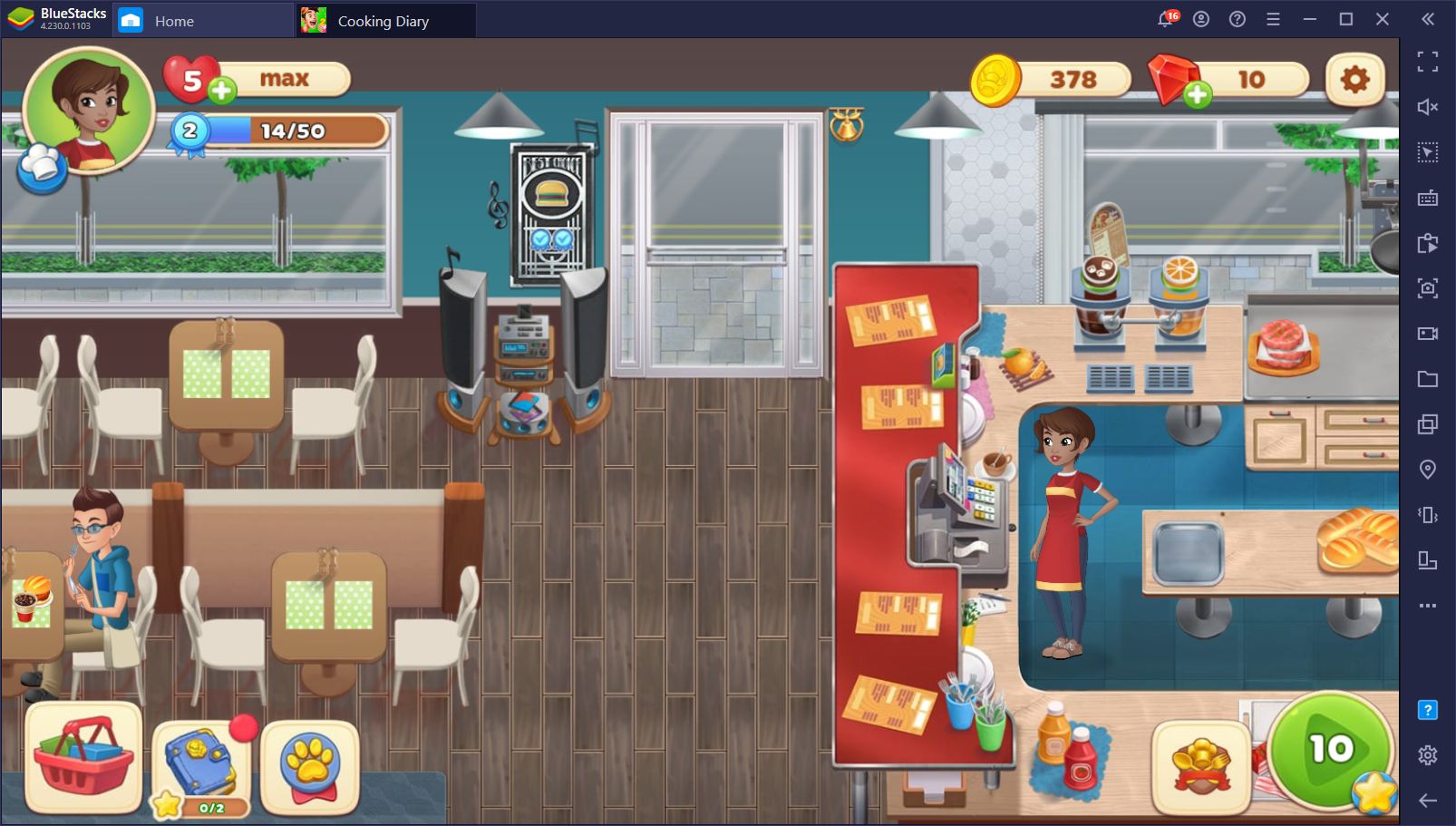 Now, when it comes to actually serving customers, things can get quite hectic. In every stage, orders will slowly pile up as you try to keep up with the demands of your clients. If you're not prepared, you might get overwhelmed, making your customers stomp off if you don't tend to them quick enough.
Being a restaurant owner in this game is tough, which is precisely why we wanted to write this guide. In the following paragraphs, you'll find several useful Cooking Diary tips and tricks. If you want to be the best cook, then keep the following in mind:
Upgrade Your Appliances to Speed Up Your Cooking
As you complete stages in the game, you'll earn coins that you can use for various purposes, the most important of which being purchasing upgrades for your kitchen. The exact number of coins you'll get depends on several factors, including the quality of your service, which is why you always want to try your best.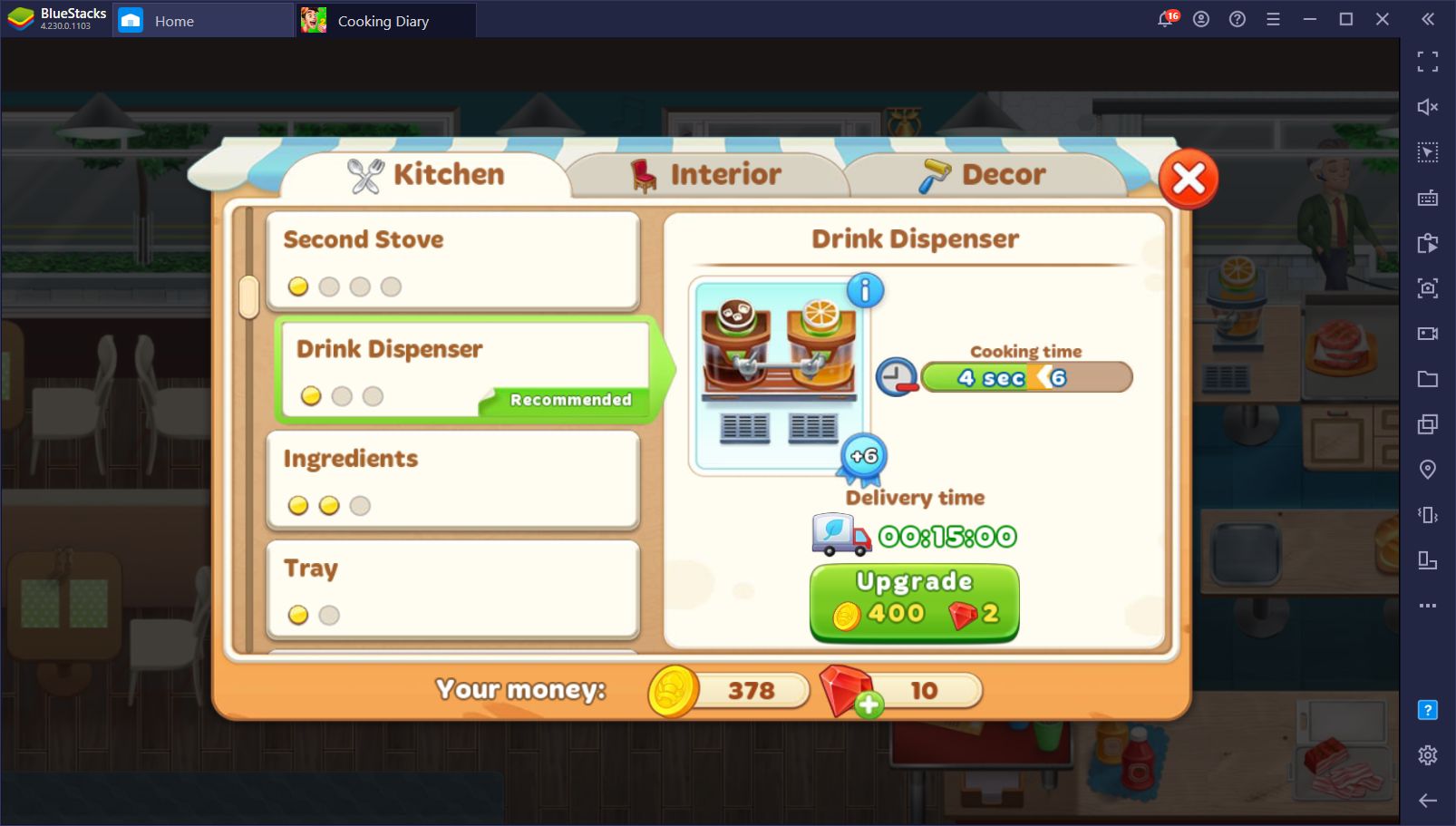 Nevertheless, one of the best investments you can make in this game is upgrading your appliances like the stoves and drink dispensers, which will decrease their cooking time considerably, allowing you to finish orders faster and make your clients happier with your service. While cooking faster won't necessarily make you more money per order, you will definitely gain popularity by keeping your customers satisfied.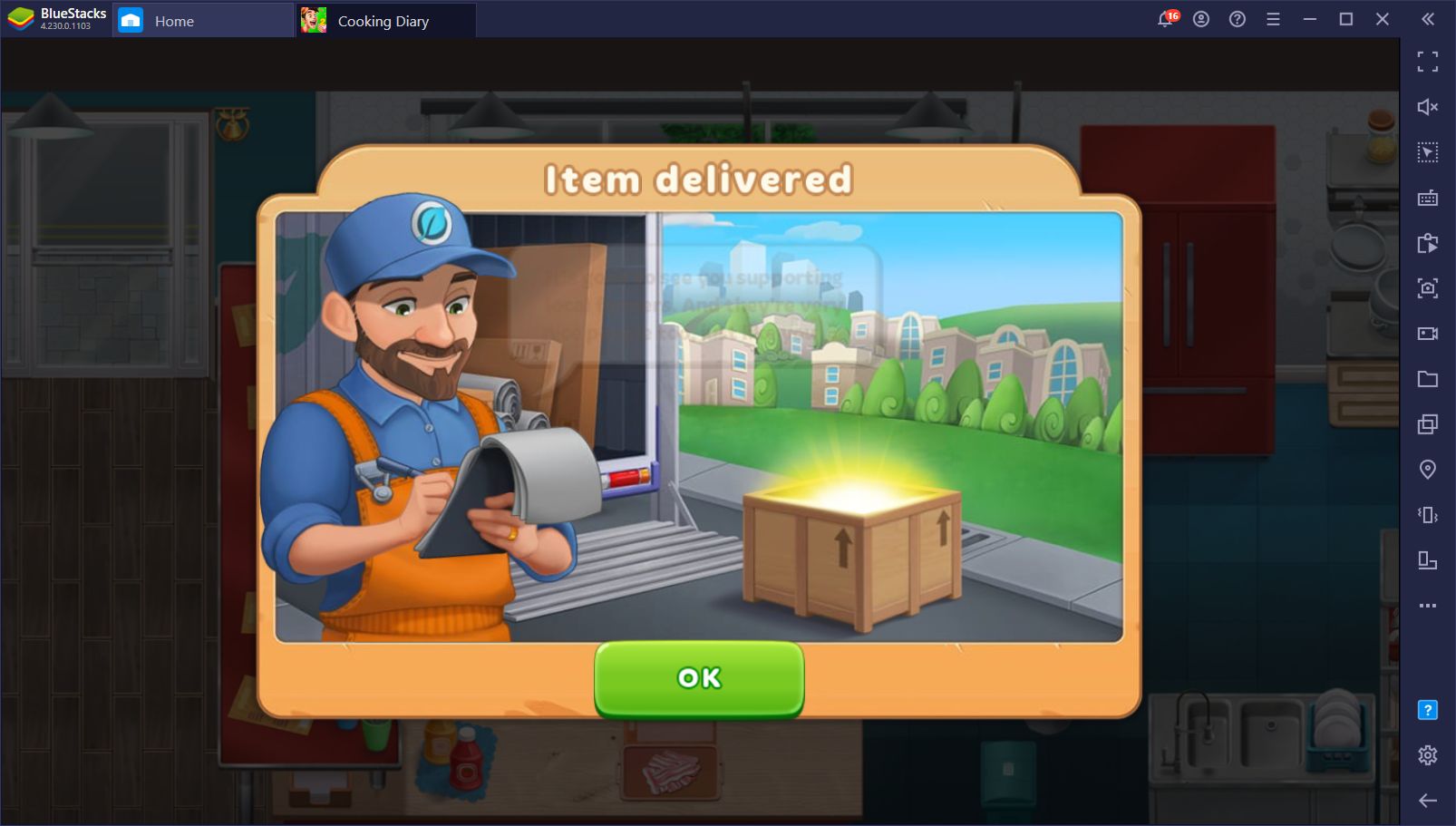 Upgrade Your Ingredients to Increase Your Profits
Another good way to invest your coins is by unlocking better ingredients. While upgrading your appliances makes you cook and prepare dishes faster, using better ingredients will actually make you earn more money per order. This is one type of upgrade that pays for itself in the sense that the extra coins will make up for the investment in just a few stages.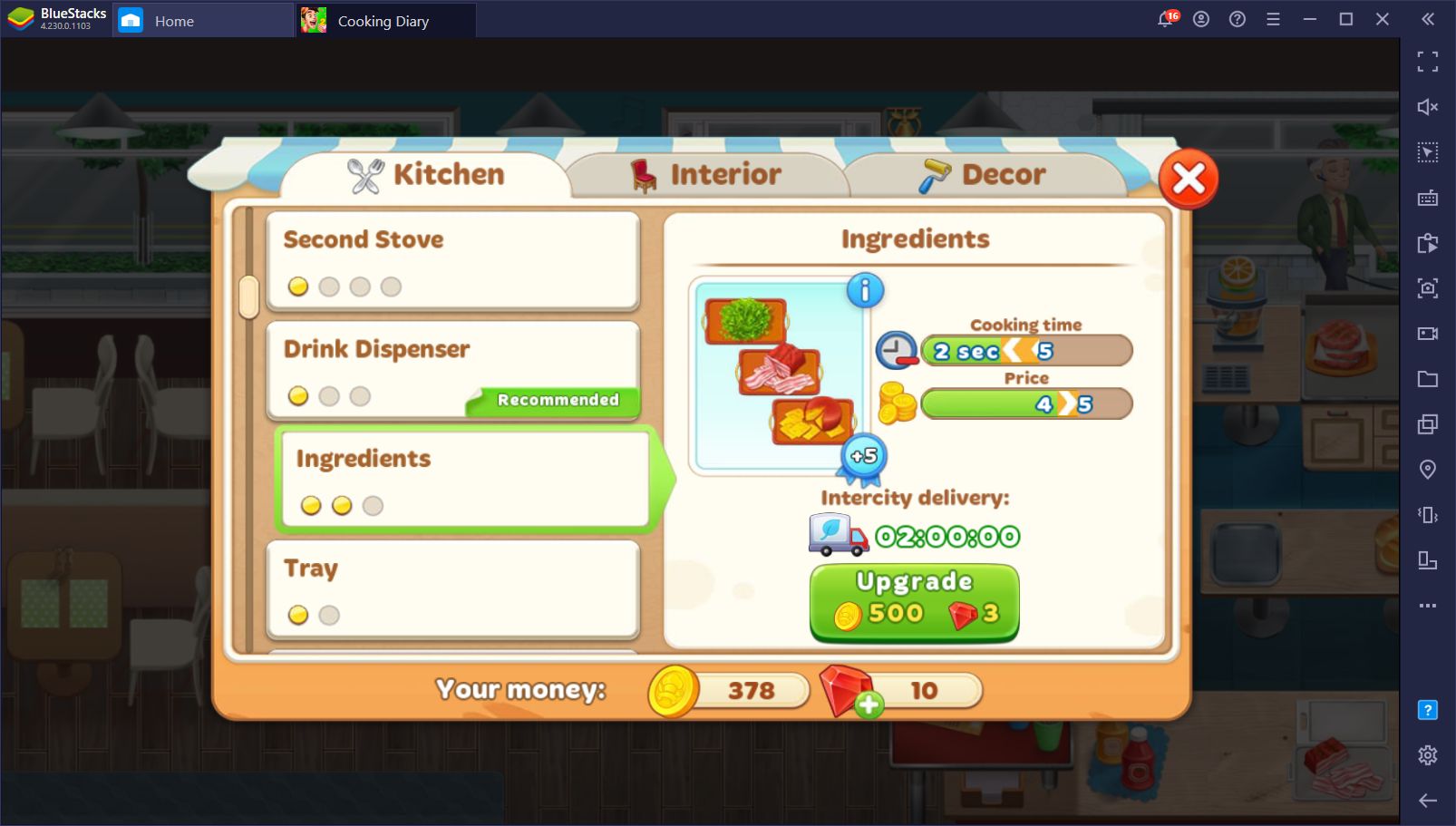 In Cooking Diary, you need to spend money to make money!
Always Have a Few Burgers and Drinks on Standby
After completing the first few levels, you might think that this game is quite easy. However, once you get a bit further in, you'll see that the orders start flooding in in droves, making it much more difficult to keep up, especially if you haven't upgraded your stoves or drink dispensers.
For this reason, try to always keep a few burgers on standby ready for delivery. You can do this by cooking a patty, sticking it in a bun, and then setting it down on your tray. That way, if a customer orders a burger, you'll already have it on hand. Once you unlock your assistant, you can also keep a burger with him at all times in case a customer asks for a burger with an extra ingredient.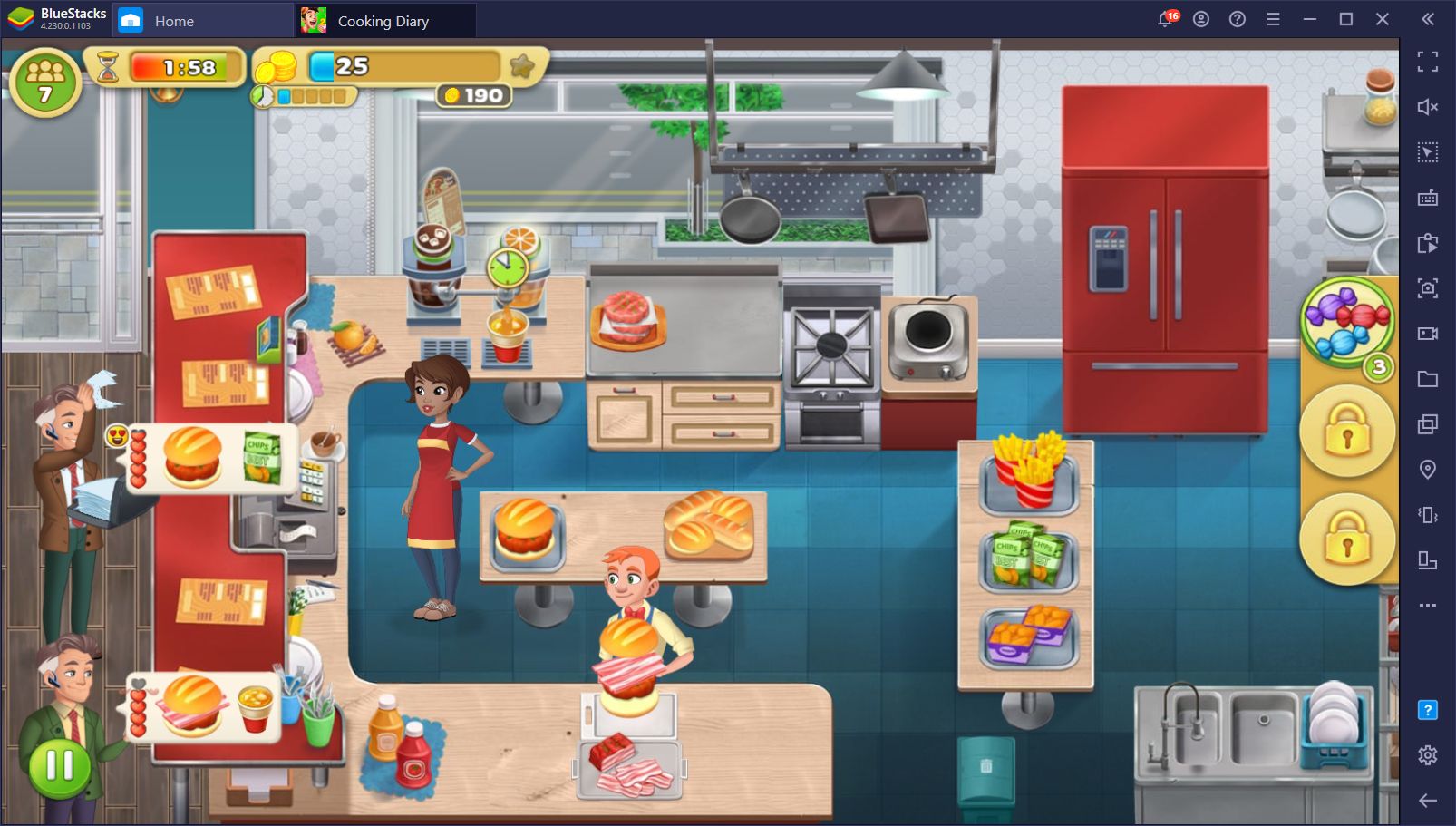 However, when it comes to making extra burgers to have on standby, be careful not to let them burn by leaving them on the stove for too long!
Prioritize Single or One-Step Orders to Get Extra Smiles
The customers in this game often value quick service and they reward you with smiles after you deliver. A good way to score some extra smiles is by carefully examining the pending orders and prioritizing the ones with simple, one-step ingredients. In this sense, if you have customer A asking for a burger and a drink, and customer B asking for chips, nuggets, and fries, you can serve the latter first while the former's burger is cooking on the stove.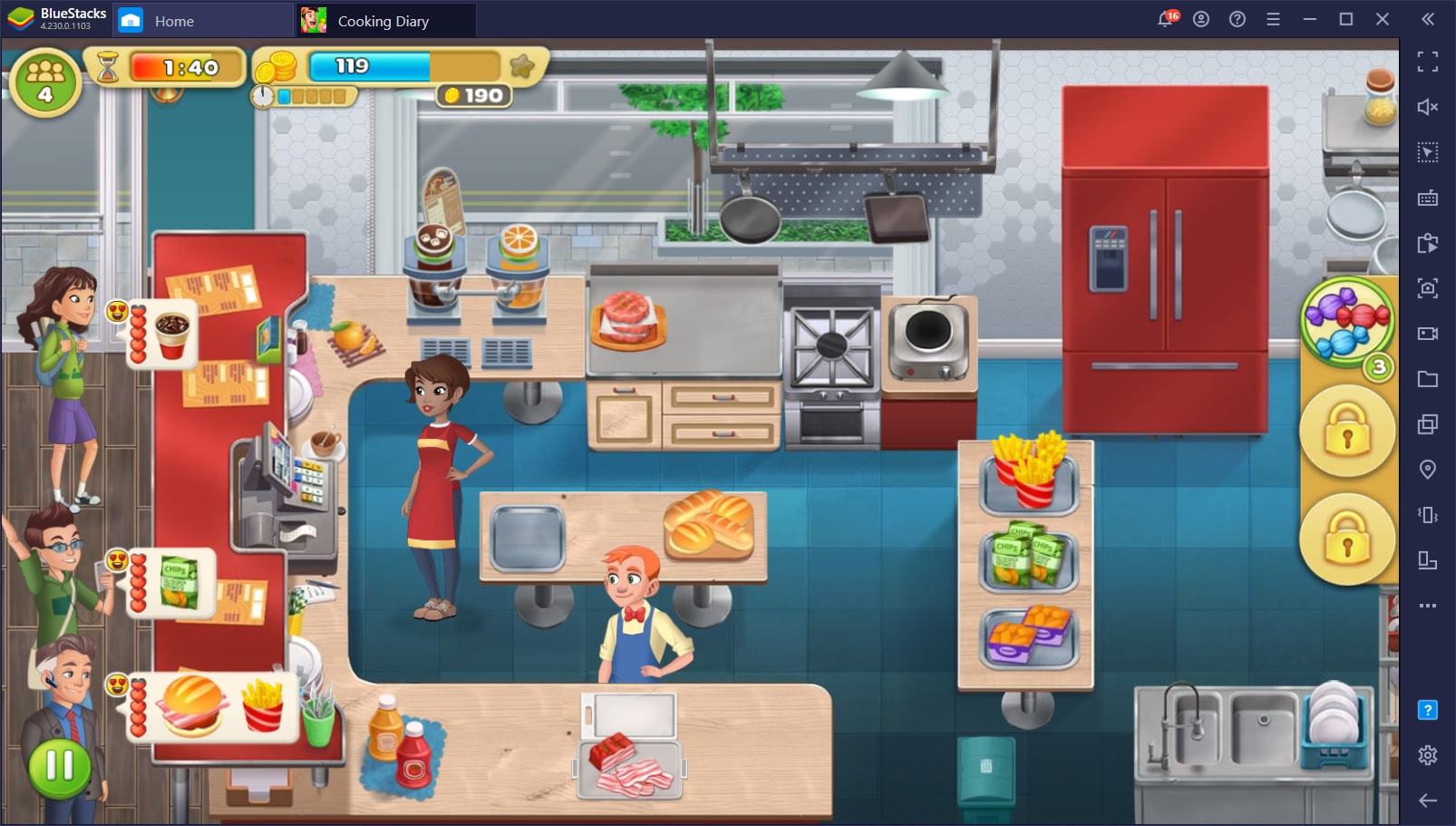 It wouldn't make much sense to wait for a client's burger to finish cooking while you have several others waiting for their simple requests, so try to prioritize effectively in order to give the best service and score the most smiles on every stage.
Complete Achievements to Earn Rubies
Aside from coins, another important resource in this game is Rubies, which is the premium currency required for many different upgrades. However, the only real way to get lots of these is by spending real money, which is a bit of a shame since you'll need increasing amounts of it just to keep your kitchen in top shape.
As a free player, however, one good way to score extra Rubies is by completing the challenges in the Achievements section. Each of these that you manage to complete will score you a few Rubies, which will come in handy for purchasing several upgrades when you're first getting started. Make sure to visit this menu often to claim Rubies for the tasks you've completed, as well as to check which challenges are pending.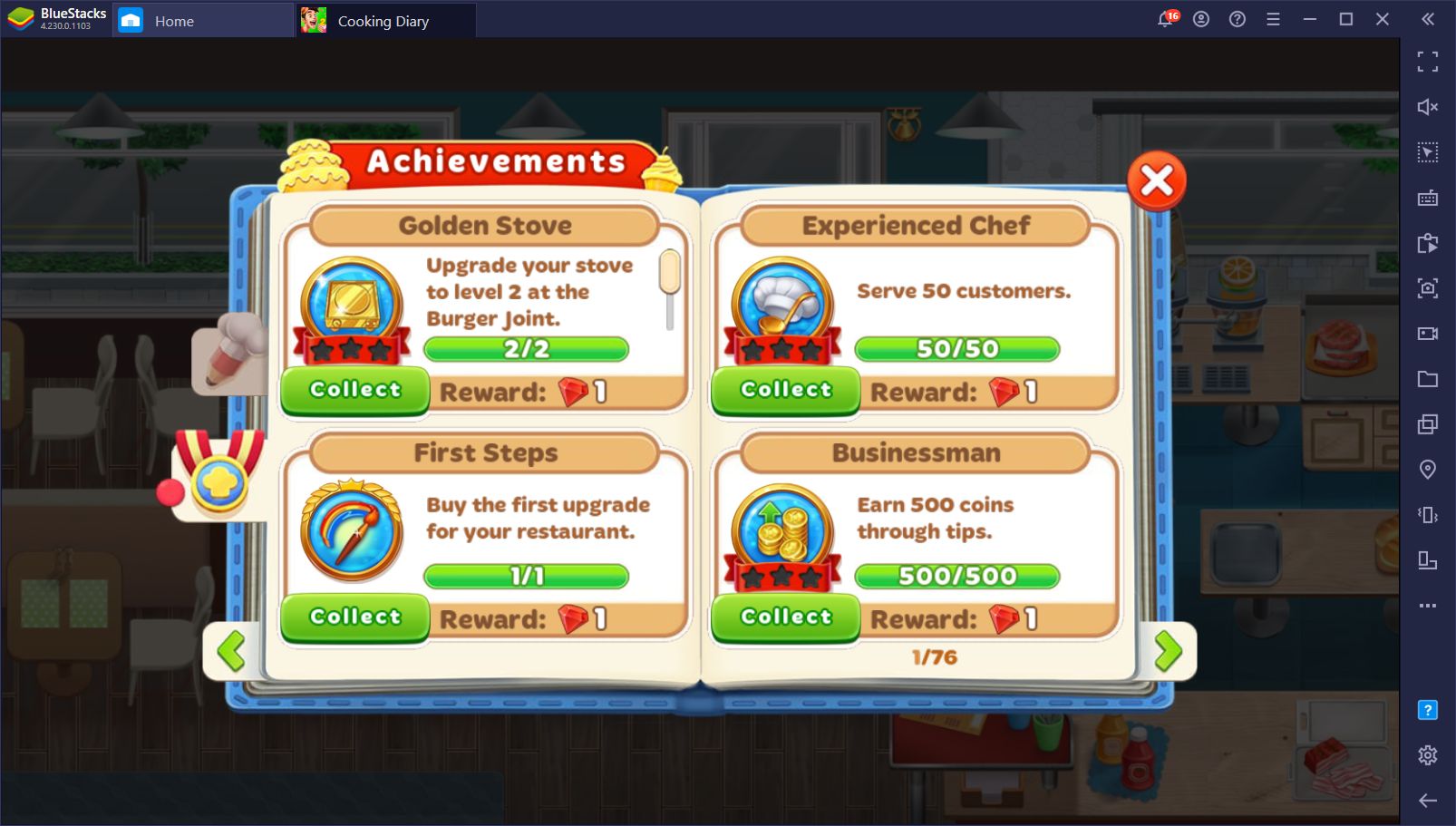 Create a Control Scheme to Streamline Your Service
This is an exclusive perk to those playing Cooking Diary on PC with BlueStacks, which consists of simplifying your cooking by creating comfortable control schemes using your keyboard.
With our BlueStacks Keymapping Tool, you can create and customize all sorts of control schemes for any Android game, including this cooking title. In this sense, you can essentially use keyboard shortcuts to prepare and serve all your meals, forgoing the need to manually click back and forth throughout your kitchen just to prepare a simple burger.
This tool is particularly useful for single-step orders like fries, nuggets, and chips since you can just press a key on your keyboard and then click on the client to deliver their order in record time. And as you deliver faster, your clients will be happier and give you more smiles in return. Feel free to read our BlueStacks guide for Cooking Diary to learn how to set up this game on your PC.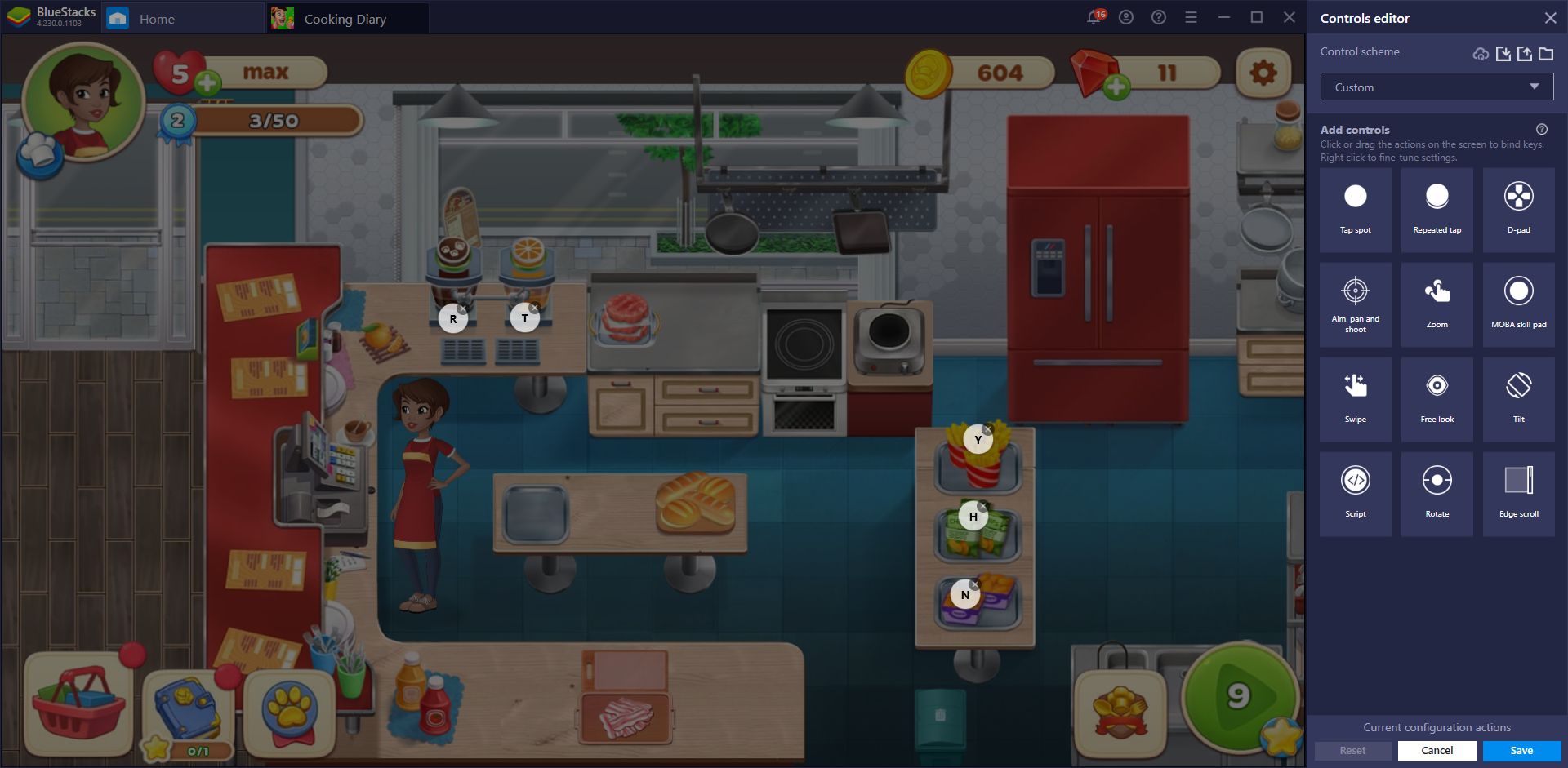 With these Cooking Diary tips and tricks, you're now ready to get started in your journey to becoming the best chef in the world. Do you have any useful info or strategies you'd like to share? Drop us a comment in the section below if so!