Game Guides
Cooking Diary on PC – How to Install and Play This Mobile Diner Game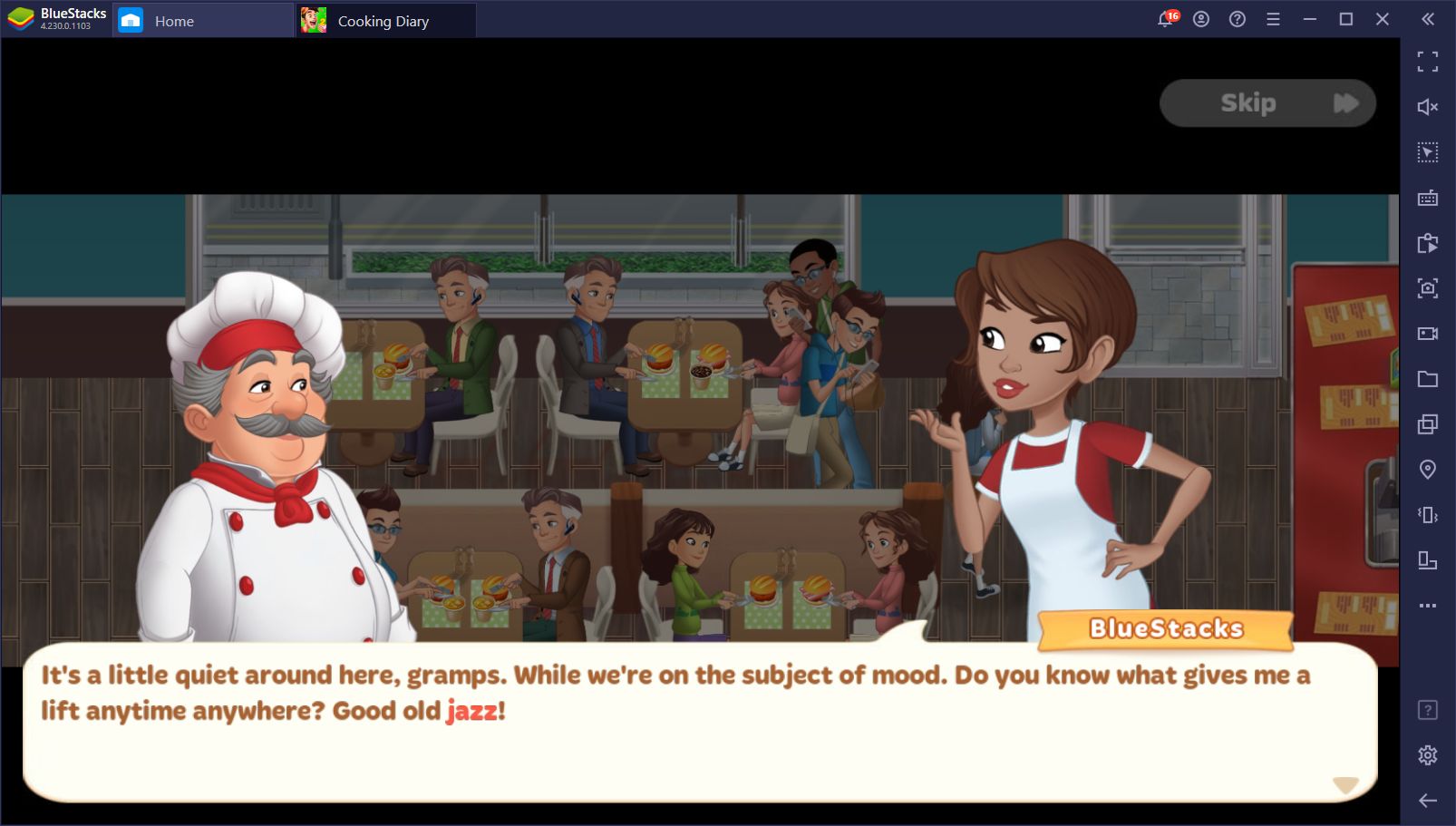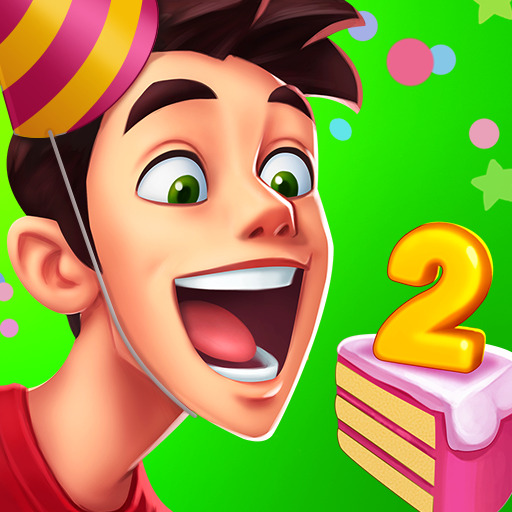 Yet another diner game has made its way onto the Play Store, this time in the form of Cooking Diary, a title where play the role of a young aspiring cook who inherits a restaurant from their grandfather and makes it their life mission to live up to his legacy and turn it into a highly-successful diner chain. Meanwhile, they must also hone their skills as chefs and slowly grow their reputation to become not only a successful business owner, but also the most renowned cook in the world!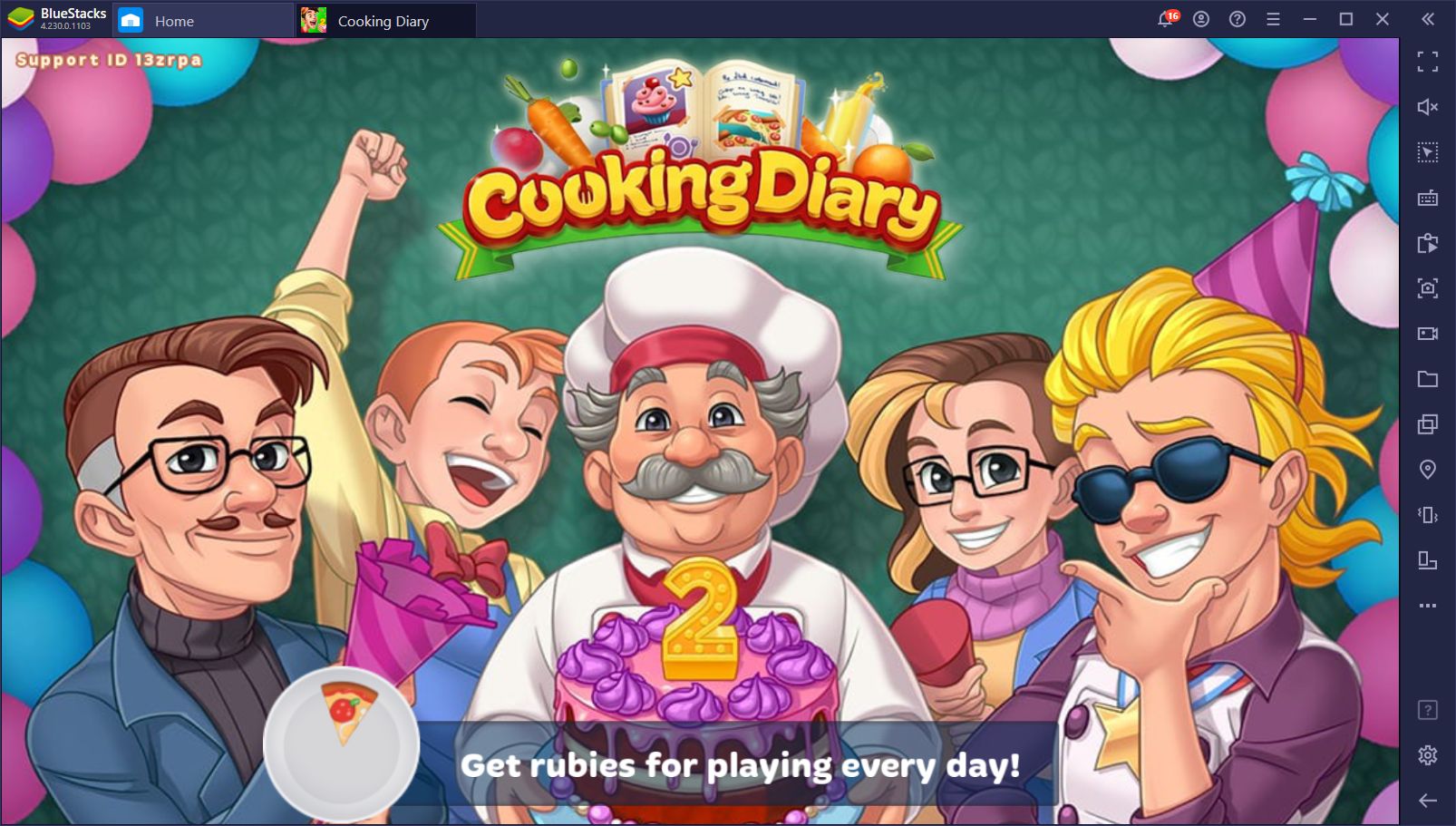 Of course, this is much easier said than done since there are lots of obstacles to overcome, starting with the current state of the diner. Now, we don't know what Gramps did to become so famous, but his diner is actually quite bad: The cooking utensils are old, there is no staff, no ingredient diversity, and your facilities are as basic as they can be. What exactly was Gramps doing here? Oh well; it doesn't matter. After all, it's your job to whip the place into shape, create an awesome diner, and make a name for yourself.
However, before you begin your journey in Cooking Diary, you need to make sure you have the right tools for the job. And when we say "right tools," we mean that you should be playing on the best platform for mobile gaming, BlueStacks.
Installing Cooking Diary on PC With BlueStacks
BlueStacks is an Android emulator that allows you to enjoy any mobile game on the comfort of your PC, trading in the portability of phones for superior hardware, performance, and stability. While you can't take your PC anywhere, like you can do with your phone, there's no reason NOT to enjoy the best graphics and performance that your PC can provide if you're chilling at home. This is exactly what BlueStacks allows you to do.
To install Cooking Diary on PC, please follow these simple steps.
Download the latest version of BlueStacks from our website. Run the installer and let it finish, after which the emulator will launch automatically.
On the BlueStacks home screen, search for Cooking Diary using the search bar.
Click on the game's picture in the search results to install it like you would any mobile game on your phone.
Once installed, launch the game by clicking on its new icon in the home screen.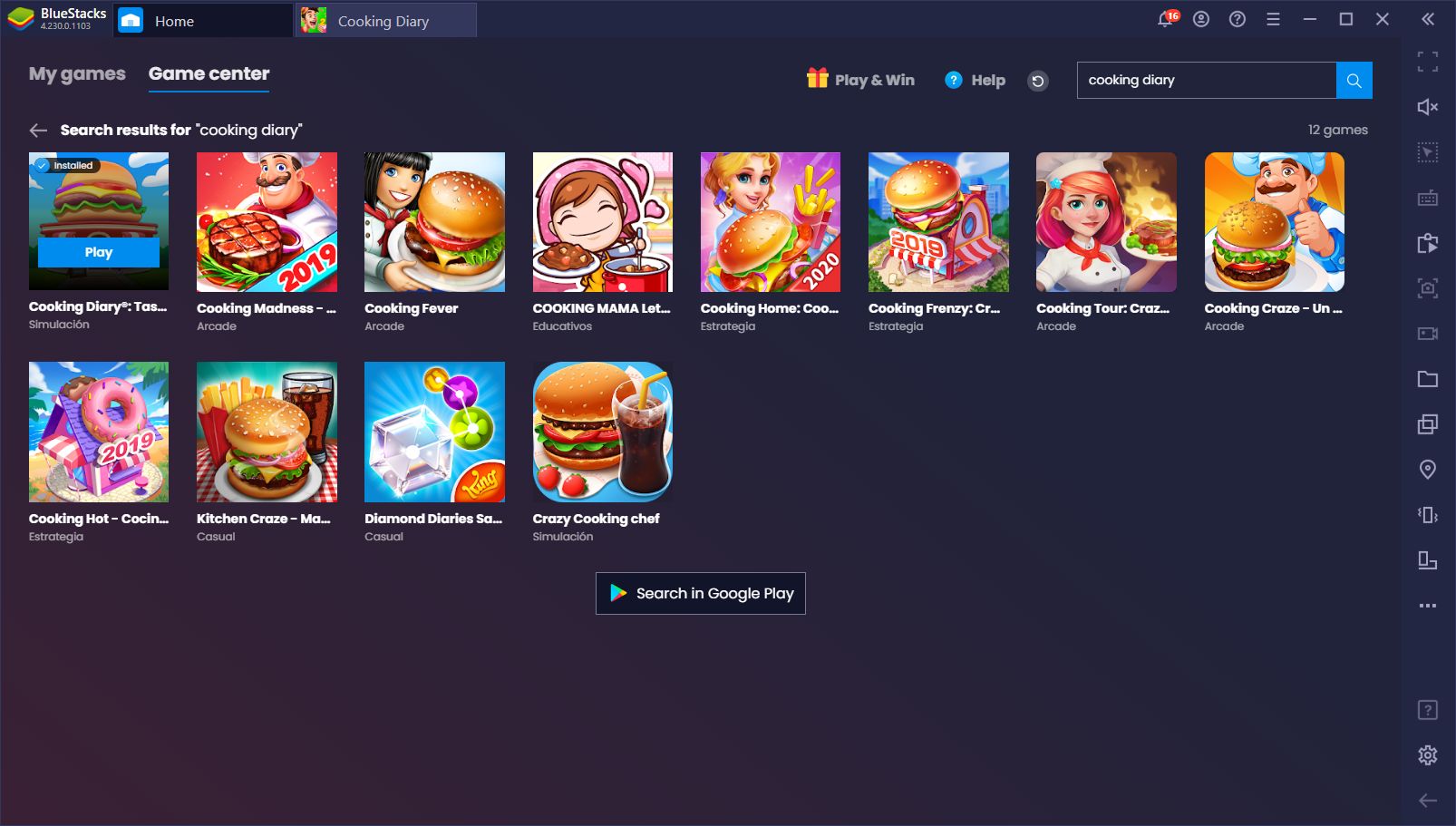 The process takes, depending on your connection speed, only a few minutes. Afterwards, you'll be cooking up a storm in your diner, filling up bellies and putting smiles on your clients' faces!
Advantages of Playing on BlueStacks
Now, Cooking Diary is not a very demanding game at all; its graphics are something akin to the early mobile games like Candy Crush, or the original Diner Dash. In this sense, you can probably run it pretty well on any mid-range phone with no performance issues.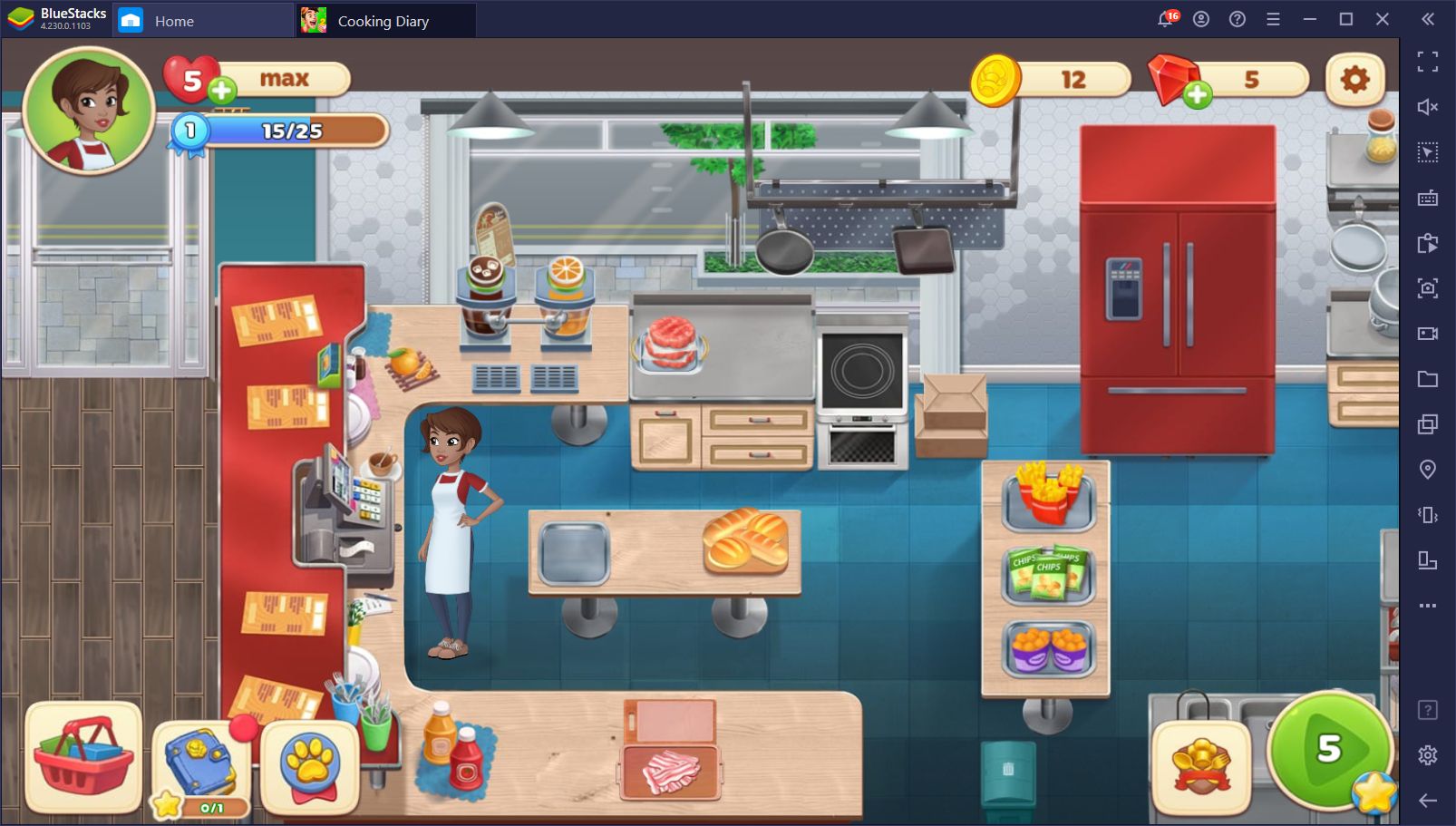 If you can play it on your phone, why would you want to ever sacrifice this comfort for playing it on PC? Well, there are two very important reasons:
Mobile Gaming on a Large Screen
For starters, you're not limited to your small phone screen. As a game that can get very busy when multiple food orders pile up, you'll need to click on many different elements to cook and assemble dishes and then serve them to the customers. With so many elements on screen, it'd be quite easy to misclick something and mess up a dish. By playing on a larger screen, and using your mouse instead of your fingers, you will enjoy much better precision when it comes to preparing dishes in Cooking Diary.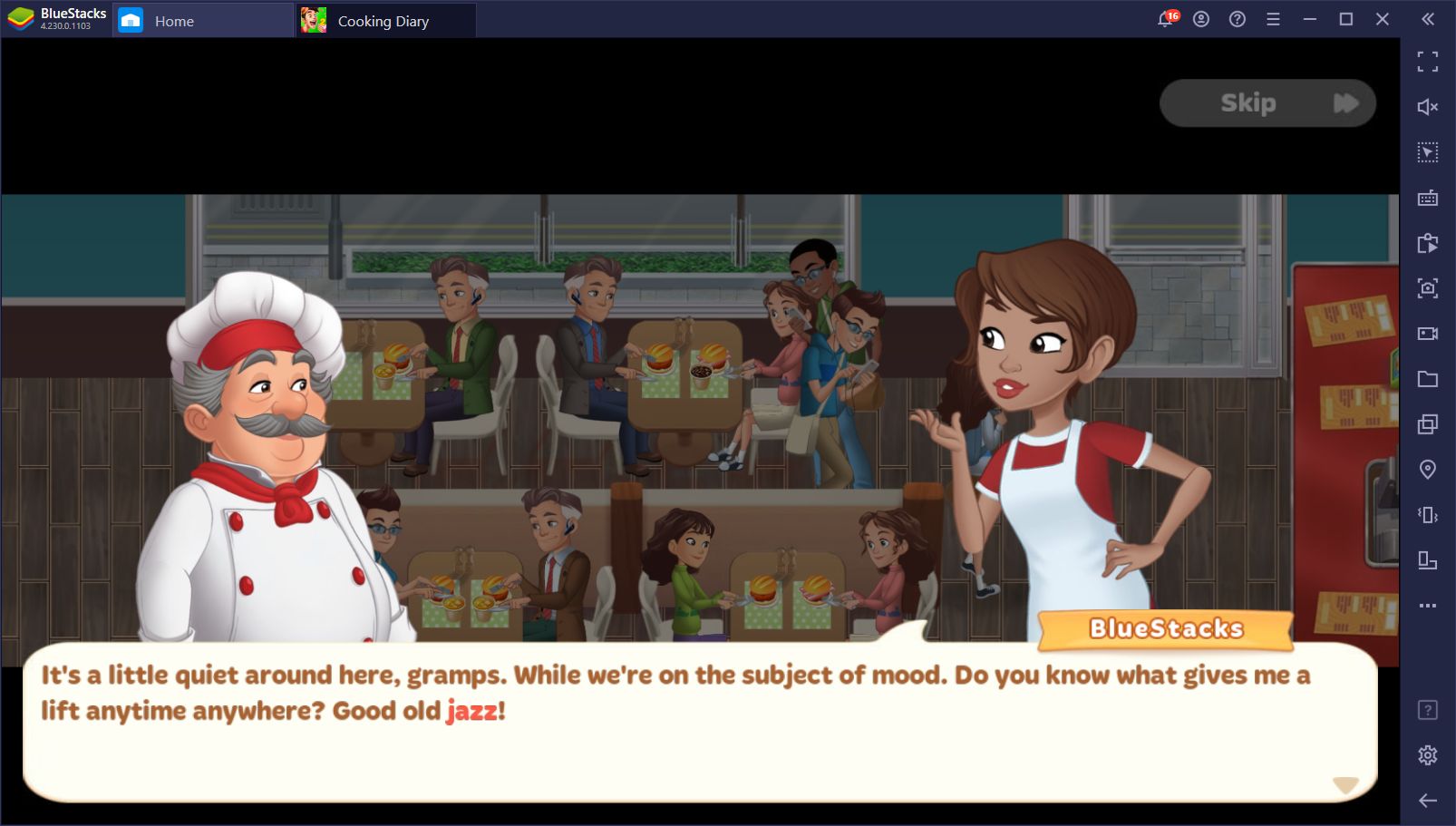 And remember, the less time it takes you to prepare and serve a dish, the happier the customers will be, and the better your score at the end of every stage!
Streamline Your Cooking With the Keymapping Tool
While your kitchen in this game definitely has lots of different utensils, ingredients, and other things lying around, they always remain static on the same part of the screen. This means that you can use the BlueStacks Keymapping Tool to create keyboard shortcuts for every ingredient at your disposal. In this sense, instead of manually moving your mouse back and forth across your kitchen, you can simply use your keyboard and have your character prepare everything you need.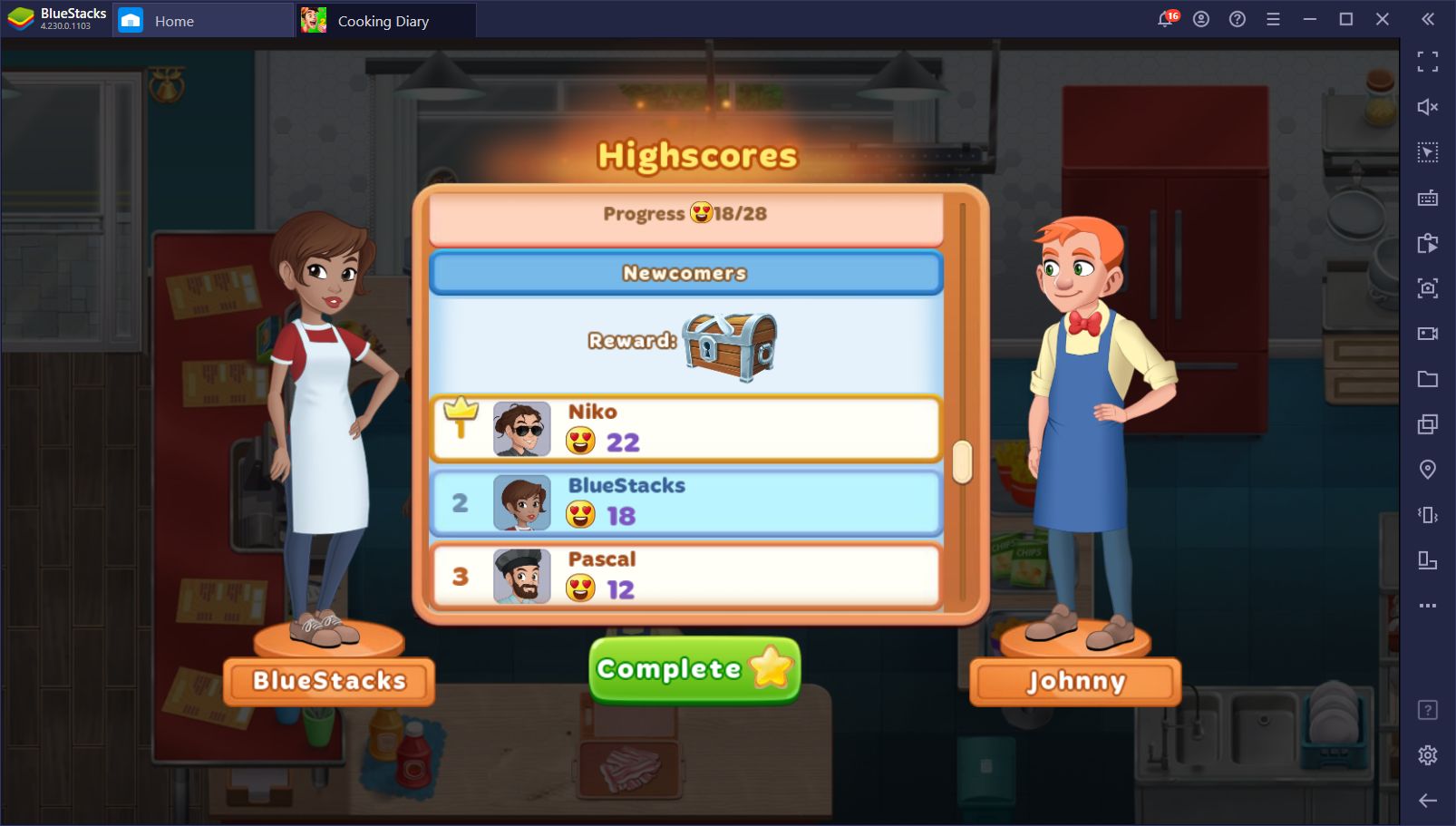 The Keymapping Tool is particularly useful for the most common one-step items like chips, fries, and nuggets, which you need to only click once to pick them up and then deliver them straight to the client. However, you can also streamline multi-step recipes like burgers with this method, though it'll require a bit of extra planning. Take a look at our setup: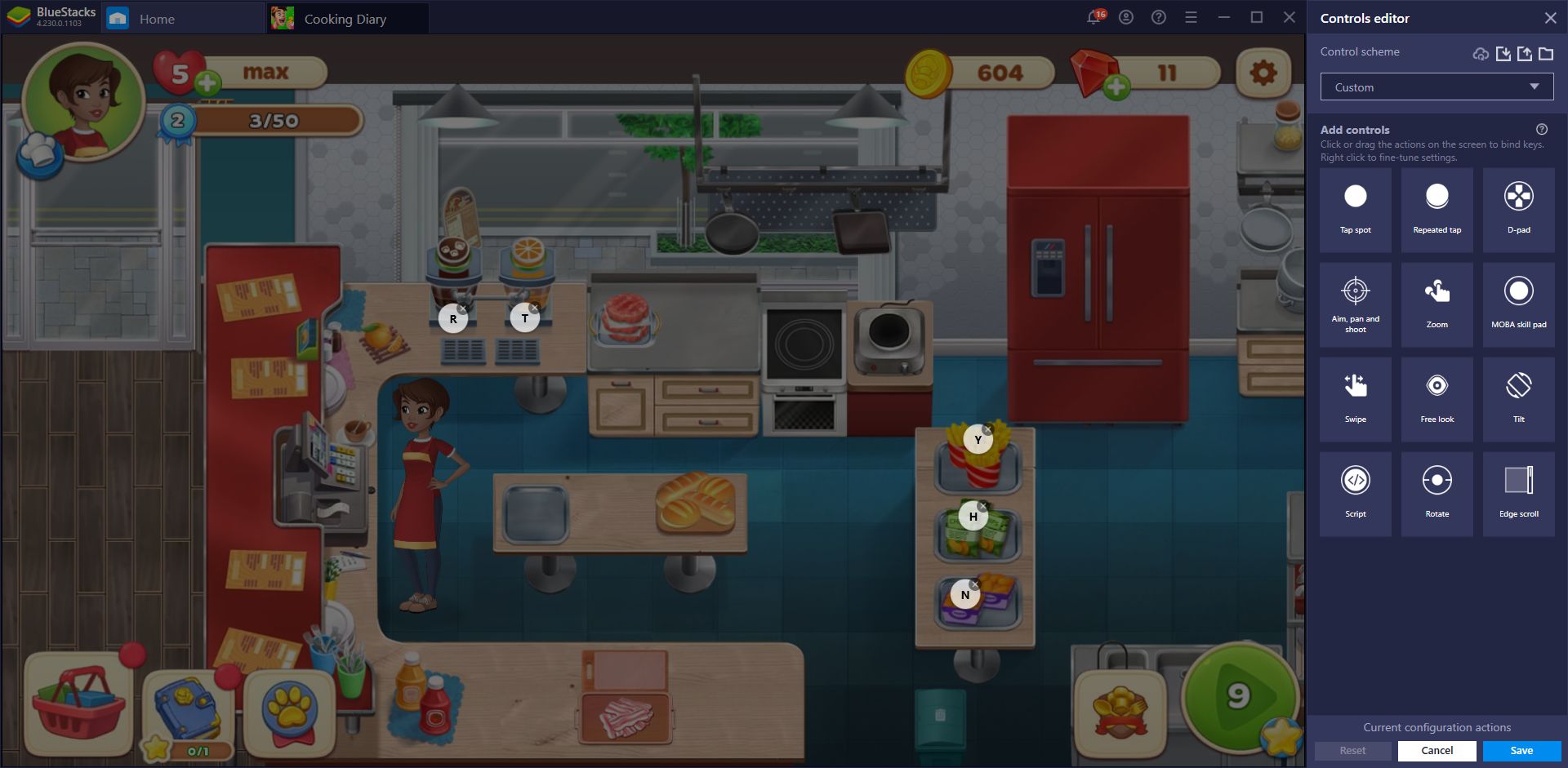 As you can see, we only have bindings on our most common one-step ingredients. These are often sought out by the customers, so we thought adding shortcuts would help us, and we were right! Now, whenever a client asks for fries, chips, nuggets, or drinks, we just press the corresponding keyboard button, and then immediately click on the client to bring their order to them. We're working on streamlining more complex recipes with the Keymapping Tool, but this is still a good starting point.
BlueStacks combines your powerful PC hardware with its useful tools to create the very best Android gaming experience on your computer. What are you waiting for? Download Cooking Diary on PC and start cooking today!