Game Guides
How to Win at Crystalborne: Heroes of Fate on PC with BlueStacks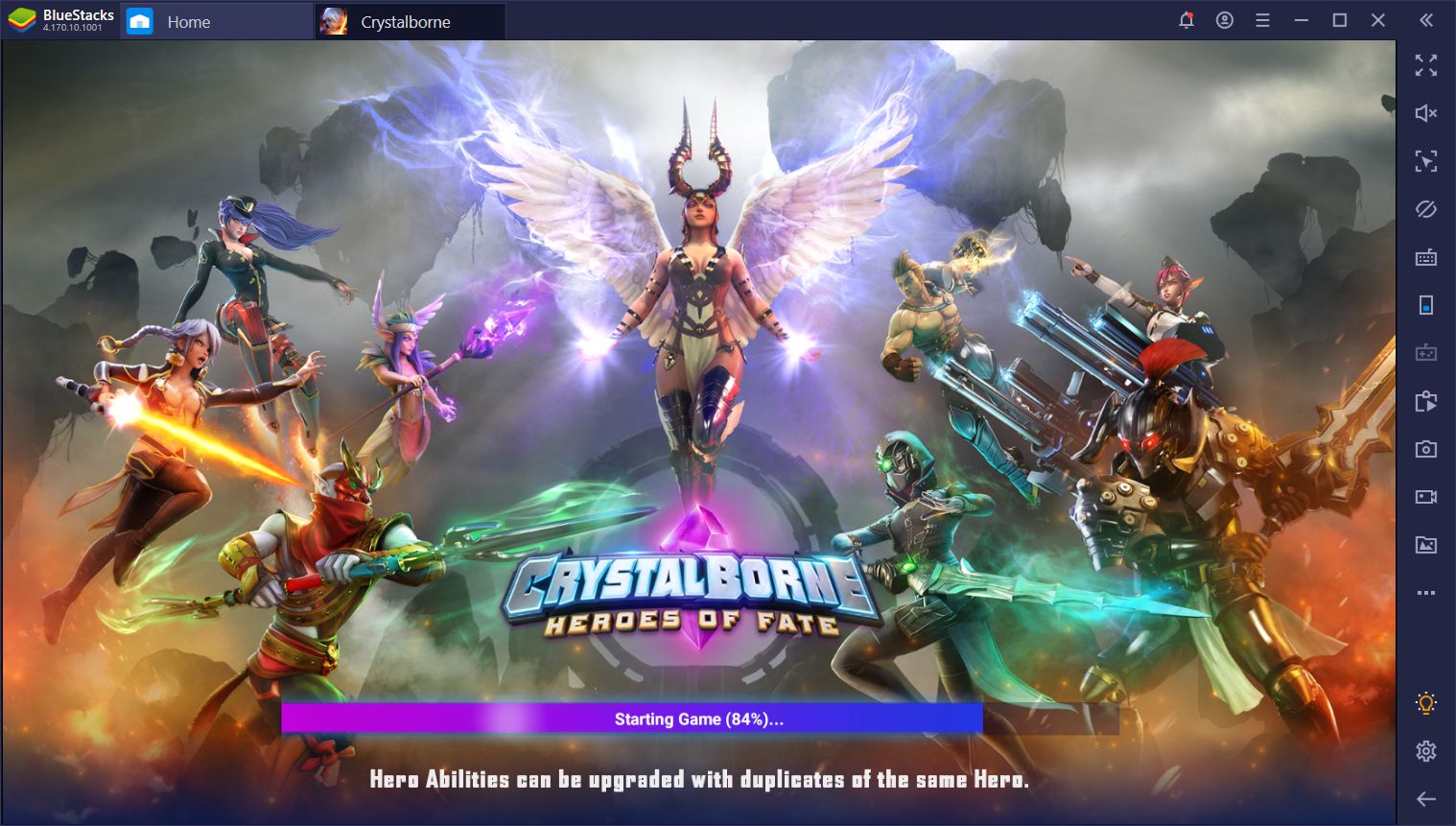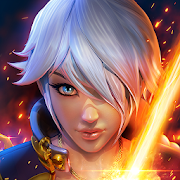 The great part about gaming on the mobile platform is that, due to the relatively low overhead and quick development times of creating phone games, we're constantly bombarded with new and exciting titles to enjoy. Even within the same genre, like gacha games, it's not uncommon to find many similar titles that, while adhering to the standard features of the genre, offer a thing or two here and there to stand out among the rest and offer unique experiences. Crystalborne: Heroes of Fate is the newest gacha from Machine Zone, a relatively small developer, which offers familiar gameplay, but with a fresh new coat of paint and presentation.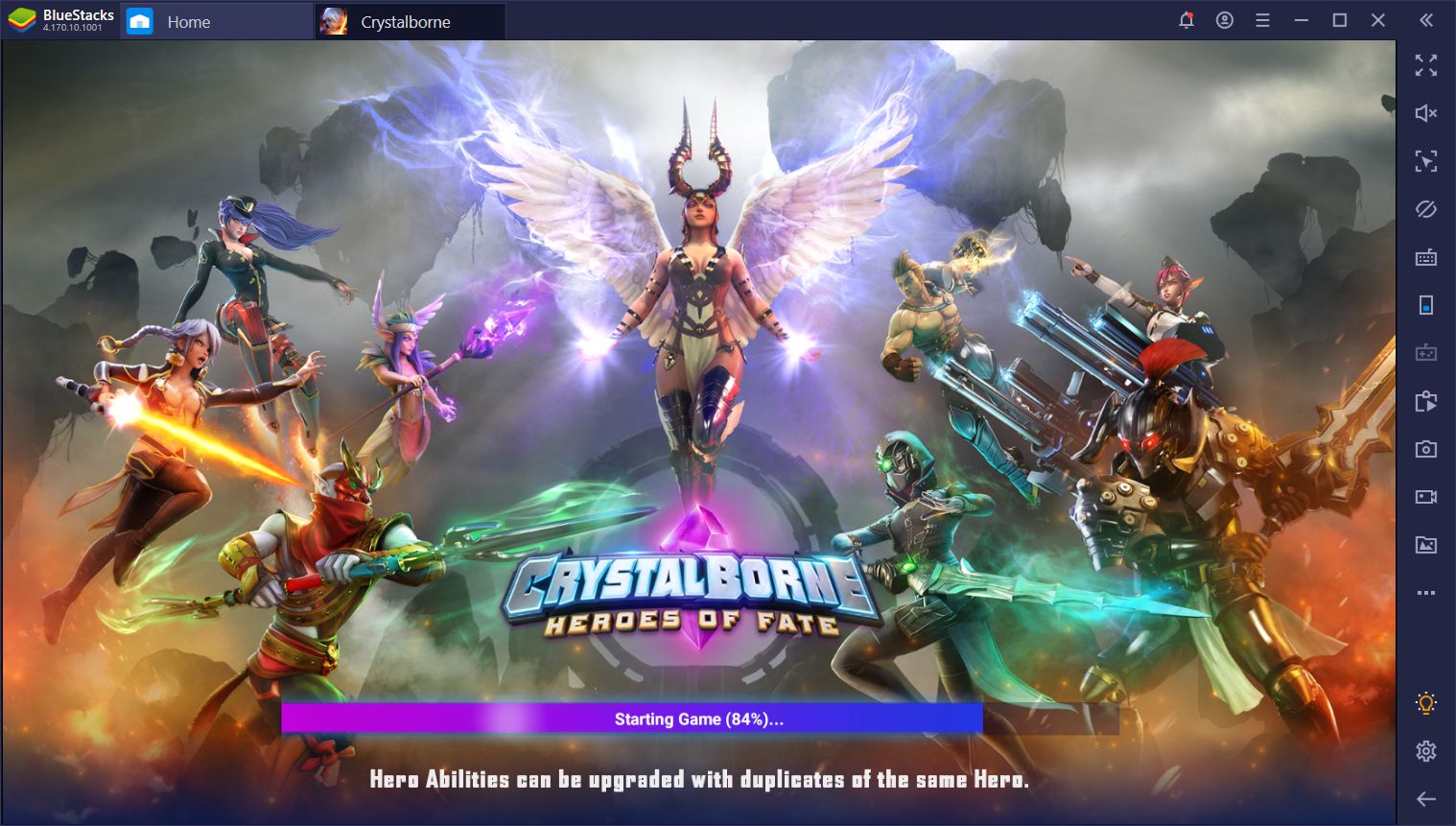 Those who have played other gacha games before will know exactly what Crystalborne is about. Barring its main story, which is actually quite well-localized and interesting, the standard gameplay loop is identical to the one in other similar games. This means that you'll find yourself constantly clearing turn-based battles in mission format, where each successful venture rewards you with experience and materials for upgrading your roster of heroes. This time around, however, the battle system is designed with an underlying Mana mechanic that can be used to cast powerful abilities, and which gets replenished every turn, similar to the one in Saint Seiya: Awakening.
Regardless, when it comes to progressing in Crystalborne, you'll find that there are some specific ways to go about it, which we've shared in our tips and tricks article. Nevertheless, you'll frequently find yourself completing the same tasks over and over in order to grind for materials and other useful objects, and this is where BlueStacks comes in. With the tools offered by our emulator, you can spend your time less on completing repetitive tasks, and more on actually having fun clearing exciting boss battles and challenges.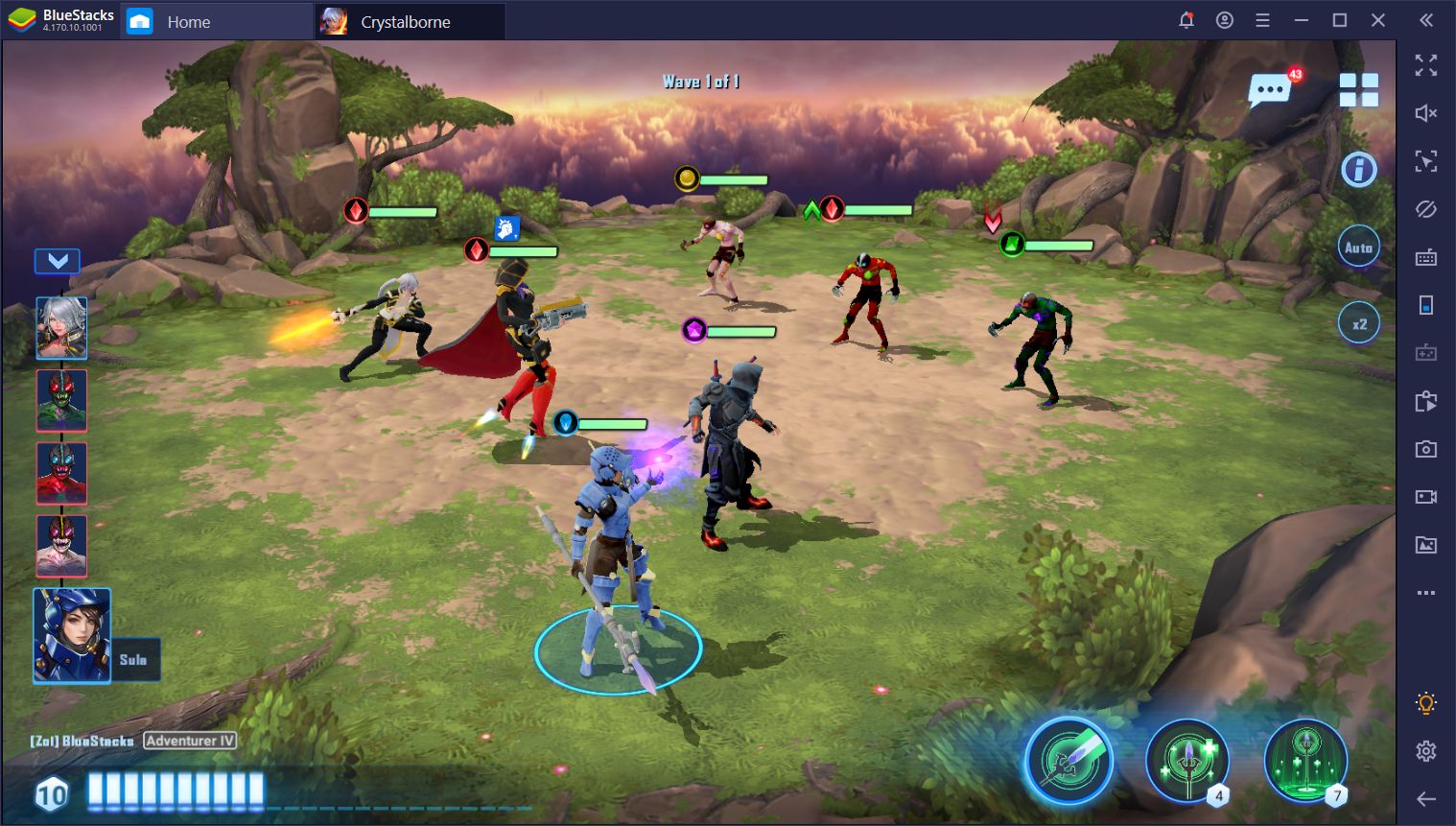 Read on to learn how to use BlueStacks to quickly progress in Crystalborne: Heroes of Fate on PC.
Blaze Through the First Missions of the Campaign With our BlueStacks Macros
In order to unlock features and progress through the story in Crystalborne, you'll have to complete as many campaign missions as possible, even from the very beginning. However, sitting through these fights is very time-consuming and tedious, especially because the first few are not very challenging at all. But don't worry, the game gets difficult and engaging later on; you just have to power through the first chapters…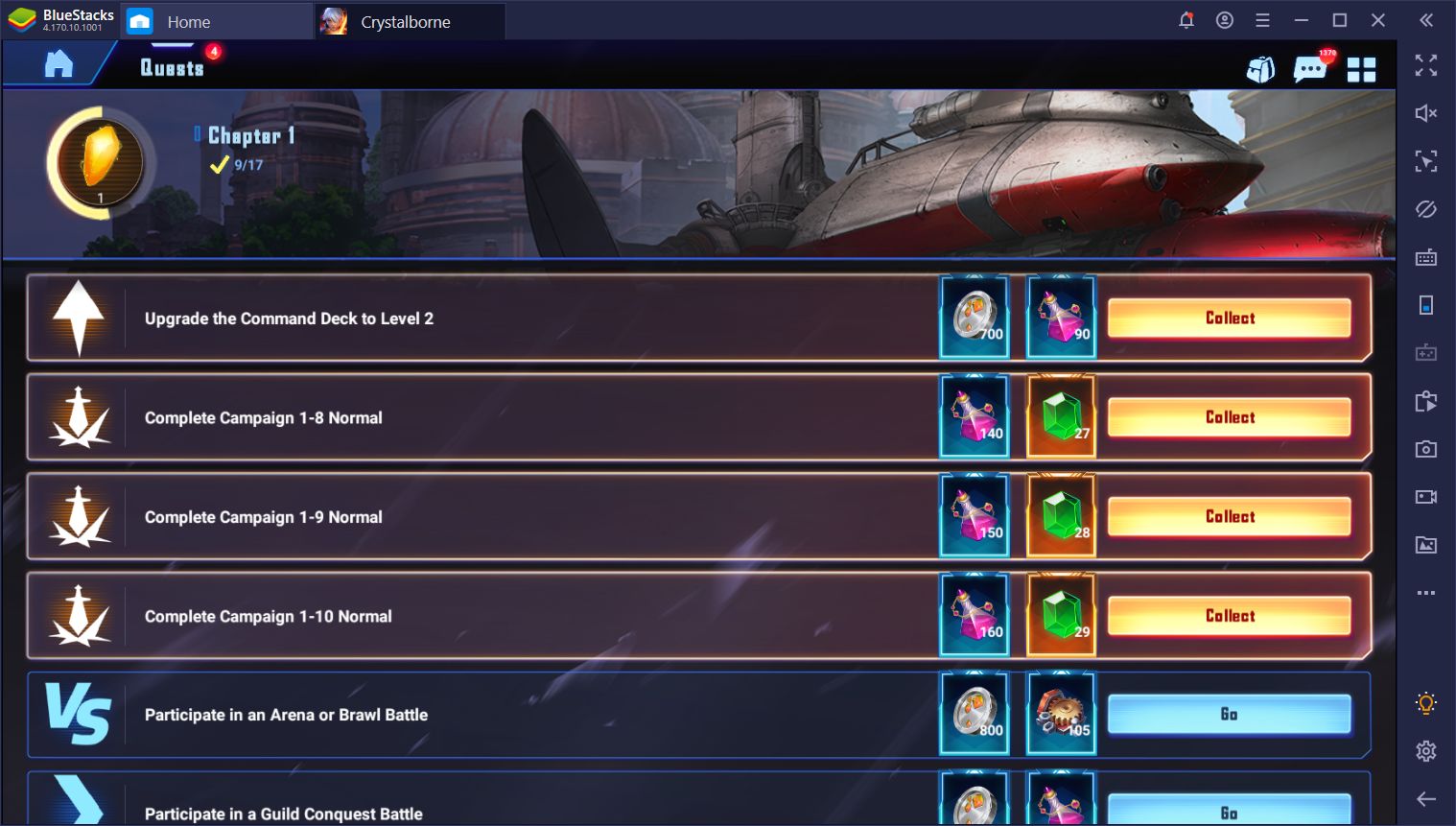 …Or do you?
If you've been using BlueStacks for a while now, you'll know that we like playing smart and not hard, which is why we're constantly developing tools and features. These aspects are meant to make the games more enjoyable by reducing the tedium associated with some mobile games, such as the grinding, and leave only the fun parts to enjoy. Case in point, if you don't want to sit through the boring, repetitive first battles and missions in Crystalborne, then don't—let BlueStacks do it for you.
These fights are very easy to complete using auto-battle so you can basically switch this feature on and let your team wipe the floor with the enemy. However, after each battle, you'll still need to manually press on the buttons to proceed to the next level. Luckily, with a well-placed BlueStacks Macro, you can automate even this task and progress through most of this first part automatically, saving you lots of time.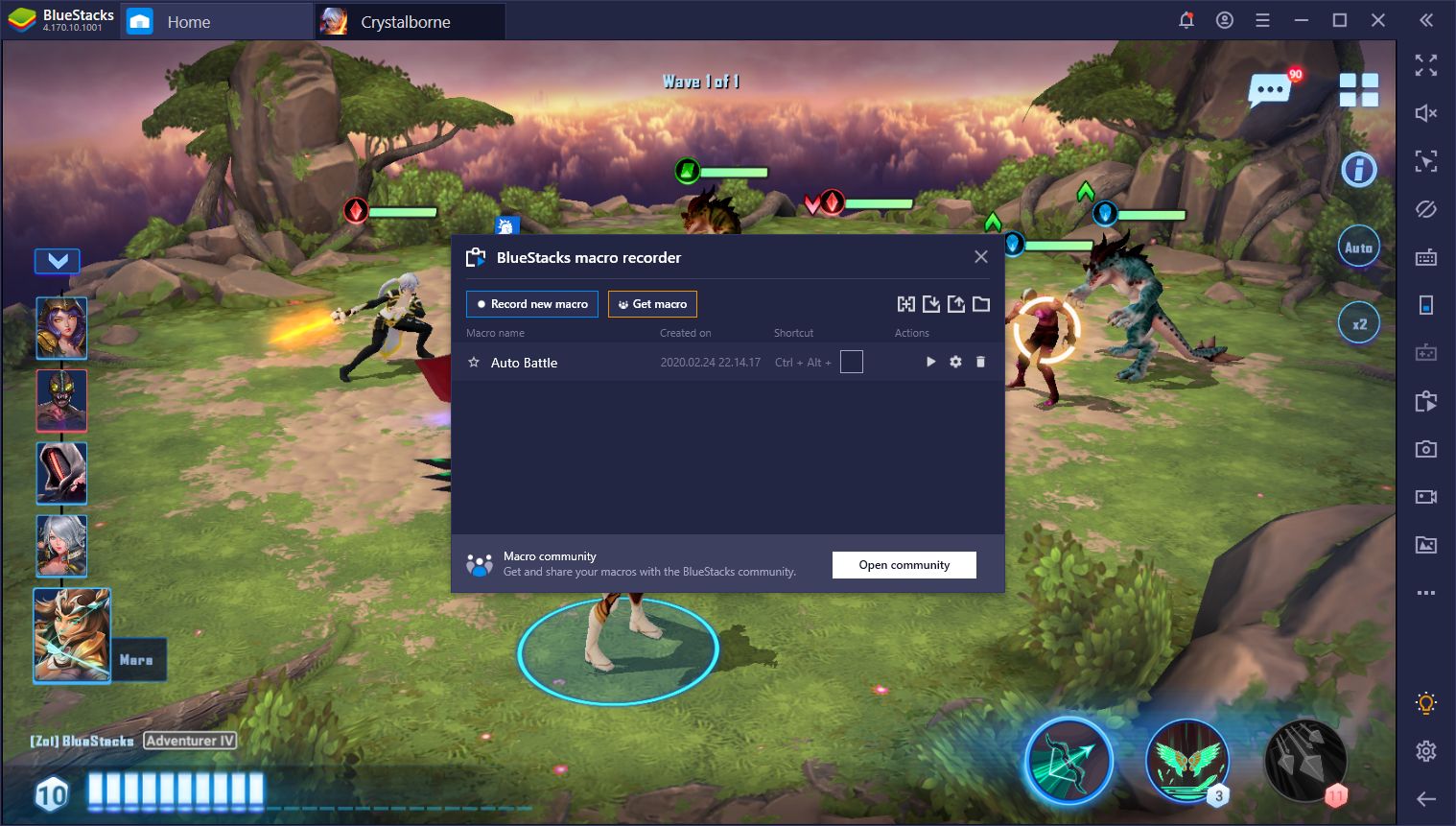 To create a macro for this purpose, all you'll have to is enter a fight and turn on the recorder and turn on auto-battle and activate 2x speed. With the recorder running, wait until your team defeats their foes. Once the enemy is defeated, wait a few seconds and press the buttons to proceed to the next level (including skipping the dialog). You can then set the macro to loop for how many levels you wish to clear. We set it to 2 loops just to be safe. Now, every time we run this macro, we can sit back and watch as BlueStacks automatically clears 3 levels for us, with no input required—we can even minimize the emulator to the background and do something else on the PC while Crystalborne plays itself!
Rerolling Made Easy With the Instance Manager and Multi-Instance Sync
One of the particularities of a gacha game like Crystalborne: Heroes of Fate, is how the summoning system works. Basically, you unlock most of your heroes through a randomized summoning feature, colloquially referred to as the gacha. This mechanic often requires certain rare and limited materials (hero crystals, in this case) for every pull. Luckily, most games, Crystalborne included, give players free summonings at the very beginning, granting a chance to unlock powerful characters if you're lucky enough.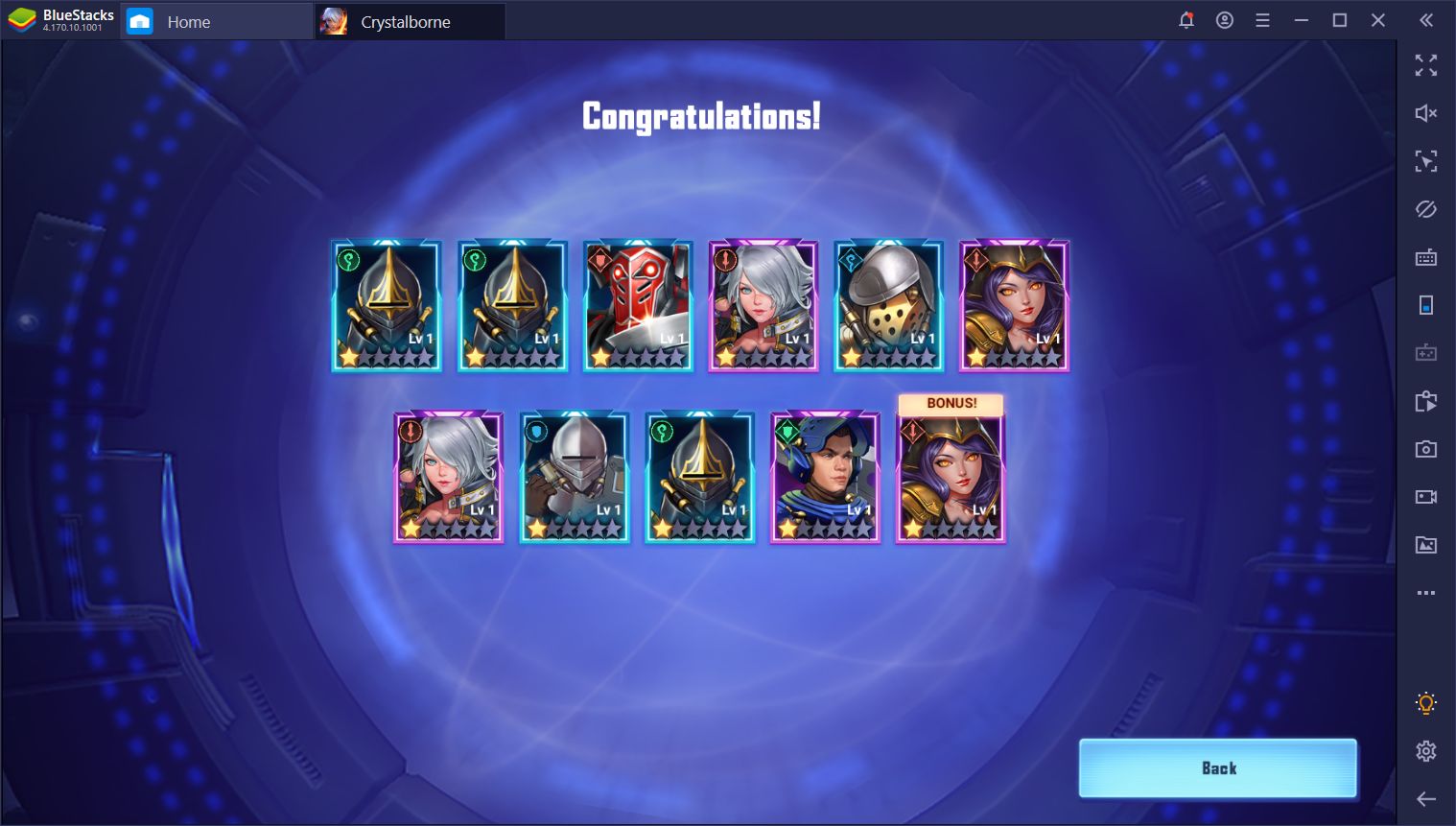 And this is where rerolling comes in.
The process of rerolling in gacha games consists of progressing through the main story just enough so you can get access to the free summonings, and then restarting your game if you're not satisfied with the results. Luckily, you get a free 10x summoning early on in Crystalborne, which means that you can reroll fairly quickly. But you know what would speed up this process considerably? The ability to reroll on multiple accounts simultaneously, which is something BlueStacks excels at.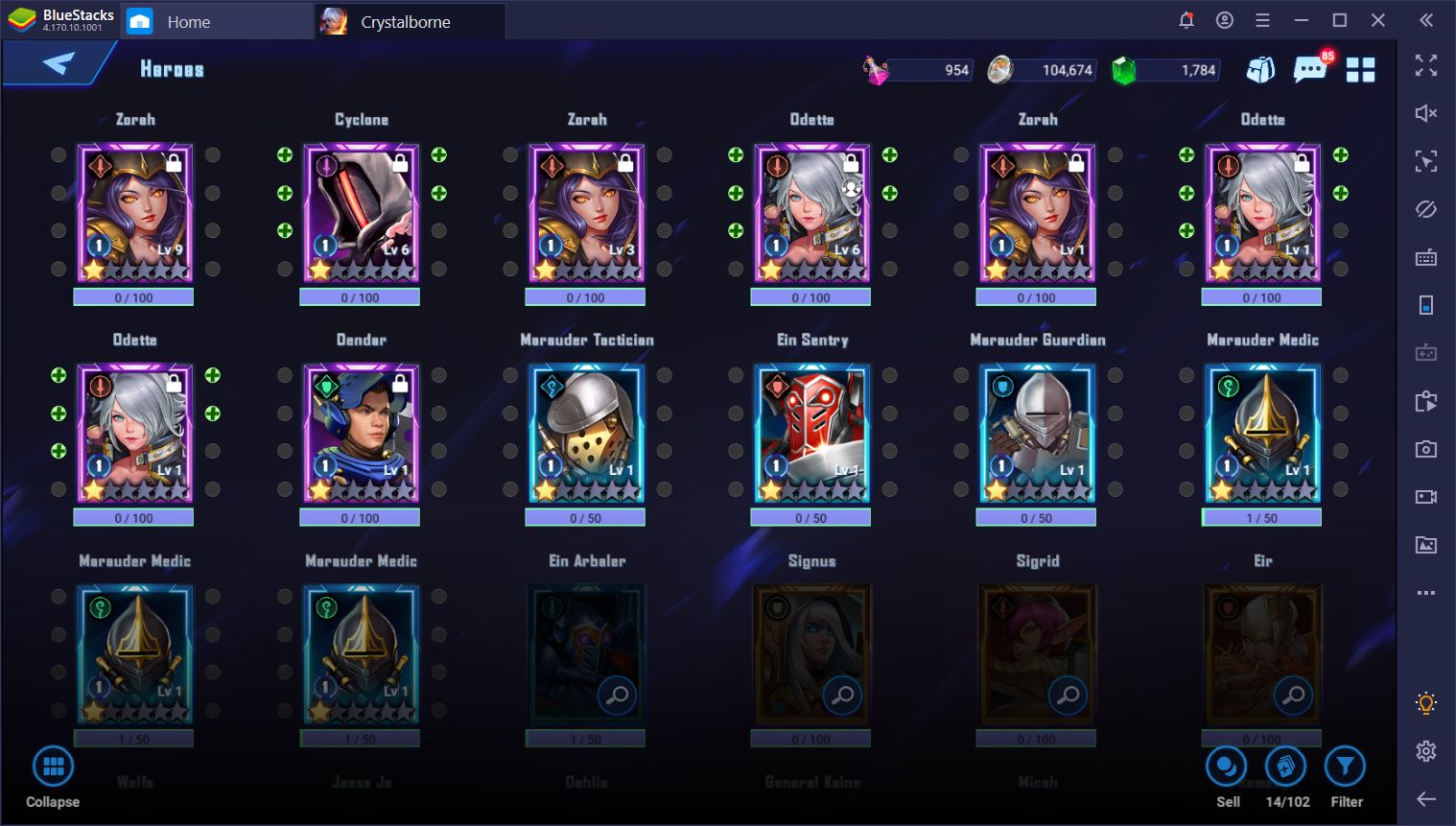 With the Instance Manager, you can create several instances of BlueStacks, and use a unique Google account on each to access several simultaneous iterations of Crystalborne. Furthermore, by pairing this tool with the Multi-Instance Sync feature, you can control all your active BlueStacks windows by simply playing on your main one, while BlueStacks replicates your action on the rest. In this sense, not only can you easily reroll in Crystalborne with multiple accounts simultaneously, summoning over 20 heroes every run, but you can also do it without the extra hassle of having to play on each individual window.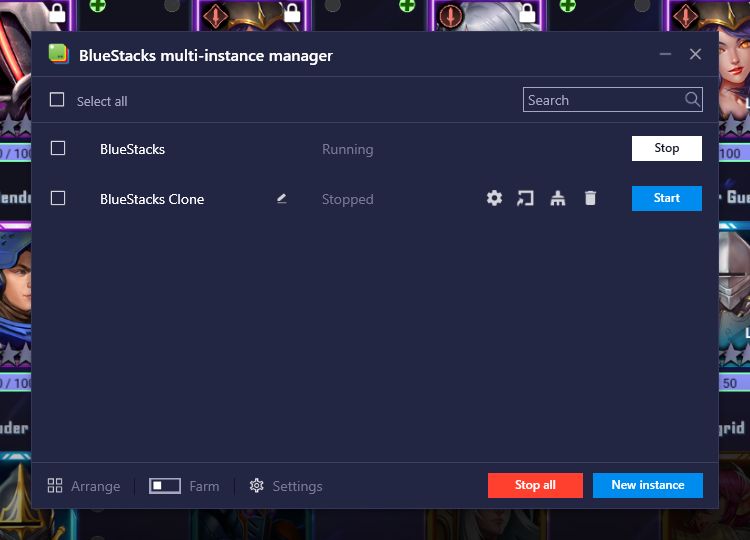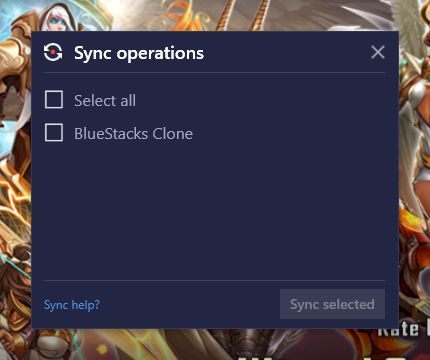 And this is only a small taste of what BlueStacks can do for you when it comes to playing gacha games like Crystalborne: Heroes of Fate. While the macros and multiple instances are definitely useful features, there is still much more that can be achieved when playing on our emulator. What are you waiting for? Download Crystalborne on PC with BlueStacks and start playing now!