Game Guides
Tips And Tricks For CSR Racing 2: Drive Fast, Drive Furious, Become The Best Driver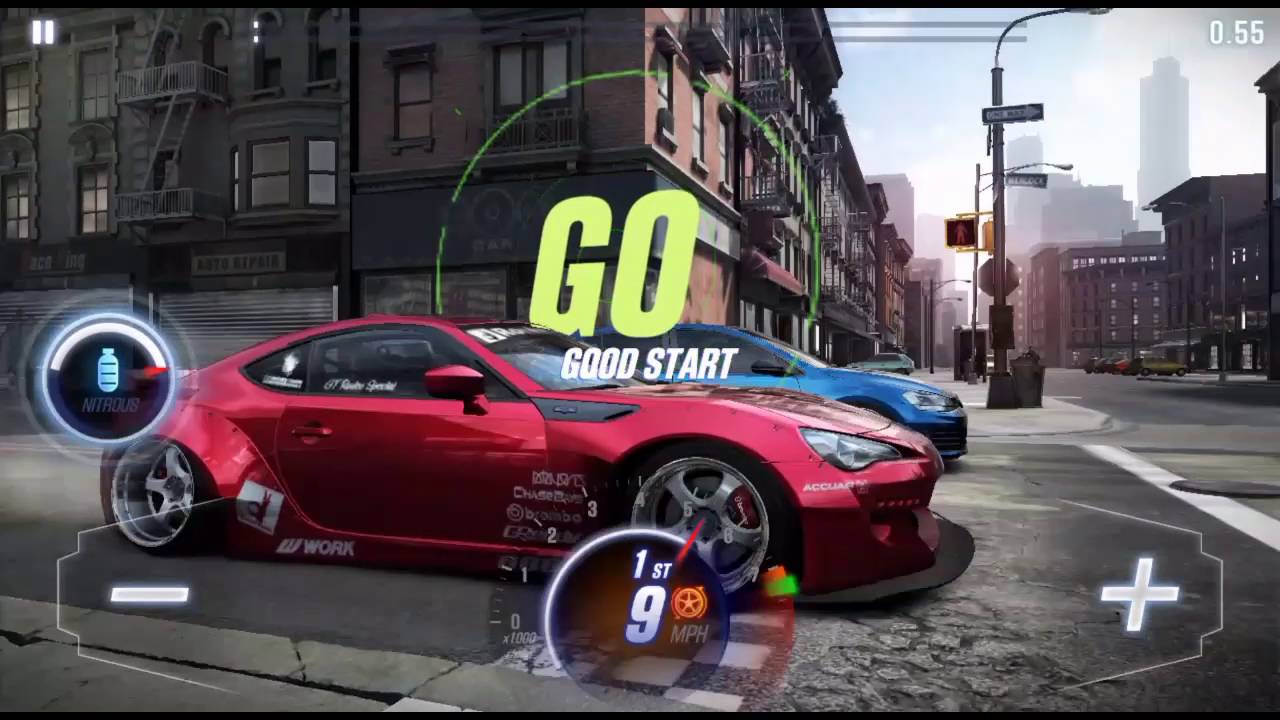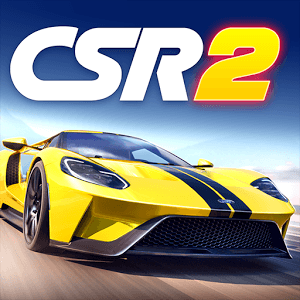 Dozens of cars, hundreds of angry drivers, and a city filled with race tracks at every turn: This is the summary of CSR Racing 2. In order to increase your rank and become the best driver out there, you need to race a lot and win most of those races. However, you also need to understand how the tune-up process and ranking system works: By using some tips and tricks, you can climb the ladder of success much easier & faster. And this is what we are going to do with this guide: Here are the best CSR Racing 2 tips and tricks for beginners.
Join A Crew & Focus On Winning RP
RP (respect points) is the most important thing in CSR Racing 2: It is used to unlock better cars and progress the story. Without enough RP, you wouldn't be able to do anything – it is that important. A lot of things award you with RP, such as winning races, but the best way to obtain it is to join a crew (guild). Crew members can reach certain milestones together and benefit from this: Being in a crew will result in more RP.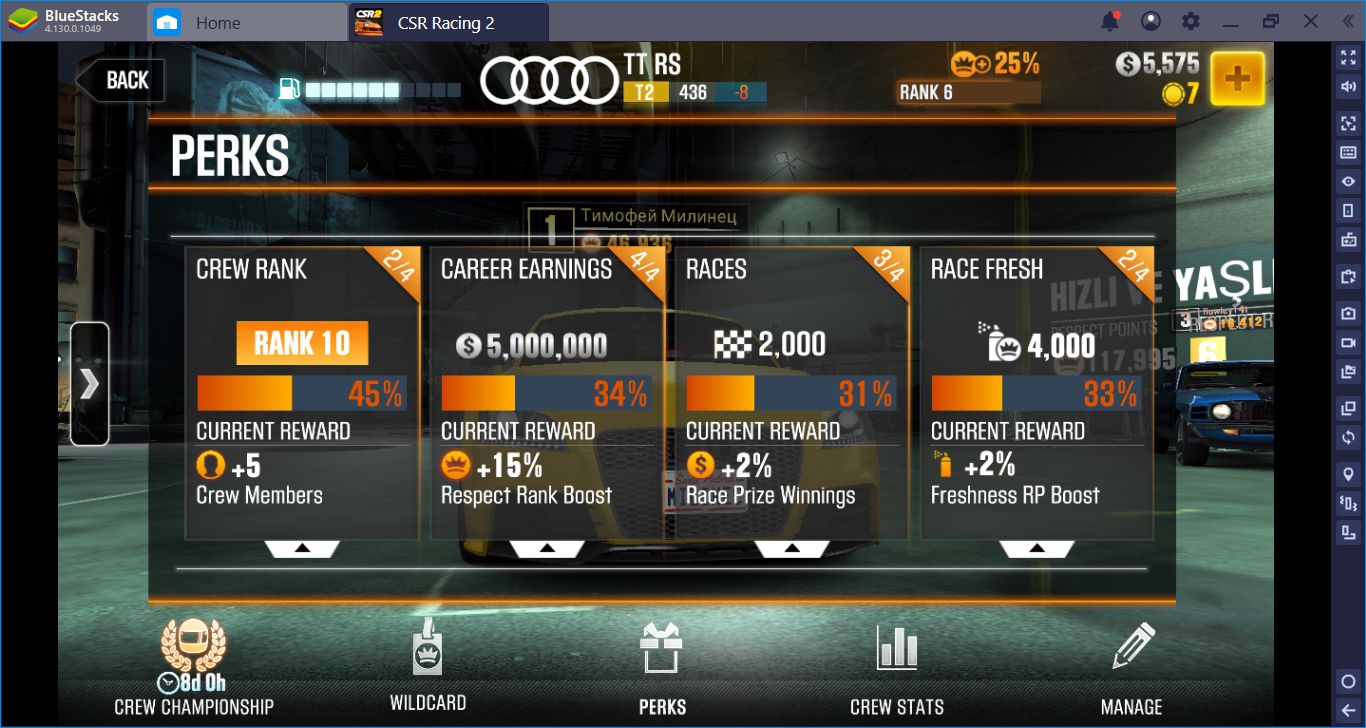 This is our crew. It may not look impressive, but it is ours. Also, it was the only one accepted us, so…
The thing is, most of the top crews in CSR Racing 2 require you to have an already high RP to join. If you are struggling with this, don't hesitate to create your own guild. In fact, by using the Multi-Instance feature of BlueStacks, you can create a guild of "yourself" and abandon it after earning enough RP.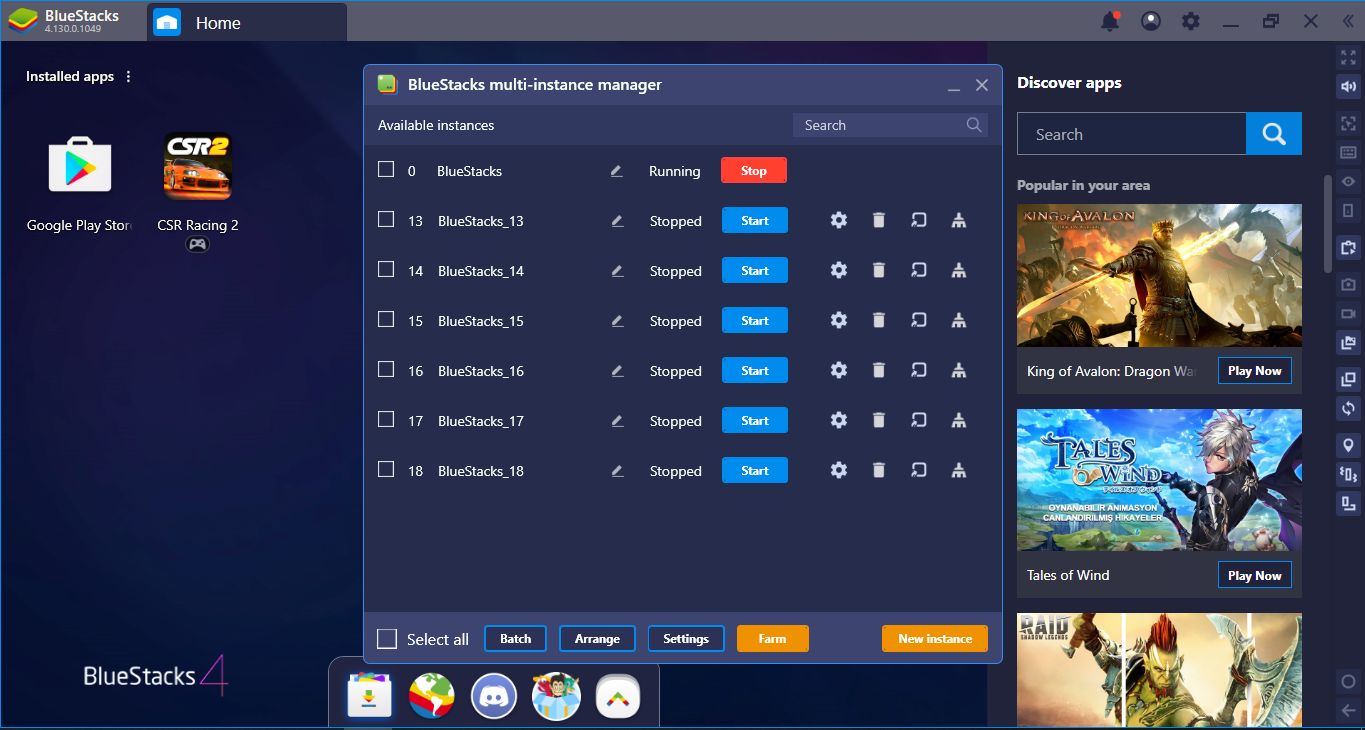 All of these instances will be our crew members.
The Best Way To Use Your Gold
Gold is the "other" currency of CSR Racing 2, which can be purchased with real money. You can buy better cars with it – as mentioned in our CSR Racing 2 best cars guide, some of the "supercars" can only be purchased with gold. However, to tell the truth, you will never have enough gold to purchase a supercar, if you are not buying them with real money. So, what is the best way to use your gold balance? We recommend purchasing fuel with it: Every race you make will cost fuel, and unless you don't want to watch a video to get more, simply use your gold to re-fill your tank.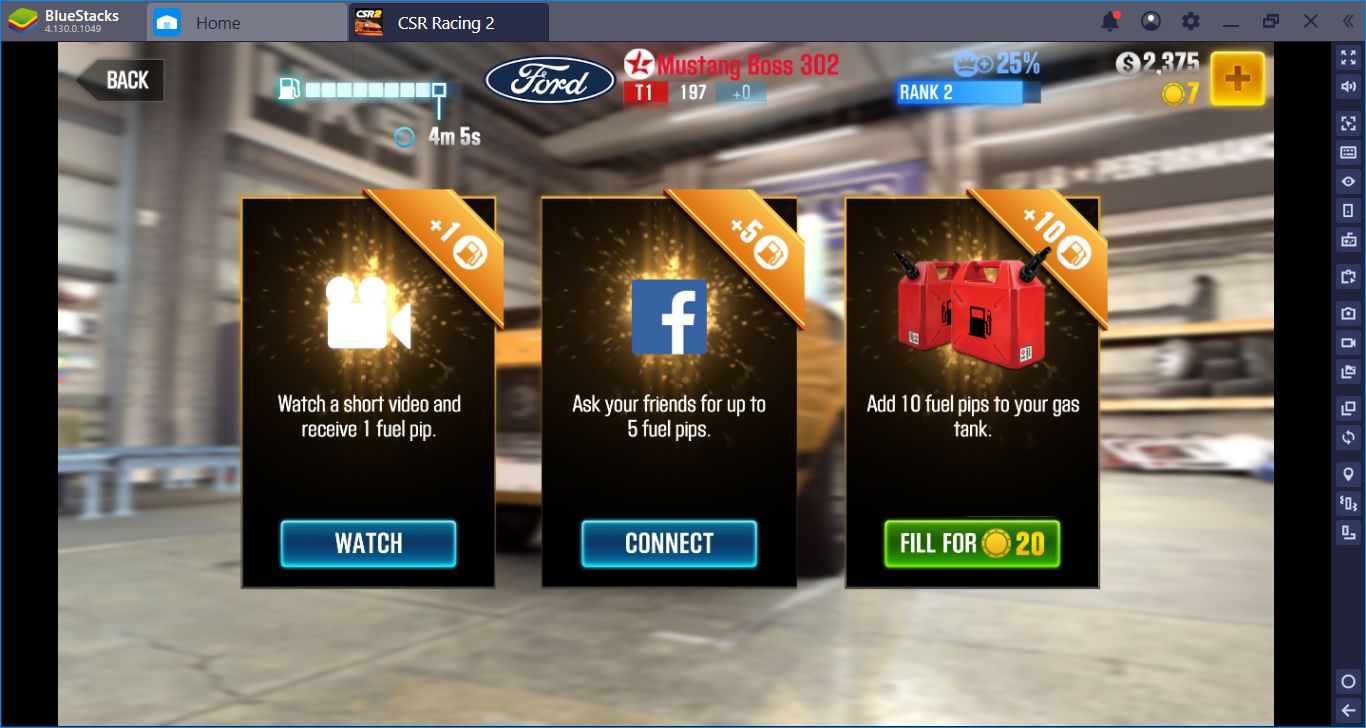 You can purchase fuel from here.
Start With The Right Upgrade
You can upgrade and tune-up almost every part of your car – the options are limitless. However, your resources have a limit so you need to prioritize this process. Our recommendation is starting with the NOS upgrade. Tires should come next. Transmission system should be your third upgrade. After you are done with all of this, you can start the tune-up process. However, you should wait for Tier 3 – Tier 4 cars to do a full-upgrade: This process costs a lot and you shouldn't waste your resources on lower-tier cars.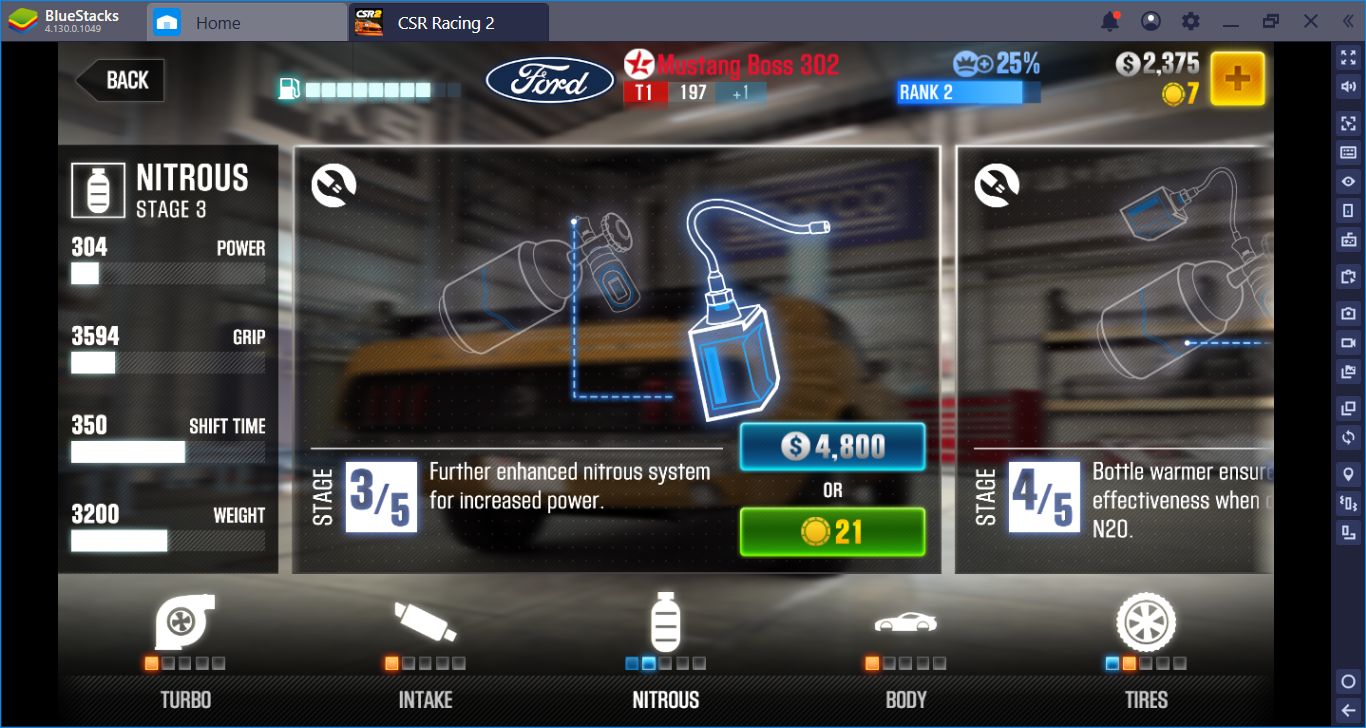 NOS is the first thing we will upgrade.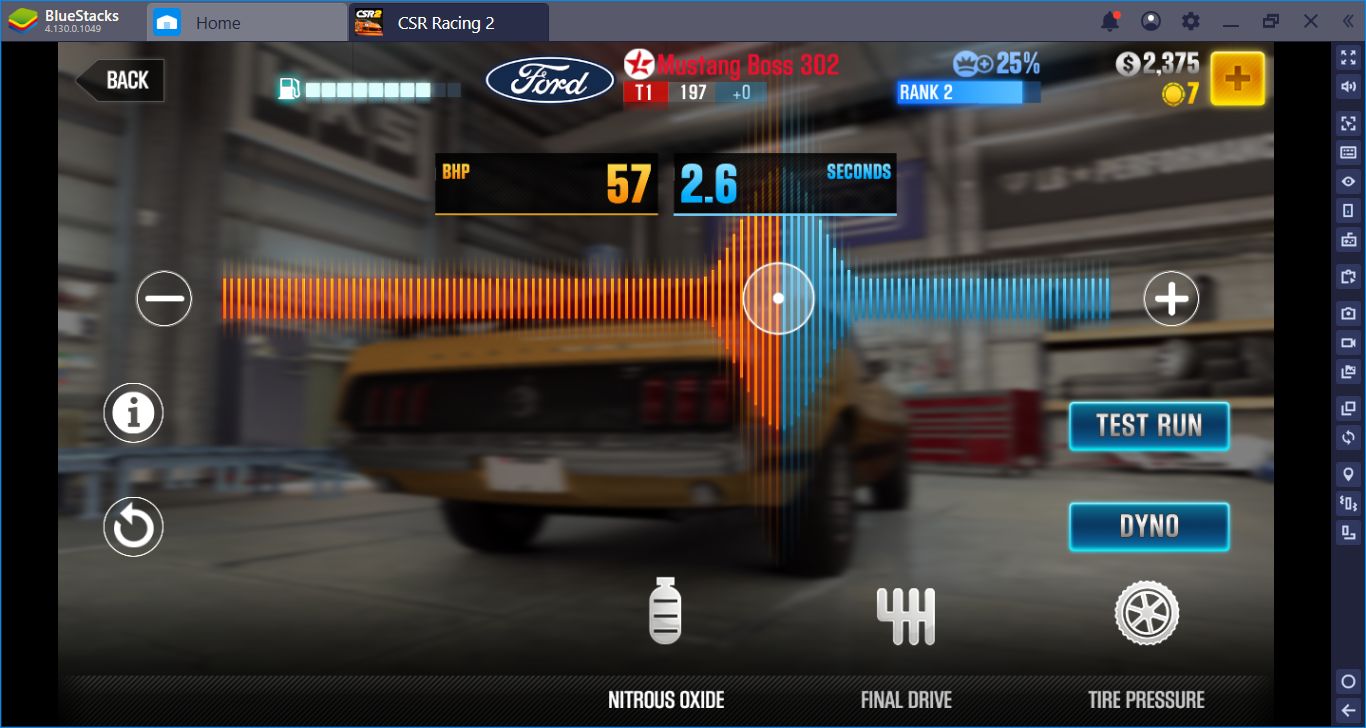 And we can tune-up our car from this screen. We should aim for a low PP and a high EVO.
Get Your Keys Everyday
Bronze, silver, and gold keys are important in CSR Racing 2: You open the crates with them and collect rare fusion parts and cars. Basically, it is a "gacha system" – the results are random but they are always useful. So, how to get these keys fast and for free? Well, there are three ways to do this: You can get hundreds of keys from login prizes, daily goals, and live races. Here is how you do this: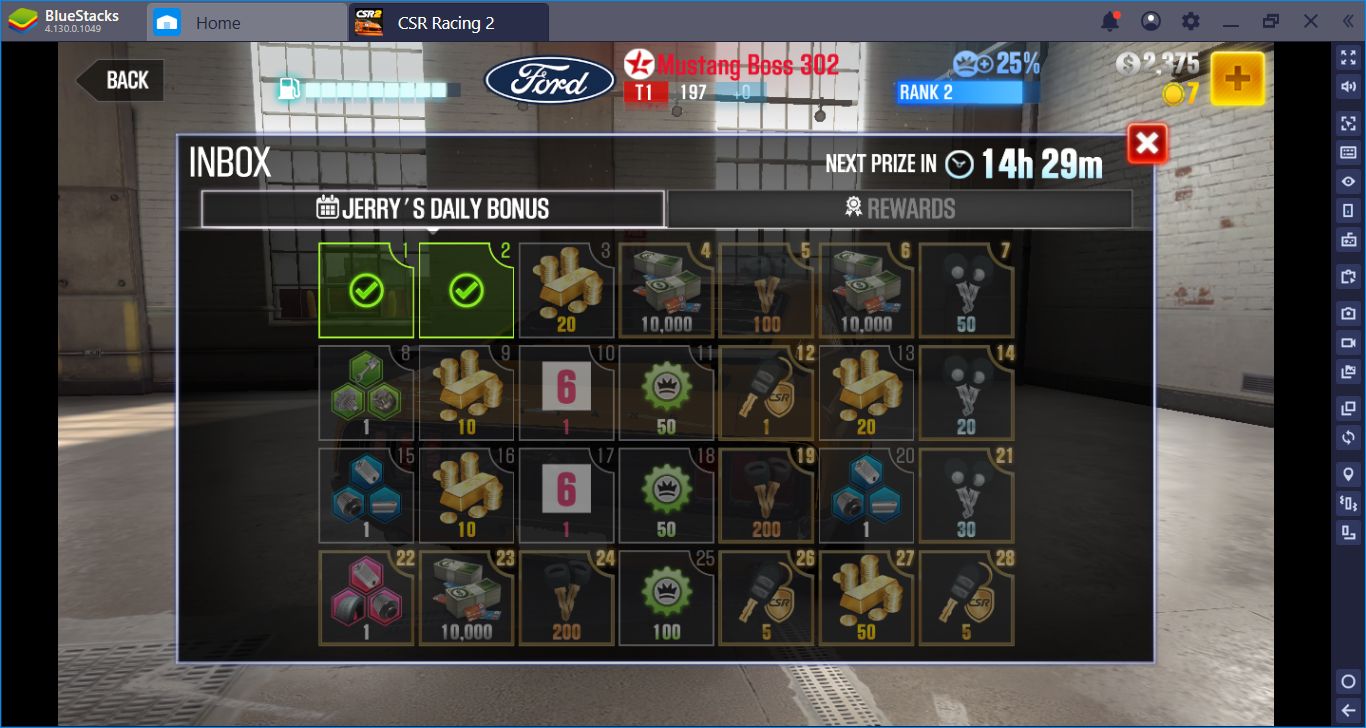 By logging in every day, you can collect 11 gold keys, 100 silver keys, and 500 bronze keys every month.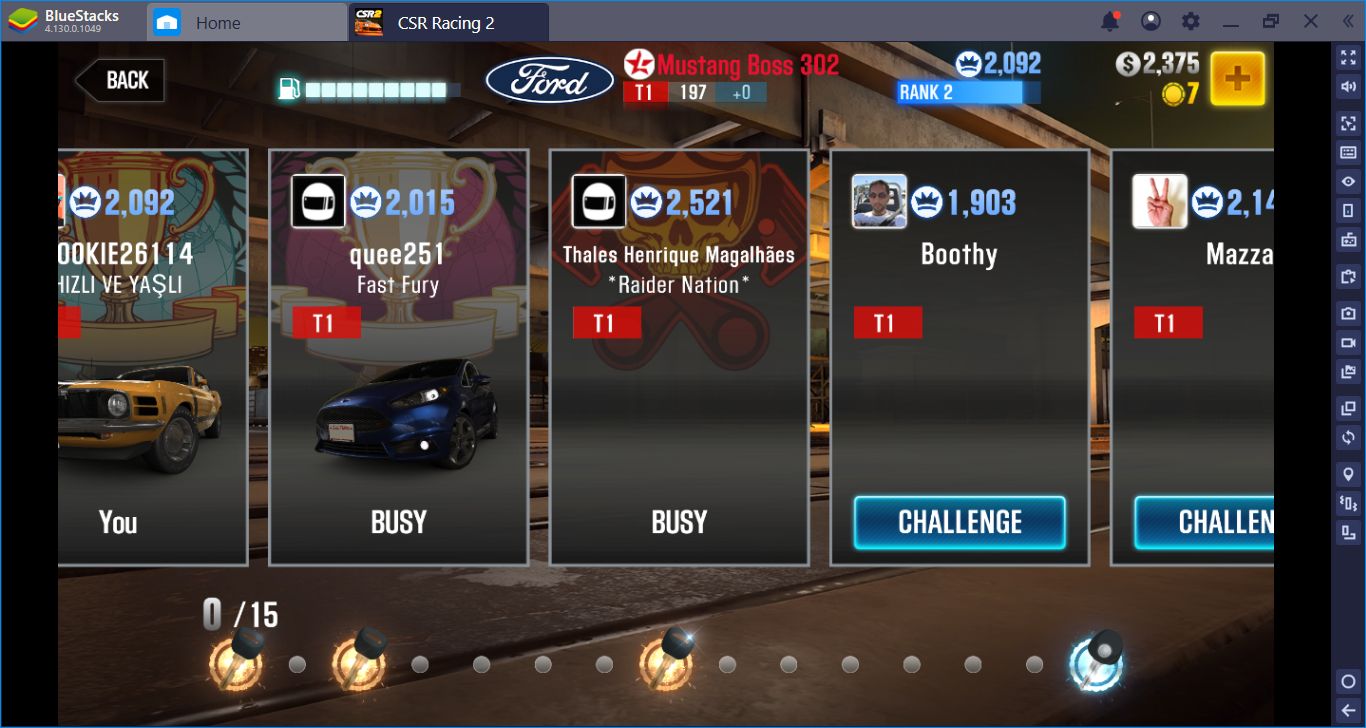 Completing daily goals will also give you keys.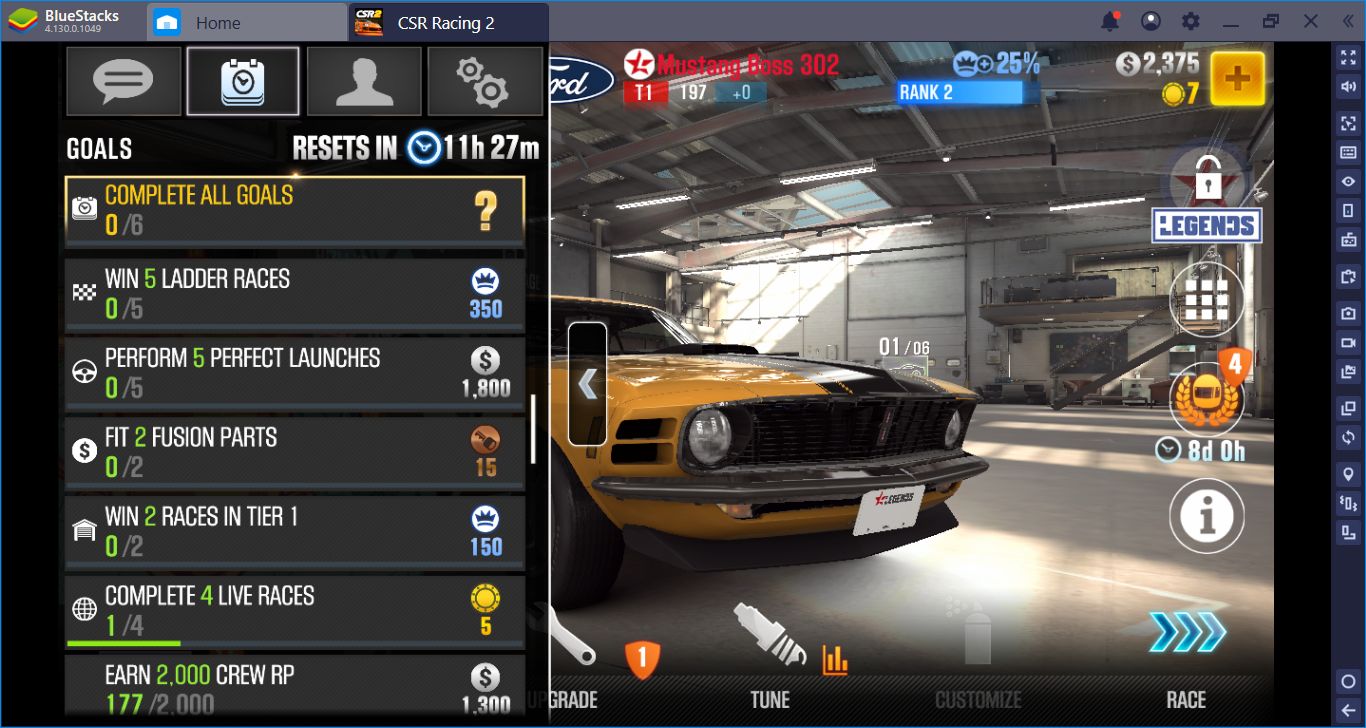 Lastly, by winning live races, you can get bronze and silver keys.
And now, you are ready to start racing. Take a look at our BlueStacks setup guide to personalize your controls and turn on the ignition: This will be a fast and furious adventure. We believe that you will become the best driver out there in no time – good luck on the track!