Game Guides
BlueStacks Setup Guide For CSR Racing 2: Get Ready To Drive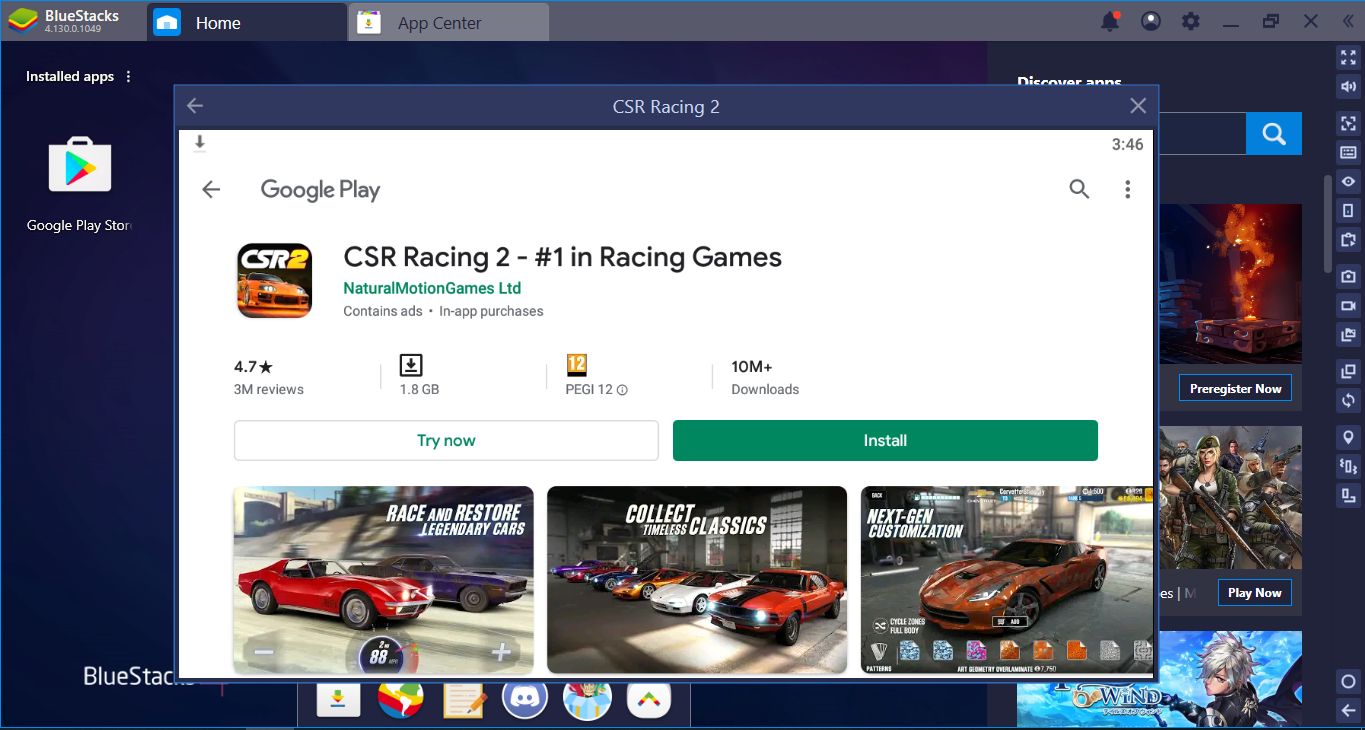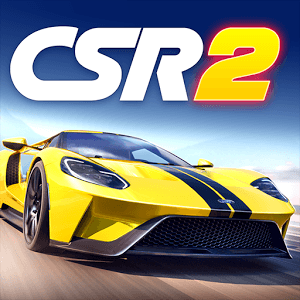 We know that you are ready to race and put the pedal to the metal: CSR Racing 2 contains dozens of supercars and you are the right driver for any of them. However, before turning the ignition, you need to install this game and configure its controls a little bit. Moreover, you need to try different cars to find the one that suits you the most, without purchasing them all. Well, this is possible thanks to the exclusive features of BlueStacks, and installing & configuring the game will only take a couple of minutes. Let's start this setup guide and out you to the driver's seat as soon as possible: We have lots of races to win.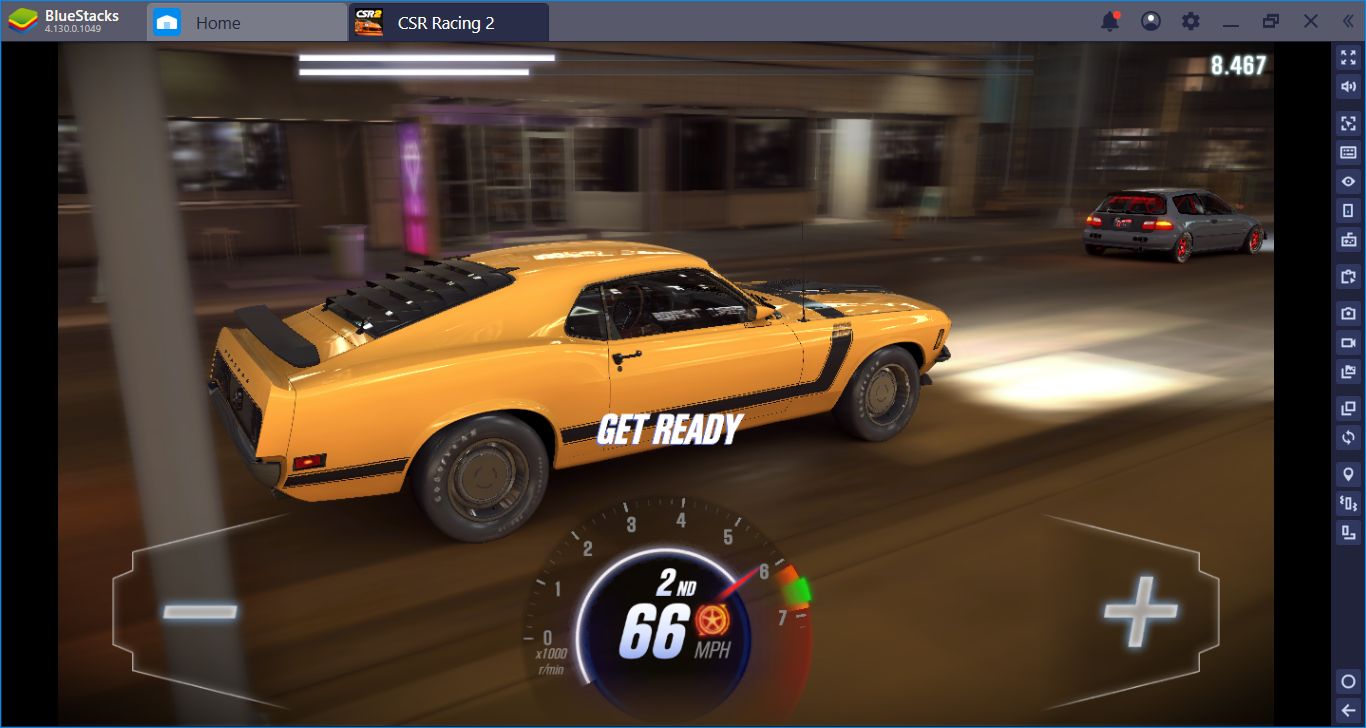 Where To Find CSR Racing 2 APK File?
You don't need CSR Racing 2 APK file to play the game: It is already waiting for you on the BlueStacks App Center. Search the name of the game, click the "install" button, and you are done. BlueStacks will automatically download & install CSR Racing 2 and notify you when it is ready to play. You just need to click the game icon – that's it.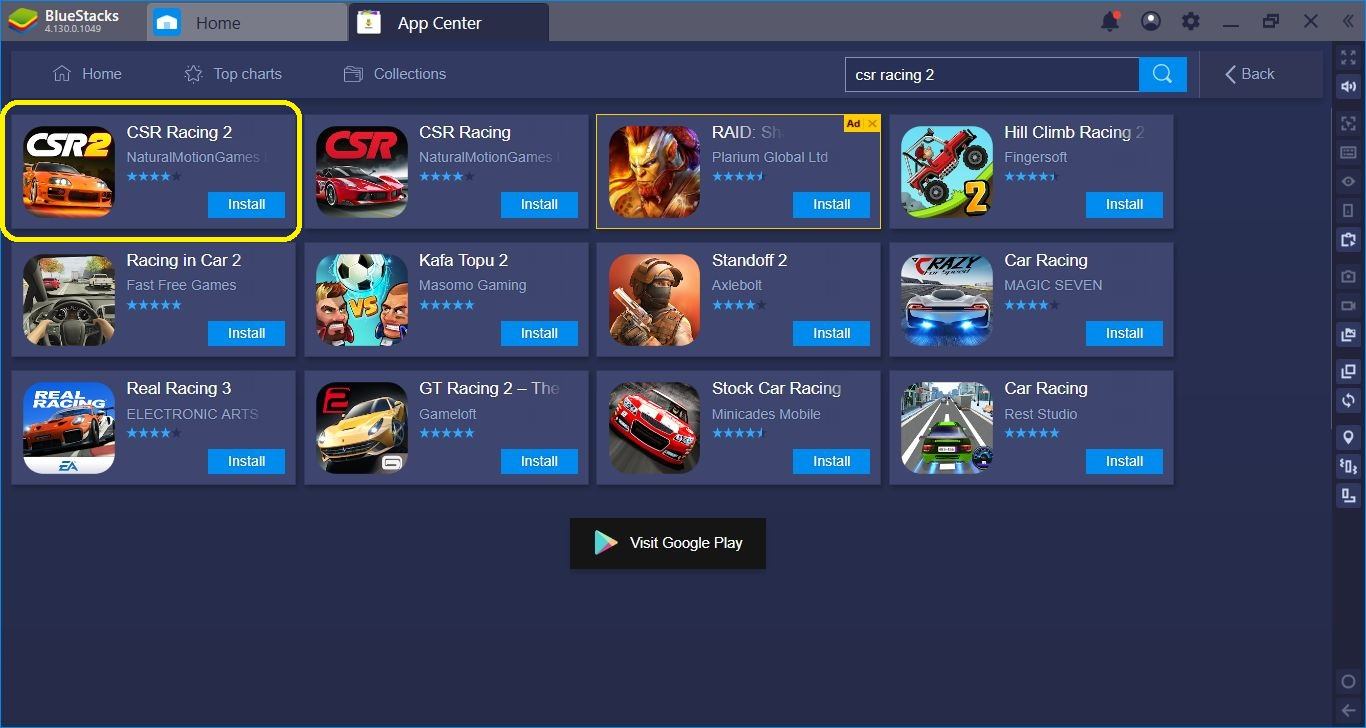 The results page. Click on the "CSR Racing 2", not the other one. Both games are developed by Natural Motion but CSR Racing 2 is the latest game of the series.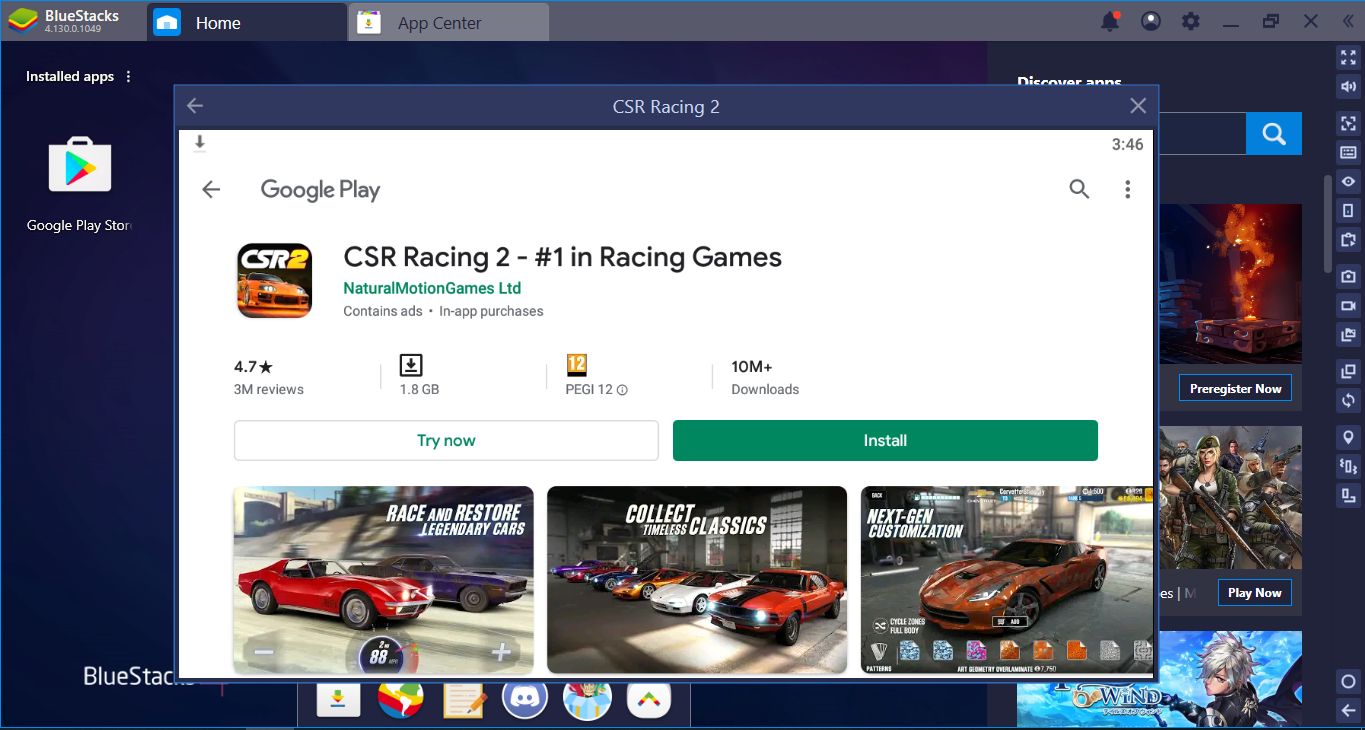 The file is 1.8 GB big, make sure to use a Wi-Fi connection.
Creating A Control Scheme For CSR Racing 2
BlueStacks already has a default control scheme for CSR Racing 2: You can use a gamepad or your keyboard to control your car. It is, of course, possible to use your mouse too. But keyboard/gamepad controls are more accurate and you should try them first: Changing the gear at the right time is the key to winning races and using a mouse won't be precise enough.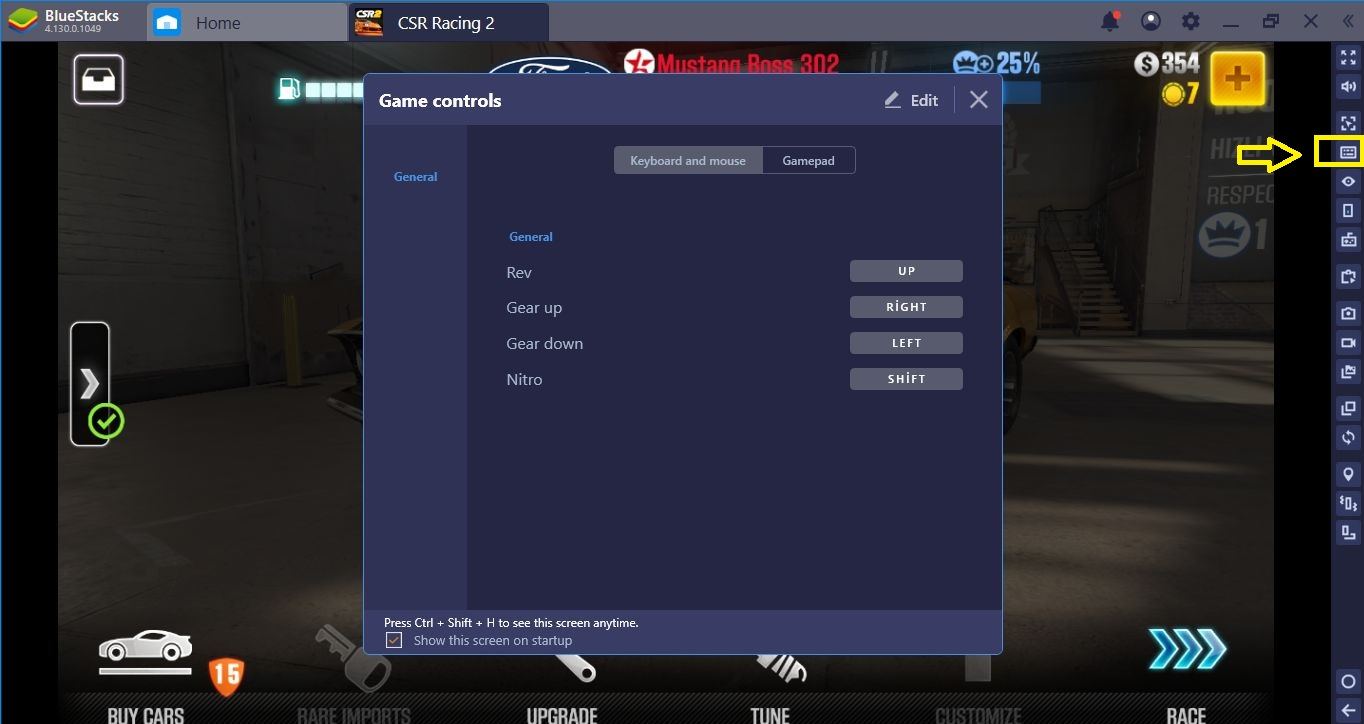 You can open the controls menu by clicking on this button.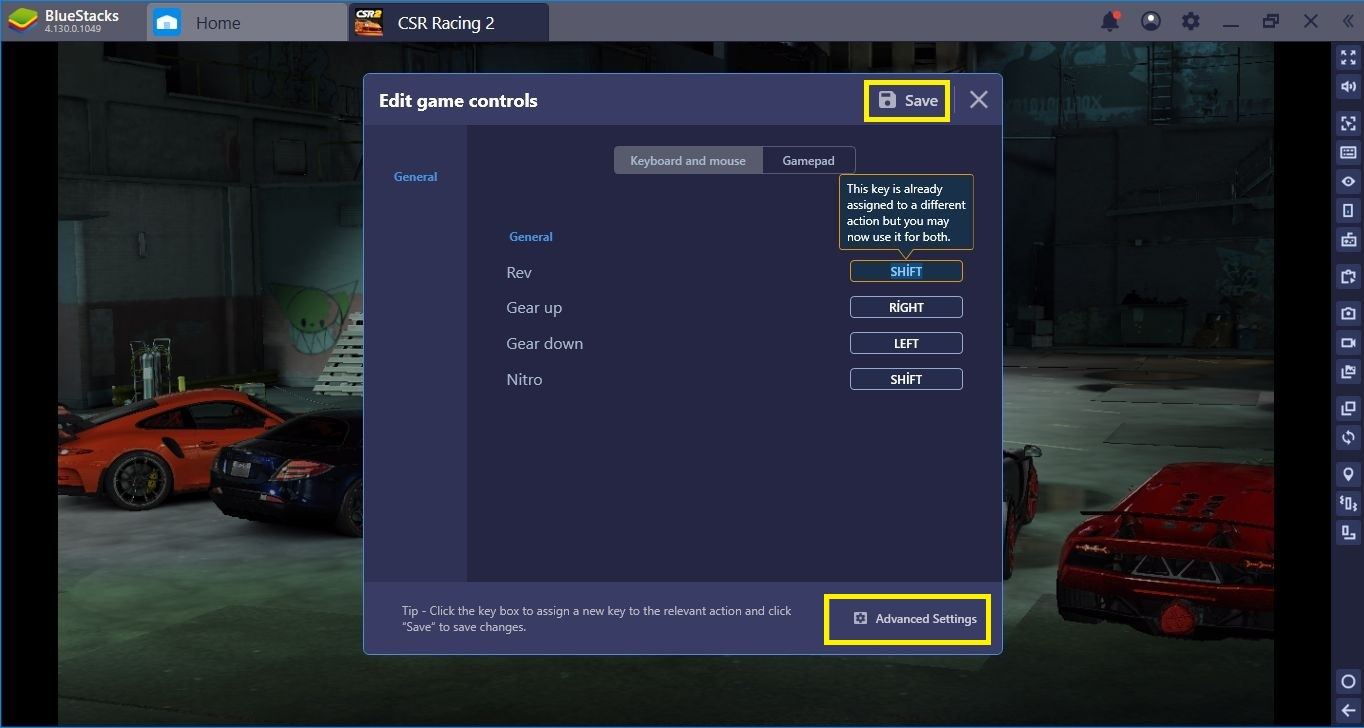 Click on "edit" if you want to change the default control keys. You can assign any key to any function – don't forget to save your new controls.
If you want, you can also use a visual interface for assigning new keys. To do that, you need to open the Advanced Controls menu, which can be done by clicking the marked section in the screenshot above. By doing that, you can drag & drop "tap spots" on any button on the interface. After that, you just need to assign a new key to that tap spot and save.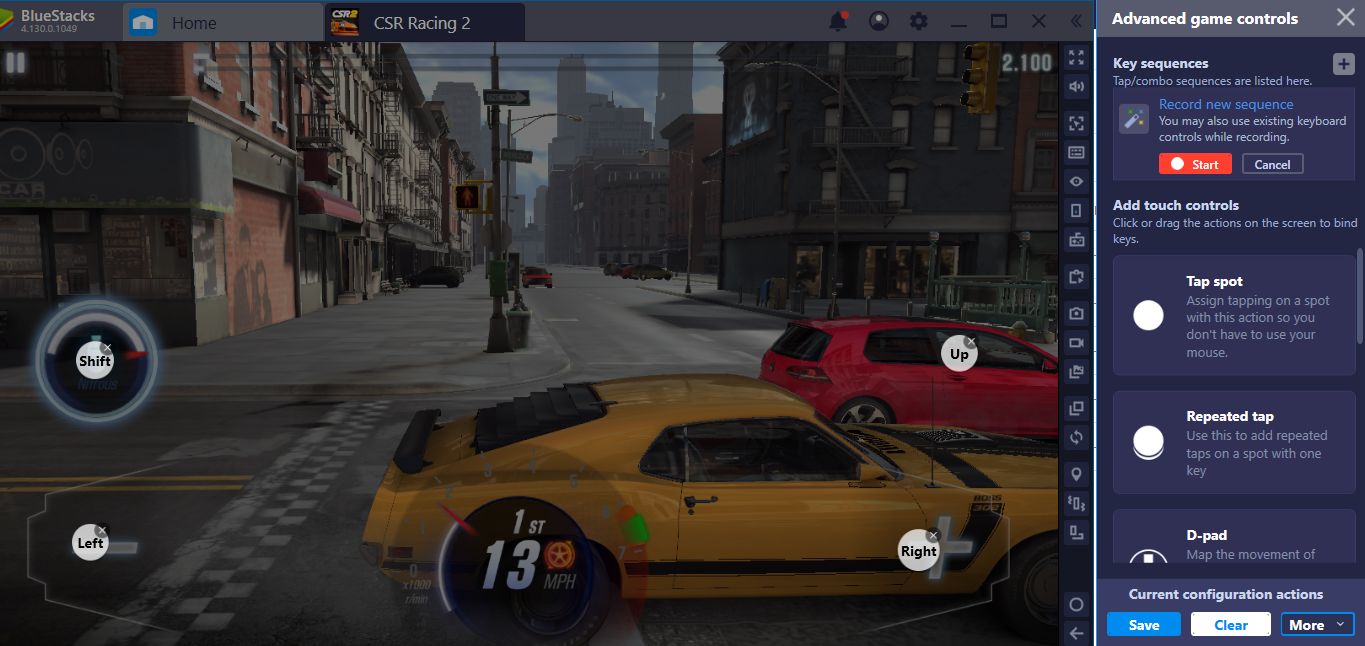 Tap spots in action: All you need is four spots in total. This is another way of creating a personal control scheme.
Trying All The Cars In CSR Racing 2 & Finding The Right One
We already have a guide on CSR Racing 2 best cars but you should still try them all to find the best one that suits your driving style. And this is possible without purchasing them all, thanks to Multi-Instance feature of BlueStacks. At the beginning of the game, you get enough credit to purchase a Tier 1 car for free. Well, by creating multiple instances, you can get the same credits over and over and use them to try all of the cars. And when you find the perfect car for your needs, you can continue to play on that instance. Sounds good, right?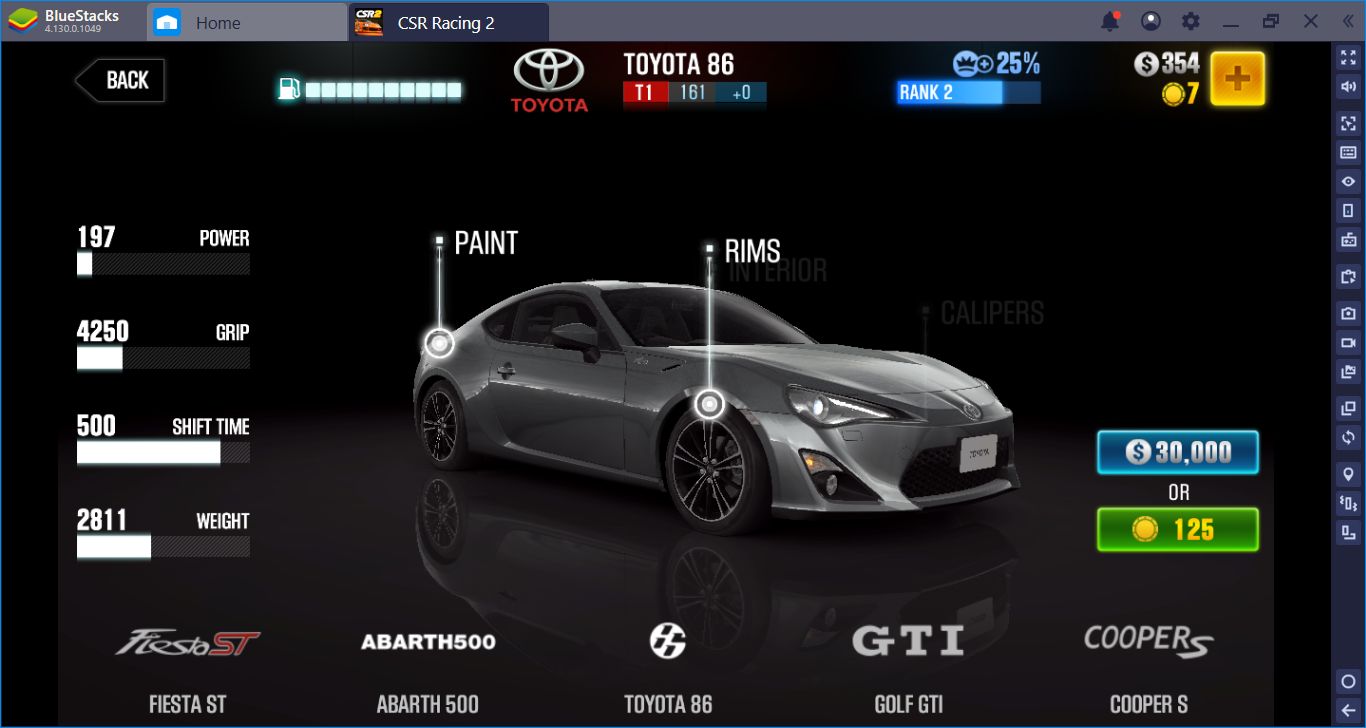 This is the list of all Tier 1 cars and we have enough budget to purchase only one.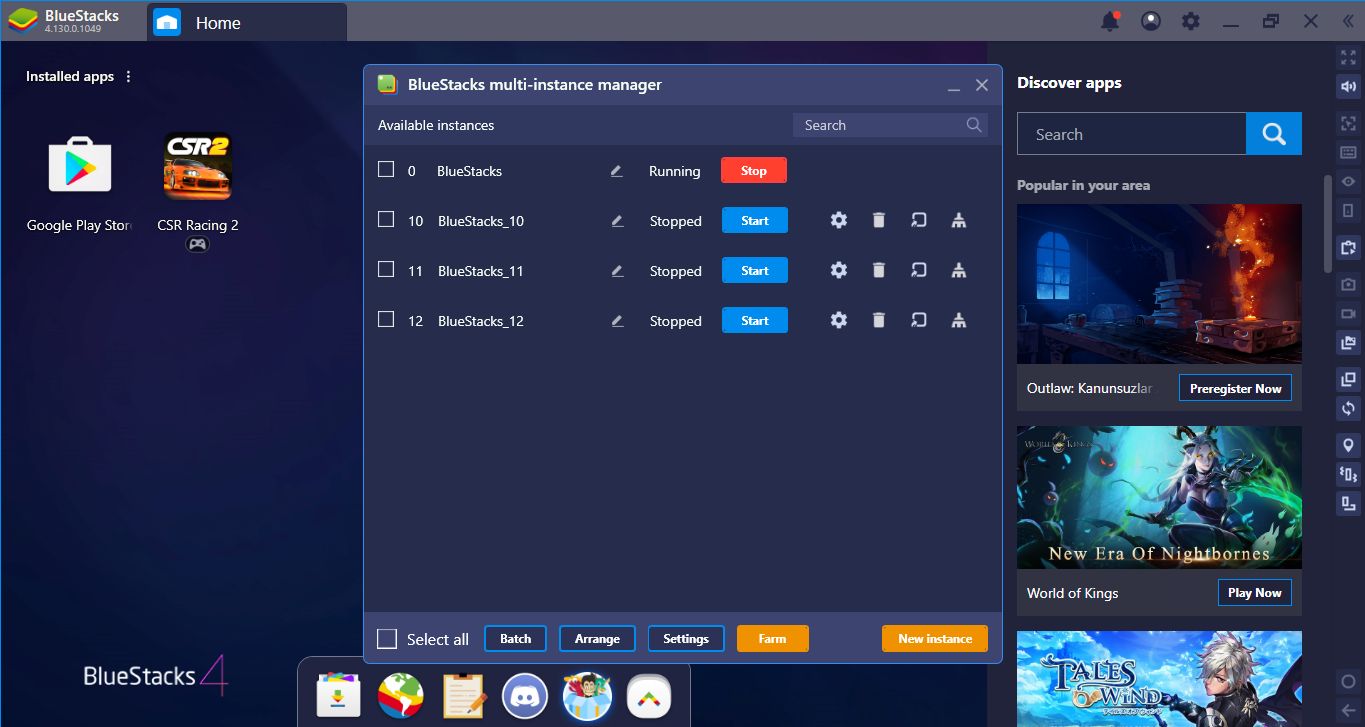 By creating multiple instances, we can get the same starting budget over and over and use it to purchase & try all the cars. Create as many instances as you like, there is no limit.
You installed the game, configured the controls, and find out the best cars to start racing. It is time to turn on the ignition and find out who is the better driver! Take a look at our CSR Racing 2 best cars guide too and see which cars you should focus on different tiers. The streets are waiting for you: Start racing!