Game Guides
Become a survivor – How to Play Dawn Crisis on PC with BlueStacks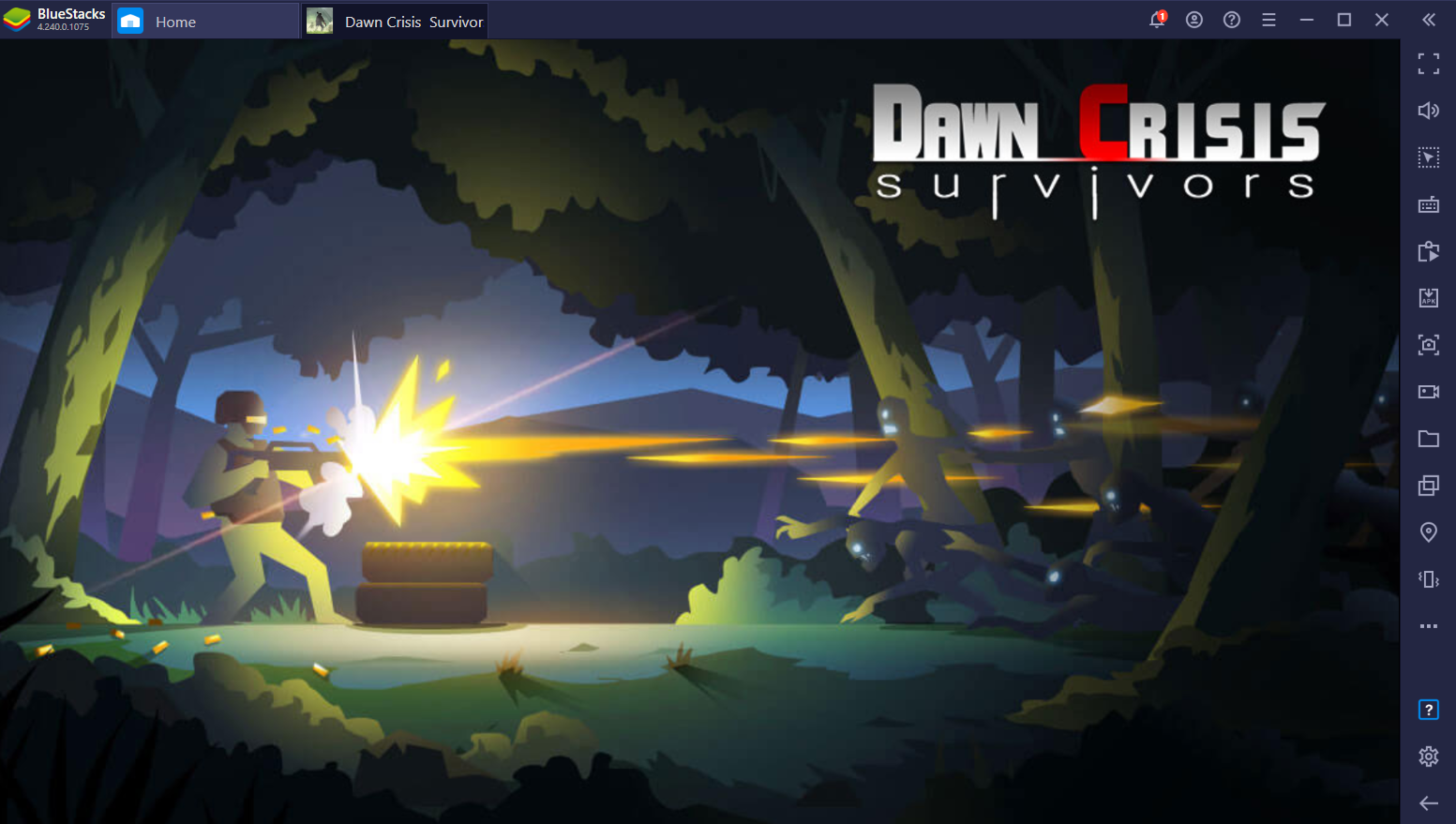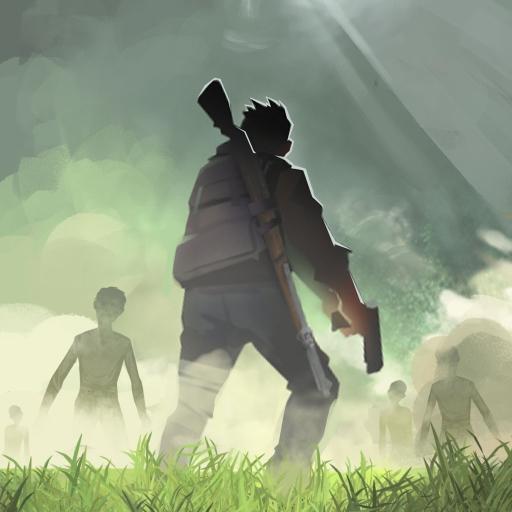 Let's face it, no one wants to get devoured in a zombie apocalypse. So in order to prevent that from happening, you grab your gun and go guns blazing at the hordes of zombies coming towards you from every direction. While you're at it, throw a frag grenade at a large group to take all of them out instantly. Better yet, go ahead and call an airstrike and completely obliterate the hordes.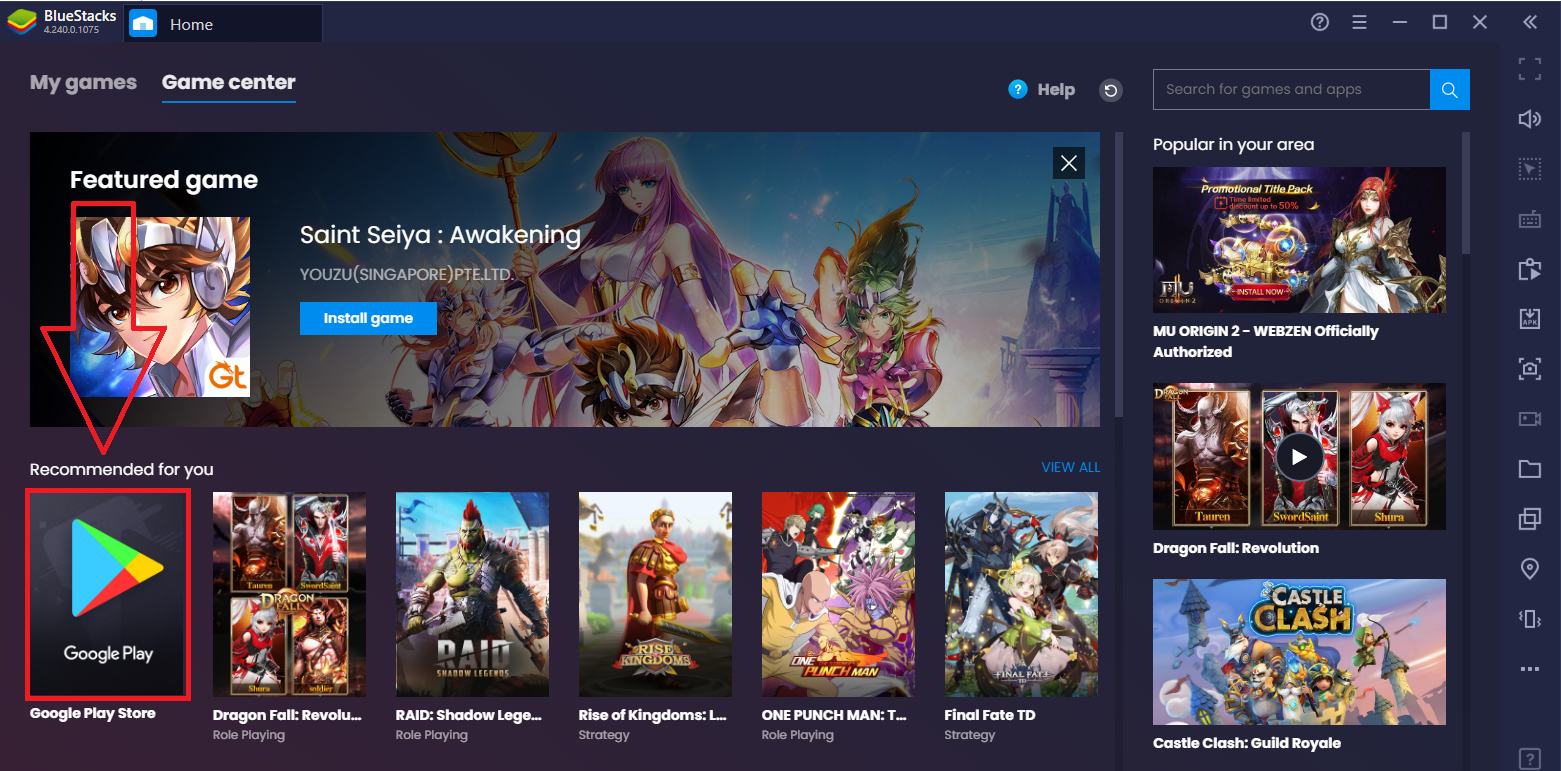 This intense and action-packed zombie kill fest is exactly the kind of gameplay that Dawn Crisis: Survivors provides. And the good news is that you can play this game right now on your PC with BlueStacks. Not only can you enjoy on a PC setup but you can also take advantage of BlueStacks' Keymapping tool in order to become the ultimate survivor in Dawn Crisis.
How to Download and Install Dawn Crisis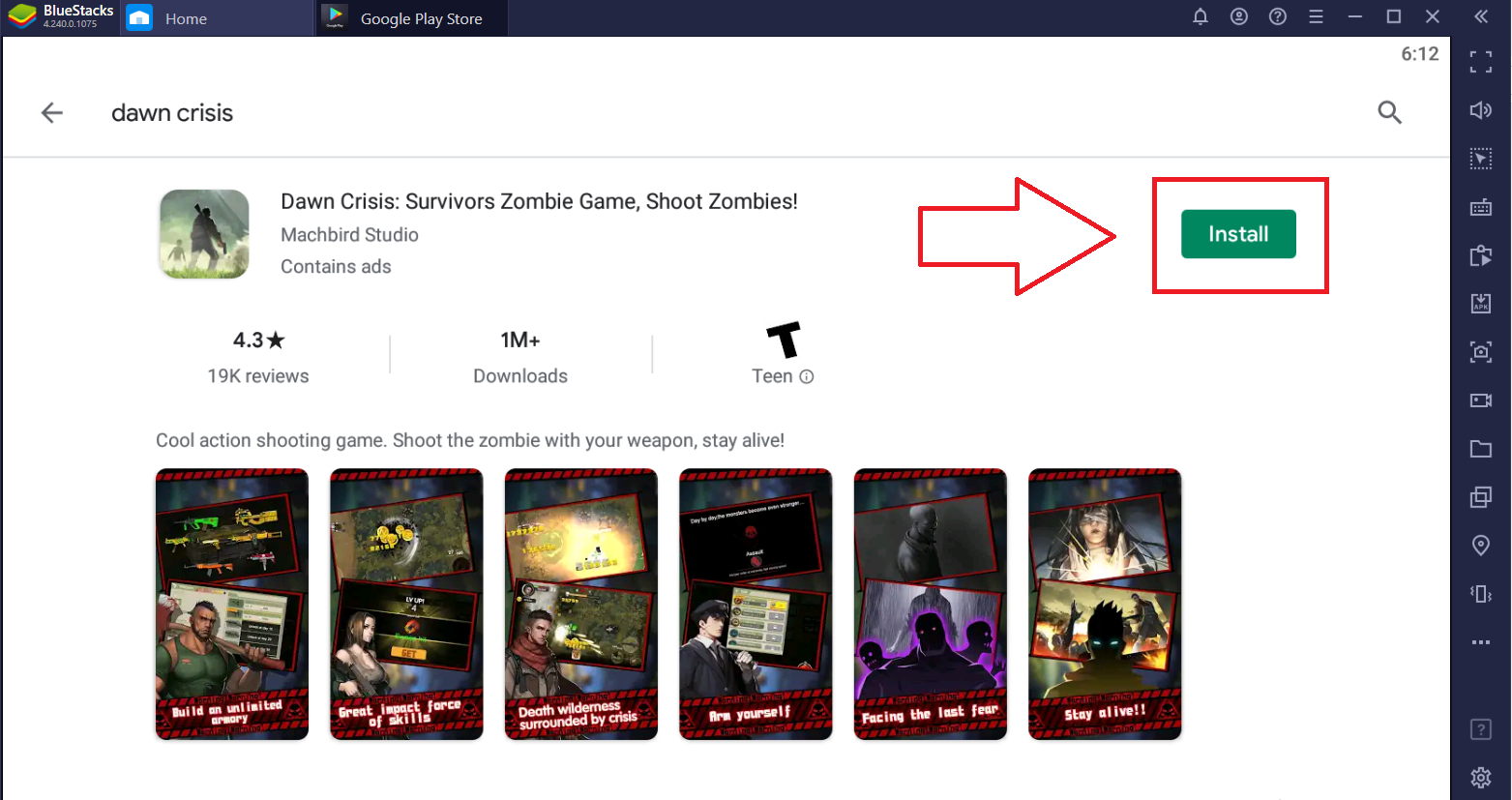 Download and install BlueStacks on your PC.
Click on Google Play Store and Complete Google sign-in to access the Play Store, or do it later.
Look for Dawn Crisis in the search bar at the top right corner.
Click to install Dawn Crisis from the search results.
Complete Google sign-in (if you skipped step 2) to install Dawn Crisis.
Click the Dawn Crisis icon on the home screen to start playing!
An Addictive Top-Down Survival Shooter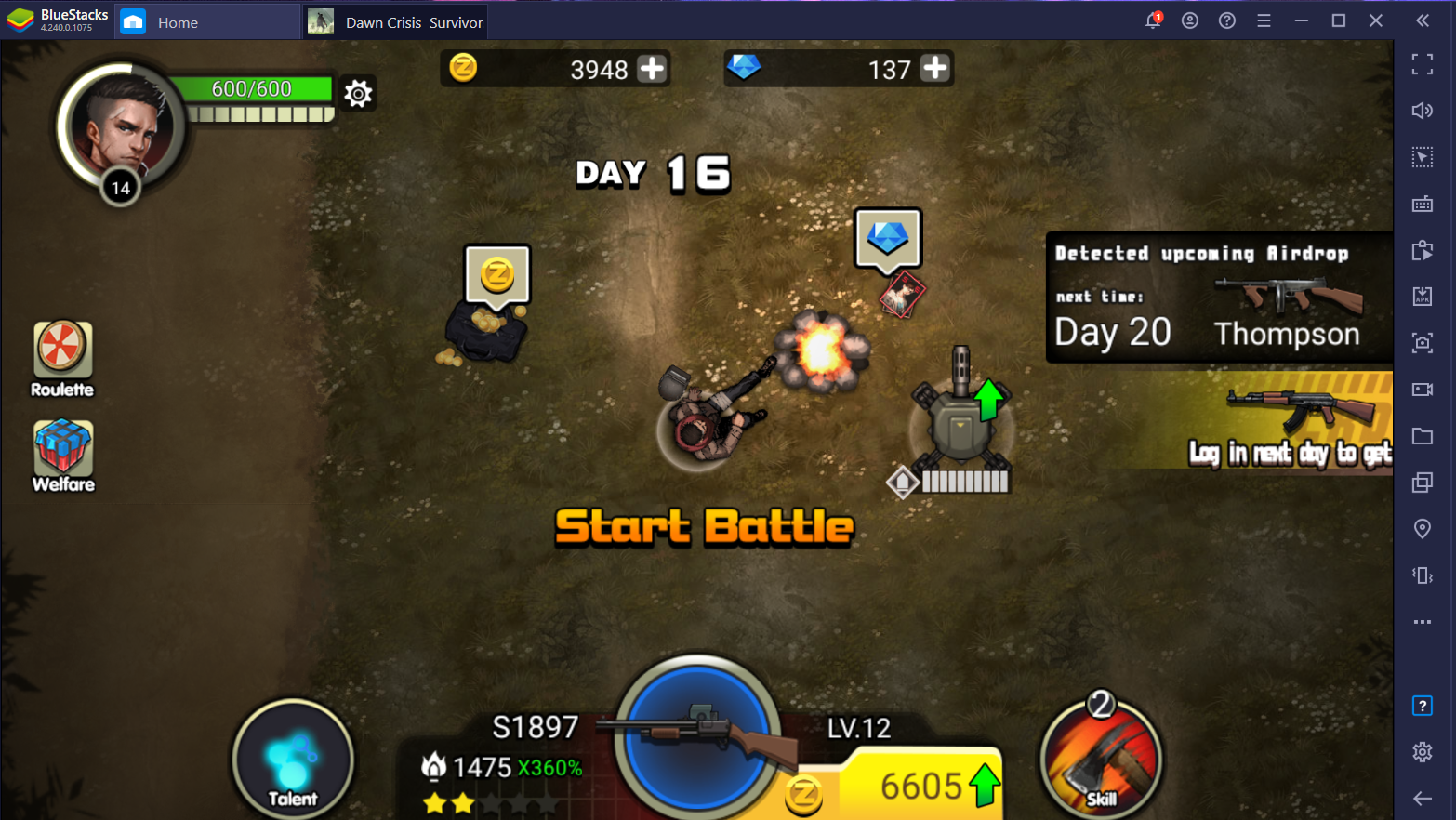 Dawn Crisis lets you take control of a lone apocalypse survivor whose only objective is to keep surviving for as long as possible. As the game progresses, your character gains new weapons and abilities that he can use to eliminate zombies. What's even better is that you can upgrade your arsenal by spending either coins (earned by killing zombies) or diamonds (can be garnered after clearing a level or through loot boxes).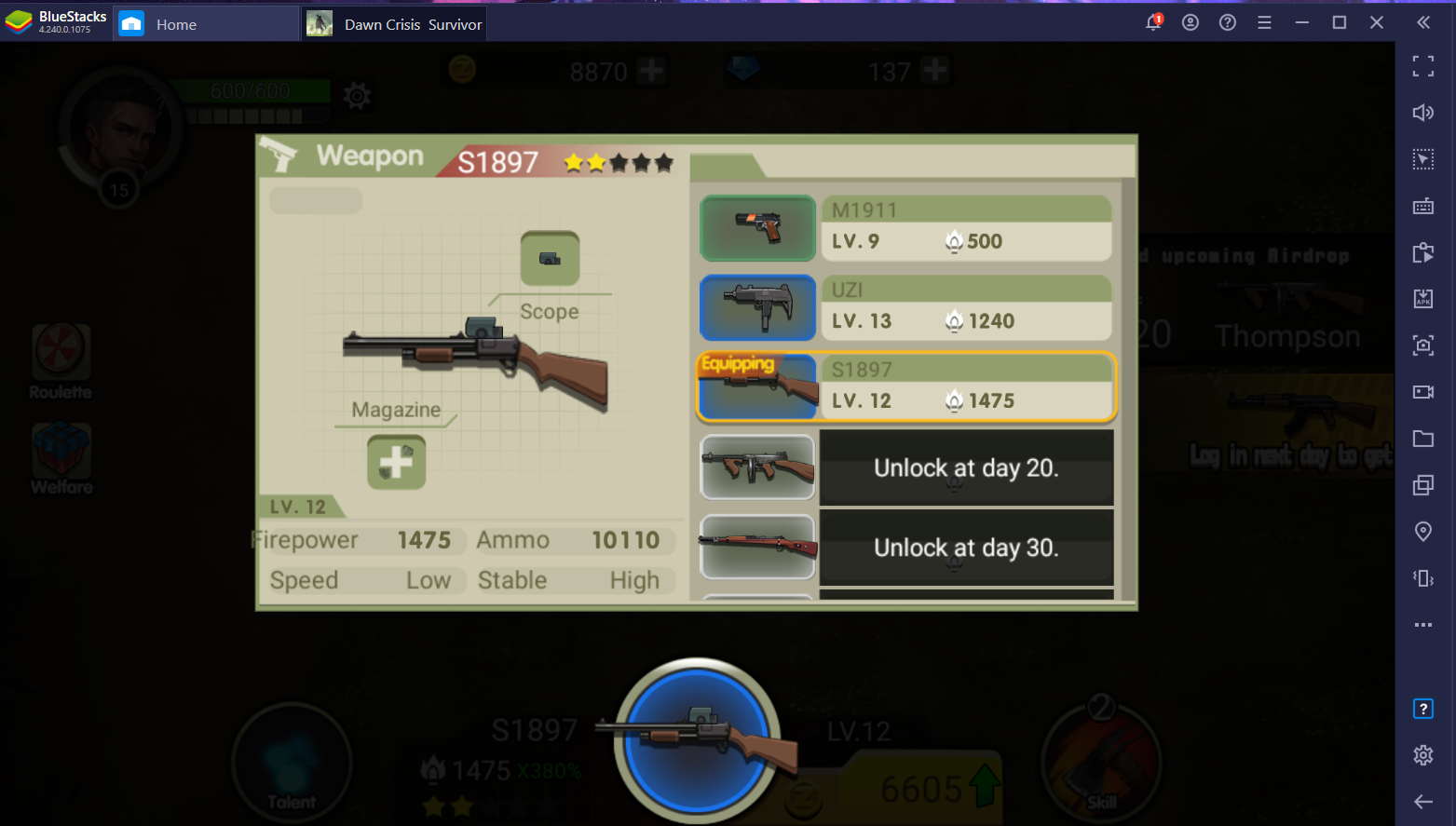 Eventually, your character becomes stronger as you play longer and it is this constant sense of progression that makes the game so addicting. Believe us when we say that when you start this game, you'll never stop playing.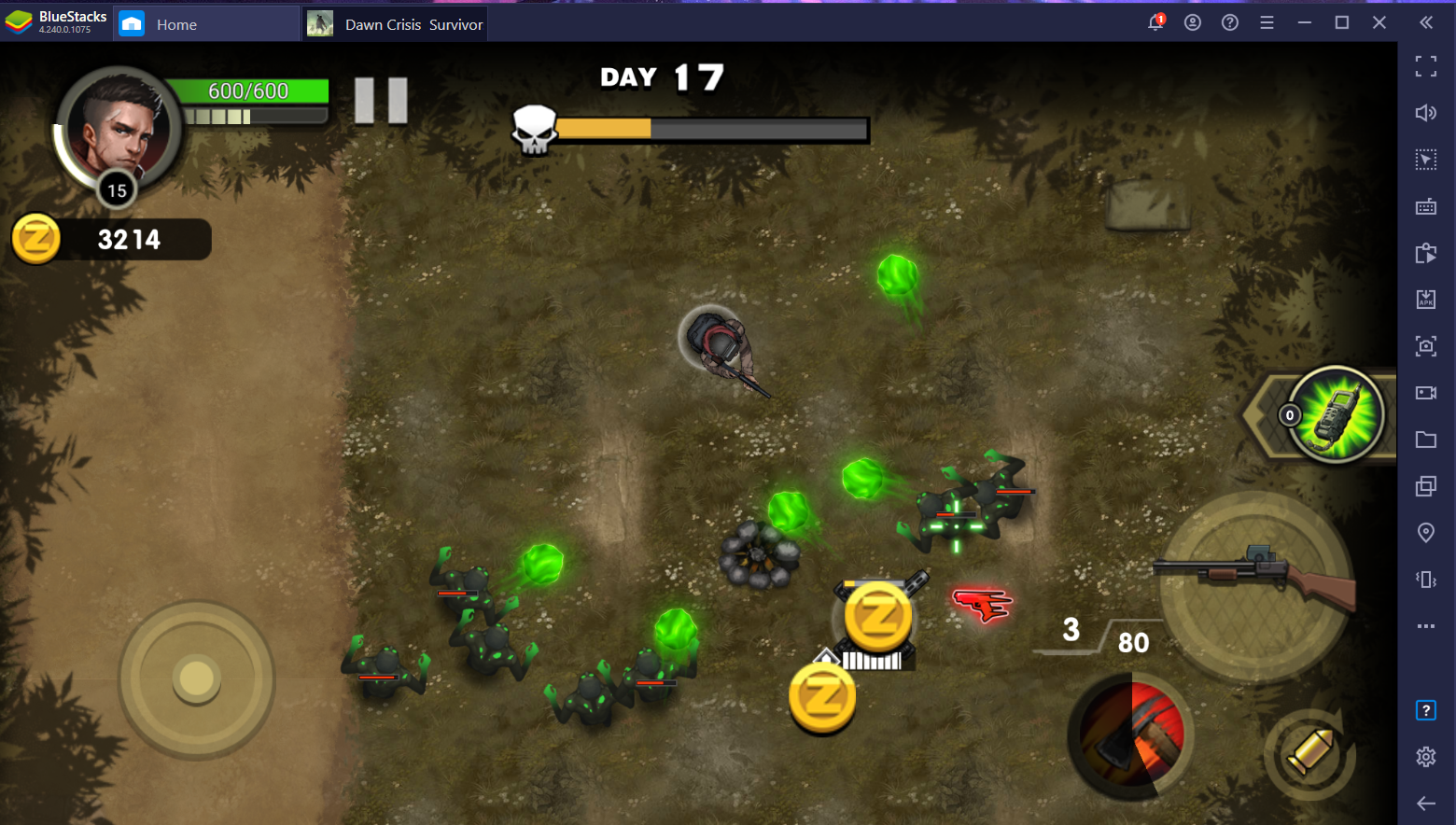 The combat in this game is very simplistic. At first glance, it may seem that you need to manually aim crosshair at the zombies. In actuality, the game uses an auto-aim system wherein your character will instantly lock-on to the nearest enemy. Machbird Studio made the right choice by doing this since it makes the combat more satisfying and less frustrating. However, the game's usage of auto-aim does not automatically make you invulnerable. You still need to be careful with your ammo count and also ensure that you're not surrounded by a horde; otherwise, get ready to see your health go down.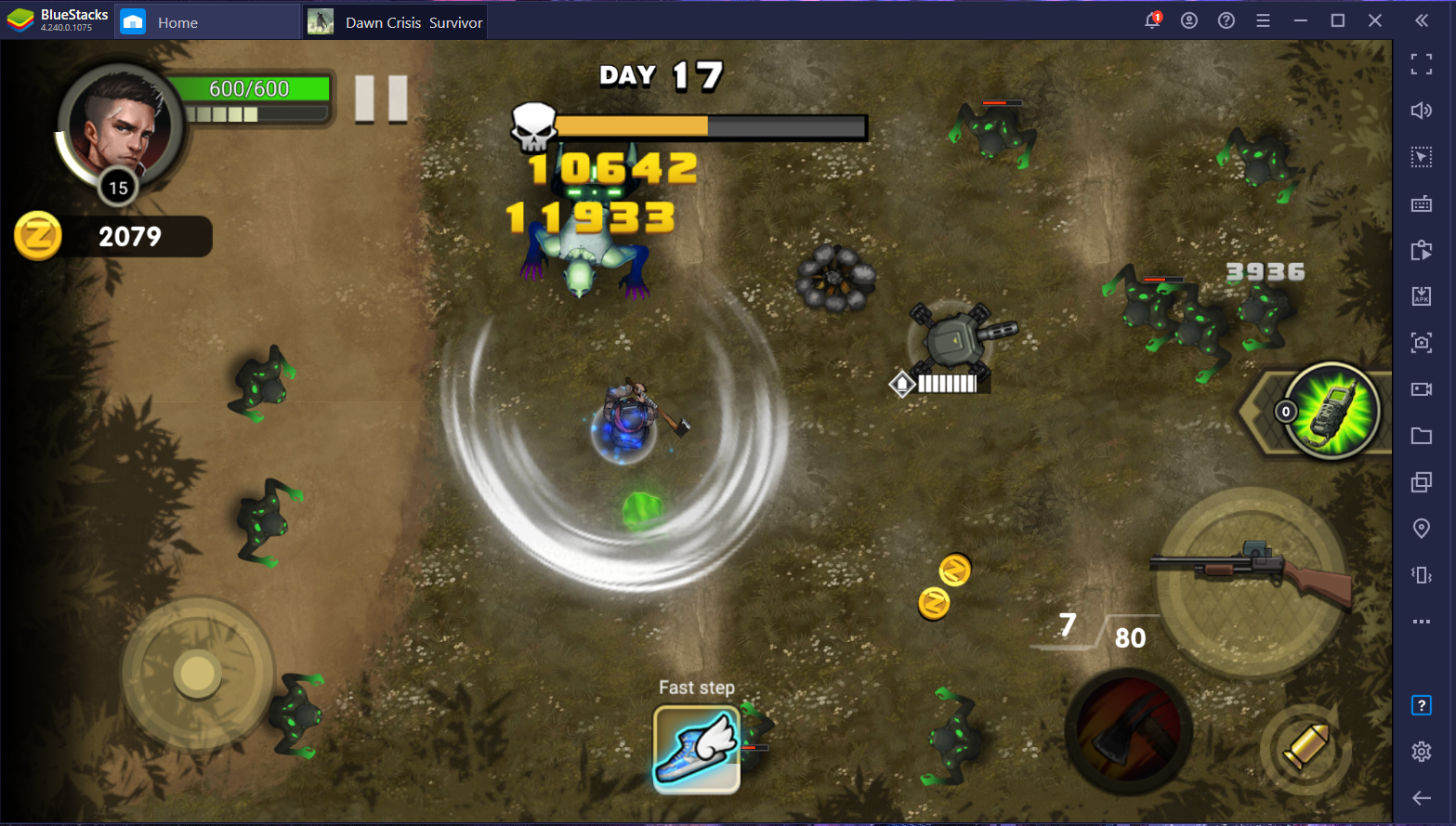 If you unfortunately got caught in a horde and left with no escape, then use your character's special skill which will help him get out of those situations. There are many special skills in this game that you can individually upgrade. Our favorite so far is the Sweep Hit, which allows the character to pull out an axe and swing it three times, pushing away and even killing some of the surrounding zombies.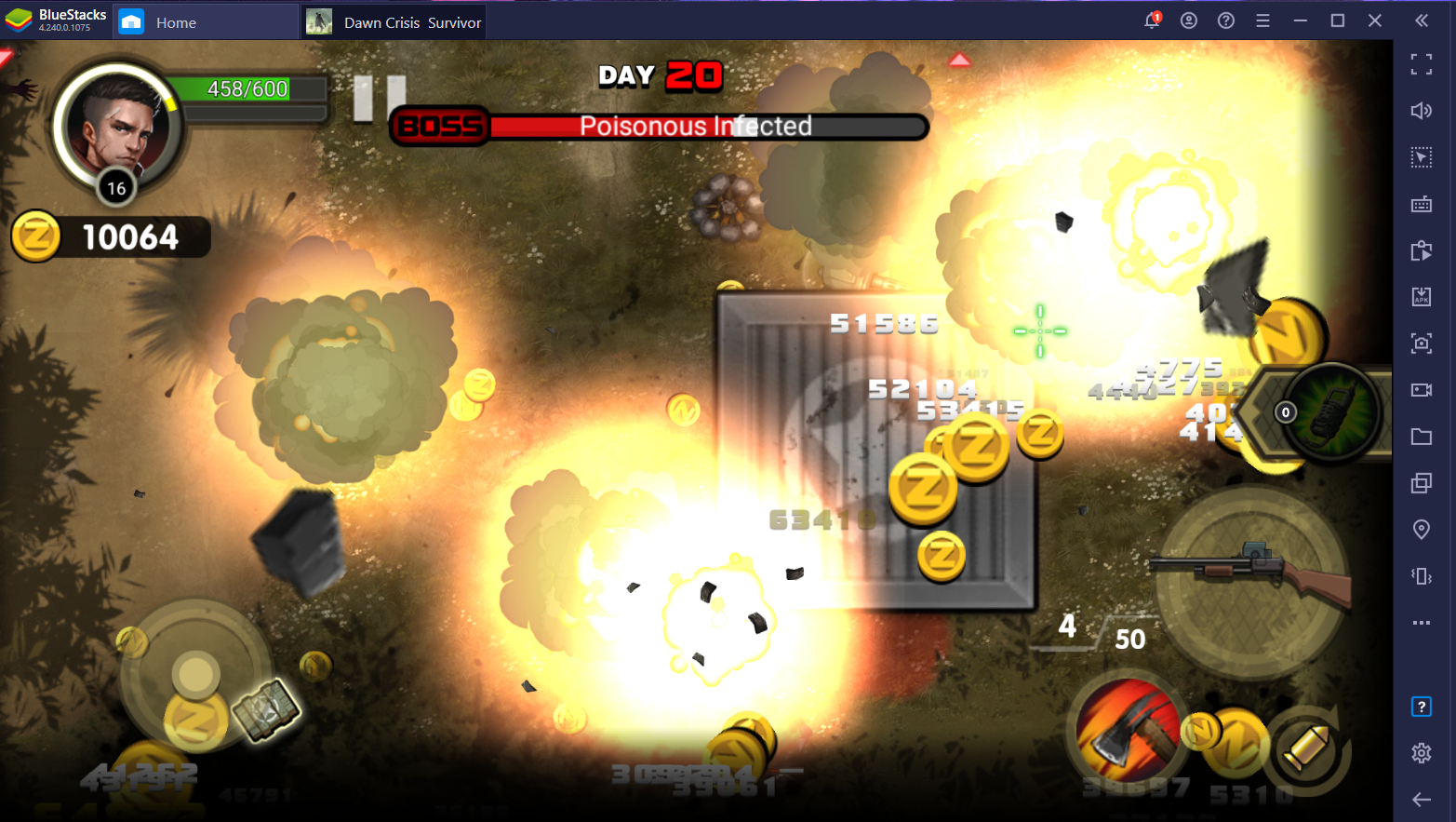 If you're really overwhelmed and willing to go the extra mile, then call in an air strike. The air strike is the most powerful weapon in the game and calling for one will unleash multiple bombs to your location which will deal massive damage to enemies. Be wise though, since the air strike is a very limited resource. Only use it when the time is right.
Aside from the variety of weapons and upgradability, what also makes this game interesting is the diversity of enemies. Not only will you fight zombies in this game but you will also fight ravenous animals, such as mice, ravens, and even wolves. You will also encounter numerous types of infected and occasionally even boss fights, each with a different method of attack. This diversity of enemies gives the game a good sense of challenge as well as further reason for you to keep grinding the best weapons and abilities.
Once you have survived the apocalypse, you can even replay the entire game with BlueStacks' Multi-Instance feature to start a new game and perhaps experiment with different loadouts and strategies.
Use the BlueStacks Keymapping Tool to Your Advantage
As mentioned before, Dawn Crisis has simplistic controls. In fact, it is so simple that it is possible to disregard the mouse while playing and instead solely use the keyboard with the BlueStacks Keymapping Tool. If you own a mouse with side buttons and would want to use said buttons, then this tool will benefit you as well. So let's get started!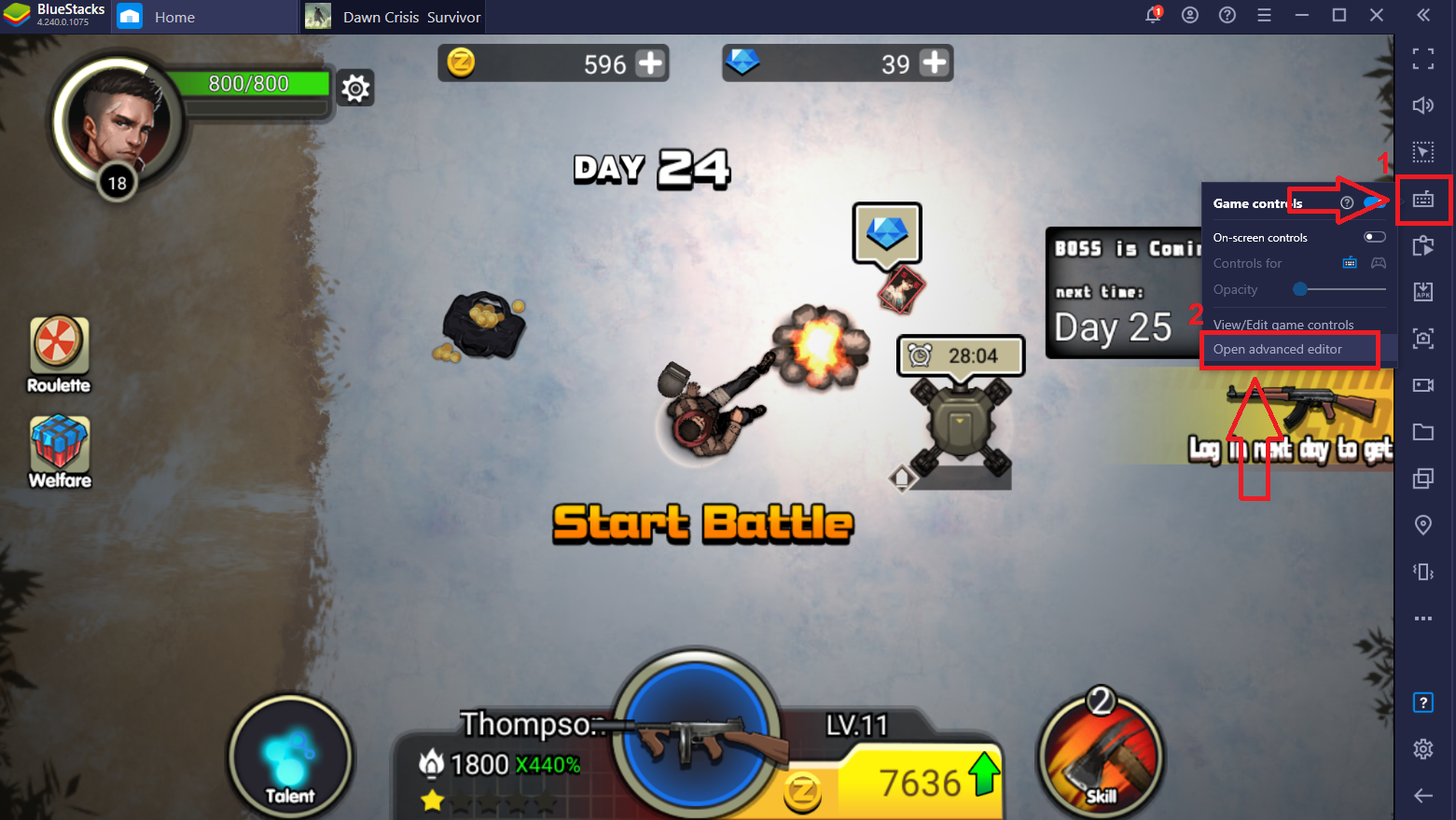 Firstly, click on the keyboard icon found in the game's settings bar
Afterwards, click on "Open advanced editor"
Left-click the button you wish to edit; then, click on the new button you want to use as the replacement. In this case, we replaced the key to use the skill from "V" to "X Button 1", which is our mouse's side button.
Once finished, click Save.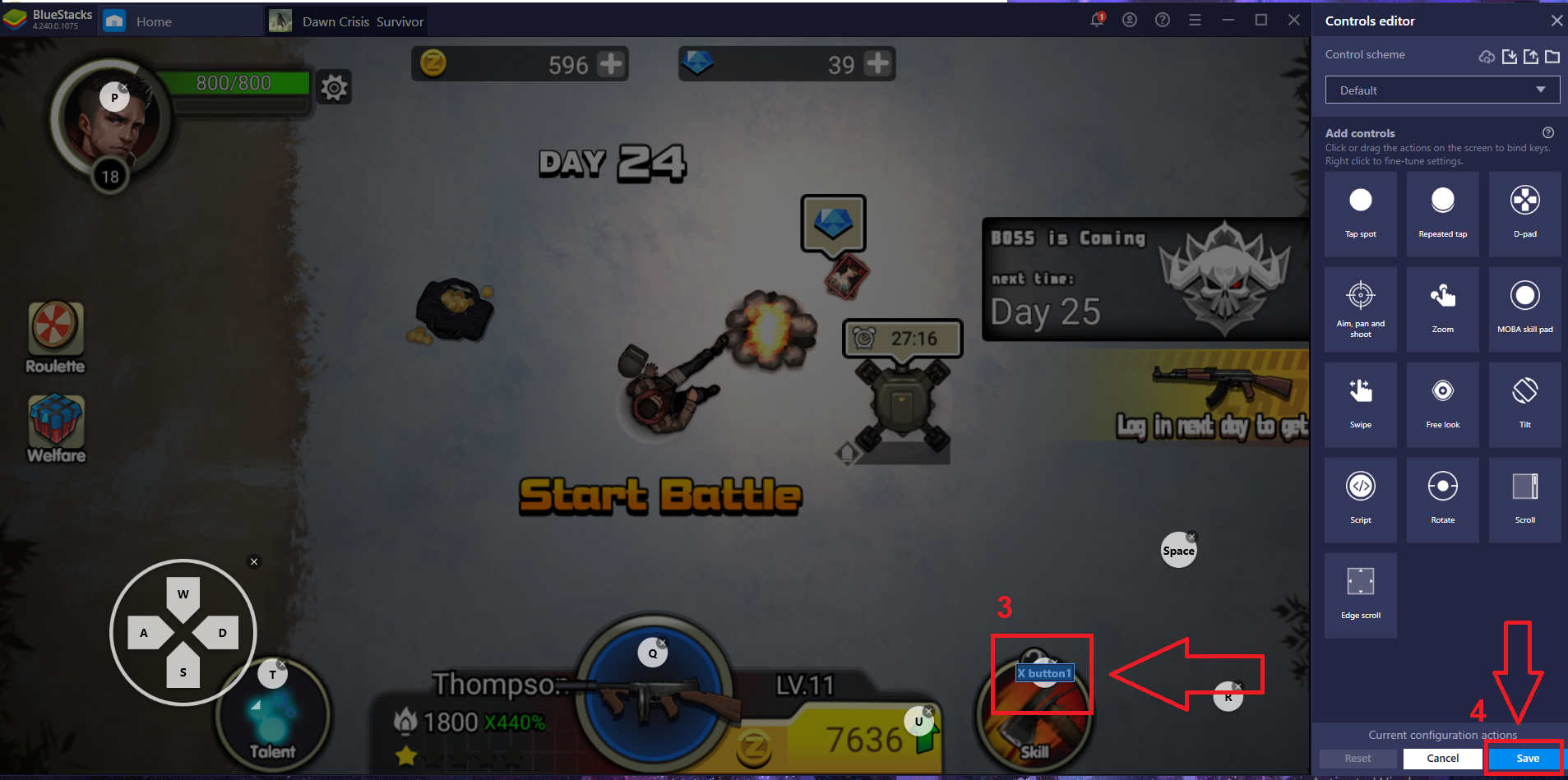 If you prefer to use only your keyboard, then just bind it to your desired key. Although, we do recommend binding it to one of the arrow keys since these keys are easily reachable by the right hand.
Additionally, if you want to quickly call air support without having to use your mouse, you can do so by adding an additional button and then binding that to your desired key. To do so: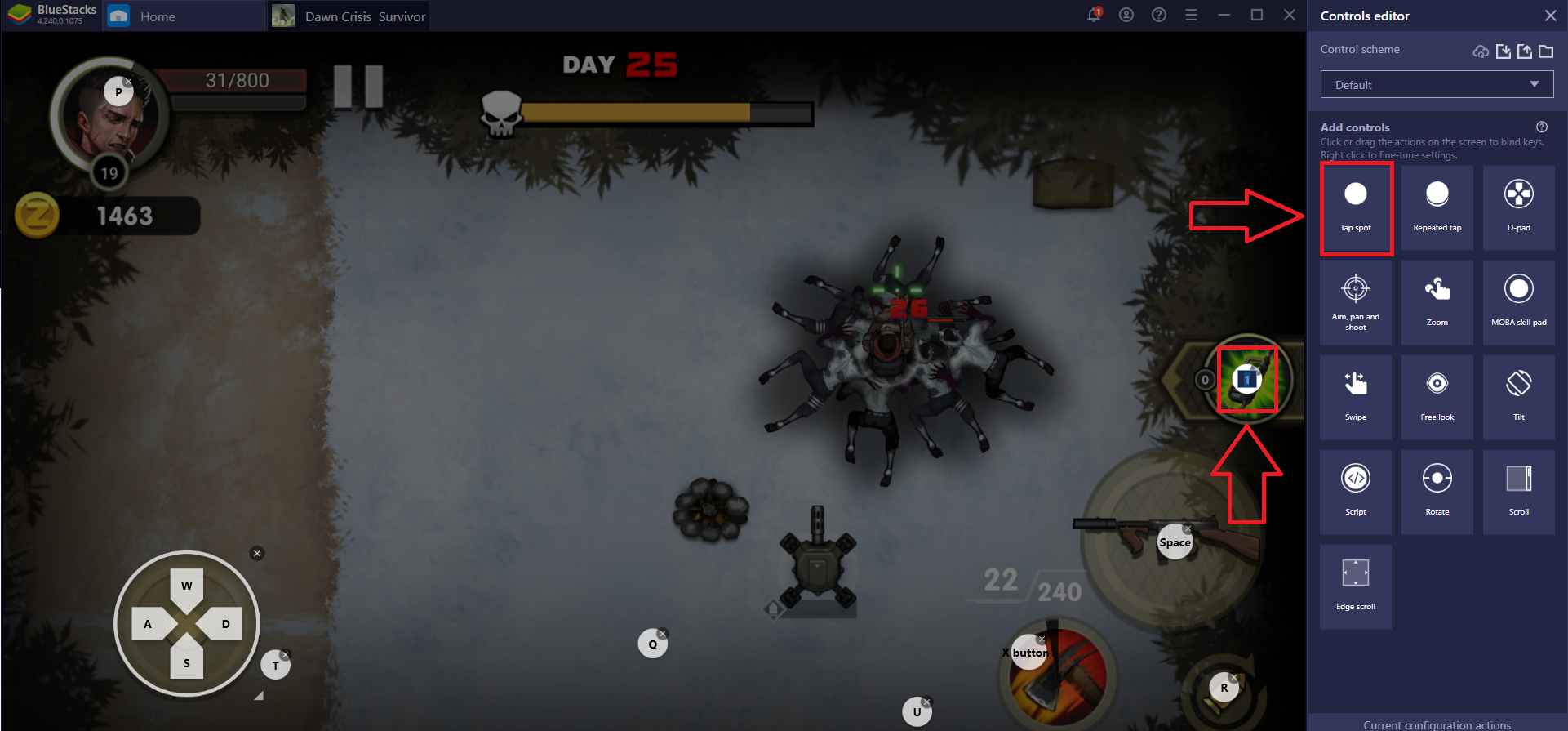 Click the keyboard icon and then click "Open advanced editor".
Hover your mouse cursor on "Tap Spot". Then, drag and drop the new button to the icon of the air support.
Assign your desired key. We assigned ours to "1" since it is easy-to-reach.
Now, calling an airstrike and annihilating all the hordes instantly would no longer be such a hassle.
Be the Ultimate Survivor by using BlueStacks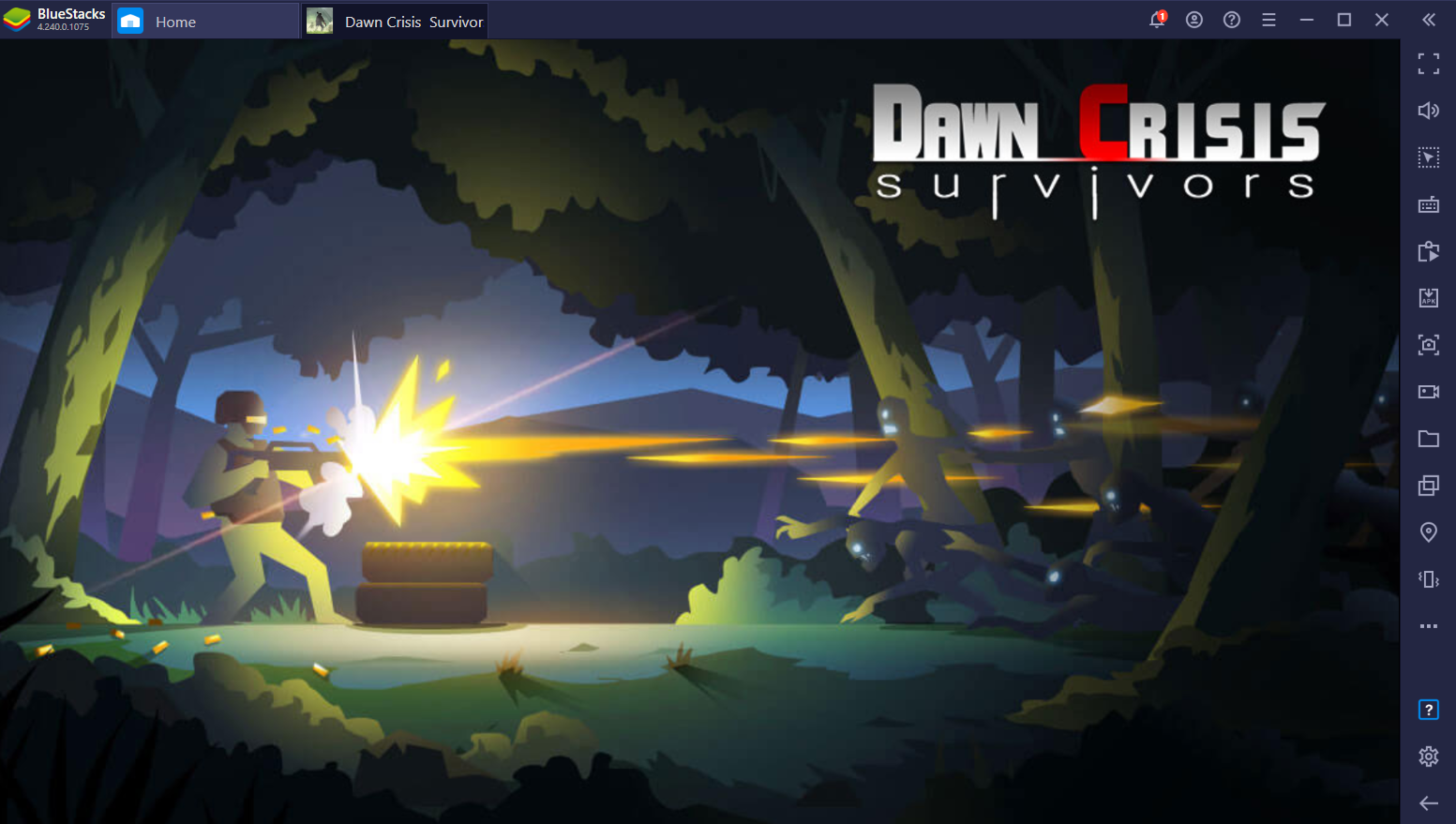 Machbird Studio did a great job in creating a compelling and intense zombie shooter. With the expansive amount of upgradable weapons and abilities as well as diverse enemies with varied difficulty, this game will certainly keep you hooked for hours.
And the good news is that you can further enhance your survival experience by playing Dawn Crisis with BlueStacks and taking advantage of its features to become more efficient. If you are a fellow survivor playing Dawn Crisis on BlueStacks, feel free to express your thoughts on the game and maybe even share some tips in the comments section.
Now the question is, can you become the ultimate survivor?