Game Guides
Tips on Surviving the Apocalypse in Days After: Survival Games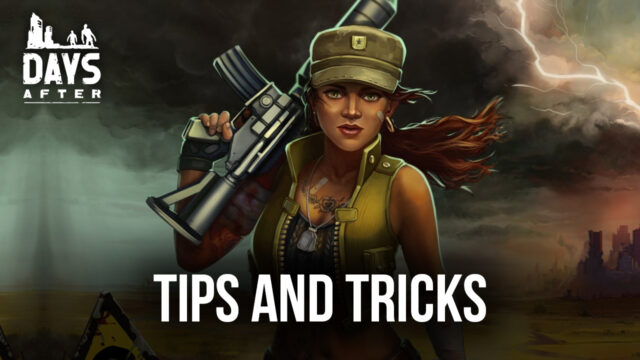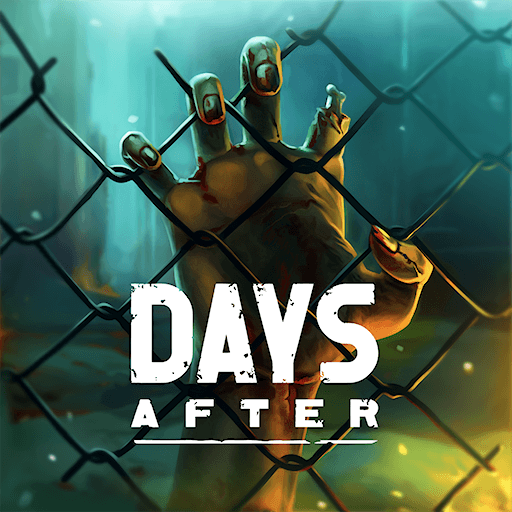 When you play Days After: Survival Games, collecting resources and fighting waves of enemies will become a daily occurrence. Knowing how to do these things is indeed valuable however having some tricks up your sleeve can benefit you greatly in terms of making your life in the zombie apocalypse much easier. In this guide, we'll show you some tips and tricks that you can apply on your daily adventures in the world of Days After: Survival Games.
Stealth Kills
You do not always have to fight zombies and wild enemies head-on. Instead, you can enter stealth mode to either sneak past them undetected or hit them with significantly greater damage.
Stealth mode can be activated by clicking on the crouch icon located at the bottom-left of the screen. In BlueStacks, the crouch button is automatically mapped to the 'C' key on your keyboard. You can change this mapping by going through BlueStacks' Game Controls menu.
Your character moves significantly slower while in stealth mode, but they will be less likely to be detected by enemies. Additionally, whatever weapon they are currently equipping will instantly increase its damage value. You can view a weapon's stealth mode damage by going through your backpack, selecting the weapon, and clicking on "Tap for more". The stealth mode damage is labelled as "Stealth Attack". The stealth attack icon shows an enemy being backstabbed.
You are not completely invisible when you are in stealth mode as you will be detected in the moment that you are in front of an enemy. The effects of stealth are immediately terminated once an enemy detects you. At that point, your weapon reverts to its normal damage value. Stealth mode must be used a means of sneaking up behind an enemy to deal great damage to them or a means of sneaking past them.
Trading With the Sheriff and Armorer
Upon upgrading the Observation Tower to Level 2, you gain access to a location called the Sheriff's Office. In this location, you will meet two survivors: the sheriff and the armorer. These two survivors reward you with resources or even weapons given that you accomplish certain tasks for them.
The Sheriff rewards you with one of three resources such as food and clothes given that you trade in the specified items. You can only pick one of the three rewards that he offers you. The items that he asks for can usually be found as drop loot from zombies or wild animals (i.e., wolves, boars). As you complete more quests for the Sheriff, your ranking in his leaderboards increases and he will offer better rewards in the next quest.
The Armorer is like an upgraded version of the Sheriff in that he offers significantly better rewards but at the expense of them being harder to obtain. The Armorer has three functions: Armorer's Quests, Exchange Offer, and crafting.
In Armorer's Quests, you are required to obtain a body part of a special enemy. Where you can get the required part is specified on the quest itself. Upon completing this quest, the Armorer gives you a part of a strong weapon. This part can be used by the Armorer to craft a very powerful weapon.
The Exchange Offer is almost exactly like the Sheriff's quests except that there are no leaderboards. The Armorer offers better rewards than the Sheriff but the item that he requires is often way more difficult to acquire.
The Armorer can craft legendary items such as the Skullcrusher, Hellfire, and Golden Blood Gun which you character cannot craft. All you need to do is give him the required parts. Some of these parts can be acquired from Armorer's Quests while some can be acquired from certain locations in map.
Managing Resources
As you collect more resources in Days After: Survival Games, it can become quite easy to become disorganized. There will be those situations where all your items and resources are compressed into one storage crate, and this can become a source of sore eyes. Here are some strategies that you can apply to organize your resources better.
Create a dedicated storage area
Find an empty plot of land in your home base that is not too far from your house and build several bases on it. A wooden base requires one pine log and one grass so prepare at least 10 of each. This newly built area is now your dedicated storage area. You may build walls, windows, and doors, around it but you do not have to.

Go to the crafting menu and build several wooden crates. One wooden crate requires 5 pine log, 5 stone, and 5 grass. After crafting, place one crate on each of the bases that you built.

Organize your resources by placing them in their own crates. For instance, food and medicine items can all be neatly stored in one crate while weapons and clothes can be stored in another.
Customize each crate by giving them their own name, icon, and color

Open the crate you are going to edit.

Click on the gear icon on the bottom-left.

Choose an appropriate emblem (icon), color, and name for the crate. The name cannot include any special character.
Store resources in upgradeable home base buildings
Go to any facility in your home base that can be upgraded (i.e., Observation Tower).

Take note of the resources that are required to upgrade said facility.

Collect the resources needed for upgrades either from your storage area or from explorable locations.
Instead of storing your resources in the dedicated storage area, store them in the facility to be upgraded by clicking on the arrow button located at the bottom of the screen
This will automatically take the resources needed for upgrade to the facility's "separate storage area".
Even after exiting the menu, your items will still be there. The facility essentially becomes extended storage.
Take note of the resources that were stored in that facility. Unlike crates, you cannot add an emblem, color, and name to organize and label your resources.