Game Guides
Installing Dig Out! Gold Digger on PC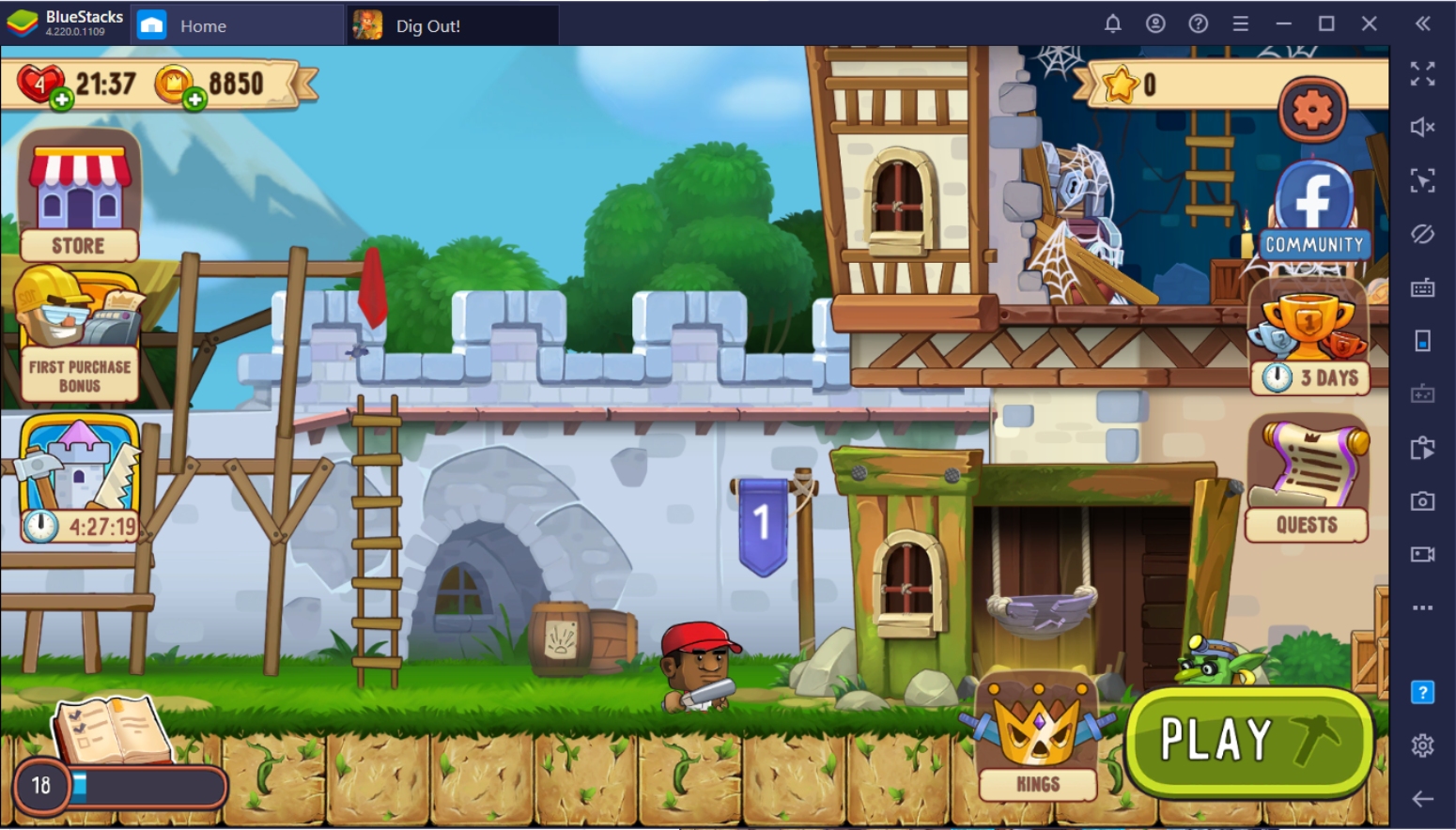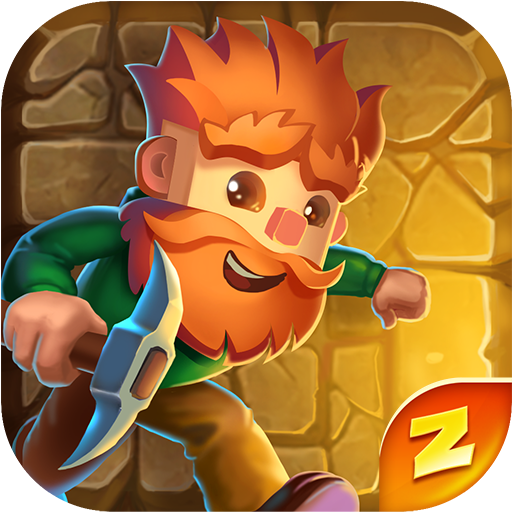 The old kingdom has been overrun by the underground kings to steal the treasures found beneath the castle grounds! It's time to reclaim what's rightfully yours by taking on the perilous task of diving down once more in search of treasures you can use to defeat these greedy kings. In the treacherous search for different relics hidden beneath the earth, you'll be challenged to strategically explore the depths while avoiding the dangers that lie beneath it.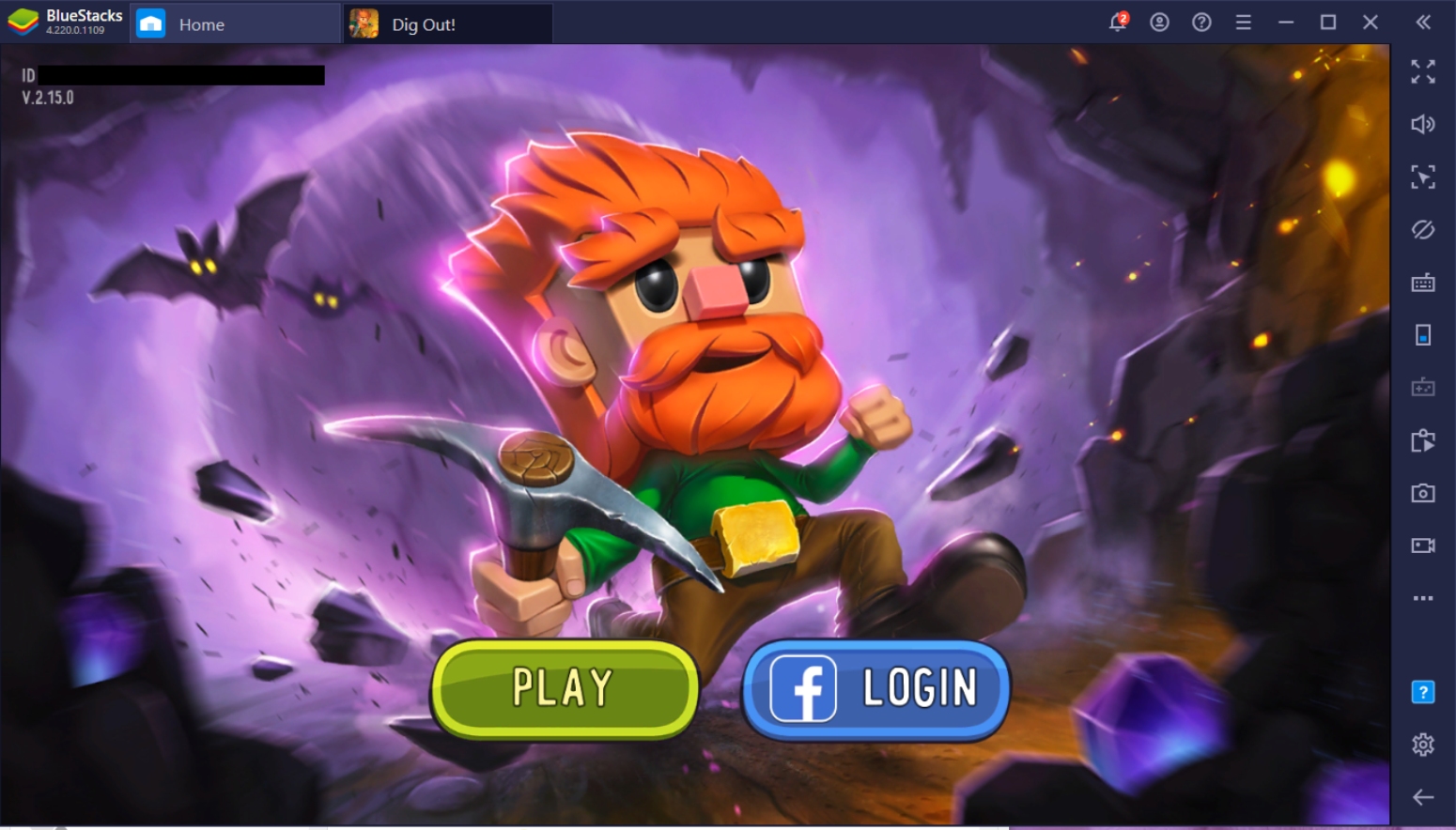 Dig Out! Gold Digger is a retro arcade game that will challenge you to think on your feet as you try to collect various rewards and reach the deepest parts of the underground mines. This game is sure to offer you an entertaining experience with a seemingly endless level system that can go on and on. Collect materials that will help you restore the kingdom to its former glory as you follow the well-written storyline as the world's best gold digger!
How to Setup Dig Out! Gold Digger on BlueStacks?
Arcade games have found themselves at the heart of every gamer by providing an unending sense of entertainment through testing gamers' raw skill. In Dig Out! You'll be facing a continuously evolving puzzle in the form of the underground mines where you'll need to preserve your resources while avoiding monsters as you go deeper into it. Download Dig Out! Gold Digger now by following these simple steps on your computer:
Download and setup your Bluestacks client on your PC
Link your Google Account to the Play Store
Go to Google Play on Your Library to look for Dig Out! Gold Digger
Download the game to your Bluestacks client
Open the game, dive into the underground mines and enjoy!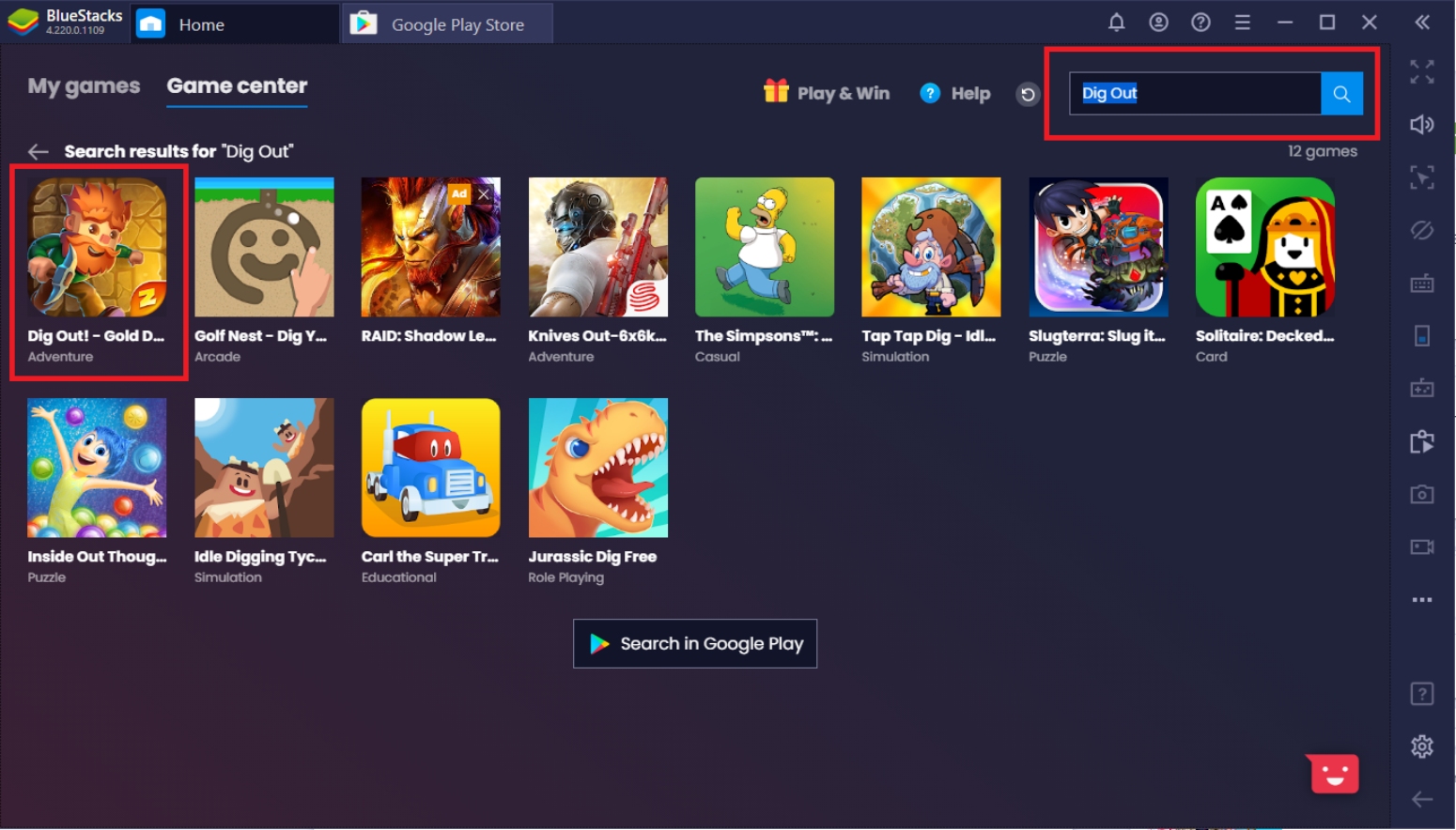 Having this game on BlueStacks PC offers a lot of tools to help you in different scenarios that would otherwise be impossible to do with a smartphone. Learn which benefits you can enjoy by following the rest of this guide!
How To Maximize Playing Dig Out! Gold Digger on BlueStacks
After installing the game on your BlueStacks client, you're all ready to go explore the depths and conquer the difficult puzzles before you. Playing this game on your smartphone definitely has its perks, but since the difficulty increases with each level, more serious gamers might want to consider the pinpoint accuracy that the mouse and keyboard have over the clumsiness of stubby fingers that can hinder your progress at the game's crucial points.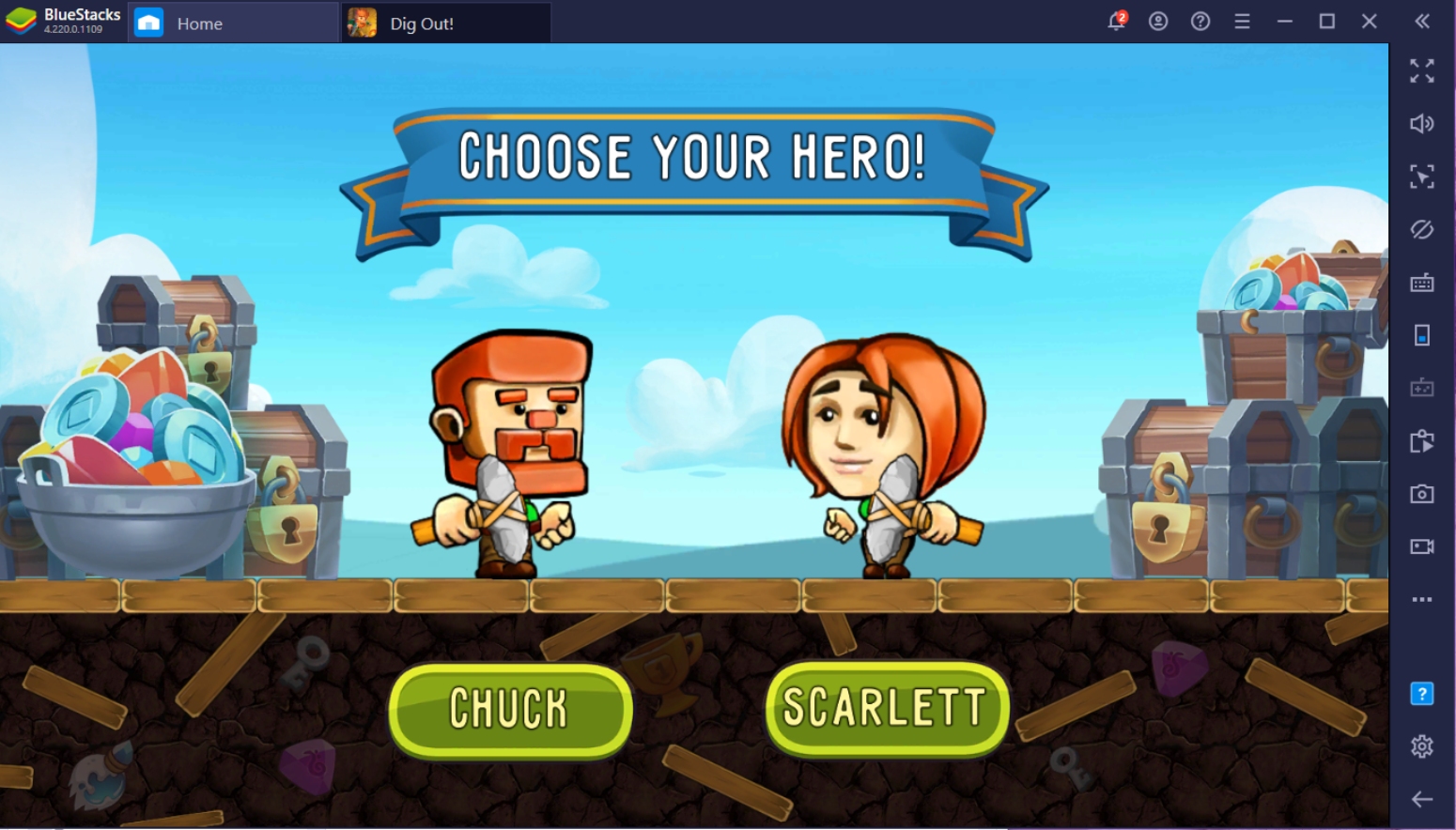 Move More Accurately with the Keymapping Feature
Since arcade games are known to be very reliant on movement to collect rewards from puzzles while avoiding different hurdles, using a more reliable controller like your mouse and keyboard becomes useful. As you descend deeper into the mines, you'll notice that there will tend to be more enemies that pursue you as you open up the path. By using the BlueStacks Controls Editor Function, you can enjoy a more accurate platform to play in.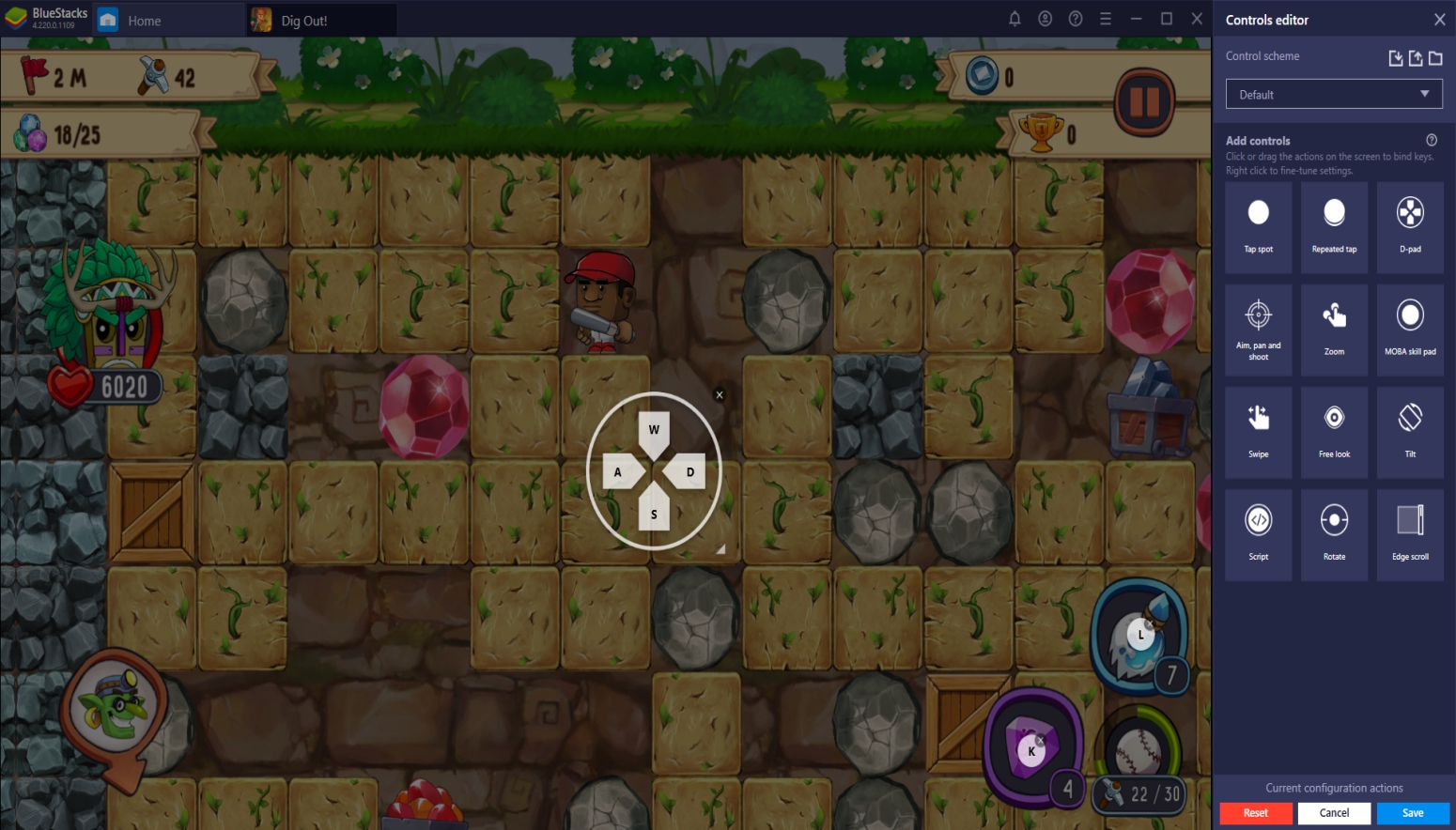 If you're not comfortable using your keyboard, you can always use your mouse for a smoother directional transition. By removing your thumbs from the screen, you can have unobstructed vision, which helps to find treasures and Repair Points more easily to upgrade your tools. You can even customize your key bindings yourself or stick with the default keymaps programmed into your game even before you play it.
Play More Games with Multi-Instance Gaming
Playing one game not enough for you? Play multiple instances of your favorite game with BlueStacks' Multi-Instance Manager. Waiting for the energy bar to fill-up can really suck, especially since each energy point takes 20 minutes to refill. Open multiple games to shuffle between your games and enjoy every moment of gaming you have. After all, arcade games are best enjoyed on the side while you focus on your main game.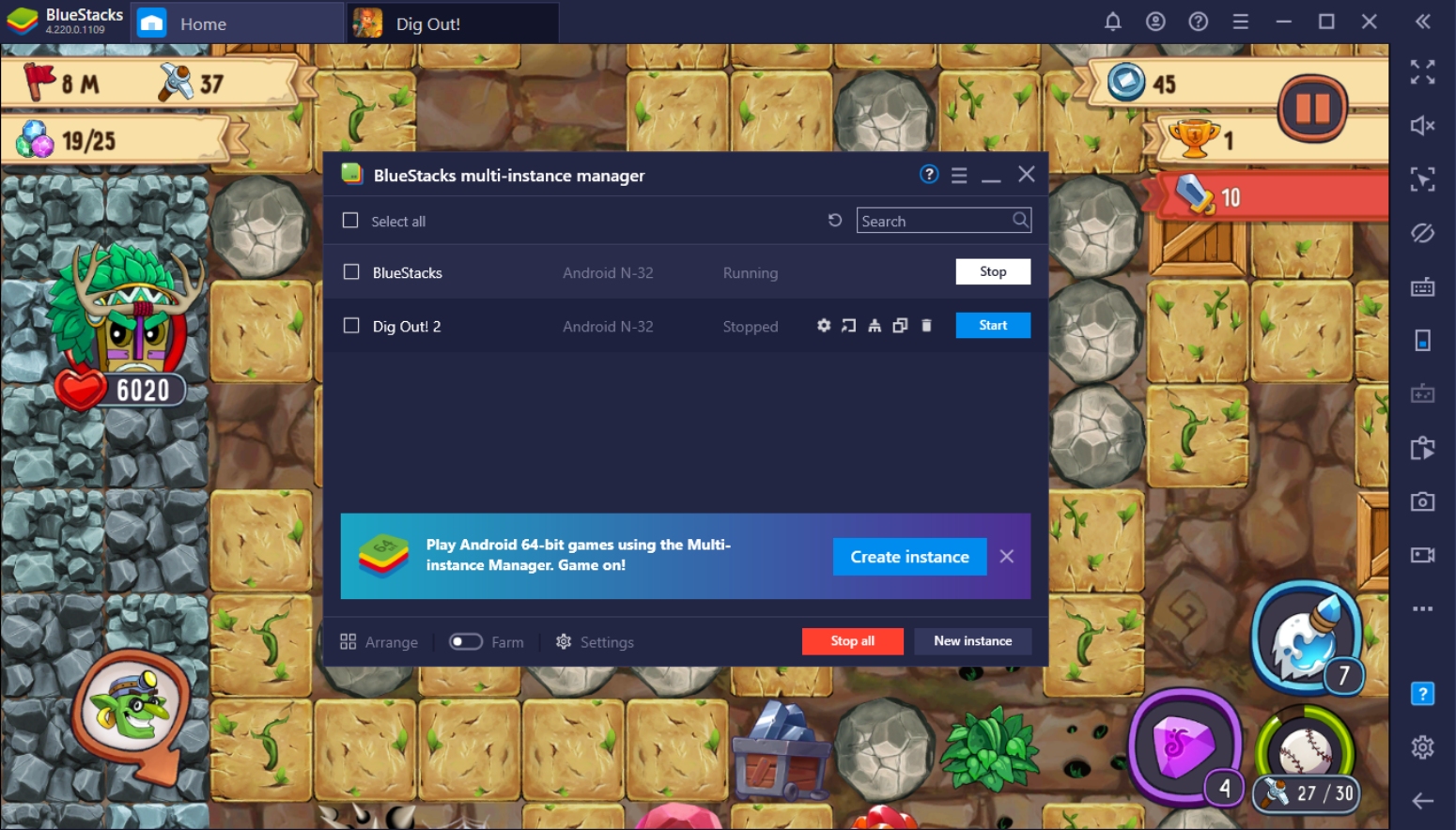 Record and Share your Gameplay Online
Sharing your gameplay online is a growing interest in gamers of this generation. Despite being a retro arcade game, following modern trends can still be something you can do if you plan on setting up your own video game channel or simply share amazing moments with your friends. The BlueStacks Screen Recorder function will allow you to record your gameplay the same way you would with a mobile phone, but by utilizing your computer's processing power.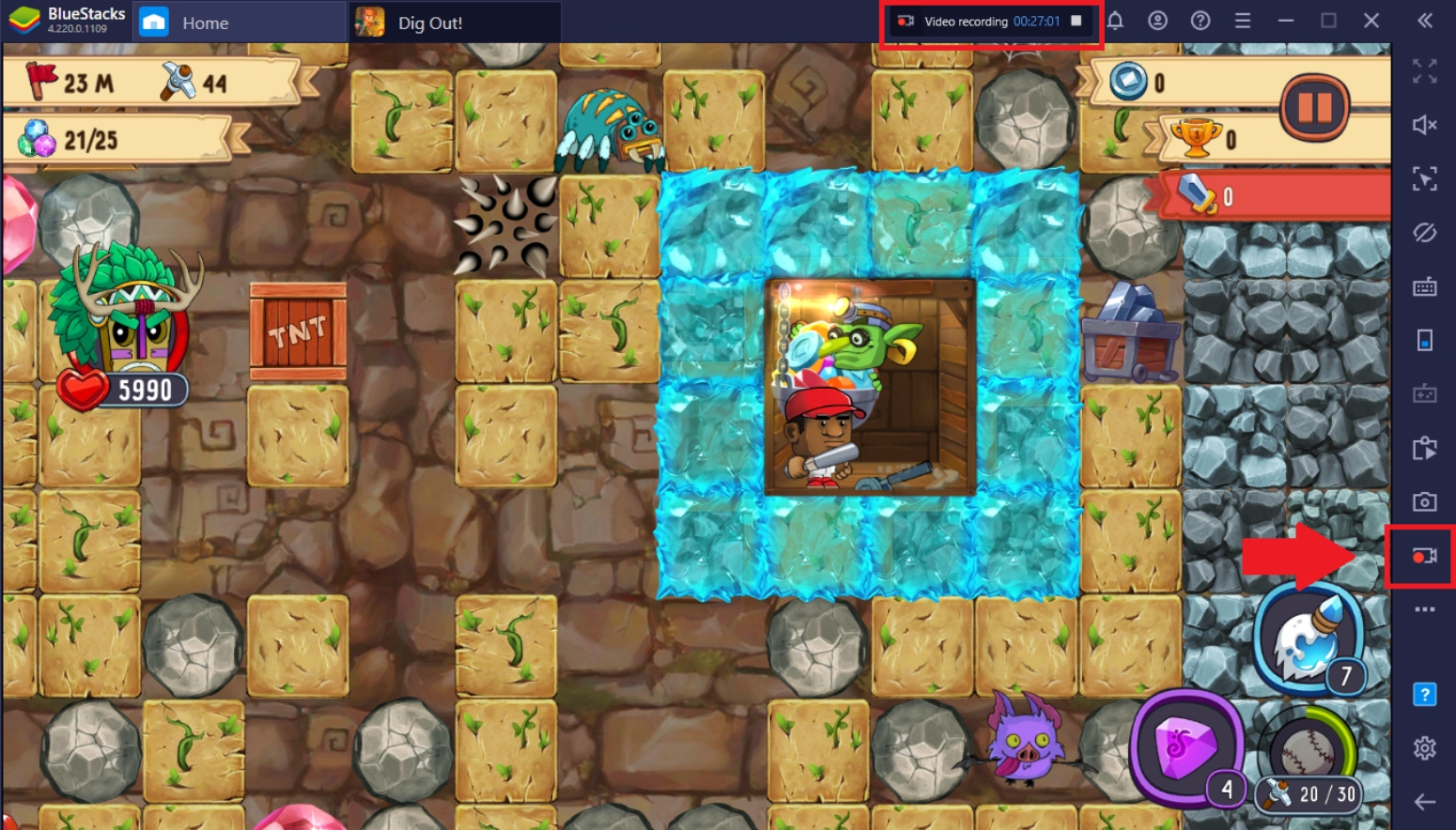 With the BlueStacks Streaming Mode [How can I stream from BlueStacks?], you can also set up your own stream and show your gameplay live. Making money from gaming is one of the more pursued careers in today's generation, and for good reason. Hook some viewers on your channel with the seamless streaming power that BlueStacks has to offer. Your viewers deserve nothing less than top quality videos, after all. A smartphone might be unable to provide such videos, with its limited hardware power.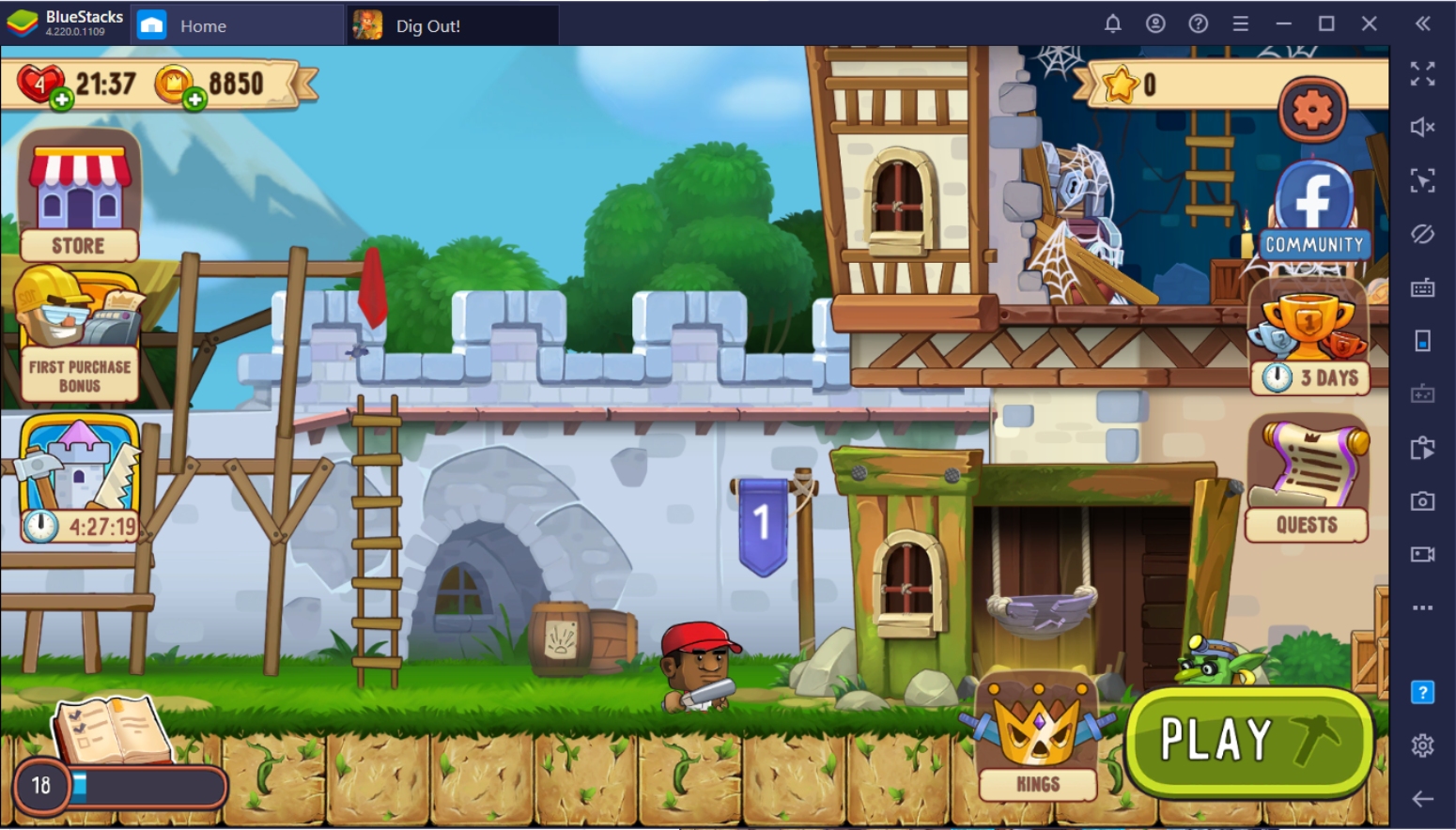 Conquer the Endless Depths as the Greatest Miner to Ever Play
Climb the rankings as the best miner in the world by participating in the weekly tournaments which are participated by the most competitive players in the world. With such tough competitors, you should equip yourself with an arsenal worth your reputation as a hardcore gamer. BlueStacks definitely has everything in its kit to help you achieve your goal of conquering everything the game throws at you with relative ease.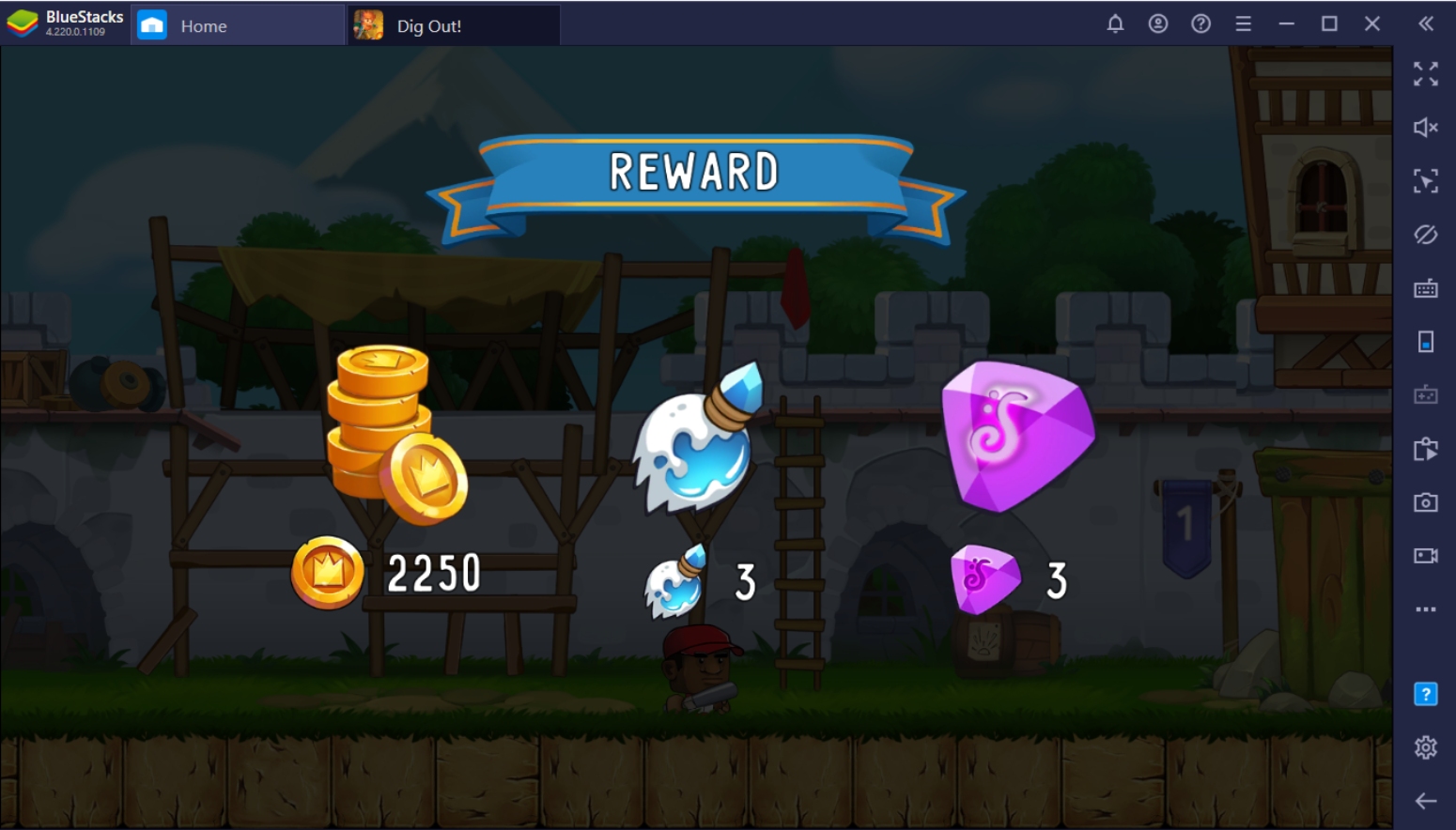 The ruined kingdom is left with almost nothing. However, with a hardworking miner like you, it can attain its former glory once more and become full of life and treasure. Help the citizens of the castle and in return, they will offer their services that will help you travel further underground. The fate of the world is on your shoulders, your road to becoming a hero is only beginning. It is your duty to help the people with everything you've got, so use BlueStacks functions to reach heights – or depths – that have never been reached before!