Game Guides
Disney Sorcerer's Arena: Meet your team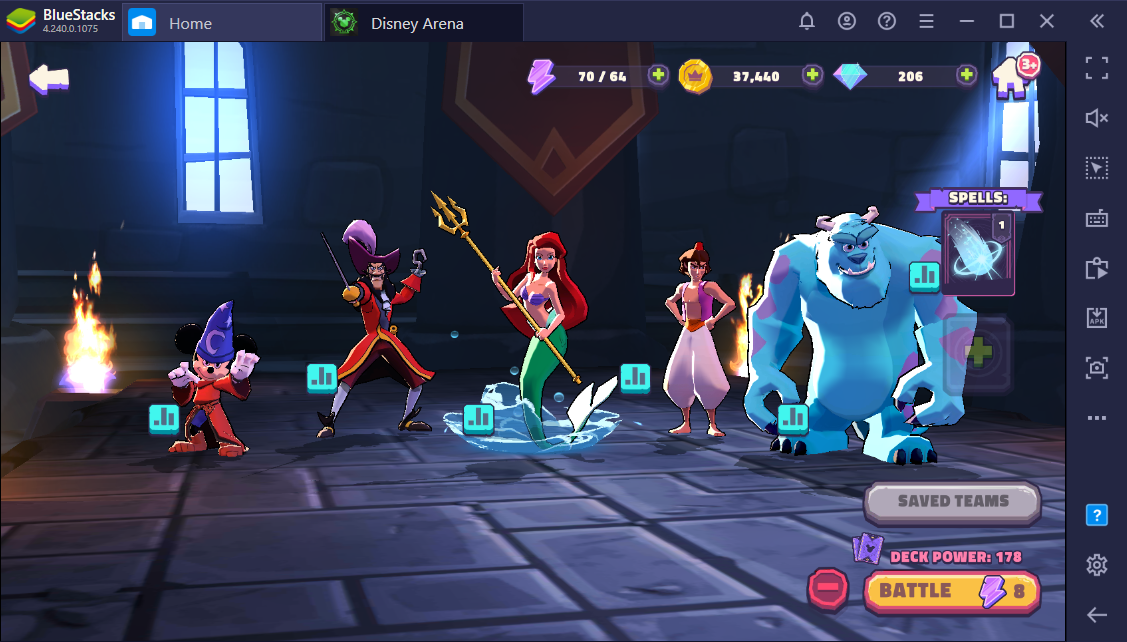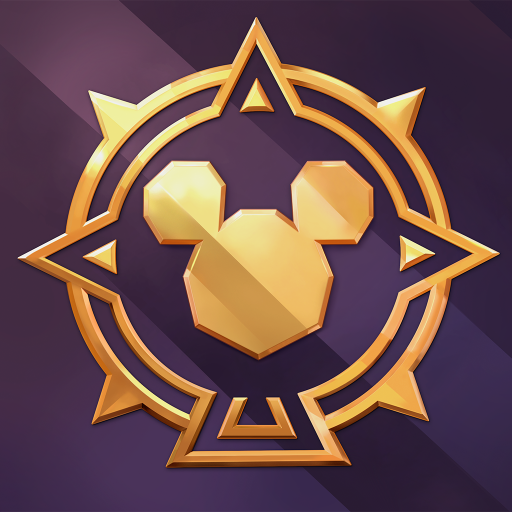 One of the great pleasures of playing Disney arena is that you get to see all of your favourite childhood characters in action. From all over the Disney universe, some of the most generation defining personalities are right there at your fingertips, fighting at your command. Regardless of your franchise or film preferences, from monsters Inc. to Pirates of the Caribbean, you can be pretty sure that your favourite character will make an appearance at some point.
But once you've gotten over the excitement of seeing your childhood heroes, you might get to wondering what they actually do. In the heat of battle, they are going to need to do more than just stand there and be mascots of your nostalgia, they're going to have to fight. So, to make sure that you know what you're dealing with, let's take a look at some of our favourite characters' powers.
Sorcerer's Apprentice Mickey
Mickey is the character that started it all. From those first three circles sprung one of the most successful entertainment companies of all time. You would be hard pressed to find anyone who is unfamiliar with Mickey and his friends, and so it makes perfect sense that he is one of the first character you meet in the arena.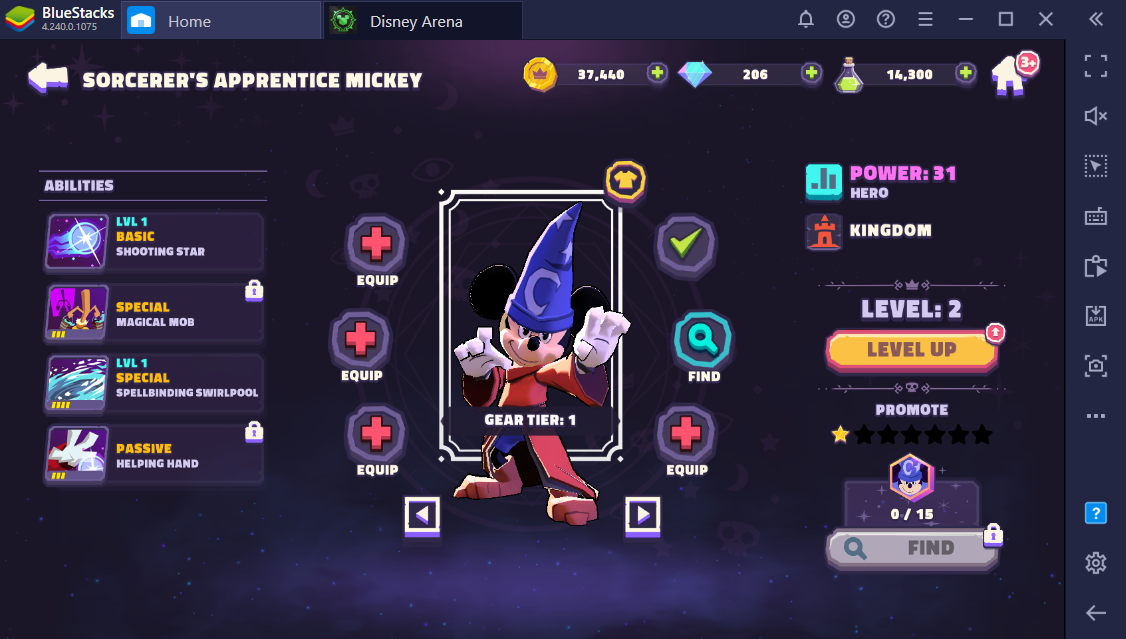 Mickey, in this iteration, is a sorcerer character, casting spells at his opponents across the battlefield. His normal attack, a simple magic missile ability called 'Shooting Star', does medium damage to a single target of your choosing. It's not the most impressive attack, but it's a nice way to finish off an already damaged opponent, or to weaken a boss ready for somebody else to deliver the killing blow. His other power, however, is far more impressive.
With a wave of his hands, Mickey will attack ALL opponents simultaneously with a high damage spell called Spellbinding Swirlpool. This is a game changing ability if used correctly, finishing off most non-boss opponents who are already at less than full health. This means that, if used at a later stage in the battle when plenty of damage has already been done, you could knock out two or more opponents with a single blow. Bear in mind, however, this ability does have a four turn cooldown, so use it wisely.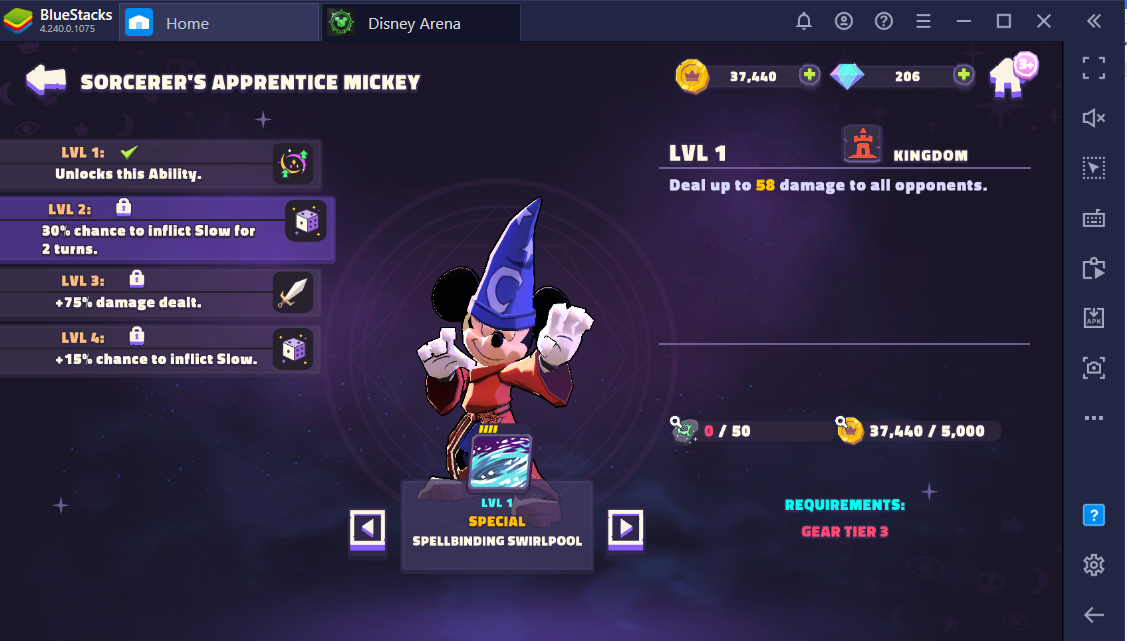 Ariel
Everyone's favourite mermaid from under the sea, you might be forgiven for thinking that Ariel will be a soft and gentle character who wouldn't hurt a fly. However, you'd only be half right. Ariel's special ability, with a cooldown of 5 turns, is indeed a healing power called Medicinal Melody which, when activated, regenerates significant amounts of HP for all of your team members. If your team is on the rocks, this ability can give your heroes a second lease of life, potentially saving weaker fighters from being knocked out and therefore preserving your three-star victory. As with all such abilities though, it does need to be timed well, as the lengthy cooldown means that a poorly timed use could spell game-over for your team. Your best bet is to wait as long as possible to use healing abilities, waiting until your characters are right on the ragged edge of being knocked out. Though this can be slightly stressful, it will mean that you make the most of the healing powers on offer.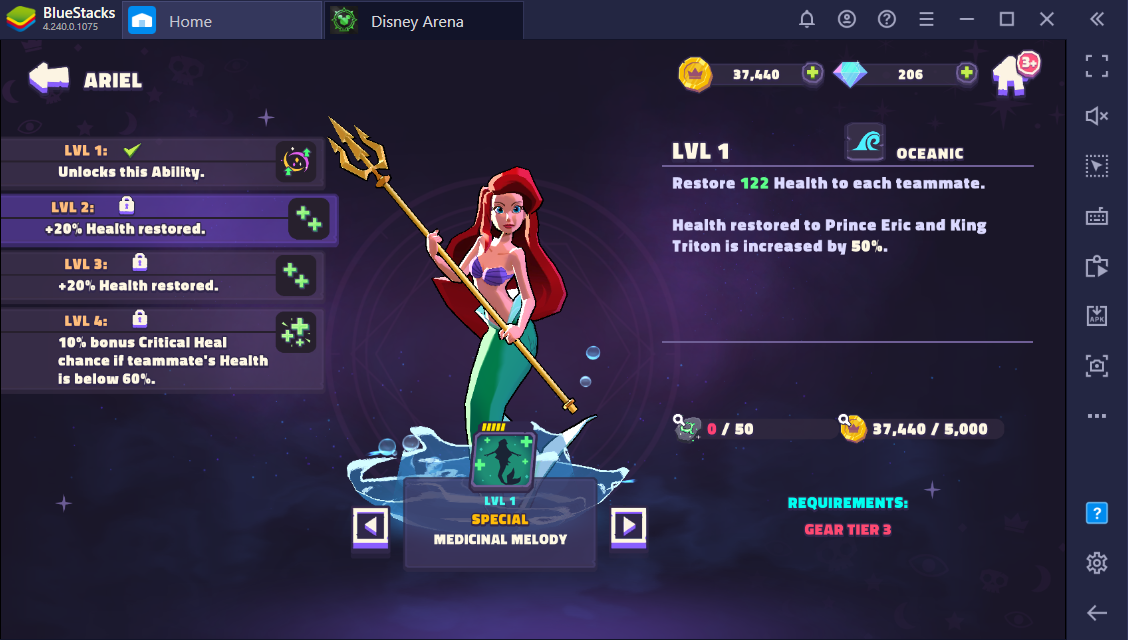 However, don't be fooled by Ariel's kind-hearted special ability. This is a girl who can still do some serious damage. Using her main attack, Ariel zaps a single enemy with her trident, delivering a significant amount of damage with a light display to boot. This is a fantastic ability for weakening high-HP opponents or finishing off already damaged foes, and the attack arcs out to also strike any enemies affected by a Slow nerf too. All in all, Ariel is a mermaid your enemies will not want to mess with.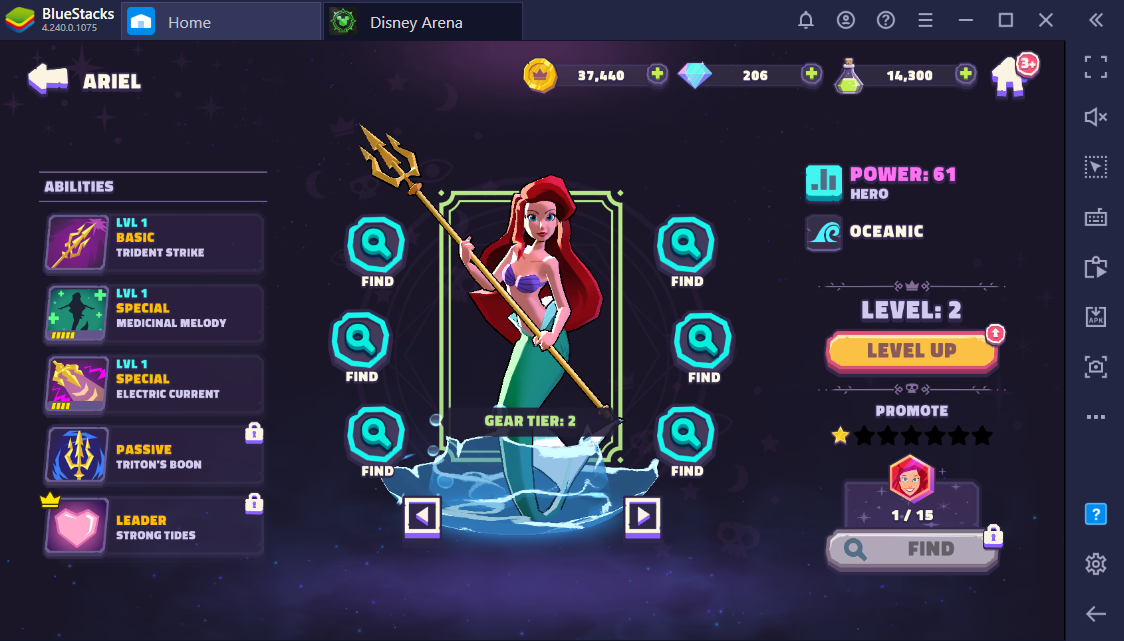 Sulley
As a Monsters Inc. employee, Sulley is obviously capable of being a very scary guy, so don't let his bright colours and his fluffy appearance fool you. This is an addition to your team that really means business. His primary attack, Powerhouse Punch, consists of, unsurprisingly, leaping at his target and delivering a devastating melee blow to the unfortunate foe. Needless to say, this is a fairly high damage attack, perfect for weakening and finishing off any opponents that might get in your way.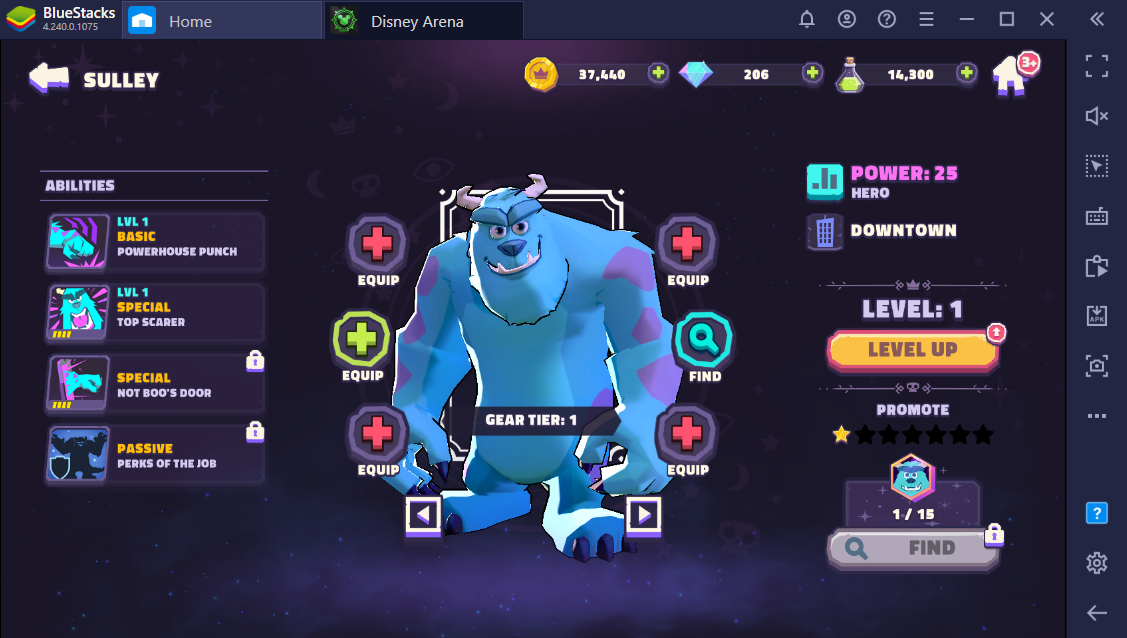 However, you might well find that attacking is not what Sulley is most useful for. By using his special ability, Top Scarer, our big friendly monster can Taunt opponents into only attacking him for a turn, drawing damage away from other members of your team. This, as you can imagine, can be incredibly useful in the heat of battle, but it is also a risky move if played in the wrong way. This ability does also deal a medium amount of damage to all opponents and has a small chance of inflicting enemies with Fear, weakening them for 2 turns.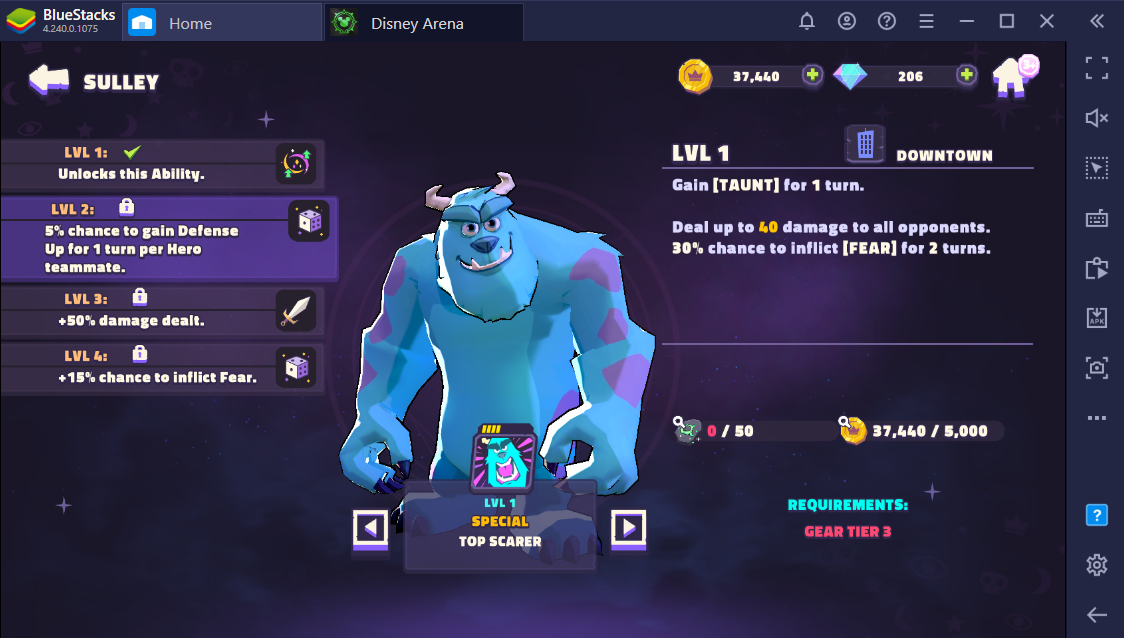 Sulley's Taunt ability is a great way of saving your weaker team members from harm, but it also means that he will take a lot of damage in a very short amount of time. As a result, you'll probably want to make sure that he is at full health when you activate this ability, or at the very least make sure that any healers on your team are locked and loaded with their healing powers.
There's So Much More To Discover
There are loads of characters available to unlock and play within the arena, so to go through every single one of them would probably take us into the middle of next week. However, there is some advice that goes across the board.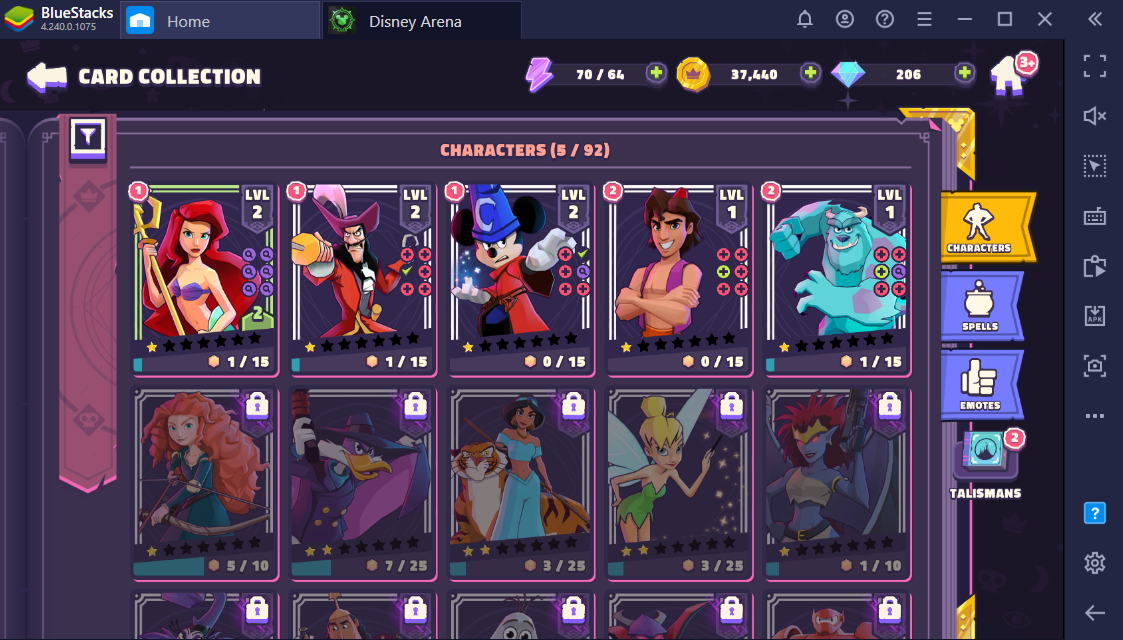 One of the great things about Disney Arena on PC is that each and every character is unique, with their own abilities and ideal playing styles. As your team grows and you begin to fine tune your battleground line up, you'll start to develop your own strategies and playing styles which work best for you. In general, though, you'll want at least one or two characters who are capable of healing on your team, and at least one character, like Sulley, who can draw enemy damage away from your weaker heroes. Beyond those basic bits of advice though, the decision is totally yours.