Game Guides
Introduction to Disney Sorcerer's Arena on PC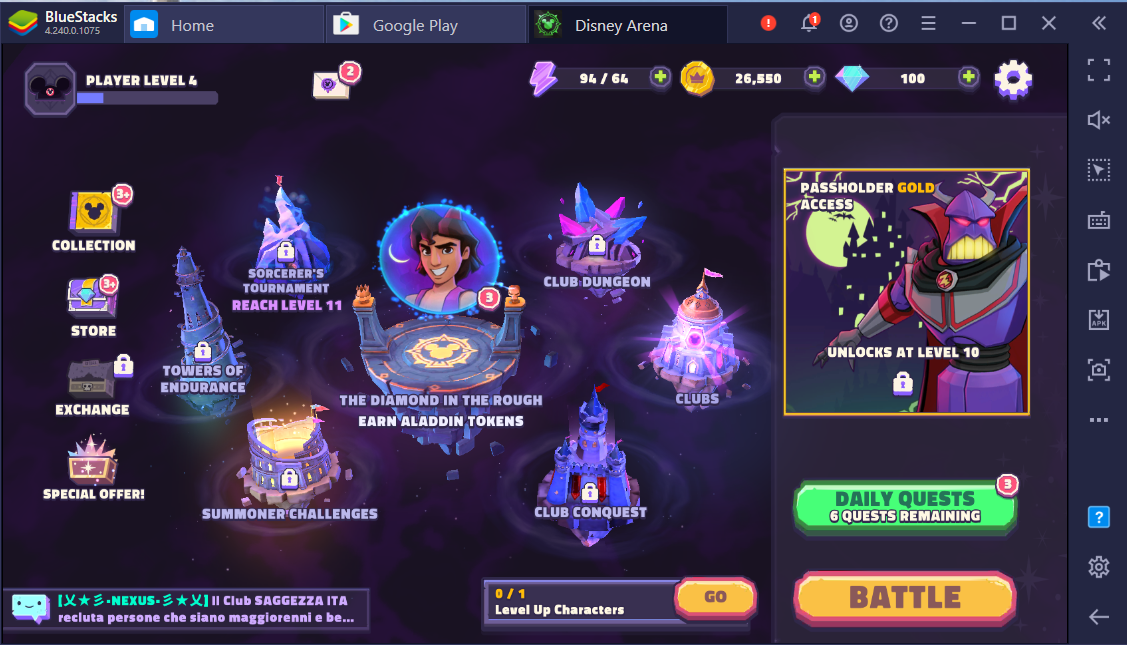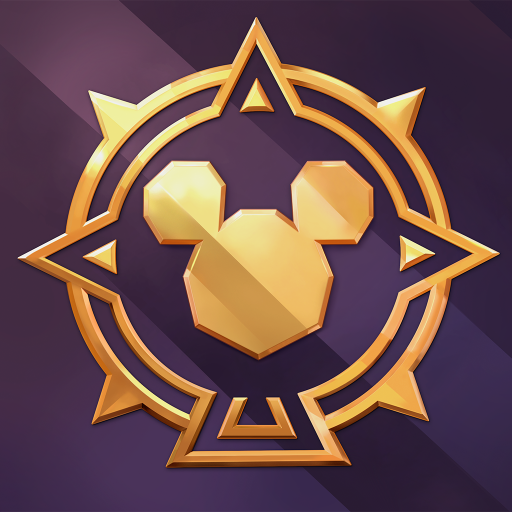 There are very few people in the world who will not have had some kind of exposure to the behemoth of entertainment that is Disney. From the classic cartoons where it all began to the newest additions to the Star Wars universe, the characters and stories of Disney have helped to define generations of entertainment and have provided us with all the heroes and villains that our imaginations could desire.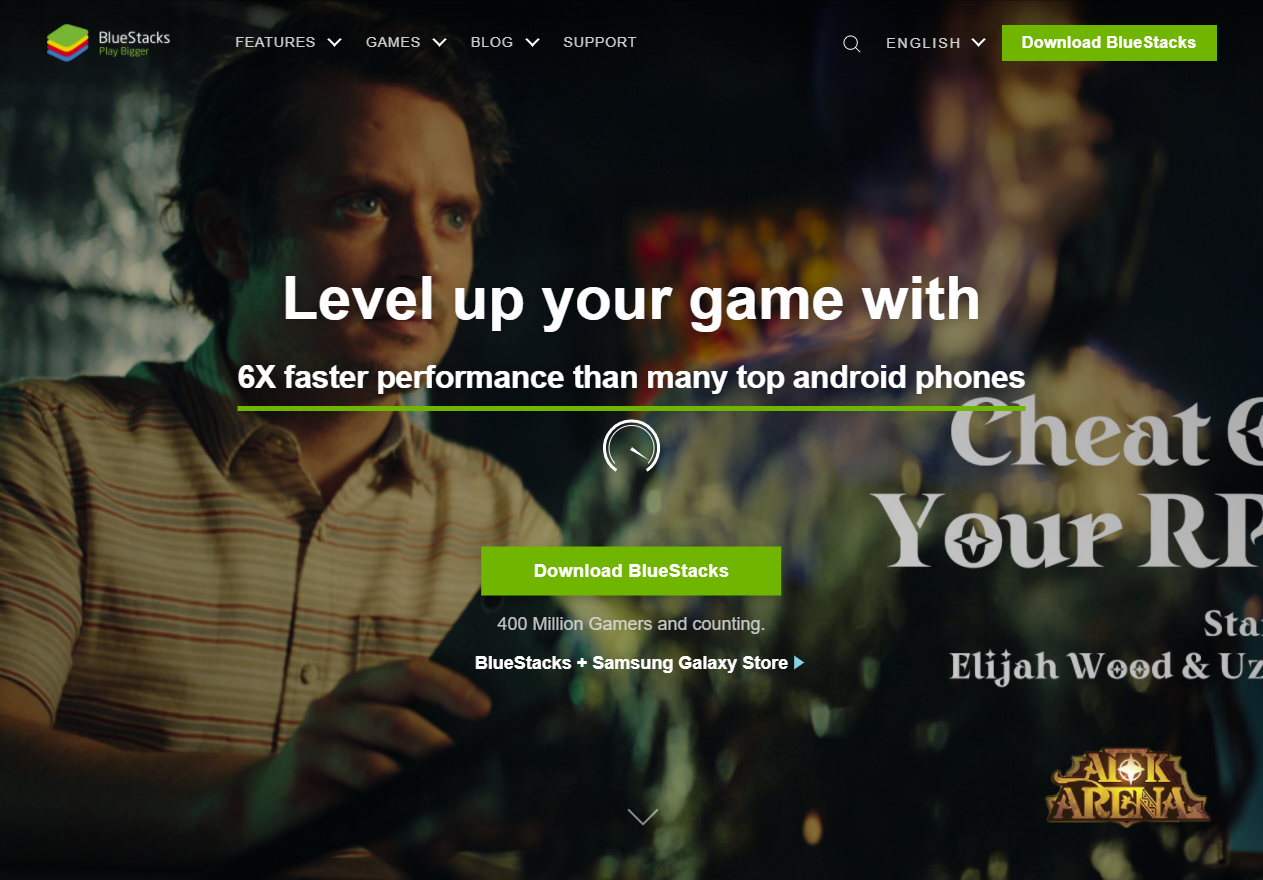 Disney Arena on PC brings all of those characters together under one digital roof, pitting famous faces from all across the Disney catalogue against each other in an epic, turn-based RPG game. If you grew up with Disney, this is without a doubt a game for you.
Let's take a look at how it works.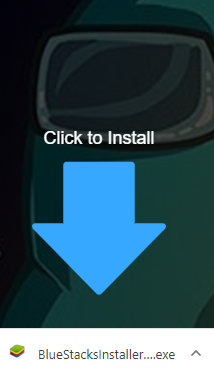 How to download Disney Arena on PC with BlueStacks
First things first, you'll want to download BlueStacks if you don't already have it installed. If that is indeed the case, just follow these instructions and you'll be good to go.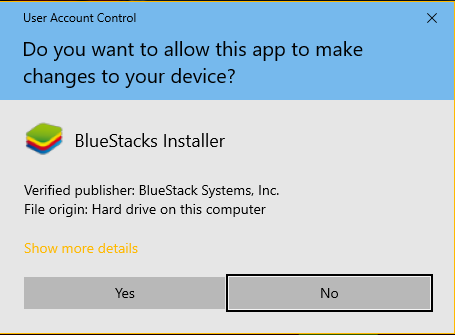 First off, pop over to the BlueStacks.com website and you'll be greeted by a nice big download button on our homepage. No prizes for guessing what happens when you click that button, so go ahead and do that. The download should begin at the bottom of your screen.
Depending on how you have your PC set up, you may see a pop up or two appear requesting that you give certain permissions to complete the download.
After you've given all the necessary permissions, you're done! BlueStacks will begin its install on your PC and then it's just a short wait until you can start playing games to your heart's content.
Once you've got all that sorted, it's time to search for Disney Arena in the BlueStacks desktop app.
Once you've found the right game, click on it and download it directly from the google store. It may take a short while to download, so feel free to go and make a cup or tea or something while you wait.
Once the game is downloaded, you're almost there! As is so often the case, the initial set up when you first open the game can take a bit of time. During this process, you may have to give the app certain permissions on your device or agree to some T&C's in order to finish the set-up process.
When all that is done, you should be faced with a very inviting glowing purple box. Just go ahead and give that a click, and you're in!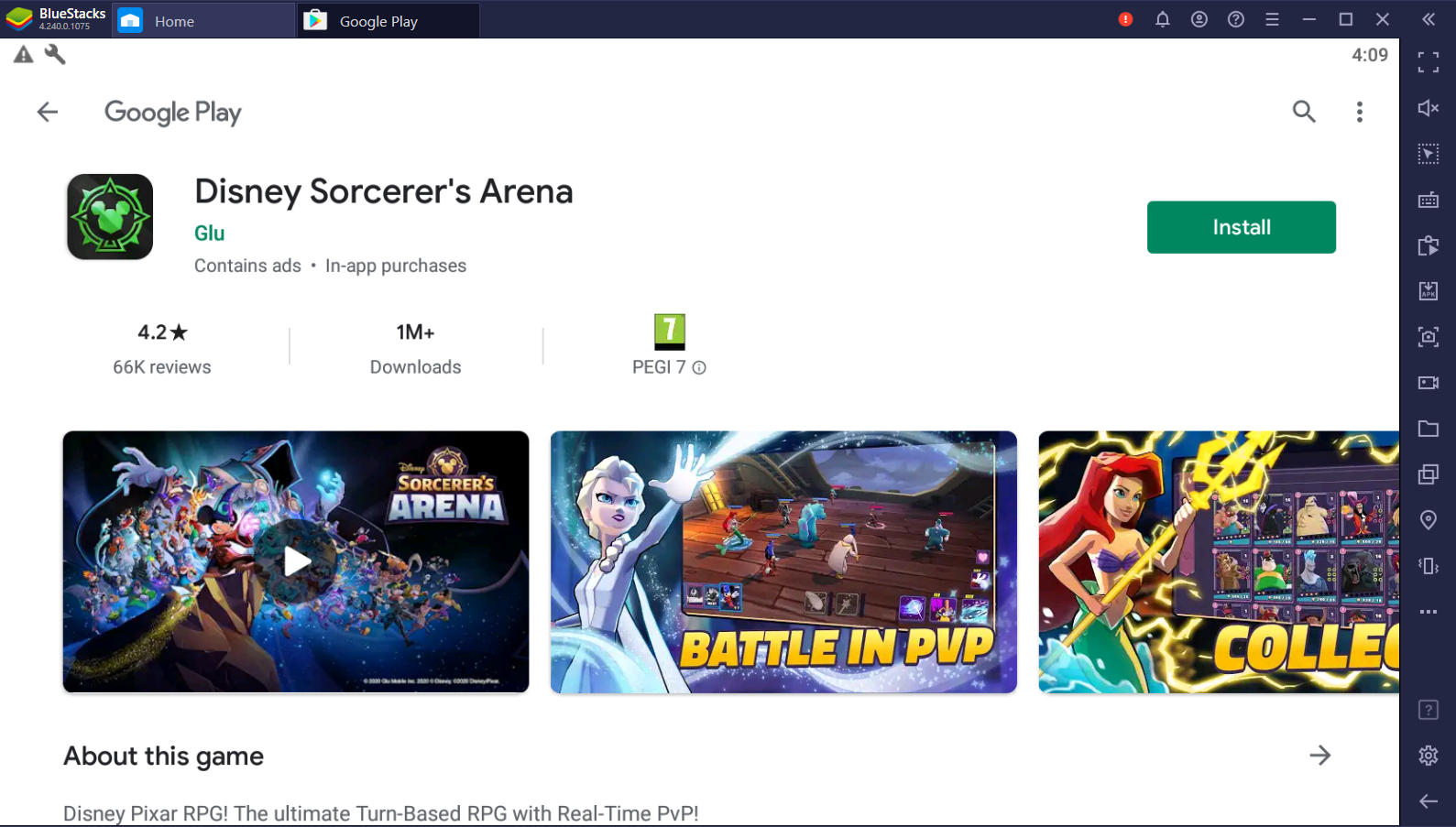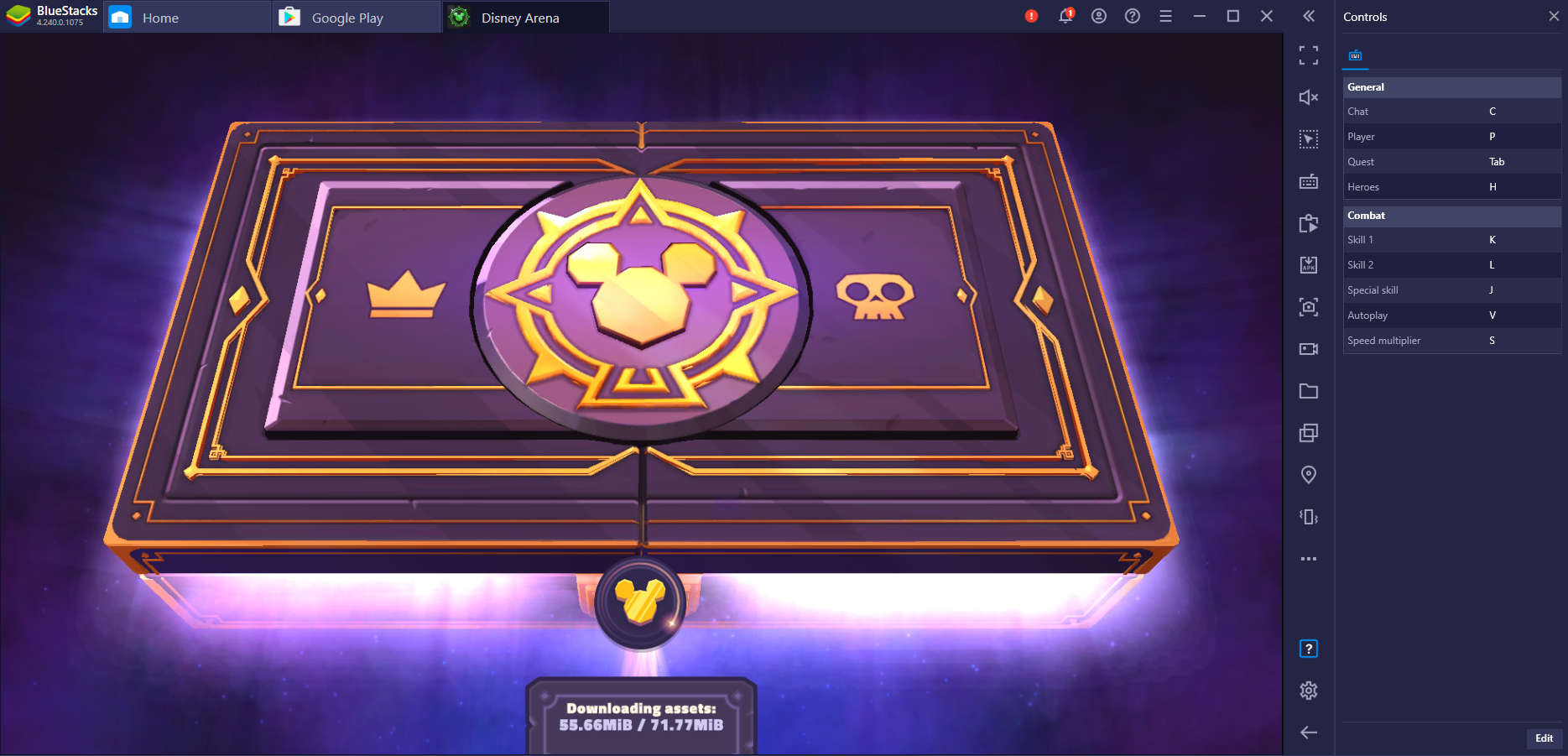 Into the Arena
The Sorcerer's Arena is no place for the faint hearted, but once you brave its challenges it will also keep you entertained for hours. As with many games of this nature, there are a number of different sections to the game, each with its own style of challenge and each unlocking at a different level. All of these game areas, from the Sorcerer's Tournament to the Club Dungeon, can be seen on the main landing page of the game.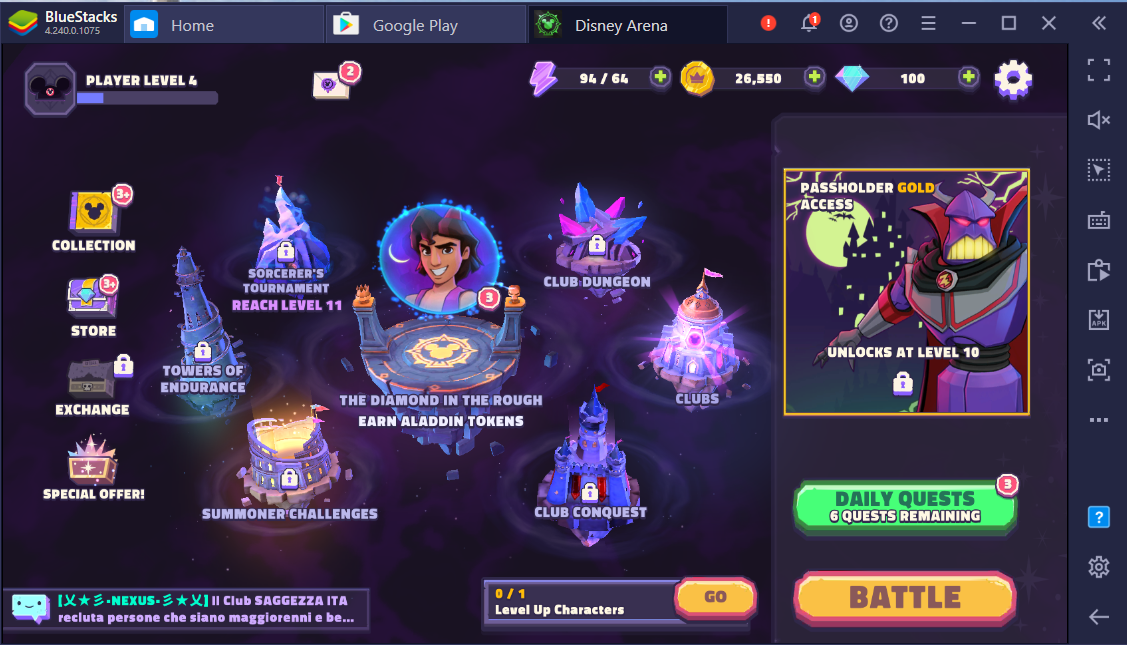 To begin with, however, you'll want to play some basic battles, which provide the backbone to the gameplay and mechanics in Disney Arena. The Grand Campaign forms the basis for the storyline as you begin your quest.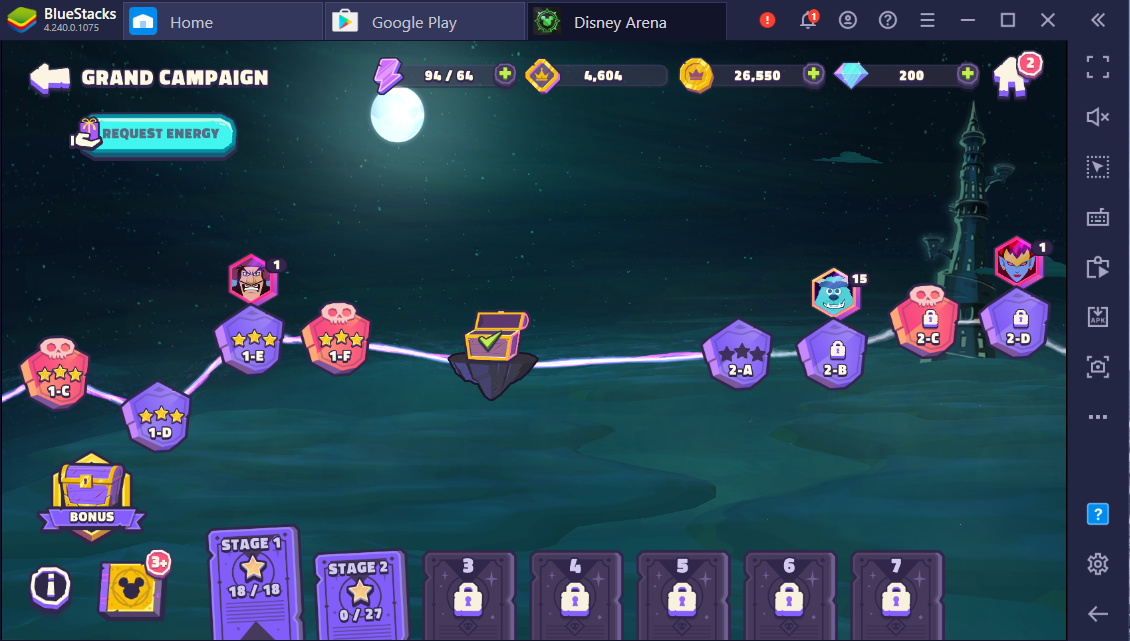 A new battle awaits you at each steppingstone, and each boasts its own set of possible opponents and rewards. The rewards can vary from currency to level up potions, and occasional character tokens which, once enough have been collected, can be used to recruit new characters to your team. You'll want to play through a few of these battles to get the hang of the game and, helpfully, the in-built tutorial will guide you to doing just that.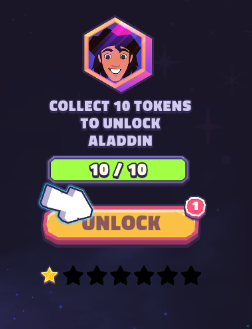 Battles consist of turn-based attacks with you in control of your team, and the game controlling your opponents. It's up to you who your heroes attack and which of their abilities they use, so be careful to time special attacks carefully. Some characters can taunt enemies into only attacking them, whereas other characters can heal your team, so make sure you know what everyone can do before you charge into battle, as mistiming these kinds of special abilities can be the difference between victory and defeat.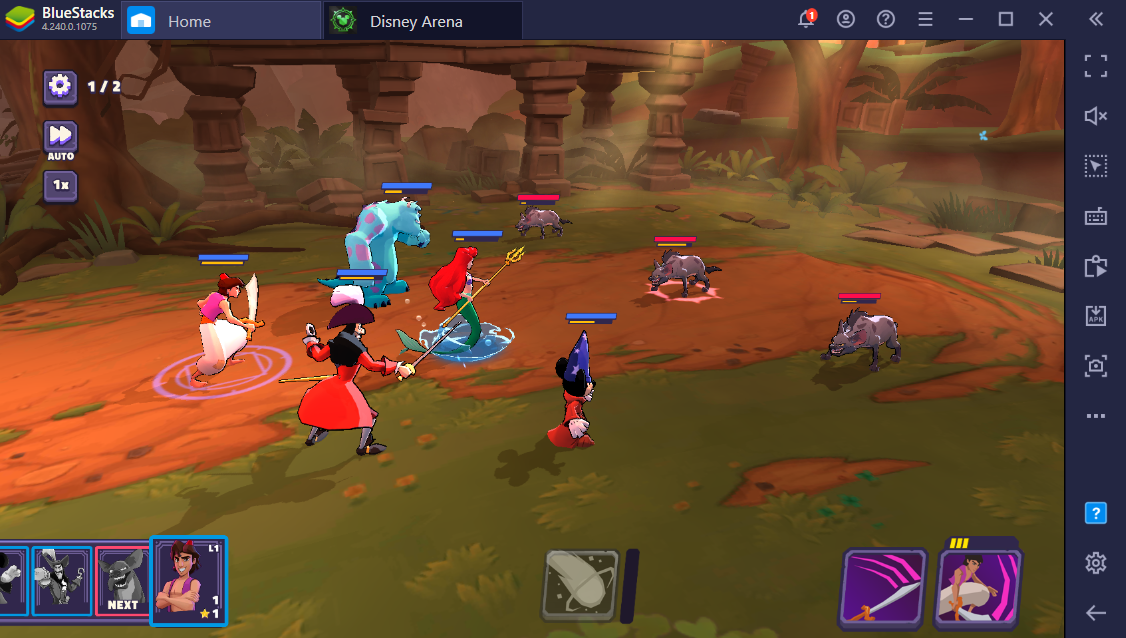 Meet your heroes
The prospect of playing as some of our most beloved childhood characters is an exciting one for many, however Disney Arena wont just give you all of you favourite heroes for free. Oh no, you need to earn them first.
Don't worry, you do start with some members in you team with which to play through the tutorial. However, beyond those initial recruits, it's then up to you to earn character tokens and unlock new characters from across the Disney universe. Tokens can be earned, found, or bought in a number of ways, so always keep an eye out for them as you play through the game. Even if you get tokens for a character you have already unlocked, don't despair, as they can be used to Promote heroes and make them decidedly more powerful on the battlefield.
In fact, there are a number of ways in which to improve your team. Aside from promoting, characters can also be levelled up using Level Up potions and can be equipped with various types of gear that buff their stats. Once a character has a full set of gear, they can be upgraded to the next gear level, which can unlock new abilities for them to use on the battlefield.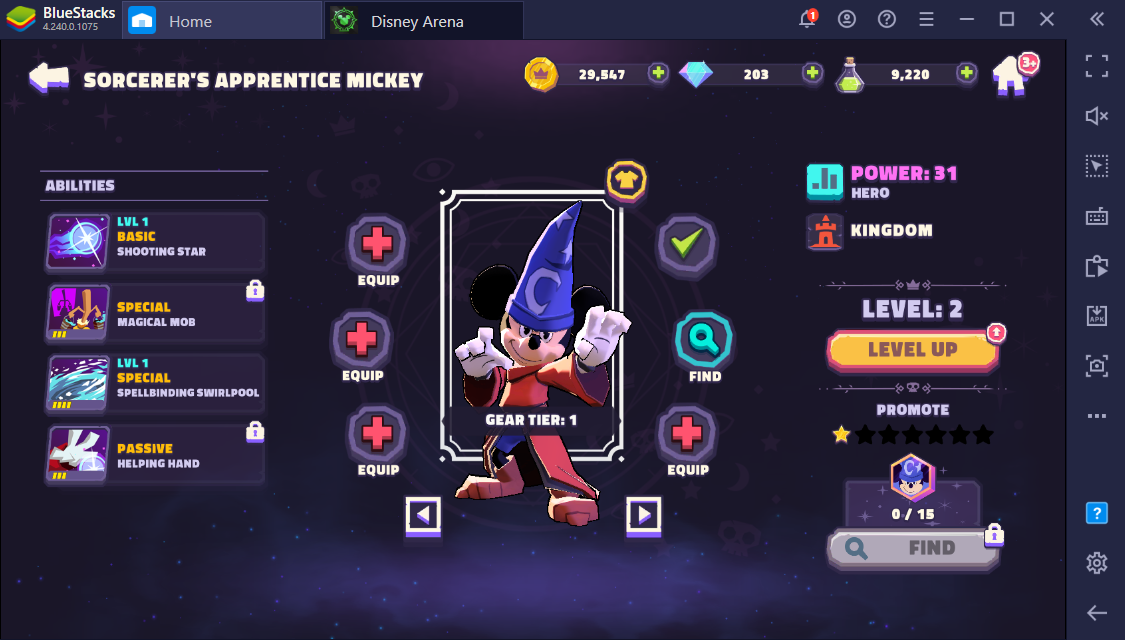 Make sure to keep your characters at the top of their game. As you make your way through the arena your opponents will only get stronger, so your team needs to be up to the challenge.
Good luck!