Game Guides
How to Install and Play Divine W: Perfect Wonderland on PC with BlueStacks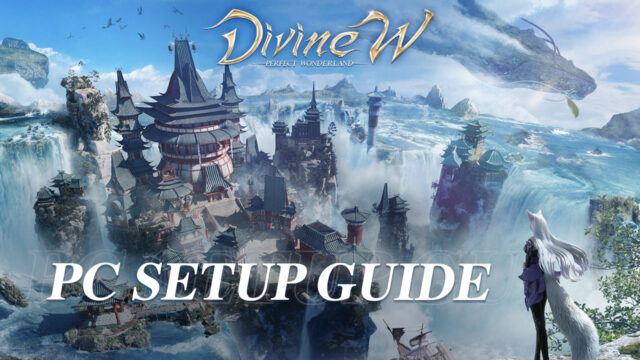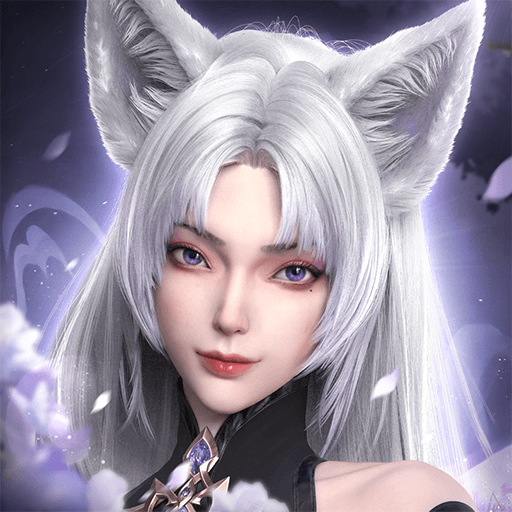 Divine W: Perfect Wonderland has recently launched globally as a free-to-play game on both the Google Play Store and iOS App Store. The game is classified as an open-world MMORPG (Massively Multiplayer Online Role-Playing Game) where players can create their own fictional character and explore the vast oriental land of Divine W: Perfect Wonderland that expands to over 60,000 cm squared as advertised by the developers of the game – Leniu Games. The game takes into an ancient Asian-Oriental landscape featuring mythical flora and fauna backed by mesmerizing sounds. Currently, the game is giving away a huge sum of Diamonds to new players as part of the pre-registration rewards.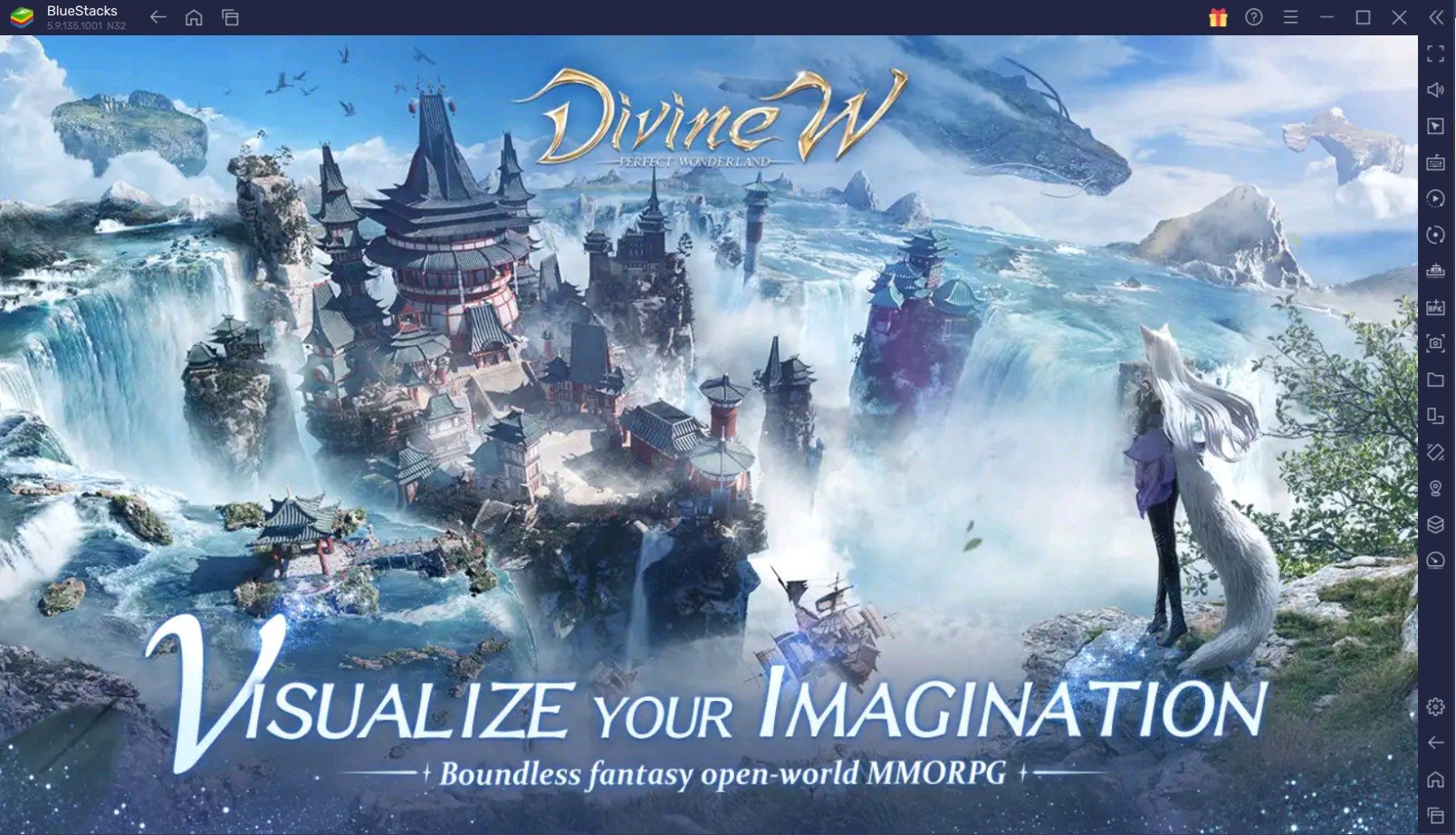 Divine W: Perfect Wonderland is a completely fictional world where players can become whoever they want to be. An army commander, a powerful warlord, an oriental priest, the game has all the available roles. At the beginning of the game, the players will be thrilled to know they can unlock 1 Warlord completely for free but the next warlord can only be unlocked after reaching a certain level but paying in diamonds. Players can explore the large world of Divine W: Perfect Wonderland that is spread across different continents and unified under 1 map. Apart from exploration, the game takes pride in its concept of uncertainty and decision-making skills. Players can make important decisions that affect the storyline and their own progression throughout the game. Such concepts are popularly being adopted by Chinese game developers and loved by players across the world as they add to the player experience.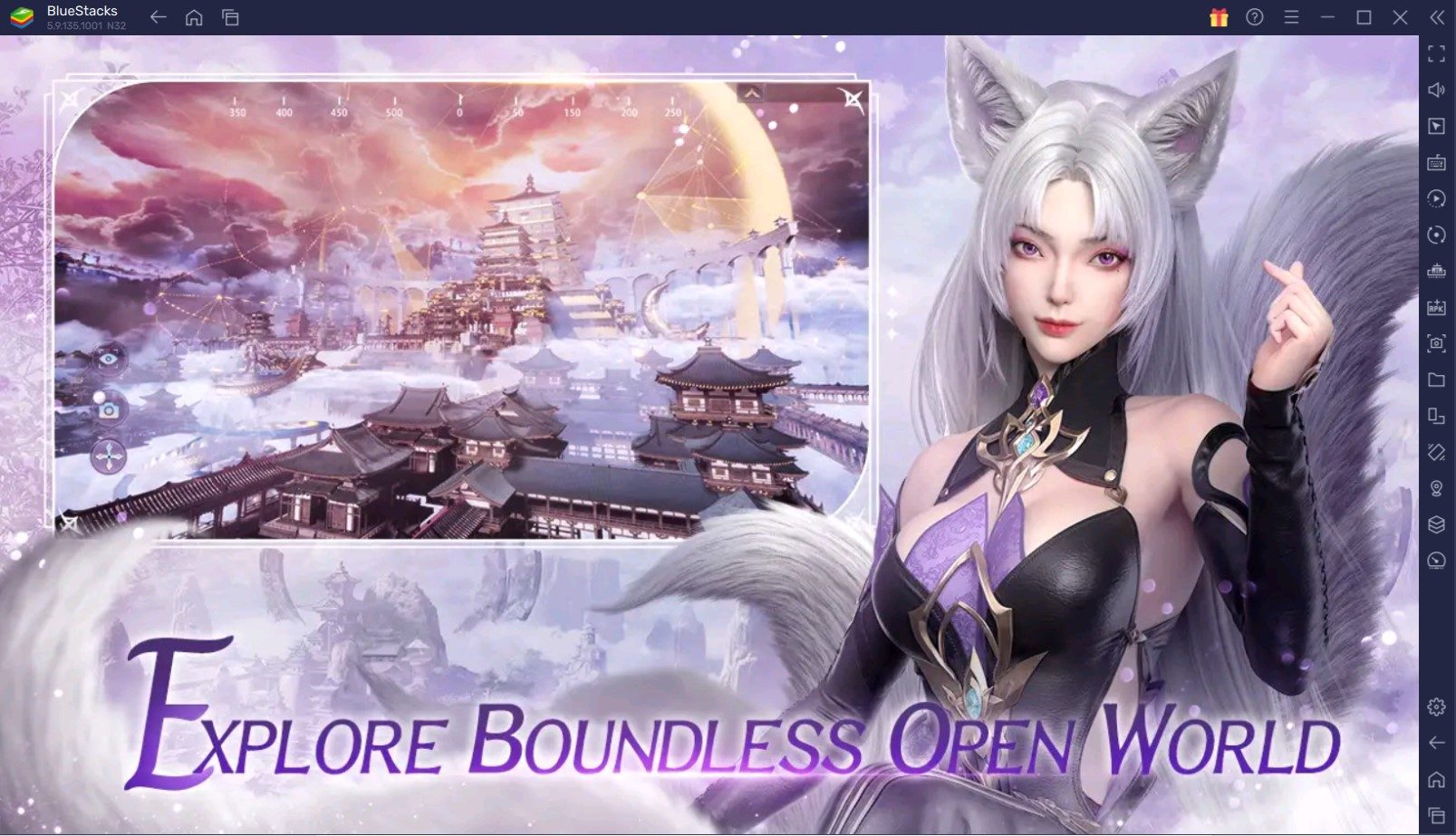 The oriental world of Divine W: Perfect Wonderland is filled with mythical fantasies and places to lure the players into the mysteries that pertain to these mythical places. The game boasts its graphical art style of Asian heritage and colorful visuals that feature multi-colored biomes and rich textures. Weather and time move according to real-time and players can experience all types of seasons in-game. The lighting and detailing change according to the current weather settings, providing the fantasy world with a more realistic approach that connects players to the real world. One other such aspect that separates Divine W: Perfect Wonderland from its competitors is the classic sword and magic gameplay style of traditional Asia that is extremely fun and addictive to play around with.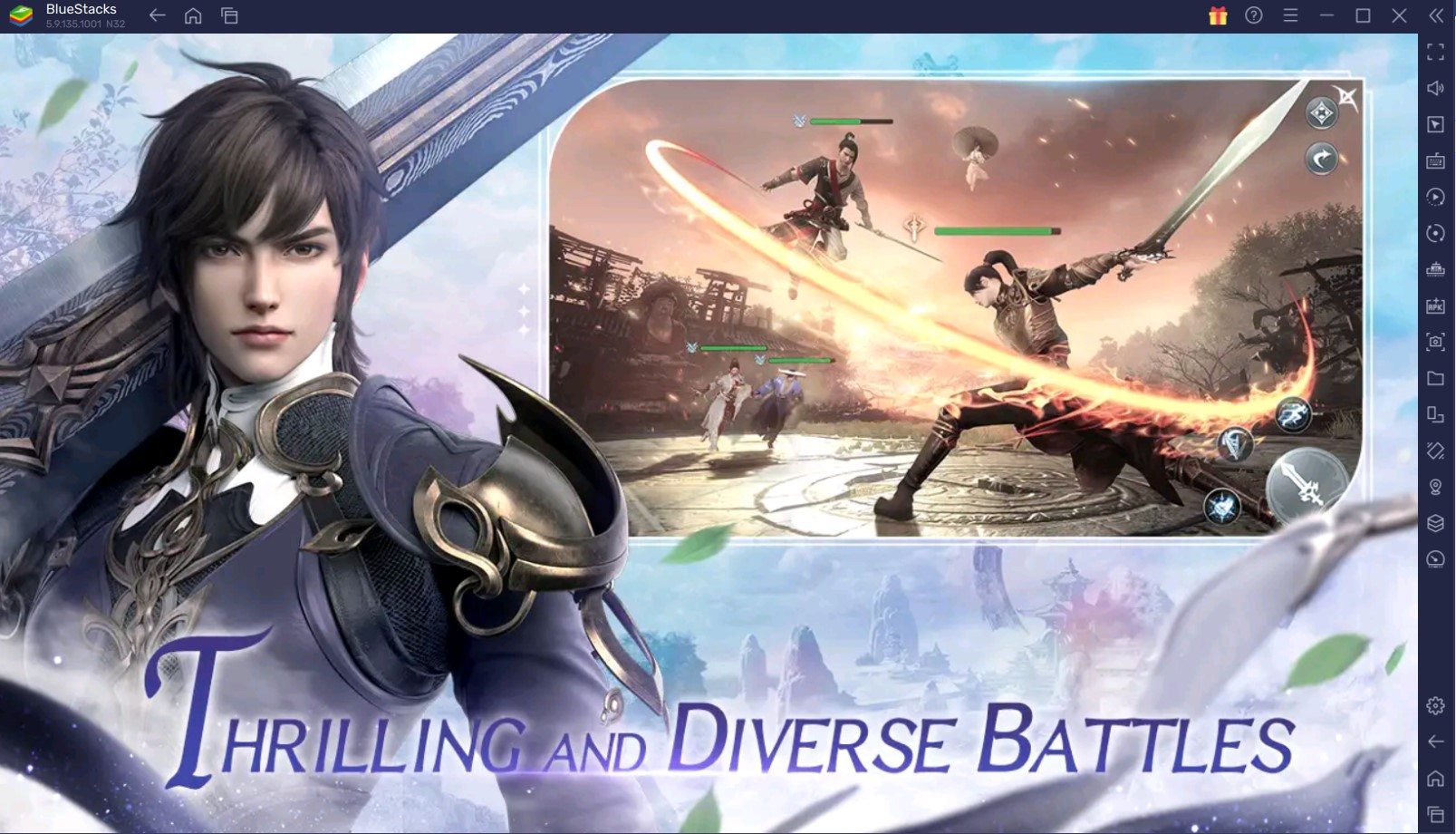 Divine W: Perfect Wonderland's gameplay system is very weapon dependent as each weapon accompanies a different set of abilities. Players can also select 1 free class for free at the beginning of the game. Each class has its own set of different active and passive abilities that can be combined to perform even better attacks and deal more damage to enemies. The game advertises itself as a strategical MMORPG being driven by tact and skill instead of mashing buttons and pay-to-win systems. The latter is still yet to be verified but the game does feature a highly tactical and diverse skill-based combat system. Coming to character customization, players can enjoy hundreds of different fashion outfits accompanied by hundreds of different accessories. Every player in Divine W: Perfect Wonderland must feel and dress uniquely, as stated by the developers. The usual tropes seen in MMORPG games such as Mounts, Pets, and Wings can also be seen in Divine W: Perfect Wonderland. Mounts and Wings are essentially traveling objects or companions that assist the player in fast traveling around the vast fantasy lands of the game. Pets are your cute little companions that accompany you and even help in battles with their active abilities. Some other notable mentions are the variety of life-based activities that players can engage in – fishing, hunting, cooking, surfing, etc.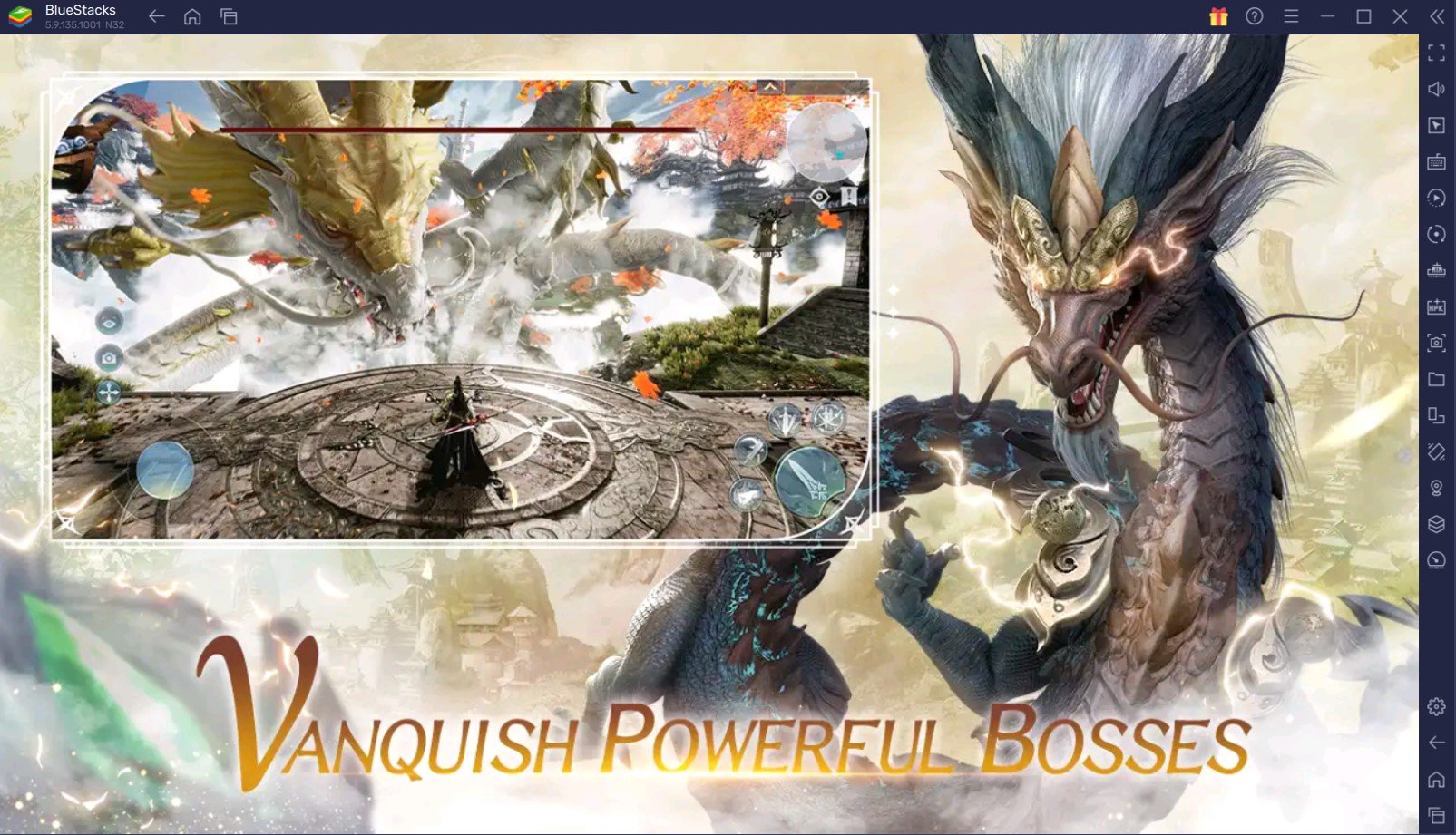 All warlords and NPCs in Divine W: Perfect Wonderland are voice acted by professionals in the industry to give players the best and most memorable story-telling experience. One of the guiding factors for players will be the main story indicator marked by yellow that shows the player where they have to proceed in order to advance through the game and increase their power level. Divine W: Perfect Wonderland also features tons of different PvE and PvP dungeons, world bosses, and game modes for the player to enjoy and grind.
For more information, players can visit the official website for Divine W: Perfect Wonderland. However, we are here to tell you how you can enjoy Divine W: Perfect Wonderland even more on a bigger screen with your keyboard and mouse via BlueStacks!
How to Install and Play Divine W: Perfect Wonderland on your PC with BlueStacks
On the

BlueStacks website

, search "Divine W: Perfect Wonderland" and click on the relevant result.

Click on the "Play Divine W: Perfect Wonderland on PC" link on the top left.

Download and Install BlueStacks on your PC.

Click on the "Divine W: Perfect Wonderland" icon at the bottom of the app player.

Complete the Google Sign-in to Install the game.

Click the "Divine W: Perfect Wonderland" icon on the home screen to start playing.