Game Guides
DK Mobile: Genesis on PC – How to Use BlueStacks to Optimize Your Gameplay in This New Mobile MMORPG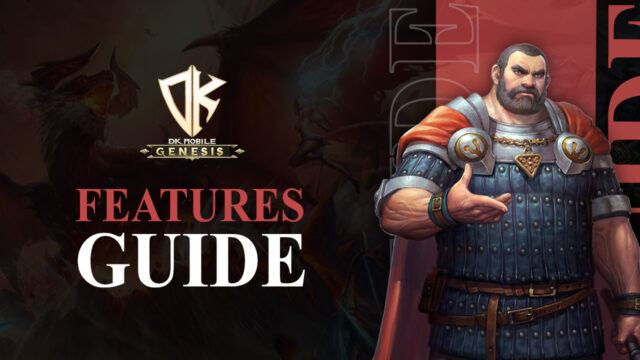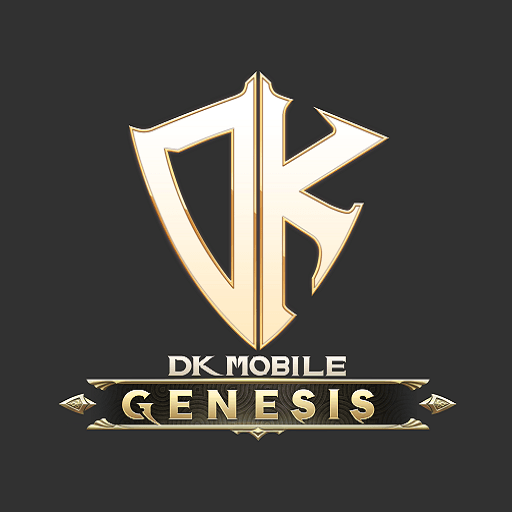 DK Mobile: Genesis is a brand new mobile MMORPG available for everyone to play on their phones. However, those who want to get the absolute best experience with this game will definitely want to play DK Mobile: Genesis on PC with BlueStacks, as our Android app player can not only provide the best graphics and performance, but also offers a variety of different tools and features to enhance your experience far beyond what you could get from playing on even the best phones.
With that being said, in this article, we're going to briefly show you how to optimize your gameplay experience when playing DK Mobile: Genesis on PC with BlueStacks. If you haven't already, however, we recommend starting with checking out our PC setup guide for this game, which we've also posted in our blog.
Let's begin!
Optimize Your Graphics and Performance In a Few Easy Steps
As is the case with most new mobile MMORPGs that are released to the market, DK Mobile: Genesis sports some stunning graphics, with rich and detailed environments, and character animations that leave little to be desired. As such, you'll be running across many different biomes and environments, meeting new NPCs and players, and admiring stunning sights and places everywhere you go.
Graphics like the ones in DK Mobile, however, don't come without a cost, as they require some pretty beefy hardware to render and run with decent performance. As such, unless you own a powerful flagship phone, there's a good chance that you'll have to play with lower graphical settings in order to get an acceptable frame rate. Moreover, even if you do have a phone that can achieve this level of performance and graphics, you'll still be limited to enjoying the game on a small screen, and with subpar touchscreen controls. Luckily, with BlueStacks, you can play DK Mobile on your large PC monitor, and with better graphics and performance than even the most powerful phones.
While BlueStacks comes configured in a way that lets you get the best performance when playing most games, you might need to perform a few tweaks to achieve this level of quality on your machine. Luckily, this process is very simple, and takes only a few easy steps, which we'll break down below for your convenience:
Go to your BlueStacks settings and head over to the "Performance" section.

Set your BlueStacks to use 4 GB of RAM, 4 CPU cores, and the Performance mode on "High performance". Finish by setting your FPS using the slider below to at least 60 FPS, and click on "Save changes"

Launch DK Mobile: Genesis, and head over to the in-game settings by clicking on the gear icon, and go to the "Preferences" section

In the "Overall Quality" setting, click on "Full HD" to max out your graphics and frame rate.
With these four easy steps, you'll be able to optimize your performance and graphics when playing DK Mobile: Genesis on PC with BlueStacks. In this sense, you'll be able to play with the best visual quality, and at the smoothest 60 FPS with no slowdowns or lag.
Set Up Your Keyboard and Mouse Controls to Get the Authentic PC Gaming Experience
Even if you do play with the best graphics and performance on your phone, you still would need to struggle with the touchscreen controls, which leave a lot to be desired in terms of comfort and accuracy. However, when you're playing DK Mobile on PC with BlueStacks, you get access to the Keymapping Tool, a feature with which you can freely setup and customize control schemes using your keyboard and mouse, so that you could play it as if it were an authentic PC game.
To access the Keymapping Tool, all you need to do is press Ctrl + Shift + A while in-game, which will bring up the Advanced Editor screen where you can view your current bindings. Now, if you're playing DK Mobile: Genesis since launch, you'll notice that this editor screen is empty, as there are no bindings or shortcuts just yet. Regardless, you can easily set up your control scheme by dragging and dropping the desired functions from the panel on the right, onto anywhere you need it on the screen, followed by giving a binding to each of these. Check out the screenshot below to get an idea on how to proceed.
With this basic control scheme set up, you can control all the action with your mouse and keyboard, and never lose a beat when you're fighting against the toughest enemies in DK Mobile: Genesis
Play With Every Class at the Same Time
Now that you've got your graphics maxed out and your controls set up, we can go ahead and start actually enjoying the game itself. However, before you actually jump into the world, you need to make an important decision; choosing the right class for your play style. This can be a tough decision if you're new to the game, particularly since it's hard to tell what each class offers and how they play, which is why we prepared a DK Mobile: Genesis class guide for you to read if you want to learn more about this topic.
Nevertheless, if you're having a hard time deciding which class to choose, then don't—with BlueStacks, you can use the Instance Manager to play on all classes at the same time, and on one same screen. And all you have to do to access this feature is press Ctrl + Shift + 8, which will bring up the manager panel where you can view your current instances, run them or close them, edit their settings, or even delete them. Moreover, by clicking on the "+ Instance" button on the lower left, you can create as many instances as your PC can handle, keeping in mind that each of these will require additional RAM and CPU to maintain.
Once you have all your instances running, you can download and install DK Mobile: Genesis on each of them, and access the same game on several different accounts at the same time. In this sense, you can begin your game with a different class in each, and enjoy everything that DK Mobile has to offer. And since the game can be easily played with auto-combat and questing, you'll have an easy time managing all these accounts.
With BlueStacks, you'll be getting the best experience with playing DK Mobile: Genesis on PC. And this is only a sample of everything that you can enjoy by playing on our Android app player. Download it for yourself and check it out!