Game Guides
Durango Wild Lands: Brave The Wilderness of the Islands With BlueStacks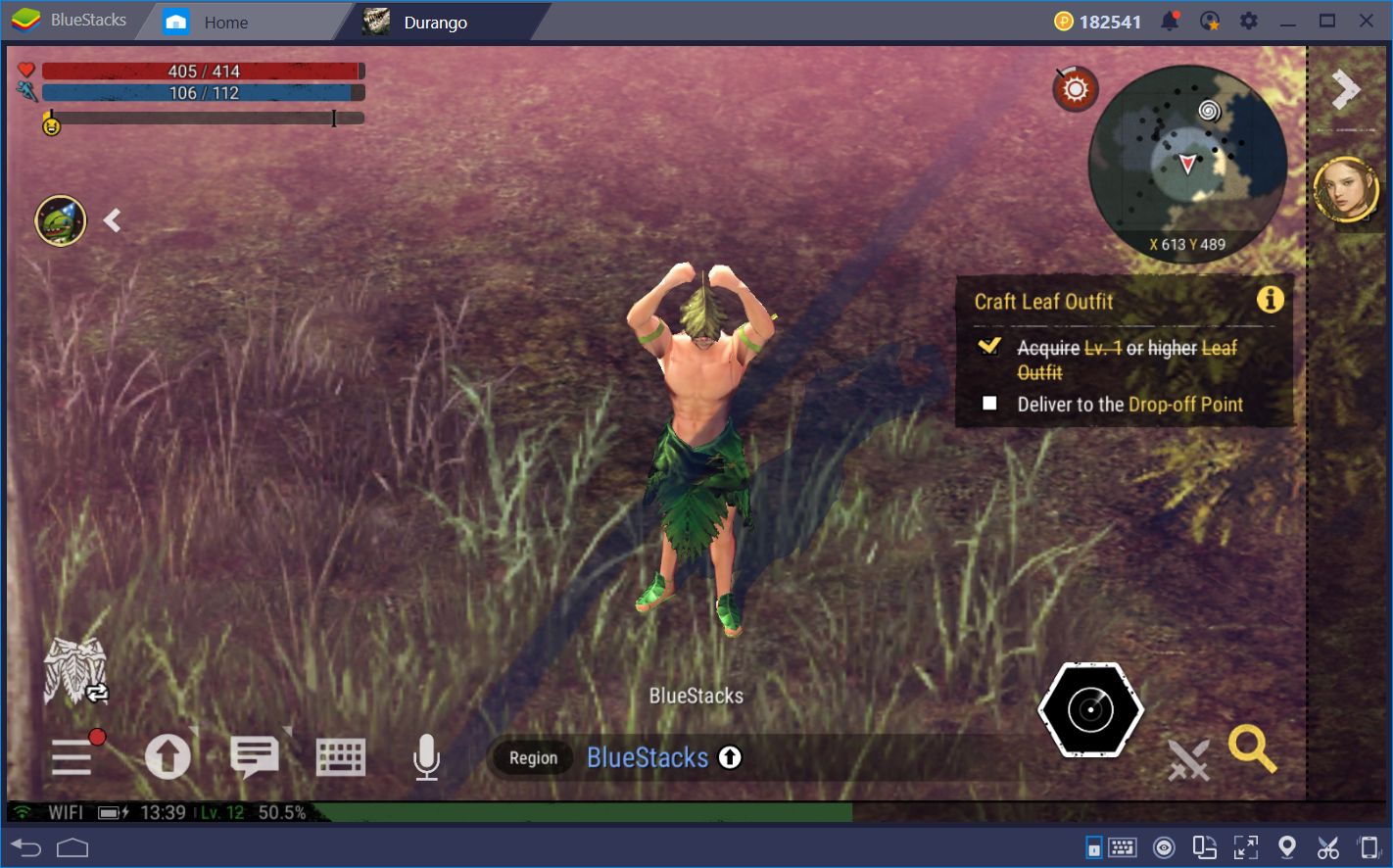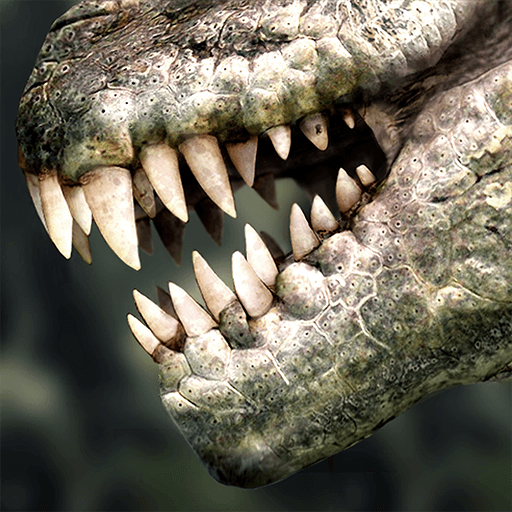 The wilderness and jungles of Durango can seem overwhelming and dangerous if you don't have the right tools. Like trying to fight a raptor with your bare fists, or attempting to cut through the thickets with a dull knife, your choice of tools will greatly impact your success when trying to perform certain tasks. The same goes for the platform in which you choose to play Durango. While the developers have done an awesome job creating a control scheme that perfectly fits the gameplay, even when gaming on your phone, there's still room for improvement. Improvements that can be brought about by using BlueStacks.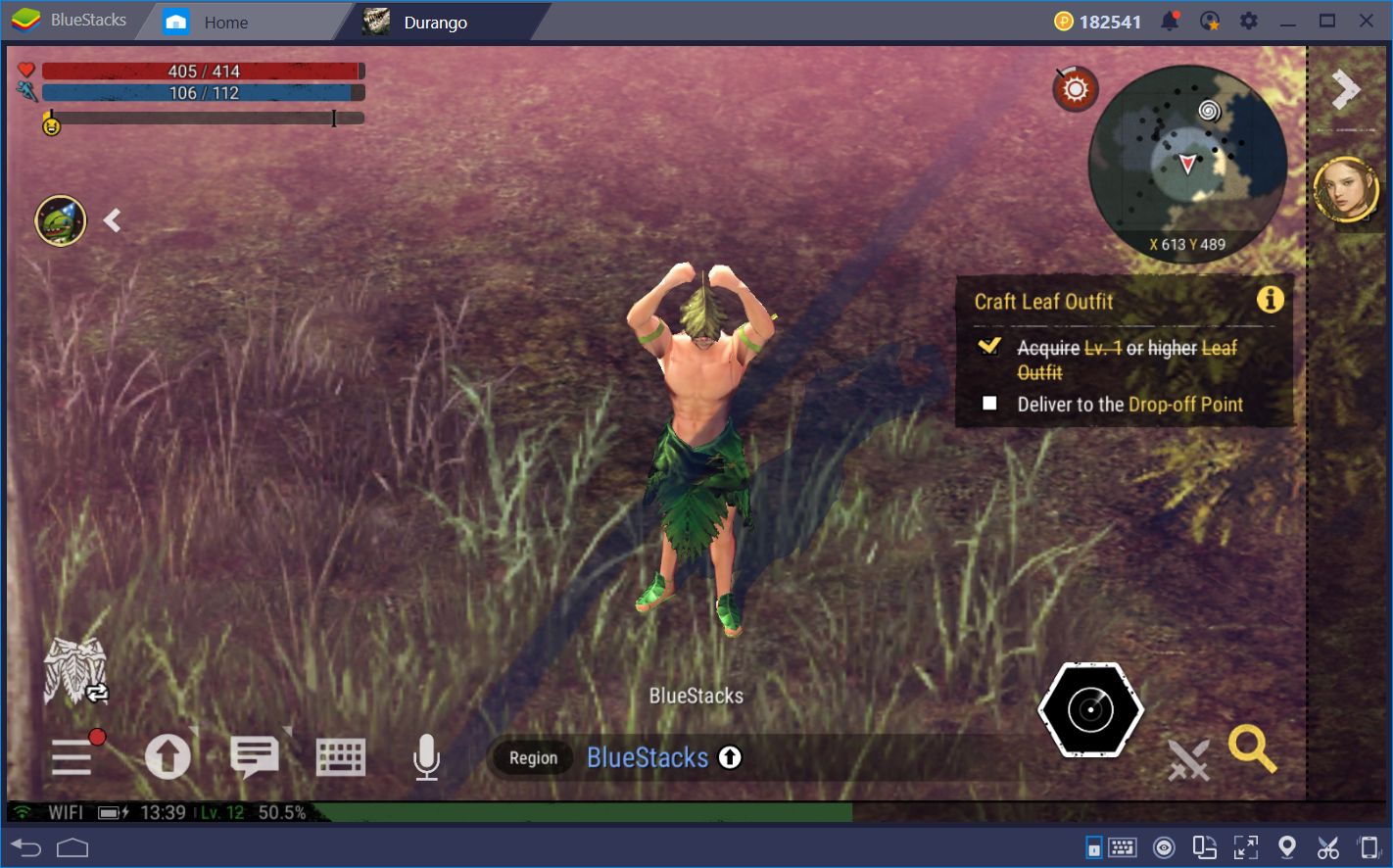 In this article, we'll be taking a look at how to use BlueStacks for playing Durango Wild Lands. Furthermore, we'll also cover how to use the many tools provided by our platform to improve your performance and success in this game.
Read on!
Setting Up the Game
Since the game's launch several months ago, many players were locked out from playing it since it was not available in many regions. Those who wanted to play it would have to find the .apk file and install it on their phones or BlueStacks client, and then perform other tedious tasks to gain access to the servers in other regions. Fortunately, since the game has already launched, this is no longer the case.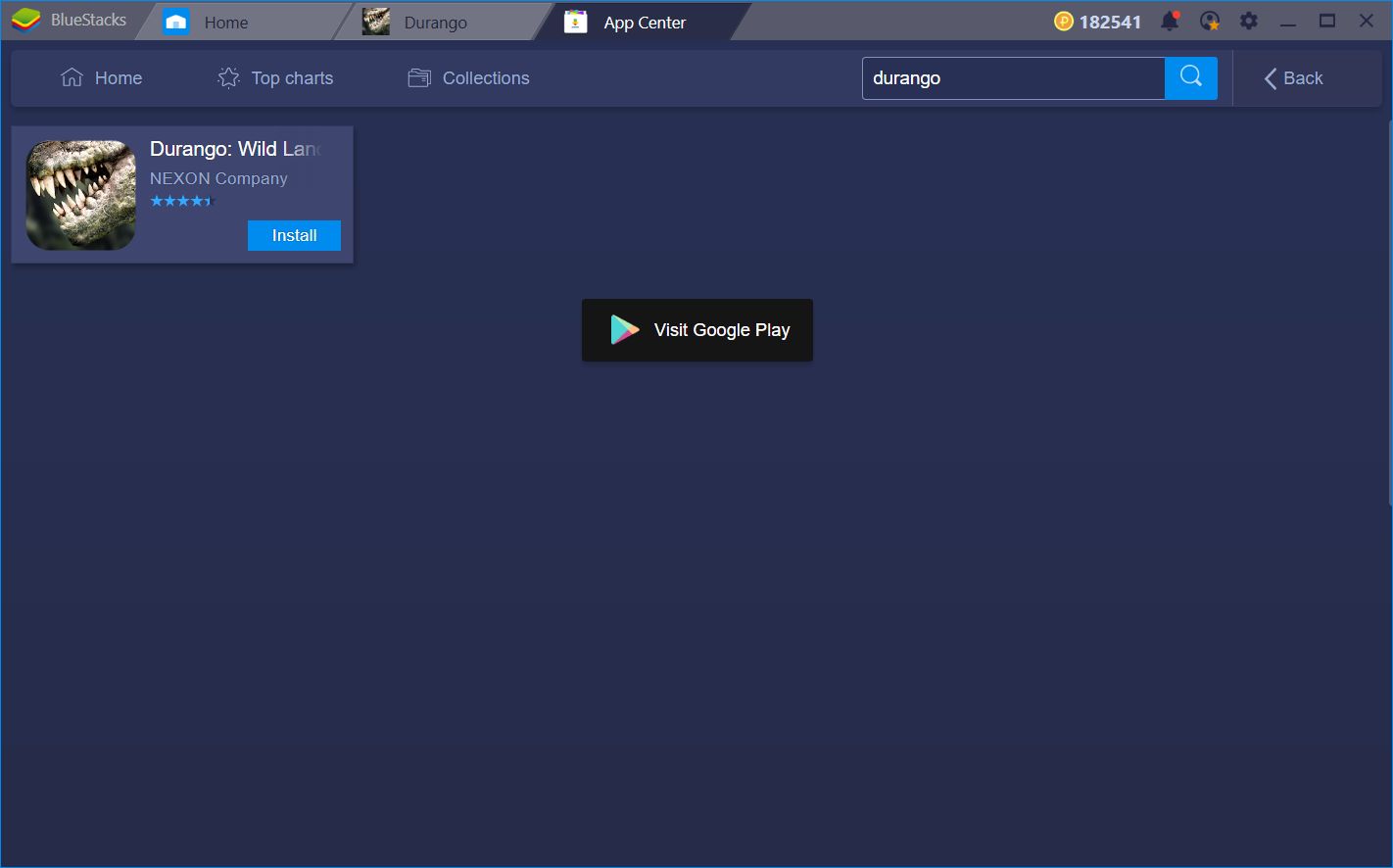 In that sense, playing on BlueStacks is very simple: After downloading and installing the latest BlueStacks client, you can then search for the game in our App Center. In order to do this, you only need to launch the client and type in the name of the game you're looking for in the search bar. Afterward, you'll be taken to the App Center where you'll find the game—as well as many other related titles—, which you can then install by clicking on it.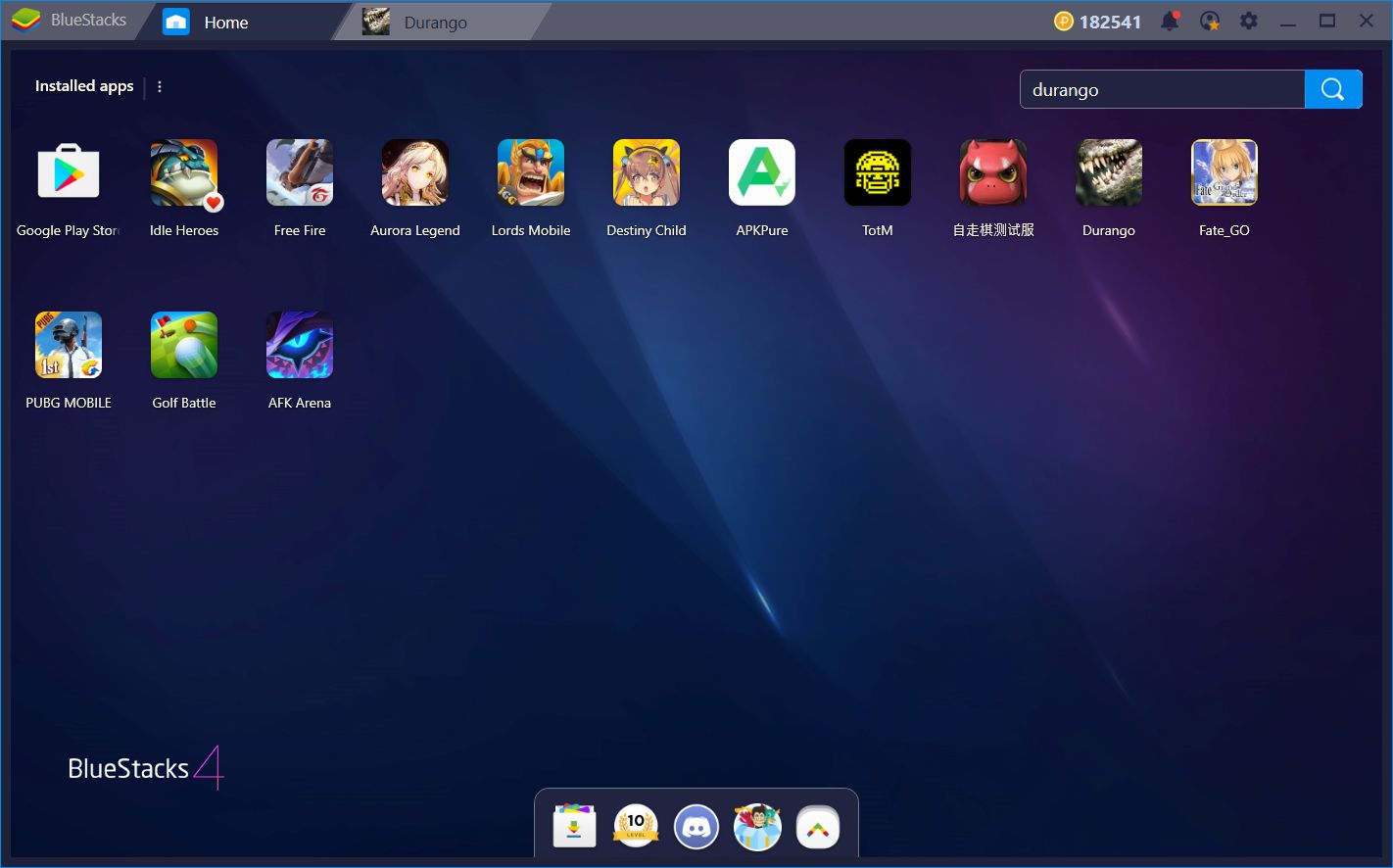 Once installed, Durango will appear in your home menu, ready to launch. However, before diving into the game itself, you'll need to complete the prologue, create your character, and finish several tutorial missions. Feel free to read our beginner's guide if you need a quick overview of the game's screens and basic features. Before long, you'll be left to wander on your own, which is when you'll want to start optimizing.
Luckily, as we mentioned above, BlueStacks has many tools that you can use to improve your performance in this game. Let's take a closer look at these features.
Expand the Default Control Scheme with the Keymapping Tool
One of BlueStacks' most important features is, without a doubt, its access to improved control schemes in relation to the ones available on mobile devices. While Nexon has made an incredible job of creating comfortable controls in Durango, even for mobile devices, you can take these even further with our Keymapping Tool, and completely customize them according to your personal tastes and preferences.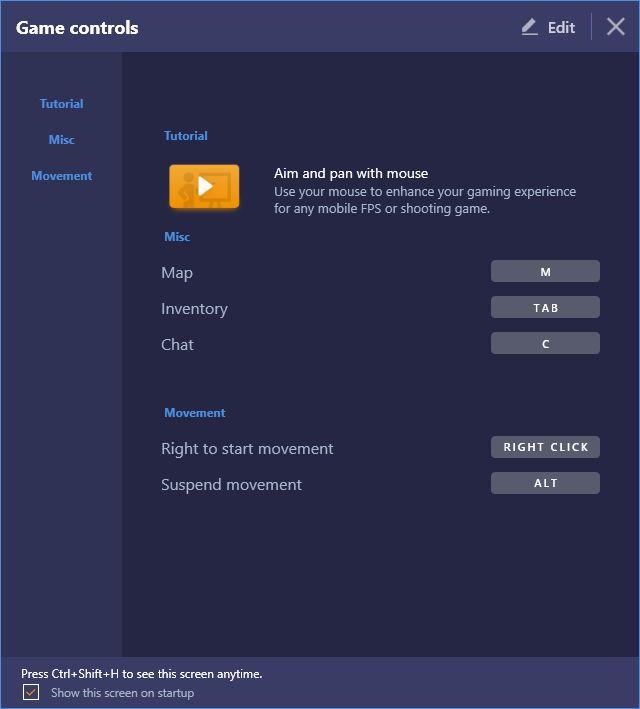 When first booting up the game, you'll immediately notice that the BlueStacks team has already created a default control scheme. With these controls, you can move your character using the WASD keys, open up the main menu using TAB, and open the chat menu by pressing C. Furthermore, you can also toggle mouse movement on and off by pressing right click. These controls are basic and allow for performing only the most essential tasks using your keyboard. However, you can improve upon the existing scheme by adding your own shortcuts.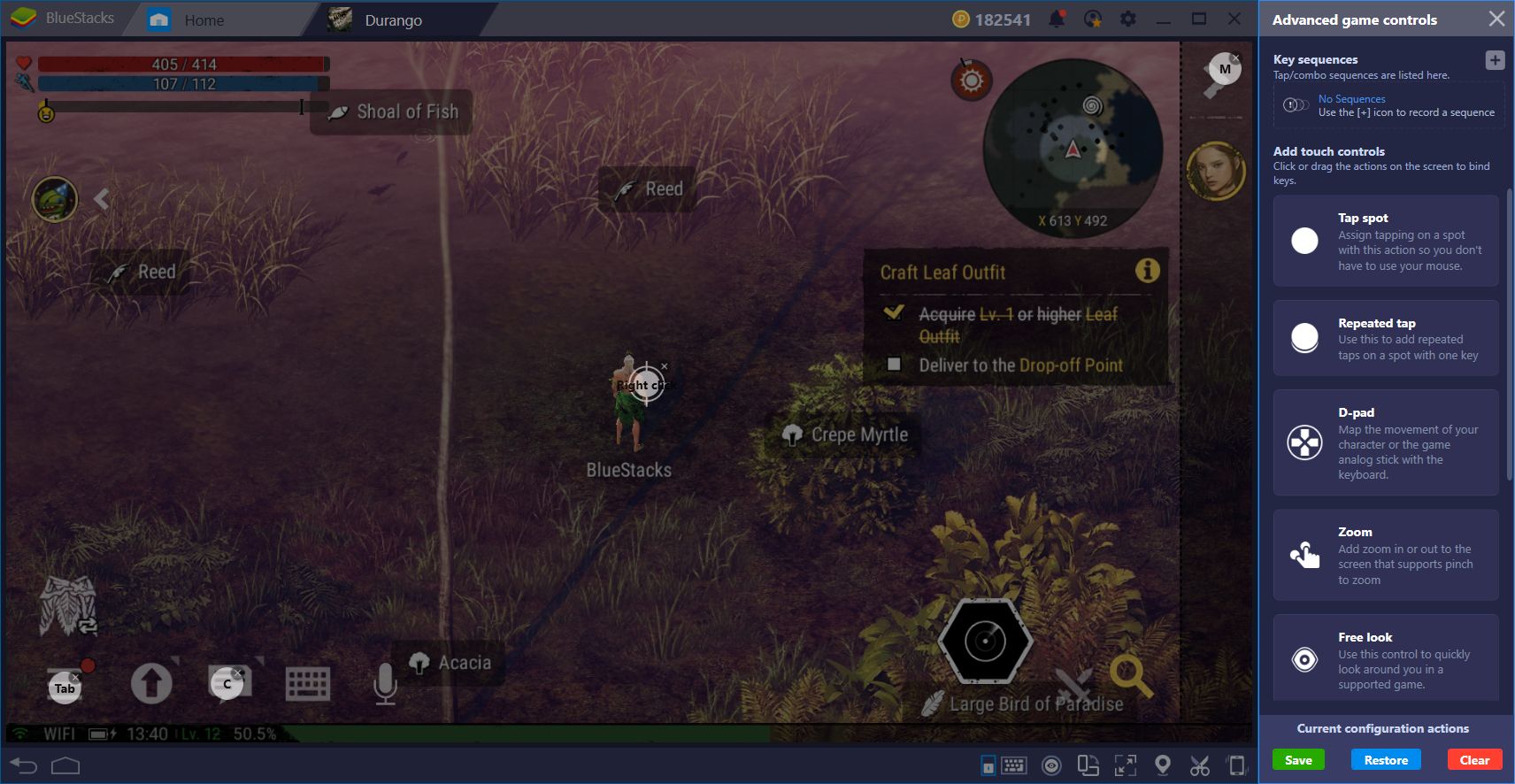 By clicking on the keyboard icon on the bottom right corner of the screen, you can bring up the default control scheme that we mentioned above. Here, you can customize these shortcuts by clicking on "Edit." However, when you click on "Advanced Settings," you will access the Keymapping Tool where you can assign new shortcuts and functions to the screen, and map them to your mouse and keyboard.
Check out how we set up our shortcuts in the screenshot below. With this configuration, we can access most—if not all—of the basic functions using only our keyboard. Furthermore, we can also control our character's action in combat, in the same manner, never missing a beat, and never or getting hit by misclicking on a skill.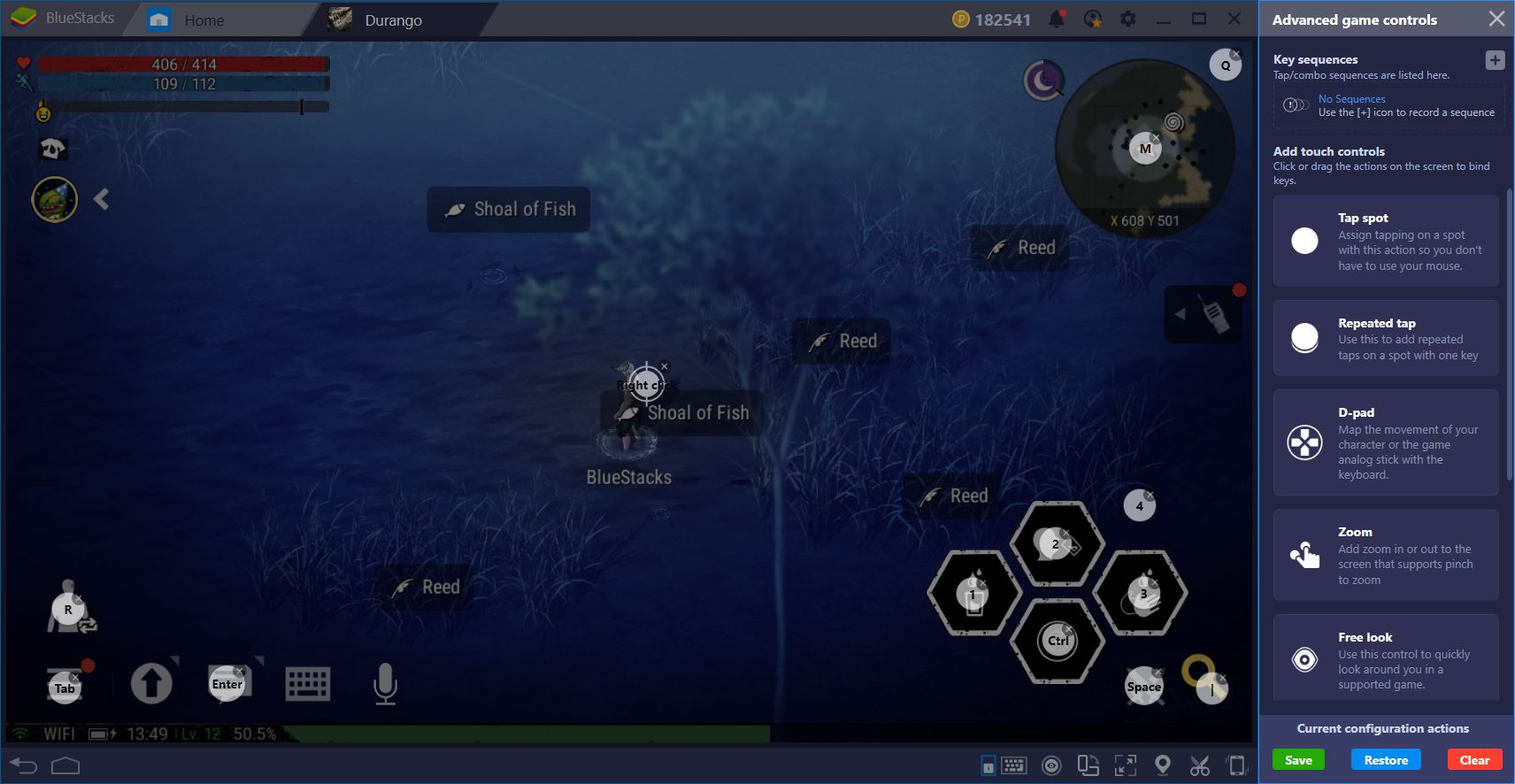 Keep in mind that, if you deploy the Walkie Talkie menu on the right, every element on the screen will shuffle to the left. Because of this, the shortcuts that you have assigned to the screen will likely become ineffective. To compensate for this, we recommend assigning your preferred shortcuts with the Walkie Talkie menu closed and remember to always keep it closed when not in use.
Automate Menu Access with the Combo Key
One of the items in the default control scheme is the "Inventory" function, which is bound to the TAB key. As we mentioned above, this binding doesn't actually open our inventory; it deploys the main menu where the inventory and other systems, are located.
Nevertheless, there's a way to automate accessing these menus, which could help you save tons of clicks—and time—in the future. By using the BlueStacks Combo Key, you can record strings of commands and clicks, and bind the said recordings to any button on your mouse or keyboard. This function is useful for automating repetitive features. In other games, you can use it to automate certain levels or procedures. In Durango, you can use the Combo Key to automate accessing any menu in the game, and bind it to a single button. Feel free to read our guide about the Combo Key to learn about how this function is used.
Setting up your own combos in Durango is simple: Exit to the main screen and start recording: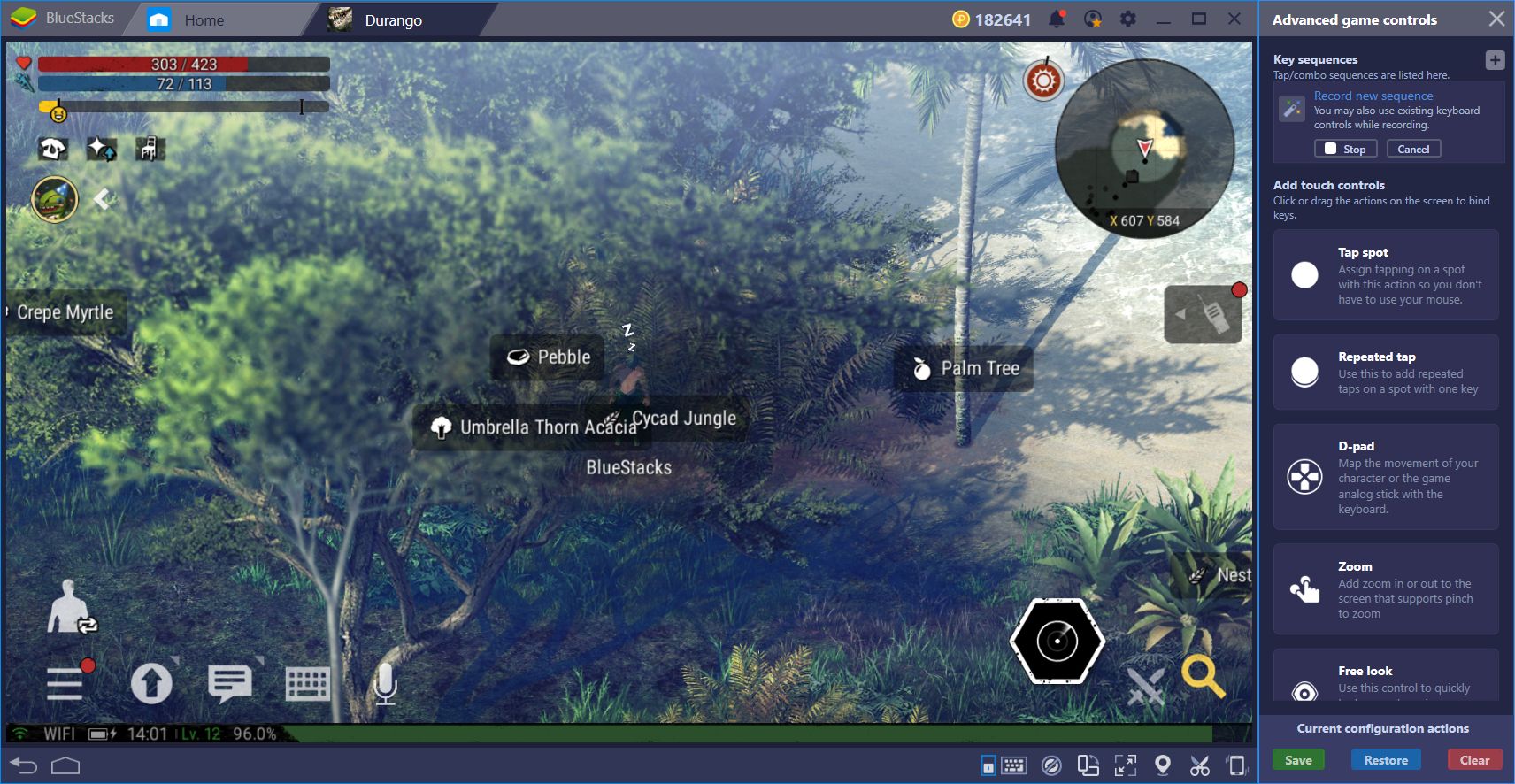 Click on the menu button on the bottom left, and then on the inventory option.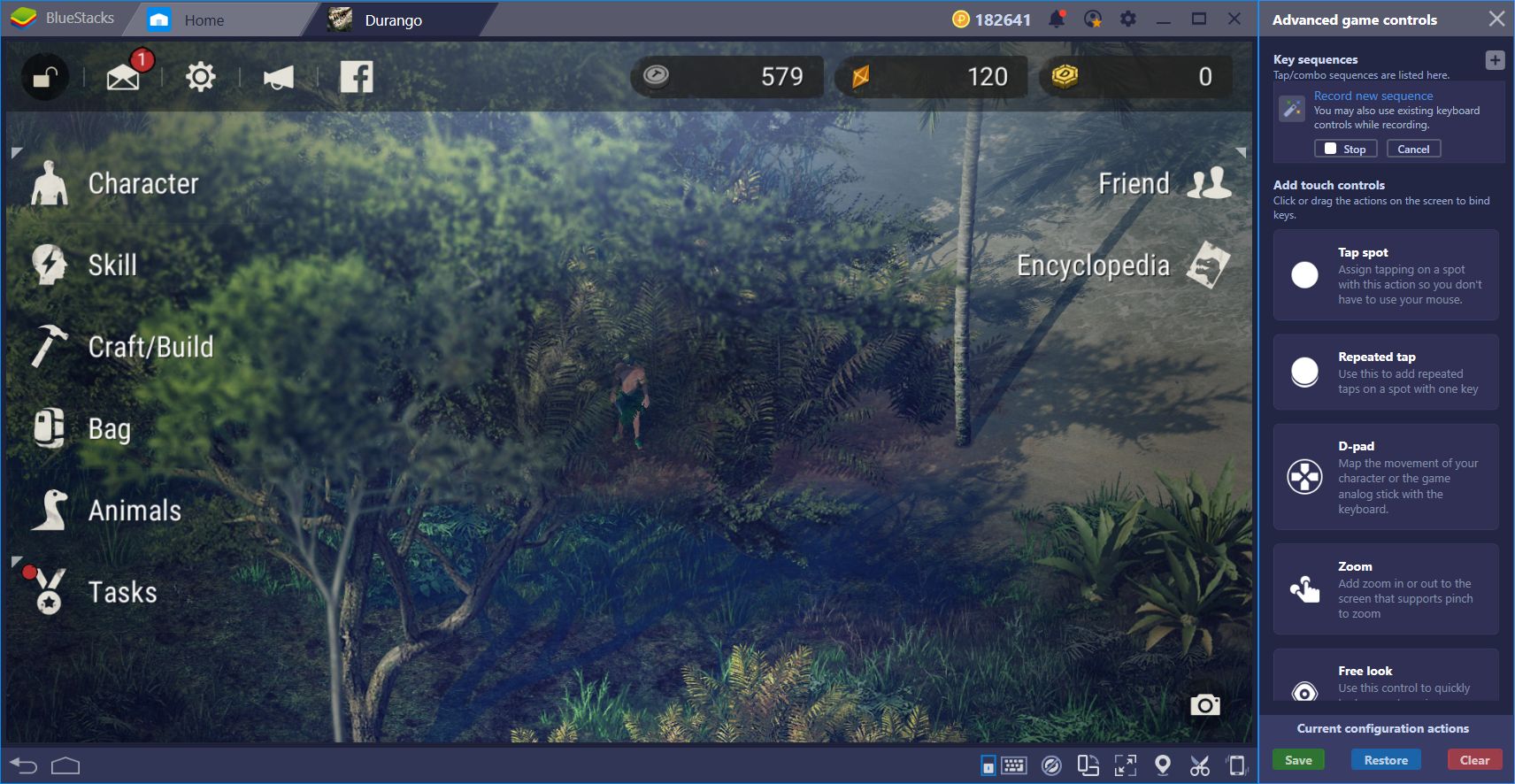 Once in the inventory, stop the recording and give your combo a name as well as a button. From now on, every time you press the corresponding key, you will open the inventory menu. You can do the same for every other option on the main menu, and bind them to your preferred buttons. In this manner, you can access every single menu with a single button press; as it should be.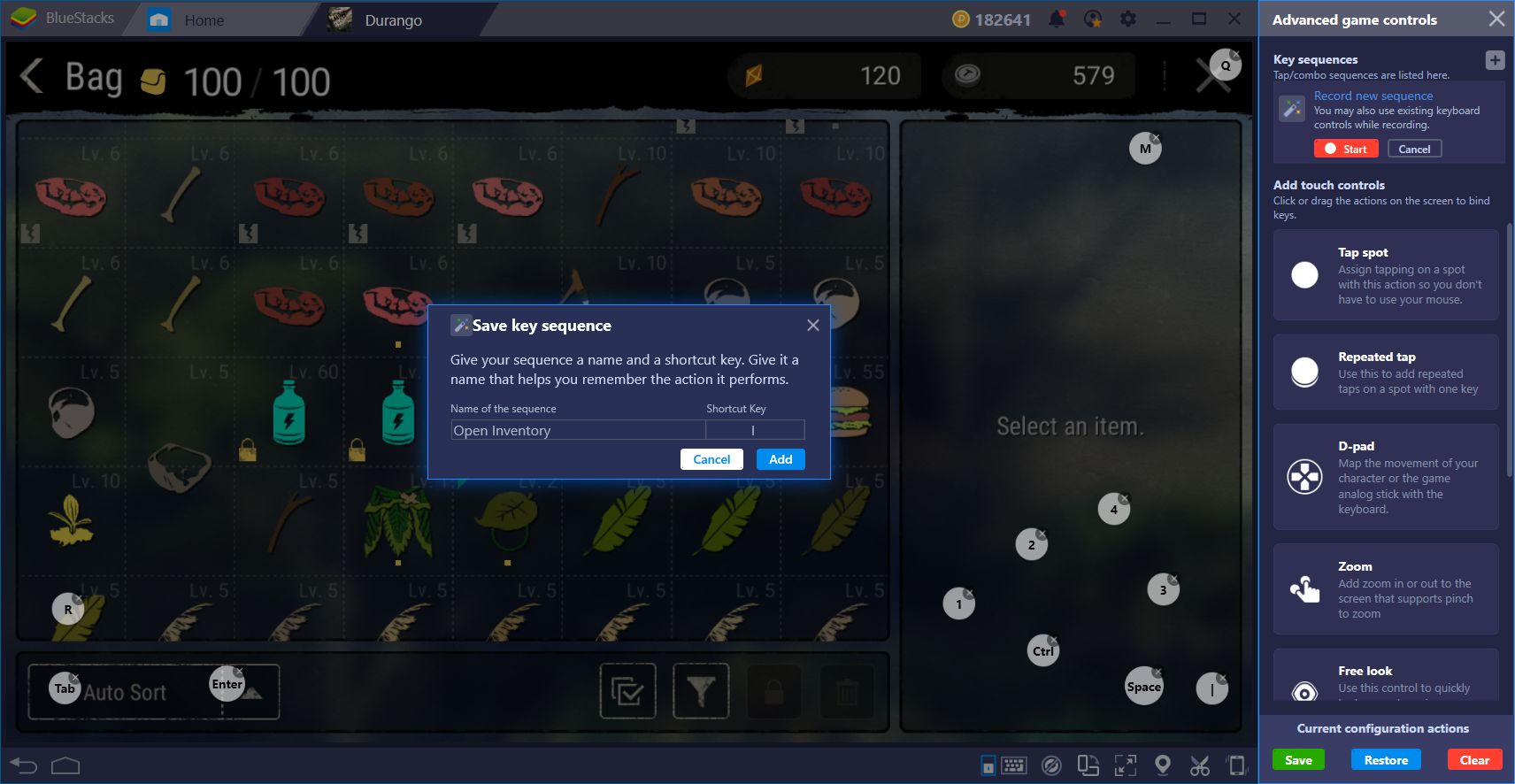 Even though Nexon has created top-notch controls in Durango, even for mobile devices, these can still be improved by gaming on BlueStacks. How do you use our BlueStacks tools to improve your performance in this game? Share your best tips in the comments below!