Game Guides
Epic Seven on PC: BlueStacks Setup Guide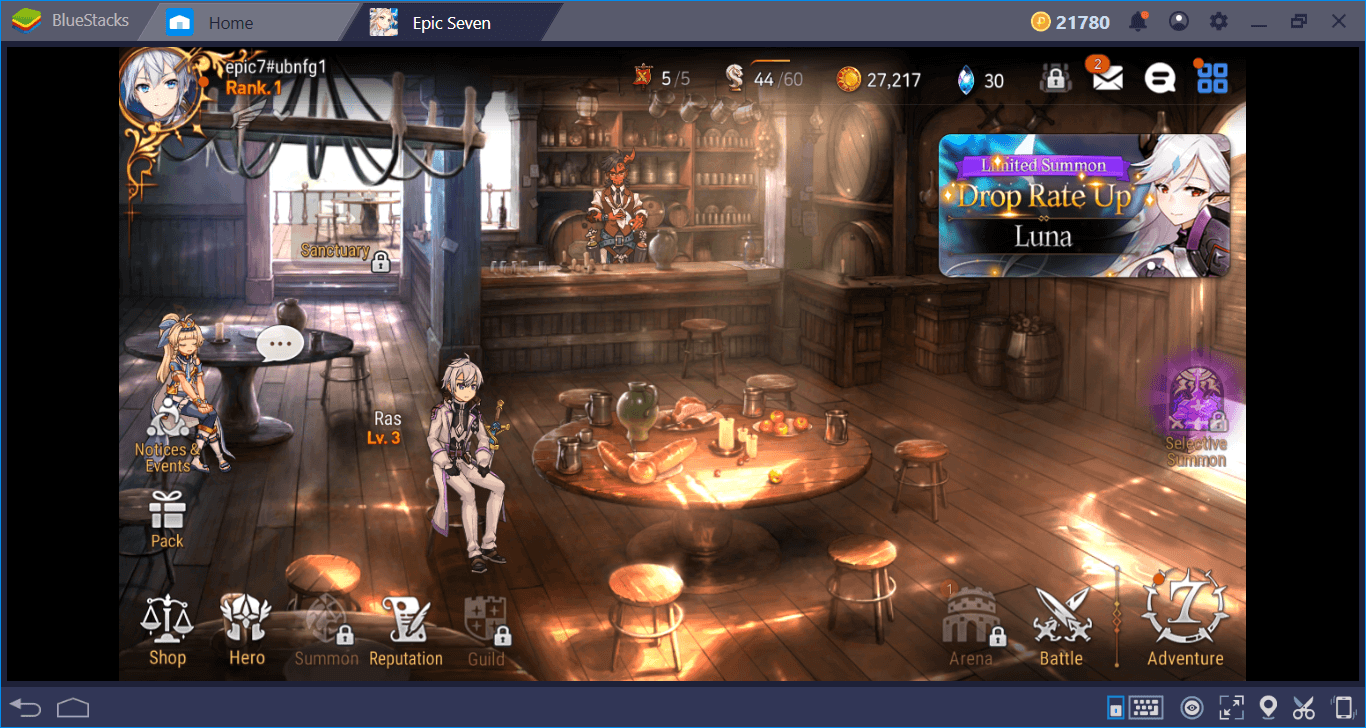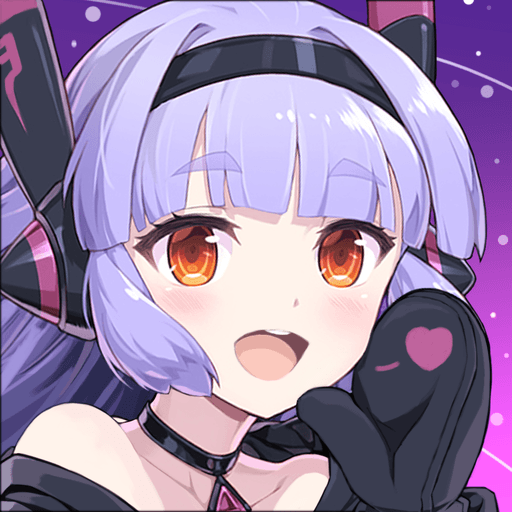 To start your adventure in Epic Seven and defeat the ancient evil once again, you must install and configure the game on BlueStacks first. As with all other gacha games, BlueStacks 4.5 offers many practical features that will make your adventure easier, such as personalized control schemes and visual macros. Well, let us accompany you right from the beginning: In this article, you can find all the necessary information about how to install Epic Seven on BlueStacks and how to get the most out of it. Let's start: This world won't save itself.
Installing The Game Via App Center
Download and install BlueStacks on your PC.
Complete Google Sign-in to access the Play Store, or do it later.
Look for Epic Seven in the search bar at the top right corner.
Click to install Epic Seven from the search results.
Complete Google Sign-in(if you skipped step 2) to install Epic Seven.
Click the Epic Seven icon on the home screen to start playing.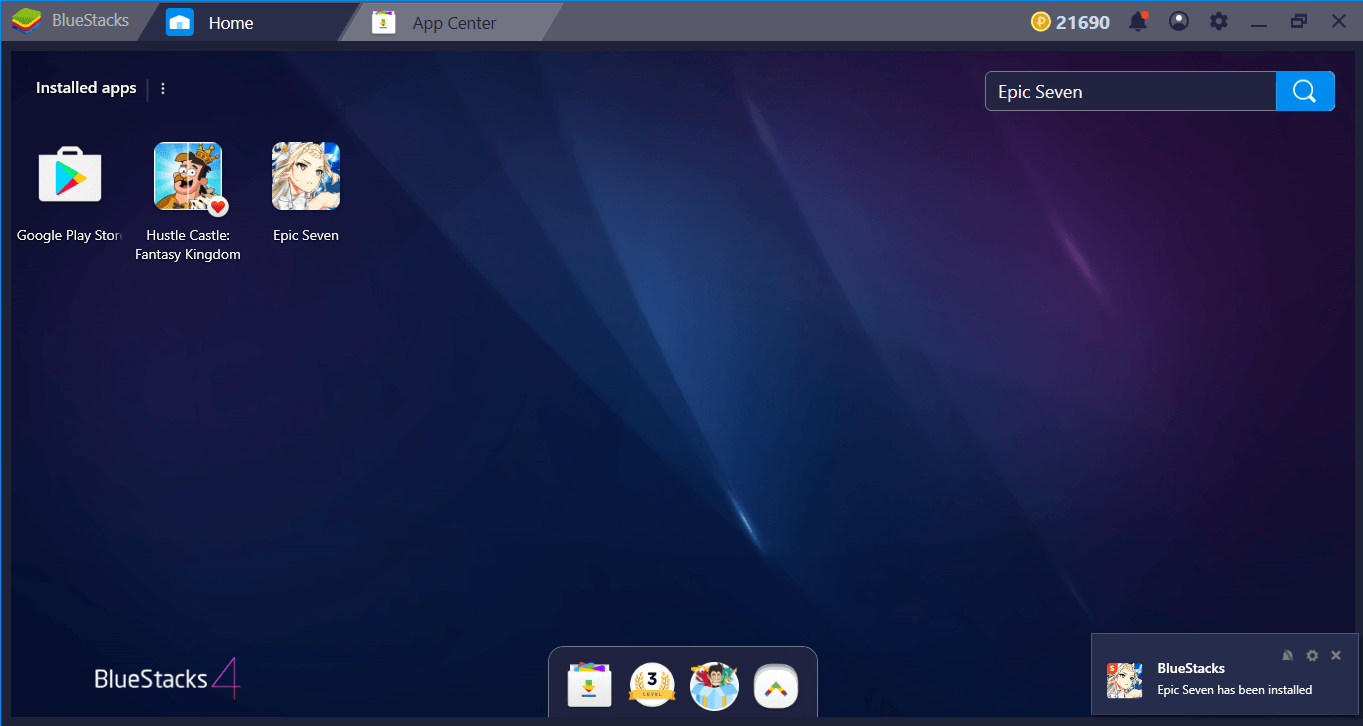 When you see this notification, you can click on the game icon and start playing.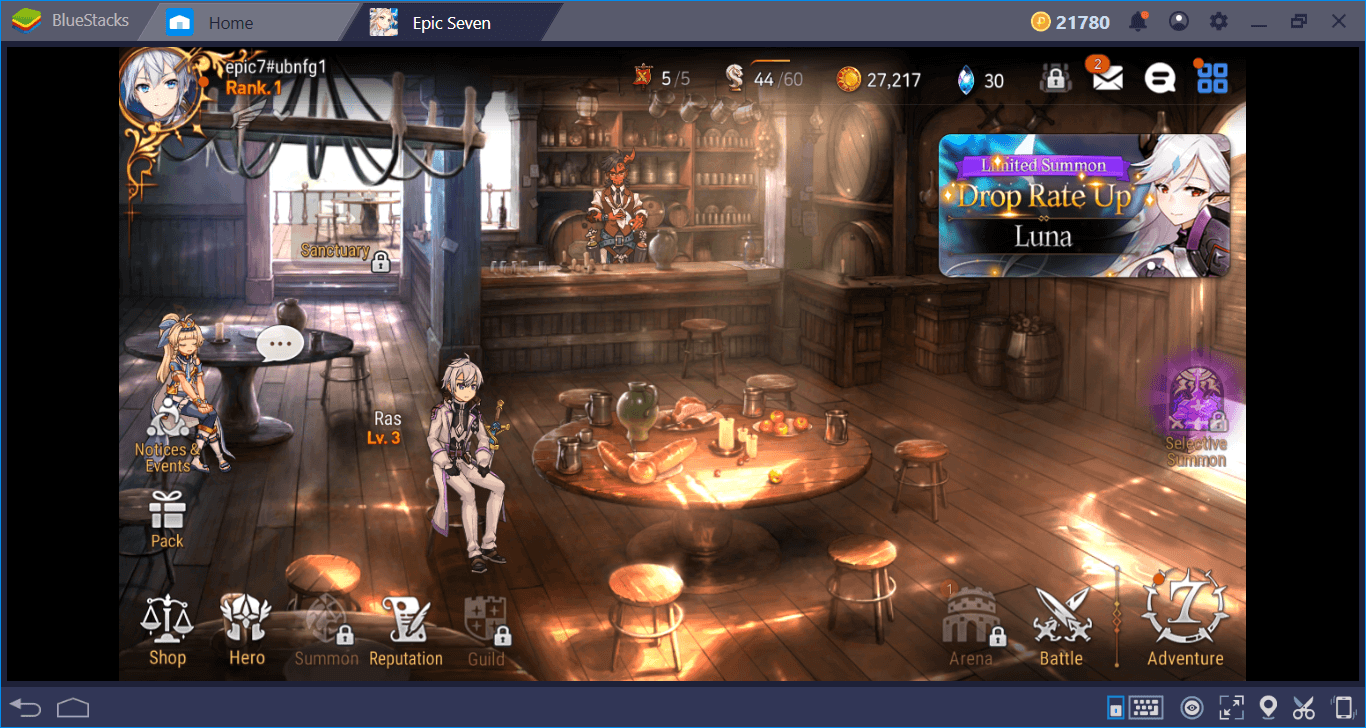 The main screen of the game – let's start playing!
Configuring The Controls
The only control tool you need to play Epic Seven is your mouse – every function in the game can be activated via mouse clicks. For this reason, BlueStacks does not include keyboard keys in its default control scheme. However, our advanced keymap tool lets you place visual "tap spots" on any part of the screen and assign them keyboard shortcuts, if needed. Since each character in the game has 3 skill buttons and each party can host 4 members, assigning keys to these skills will be a good idea. Start by clicking on the little keyboard icon at the bottom right.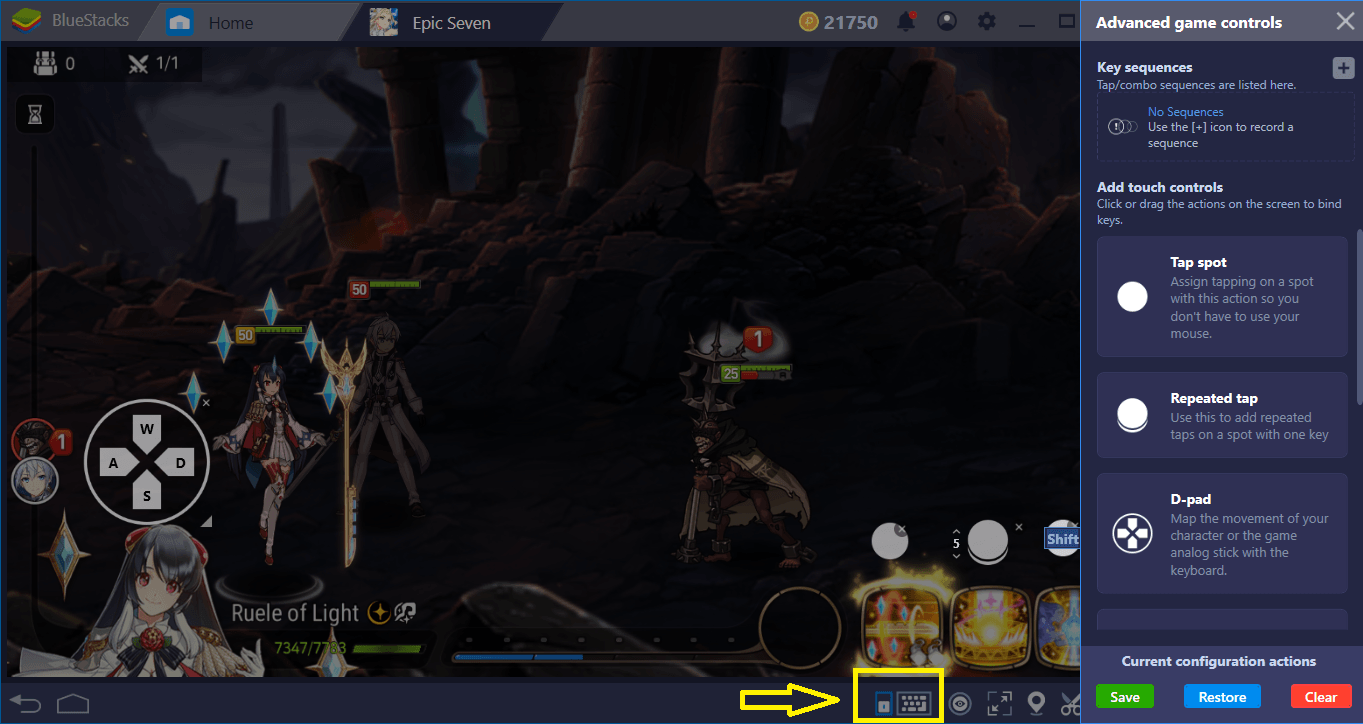 You can create tap spots anywhere on the screen. Note that we assigned spots to each skill, which will let us activate them by pressing keyboard shortcuts. You can do this for every feature in the game but it will be most useful during battles.
Getting One More Roll With Multi Instance
You already know how our multi-instance feature works: It lets you create instances and play any game as a "single man army". This feature is especially useful in gacha games, as all of them let you get a free summon right at the start. This is the case for Epic Seven too: At the beginning, you get to make a free summoning. The results are completely random and if you don't like them, you can try your luck infinite times by creating new instances.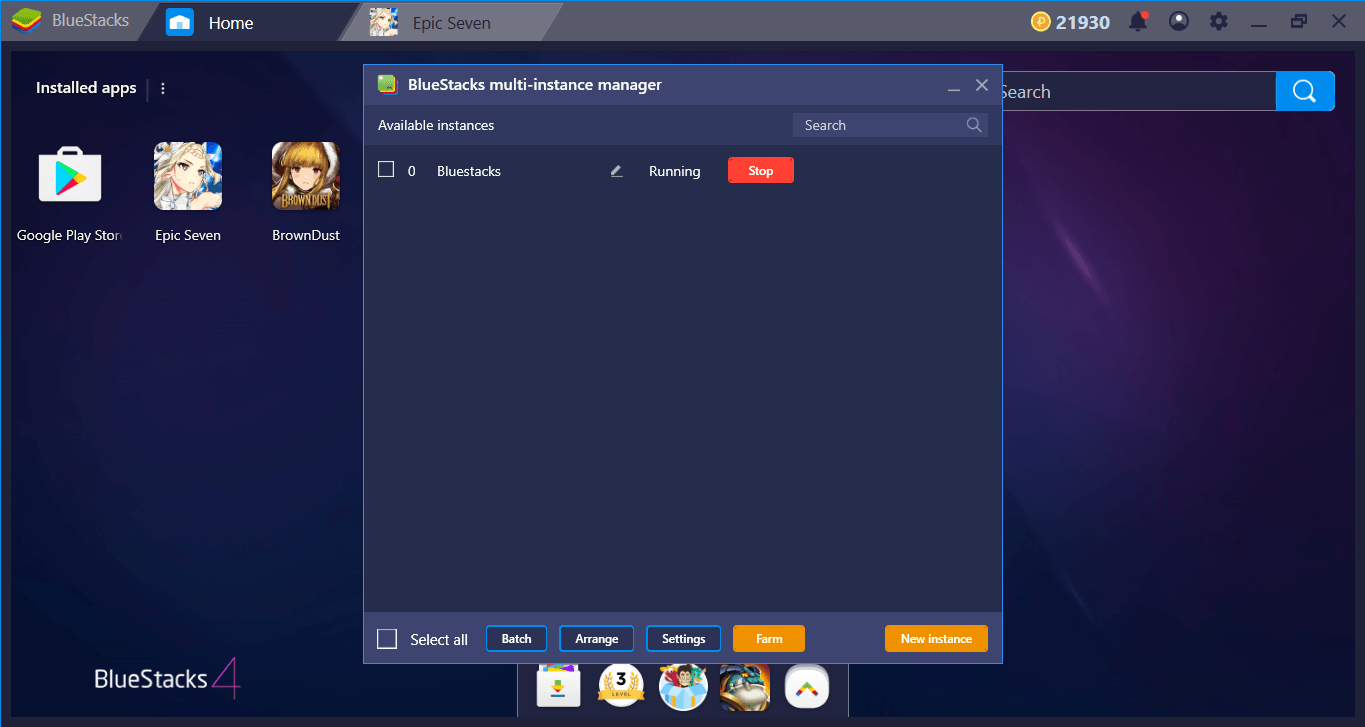 Let's start by creating a new instance.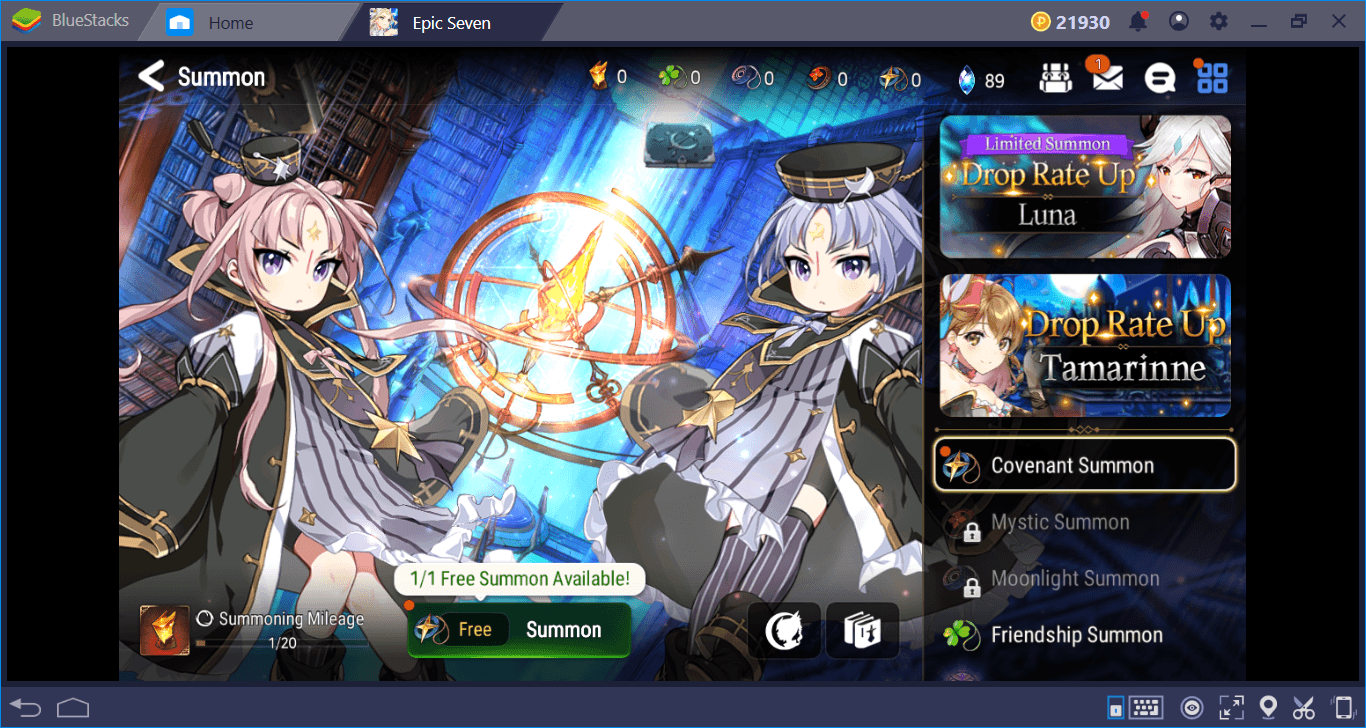 Now, we can try our luck again! Maybe we get a 5-start hero this time.
Create Combos, Be More Effective On The Battlefield
Each of your heroes has three different skills and they can take on different roles. By combining and using these skills in a particular order, you can make them more effective. There are lots of scenarios in this regard: You can combine a heavy attack and a heal ability, for example – right after attacking the enemy, your tank gets healed. Or, you can combine AOE (area of effect) attacks and clear large groups of enemies faster. Whatever the scenario is, you can be sure that our Combo Key feature will offer you an advantage. As you already know by now, this feature lets you record a series of actions and repeat them automatically by pressing a single key.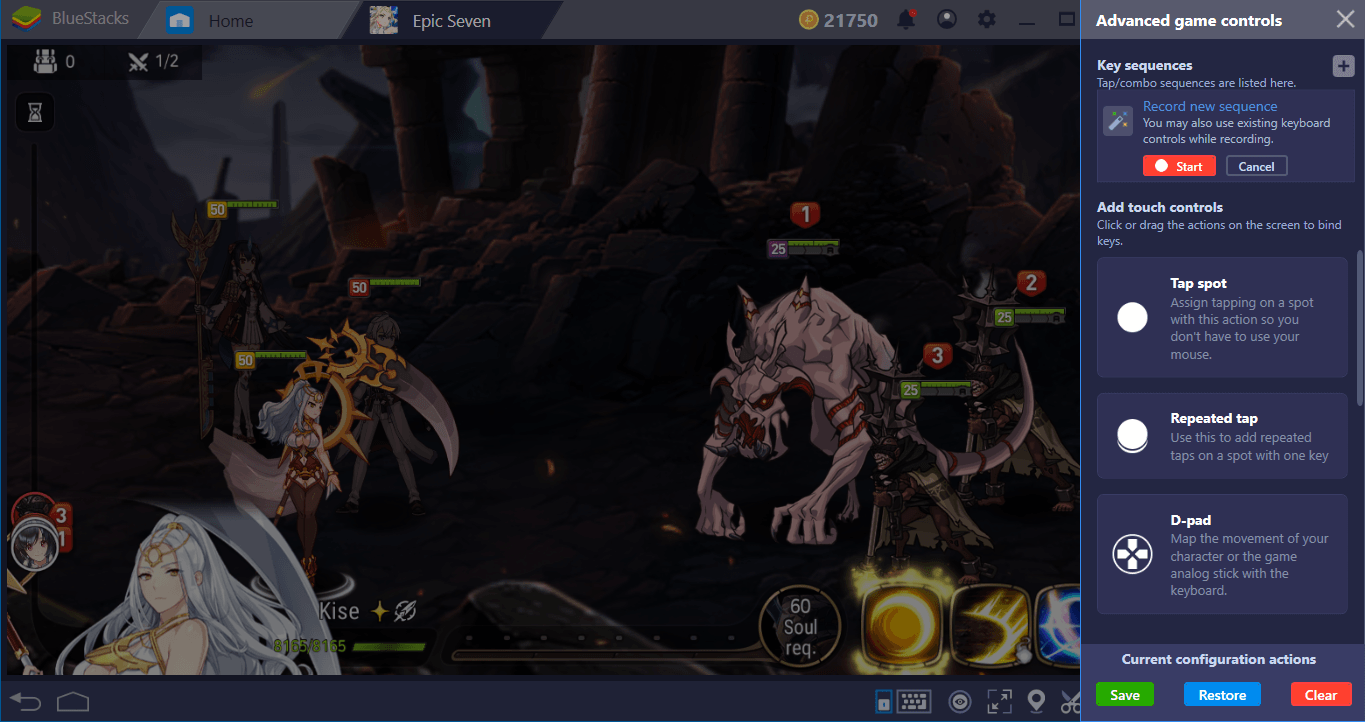 We start recording at the beginning of this fight and use our skills in a way they will complement each other. You can create a short combo – 2 or 3 skills- or a longer one – 6 or 7 skills-, it is up to you.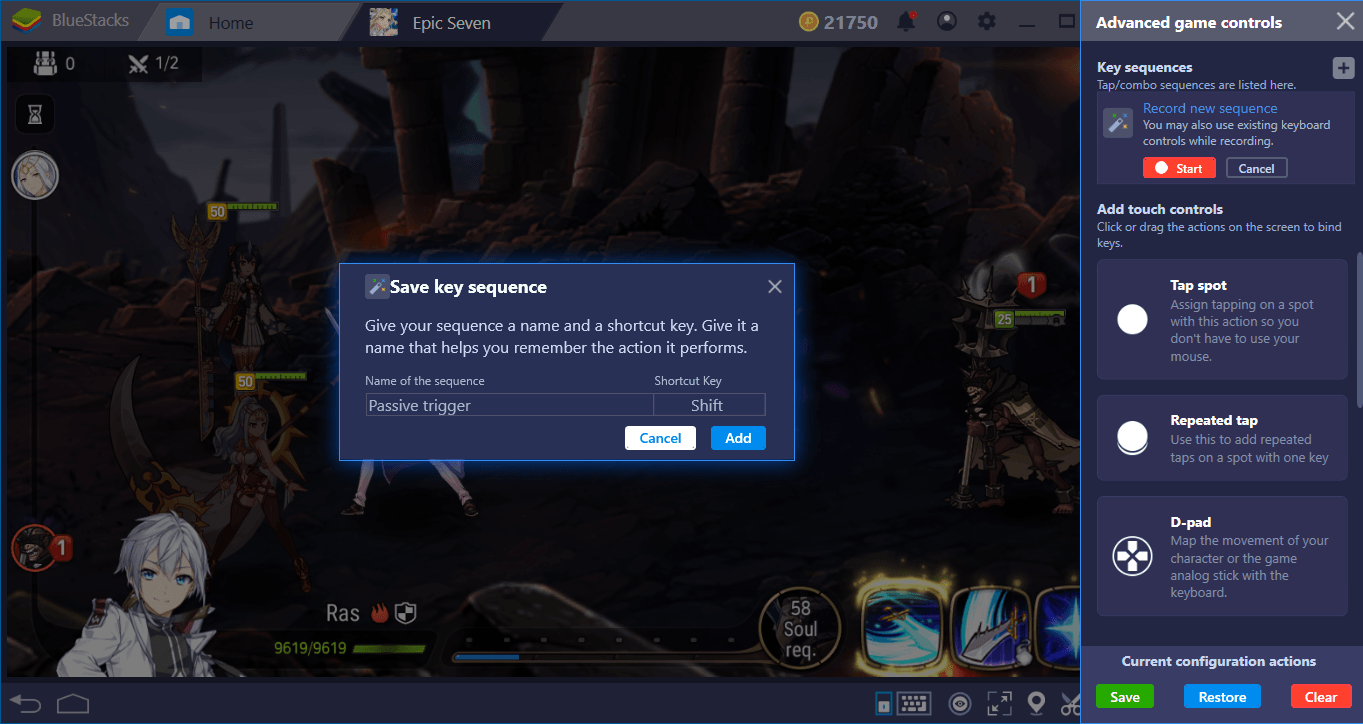 Give a name to the recording and assign a key. In the future, when you want to repeat this combo, all you need to do is pressing this key.
Now, we are ready to embark on our adventure. Before you start, make sure to read our beginner's guide and tips & tricks articles too, they both contain useful info that will make your job easier. Are you ready to collect dozens of characters and fight against the ancient evil? Let's start – join us on BlueStacks!