Game Guides
Top 5 Tips And Tricks For Epic Seven on PC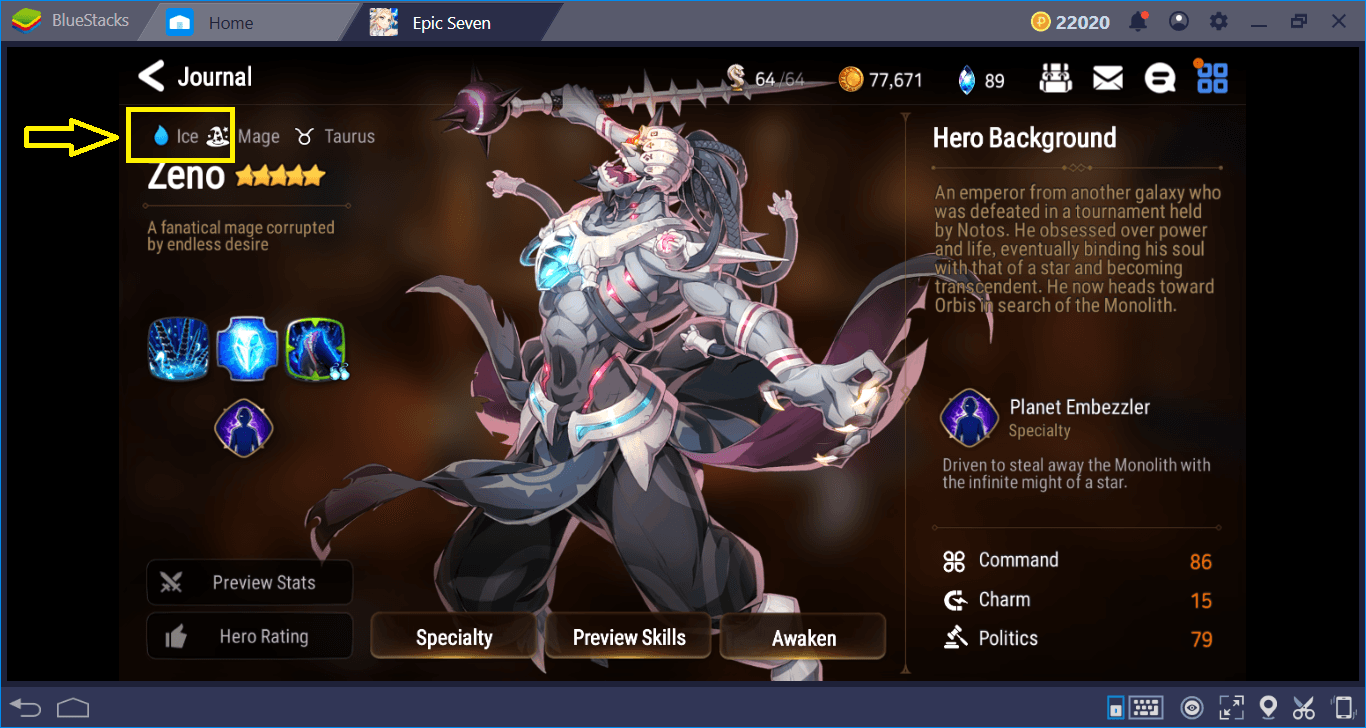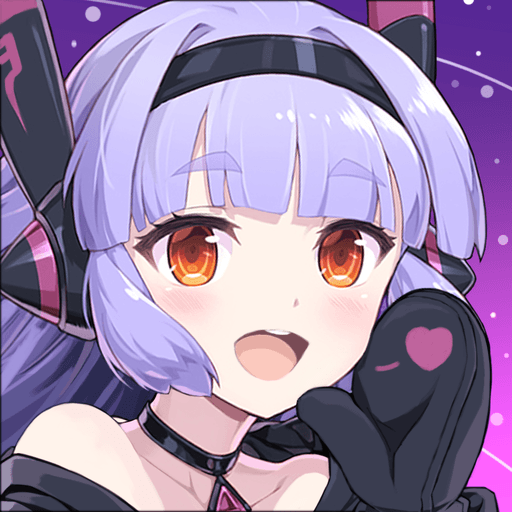 Epic Seven offers quite a big world to discover and many features to use: Both can be challenging for first-time gacha players . In fact, we are sure that you will still need time to learn the game even if you are a veteran player. Well, how about skipping that and learning the most useful tips and tricks with our guide? Below, you can find every information you need to get a smooth journey in this new world: Yes, it needs to be saved once again and yes, you are still the chosen one.
Try Every Hero In The Game, Even The Rarest Ones
If you are targeting a specific hero to collect but are not sure how powerful he/she really is, you will like this feature: You can try every hero in the game and see their skills first hand. You don't even need to collect them to do this – just select any hero from the "journal" screen and click on the "preview skills" button.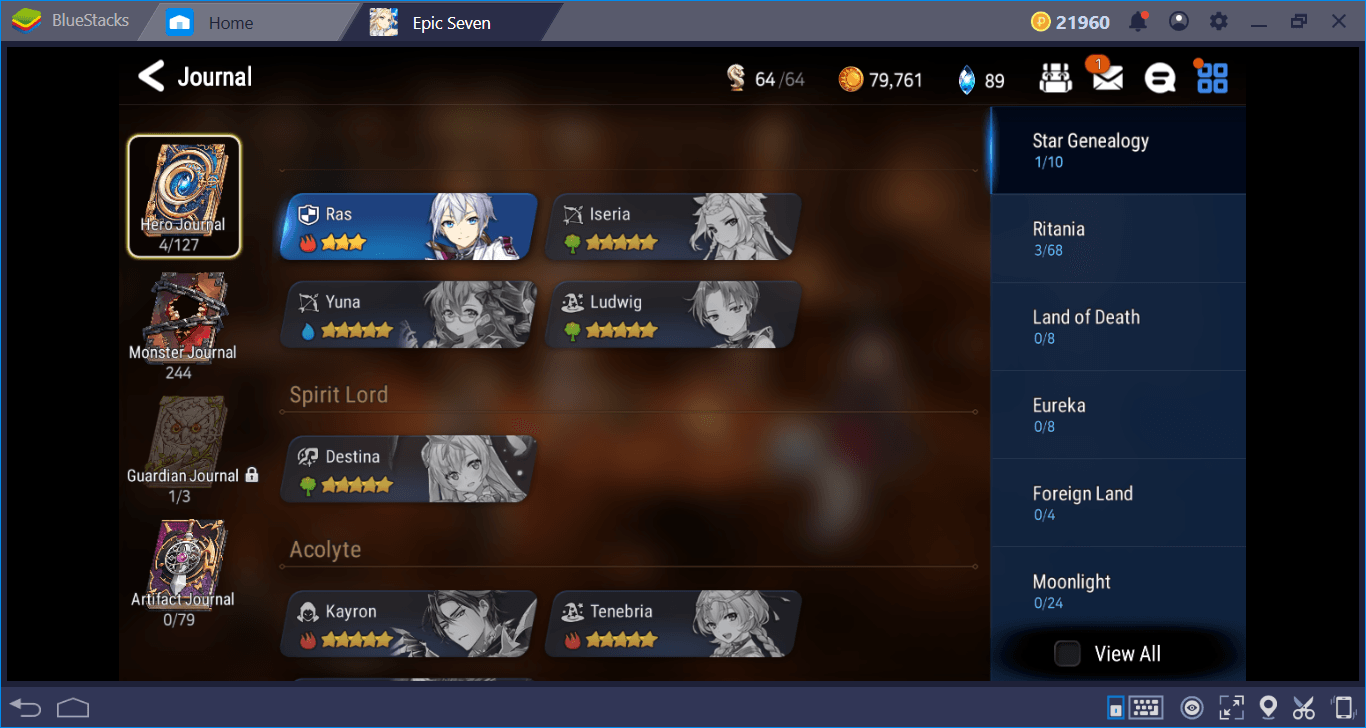 This is the screen where you can see all the heroes in the game. For reference, there are 127 heroes you can collect.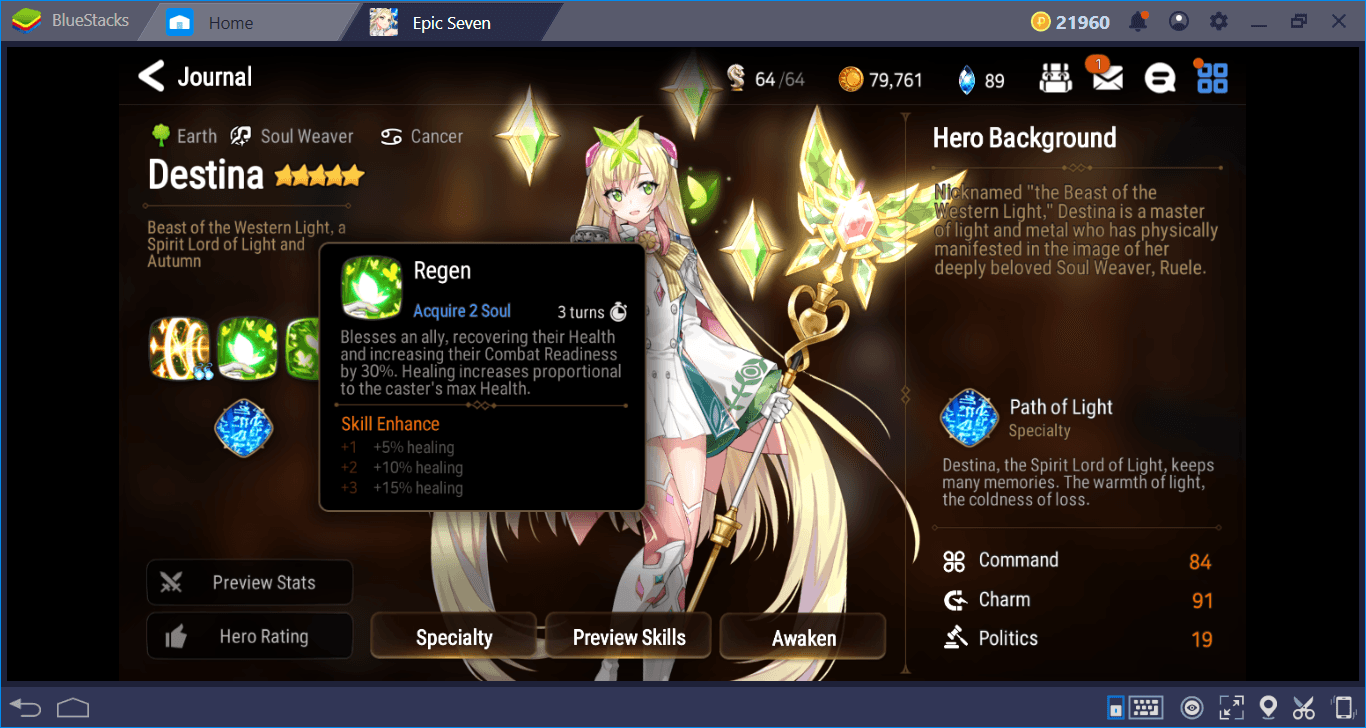 Click on the "preview skills" button. You can also click and hold on the skills themselves to see a short description.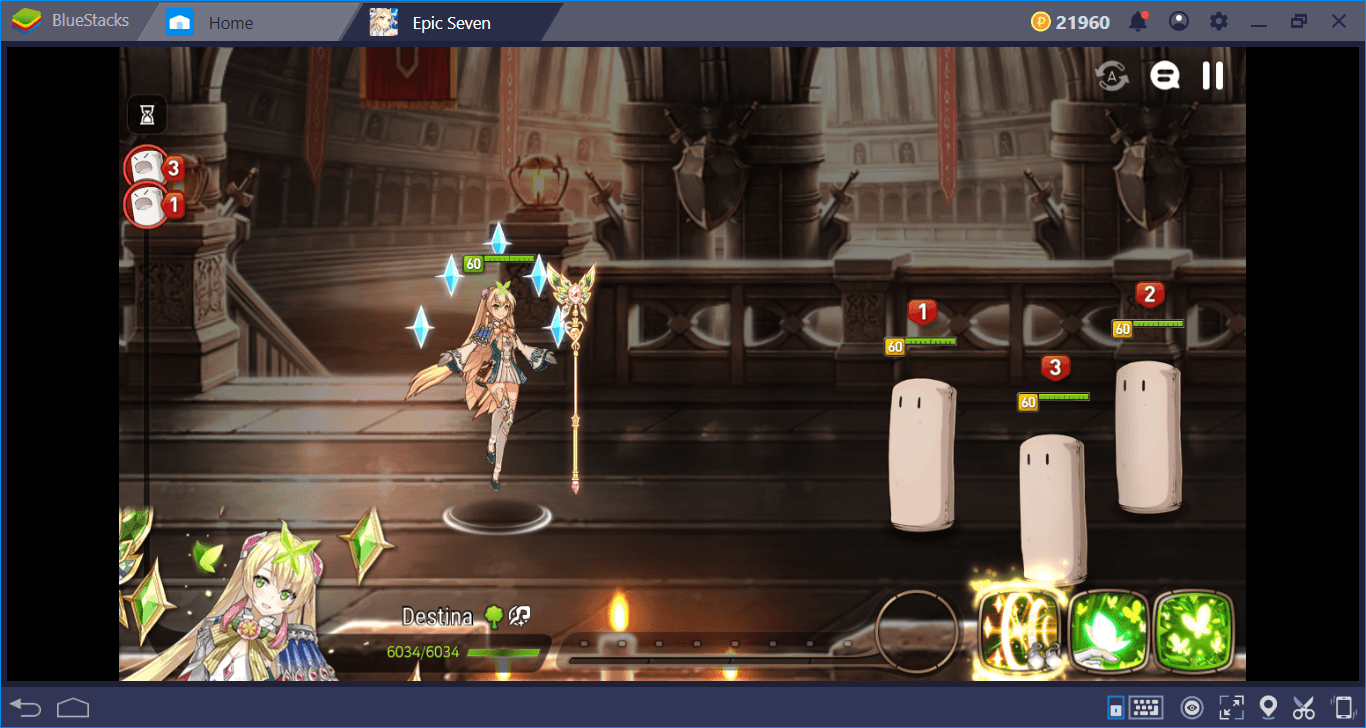 The actual "try-out" screen. Attack the dummy monsters and see how powerful and useful she really is.
Get Information From The Community
Keeping track of 127 heroes is a hard job, finding the best ones among them is harder. Luckily, Epic Seven has a very useful feature that can help you: You can read the "public opinion" of heroes and see what the other players think about them. This is basically a review system – players of Epic Seven can rate all the heroes in the game and share specific tactics and tips for them. While you are at the profile page of a hero, click on the "hero rating" button to see all of the reviews.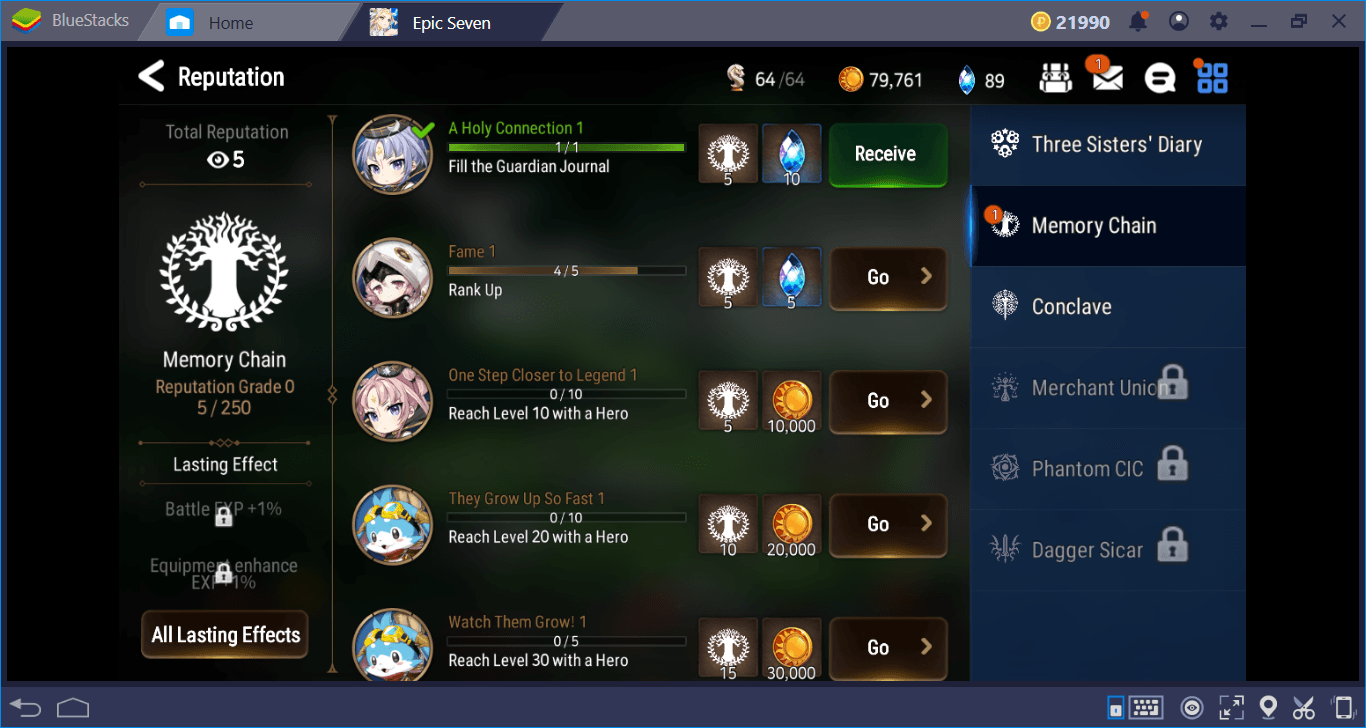 Increase Your Reputation, Get Free Gems
Epic Seven has an interesting achievement system: Simply by playing the game and completing certain goals, you get access to your previous memories and are awarded "memory chain" points. Collecting these points is important for two reasons:
You also get free gems with these achievements and you can purchase covenant bookmarks with them to make additional summons.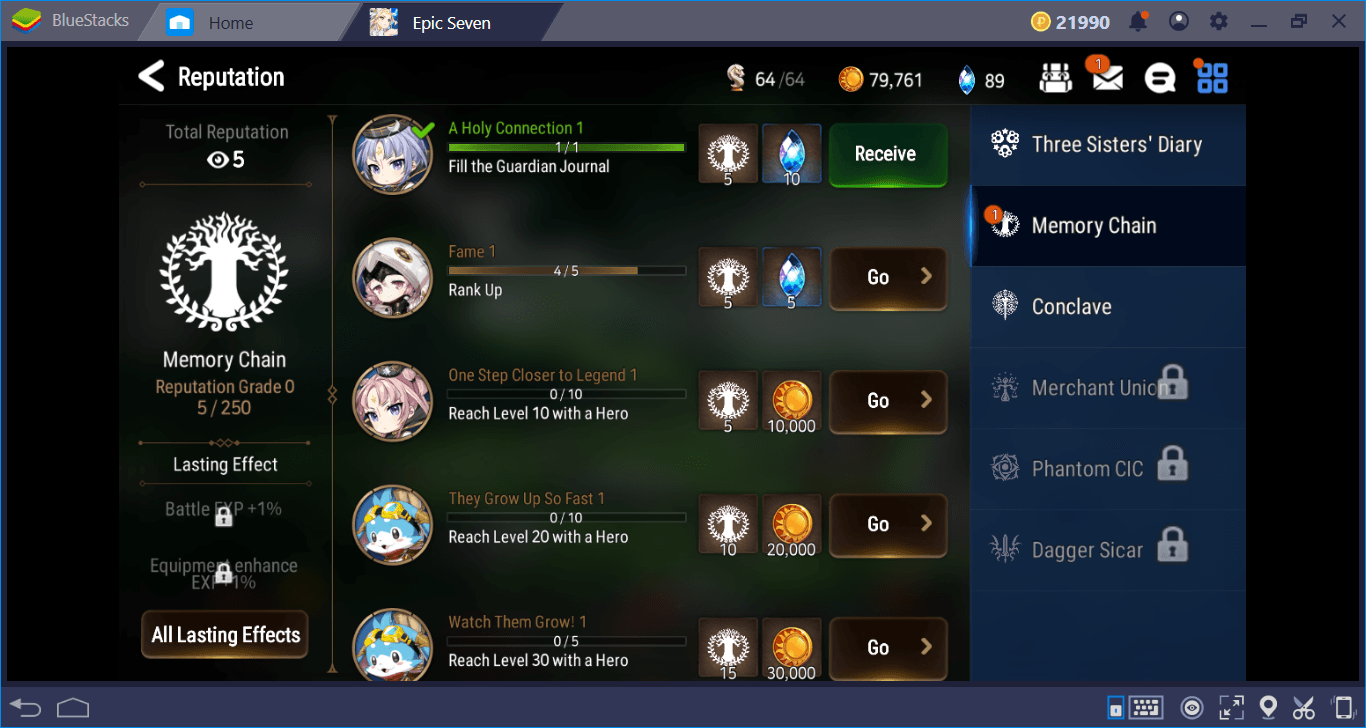 You get permanent buffs by earning reputation grades. For example, you can increase battle XP permanently.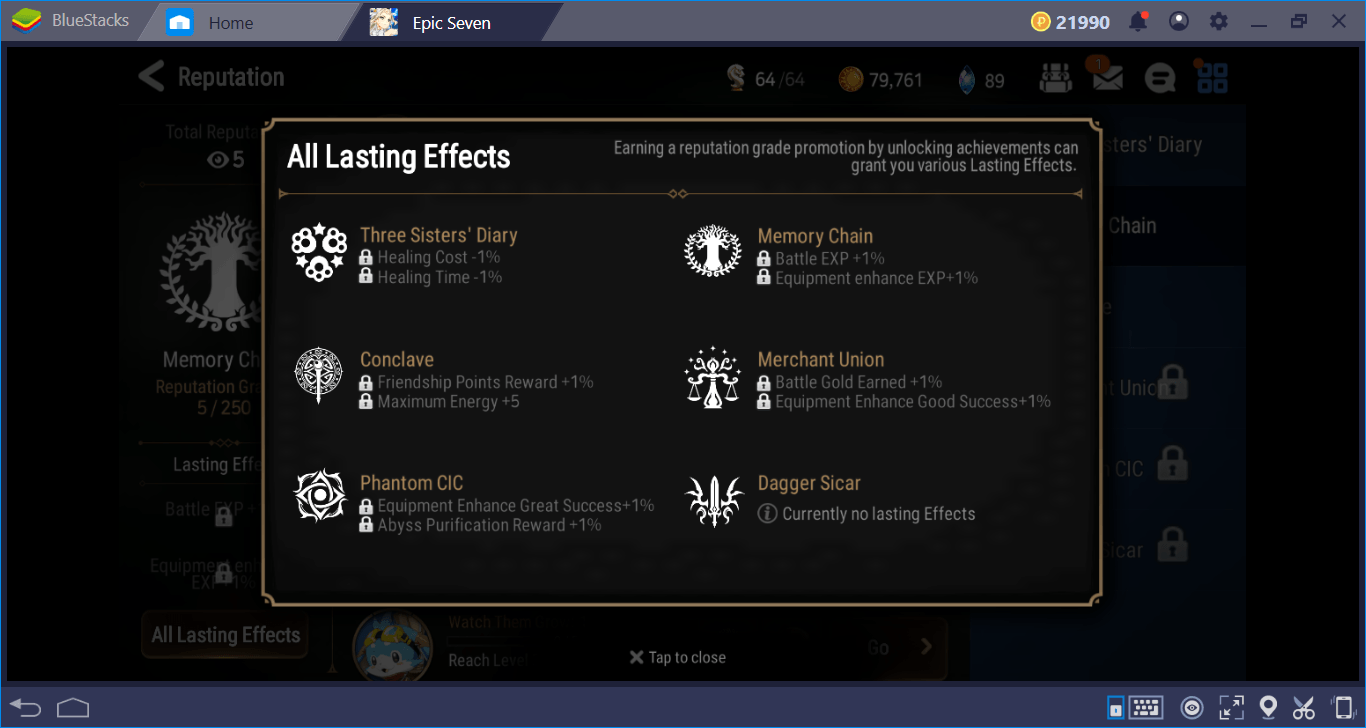 Don't forget to check out your reputation screen from time to time to collect free gems. At advanced stages, you are awarded covenant bookmarks too, which are the main currency to make summons.
You Can Enhance Equipment Too
Heroes are not the only thing you can enhance in Epic Seven: It is possible to make equipment more powerful too. The game does not mention this during the tutorial and if you don't click literally everywhere on the equipment screen, you won't even notice such a feature exists. Well, here is the short version: By "sacrificing" lower grade equipment, you can empower others and increase their stats.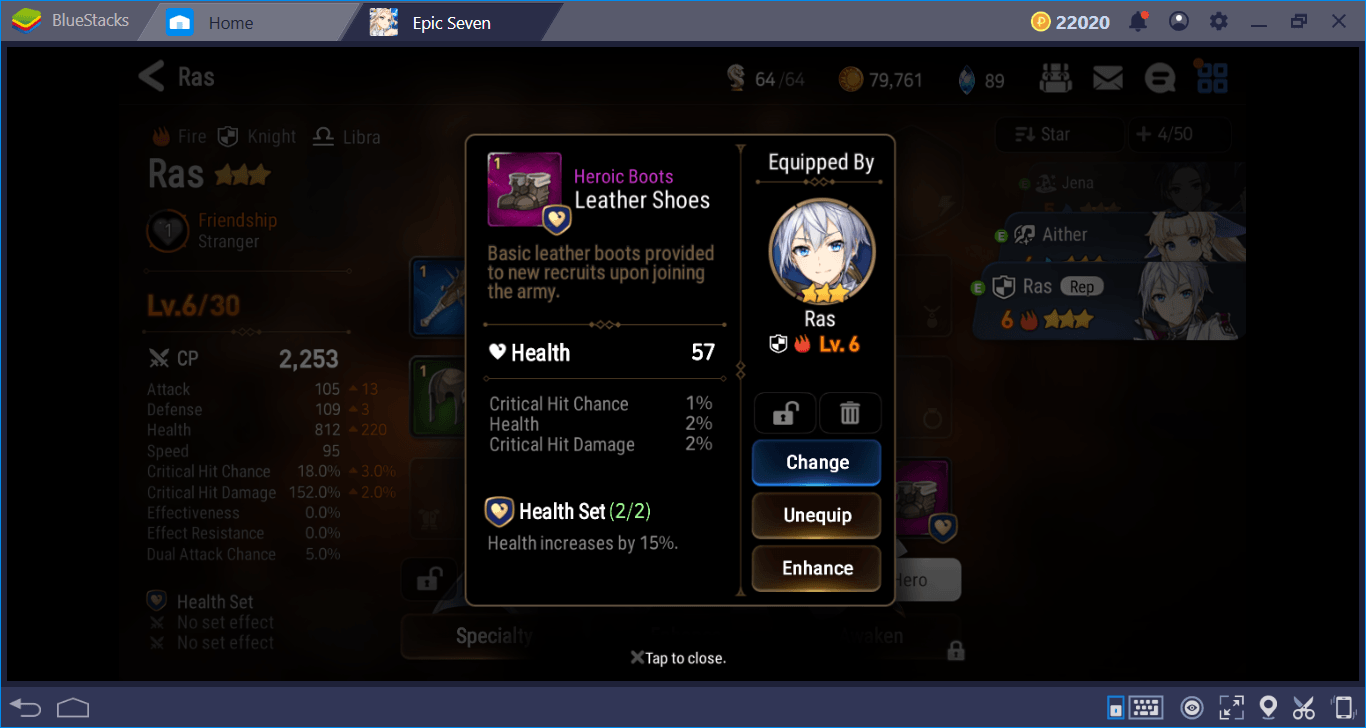 Start by clicking on equipment and select "enhance".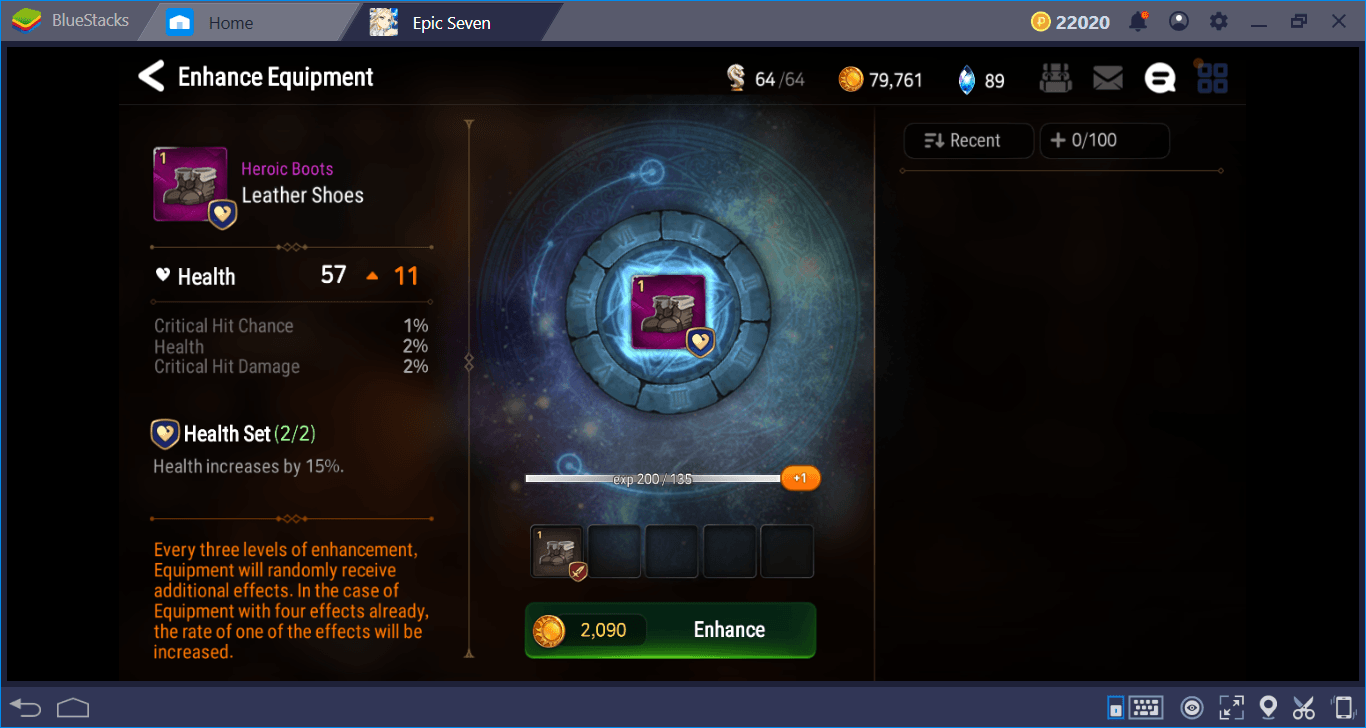 Now, we can sacrifice another boot of ours to increase the stats of this one. The results of the enhancing process are displayed to the left – our health points will increase.
Know Your Elements
If you are struggling with a particular fight, there is a big chance that you are using the wrong "elements". Like many other gacha games, all heroes in Epic Seven belong to an element: fire, earth, ice, light, and dark.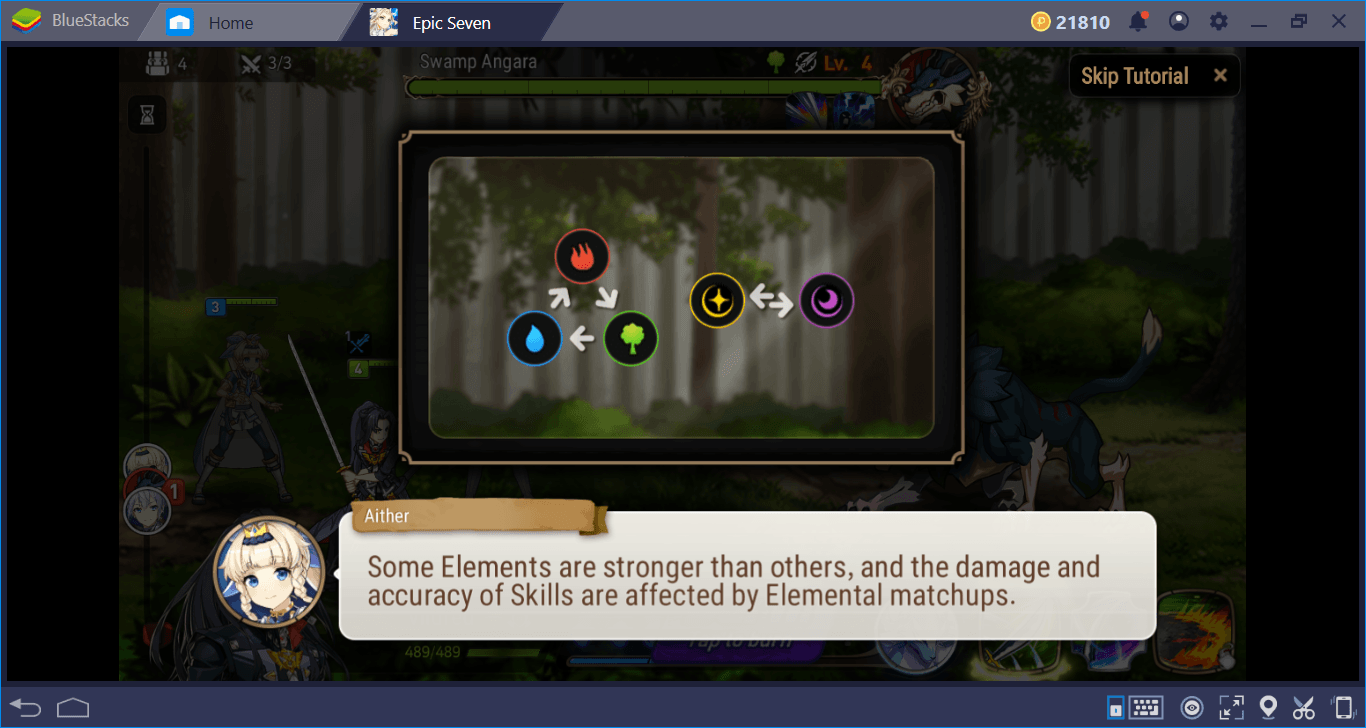 Every element is stronger against another one – to save you the trouble, here is the full list:
Light is stronger against Dark (and vice versa, these elements are equal)
Fire beats Earth
Earth beats Ice
Ice beats Fire
During the battle, you can see which element the boss belongs to. By correctly selecting your team members, you can gain an elemental advantage and make that fight easier.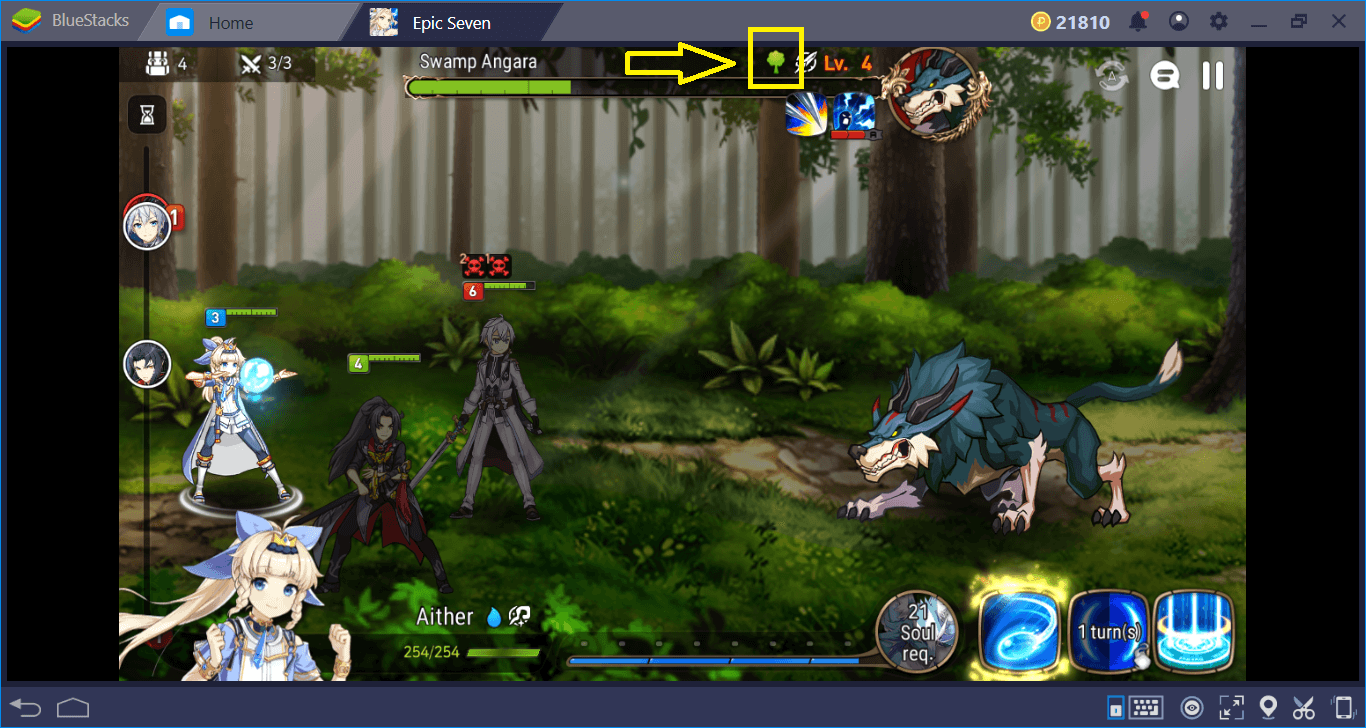 This boss belongs to Earth element – we must attack with Fire.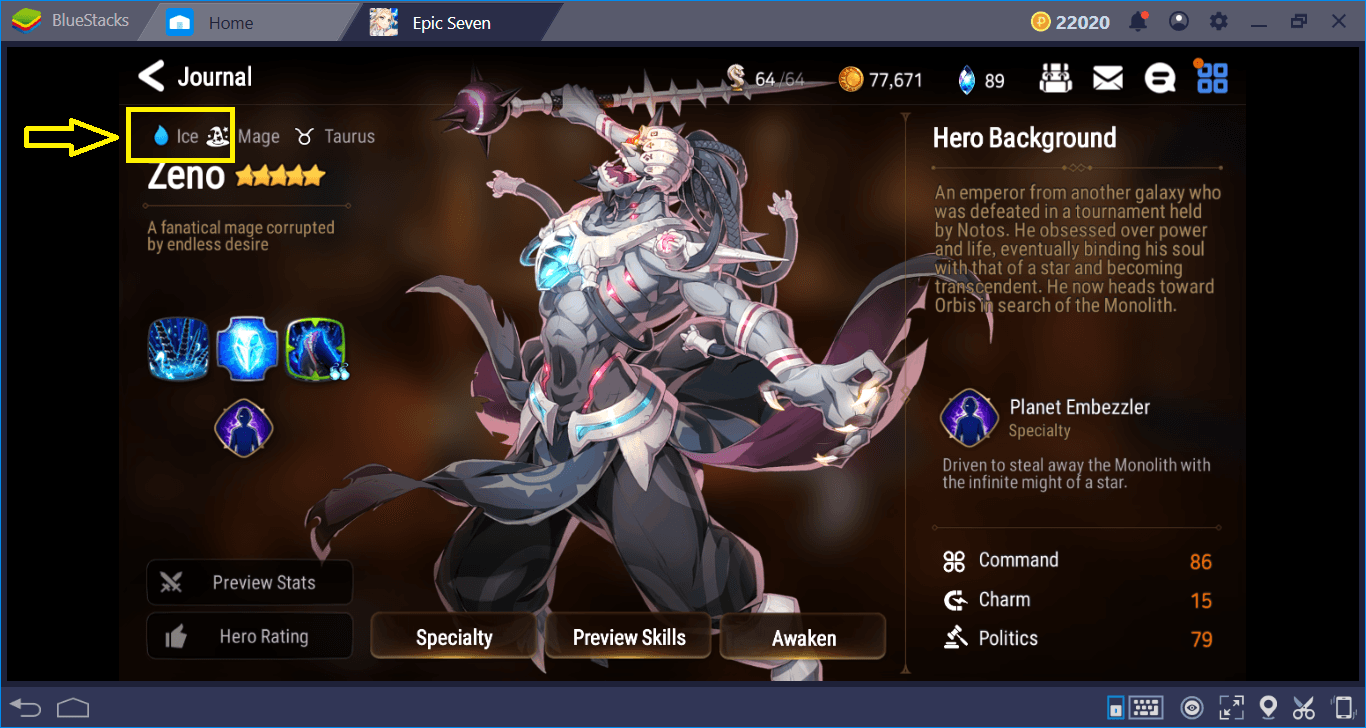 You can see the element classes of heroes from their profile pages.
Now, you are ready to start your journey much faster: Continue with reading our other Epic Seven guides and start saving the world. If you have any other tips and tricks, do not forget to share them with us via comments. Good luck and see you in the game!