Game Guides
Family Farm Seaside on PC - How BlueStacks Can Help To Improve and Optimize Your Gameplay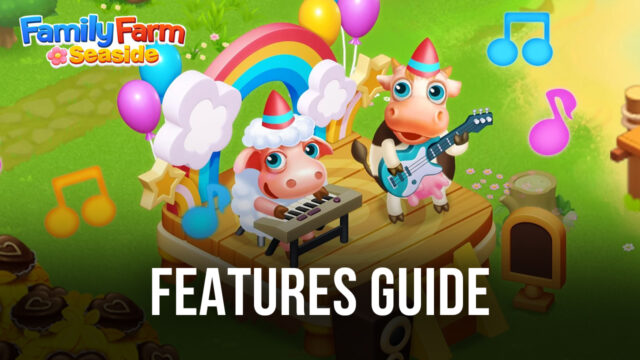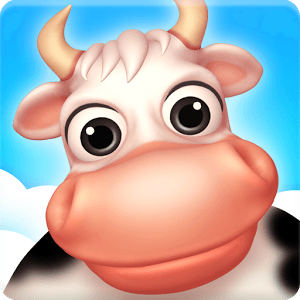 Family Farm Seaside is a classic mobile farming simulator that offers just what you'd expect from a casual game in this genre. In fact, if you've already heard of or played the original Farmville years ago, then you'll already know what you're in for with this one, as it offers much of the same fun and lighthearted gameplay that you can enjoy either in short bursts or for longer gaming sessions.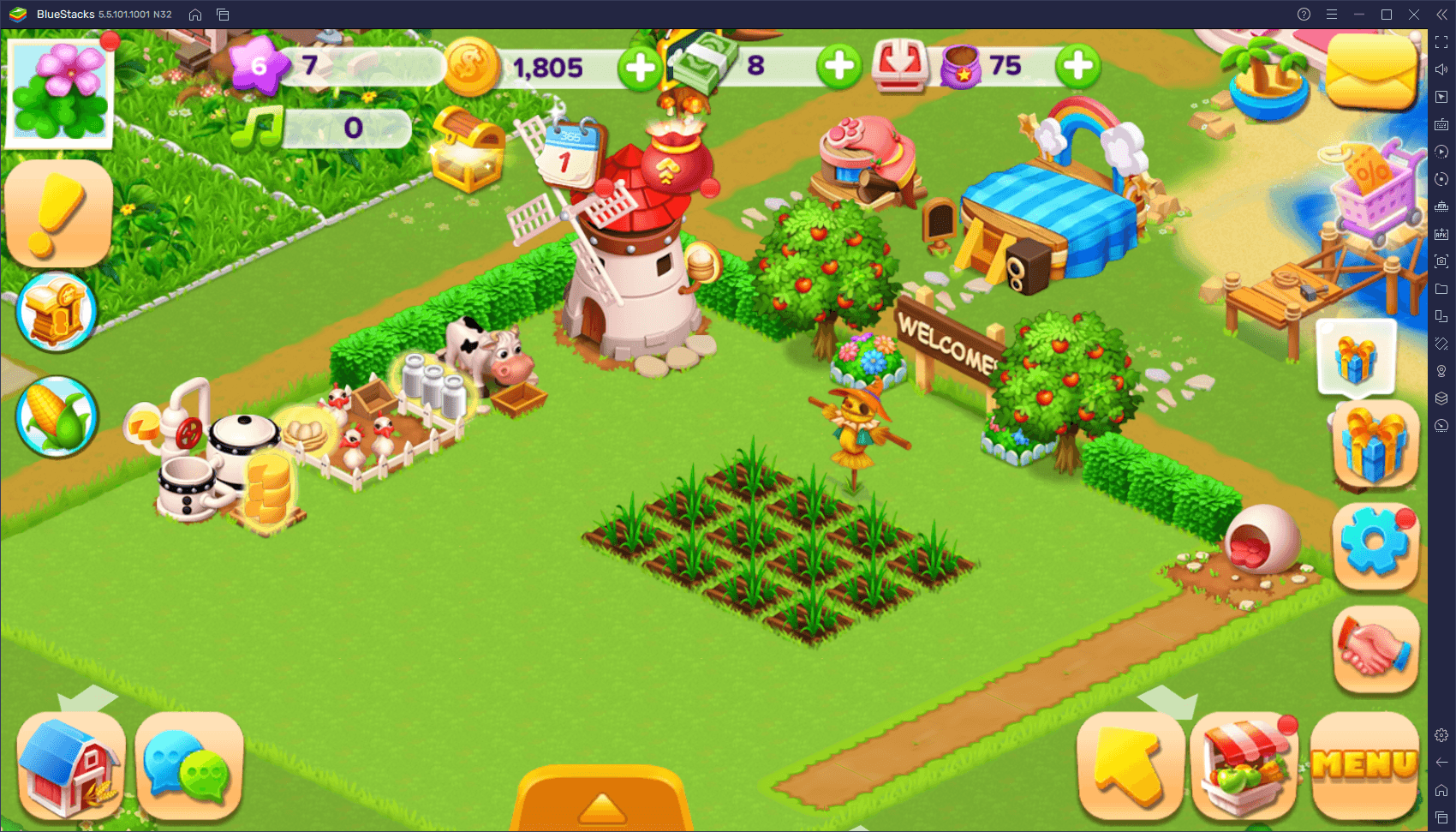 If you're among the casual crowd and enjoy playing these games for a few minutes during your downtime, then you'd get by just fine by playing on your phone. However, if you're looking for the best experience with this game, then we strongly recommend playing Family Farm Seaside on PC with BlueStacks. Not only does our Android app player give you a much better experience by playing on your large computer monitor and using your mouse instead of having to tap on your touchscreen, but it also gives you access to a whole host of tools to significantly enhance your gameplay.
In this article, we'll be showing you exactly how to use our BlueStacks tools to your advantage when playing Family Farm Seaside on PC. If you're looking to streamline, automate, or otherwise optimize your gameplay, then this guide is for you. However, make sure to read our PC setup guide for Family Farm Seaside if you haven't installed this game on your computer yet!
Simplify Your Gameplay With Menu Shortcuts
While there's a variety of tasks and elements to interact with on the field in Family Farm Seaside, most of your gameplay will often consist of actually navigating different menus, either to sow new crops, purchase facilities or livestock, or to check your current missions or claim pending rewards. In this sense, we'd say that at least half of your gameplay will take place through menus, which is why the BlueStacks Keymapping Tool is such a great feature when playing this game on PC.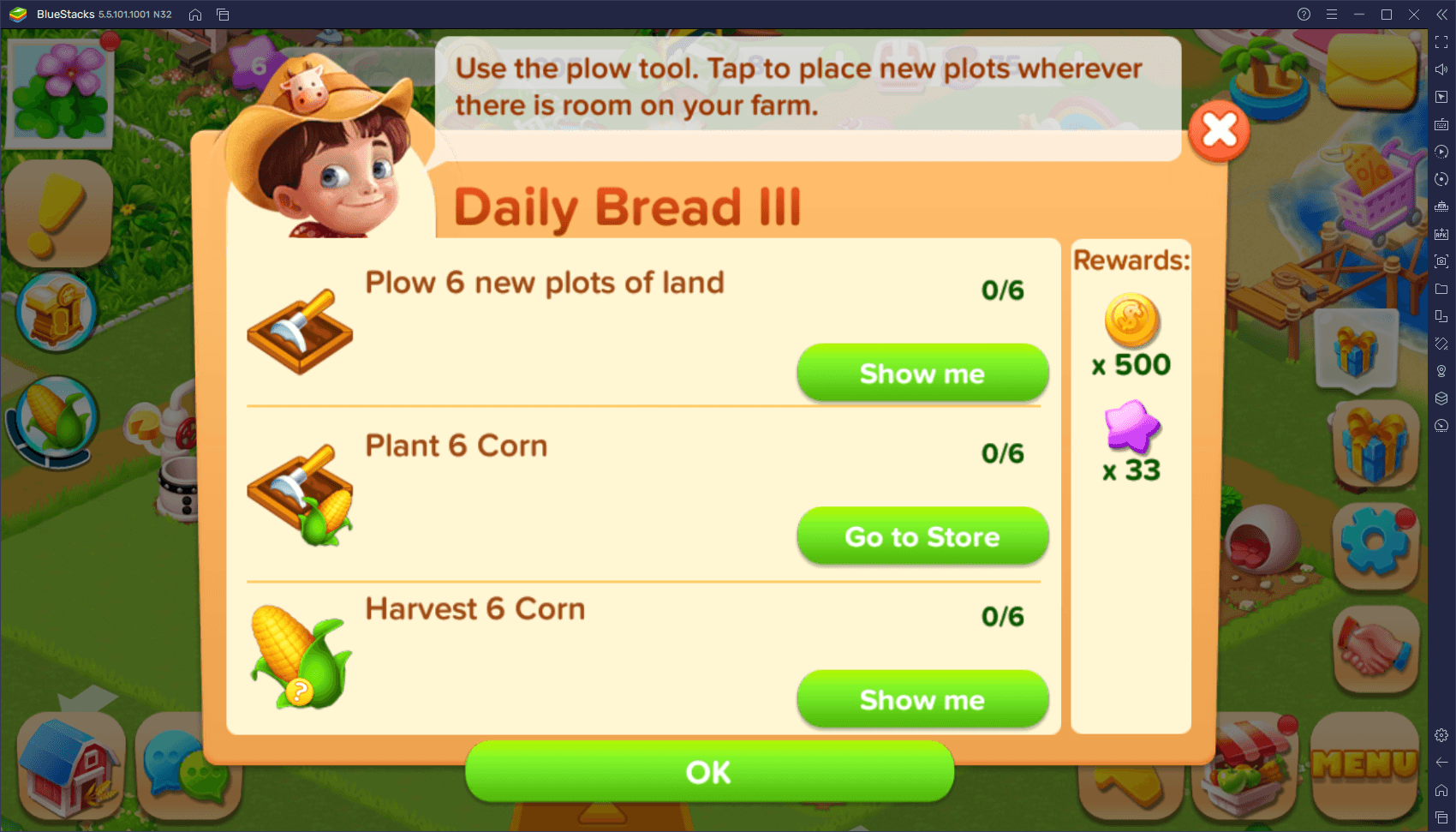 The Keymapping Tool is a feature that lets you create customizable and versatile control schemes for any game, using your mouse and keyboard. In this sense, while BlueStacks inherently lets you use your mouse instead of having to tap on a touchscreen, you can also add your keyboard to the mix and streamline a lot of the menu navigation in this game.
To access the Keymapping Tool, simply press Ctrl + Shift + A while in-game. This command will open the Advanced Editor, which lets you view your current controls, modify them, and add new ones. To modify your existing controls, simply click on them, followed by pressing the new key you wish to replace them with. And to add new controls, you must drag and drop the desired function from the rightmost panel, onto anywhere on the screen, followed by assigning it a binding.
If you're checking your controls for the first time, you'll notice that you only have a basic zoom function that lets you control the zoom with the "+" and "-" buttons. However, you can easily and quickly add more shortcuts to the control scheme to further streamline your gameplay. Check out our screenshot below to get an idea of how to proceed.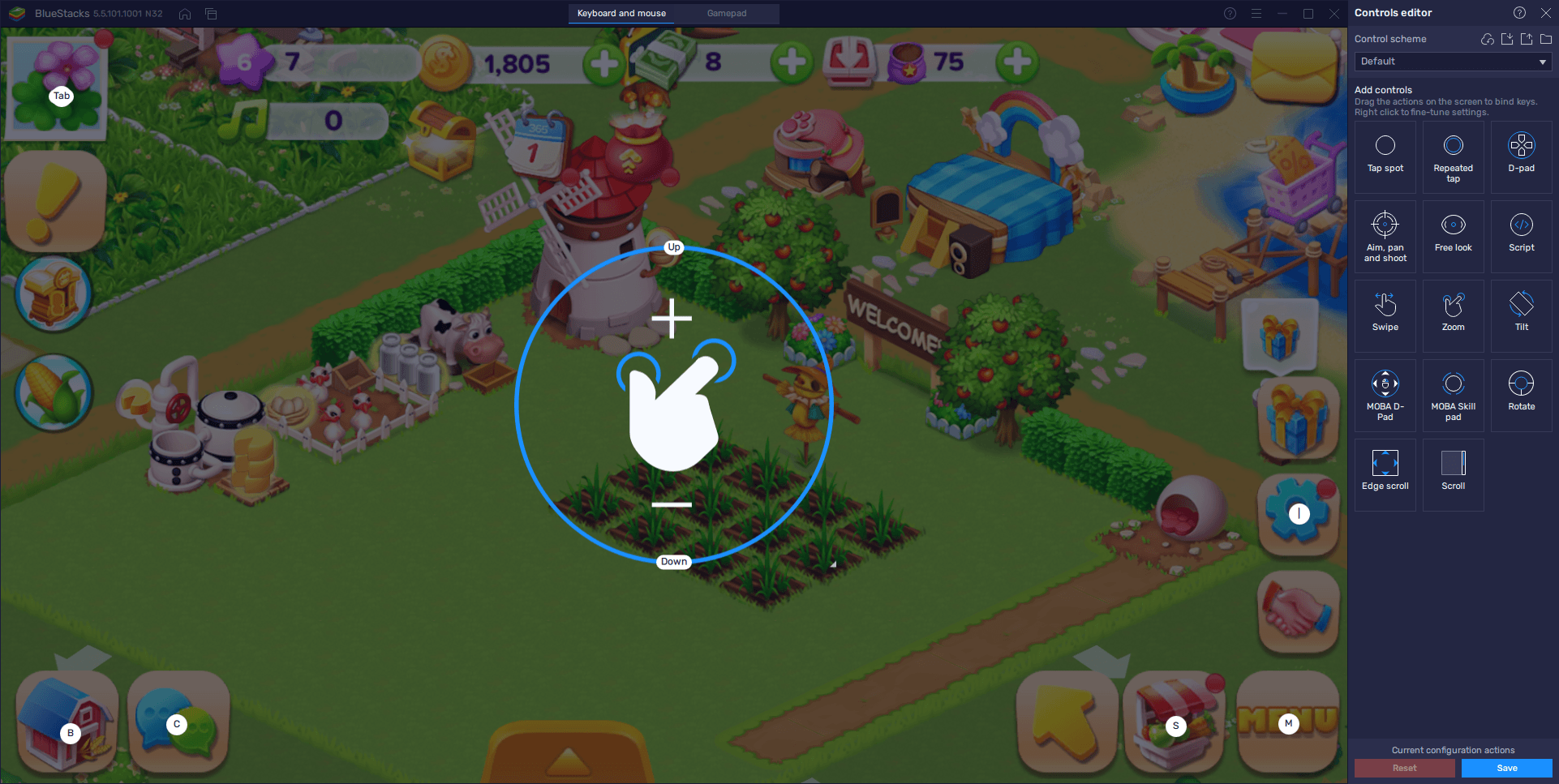 Setting up a good control scheme for Family Farm Seaside takes just a few seconds, after which you'll be enjoying the game with the best and most comfortable control scheme.
Play on Multiple Farms Simultaneously With the Instance Manager
One of the particularities of farming sims like Family Farm Seaside is that, despite having lots of things to see and do, all of your activities take a long time to complete. Even your crops can take several minutes, up to a few hours, to ripen and be ready for harvesting, and the same goes for your livestock and other production facilities. In the more advanced stages of the game, it's not rare to open the game, issue a few orders, and close it for a few hours to wait until they're done, which can really put a damper on your enjoyment.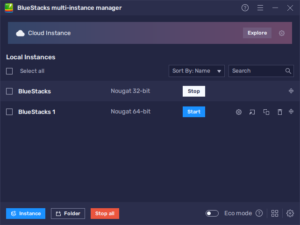 With BlueStacks, however, you can significantly extend your fun by playing on multiple farms at the same time, giving you much more to do, and without having to bother with swapping accounts manually, like you would have to do when playing on your phone. With the Instance Manager, you can create several instances of our emulator, and have them all on your screen at the same time, letting you play on all your farms simultaneously without hassle.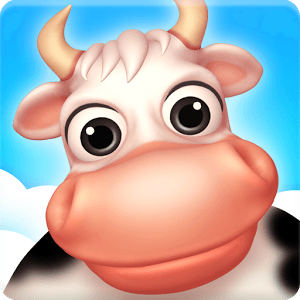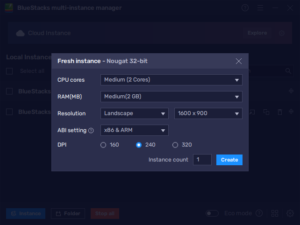 To open the Instance Manager, you just need to press Ctrl + Shift + 8 while in BlueStacks. And to create new instances, just click on the "+ Instance" button and follow the instructions that appear on your screen. Once all your new instances are ready, you can follow the steps in our PC setup guide for Family Farm Seaside to install the game on each of them, and get started. Just remember to link a unique Google account to each instance to avoid issues
Automate Growing and Harvesting Crops With the Macro Recorder
Though most of the tasks in this game are quite simple, you'll be doing them a lot in order to produce enough raw materials to turn them into other products. The farming and harvesting aspect, in particular, takes a lot of attention since you need to be constantly planting, harvesting, and replanting your crops to keep up your production. Luckily, the Macro Recorder can help you to automate this process easily.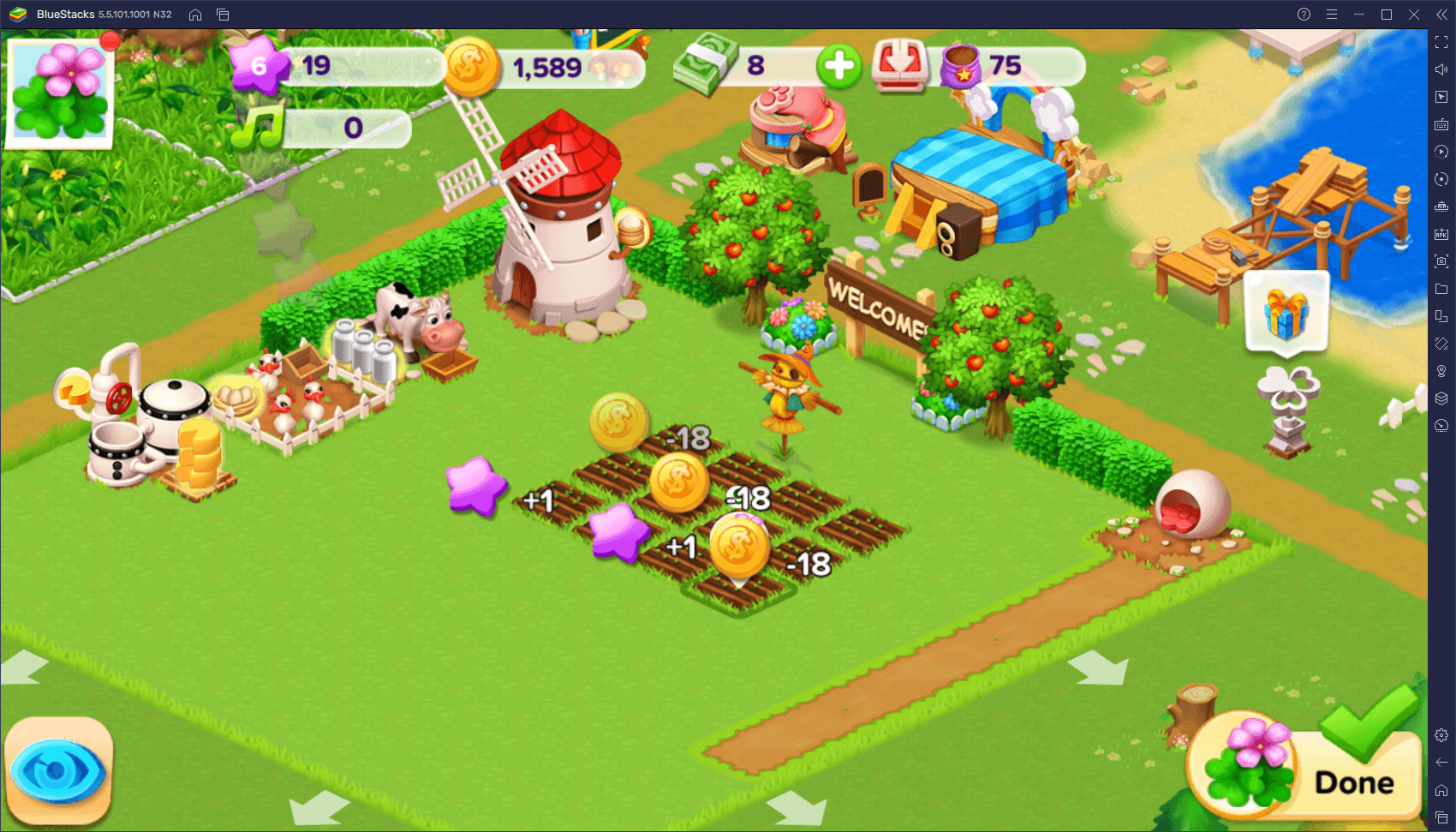 The way this works is that, by activating the Recorder, you can record yourself doing certain tasks, and then use the resulting macro to automate these activities with the press of a button. And to create these macros, you simply need to open the Recorder with Ctrl + Shift + 7, and get to work.
Click the "Record new macro" button to start recording, and then click on the stop button on the top right when you're done. Afterward, you can use the resulting macro to automate tasks like planting and harvesting crops, feeding livestock and gathering their produce, and much more. You can even set them to loop indefinitely, by clicking on the gear icon beside the macros after you create them. Just remember that, in the case of Family Farm Seaside, whenever you activate a macro, your camera needs to be positioned exactly in the same place as when you first recorded it, otherwise it won't sync up properly and will probably fail.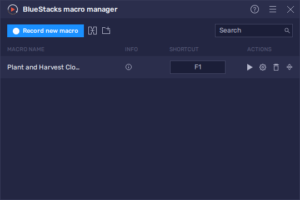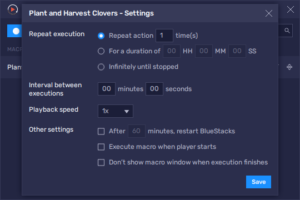 With BlueStacks, you can find all the tools for streamlining and optimizing the development of your farm in Family Farm Seaside. Feel free to leave your comments and thoughts in the section below!