Game Guides
Let's Play A Card Game And Save The World: First Look At Fate/Grand Order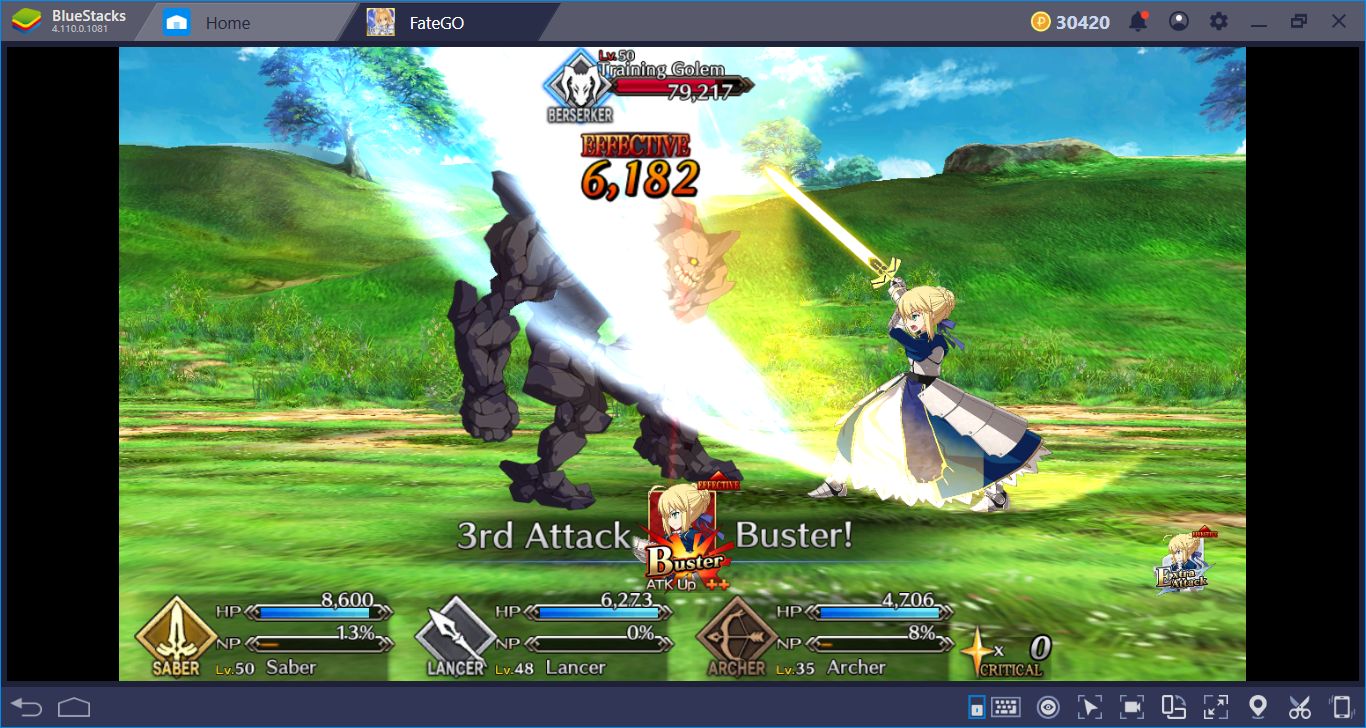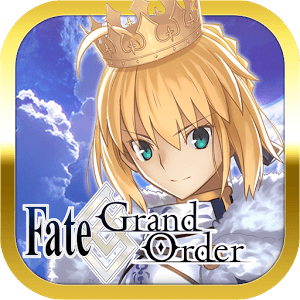 Saving the world seems like a job after all these years: Almost all of the newly released gacha/RPG games ask you to do it. An apocalypse happened, some ancient evil broke loose, and the only hope for humanity is… Well, you get the idea. This is also the case for Fate/Grand Order – it repeats the same scenario and wants us to fight against an unspeakable evil, by collecting lots and lots of characters scattered through the world. However, this time we do this by playing a card game: The battle mechanics are quite interesting and similar to Revolve 8. Let's start this first look and find out what Fate/ Grand Order truly offers, shall we?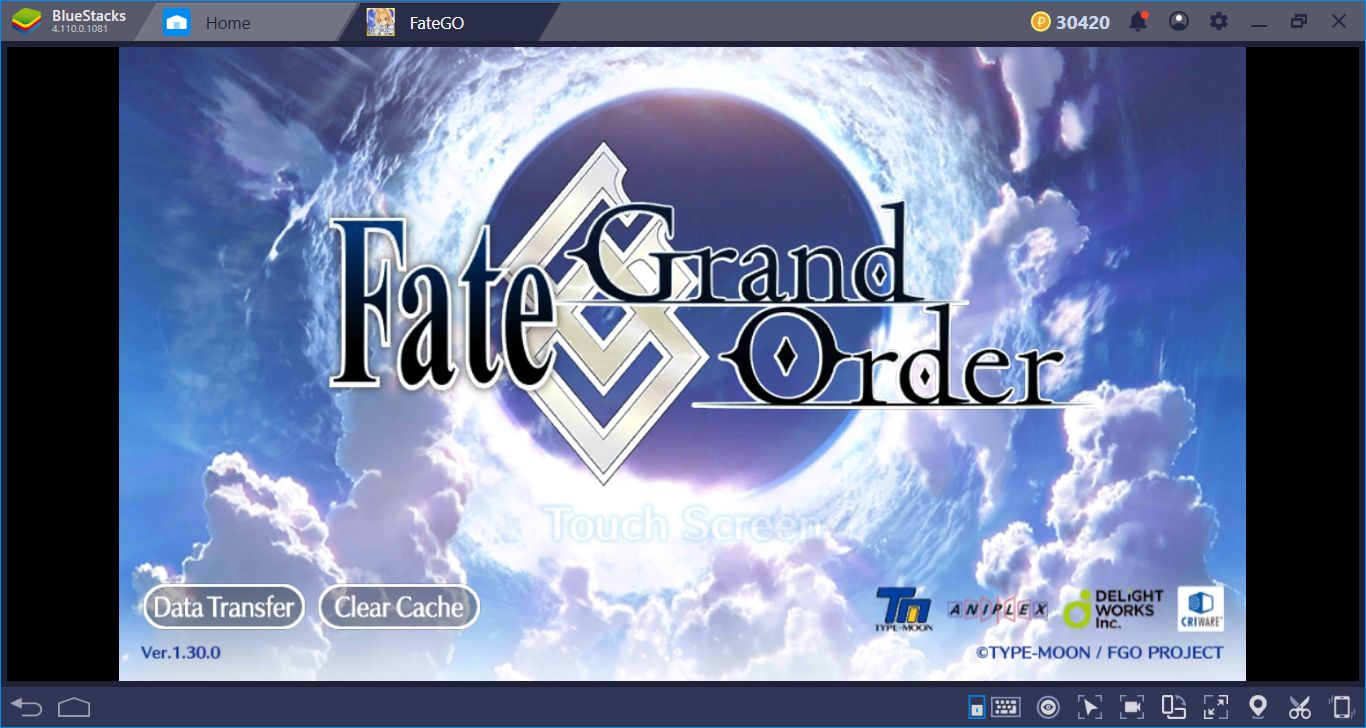 Installing And Configuring The Game
The setup file of Fate/Grand Order is only 60 MB big, and you can download it on the BlueStacks App Center. However, the game is not yet released globally, so if you live in Europe, you probably won't be able to download it from official channels. In this case, you need to download the APK file of Fate/Grand Order and install it manually. Don't worry – it is a very easy process. Just show BlueStacks where the file is located, and the installation will happen automatically.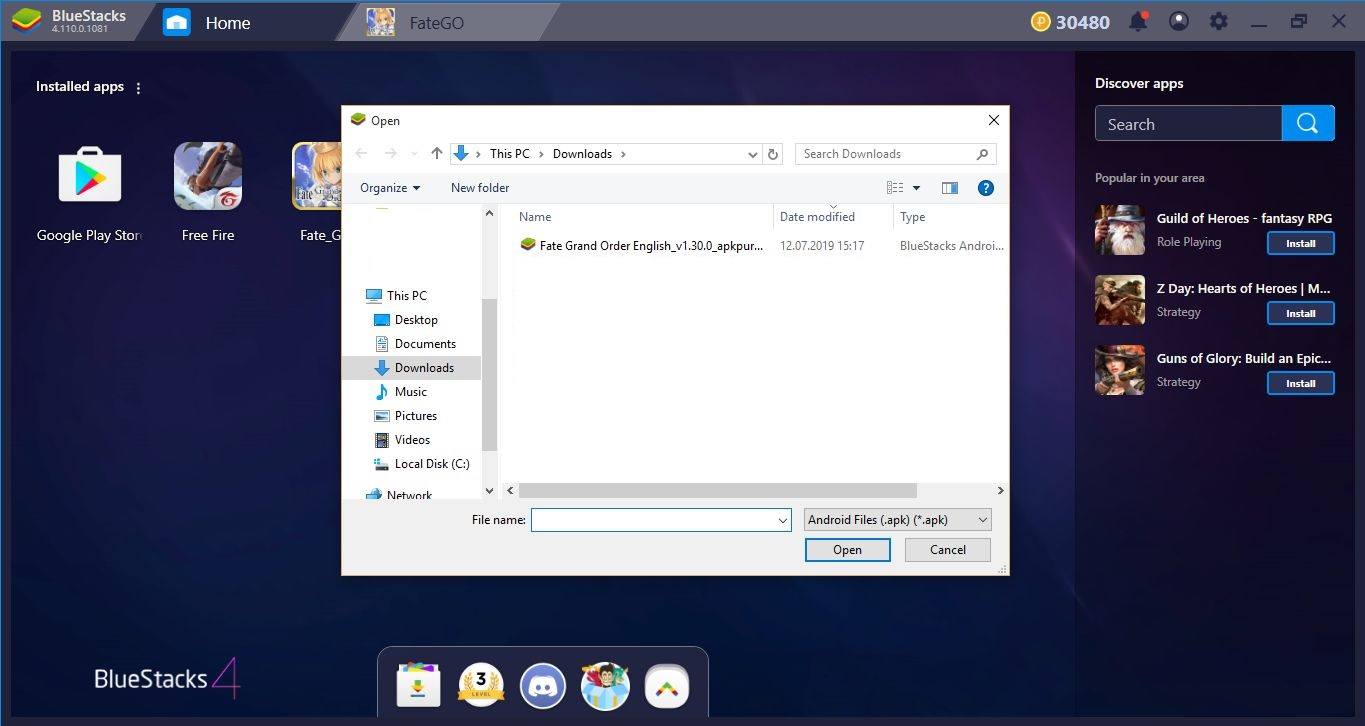 Here is the location of the APK file. After launching the game, it will download another 700 MB data.
You can play the entire game with your mouse, so there is no real need to use keyboard keys. However, you can assign a key to every "card" and activate them easily, if you want. To do that, open the Advanced Keymap Tool and drag tap spots on top of the cards. Once again, this is optional: Your mouse will be more than enough to play Fate/Grand Order.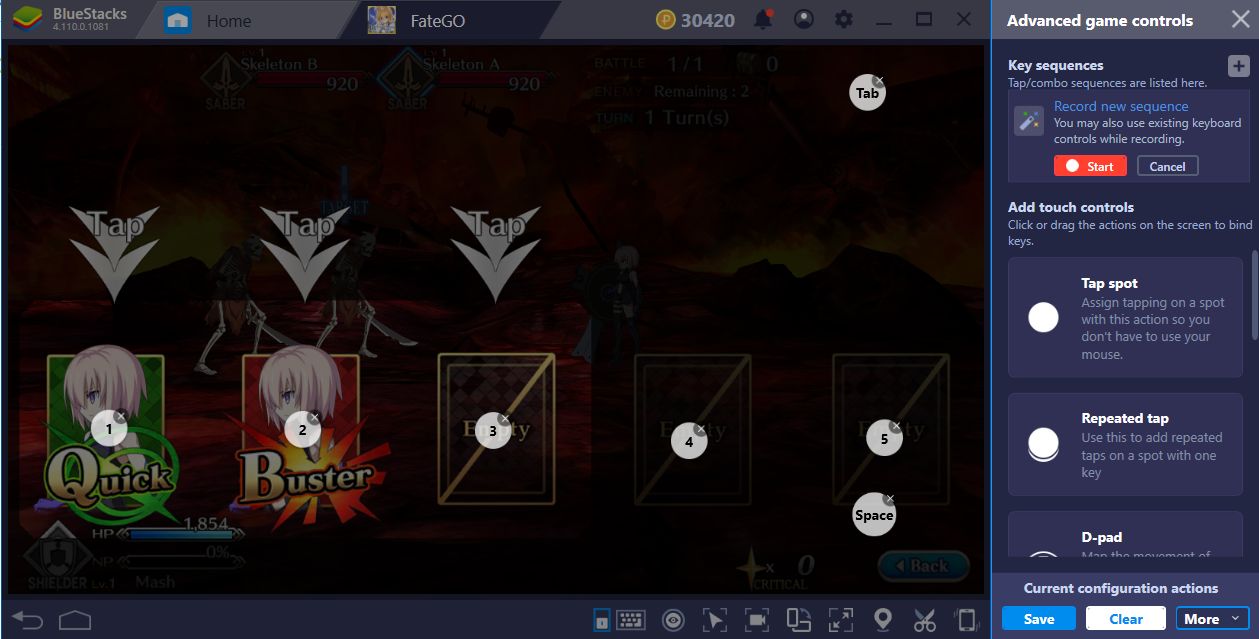 Tap spots on top of cards – we can press these keys to create attack chains.
The Battle System Is Based On Cards
Fate/Grand Order starts on the battlefield and the tutorial is a fight against a golem. This is the part where you learn the battle mechanics. This is a turn-based system, but it is based on "cards". It is not complex, but requires an explanation:
All heroes in the game are represented with cards.
When it is your turn, you pick three cards to use.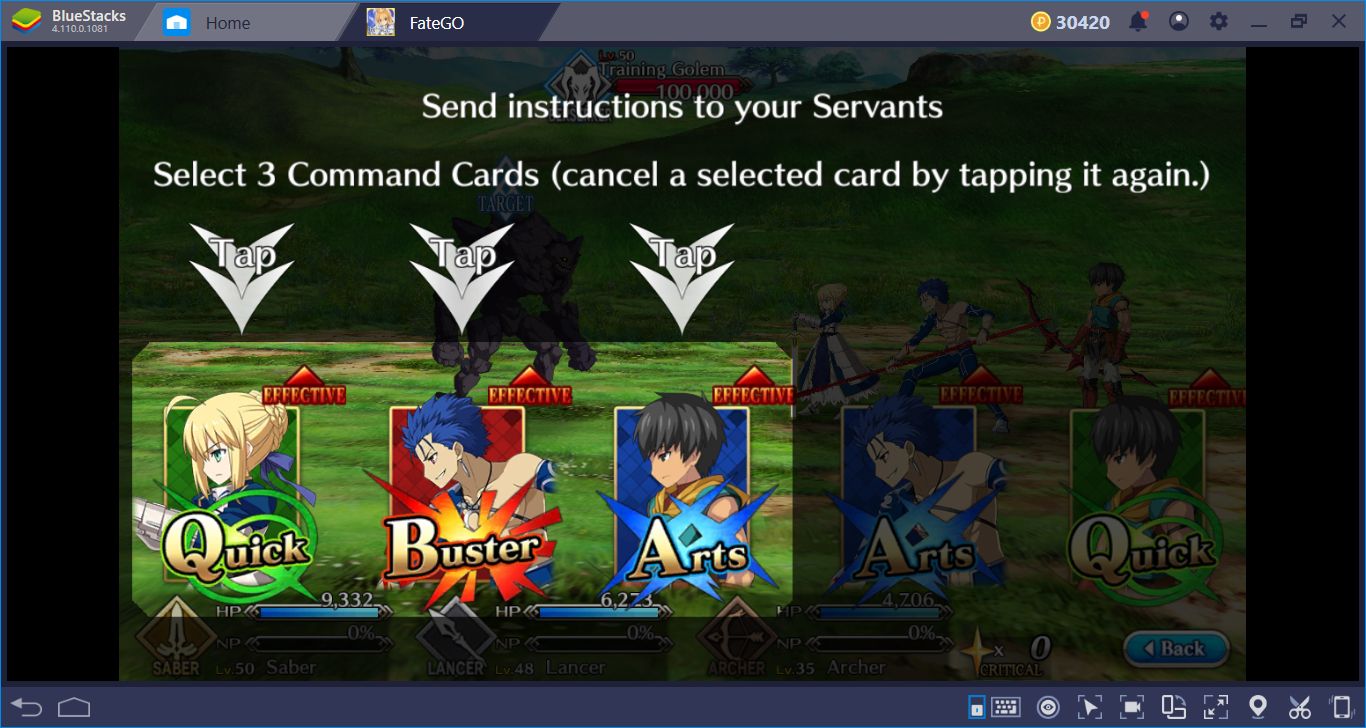 Based on your selection, different battle powers are activated. For example, selecting the three cards of the same hero activates a special attack chain and gives you one more turn.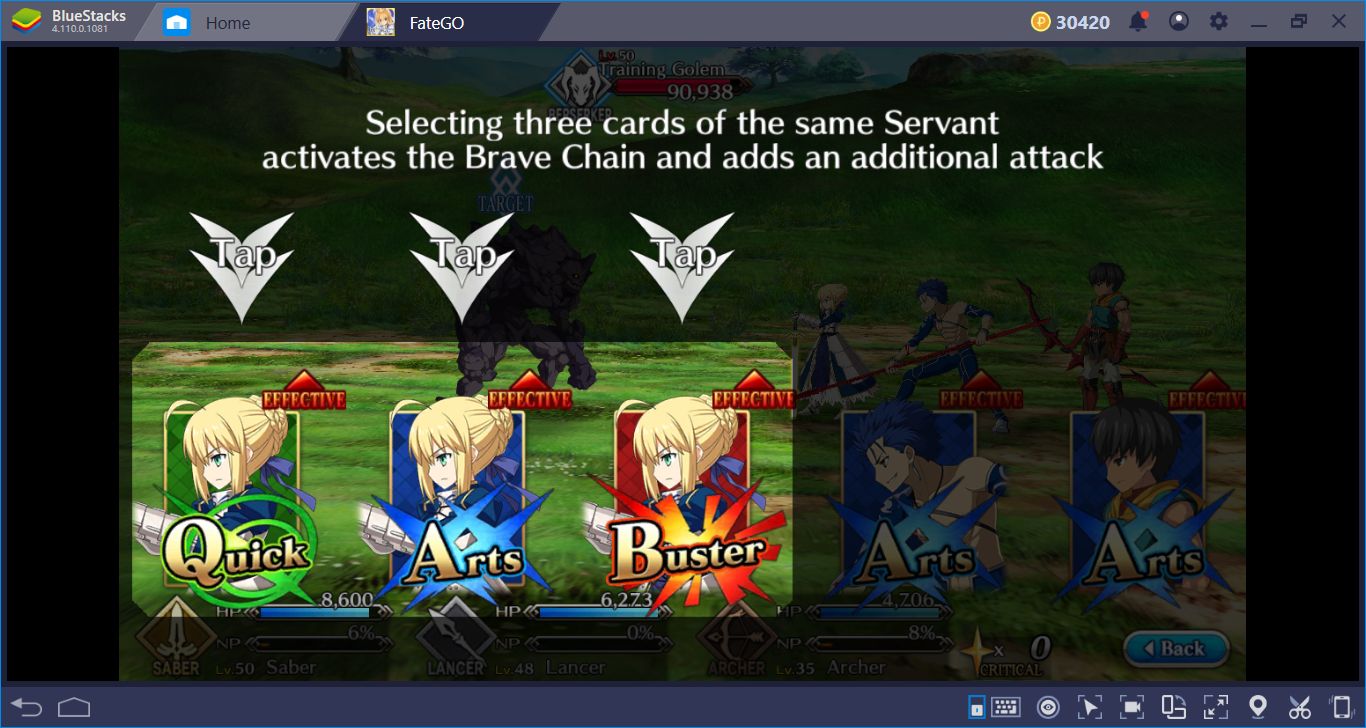 After selecting the cards, your heroes attack automatically. You cannot control them directly.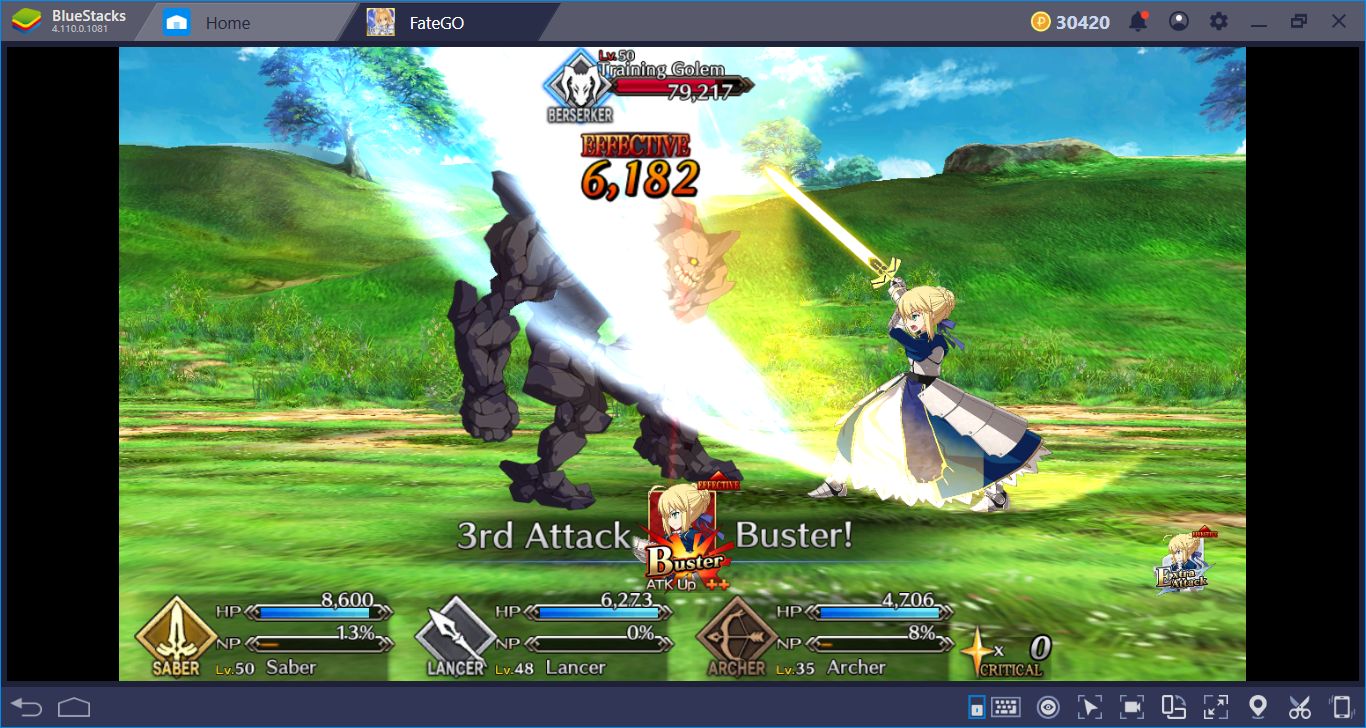 There are lots of combinations that can be formed: Selecting the cards that can complement each other will increase your battle power and create new attack combos. Trying to remember all these combos will be challenging so you should use the Combo Key feature of BlueStacks. By recording each possible combo in advance, you can repeat them with a single keystroke and always land the best possible attack.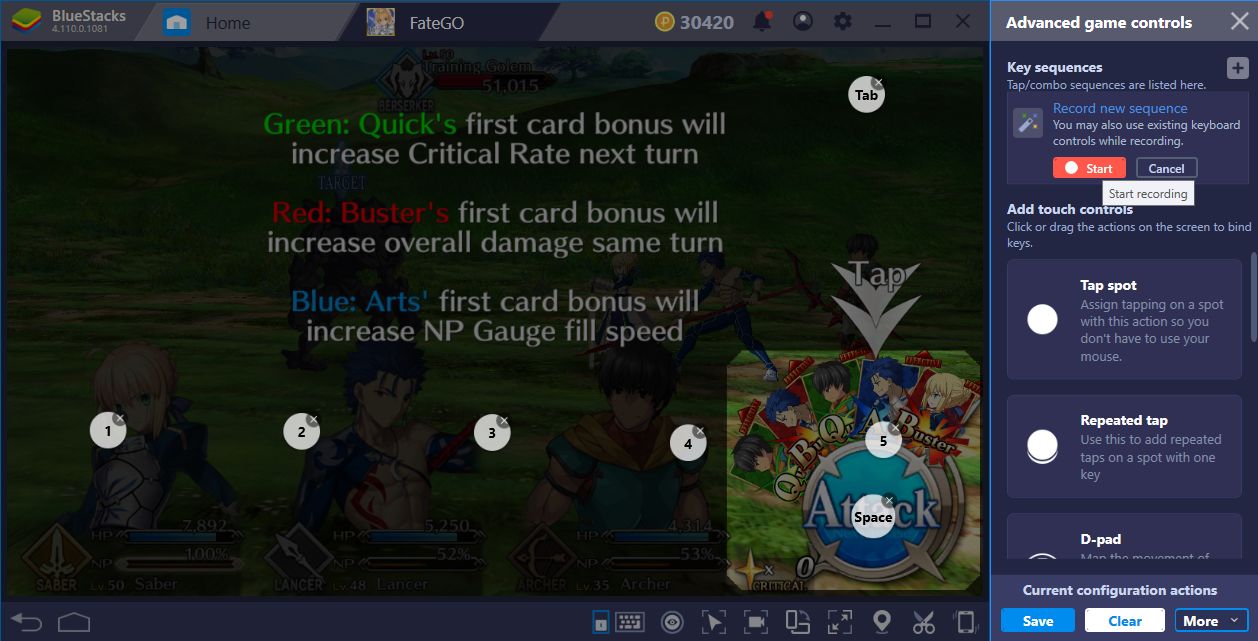 Start the recording before creating a card combo.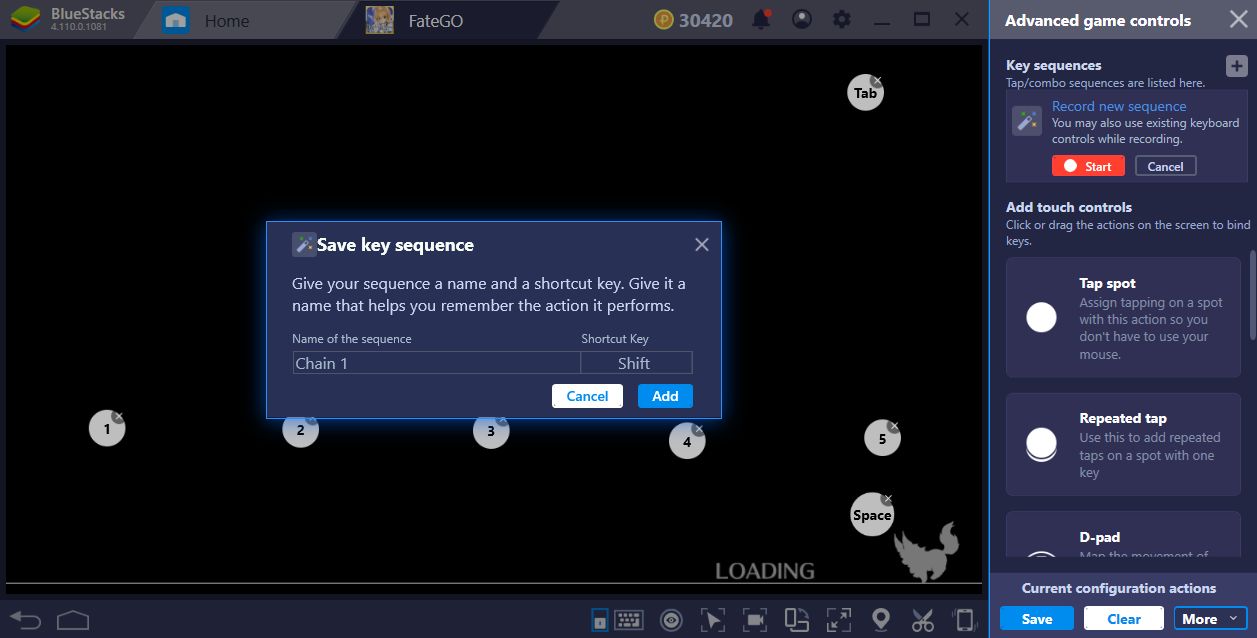 When the combo finishes, stop the recording and give it a catchy name. In the future, you can repeat the same combo without having to remember the sequence.
The Summoning: Lots Of Cards To Collect
After completing a couple of tutorial missions, the main interface finally appears: From here, you can create party formations, start new story missions, and make summons. Your first summon, which gives you 10 more cards, is free. The others will cost money, but we can easily overcome this obstacle by using the Multi-Instance feature of BlueStacks. Basically, we can repeat the same first free summon as many times as we want and until we get better results.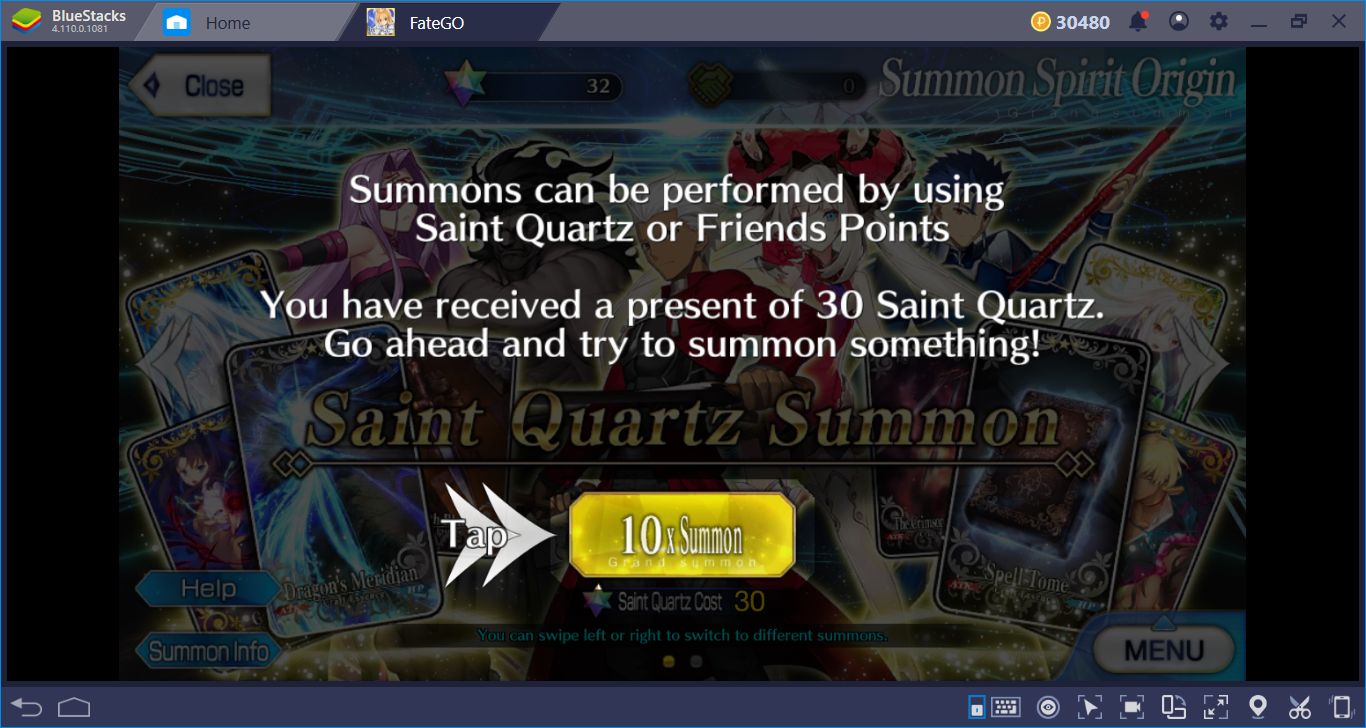 Your free summon gives you 10 cards in total.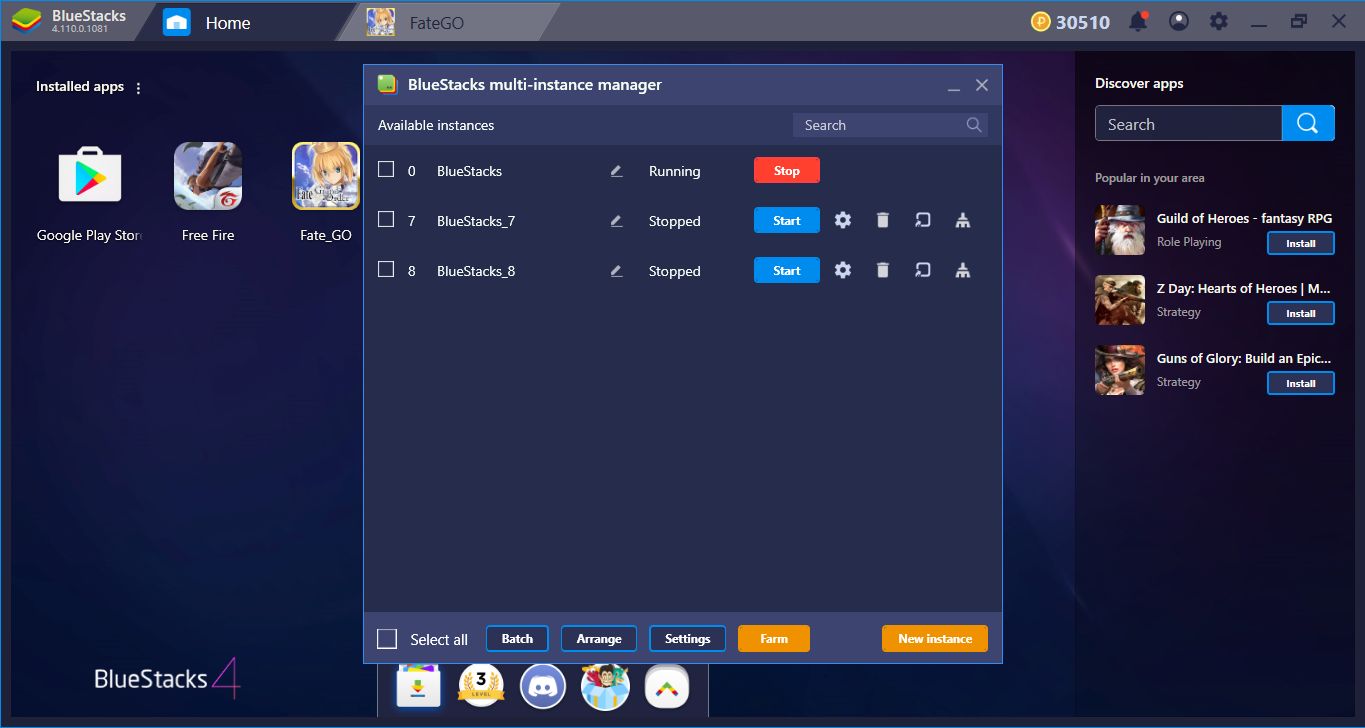 Here are our additional instances: We can repeat this same summon on all of them and continue playing with the instance that has the best results.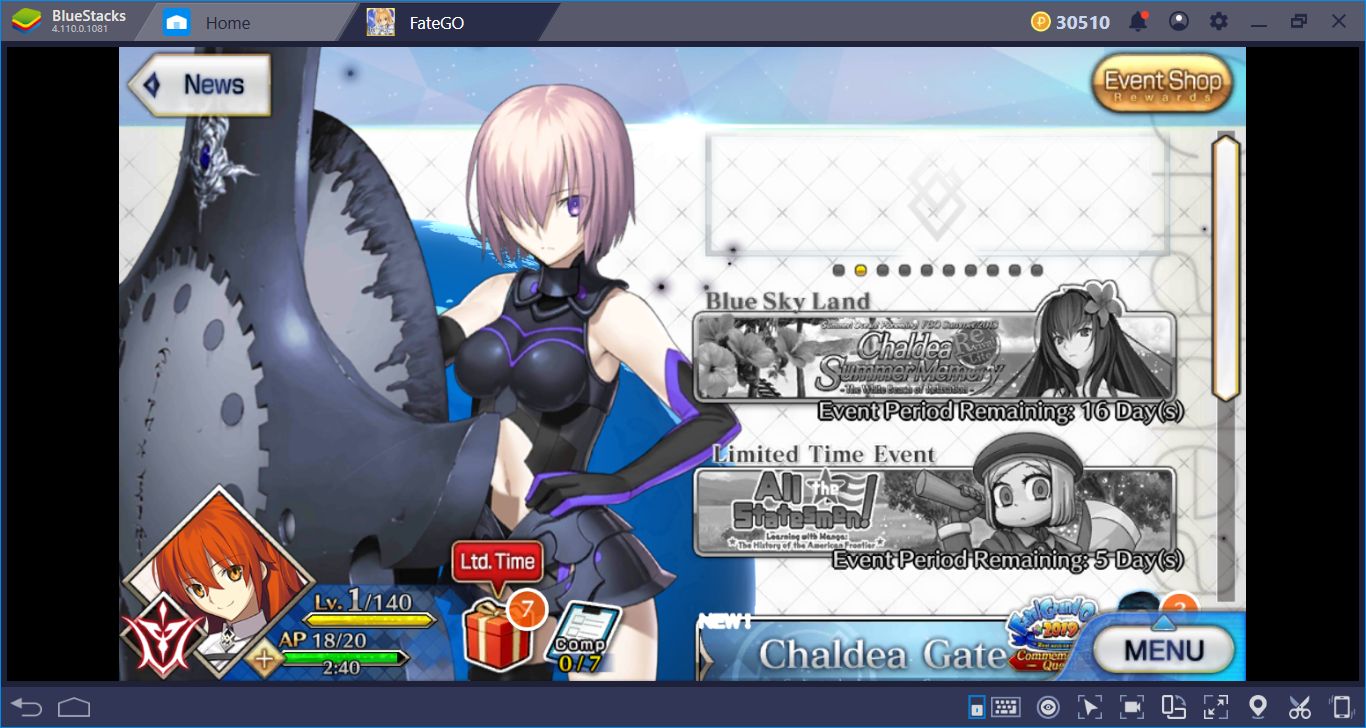 And this is the main interface of the game: You will achieve full control over it once you complete all the tutorial missions.
All the other features you are used to seeing in gacha games are in Fate/Grand Order too: You can enhance your heroes, create new battle formations based on the roles of heroes, and collect shards that can be used to summon new heroes. There are multiple ways to increase the power of your cards: Sacrificing others, crafting essences, combining them with other cards… All the usual methods are available.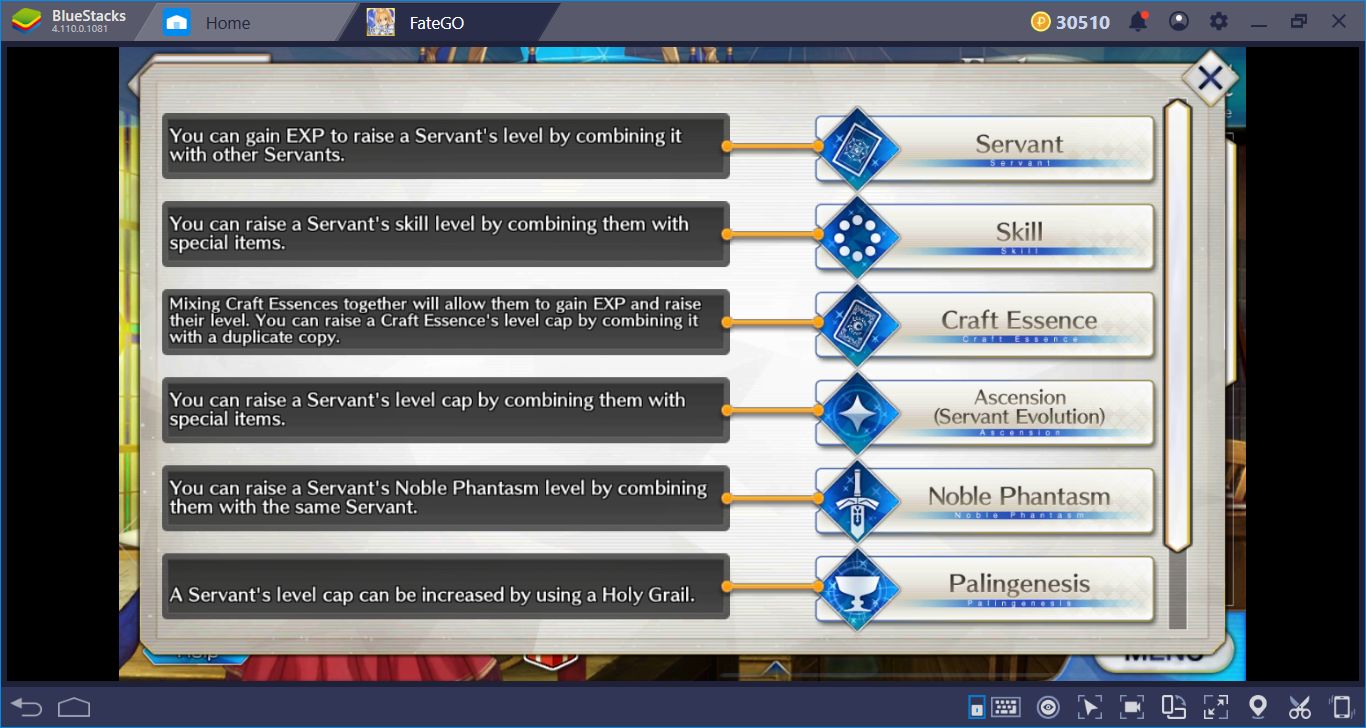 However, the heart of Fate/Grand Order lies in its unique battle system. Collecting new cards and experimenting with new combos is a game of its own. And this is where Fate/Grand Order shines: This mechanic is interesting, rewarding, and a lot more original than the other features. We already have enough gacha games that offer the same things, so the battle system of Fate/Grand Order is a much-needed change. So, do we recommend it? Absolutely. BlueStacks offers lots of features that will make the gameplay more fun, and you should definitely try the card combo mechanics. However, know that there are no European servers at the moment, and we experienced a lot of connection issues during the gameplay. Your connection will be interrupted more than once even in a one-hour gaming session, and you need to re-launch the game every time to solve this problem. Once the European servers are launched, there won't be any connection problems, but until then, playing Fate/Grand Order can be a little frustrating. But if you don't want to wait, you can join us on BlueStacks right now: See you on the battlefield!