Game Guides
Game Review – Just How Good is Final Fantasy XV: A New Empire?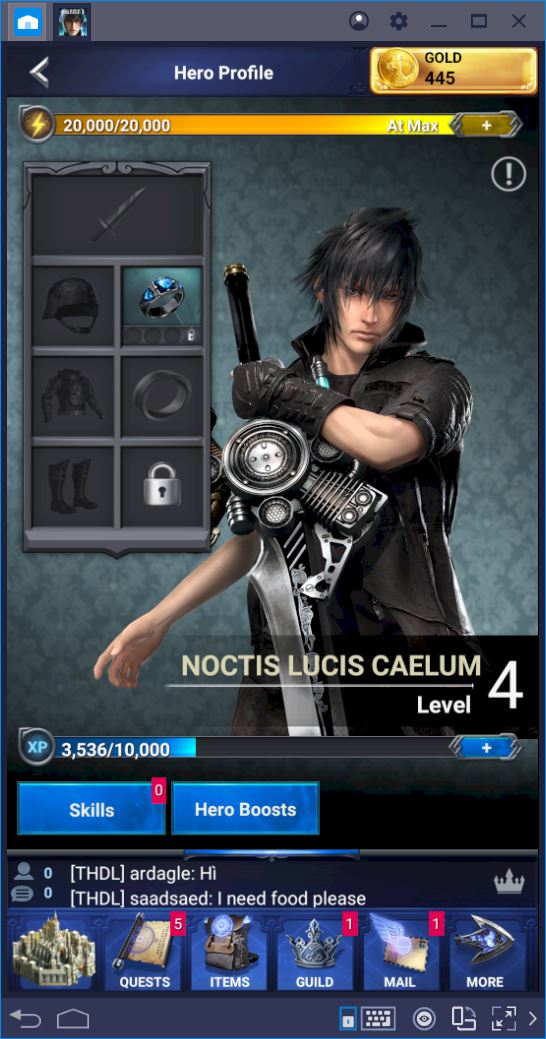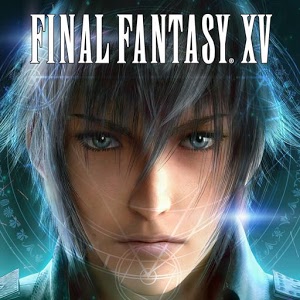 Final Fantasy XV: A New Empire might bear the name of the widely popular RPG series, but is entirely distinct from the latter in terms of gameplay. The world, graphics, and architecture look familiar and you do encounter some recognizable faces, but the similarities stop here.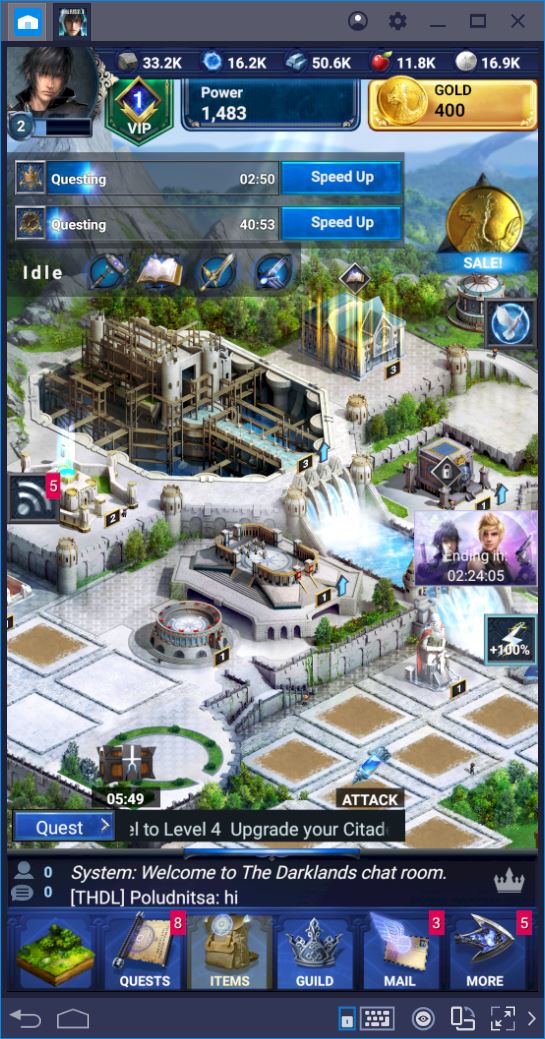 As you take over the reins of your own, vast empire, you are greeted by Noctis, the protagonist from Final Fantasy XV, who serves as your guide and hero. What he introduces you to, however, is not so much an RPG experience as it is a base-building war game with plenty of itchy buttons that require real currency to activate.
Expected an MMORPG? Try Again!
Final Fantasy XV: A New Empire advertises itself as an MMORPG – something you would expect given its title and the series that recommends it. This couldn't be further from the truth, although the way you interpret the obvious misrepresentation is up to you. For those looking to immerse themselves in a world of stories while exploring quests and lore with their heroes, the release by Epic Action will be a severe disappointment.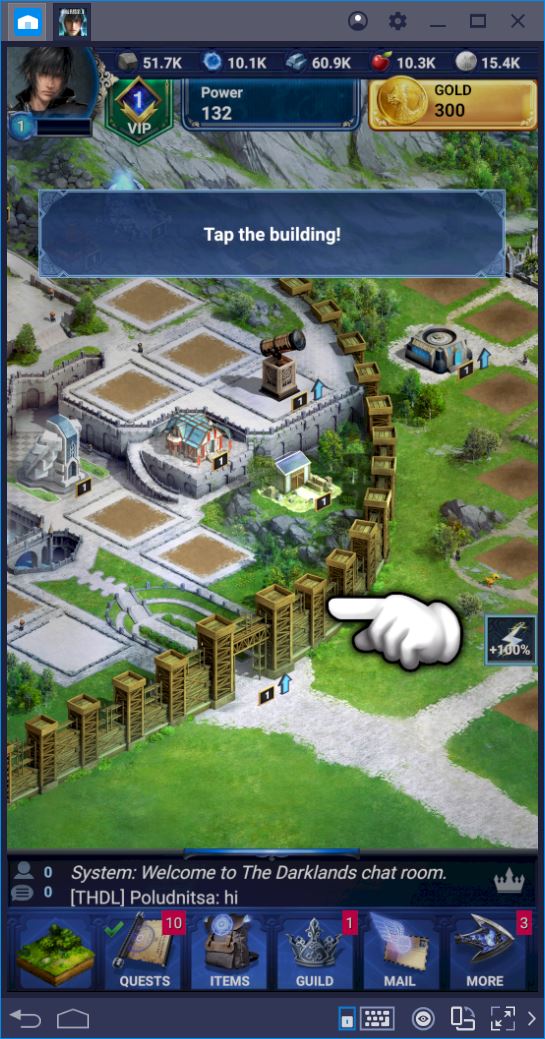 Yet not all players will see it that way. In Final Fantasy XV: New Empire, you get to build your own little kingdom, amass resources, upgrade various aspects of your economy or military, create gigantic armies, and ultimately use your force to blast others off the face of the map – so to speak.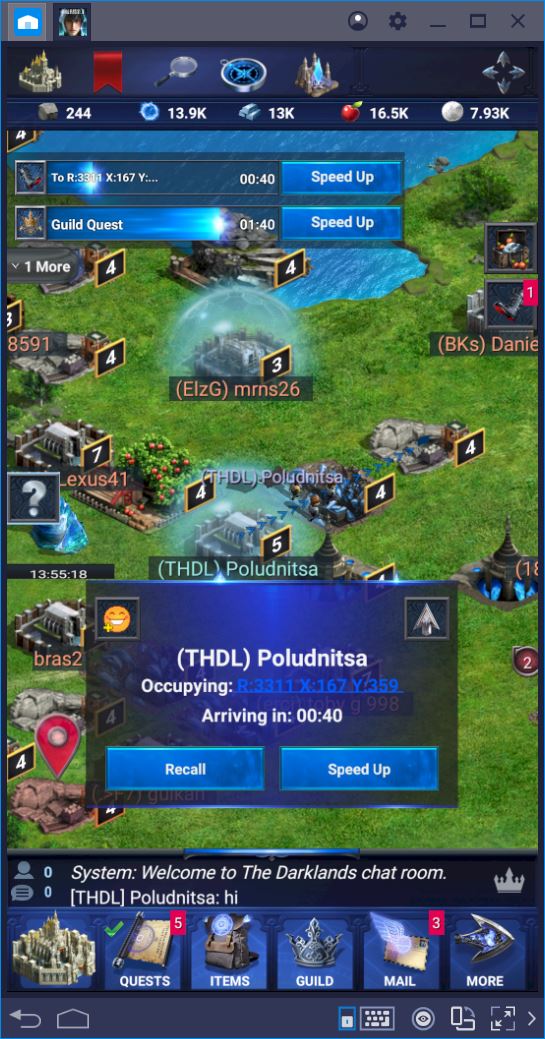 In other words, if you're into mobile base-building war games and you also happen to enjoy the Final Fantasy series, it's likely that A New Empire will catch your eye and maybe even your heart. Even so, we recommend a cautious approach. The moment you become too attached to pay attention, the game might just reach for your wallet, too.
A Base-Building War Game with an RPG Twist
We have to admit that, having loved most games in the Final Fantasy series, our first contact with A New Kingdom was somewhat painful. Yes, we were greeted by Noctis, which obviously made things slightly more palatable, but there was literally no introduction to why we are here and what our purpose might be. The game basically just told us – "Here, have an empire. Enjoy!" – then left us wondering about what in Eos we should do next.
A bit shaken from the experience, we quickly realized we were not going to get what we had come for. Take quests, for example, which were essentially a couple of empty bars that filled as time went by from the moment we clicked on them. No story, no instructions, no fighting; in short – not actual quests. But once we accepted that Final Fantasy XV is a strategy mobile game and not an RPG, we began to discover worthwhile features.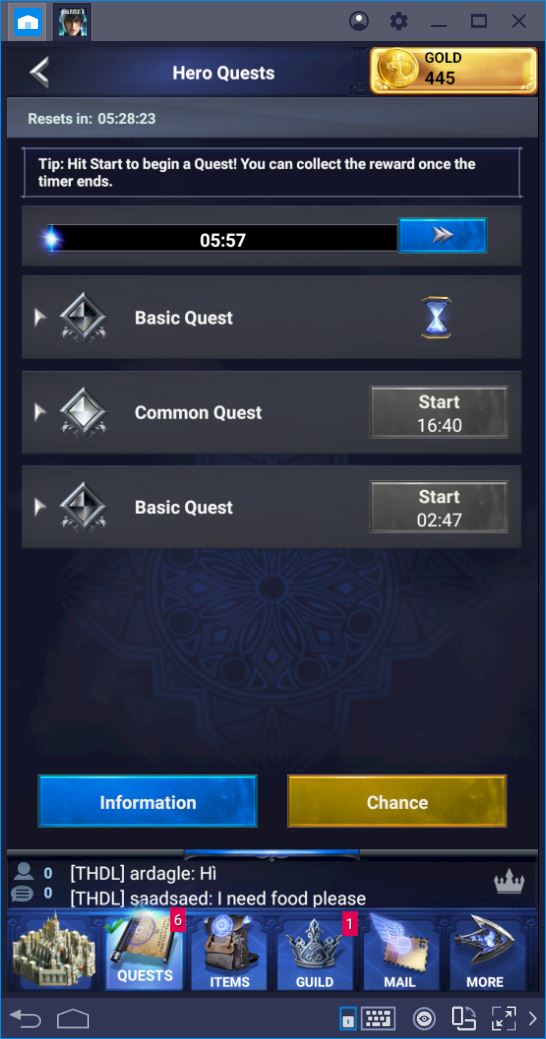 Many of these features – such as constructing and upgrading buildings with different functions, gathering resources, and creating armies to plunder others – are specific to the wider genre and merely pasted into A New Empire with a new look. Yet there were also a few unique things to explore, like the complex Research tab in the University, the extensive hero Upgrade tree, and the possibility to go on monster-killing adventures with Noctis!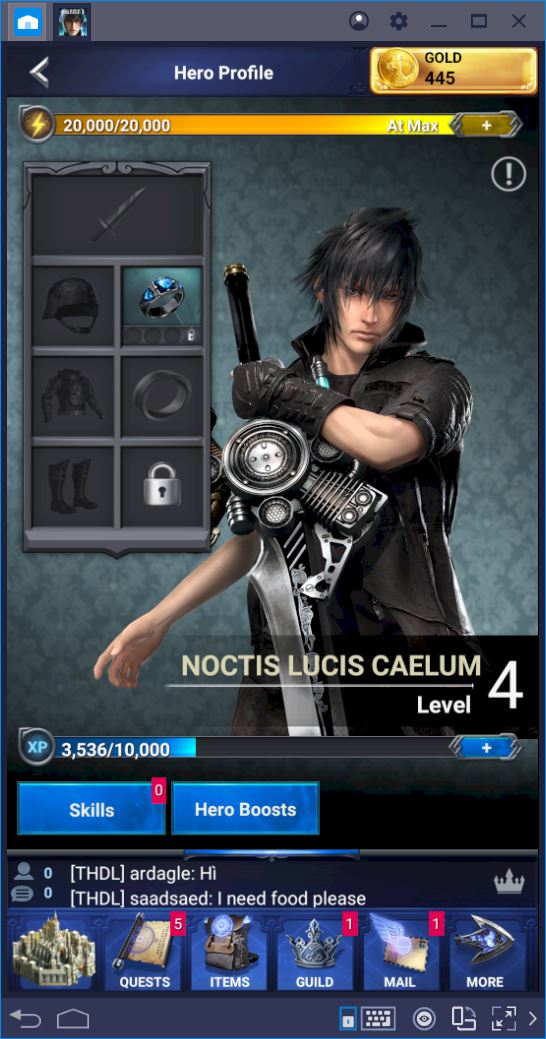 A few hours in, it didn't matter that much that we were not playing an MMORPG. We realized A New Empire is actually far more addictive than it seemed at a glance, we shrugged, and quickly returned to our nascent kingdom.
Strategy and Hero Customization in One Package
As a mobile strategy game, Final Fantasy XV: A New Empire is fairly complex and satisfying. There are no less than 6 different resources you can use to enhance your buildings, 4 main types of units that must be balanced properly to form an effective army, and plenty of opportunities to stab others in the eye.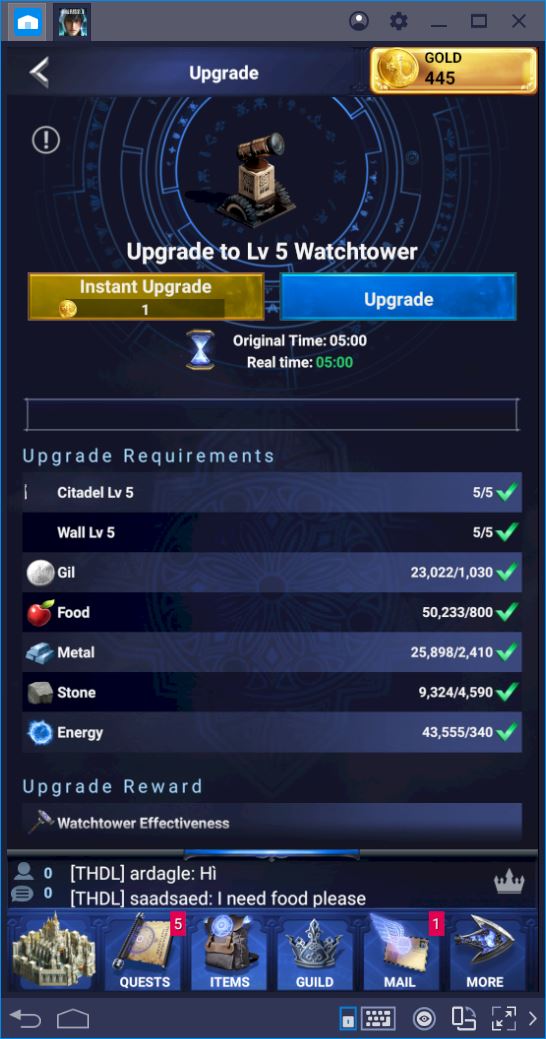 Why do we refer to combat as stabbing people in the eye, you ask? Because it's just that painful when someone marches their superior army into your kingdom and steals everything you've been working so hard to amass. Of course, it's equally gratifying when you get your guild mates to do the same to them for revenge.
If you're a fan of the genre, though, you know that this back and forth is part and parcel of any well-made mobile war game. What makes A New Empire unique is that you own not just an army, but a hero as well. You can use this hero to defeat special monsters for resources, buff your armies, improve your economy, and defend your kingdom. There is some leeway in terms of customization thanks to their skills tree and the fact that you can find, forge, and equip gear is another plus.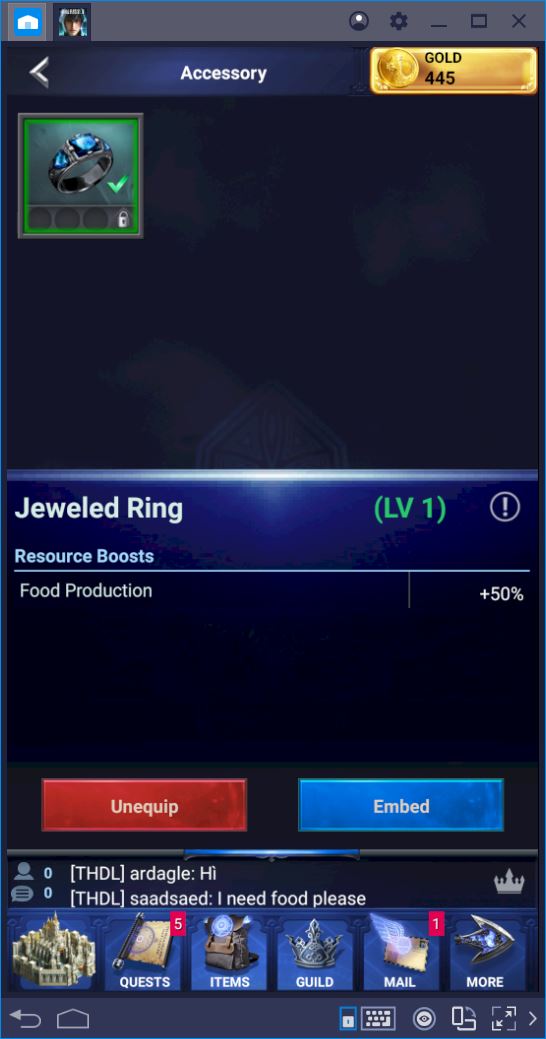 To Pay or Not to P(l)ay?
If there is one thing that A New Empire will remind you constantly, it's that you can build faster, train faster, conquer more, and be stronger – if – you're willing to shed real coin for it. Just 1 hour into the game, your screen will blow up with special offers that attempt to convince you to invest real currency into your empire. This is not to say that you can't play A New Empire without using your credit card – you can. But you will be much slower than others in terms of pretty much every aspect of the game, which can get frustrating.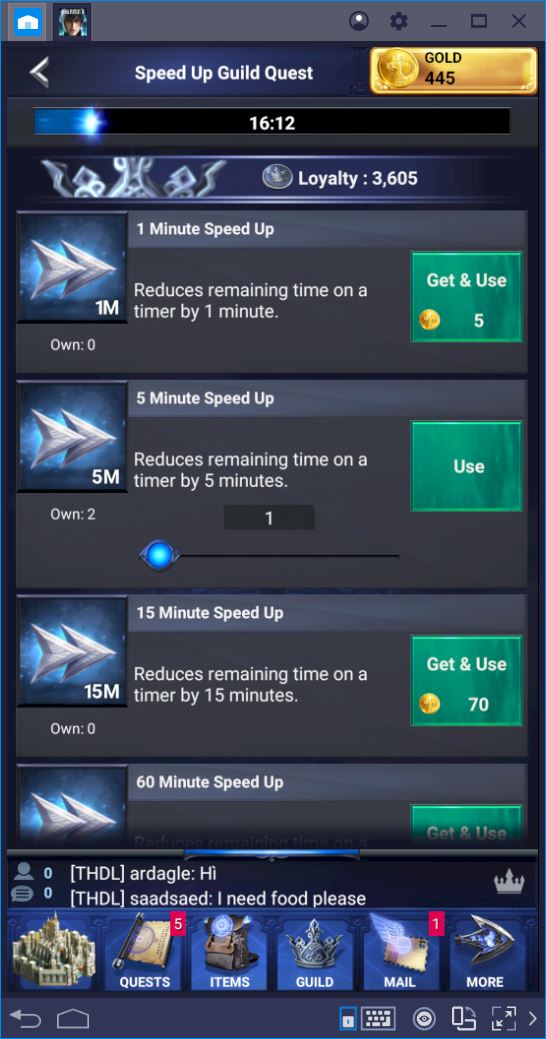 Of course, this is nothing new under the sun in the world of mobile gaming; and perhaps that's the point. Ultimately, though, if you're going to spend your time and/or money on one of these releases, you may as well do it while you enjoy the legendary world of the Final Fantasy series. The producers have promised that we will soon see even more notorious characters migrate to our mobile screens, so there's definitely something to look forward to even for those of us who play A New Empire just because we love the series itself.
Until then, we can't wait to meet you out there, on the battlefield… unless, of course, you're a P2W player. If you are, be a kind soul and slaughter someone else's army. Pretty please?