Game Guides
Win Booyahs in the Kalahari Desert with This Free Fire Game Guide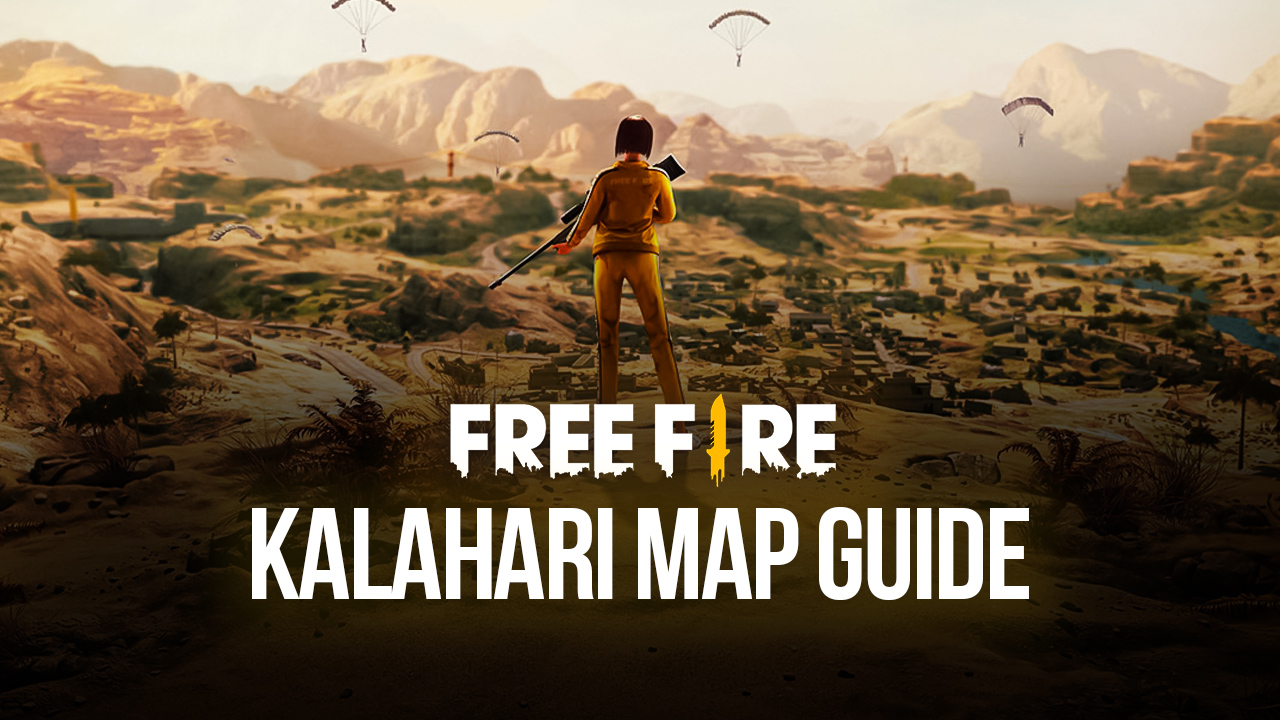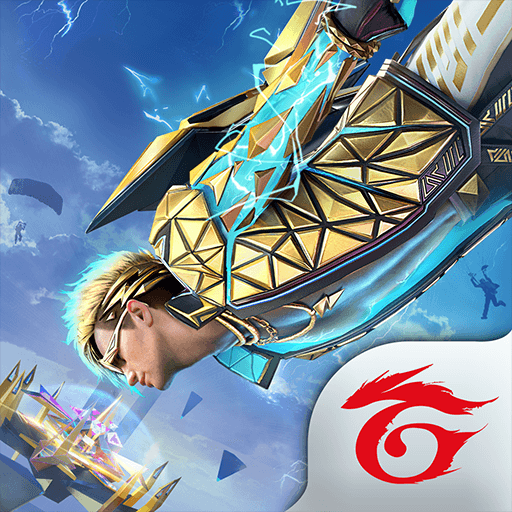 When it comes to the three battle royale maps of Free Fire, the toughest one has to be Kalahari. A map based in the desert and even named on one the Kalahari is one of the most difficult to maps to get booyahs. It is the biggest map of the game and has so many snipers that getting a headshot is more common here than getting a decent loot. Most players avoid playing in the Kalahari like it's a plague. However, because of that very reason we recommend playing in the Kalahari map. If you like many other players are wondering why is Kalahari so tough then you're missing one critical detail about Free Fire.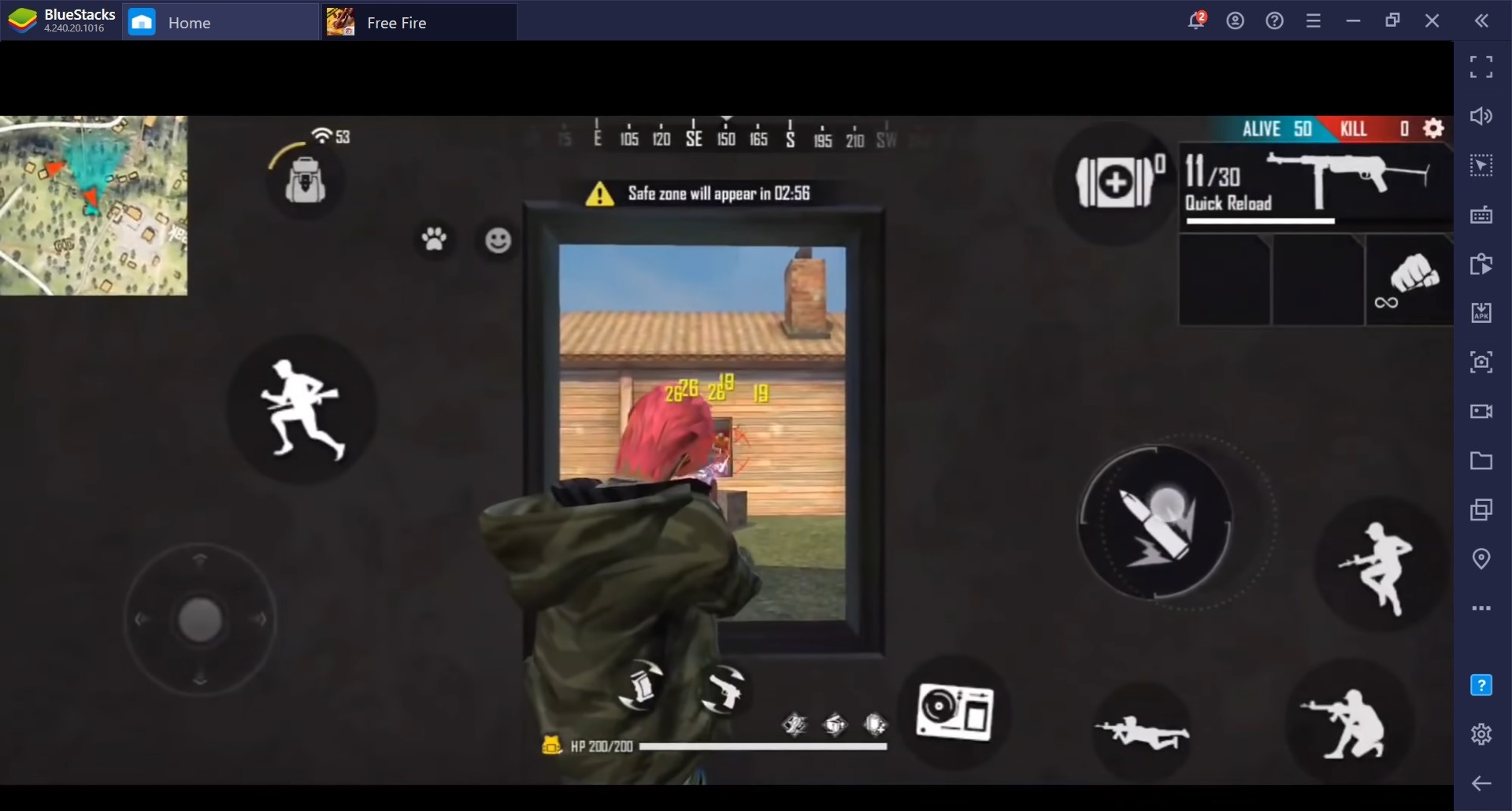 Ranked matches in Free Fire are technically played on either the Kalahari map or on the Bermuda map. Out of these two, the chances of getting the Kalahari map are far higher. Mostly because players avoid playing in the Kalahari map as the matches go on for a longer time but Free Fire needs someone to play in that map. That's why you lose in Kalahari, not only are you playing on a bigger map but also with players who are not very happy to be playing on it. Don't worry too much over it, winning Kalahari is easy. What is not easy is making a game guide that is more than your typical tips and tricks.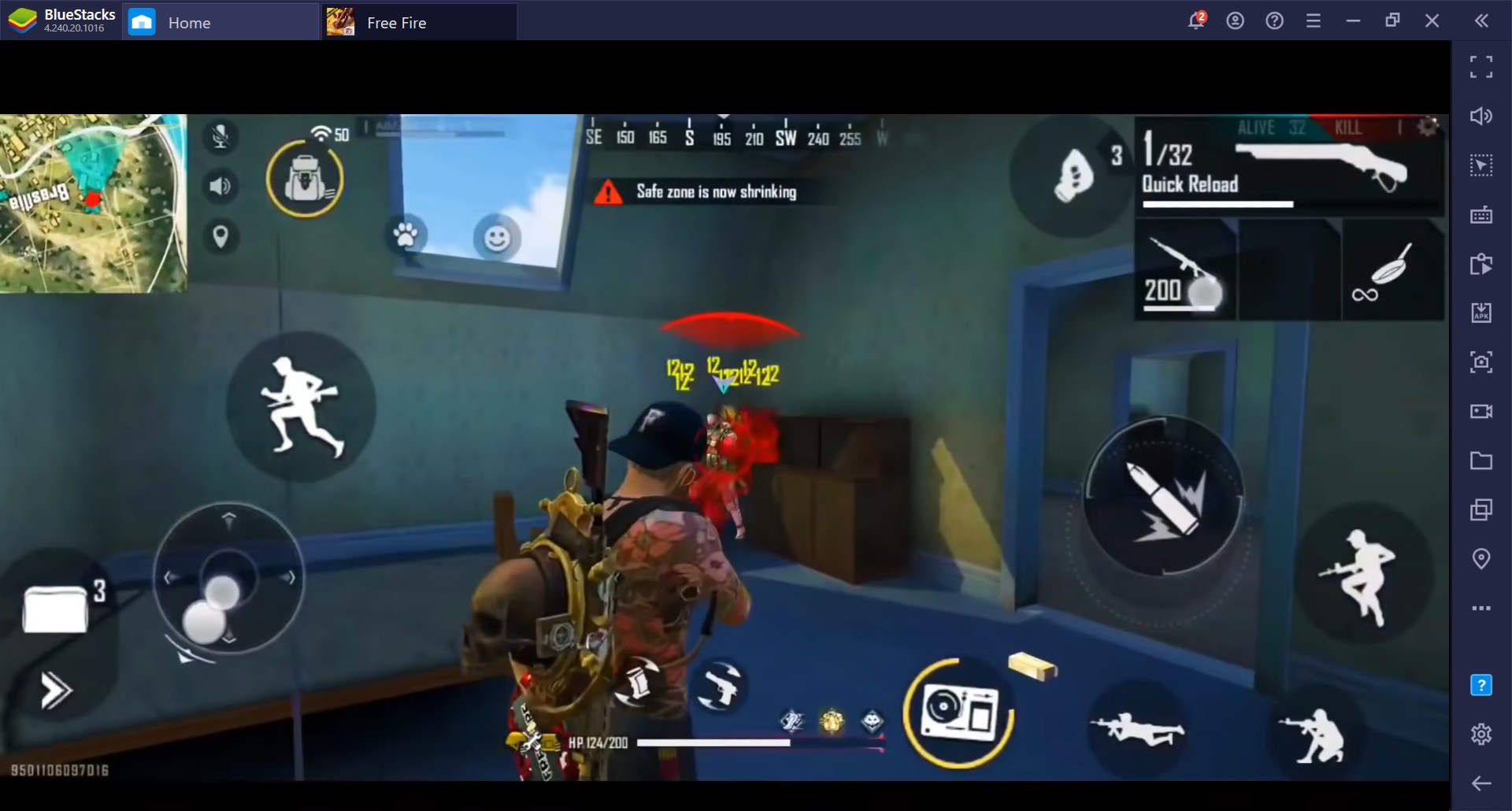 We have been playing the Kalahari map of Free Fire on our BlueStacks emulator and finally have figured out a sureshot way to getting Booyahs. Needless to say that some of the methods we used and will be mentioning below are somewhat underhanded but they work. One thing we would like to clear from the get-go is that this game guide is about playing smart. Be it playing smart aggressively or playing smart passively the main goal itself is winning a booyah and not getting the maximum kills. There is no easy way of winning every match you play but if you play the game smartly or with a certain strategy then the chances of you winning increase exponentially.
Drop Locations
Let's assume that you are now in the lobby of the Kalahari and looking at the map to plan where you're going to jump. Now, the first mistake that every player makes is dropping in a hot drop zone. We're not saying that you should avoid hot drop locations or always jump in them. Instead of doing that same thing that every player does, you should reassess what it means to choose a drop location. After playing multiple matches in Free Fire and especially on the Kalahari map, we have to say that there is no such thing as a safe drop or a hot drop. We recommend that you choose certain areas of the map that you already know about. This is something we did as well. Instead of going for random zones and hot drops, we started dropping in one specific area all the time. By the fifth match, we already knew every inch of that area which also meant that we knew how to take fights with an enemy player who was still trying to figure out where to loot from.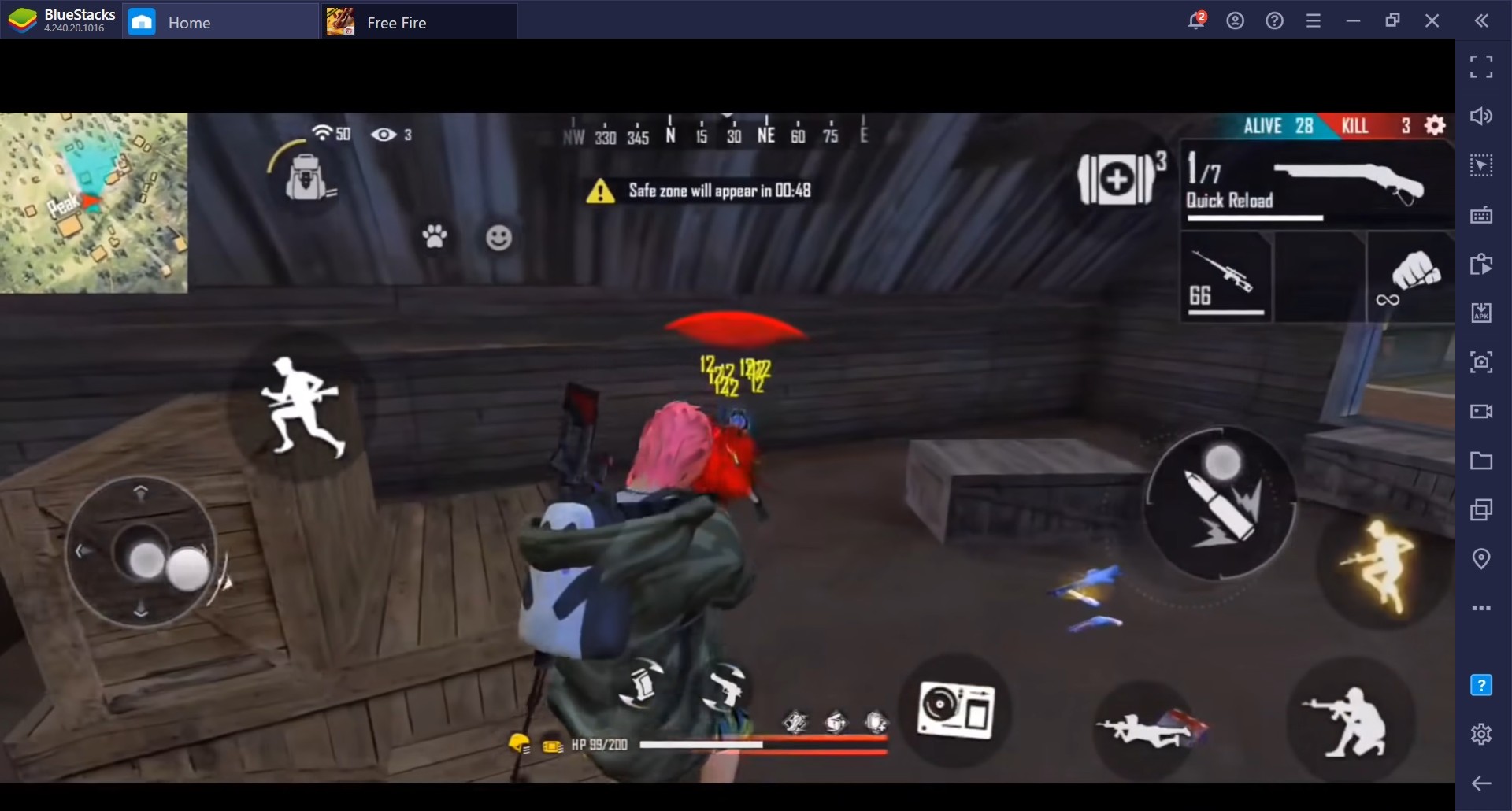 Gun Selection
Many of our game guides have talked about it before but choosing the right weapon is something that needs to be repeated again and again. The moment you drop in, your first priority should be getting a weapon. Don't be picky about the gun you get when the match starts. Pick the one in front of you and then you can either take fights or loot. Just remember to put on a vest before you take a fight.
Now coming to the weapons you should be choosing for the Kalahari map. Remember that this is a sniping map so you will need an SMG first. Confused? Well, you will need a sniper rifle as well but that is more dependent on your skillset. Not everyone can be a sniper but what everyone needs is a weapon that has a good rate of fire and plenty of ammo all over the map. SMGs are perfect for that and for close to mid-range fights while a sniper rifle is perfect for long-range shots. Combine them together and you will have a deadly streak in Free Fire.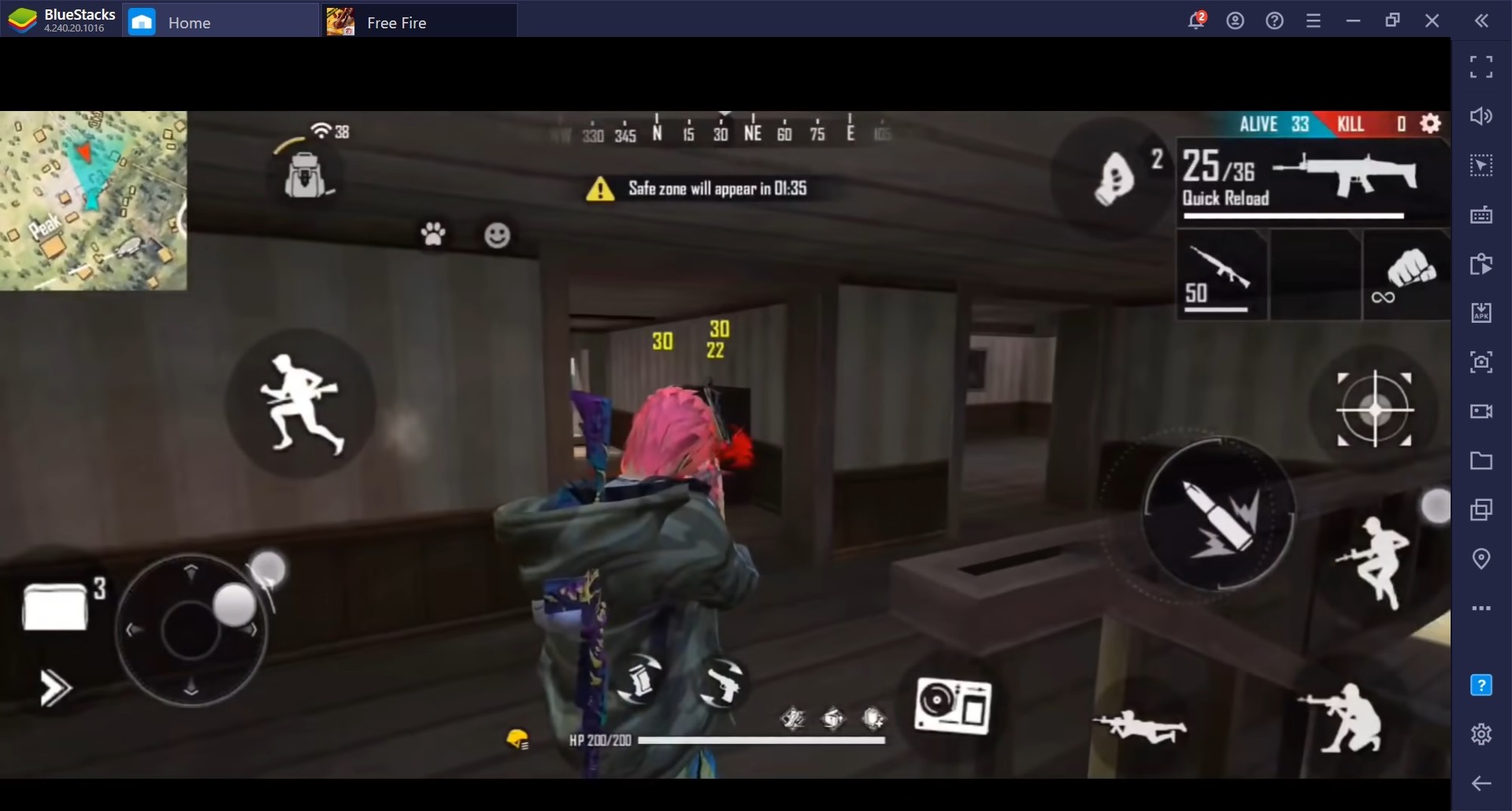 Patience
Let's say that you have lost a match when you were playing in Kalahari and now you're going to play again but this time to win it. The first thing that you need to do is getting the aggression in control. There's a sort of taboo attached to the word camping but at its core camping is about holding an area and a position in the game. One thing that we were doing whenever we lost a match in any map of Free Fire is taking a breather and then changing our playstyle completely. Here's what we recommend you do whenever you lose a game. Drop-in and loot as much as you want but always stay a few steps away from the safe zone. The moment you play it with a mindset of camping and winning, you will immediately see the difference. Take your time and camp as much as you can. Even getting kills will become easier since any player that is running to get in the safe zone will already be in a state of panic and you should exploit it.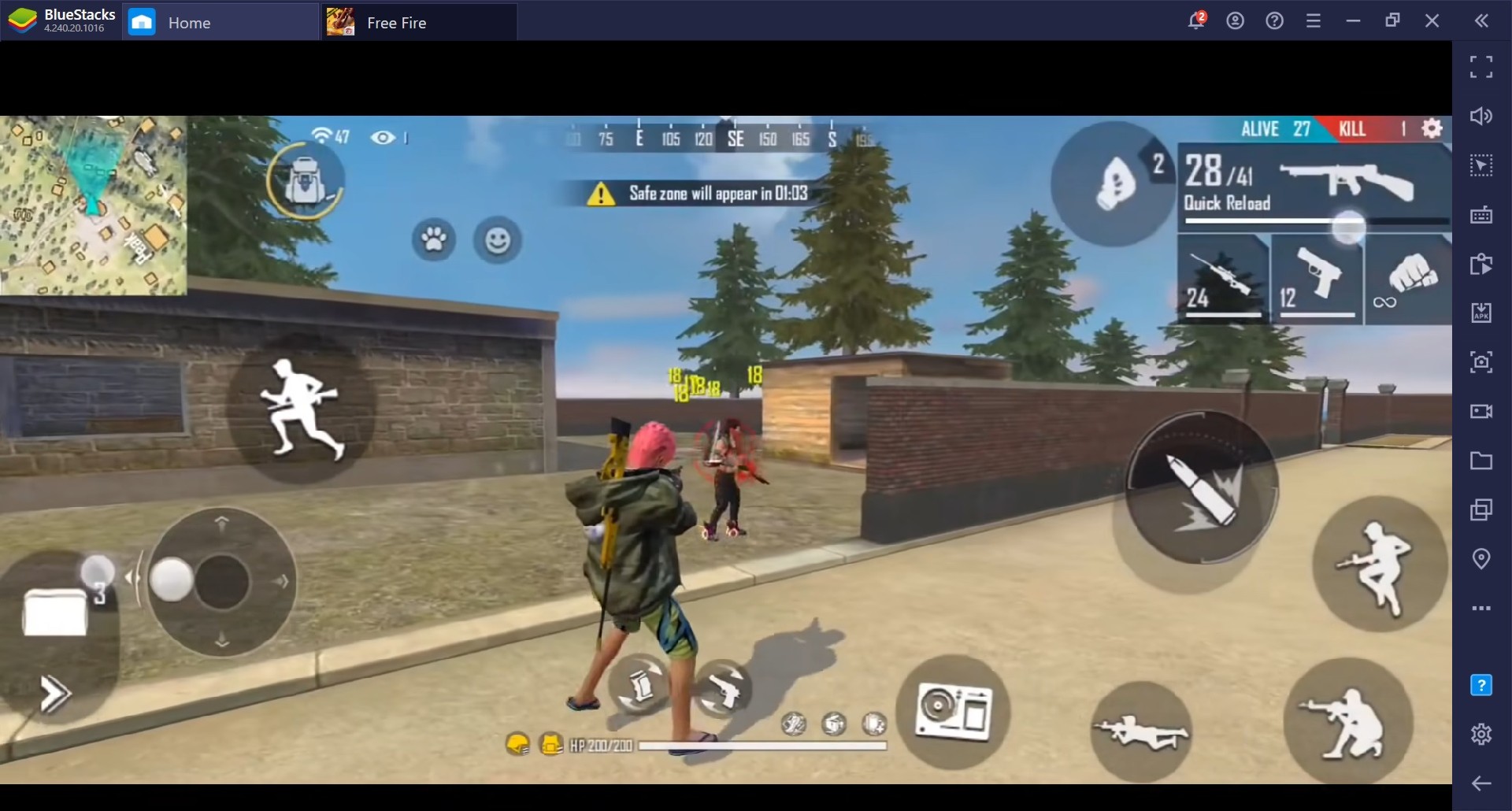 Free Fire on PC
This is a switch we highly recommend doing. Most players use their mobile phones to play the game which is fine but not ideal at all. Mobile phones have small screens and if you are playing on an older or budget smartphone then the game almost becomes unplayable. That is when you have an older mobile phone and without taking the phone aspect of it. Just two matches of Free Fire is all it takes for most mobile devices to start heating up.
Instead of using a phone to play, use your PC and BlueStacks. With our smart controls, you don't even need to set up anything. Just install BlueStacks then Free Fire and you're good to go. There is a significant improvement in movement when you start playing with WASD keys and in aiming when you have a mouse. Just follow the steps given below to start playing Free Fire on your PC.