Game Guides
Garena Free Fire Revolution Event Guide – How to Win Points and Prizes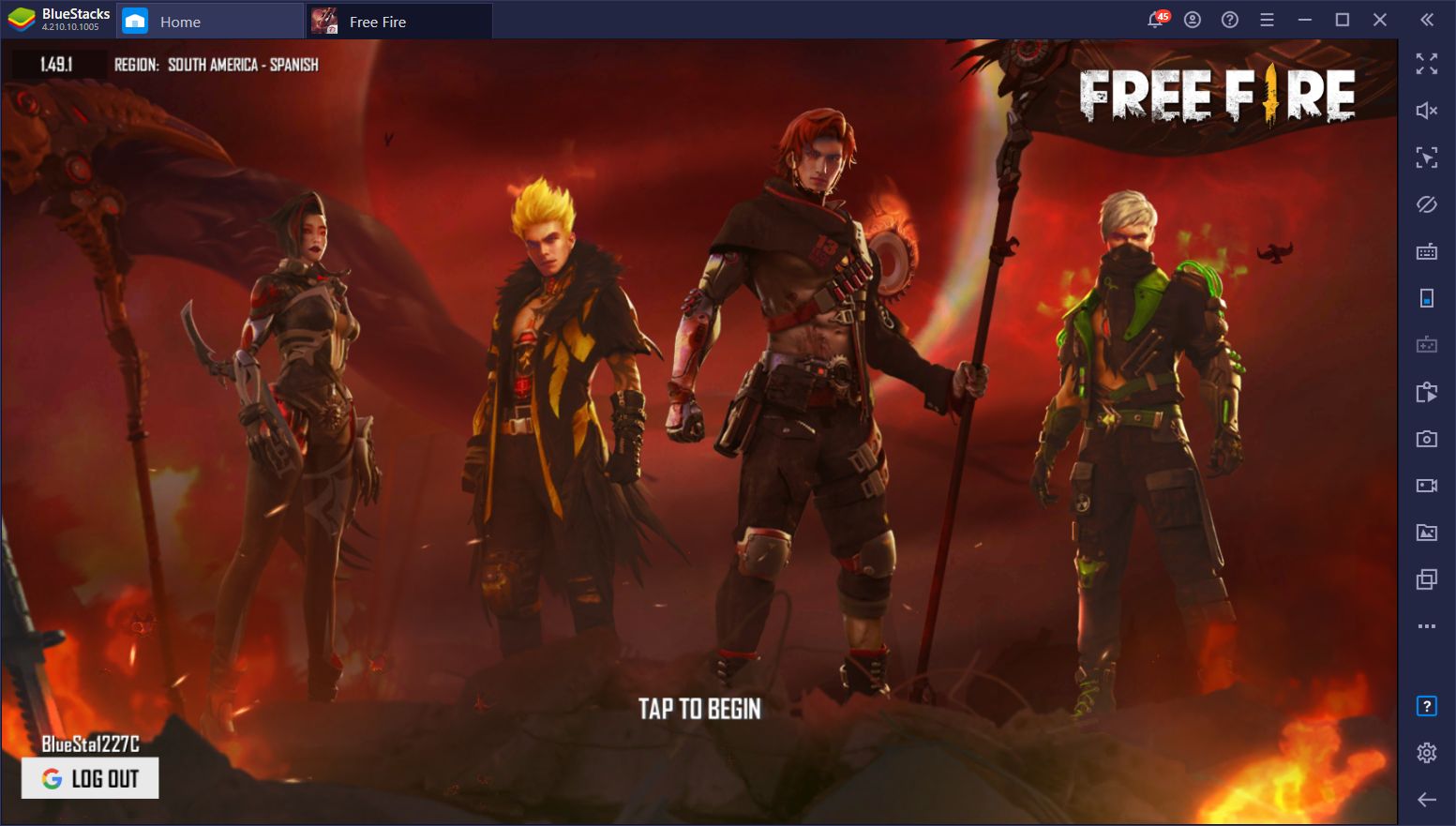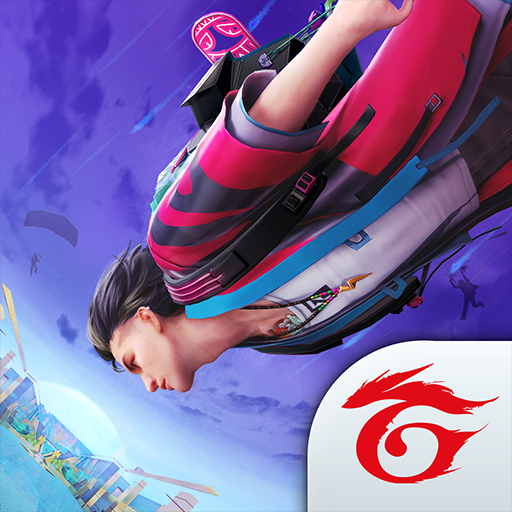 The Revolution event in Garena Free Fire is just taking off, and with it comes the opportunity to score some truly unique prizes as well as participating in exclusive missions and assignments. The objective of this event is to choose between two factions, the Bringers and the Liberi, to represent on the battlefield. As you complete assignments and participate in other activities for your faction, you will earn Carnage Points, which add to your overall score within your faction and, if you're in the top 100 players, you will obtain awesome additional loot for your efforts.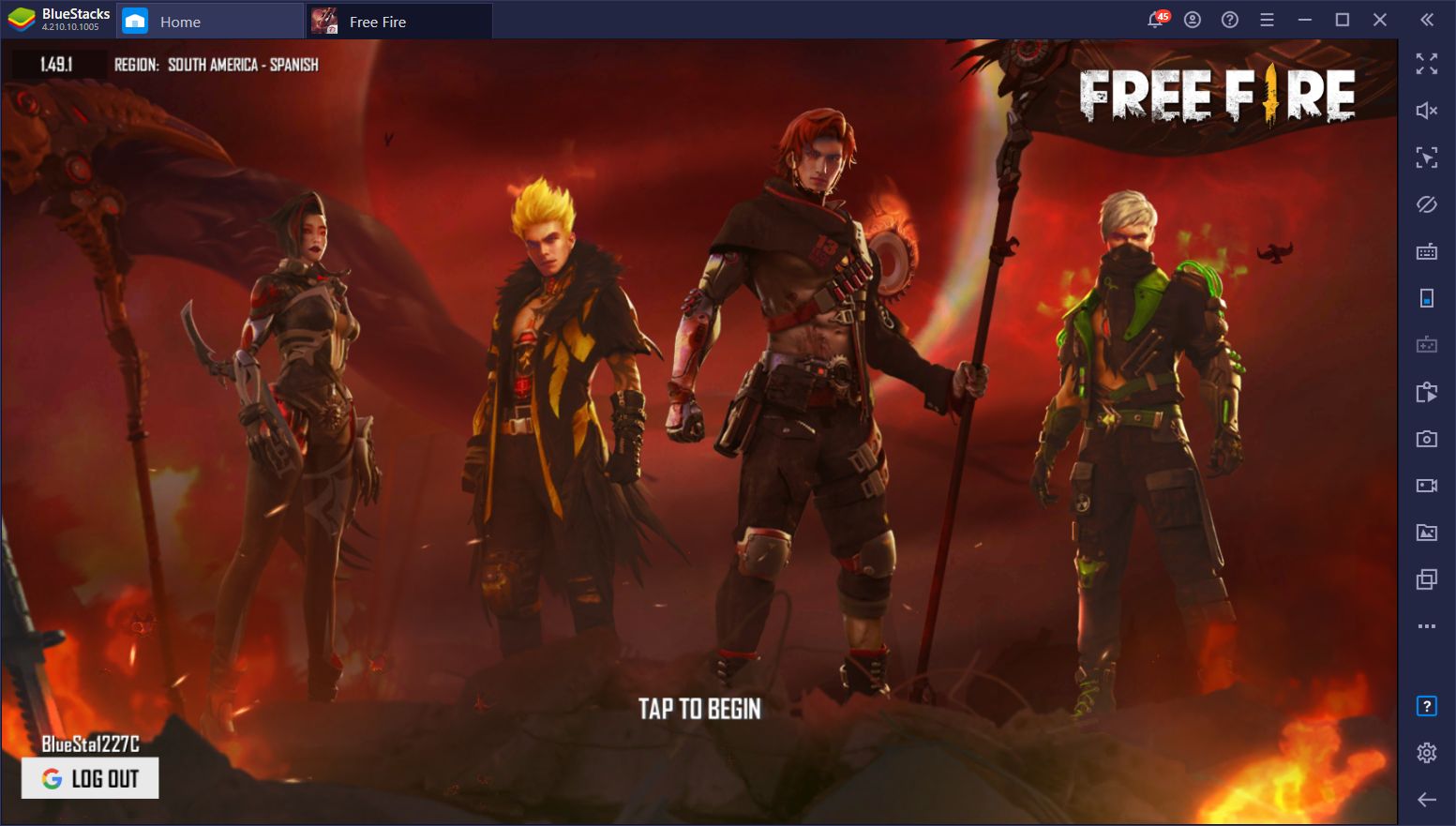 Aside from the Carnage Points, you can also obtain Rampage Tokens by participating in the event, which can be traded for great rewards in the Faction Shop. These store items are divided into two tiers: Assassin, and Executioner. The former tier is available after you choose a faction, whereas the latter requires having at least 50 Carnage Points to unlock.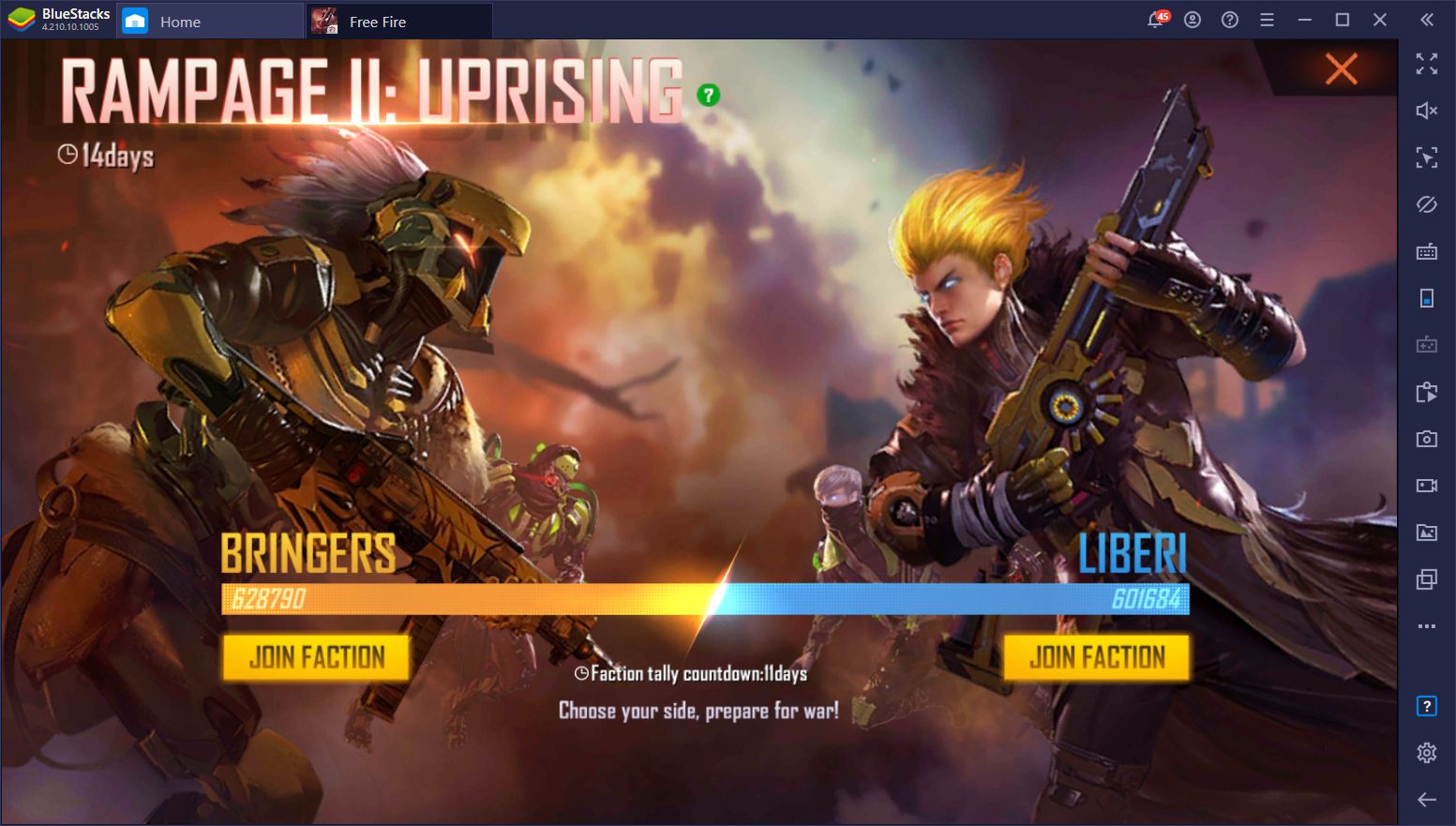 In this guide, we're going to show you exactly how to participate in this event so that, hopefully, you won't miss out on any of the prizes, including the free Elite Battle Pass for the top 100 players in their respective factions.
First Thing's First: Check Your Inbox
The very first thing you'll want to do before trying to participate in the Revolution Event is to go to your inbox and check it for a special message from the devs. This letter contains a package of items related to this event, including a limited fashion set (Famine Felon Set), as well as a Rampage Statue. The latter is great since you can place it on the spawn island at the beginning of any match and other players can interact with it to receive a little gold or diamonds.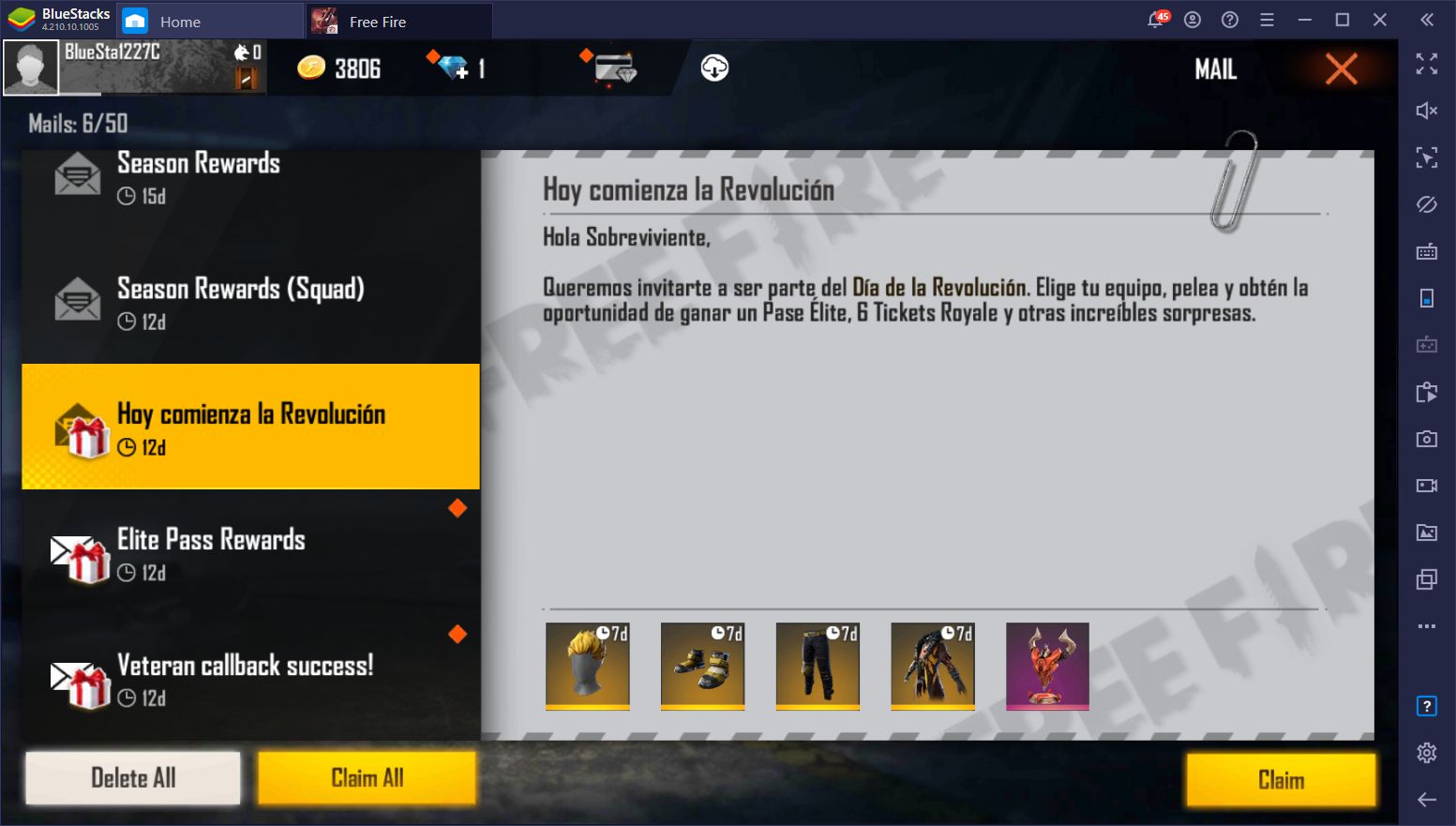 Disregard the message in Spanish. While our client is set to English, the game automatically detects your region when deciding upon the language in which they send these automated messages. Regardless, don't forget to check your inbox to claim these awesome prizes. You have until the 4th of July to receive these goodies, so don't miss out!
Join a Faction and Score Carnage Points
Now, in order to start scoring and racking up those coveted Carnage Points and Rampage Tokens, you must first choose a side to support in the Revolution Event. Your choice here will determine what prizes are available to you in the Faction Store. Don't worry too much about it as both sides get the most important rewards of all: The permanent Famine Felon Set.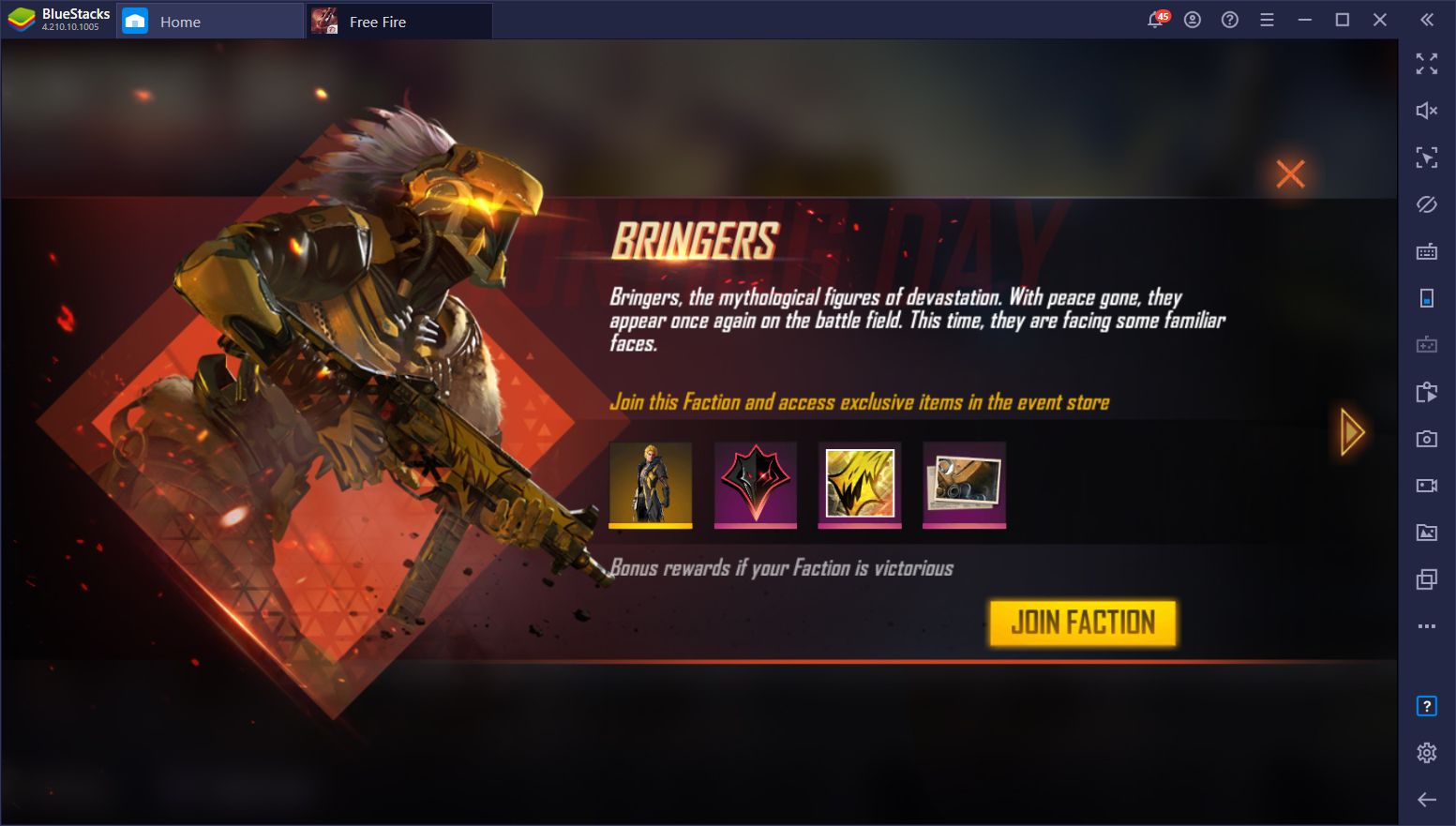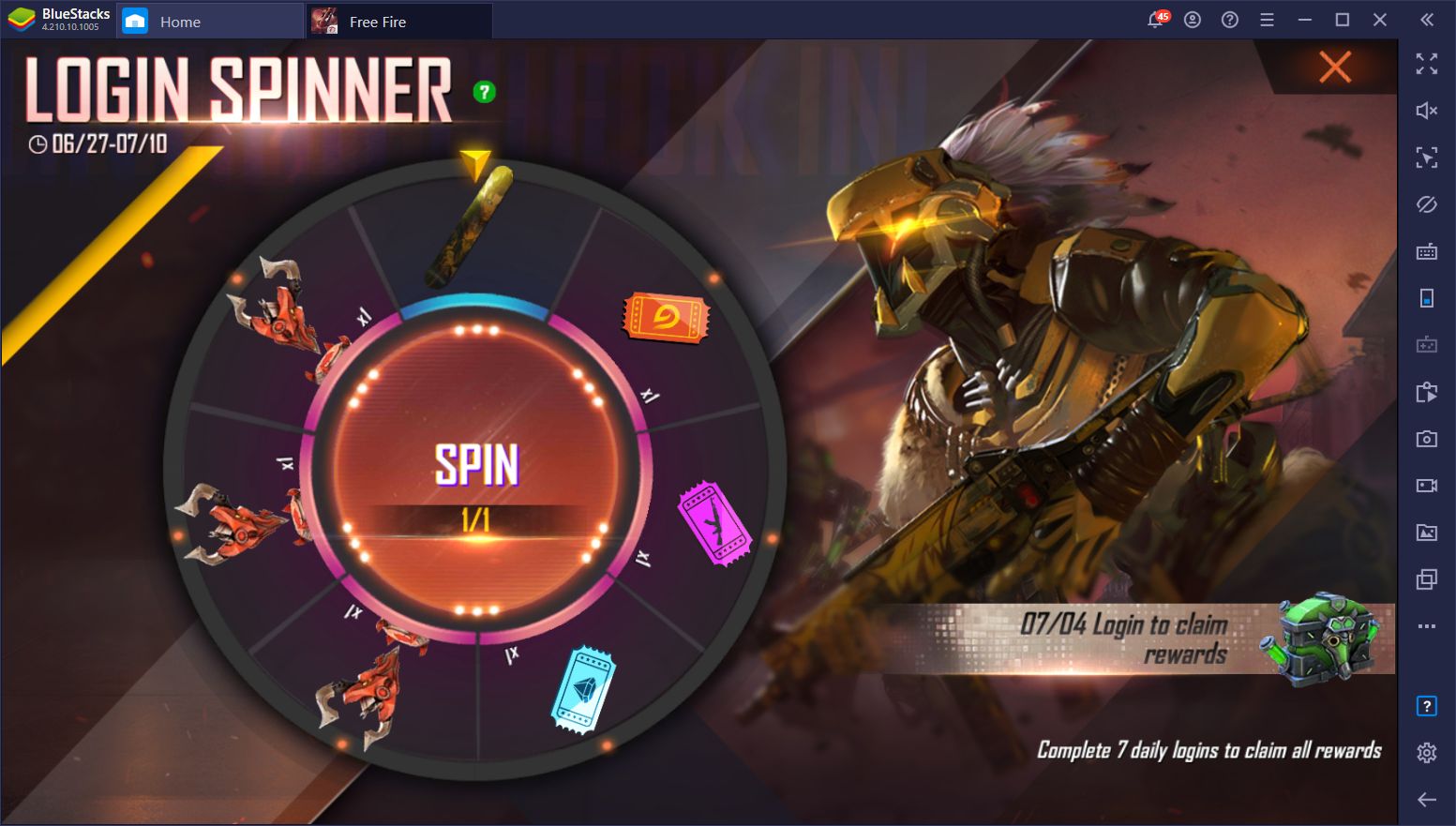 Another important part about choosing your side is that all the points that you collect will directly contribute to your faction's score. The side that has the most points on July 9 will win the race and all its players will obtain awesome bonus prizes, including 2 Diamond Royale Vouchers, 2 Weapon Royale Vouchers, and 2 Incubator Vouchers.
Get out there and start scoring for the glory of your faction!
Access Exclusive Items in the Faction Store
As we mentioned just now, all players will have access to a repertoire of unique prizes in their faction stores. Most of these items are quite valuable and include Rampage Statues, avatars, banners, bounty tokens, and even special pins that you can equip. However, above all else, you can also permanently unlock the Famine Felon Set, which is available for players who have unlocked the Executioner tier after collecting at least 50 Carnage Points. This set costs a total of 60 Rampage Tokens to unlock.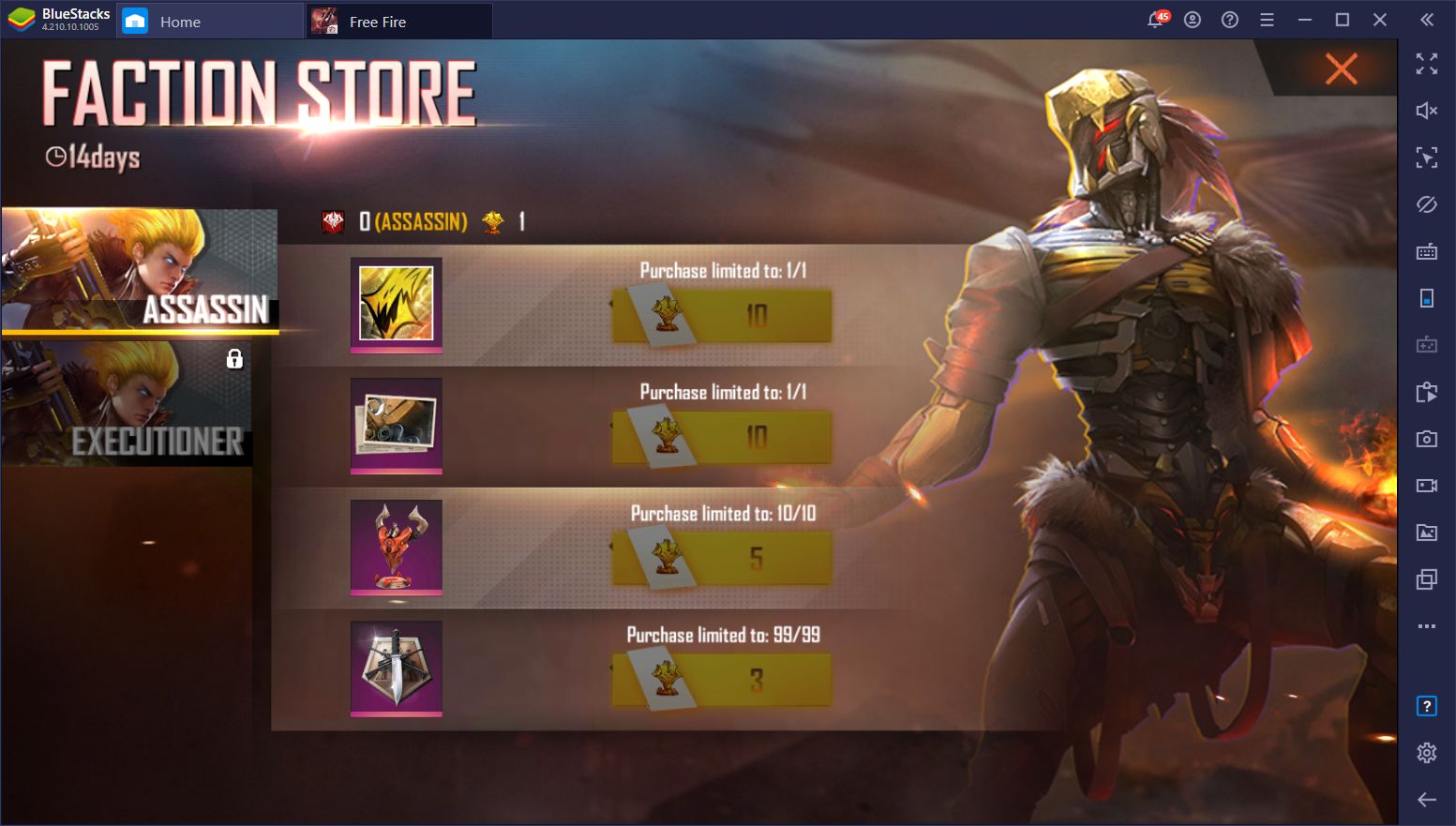 You can obtain Rampage Tokens by completing daily missions, by finding them scattered throughout the map, and from winning matches.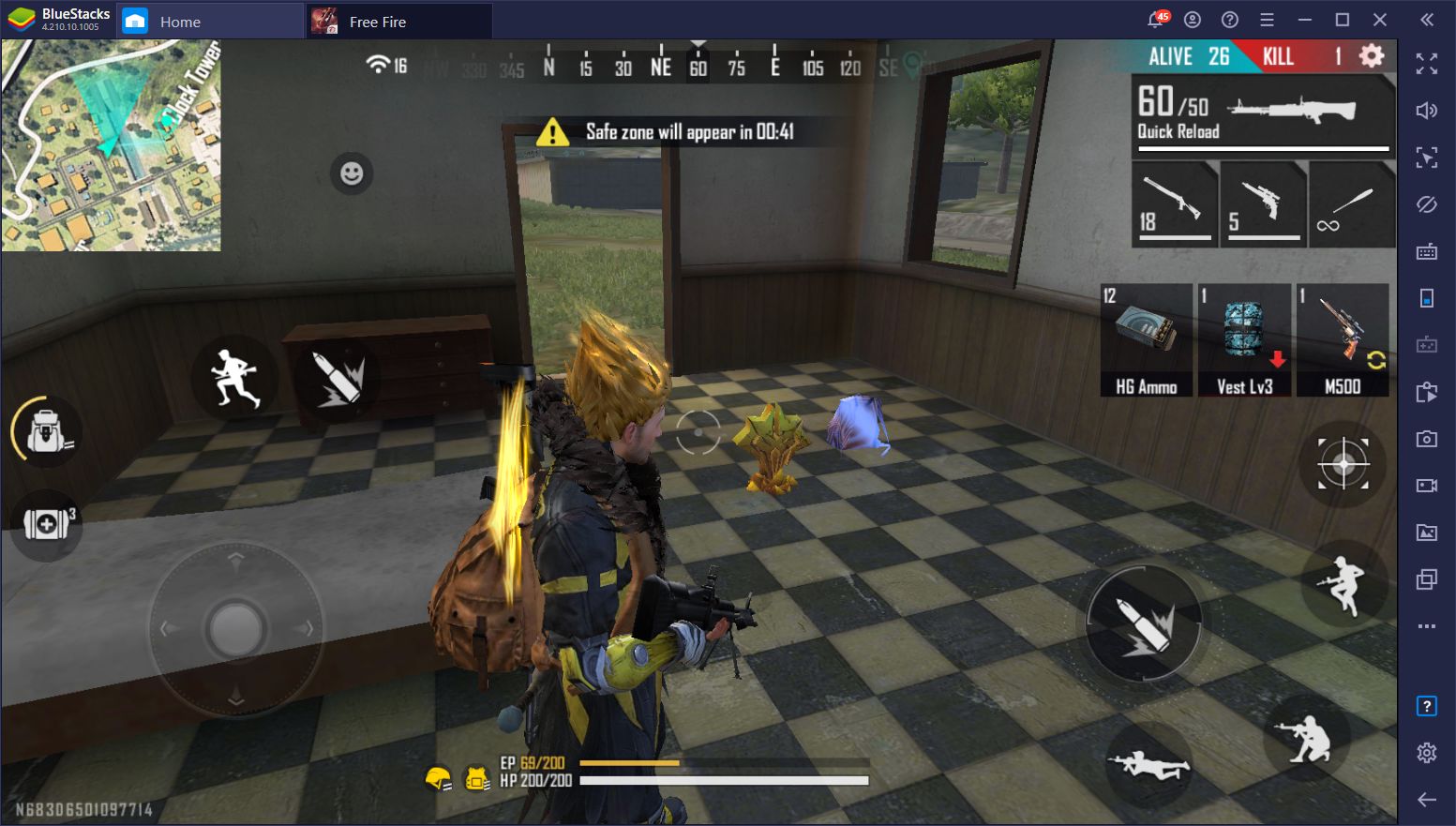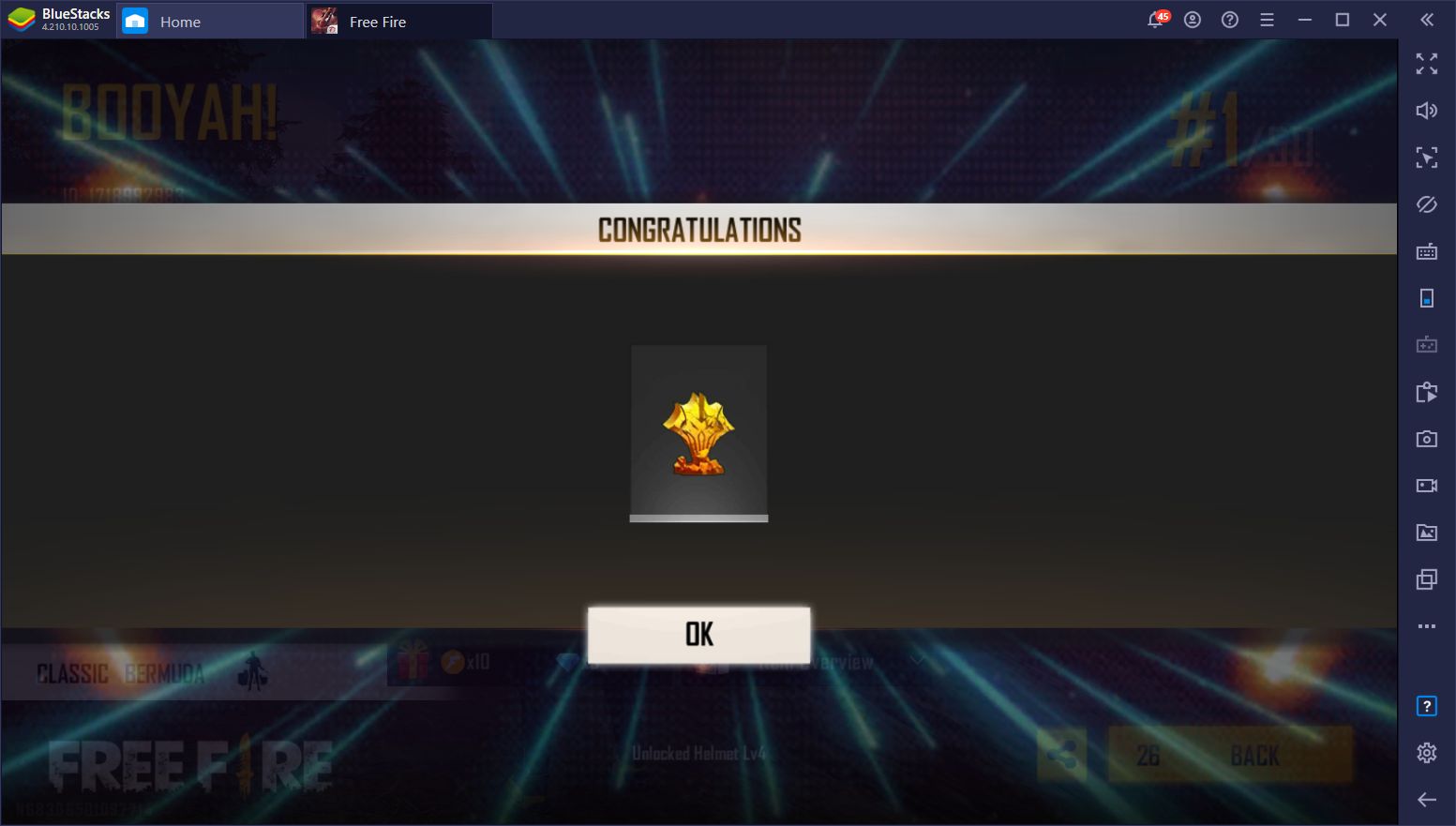 Log In For 7 Consecutive Days and Spin for Great Prizes
During this event, you will receive special rewards simply for logging in, through your faction's Login Spinner feature. Some of these items include up to 3 Carnage Statues, a surfboard skin, 1 Weapon Royale Voucher, and 1 Diamond Royale Voucher.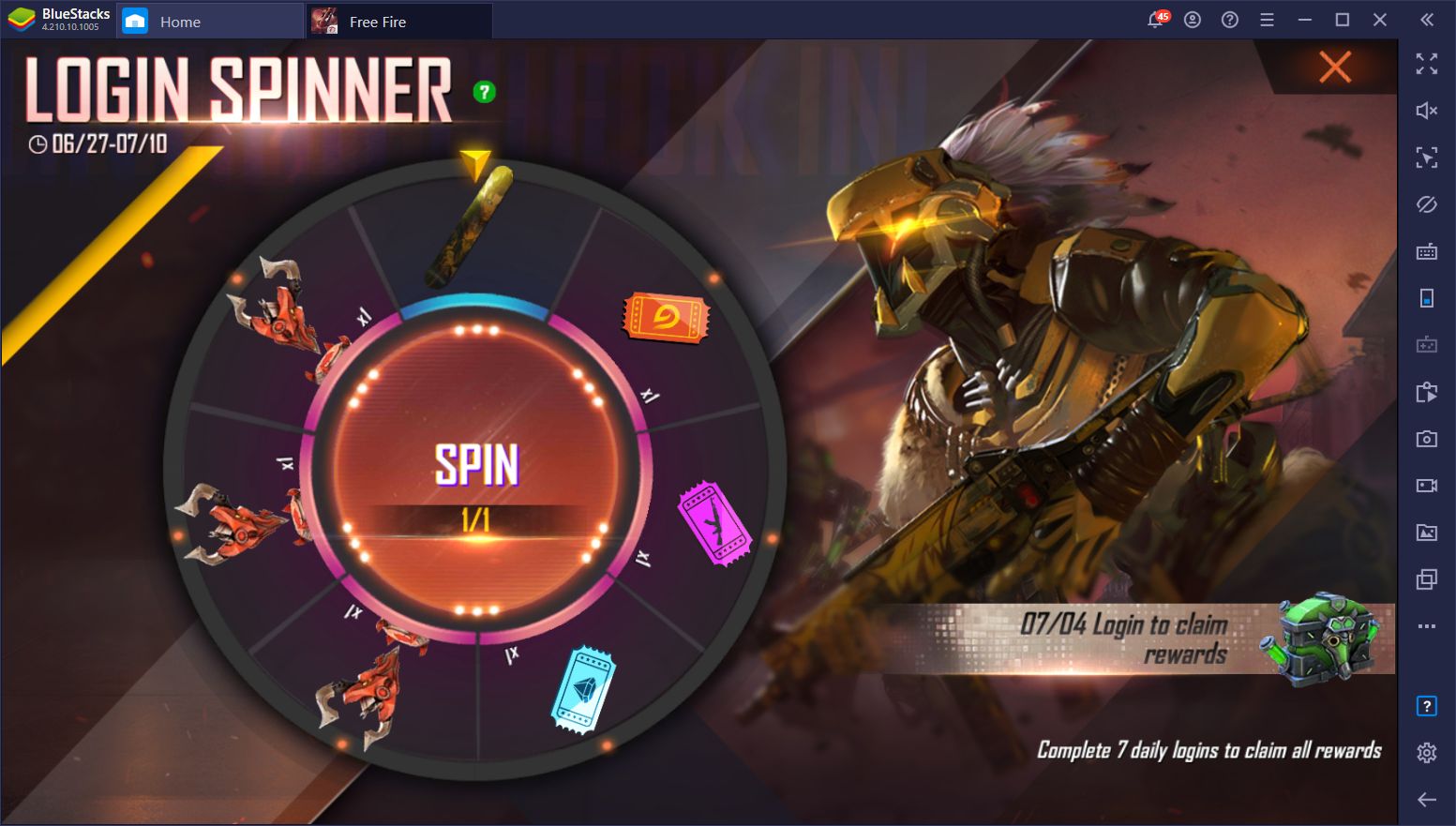 There's really not much thought required here; simply log into the game for 7 consecutive days and be sure to spin the wheel to receive your daily prize. These rewards are available until July 9, which means that you must start from at least July 2 to receive all the rewards.
Obtain Unique and Limited Items in the Revolution Elite Pass
For those who like to purchase and level up their battle passes in Free Fire, there is a unique prize waiting for those who preorder the Elite Pass between June 28 and June 30.
Players who purchase the pass during this time will receive a unique Treatment Gun skin. Depending on your personal preferences, you may or may not want to preorder for this skin. However, if you're serious about competing in the event leaderboards, we'd skip the preorder and aim for reaching top-100 in order to get the free Elite Pass.
The Real Race Starts on July 4th
Now, if you're just starting today, you may have noticed that you'll have a bunch of people ahead of you in terms of Carnage Points since they will have been completing missions for several days already. Because of this, you might think that getting to the top-100 is all but impossible. However, this is not the case as, from July 4 to July 5, players will start receiving Carnage Points as rewards after completing matches. This means that you will be able to, essentially, grind points to bump up on the leaderboard during this time.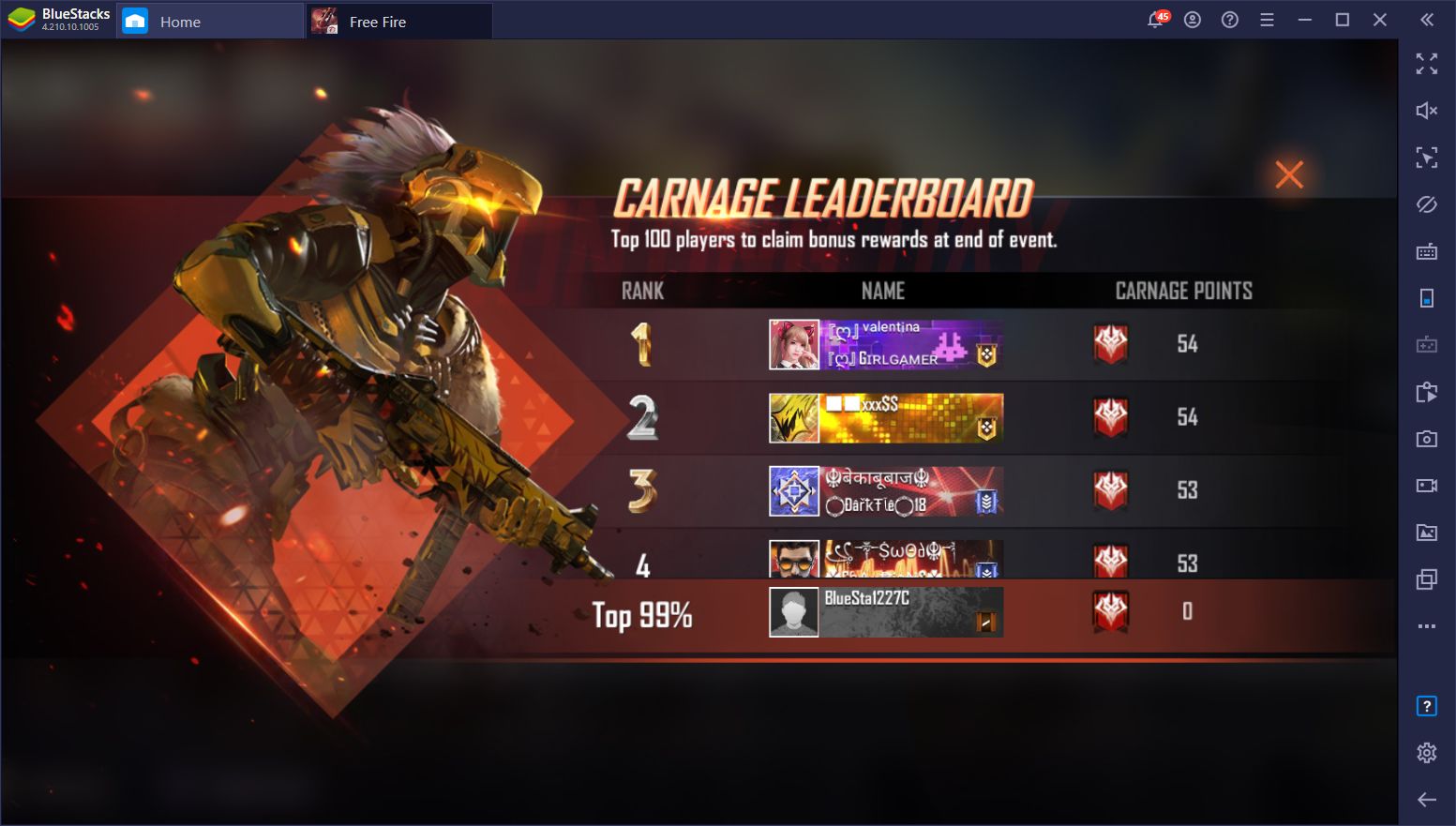 Our recommendation here is to simply complete as many missions as you can before that day so that you don't lag behind the others too much, and then save up your energy (and motivation) for the grind on July 4. We're sure that you won't be the only one crunching hard to place on the top-100 so you'll definitely have to try your hardest if you want that free Elite Pass!
What are your thoughts on the Free Fire Revolution event? Are you already in the top 100? Leave us your comments in the section below!