Game Guides
Tips and Tricks to Survive in Frostpunk: Beyond the Ice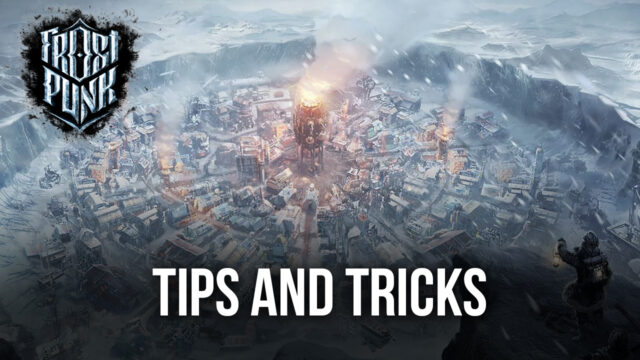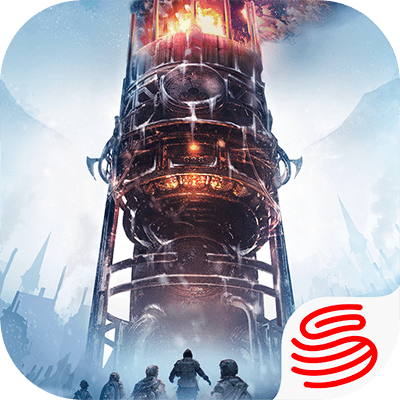 Frostpunk: Beyond the Ice, the social simulation cum city builder title by Netease is the mobile ported version of the PC title Frostpunk. Players who have played the PC version will see similar styles of gameplay and mechanics but some new features are also added specifically for the mobile version. The game challenges the player's decision-making and survival skills while also questioning their morals at every point in time. These actions and decisions severely change the way your city members and NPC characters around you view you.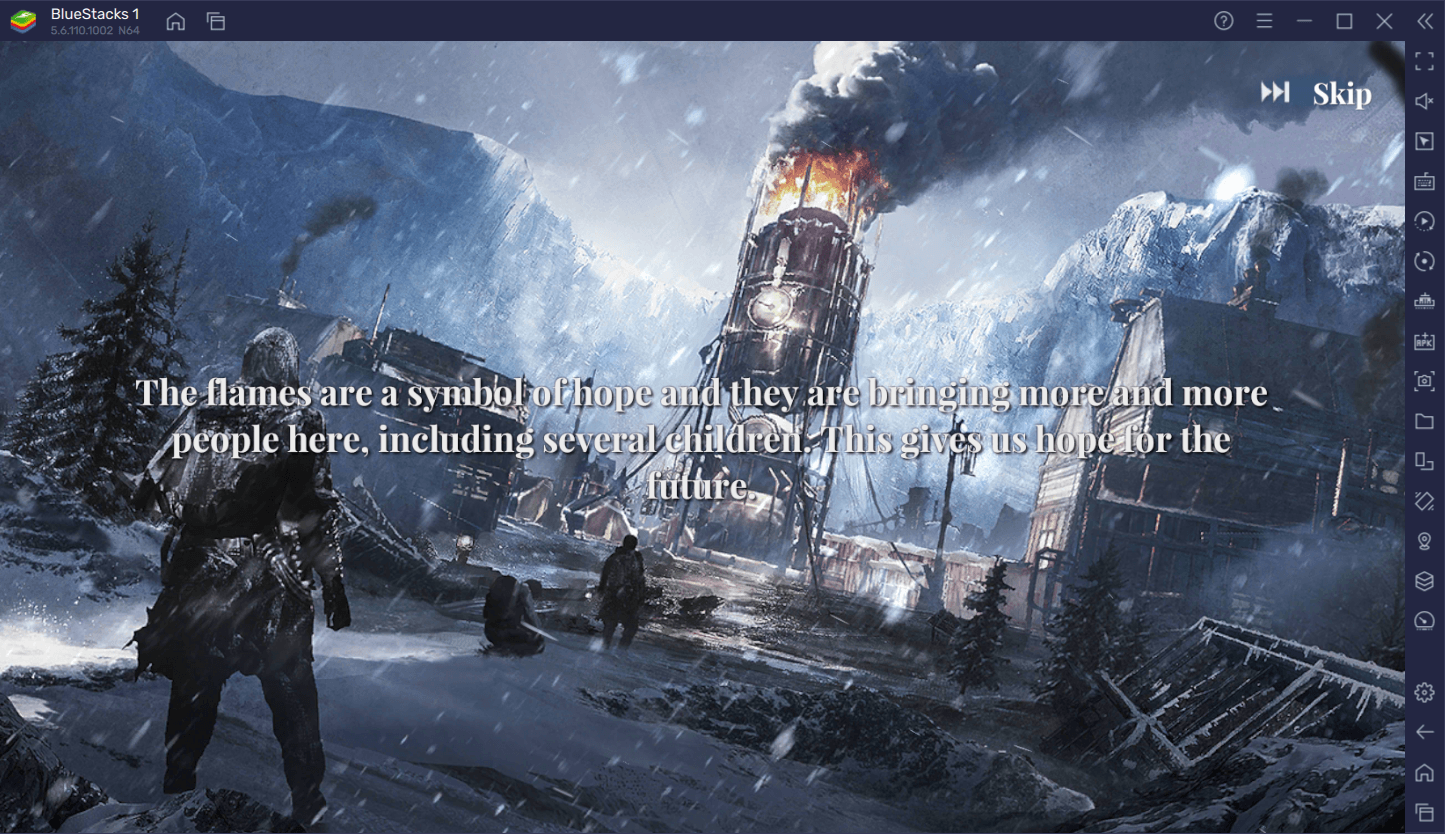 As we all know, Frostpunk: Beyond the Ice is majorly about resource collection and resource allocation of your workers. The player can choose which profession of the worker to work where. For example, Engineers are good at construction and upgrading buildings. Similarly, you yourself are the biggest asset to your city and need to indulge in tasks to help increase productivity as well as ascertain your viewpoint as the leader among the NPCs. In this article, we will be sharing some of our tips and tricks to survive the rough winters in Frostpunk: Beyond the Ice.
Tip #1. Keep your Tents Heated
In Frostpunk, the main enemy is not a villain but the geographical condition of bad weather and bone-chilling cold. We build tents to keep the new survivors heated and to make sure they are having a place to live in. Food and shelter are the basic necessities for humanity to survive. As a leader, you have to make sure that these necessities are met and housing is an important one.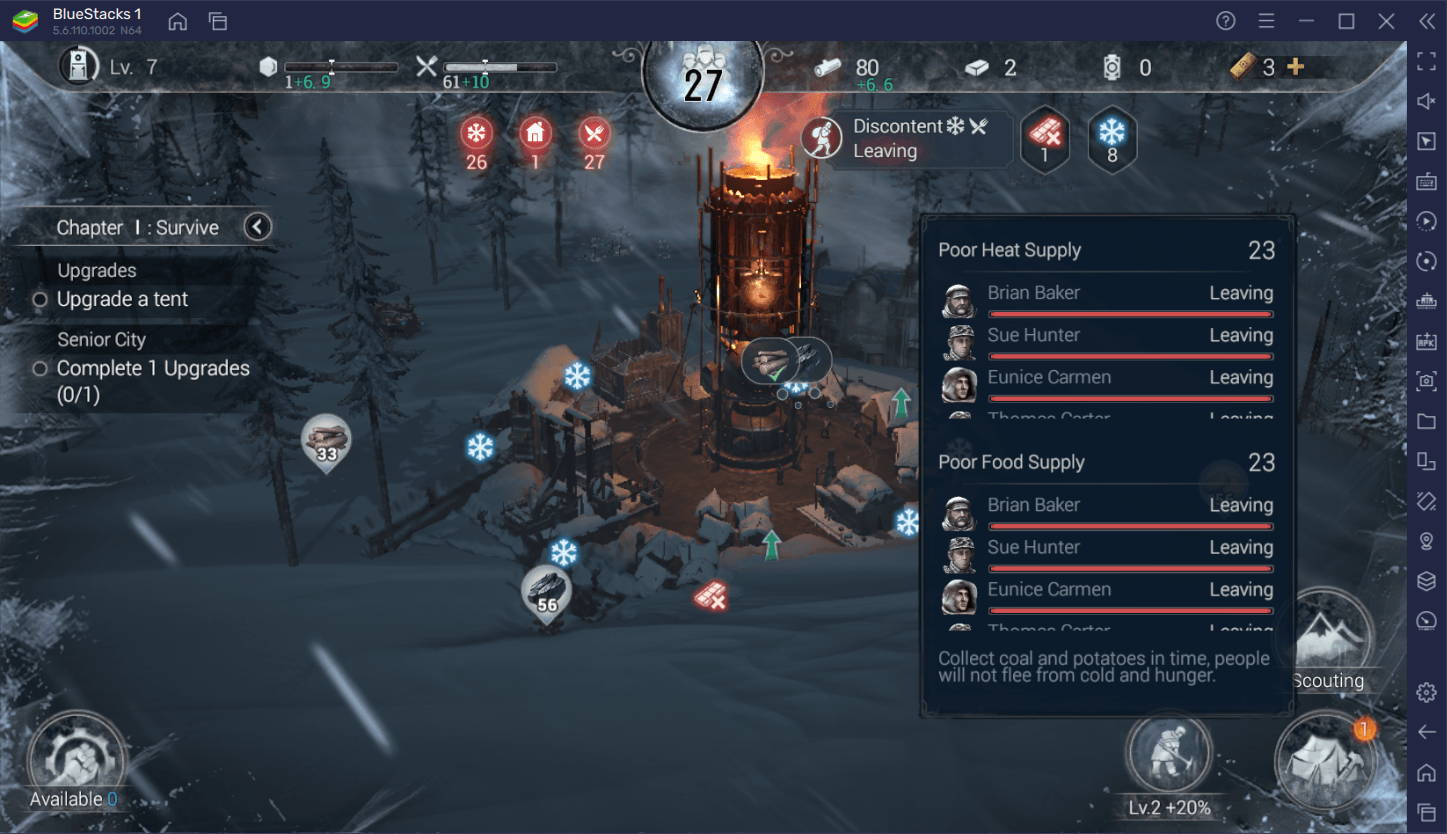 The player can upgrade these tents as well to increase their capacities as well as harbor more survivors to increase the population of your city. Make sure to heat your tents regularly to avoid letting the frostbite catch on to your survivors. After all, we need people after we have survived and not a graveyard.
Tip #2. Allocate your Resources
Allocating your resources might sound dumb but many people who play the game have no idea that they have some extra resources that they can allocate to increase the resources. First of all, new survivors keep joining your city in hope of getting food and shelter. But they come in a bunch and usually, all can be used as labor if they do not have a health condition.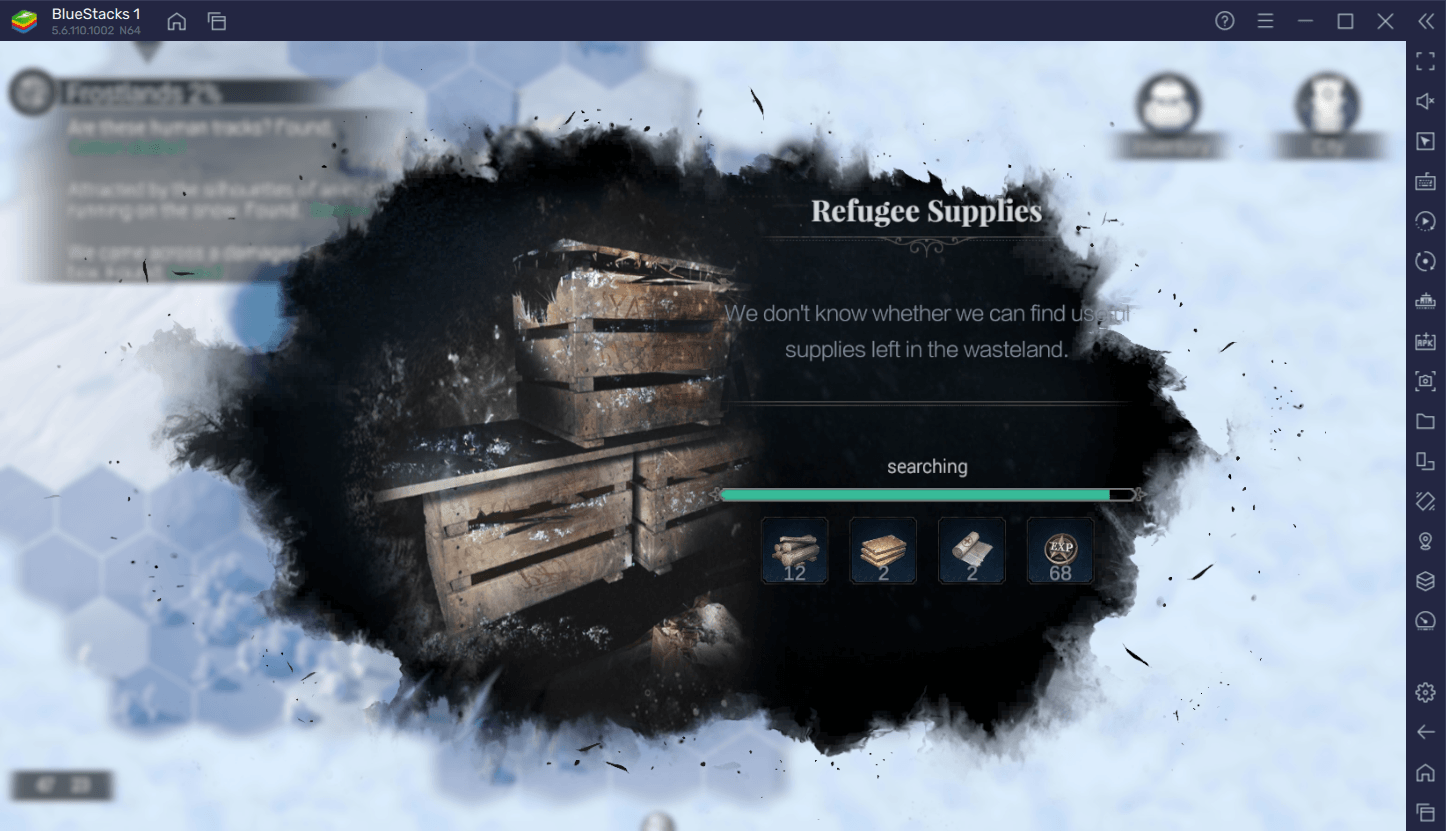 These people are extra resources and you might not realize that they can also be used in your coal mines, woodcutting, agricultural fields, engineering, etc. The biggest extra resource that players might not use is themselves! Yes, it may sound crazy but players can help speed up the resource collection process by simply tapping the Shovel button present on the lower right-hand side repeatedly.
Tip #3. Keep Dispatching Regularly
Dispatches are the biggest means for extra free resources. These are real resources like Wood, Coal, Cloth, Food, and sometimes even survivors and tools. You can manually explore the area surrounding your city for these free resources. Keep in mind that exploration does come with a price. The price includes leaving the city without any leadership and fewer crew members to work with as you need people to explore. If players can find different rescue signs, they are a sign of survivors who might be badly injured. Some of them might die but they can be saved and taken back to your city.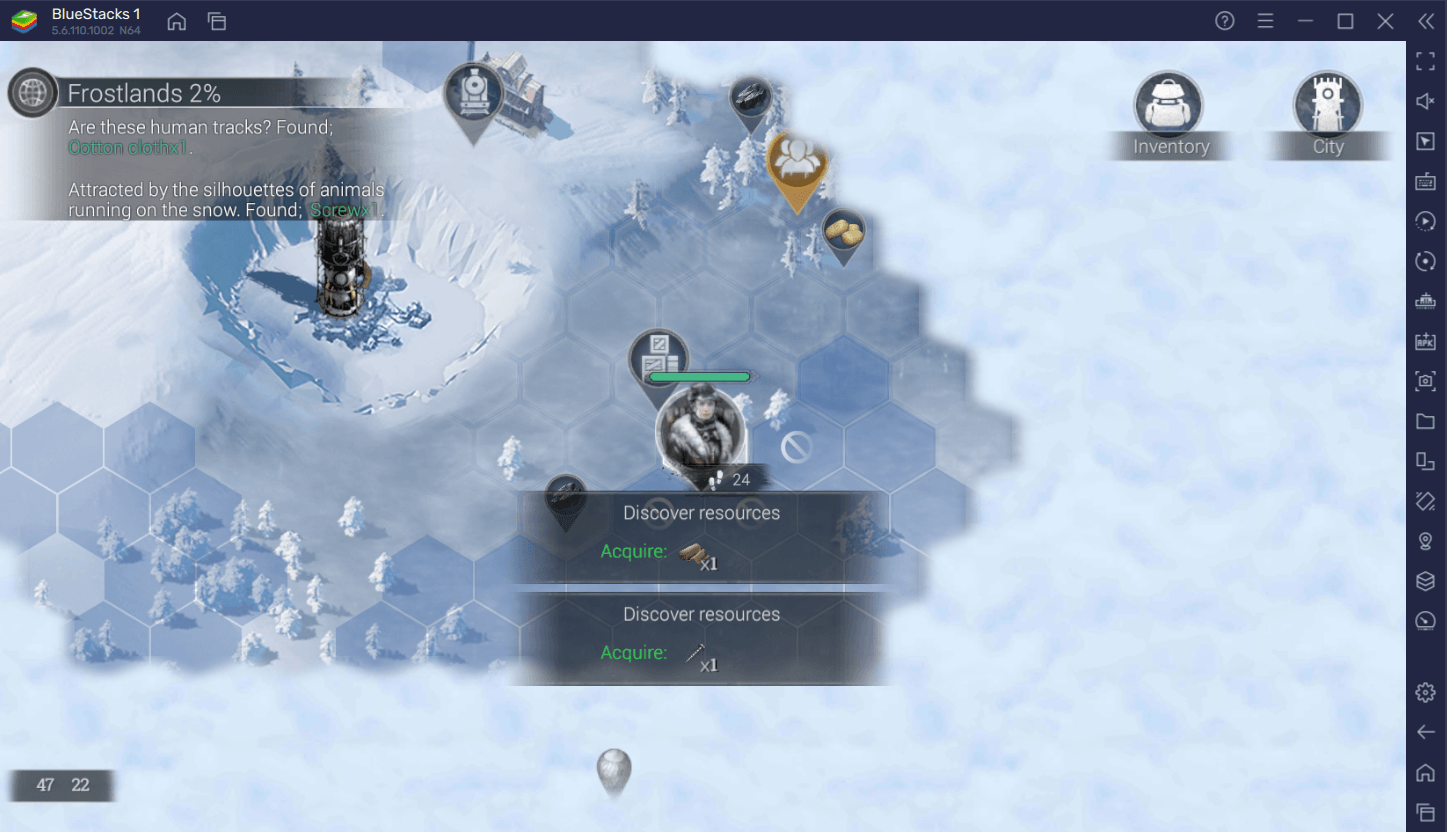 Tip #4. Make sure to Upgrade your Technology
Frostpunk: Beyond the Ice has the usual mechanics of city building but takes them to an extreme level as players tend to forget to upgrade their buildings and technology that is present as more survivors enter the city. Frostpunk: Beyond the Ice requires quick thinking and upgrading some of your buildings at the right time can make or break your survival. For example, if you do not upgrade your wood processing unit to Level 2 before 30 survivors, your survivors will die of Frostbite since you're production speed and capacity will not be enough to produce enough planks to build more houses.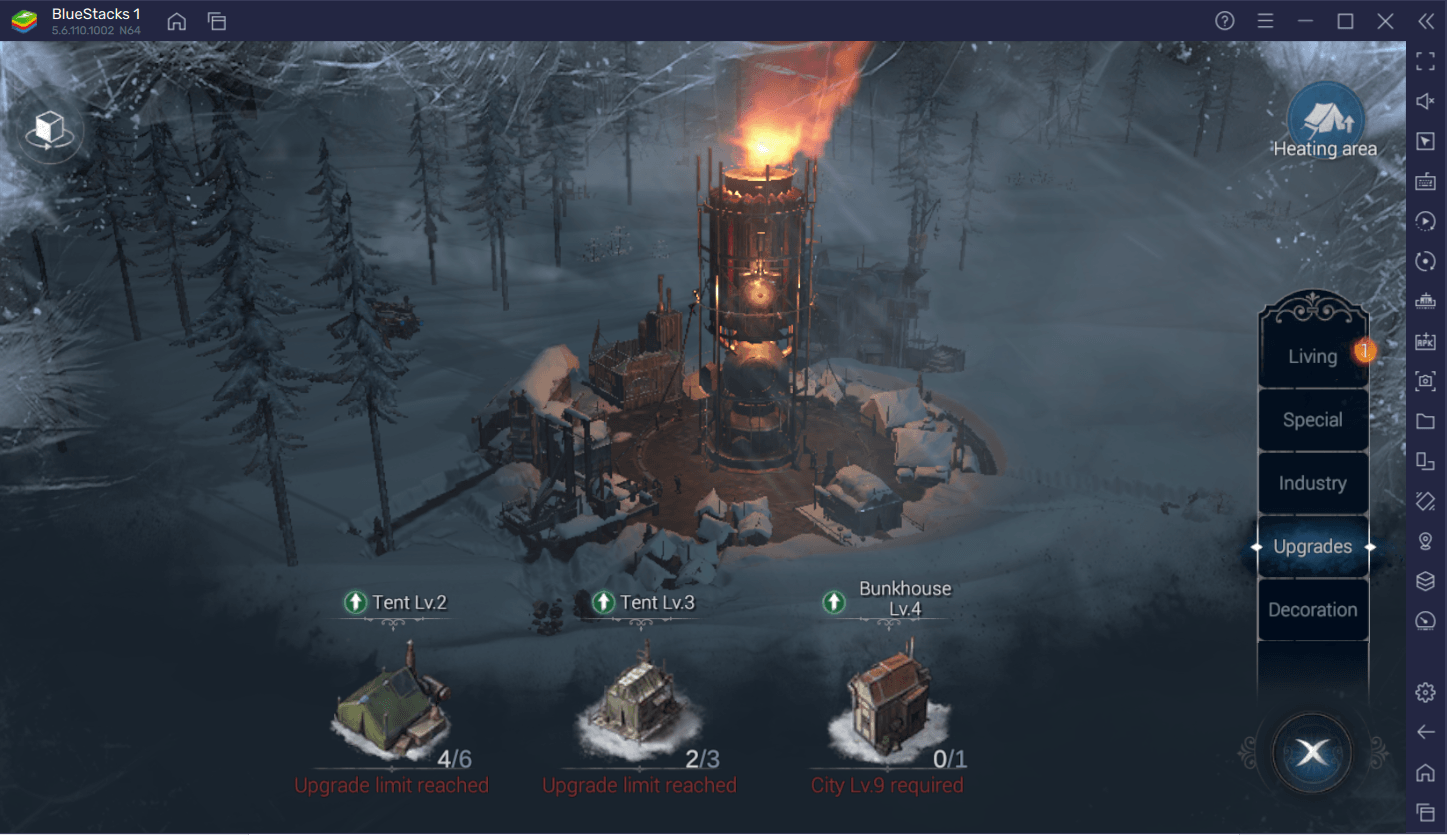 From personal experience, we all have been there now, haven't we? Just keep sure to check consistently if any upgrades are needed or not. However, the opposite of the same is true as well where you do not waste excess resources in upgrading. Then, you will not have any resources left for trading. That makes us come to our next tip.
Tip #5. Do not forget to Trade with Survivors
That's right, those pesky survivors who you thought do nothing but eat, work, sleep, and repeat are actually more important than you might think. They are the key to obtaining resources that are nowhere else present in the game, at least it cannot be mass-produced. We are talking about Cotton Cloth which is the base ingredient in upgrading your buildings.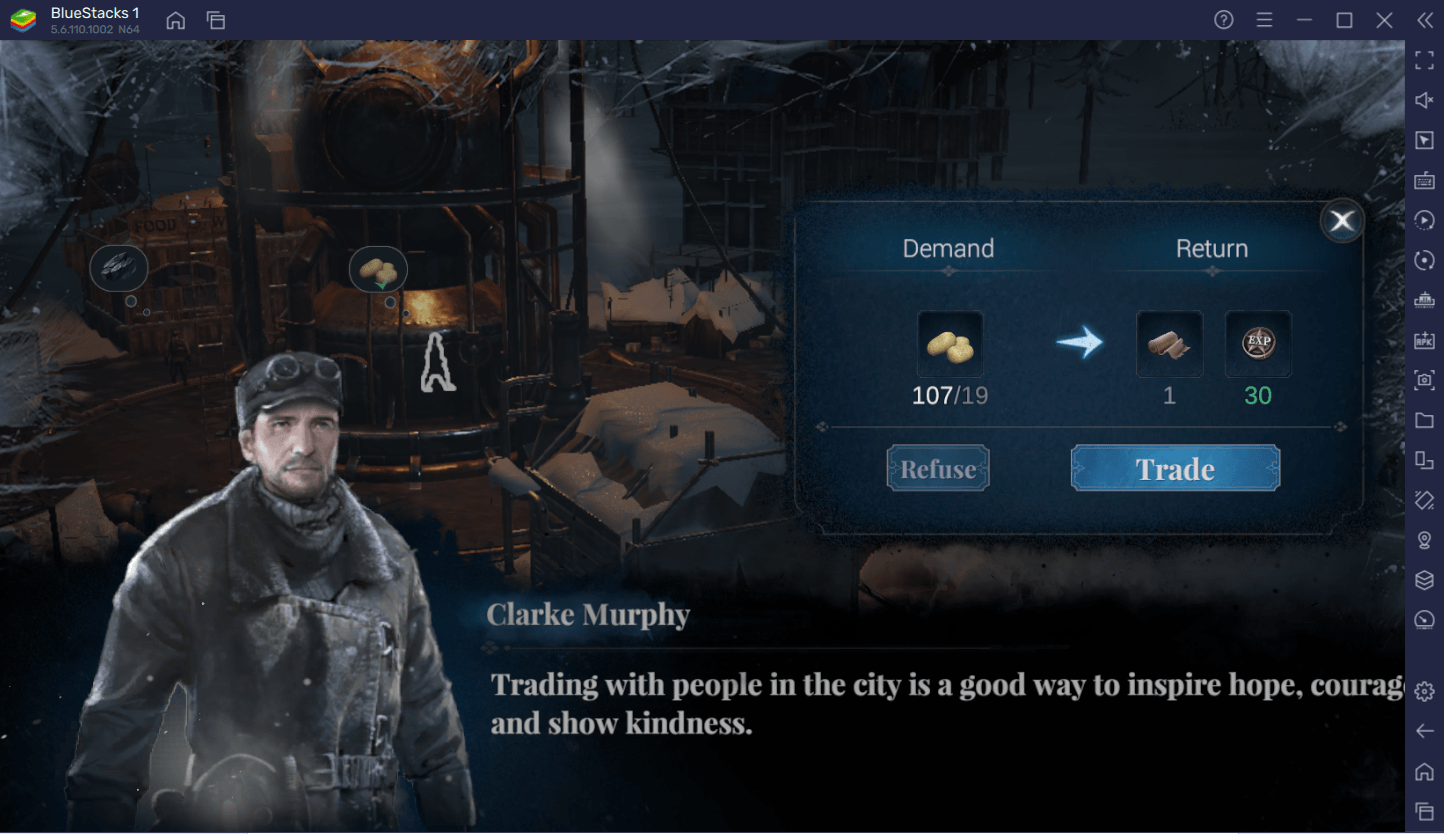 The only ways to certainly obtain them are through trading with the survivors or through exploration while on dispatch missions. Players can see the Survivors who want to trade as they have an Exclamation Mark (!) above their heads. We highly recommend players to not expend all of their resources just to upgrade buildings or to build new things. Some resources should be kept aside to trade regularly with Survivors to get Cloth so you can upgrade your buildings.
Tip #6. Keep the Discontent Away
The discontent situation is a very grave one as the Survivors who have joined you in your city and decided to play a helping hand to increase your productivity will be ready to leave the city and go search for another. This means that you are running the city in the wrong way and your people do not have enough food or heat to survive the hunger and cold. Players are notified of discontent among people and are also given the exact names of the people and their reason for discontent. Make sure to regularly collect your resources to keep your systems running. For example, in case of Coal is not being collected actively, it will reduce the coal available to ignite the Generator and the Generator will turn off automatically.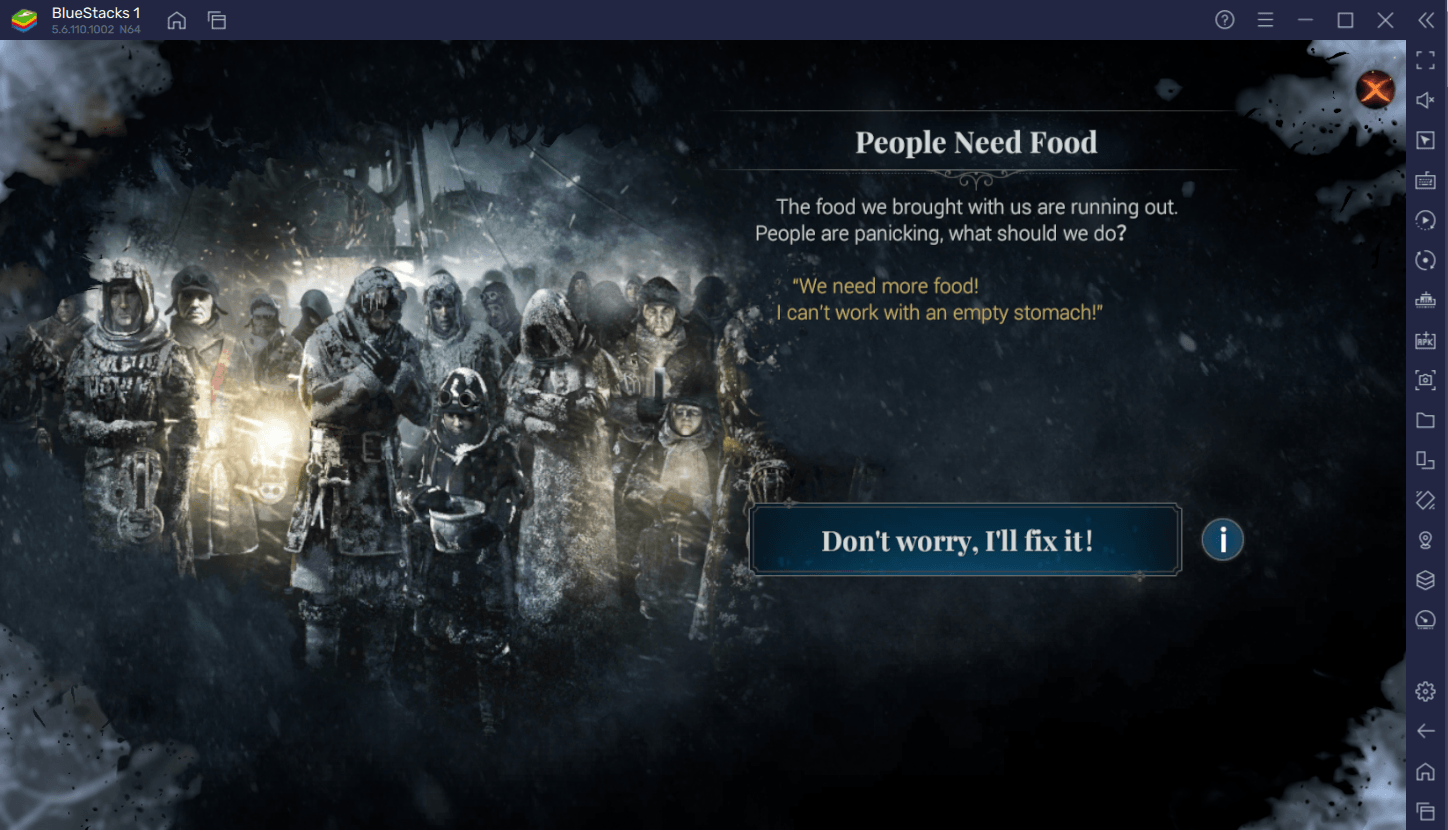 This concludes all our tips and tricks to make sure you are ready to survive the Winter in Frostpunk: Beyond the Ice! Games like Frostpunk: Beyond the Ice are played a lot actively and consume a lot of battery. This can reduce the battery performance of the smaller capacity batteries of your mobile devices. Playing on a bigger battery and screen of your PC with BlueStacks using a keyboard and mouse is recommended.