Game Guides
How to Play Game of Thrones: Conquest on PC with BlueStacks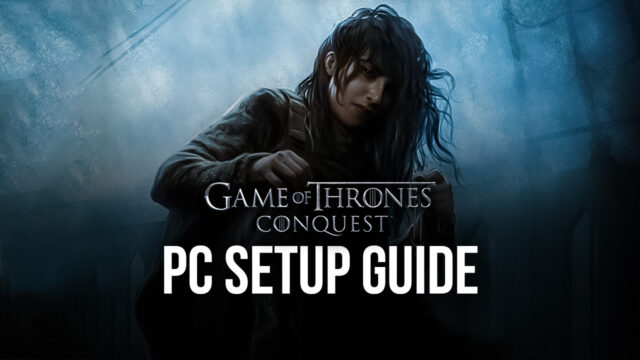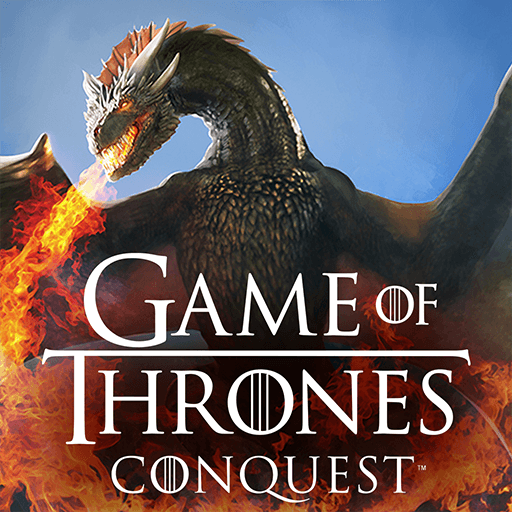 Game of Thrones: Conquest is a strategy-based management game where players get to command their very own House against the forces of the living and the dead. Develop your lands using resources that you earn and train soldiers to fight for your cause. This game requires a lot of patience and critical-thinking; most of your time will often be spent deciding whether it's better to act using diplomatic or military decisions around the vast country that is Westeros.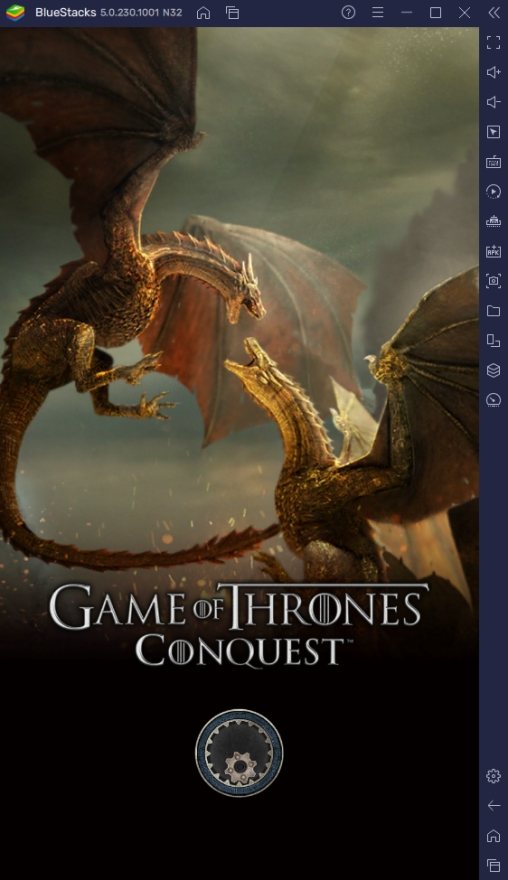 As you might already know, this game is heavily based off the popular television series that is Game of Thrones, which uses characters that are taken directly from the likeness of the shows' actors/actresses. You'll be playing a non-canon role of a Lord/Lady during the height of the conflicts within Westeros. Other people will also be playing around the map, who you can either invite to alliances or declare war against to suit your ultimate goal of becoming the strongest player in the server.
How To Set Up Game of Thrones: Conquest on BlueStacks
Playing Game of Thrones: Conquest can get a little bit annoying on your standard smartphone, especially since the notifications pop up every few minutes for every little thing. It's easy to remove notifications, but that may make you forget about the game completely or miss some important timers. To avoid both of these cases, why not make the switch to the BlueStacks platform? Once you do, you can monitor your game passively without the need to constantly check your phone.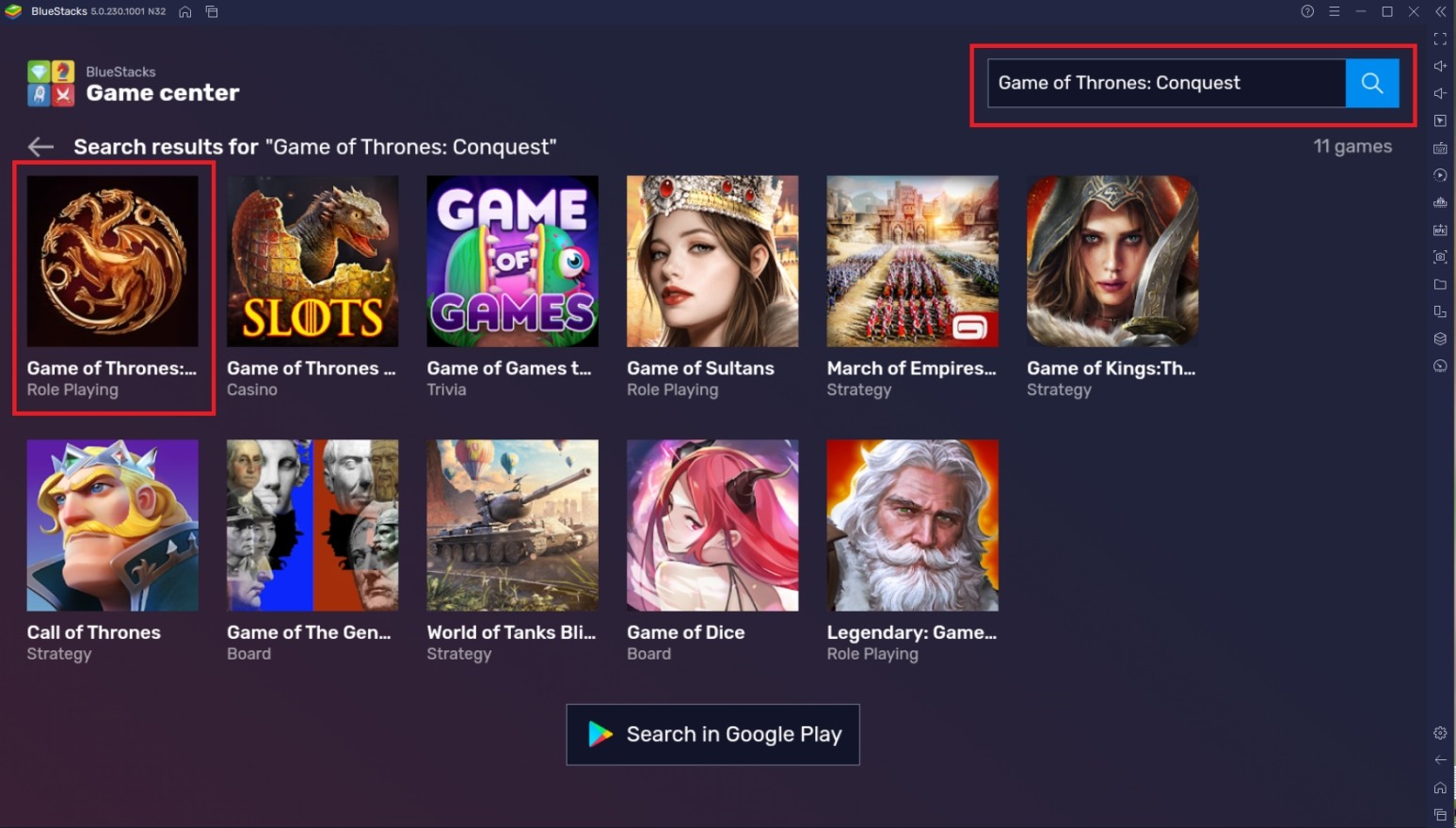 Download and Install BlueStacks

on your PC.

Complete Google Sign-in to access the Play Store, or do it later.

Look for Game of Thrones: Conquest in the search bar at the top-right corner.

Click to install Game of Thrones: Conquest from the search results.

Complete Google Sign-in (if you skipped step 2) to install Game of Thrones: Conquest.

Click the Game of Thrones: Conquest icon on the home screen to start playing.
Useful Features When Playing Game of Thrones: Conquest on BlueStacks
BlueStacks is designed specifically for the needs that a mobile gamer might have when playing their favorite Android games. The application includes specialized features that help players achieve tasks that they never knew were possible until they decided to make the switch to this Android emulator. Game of Thrones: Conquest is one of those games that's simply better when played on the emulator and we can list a few reasons why you should too.
GOT: Conquest isn't exactly designed as an action-packed game that requires players to constantly give their attention to. This game can be played simply by monitoring your progress every so often so that you know when to upgrade particularly important pieces to improve your House's prosperity. It's a good idea to have this open on the side while you perform other computer-related tasks or play your other favorite mobile games that you can open on this platform.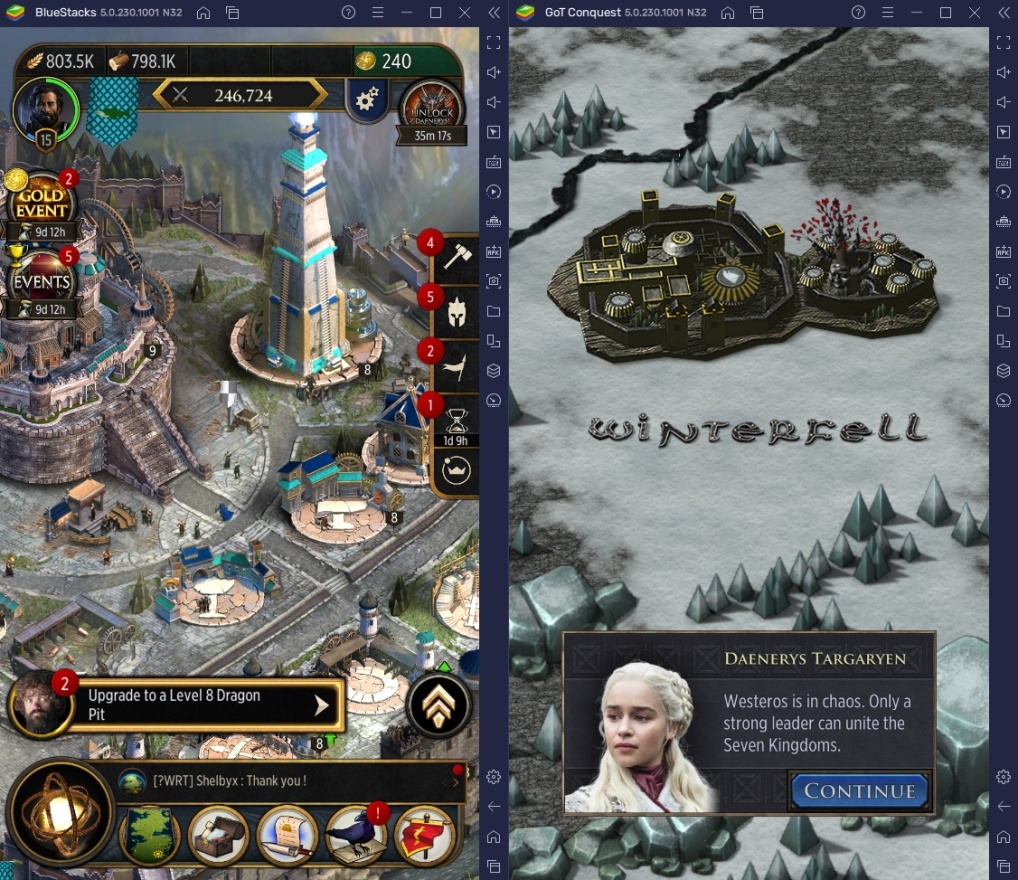 The Multi-Instance Function allows players to open a separate window where you can open another game at the same time. If you were playing on your mobile phone, you'd have to exit the game and open another app, which can be a bit of a hassle. The split screen function is also an option for some, but not a very good one if your device doesn't have a screen large enough to support either app. On BlueStacks, you can open as many instances and games you want at the same time without worrying about space.
There are some features in Game of Thrones: Conquest that may turn off a lot of players because it's basically routinely grinding the same stuff over and over. If you're one of those players, but want to stay competitive, what you need is a form of auto-play function that allows you to automatically input commands at specific times. BlueStacks has just the feature that will allow you to emulate that kind of experience.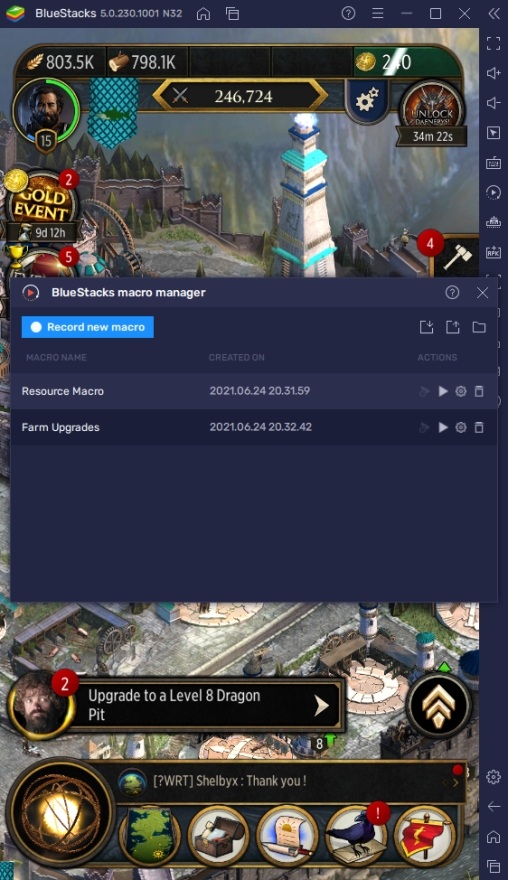 The Macro Feature gives the player the ability to record a set of commands and replay it at a later time. The macro can be edited in the number of times you want it on loop and the interval between each reset. The player simply needs to record the commands accurately for it to function properly. This feature doesn't necessarily completely take control of your game though since the player still needs to check the progress every now and again to check that the macro is doing its job correctly.
The Eco Mode is a function that really helps the user conserve their computer's processing memory while playing their favorite games. This function basically reduces any idle instance's processing requirement by a lot so that you can open more applications on your computer and continue with the work that you're currently working on. This is especially good when you're using the Macro Feature to do some actions automatically in the game.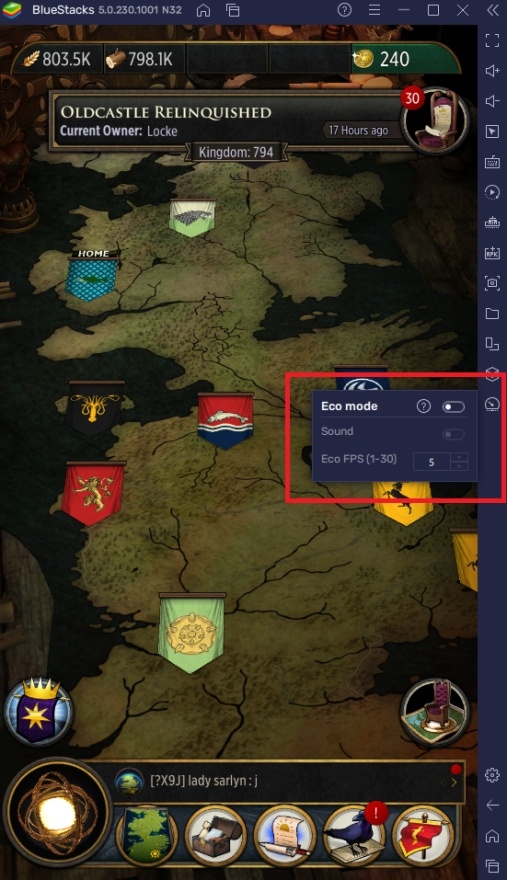 Game of Thrones: Conquest is a pretty idle game that doesn't require a lot of your attention. It doesn't necessarily take up a lot of memory but if you're opening multiple tabs and applications at once, it might cause your computer to perform really poorly. Instead of closing your game, you can just toggle the Eco Mode function so that it'll only be using data when you're using it.
Gather Your Army, Winter Is Coming!
Westeros is a land where conflict is inevitable with the major houses vying for the Iron Throne at King's Landing. In this time of warfare, which path will you choose to follow in the interest of developing your kingdom? Do you wish to play defensively and watch things from afar or do you want to claim power for yourself by actively participating in the PvP aspect of the game?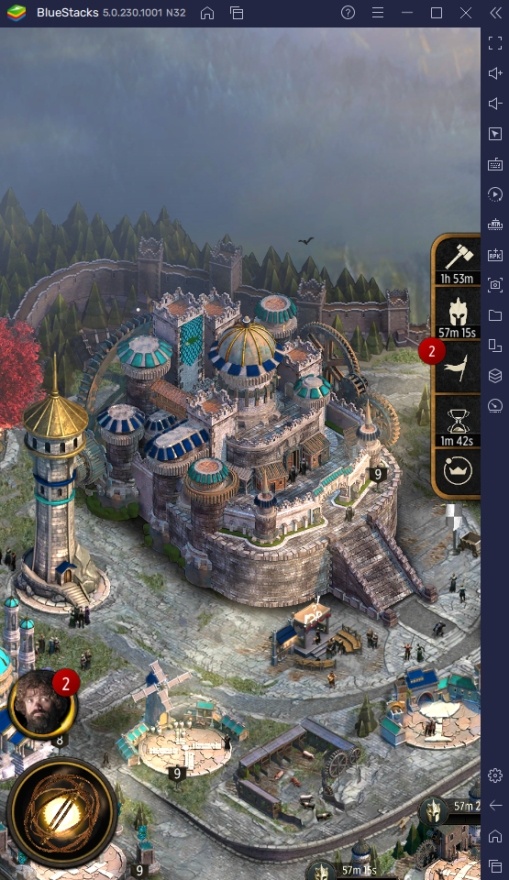 No matter which way you go, people will always stand in your way. Just remember that your primary goal in this game is to survive until the end and prevent other players from taking your kingdom as theirs. It's time to take arms as you join the race to claim the Seats of Power in the game or – at the very least – contribute to the more ambitious allies that want to do so for themselves!