Game Guides
Contra Returns Tips and Tricks To Help You Play Better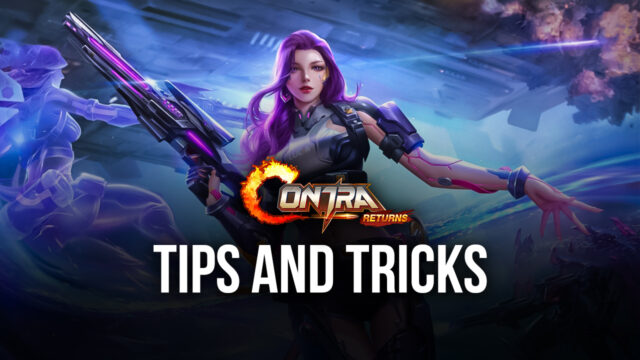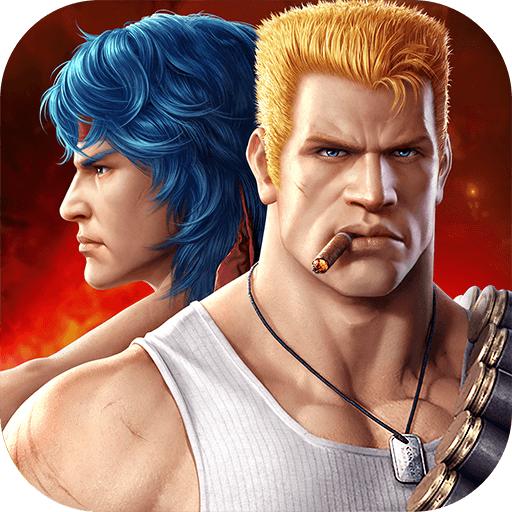 Contra Returns isn't a game that is easy to play competitively. The game requires a mastery of the mechanics and the ability to adapt to the situations that are given to you in each stage that you're placed in. Even though all of that might not be prevalent when playing the first few hours of Contra Returns, you can rest assured that it will grow to be extremely challenging later on. That's why you'll need some tips and tricks to get you a head start before reaching the difficult parts of the game.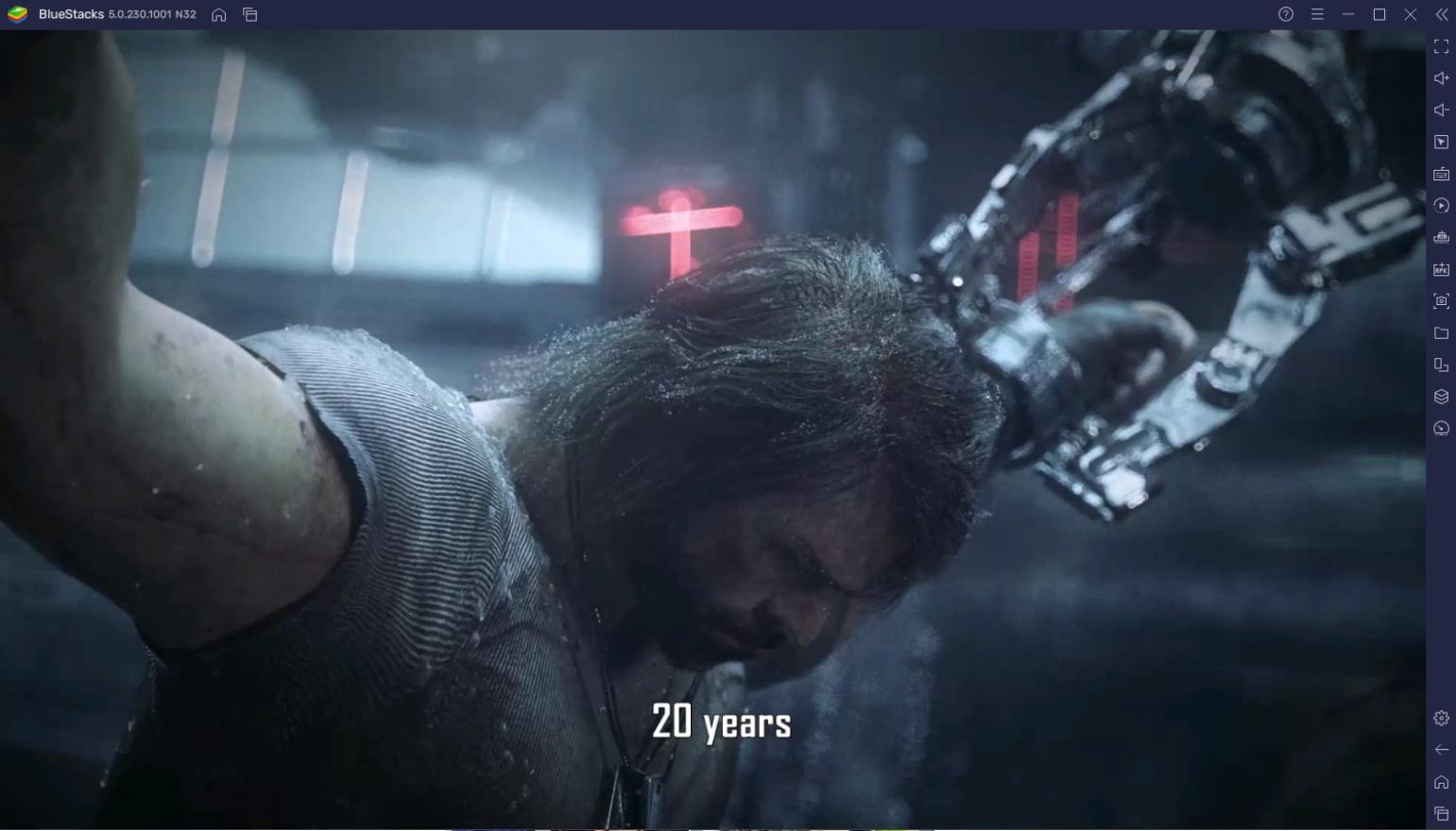 Beginners are the best types of players in the game because they keep the game alive, even if a large portion of them don't make it out to the later stages of the game. The biggest reason why beginners don't last is that there are a lot of things they have yet to really understand. This is why it's important to give them some tips and tricks to help them secure their footing over the game. If you're a beginner, here are some of the things that you'll need to learn about in Contra Returns:
Deplete Your Energy Before Logging Out
The energy system is probably one of the most hated mechanics about mobile games. Being limited to the number of things you can do when you play definitely isn't something that leaves you satisfied. Despite the gated amount of progress you can attempt every time you log in, you should take advantage of the energy system by depleting all of your energy before logging off. This ensures that you don't end up having an overflow of energy when you're not playing.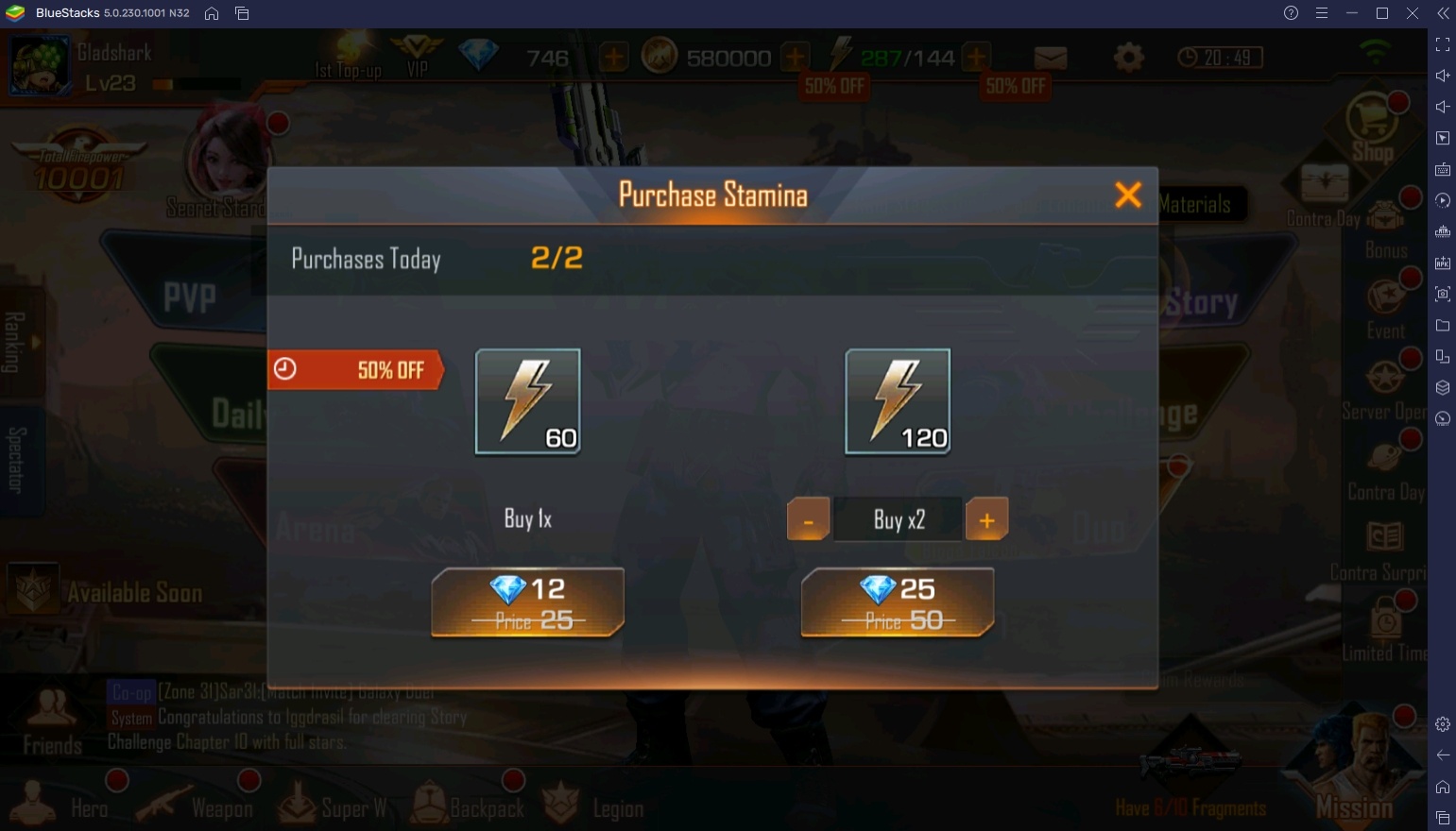 Energy is restored every few minutes, as long as you're not on or over the energy limit. If you want to level up your account as fast as possible – or simply want to farm as many resources as you can before logging out – you should always expend your energy. In case you think you don't need anything at the moment, you might still benefit from depleting your energy by raiding stages so that you get materials that you might use on a weapon that you can get some time in the future.
Clear Daily Missions
Speaking of maximizing the resources that you can get, one way you can achieve this is to complete all daily missions in Contra Returns. There are three types of missions in Contra Returns which are the Daily Missions, Main Missions, and Event Missions. Since Main Missions and Event Missions have really long or indefinite deadlines, Daily Missions should be your priority every time you log in. Try to finish all of the main missions before the server reset.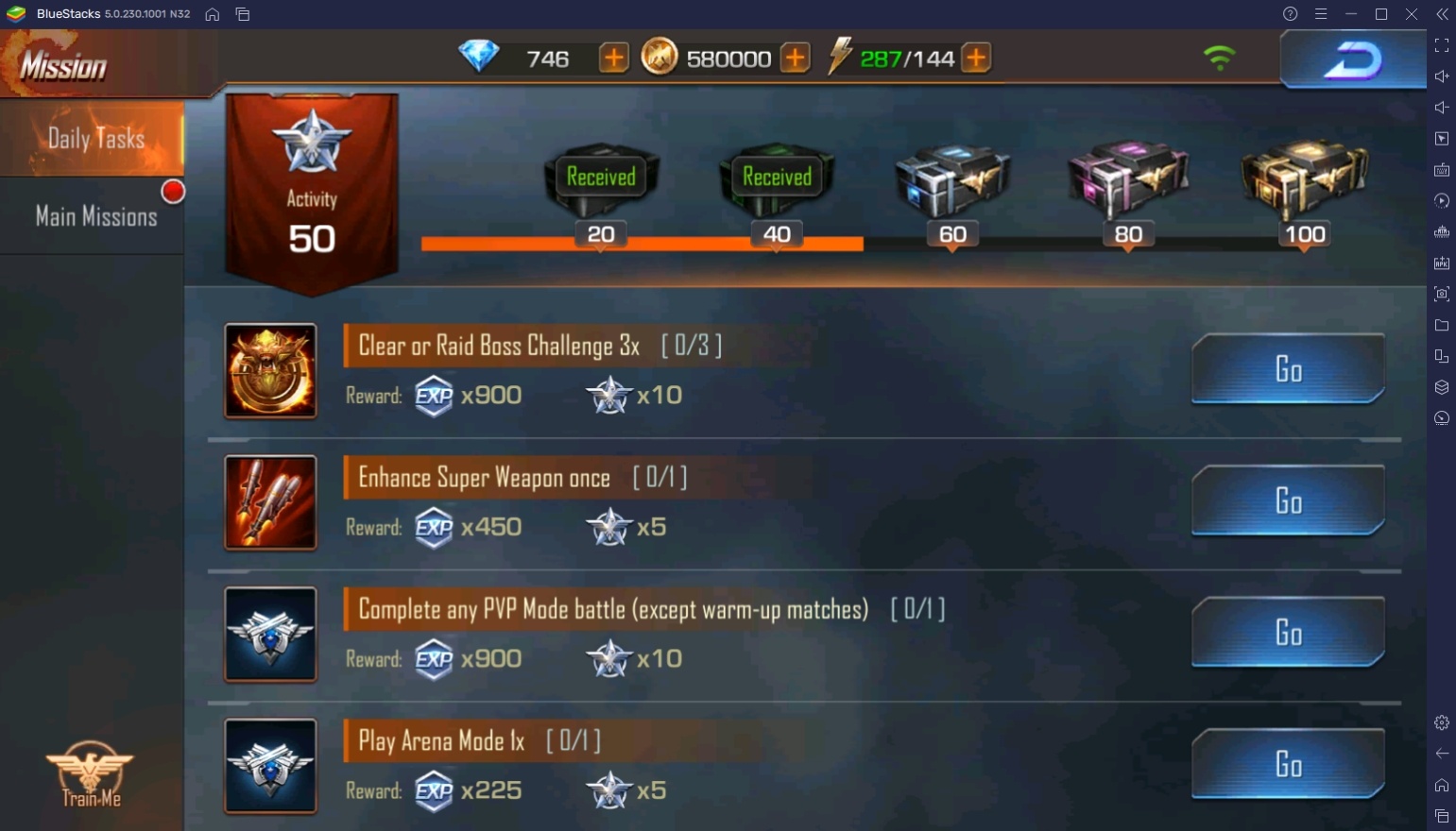 Completing individual daily missions rewards gold and experience which is used in a lot of other things. But the real reason why you want to complete the daily quest is to receive the chests which are rewarding after completing a certain number of missions. These chests contain the most important resources in the game such as raid tickets and Diamonds, which is always a good thing to farm because you can use it to buy Summon Tickets in the Epic Weapon Shop.
Doing Every Game Mode
Even though we already mentioned how limiting the energy system can be, we still recommend playing every game mode available in the game. Each game mode gives out different rewards but all of them are used in different parts of improving your account's overall power. For example, doing endless mode is important for upgrading your Super Weapon while finishing Duo Stages will help you farm different armor pieces that improve your defensive stats in the game.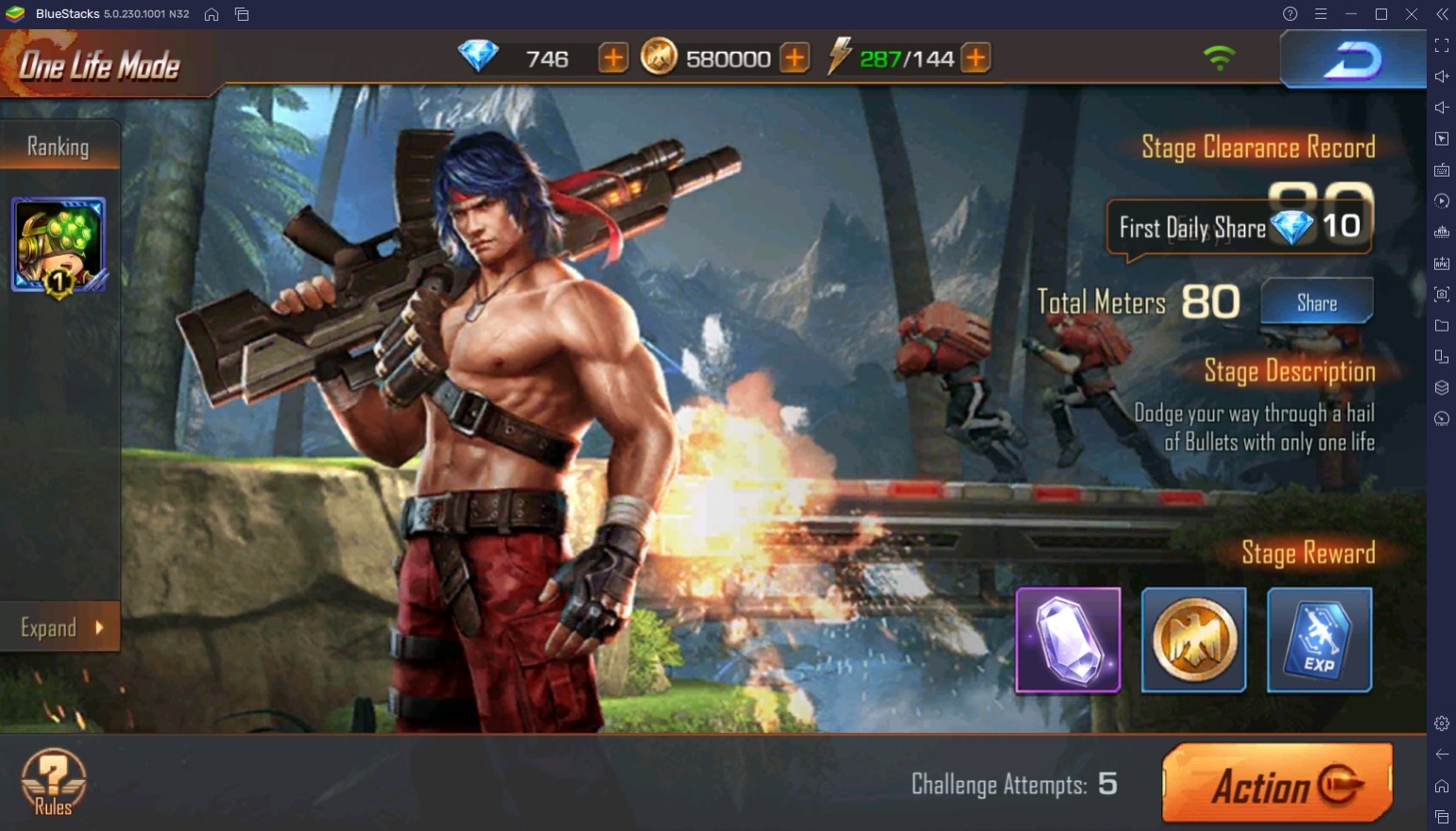 In our previous tip, we mentioned that you should complete your Daily Missions. This can only be achievable by playing the different game modes in the game so you don't really have a choice in the matter. Some of the game modes aren't as fun so doing them once or twice a day should be enough to keep your account afloat. The Daily Game modes are probably the most important of the bunch because you can only attempt it a limited number of times per day before they're locked out.
Visit the Shop Often
The Shop is the place where players can get the materials they need in the game. We're not talking about the premium shop where you buy things using Diamonds or real money. The shop has two tabs that are important for beginners and F2P players, those are the Item Shop and the Shooting Range. Visiting these establishments will definitely give you some awesome rewards that will really carry you far out into the future even if you don't plan to spend real money in the game.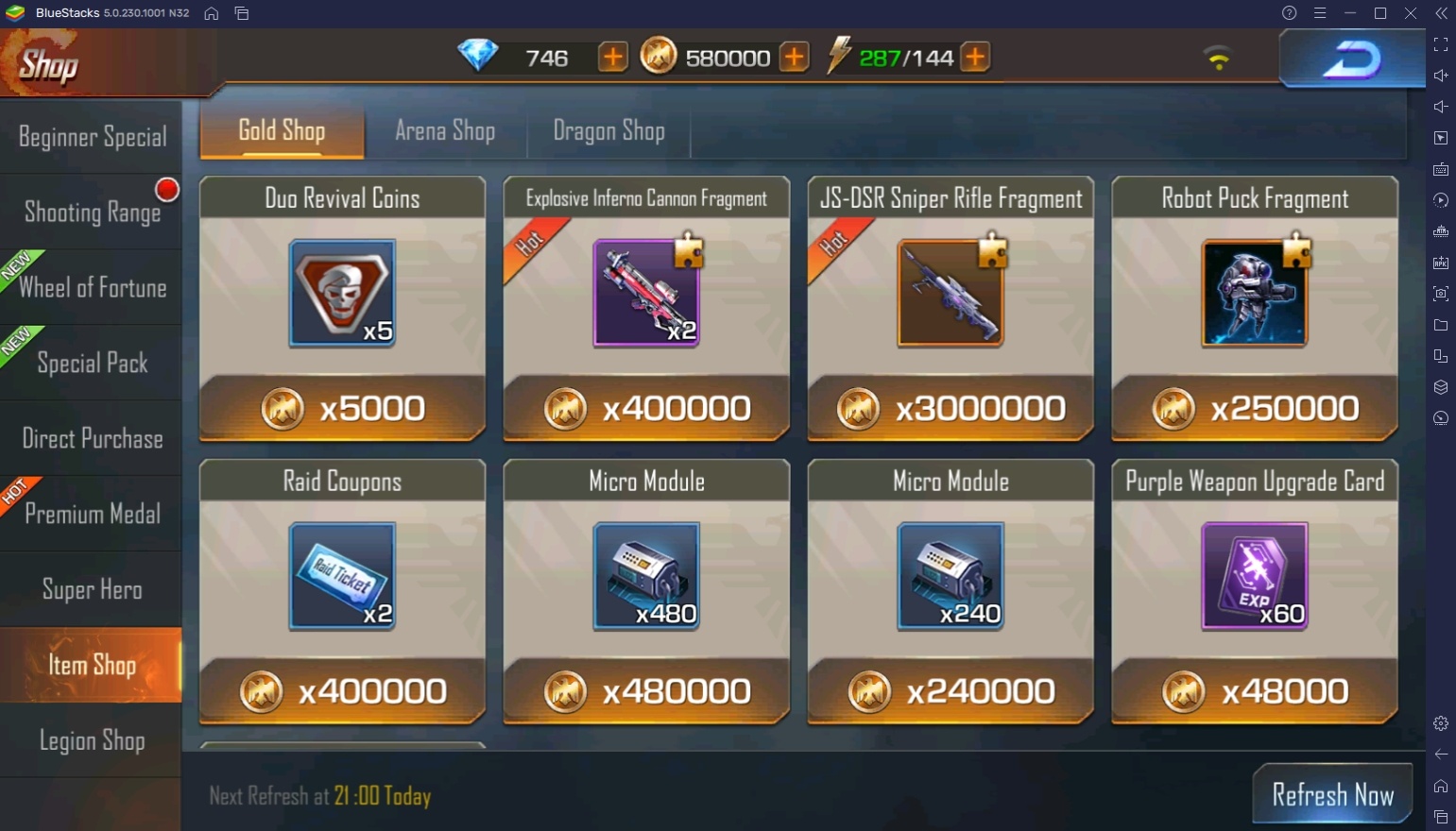 The Item Shop is important because it sells shards and other resources, which reset every day. The items here can be purchased using gold, which is a farmable resource. The higher the rarity of the item being purchased, the more the cost rises as well. The shooting range is also a good place to visit often because the Basic Shooting Range allows players to get one free shot every few minutes, which might reward you with hero or weapon shards that you can use to unlock new stuff or enhance an existing one.
Save Gems For Gacha
The Shooting Range is the place where players can get weapon shards or unlock a brand new weapon in full. There are two types of gacha sets in the Shooting Range which are the Basic Shooting Range and the Advanced Training Grounds. The Basic Shooting Range unlocks up to some A-class weapons and offers free shots every few minutes which is really useful in building your account.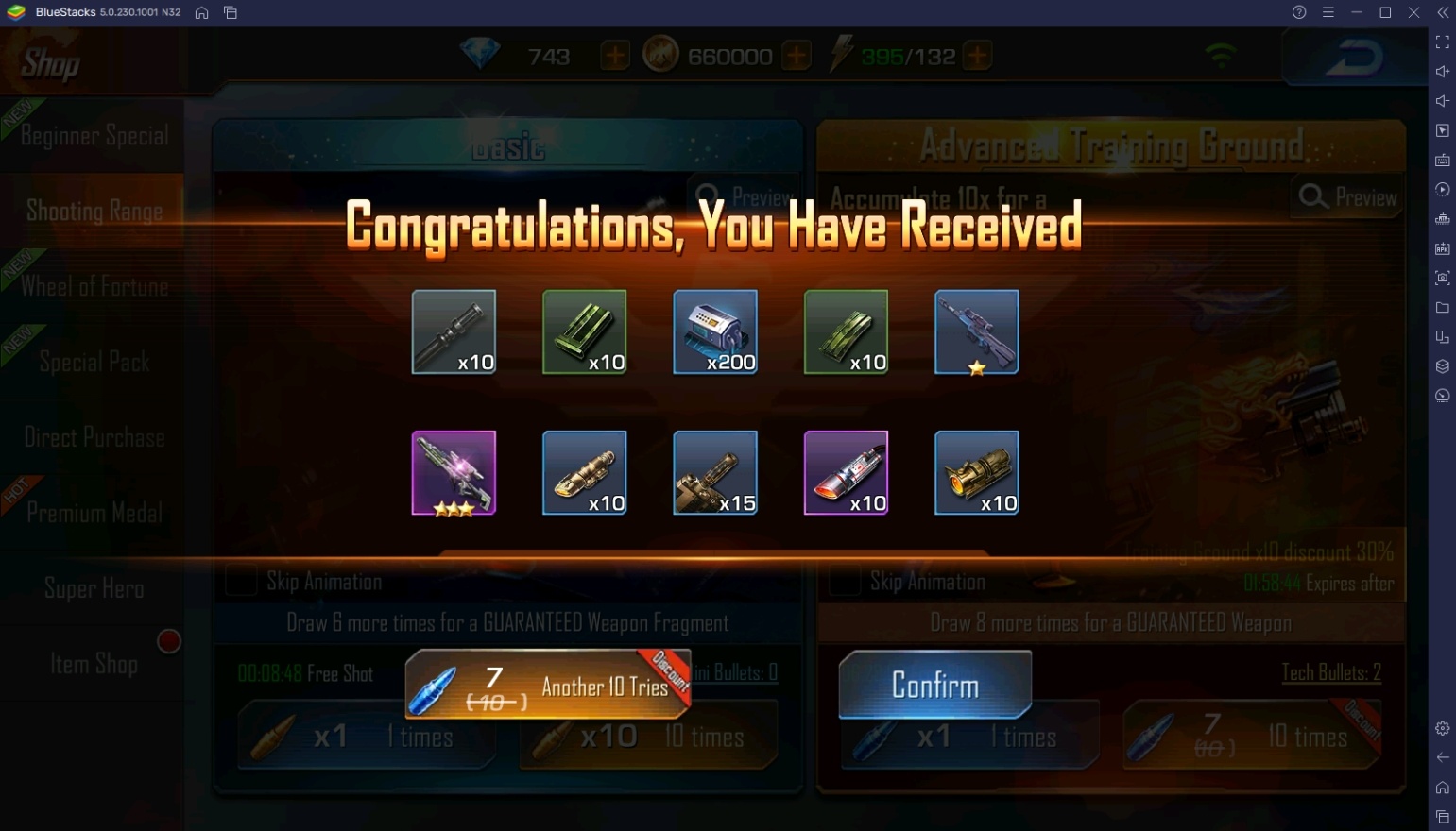 The Advanced Training Ground is where you want to be rolling because this is where all of the best weapons can be acquired (up to SS Rank). The reason why you should be saving gems for Gacha is that you want to roll 10 times – rather than one by one – because the 10x roll guarantees you at least an S-rank shard. If you want the chance to get an SS-rank weapon, rolling 10x by collecting tickets or buying them using Diamonds is definitely the best way to go.