Game Guides
How to Play Contra Returns on PC with BlueStacks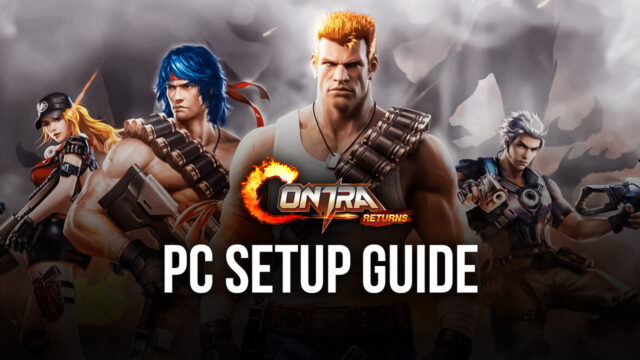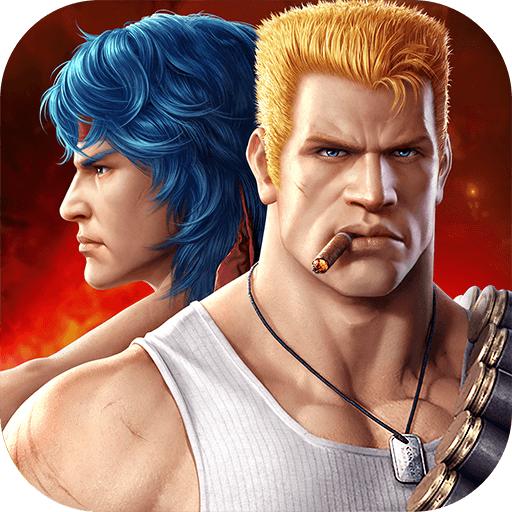 Contra Returns is a revival of the classic Contra game that has filled so many childhoods with action-packed gameplay. Garena's revival of the series takes the classic narrative and theme that older players have grown accustomed to and adds its own elements so that new players will be able to enjoy the game as well. The new features don't lead the game astray from its original design, so even the most conservative of gamers will approve of the game's new workup.
The classing side-scroller shooter is back and it's got some fun new things that players will surely enjoy. From a brand-new list of collectible and playable heroes to an array of weapons, the game is a delight for true Contra fans. With the evolution of added mechanics and remastered graphics in this version, it's also time to evolve the way you play mobile games by using the BlueStacks platform to enhance your gameplay experience and conquer every Android game that comes your way!
How To Set Up Contra Returns on BlueStacks
The original Contra was released in arcades, so it's not too far of a stretch if we think you should enjoy the game on a tabletop platform to recreate the same experience that players fell in love with all those years ago. Aside from the nostalgia factor, there are also a lot of benefits for players to play the game on their PC, especially by using the BlueStacks Android emulator. Here is a step-by-step guide on how you can download Contra Returns on your PC:
Download and install BlueStacks

on your PC.

Complete Google Sign-in to access the Play Store, or do it later.

Look for Contra Returns in the search bar at the top-right corner.

Click to install Contra Returns from the search results.

Complete Google Sign-in (if you skipped step 2) to install Contra Returns.

Click the Contra Returns icon on the home screen to start playing.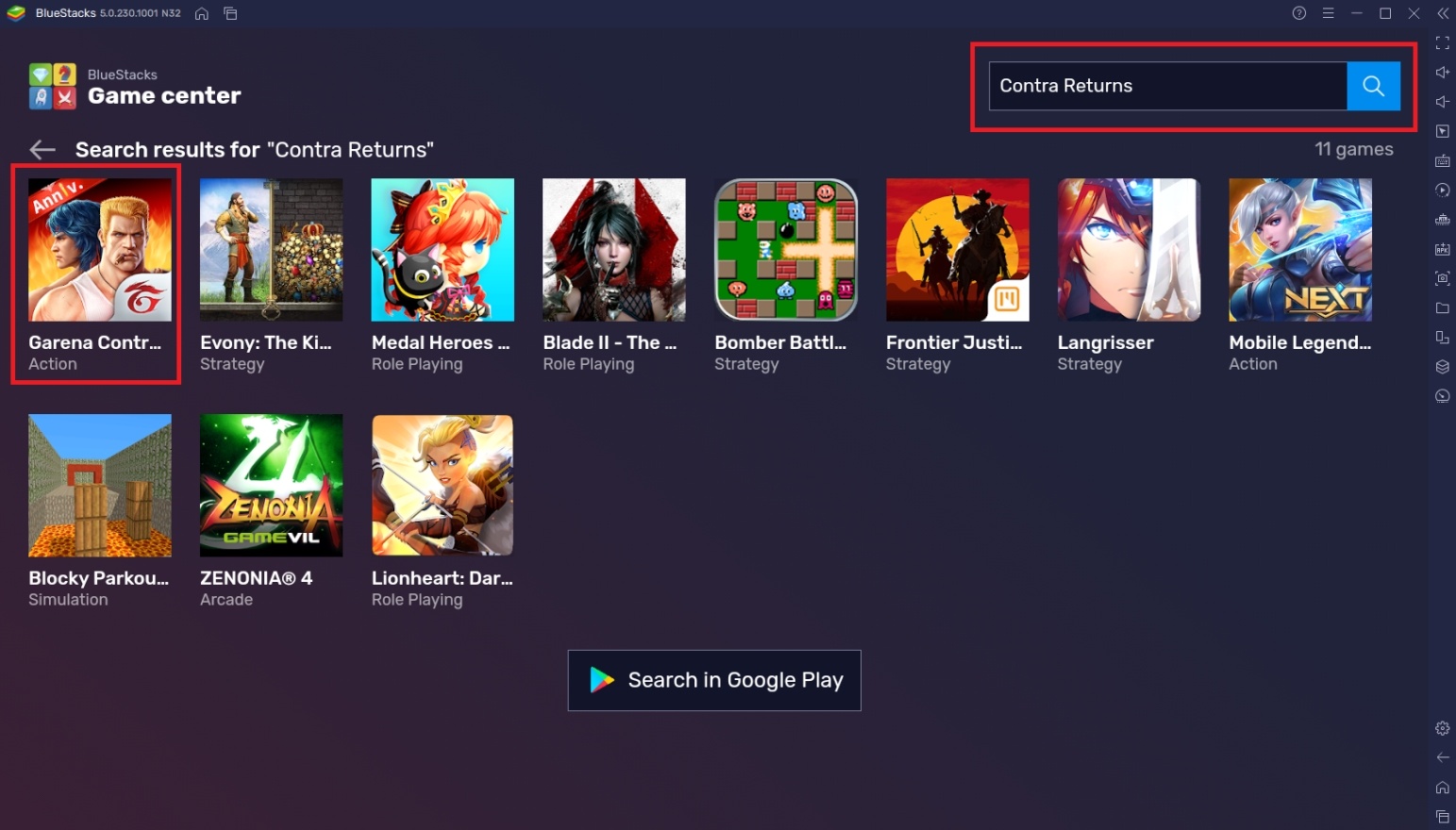 Useful Features When Playing Contra Returns on BlueStacks
Contra Returns is an action-packed game that requires some quick reflexes and mastery over the controls. However, with so many things to do from moving, shooting, and using abilities, doing it all with just two thumbs might not be the best way to go about playing this game. Save yourself the trouble of trying to find the best way to play this on your smartphone by making the switch to BlueStacks where you can enjoy some features that will help you overcome these hurdles.
The run-and-gun genre is one of the most vanilla video game mechanics out there, but it's also notorious for being so difficult. Contra Returns stays true to the original concept by inheriting the style of gameplay that gets people so excited about the gameplay experience. With the excitement, though, comes frustration, because the game's mobile design makes it difficult to maximize the controls unless you lay your phone on a flat surface and use your other fingers aside from your thumbs.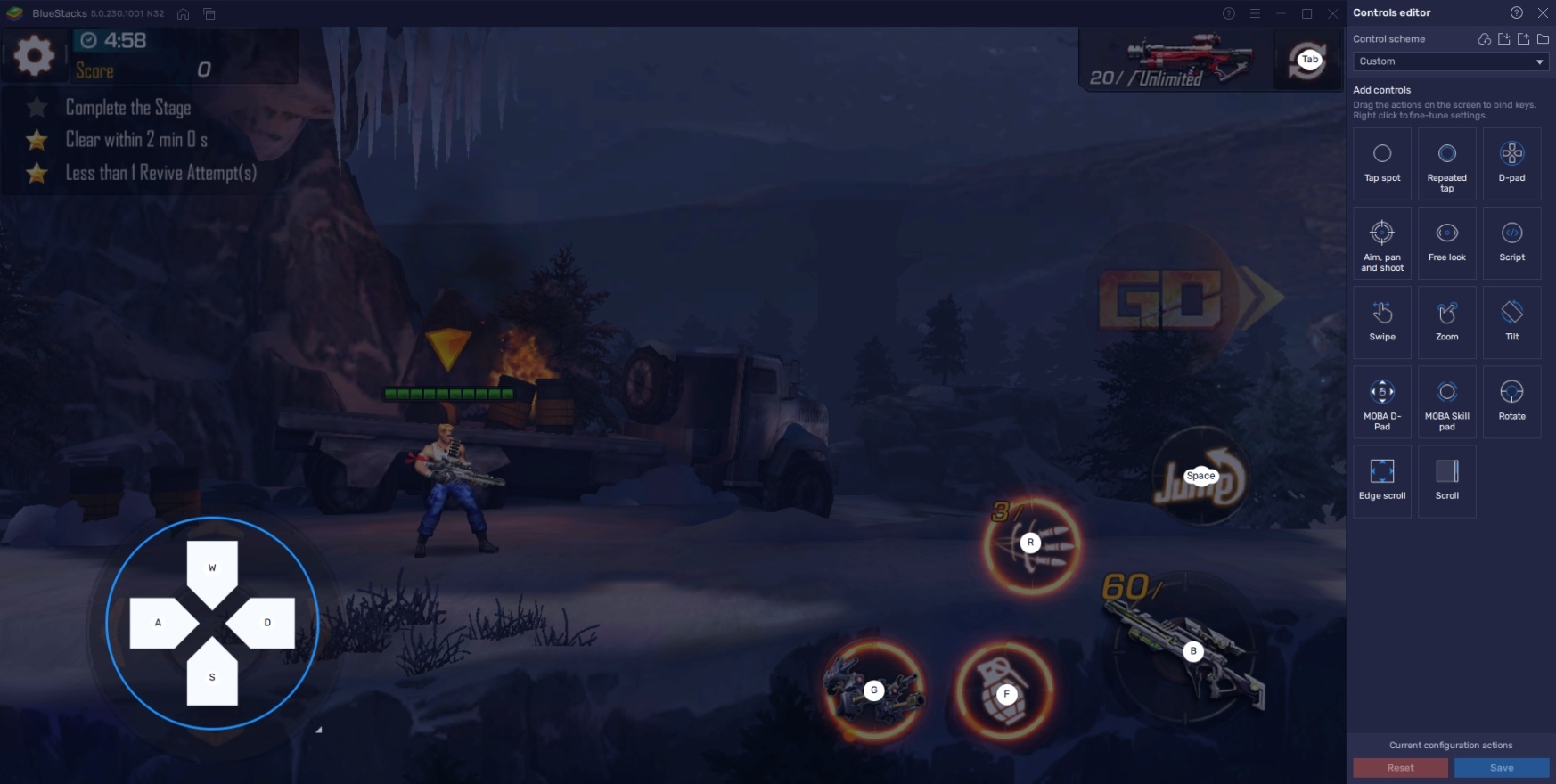 The BlueStacks Controls Editor Function allows players to map out their keyboard buttons as command prompts onto the screen to emulate the touch screen controls. By combining your keyboard for movement, skill activation, and weapon changing with your mouse for firing and aiming, you can control the game more smoothly. Otherwise, you'd have to sacrifice precious milliseconds on switching from an attack to an ability that might cost you the match, especially in PvP mode.
The Multi-Instance Function is a great way to play some other great games on Android if you're playing certain game modes in Contra Returns. Game modes like the Endless Mode allow players to run the game in auto-mode as they climb through the stages with their characters that are way too overpowered for the level. While you're waiting for the stage to be relevant enough to go manual, you might as well play another game on the side without the need for shuffling between tabs.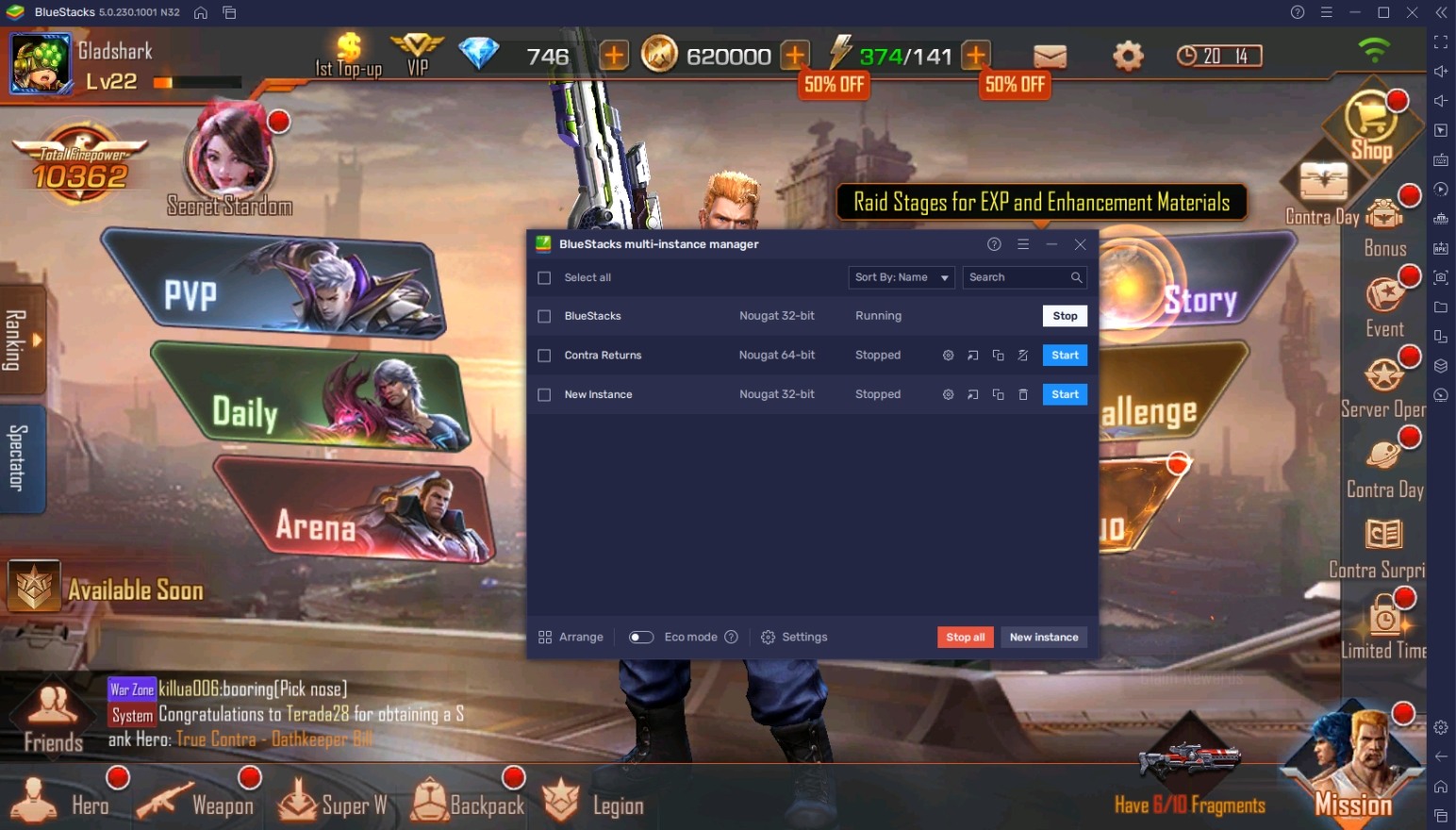 The Multi-Instance Function allows players to open a secondary BlueStacks instance that can run a separate game to the one you're currently playing. Players can choose between running a completely different game or running a similar one on a different instance so that they'll have access to things like Multi-Instance Rerolling. By using the Multi-Instance Manager, you can stay confident that your game is always running, even if you're AFK on one or more instances.
The Macro Feature is a useful tool to add a bit more of a reliable way for you to farm items in auto-mode. This feature records all of the actions the players make during an indefinite period of time and stores it into memory to be repeated at a later time. This allows players to create a more reliable auto-play mode that doesn't involve having to download risky third-party programs or learning in-depth coding knowledge that would otherwise take a long time to master.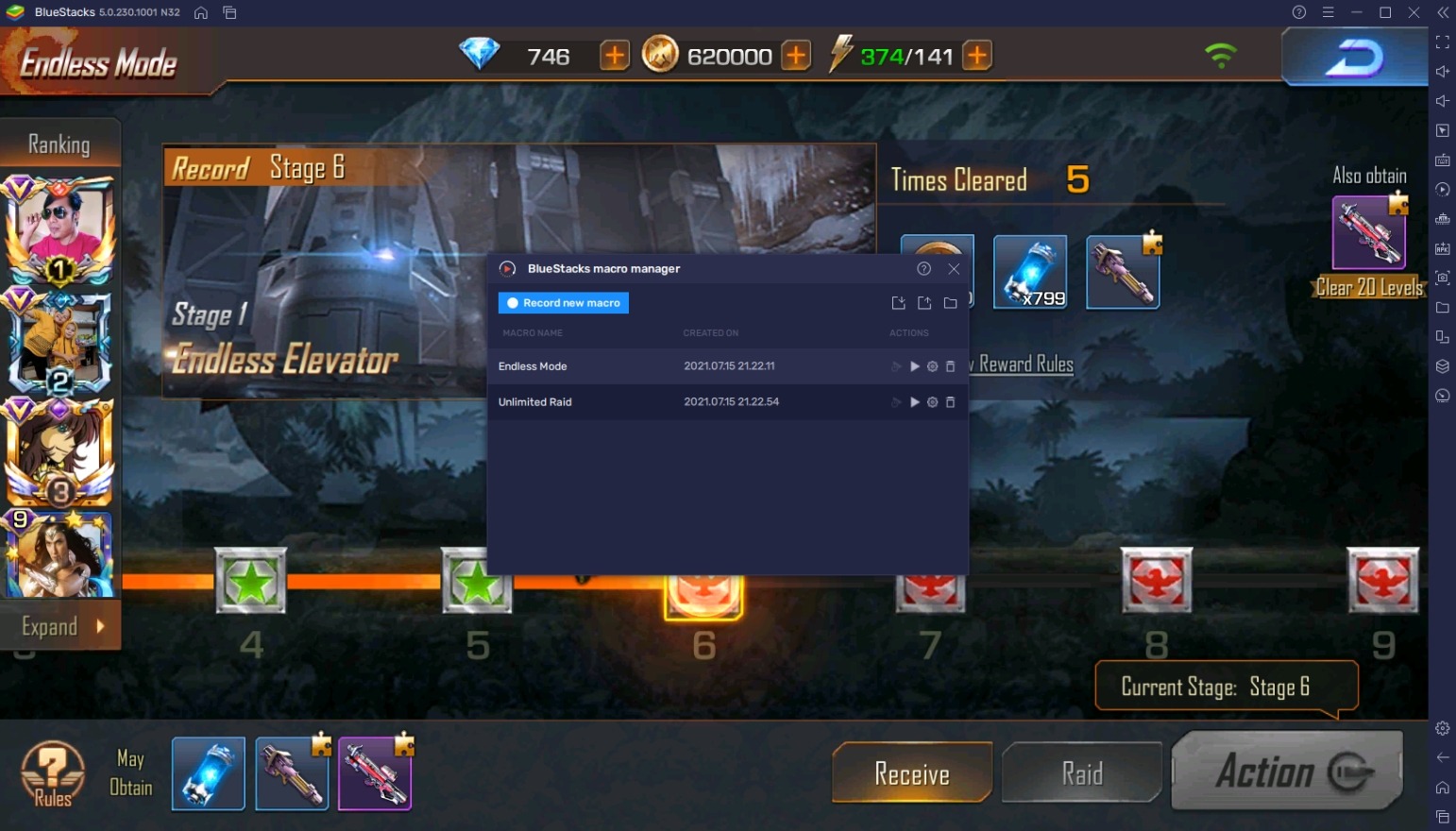 Contra doesn't have an auto-play feature in most of its game modes, and even in the Endless Mode of the challenges, the AI is unreliable at dealing with equally equipped enemies. To climb a higher stage daily, it might be a good idea to create your own auto-play mode that will gun down any enemy, no matter how tough they are. This feature is also useful if you're trying to farm materials to enhance your weapons.
Relive the Action in Contra Returns
Now that you have everything you need to relive one of the most legendary video games in history, it's time to boot up your computer and download Contra Returns on your PC today. Test out your skills on this fast-paced shooter game as you discover new characters and enjoy a brand-new narrative that pays homage to its classic version.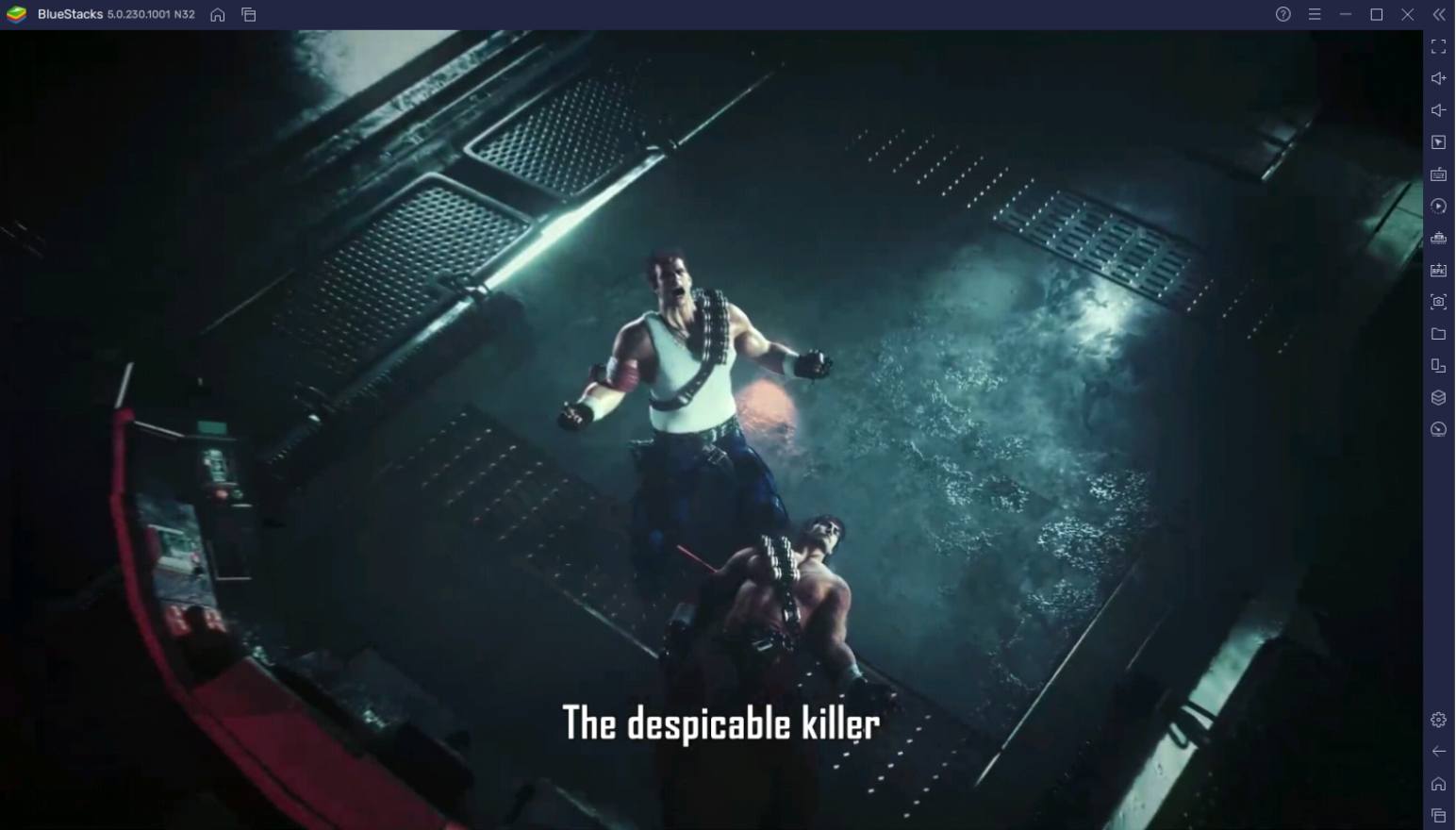 Contra Returns is so much fun to play, whether you grew up playing it or if you're someone who's just discovering it today. No matter what kind of gamer you are, it's always a good idea to play every game using only the best tools in your arsenal. What better way to express that than by playing this game on your BlueStacks platform today?