Game Guides
Genshin Impact – The Best Beginner Tips and Tricks You Should Know Before Getting Started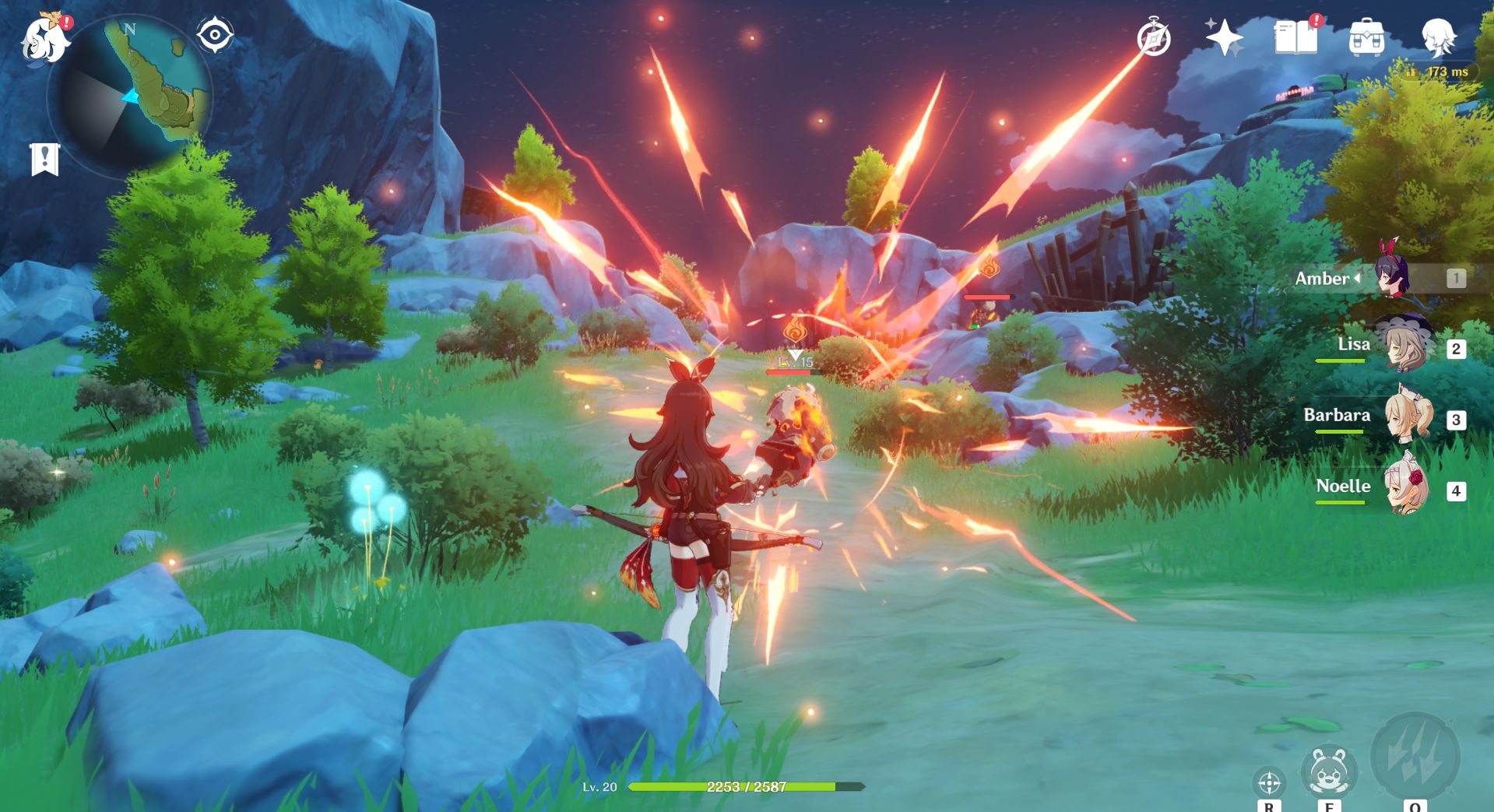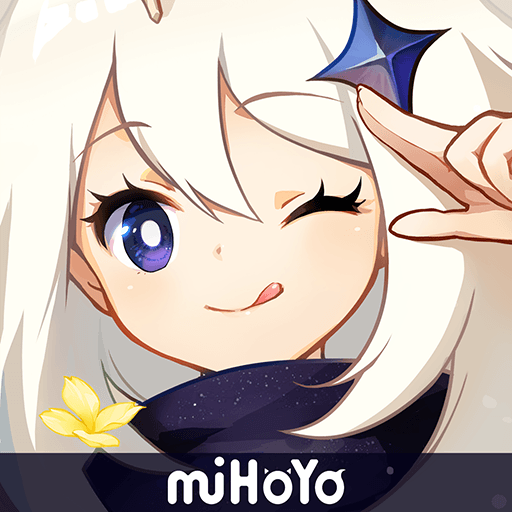 Until recently, we were convinced that phone games were inherently limited in scope by the platform in which they're played. That is, until Genshin Impact came out and blew out every other mobile open world game out of the water with its vast map chock-full with many different things to do and free form sandbox gameplay that gives the player unparalleled freedom to do as they please from the beginning.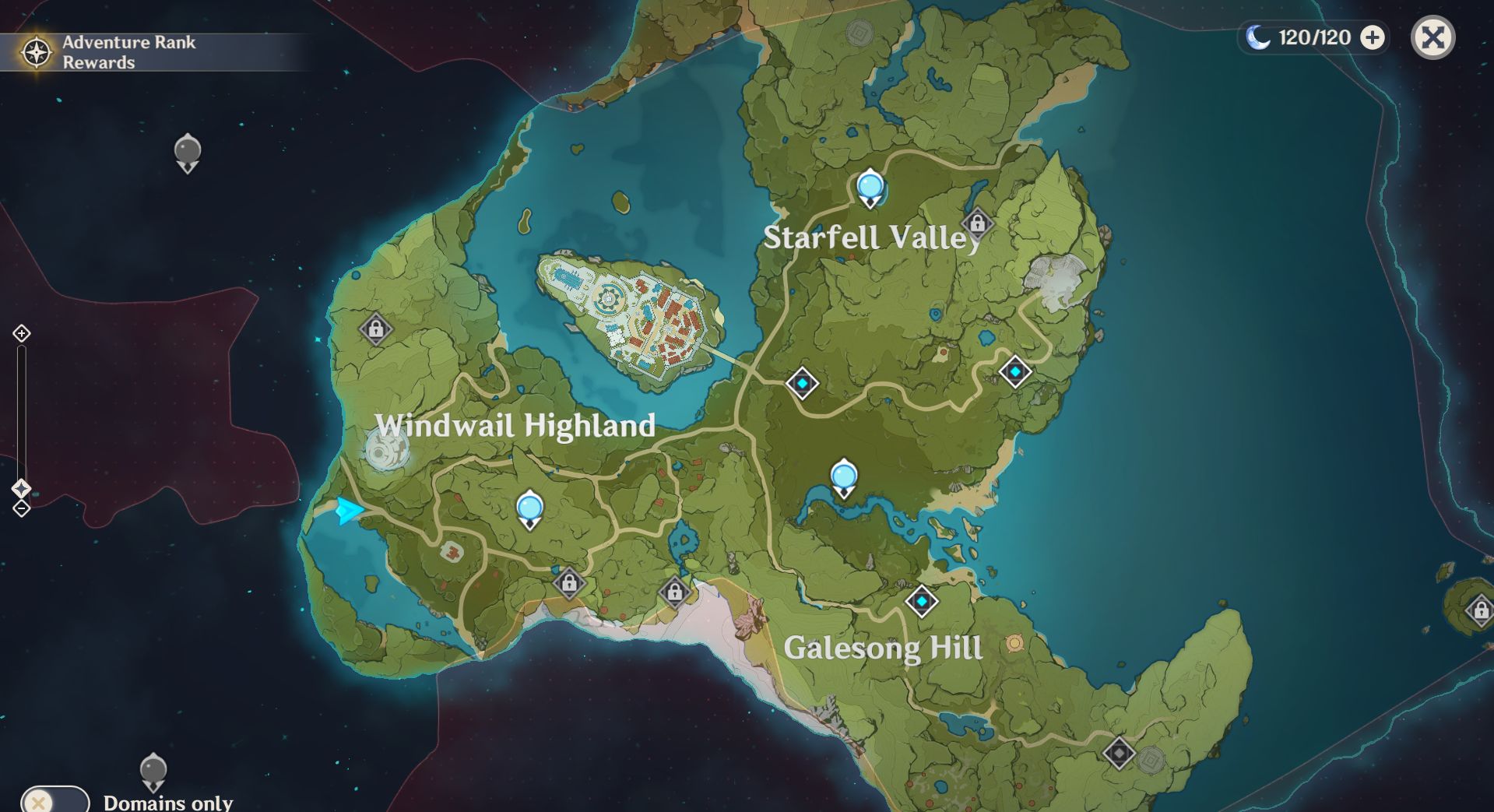 From the very moment you begin your adventure and complete a few tutorial missions, you're left to fend for yourself as the game literally allows you to go anywhere in the starter area. You can choose to continue working on the main story, or simply run in the opposite direction and start exploring the world.
With that amount of freedom and liberty to do as you please, playing Genshin Impact can seem a bit overwhelming. What should you do? Where should you go? The sky's the limit when it comes to all the ways in which you can enjoy this game! For this reason, we've prepared a guide with a few tips and tricks that could be useful if you're just starting out.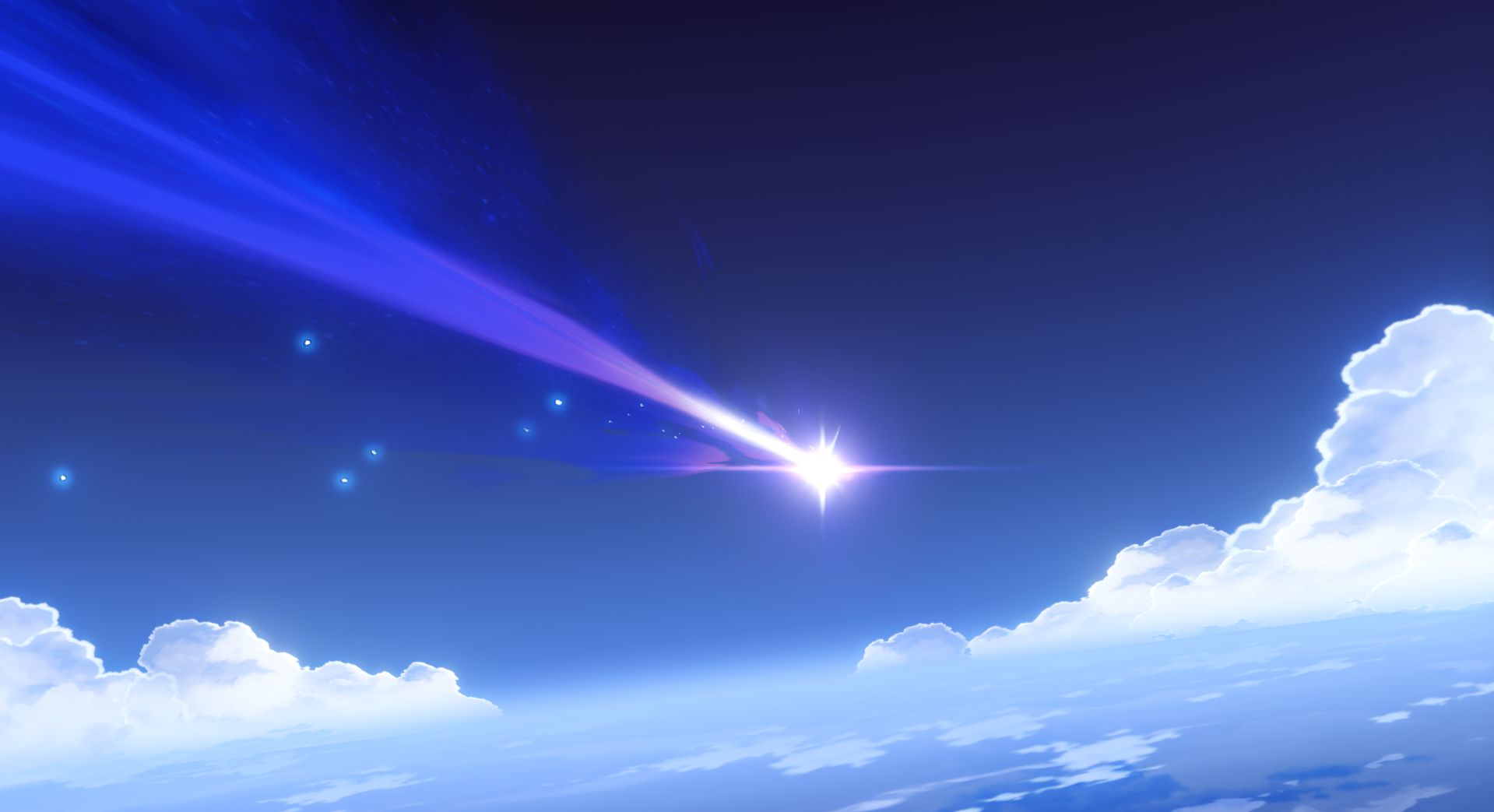 Loot. Absolutely. Everything
As you journey across Teyvat, you'll notice tons of different glittering objects littering the fields and other areas. From flowers and minerals to monster drops and other materials, you should make a habit of looting everything you come across in the world. Even if you don't know what they're for, there's a good chance you'll need them further down the line, either for cooking, upgrading weapons, ascending characters, or other important tasks.
A golden rule of exploration is to always pick up everything you come across, and you'd do well to make it a habit from early on, even if it means going a bit out of your way to gather some items. Think of it as an effort investment; you do it now so you don't have to do it later on.
Work on Your Adventure Rank
Genshin Impact is an open world game with tons of things to do, that much is true, and the main story campaign is one of these things that you can play through as you venture around the world. However, most of your story progression is restricted by your Adventure Rank, which essentially represents everything you have done during your time in the game. This rank is doubly important since, as you continue to grow it, you will unlock different features, including access to more story missions, character ascension, and other aspects that can help you to become stronger.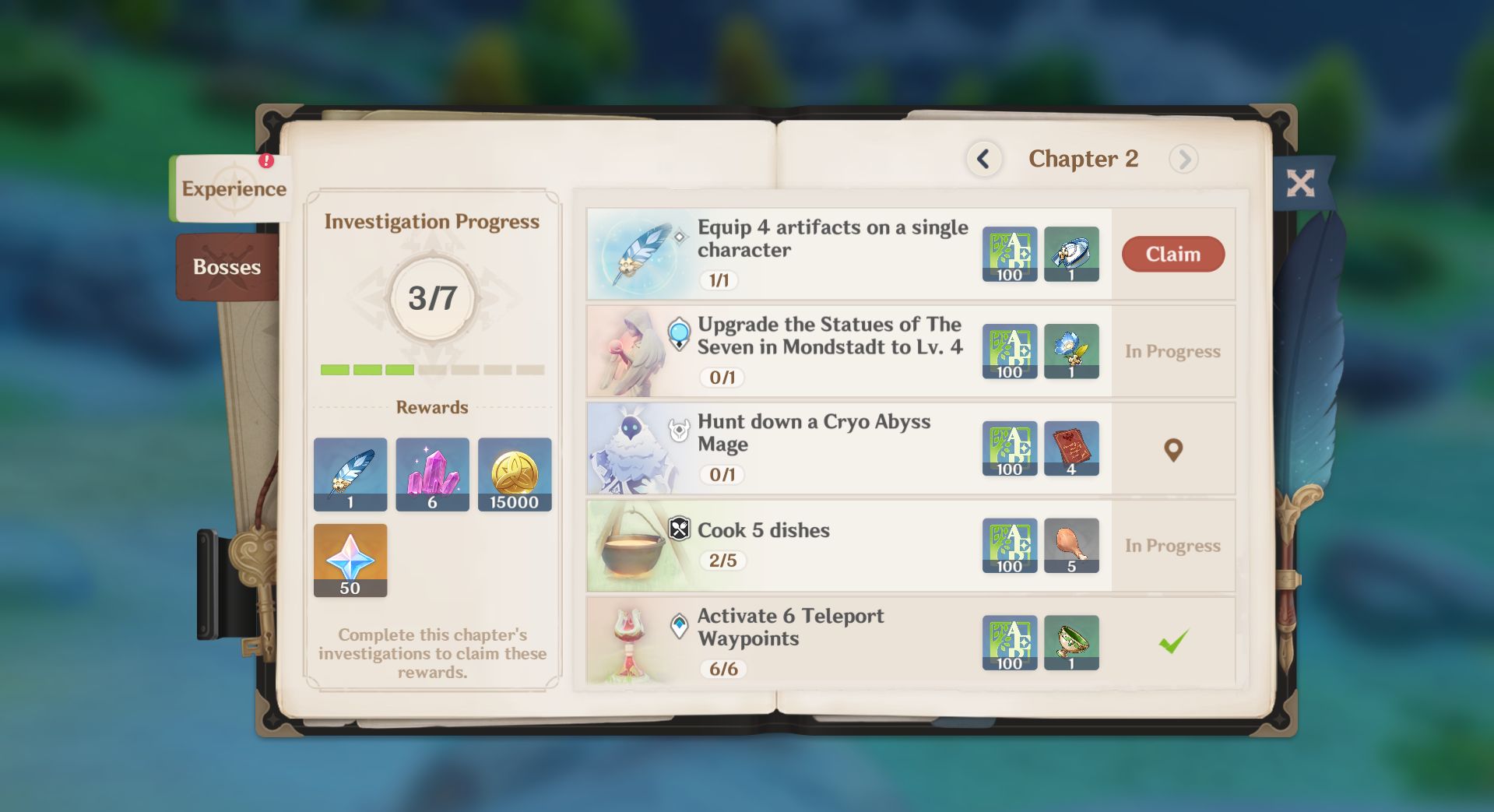 You can increase your Adventure Rank simply by playing the game, literally. Virtually everything you do contributes towards your rank: From opening chests in the field and solving puzzles, to discovering new places and unlocking new teleportation waypoints. Whenever you're out exploring, make sure to interact with everything you find as they could help to increase your rank.
Upgrade At Least One Character of Each Element
While the combat system in this game can be a bit on the simple side, further examination reveals that it's much deeper than what it initially appears, and this is due to the intricate elemental system in which seven different elements mix and match with each other to create different effects. Some of these effects can be benign by themselves but, when you mix them with others, they can detonate and deal devastating damage to the enemy.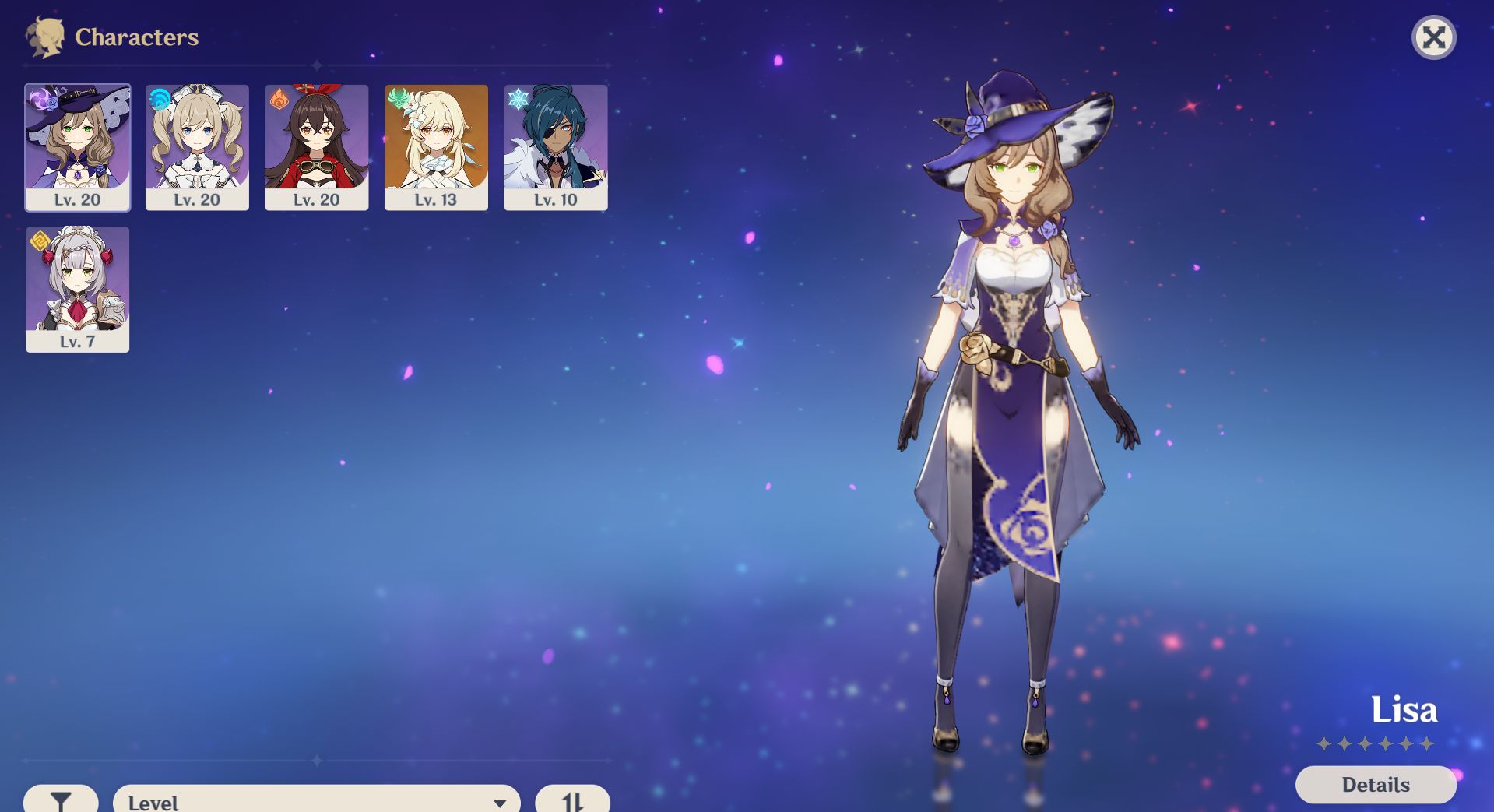 For instance, if you hit an enemy with a Hydro attack, they will become wet. If you then hit the wet target with an Electro attack, they will become Electro-Charged, suffering damage over time and making electricity arc over to other wet enemies nearby. Suffice to say, attacking enemies with electricity while they're crossing a body of water is a surefire way to deal some serious damage. And like this Hydro + Electro combo, there are several others that you can use in different occasions to deal with specific enemies efficiently
Consider the Weapon and Artifact Bonuses When Gearing Characters
Every character in Genshin Impact can equip a specific type of weapon. These weapons have different properties and base stats. While you'll mostly want to look at the Base ATK when it comes to choosing the best weapon for your favorite characters, it's also important to pay attention to the secondary stats, which can often provide effects that synergize well with specific characters. In this sense, you might even choose to equip a slightly weaker weapon just to make use of its secondary stats.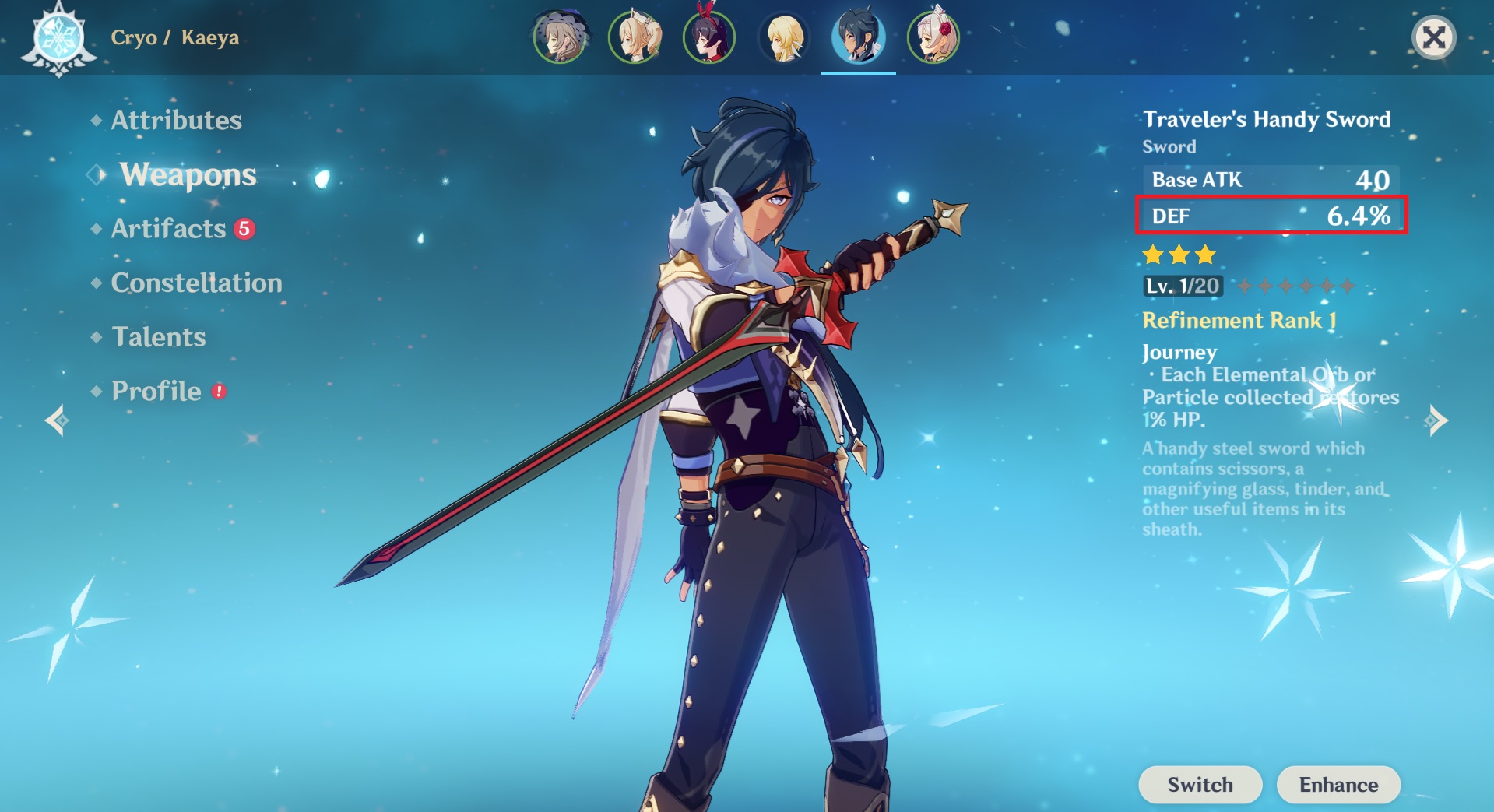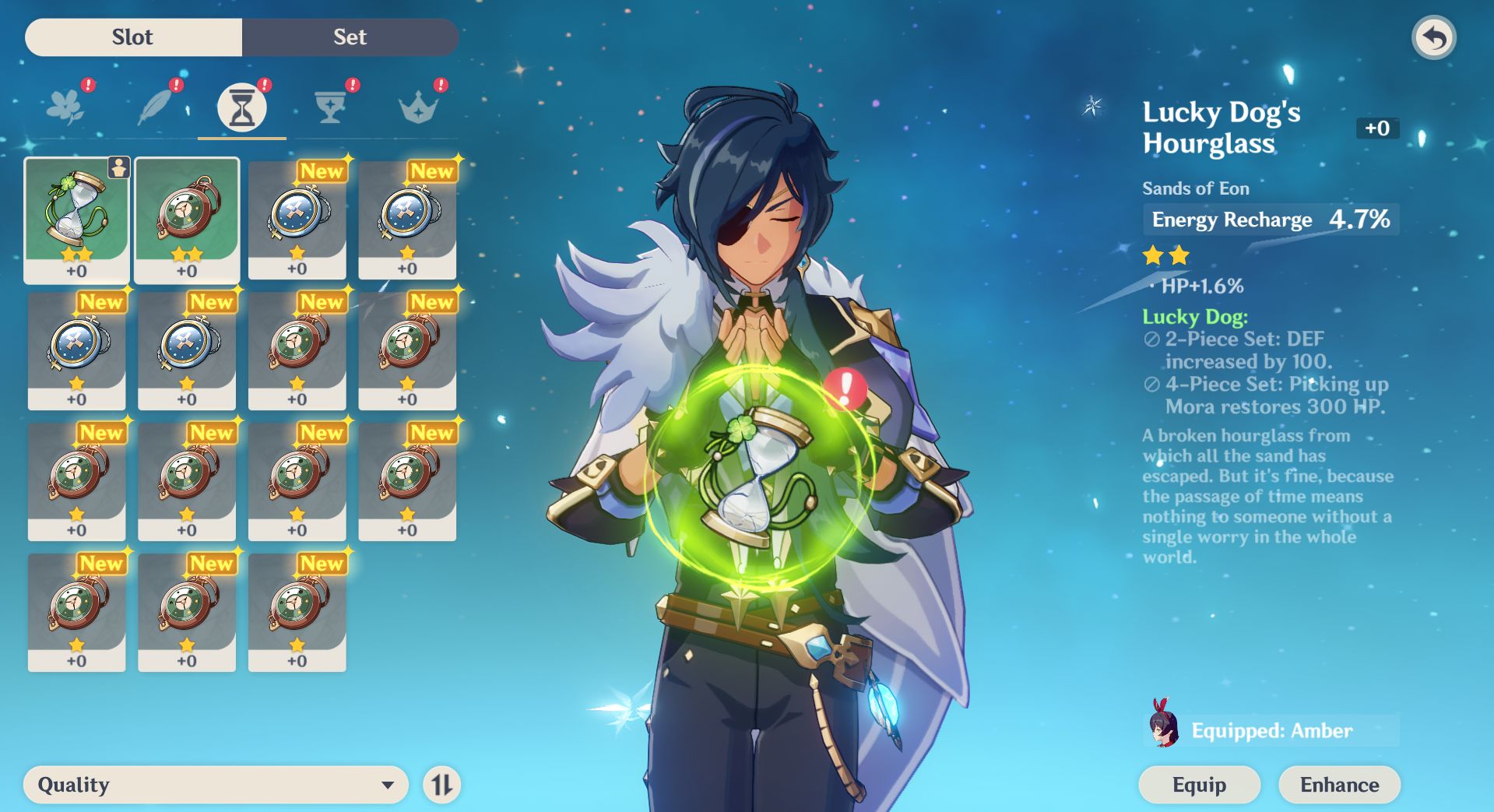 Similarly, artifacts are quite important and can help to further tweak your character's stats. While each artifact has its own stats, they can also activate special set bonuses if equipping enough pieces of the same set. Equipping the right artifacts can turn a tanky character into a powerhouse, or vice versa, thanks to the set bonuses.
Regardless of your approach, it's important to properly equip your characters with the best weapons and artifacts, especially if you're looking to tackle the stronger enemies.
Aimed Shot is Your Best Friend When Kiting Enemies
Your party in Genshin Impact can consist of up to 4 characters. You can choose freely which characters to take on your adventures, and even swap between them when out and about. However, regardless of your play style preferences, you should always try to keep a bow character with the Aimed Shot ability in your group. Not only does this skill allow you to pick enemies off from long distances, but it also lets you target and exploit weaknesses with precision.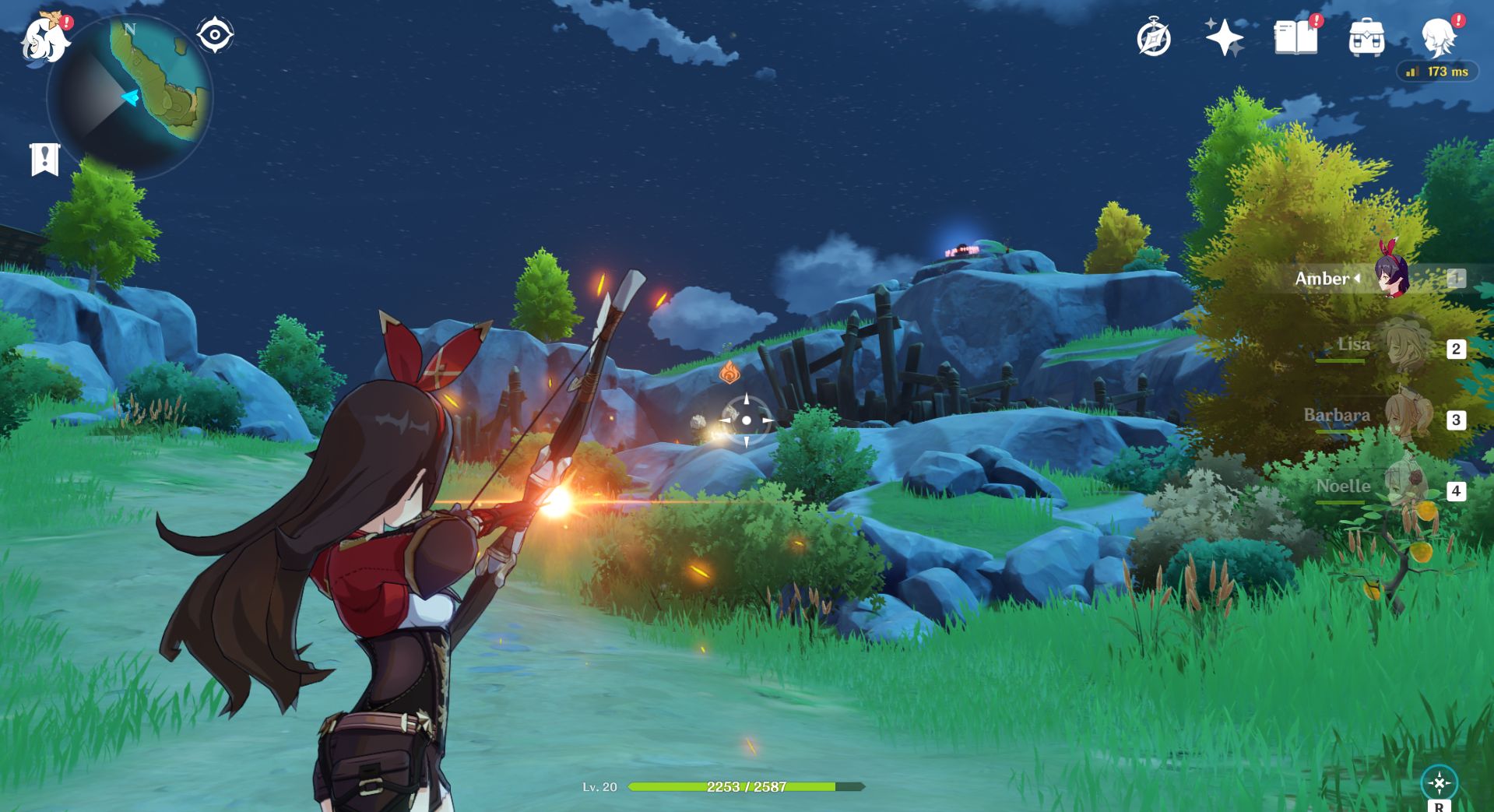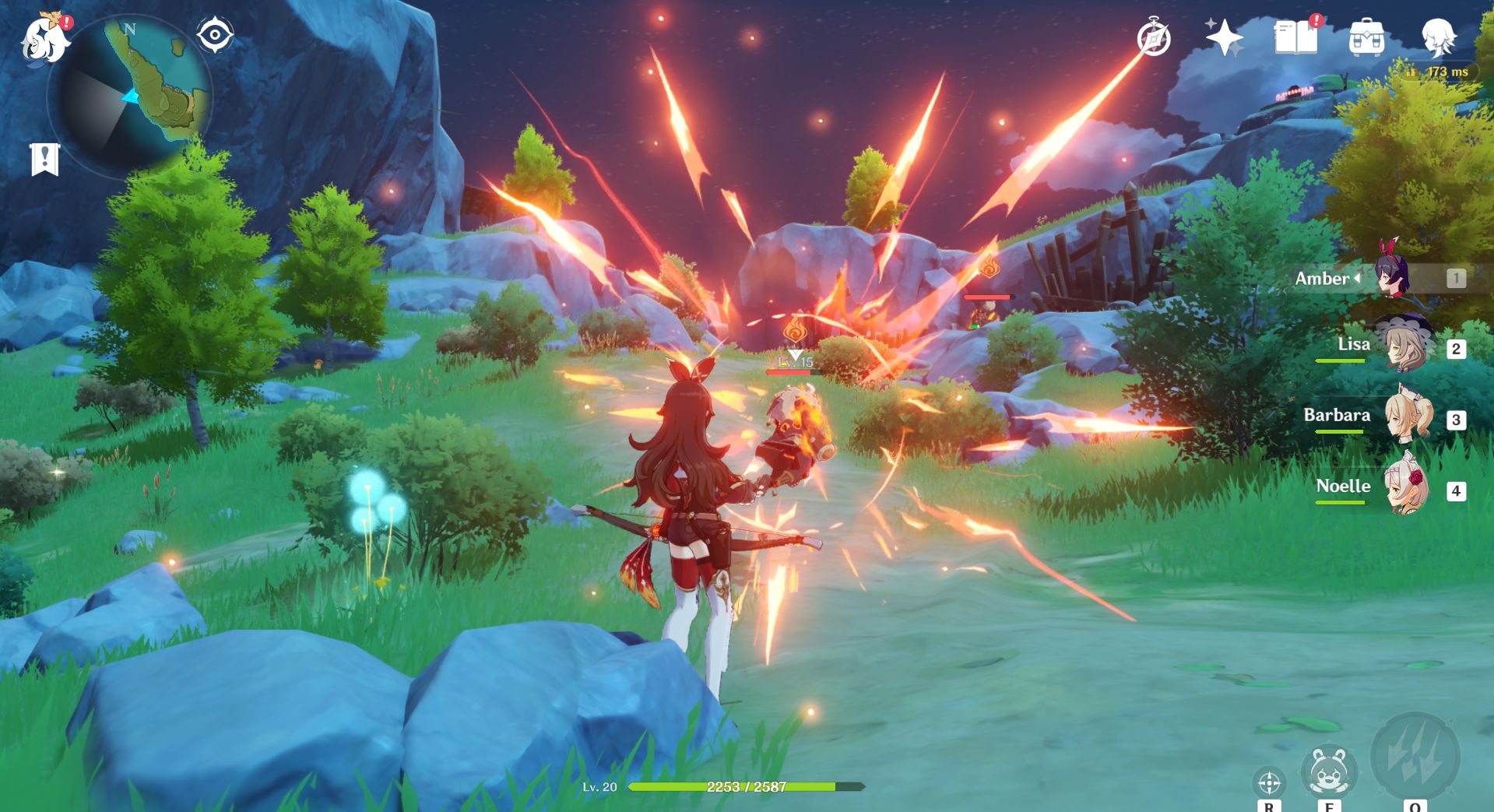 For instance, if you shoot humanoid enemies in the head, they will fall to the ground for a few moments and leave themselves open for more attacks. With precision and a bit of skill, you can repeat this process multiple times back to back and essentially defeat even the toughest enemies without them laying a single finger on you.
These are just five basic tips that have helped us tremendously for getting started in Genshin Impact. What other useful beginner tips and tricks have you found useful for exploring and battling? Leave us your comments in the section below!