Game Guides
GOT: Winter is Coming Tips and Tricks for Beginners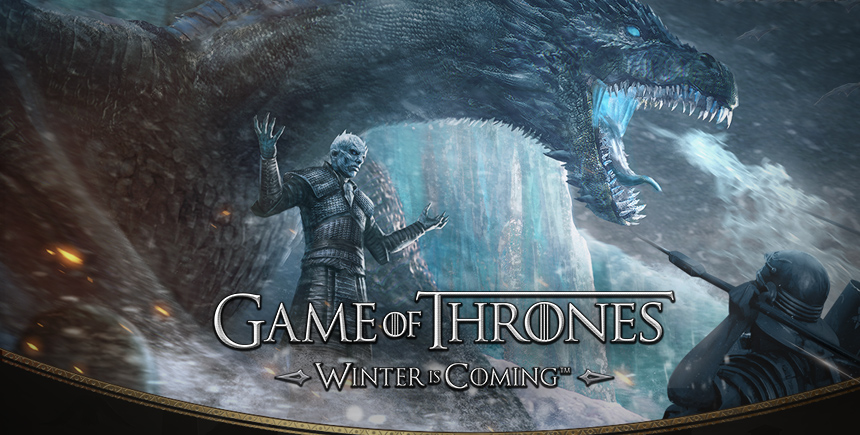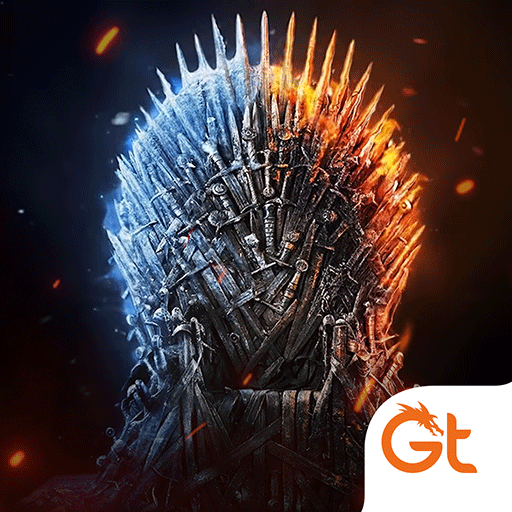 Game of Thrones: Winter is Coming has just launched on Android and iOS, offering hours of fun as you slowly develop your castle, raise your army, and march out into the land to conquer your enemies. Westeros is a cold, harsh place rife with perils and danger at every turn. You'll need to keep your wits about you if you want to survive in this land, which is why we wanted to share some of the best tips and tricks for this conquest game.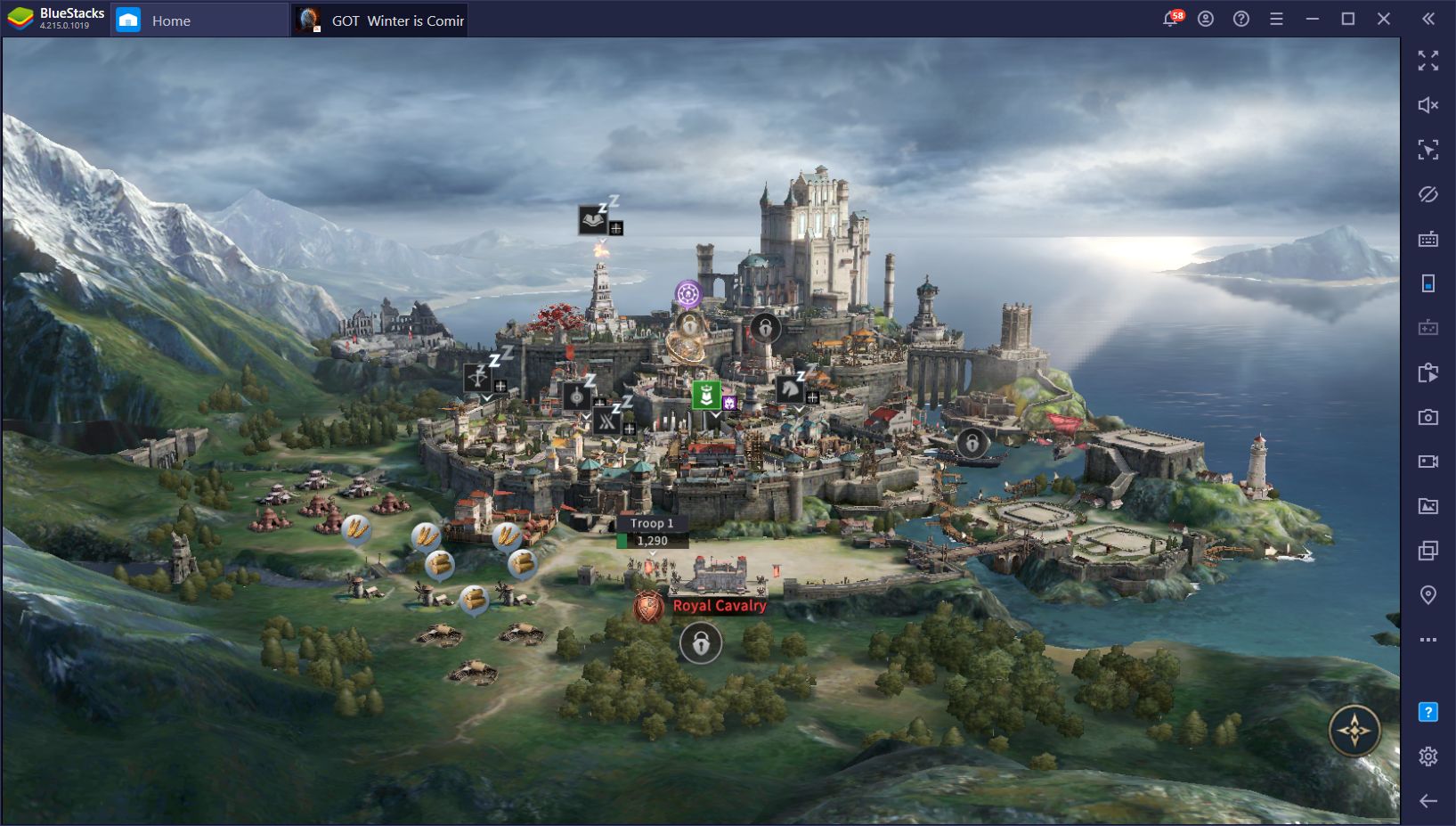 If you're just starting out in this new mobile strategy game, then keep in mind the following pointers:
Follow the Main Quest Religiously
This is one of those "what-the-heck-do-I-do" types of games where you have very little guidance in the form of tutorials or guides. However, one element that's always present in your interface is the main quests on the top left. These tasks are simple to achieve, and can help focus your efforts on many important parts of building your city and developing your army. If you're ever at a loss of what to do, pop open the menu and check your pending tasks. More often, than not, you'll find something that needs doing. And the best part is that you'll receive many awesome rewards every time you complete one of them. In fact, these quests are often a source of important items, including hero fragments and resources.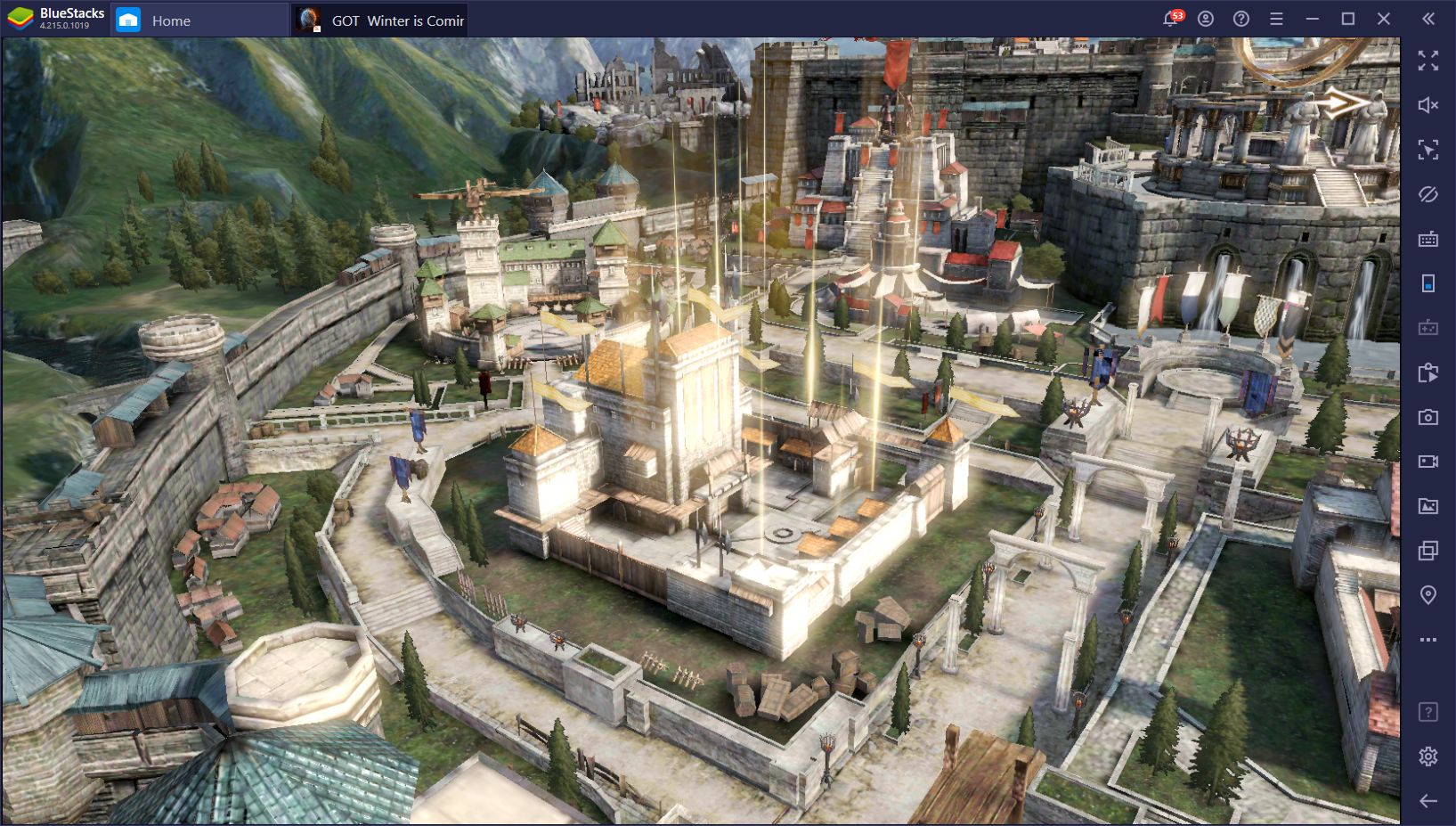 And speaking of resources…
Always Gather From the Kingdom Map
In the beginning, you'll always be either constructing something, or training troops, all of which requires lots of resources. As you progress, and increase your troop training capacity, you'll need much more materials to continue growing your army. Sadly, your production buildings aren't enough to continue funding the development of your town, especially once your army grows large enough to negate your food production due to upkeep costs.
The best way to offset the construction and training costs is by having your soldiers always gather resources from the kingdom map.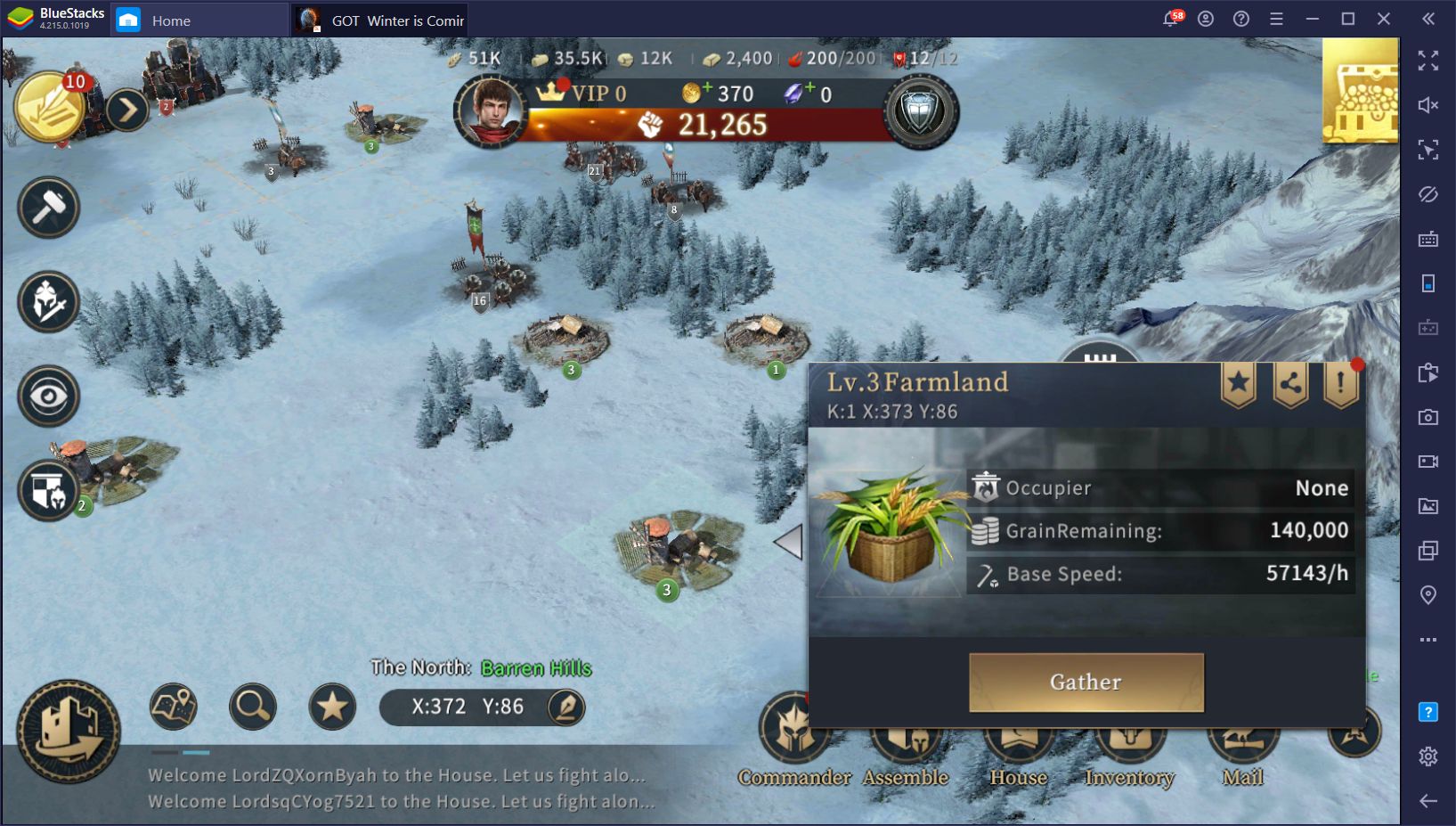 Scattered across Westeros are countless resource points where you can send your armies to gather from. You'll find gathering points for just about any type of resource, so you can easily stock up on the one you need the most at any given moment. The larger your army, the more you'll be able to carry back to your castle. In this sense, while training troops costs a lot of food and other resources, you'll be able to earn these materials back by sending them out to gather. Make them work to earn their keep!
And speaking of gathering…
Focus on Training Infantry in the Beginning
You should always be training troops at all times in GOT: Winter is Coming. Every second that you're not training troops is time that could've been spent on increasing your military might. However, if you're just starting in the game, you need to pay extra attention to training infantry—Light Infantry, specifically.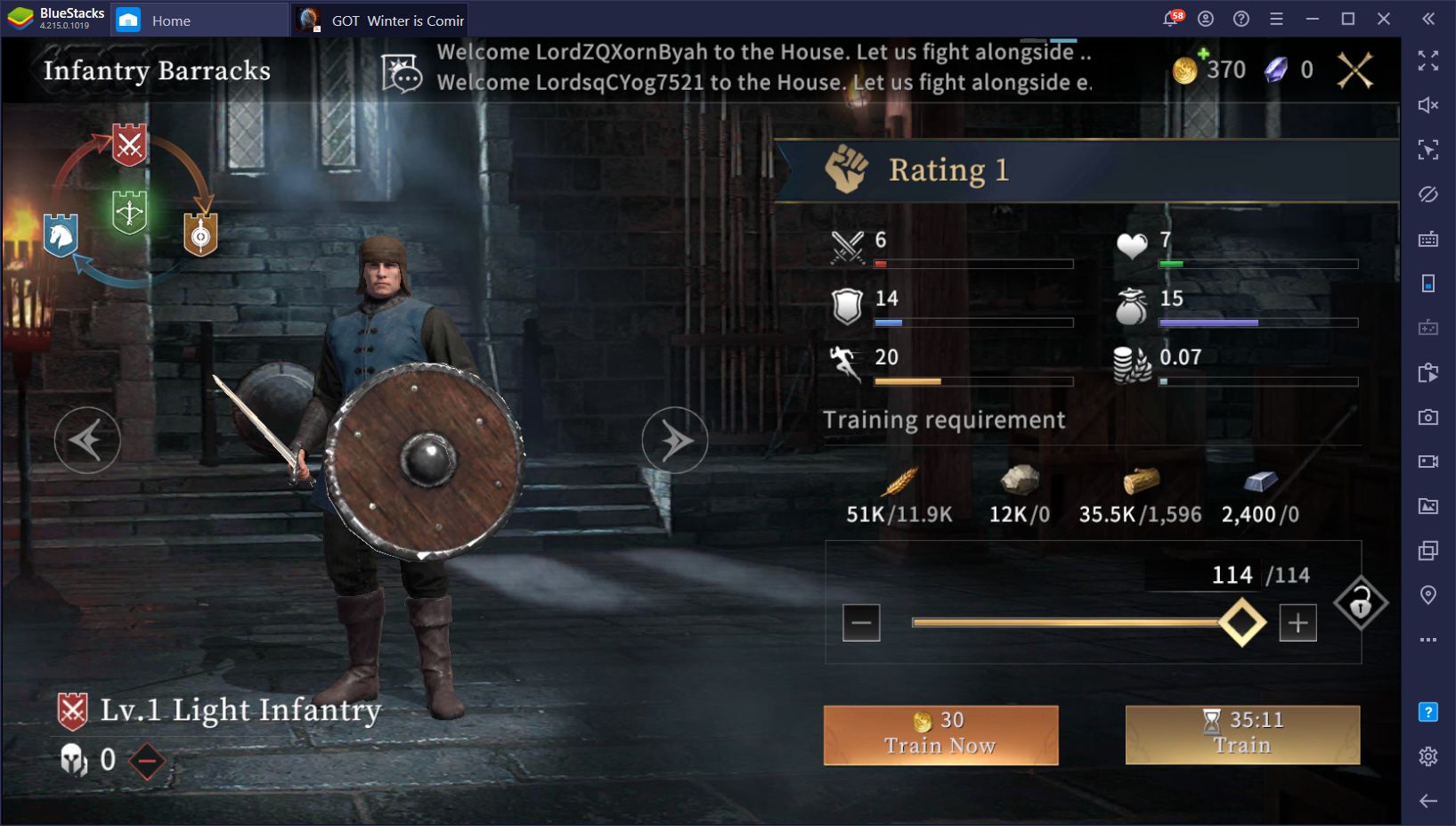 This type of unit is the one that can carry the most resources per trip, clocking in at 15 units per troop. In contrast, the tier-1 cavalry, spearmen, and archers offer 13, 12, and 10 units, respectively. You should focus exclusively on the tier 1 infantry, specifically, since they offer the best performance to price ratio. If you have to decide what building and type of troop to focus on, always choose the Infantry Barracks and the Light Infantry, no questions asked.
Just remember to always send your troops out to gather. Otherwise, your efforts will be for nothing since these infantry troops are not very strong and you'll be vulnerable to attacks if favoring one type of unit over the rest. Suffice to say, if you have farm accounts, you should always focus on these troops and ignore the rest, for maximum efficiency, which brings us to our next point…
Have at Least One Farm Account
Any gamer worth his salt in these types of games has at least one farm account for producing resources exclusively. These accounts are completely dedicated to generating resources, which are then sent to the main castle via the Market building and used to speed up its development.
You might think that managing two or more castles in GOT is quite difficult, and you'd be right, if you're playing on your phone that is. However, if you play GOT: Winter is Coming on PC with BlueStacks, you have access to plenty of tools that can help to improve your experience with this game. Among these features is the Instance Manager, which allows you to create multiple BlueStacks instances and access the same game with a different Google account in each. In this manner, you can play with multiple castles in one computer, and develop separate towns with no effort at all.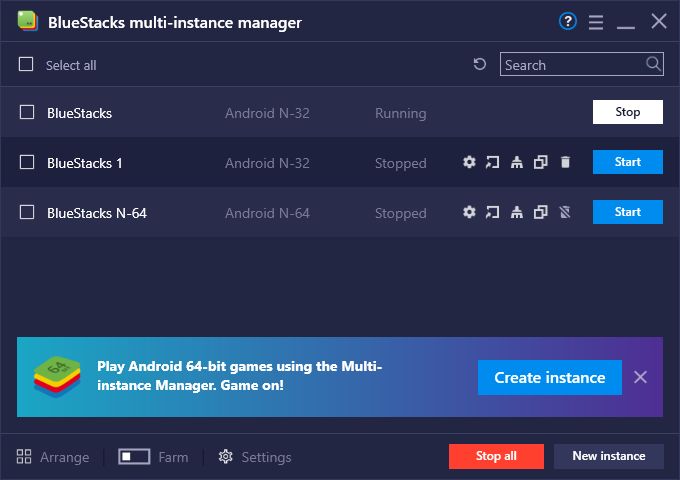 With BlueStacks, managing multiple farm accounts is significantly streamlined.
Complete Your Daily Quests
The main quests in GOT: Winter is Coming are the game's way of telling you what to do in order to progress at any moment. The daily quests, on the other hand, are optional challenges that you can choose to complete in order to score some extra prizes. Needless to say, you should always try to complete these daily missions as the rewards they give will significantly help to expedite your progress. In fact, if you have limited time to play, these are the missions that you should definitely focus on completing before logging off.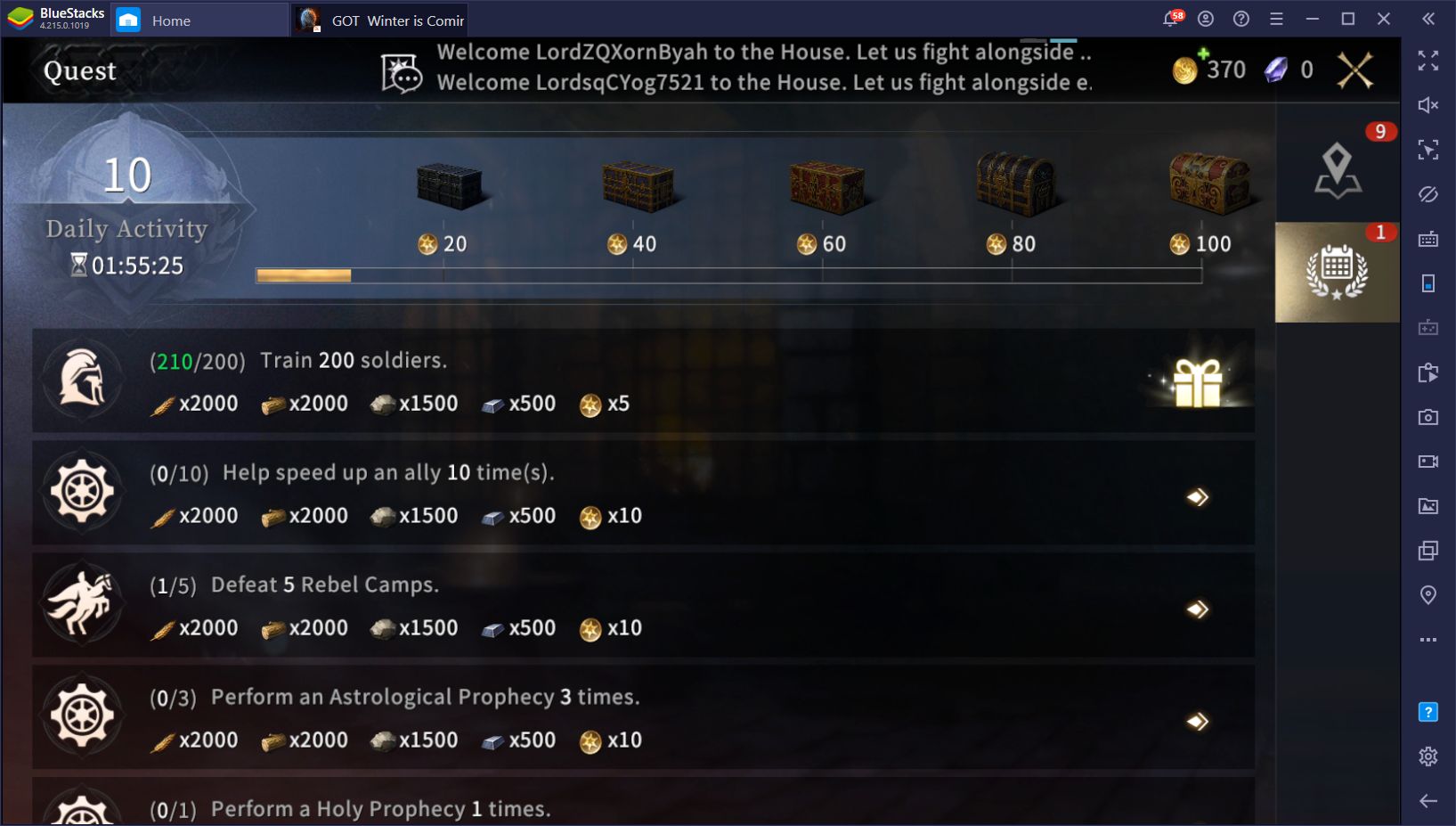 Westeros is a merciless land for the uninitiated. Luckily, with the tips and tricks we've shared, you're now ready to get out there and start conquering. Just be mindful of your allies; this IS Game of Thrones, after all. If you think you have anything else important to add, feel free to leave us your best beginner tips for GOT: Winter is Coming in the comments below!