Game Guides
Reroll Guide for Grimlight – Unlocking the Best Characters From the Start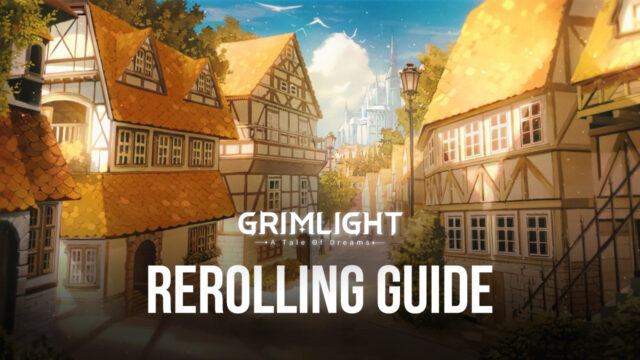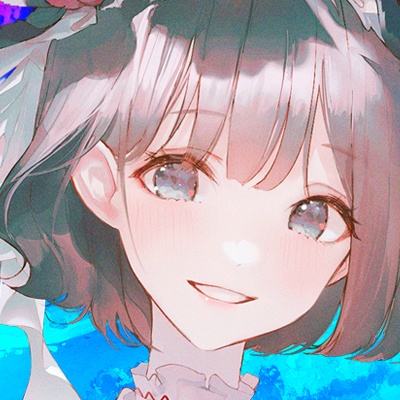 Grimlight is a brand new tactical RPG where you can summon a large variety of fairy tale characters to fight for you as you make your way through a slew of different levels, each of which is packed with tons of enemies that are bent on preventing your passage. To this end, you must not only upgrade and properly manage your squad of characters, but also try to recruit the best characters in the game, which can lend their strength to your cause and help you to complete levels with ease.
However, as a gacha game, part of the challenge is being lucky enough to get the best characters from the summoning system. And just like in any other gacha game, the odds of getting one of these characters every time you make a pull are very small. This essentially means that, unless you're very lucky, you'll likely be pulling for a long time before you recruit a good character or two. That is, unless you actually engage in rerolling and try to game the system to your advantage.
What is Rerolling?
The process of rerolling in a gacha game is a method used for recruiting powerful characters from the very beginning, giving the player a head start that could carry them all the way to the endgame, and even beyond, depending on the game. This process revolves around starting a new account, progressing in the story up to the point where you get your first free summonings, and then restarting the game if you didn't get what you want. The idea here would be to repeat the process as many times as necessary until you get one or two top tier characters.
The exact reroll process varies from game to game, with some taking just a few minutes per cycle, and others taking much longer, which makes them much more tedious for rerolling. Some games even make it impossible for rerolling by adding arbitrary restrictions, or making it impossible to reset their progress with ease.
How to Reroll in Grimlight
In the case of Grimlight, while not impossible, the process of rerolling is somewhat limited by the game's account system. Regardless, it's still possible to reroll, as long as you don't mind creating a new burner email account for every attempt. This is because, every time you start a new account, the game doesn't let you login as a guest, but instead makes it obligatory to login with a Google account, and then automatically binds your progress to the said account.
In this sense, every single rerolling attempt in Grimlight requires you to create a new Google email address. Fortunately, you can create as many accounts as you want, since it's free, though it can get a bit tedious. Nevertheless, if you're serious about getting a good start in this game, then it's more than worth going out of your way to unlock one or two meta characters, as these will be strong enough to easily carry you through the entire game.
With that being said, here's a quick step-by-step guide on how to reroll in Grimlight:
Start a new game and login with your Google account.
Progress until you beat stage 1-3.
Claim all the rewards from your inbox, and then go to the summoning menu to use all your pulls.
Use your free 10X summoning that can be repeated up to 10 times, which should give you good odds of scoring at least one good character.
Use the other summonings that you can perform by spending the tokens and gems that you got from your inbox.
If you didn't like what you got from these rolls, you can restart your progress by logging out, and logging in with a fresh Google account.
Repeat steps 1 through 6 until you get the characters that you were aiming for.
Each cycle is quite fast, taking around 15 minutes to complete. However, the fact that you'll need to create a new Google account for every attempt might complicate matters slightly. Luckily, if you're playing Grimlight on PC with BlueStacks, you can simply reroll on our emulator while keeping a browser on Google's website, for ease of access whenever you need to create new accounts as you continue rerolling.
Just remember that, once you get your target characters, you should definitely write down the login info of the lucky Google account, so that you don't misplace it if you need to switch devices or need to reinstall BlueStacks in the future.
How to Speed Up Rerolling by Playing Grimlight on BlueStacks
As we mentioned just now, BlueStacks lets you enjoy Grimlight on PC, with all the perks that come from gaming on your computer, such as better graphics and performance, which is accentuated by the fact that you're playing on a large computer monitor instead of a small phone screen.
Visuals and frame rate aside, our Android app player also has the Instance Manager feature, a tool that lets you create multiple instances of BlueStacks and use them to access one game on several accounts at the same time. For rerolling in Grimlight, this means that you'll be able to essentially multiply the number of characters that you can summon on every cycle by the number of instances that you're running. And while we can't do anything to improve your odds, the fact that you're summoning on multiple accounts at the same time will definitely help you to unlock the best characters in record time.
Playing mobile games on BlueStacks is quite simple, and you can check our PC setup guide for Grimlight to learn how to get started with playing this game on our emulator. Furthermore, check out our BlueStacks usage guide for Grimlight to discover how to optimize your emulator to get the best experience with this game on PC.
Did you manage to score a few top tier Grimlight characters by rerolling? Let us know in the comments below!