Game Guides
Grimlight on PC – How to Use BlueStacks for Rerolling, And How to Get the Best Graphics and Performance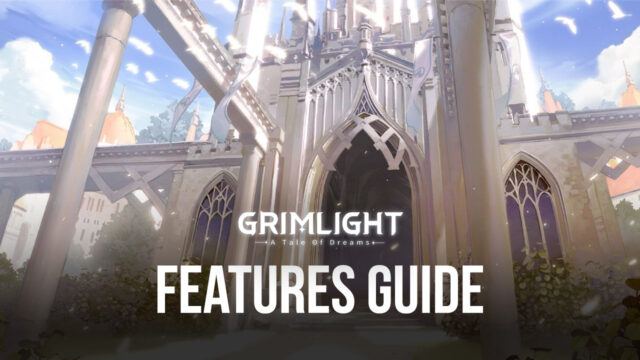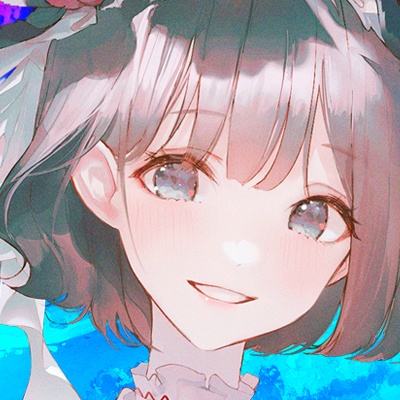 Grimlight is a new tactical mobile RPG set in a world where fairy tales can not only come to life, but they can actively be summoned to protect you from harm. As the "Dreamer" protagonist, you're thrust into a world of infinite possibilities, where your fate is always hanging by a thread, and peril is constantly running amok. However, with the help of your guide, Aurora, and your squad of loyal fairy tale characters, you can stand up to any enemy, make your way through all the levels in the game, and slowly unravel the story that awaits you.
Premise aside, Grimlight is a game that looks and plays beautifully: While its gameplay is a hybrid of manual and automatic systems, much like the combat system in games like AFK Arena, its presentation is nothing short of breathtaking. However, while the game is designed to be played on mobile devices, you can enjoy it much more by playing Grimlight on PC with BlueStacks, since our Android App player can give you the best graphics without having to sacrifice on performance, and also offers a whole suite of features and tools to further enhance your gameplay.
It's the features that BlueStacks offers that will make your experience with Grimlight much better. However, some of these tools might require a bit of know-how in order to use them to their fullest extent. And with that being said, in this guide, we'll be talking about a couple of the most useful BlueStacks tools for optimizing your experience with Grimlight, as well as how to configure and use them.
Optimize Your Graphics and Performance with a Few Clicks
As we mentioned just now, Grimlight is a game that incorporates awesome graphics with silky smooth performance. However, to achieve this, you'd normally need a good flagship phone that would be able to run it without a hitch, which can set you back a considerable sum of money. Fortunately, BlueStacks is faster than even the most expensive phones and can provide the best experience on virtually any PC.
To optimize your graphics and frame rate, however, you might need to perform a few adjustments, both to your emulator as well as in-game. Here's a quick step-by-step breakdown on what you need to do:
Go to your BlueStacks settings by clicking on the burger button on the top right of the emulator window, and navigate to the "Performance" section.

Set your emulator to use 4 CPU cores, 4 GB of RAM, and its "Performance mode" to "High performance". Finish by setting the FPS slider underneath to at least 60 FPS, and click on "Save changes" on the bottom right.

Run Grimlight and go to the in-game settings menu, which is available after beating stage 1-3, by clicking on the gear icon on the top right of the main menu screen.

Go to the "Gameplay" section and set your "Graphics Quality" to "High Quality".
With these small adjustments, you're ensuring that you're getting the absolute best graphics and frame rate when playing Grimlight on PC.
Simplify Rerolling with the Instance Manager
Even though it's a tactical RPG where your knowledge of formations and strategy will play an important part in your success, Grimlight still has a strong gacha component in the way you unlock new characters for your roster. Specifically, the only way to get new units is by summoning them from the gacha. And like in most other games with a gacha system, the odds of getting the best characters in Grimlight are slim, to say the least.
However, by rerolling, players are essentially "gaming" the system, through the process of performing multiple summonings back to back in quick succession. In this sense, while it's not possible to alter the probabilities of obtaining specific characters, the fact that you're performing many more summonings within a short period means that you'll probably obtain good characters sooner rather than later. And if you apply this method from the very beginning, it means that you'll get a head start in this game, since powerful characters can easily carry you through the story.
The exact method of rerolling varies from game to game, and we've covered how to reroll in this game in our Grimlight reroll article. However, the only constant in this regard is that, if you use the BlueStacks Instance Manager , you can get good results much quicker than when rerolling on a single device. This is because, instead of rerolling on, say, your phone, you'd be rerolling on multiple different accounts at the same time, by playing on your computer with BlueStacks.
To open the Instance Manager, all you need to do is press Ctrl + Shift + 8 while on BlueStacks. The new panel that pops up will show a list with all your existing instances, through which you can launch, close, or edit them. Also, by clicking on the "+ Instance" button on the lower left corner, and following the instructions that appear on the screen, you can create as many new instances as you want. However, remember that for each additional instance that you run at any given moment, you'll need more CPU and RAM resources to sustain them.
By creating as many instances as your PC can handle, and then following the steps on our PC setup guide for Grimlight to install the game on each of them, you can essentially reroll on multiple accounts at the same time, significantly speeding up the process, and allowing you to start your game with a few powerful characters in your roster.
And this is just the smallest snippet of what you can achieve by playing Grimlight on PC with BlueStacks. If automation, unlocking the best characters from the start, playing with the best controls, and enjoying the best graphics and frame rates are your idea of fun, then BlueStacks is your platform of choice for enjoying this new tactical RPG.