Game Guides
How to Play Heroes of the Dark on Your PC or Mac with BlueStacks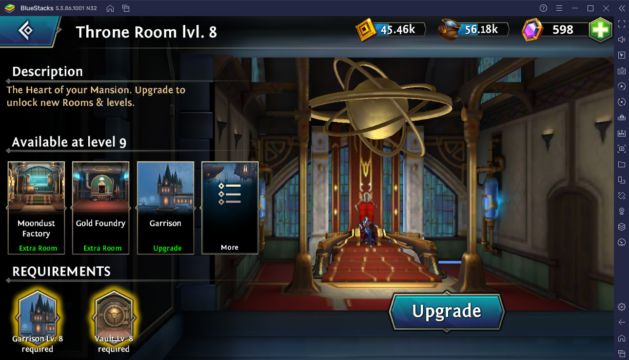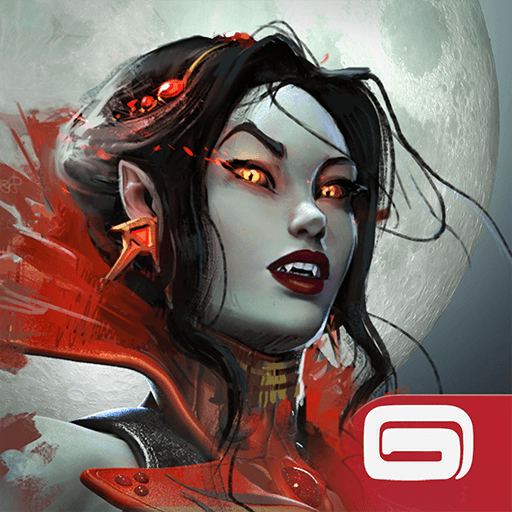 A devastating war orchestrated by a group known as the High Council has resulted in the destruction of the moon and has placed the world in darkness. After many years, Birsha von Meremoth, a vampire who rebelled against the High Council, has been awakened from his lengthy slumber that was imposed unto him by the Council. Now back into the action, Birsha is now determined to continue the conflict that he started with the Council but now with a full-fledged army.
Form your army of elite vampires, fierce werewolves, and stalwart humans and develop your own mansion which will serve as your headquarters. Aside from stopping the High Council, you can also explore the game's vast world to conquer enemy territories and take their resources or form or join guilds and be part of their territory. Begin your Victorian adventure now by installing and playing Heroes of the Dark on your PC or Mac with BlueStacks.
How to Install Heroes of the Dark
Download and install BlueStacks

on your PC.

Complete Google Sign-in to access the Play Store or do it later.

Look for

Heroes of the Dark

in the search bar at the top-right corner.

Click to install

Heroes of the Dark

from the search results.

Complete Google Sign-in (if you skipped step 2) to install

Heroes of the Dark.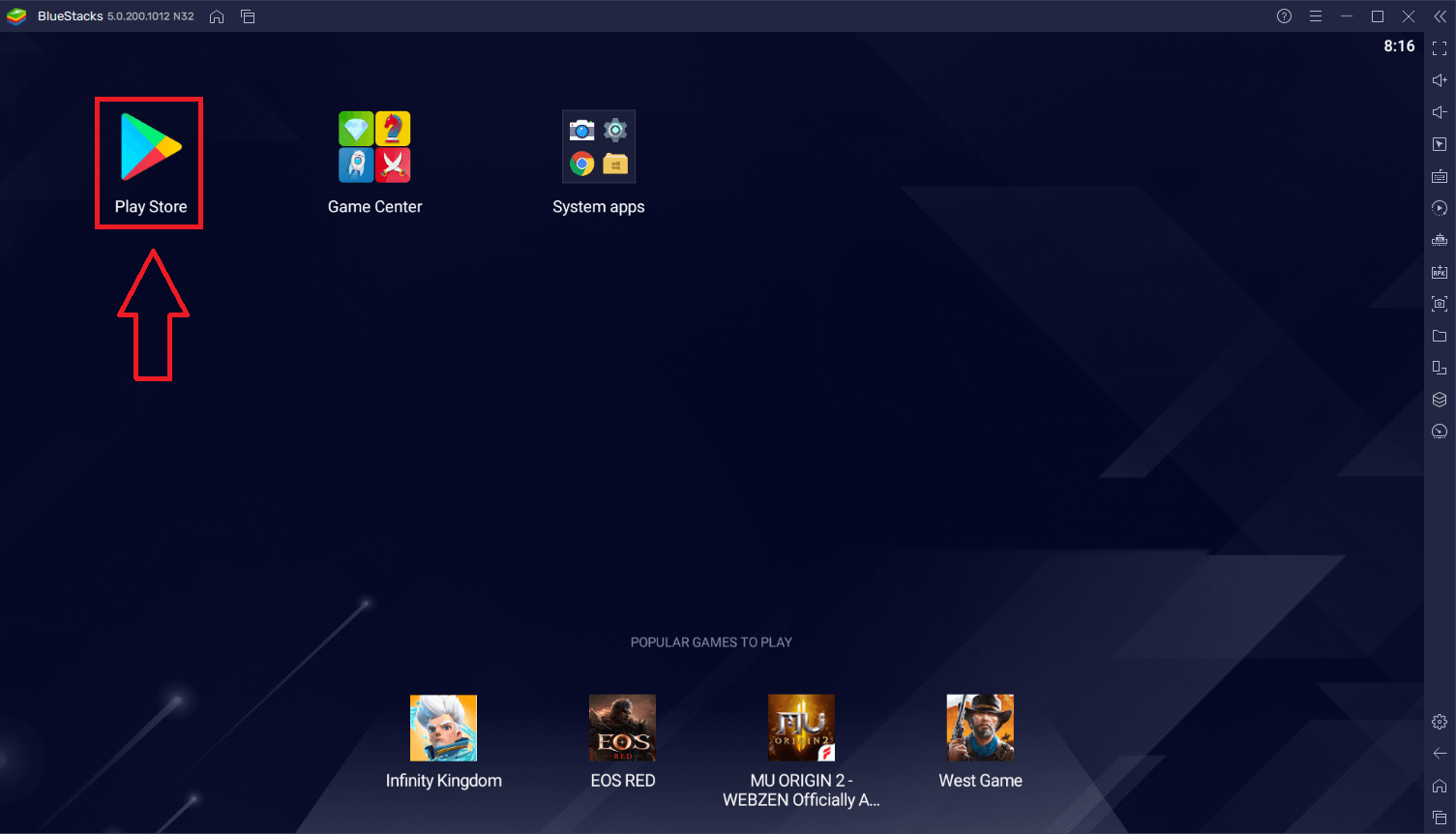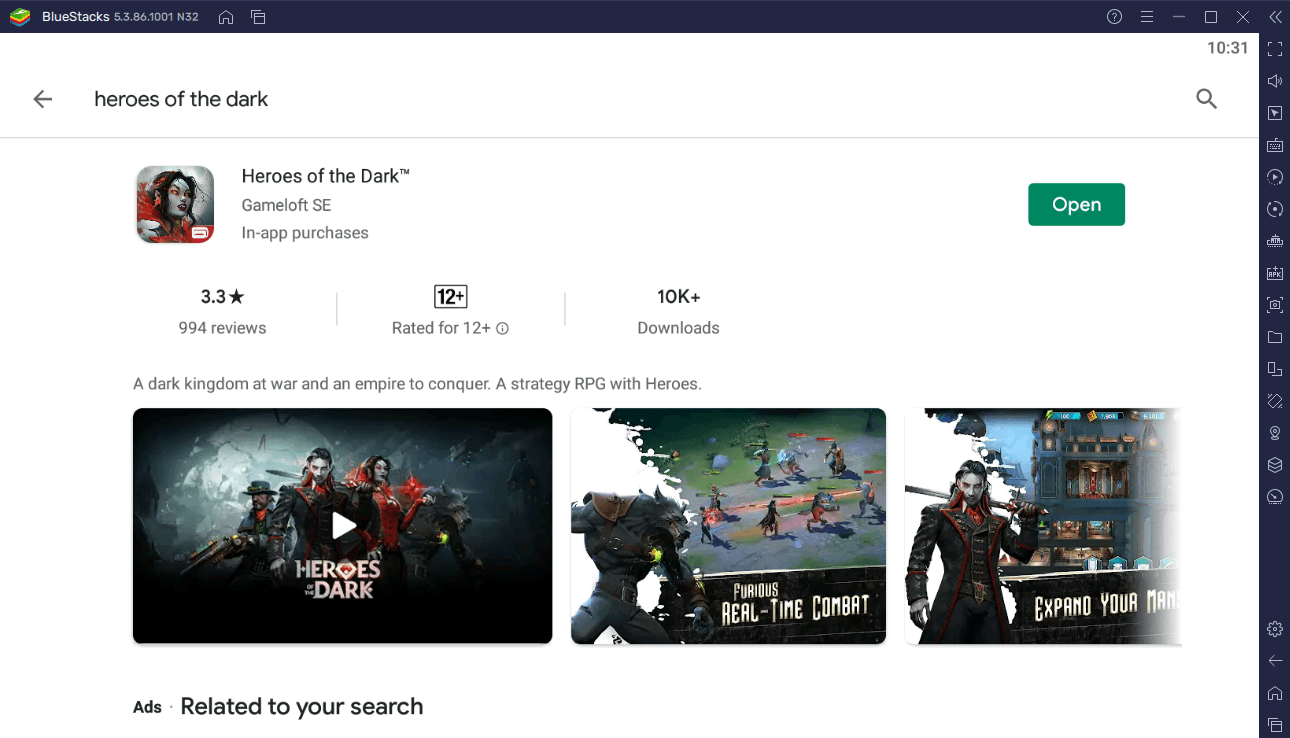 Create Your Victorian Army
As of writing, there are 26 heroes in Heroes of the Dark that you can recruit into your Victorian army to stop the High Council's plans.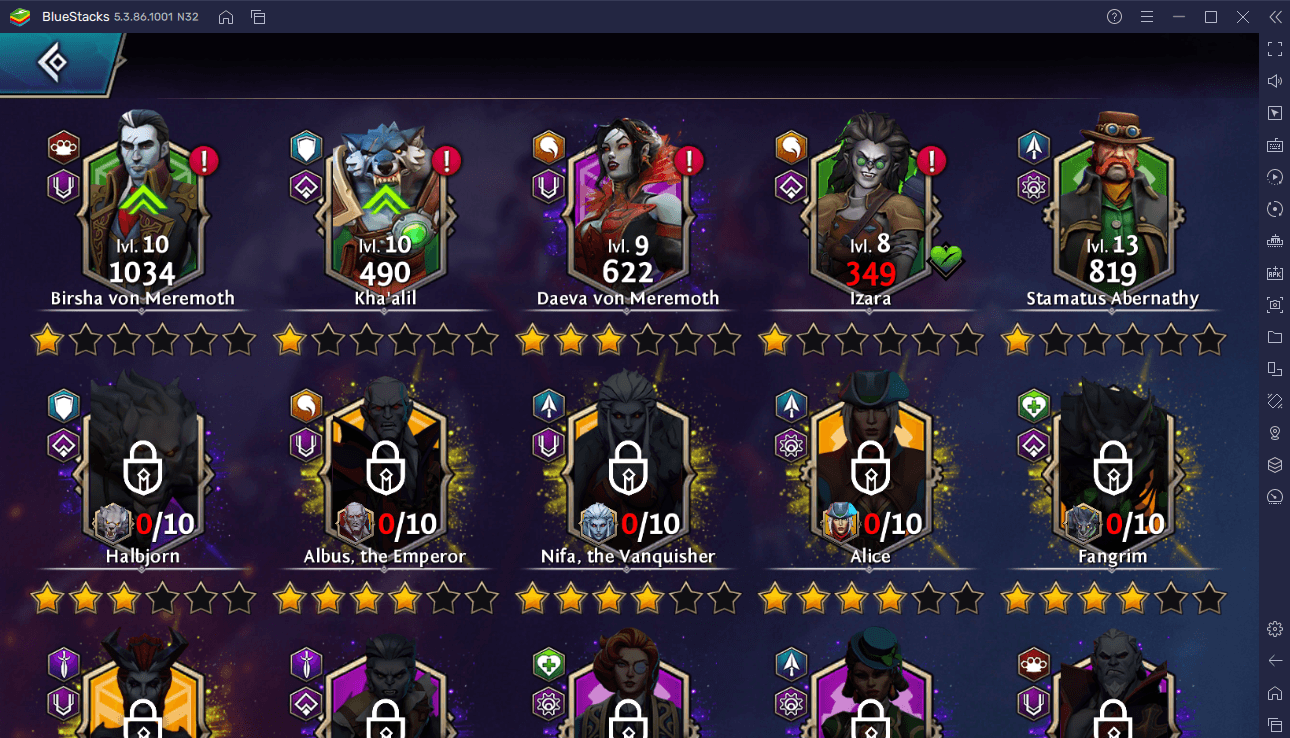 Heroes in this game come in different races and classes. The races include vampires, werewolves, and humans. Regardless of the race of the hero, they can be of one of several classes such as the: Bruiser, Tank, Nuker, Ranger, Support, and Assassin. Each class specializes in a certain ability that can go hand-in-hand with other classes to effectively defeat enemies.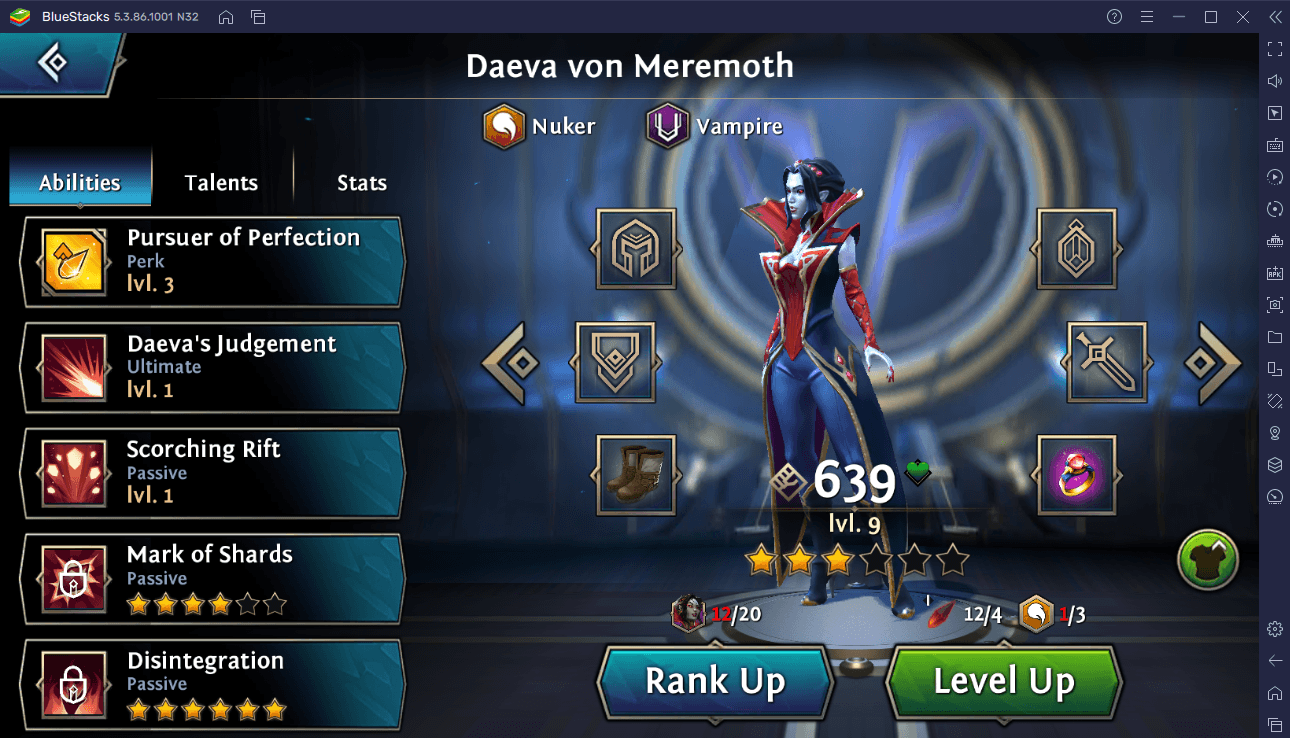 Each hero can be individually upgraded to increase their combat effectiveness. At the most basic level, heroes can be levelled up to boost their base stats by spending specific resources. These resources are contingent on the race and class of the hero.
Additionally, heroes also have a rank which is represented with stars. A rank determines the base strength of a hero as well as their rarity. Higher-ranking heroes means that they are significantly strong. Aside from levelling up, heroes can also be ranked up and have their base stats exponentially increased by spending "fragments" of that hero.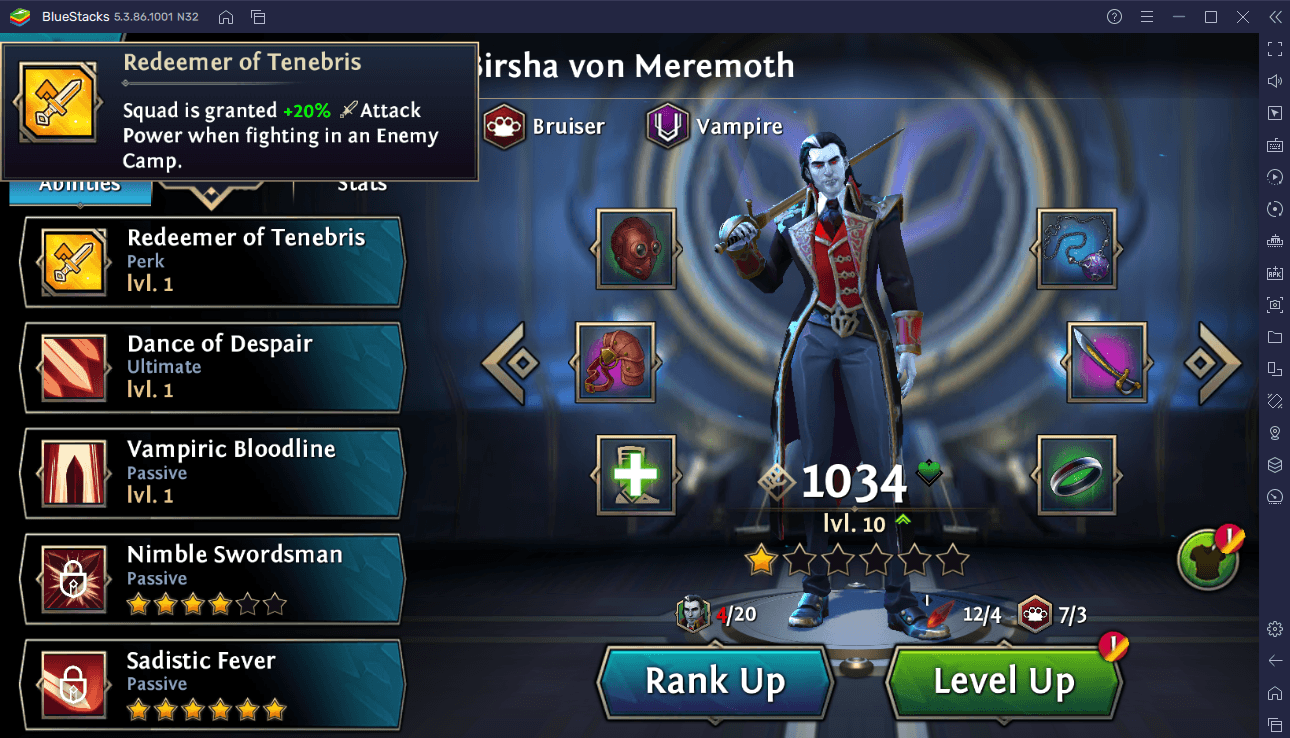 Each hero is equipped with a set of active and passive skills that can not only benefit themselves but also the entire team. Some heroes have a hero aura which means that they can actively buff heroes while in battle, given that their placements are correct. Meanwhile, some heroes have a perk which can buff all other heroes in the battlefield with no specific placements required.
Build Your Vampiric Mansion
You can build your very own Victorian mansion in Heroes of the Dark and this serves as your primary headquarters where all of your resources are generated and stored.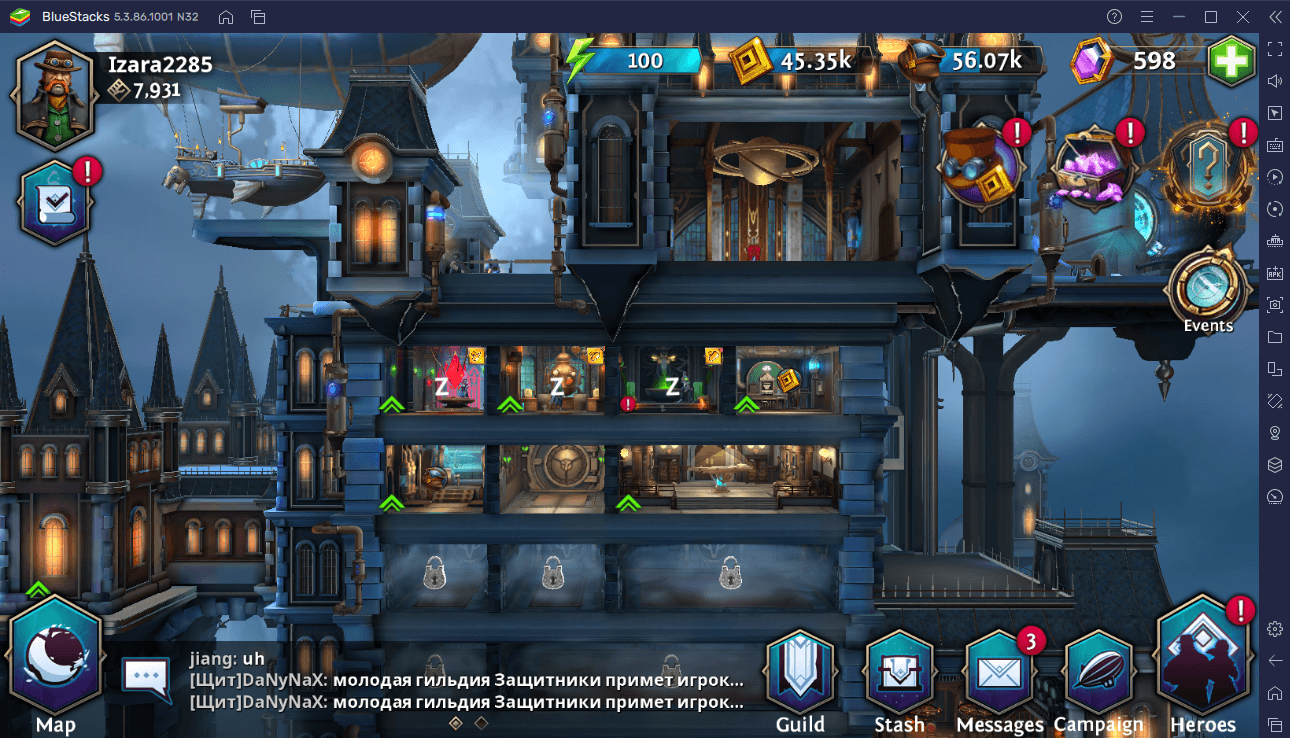 The mansion can house three different facilities that each can generate the resources required to upgrade heroes. These include the Vampiric Ritual Room which generates blood crystals for vampires, the Human Lunar Laboratory which manufactures batteries to upgrade human equipment, and the Lupine Purification Chamber which purifies crystals to be used by werewolves for upgrades.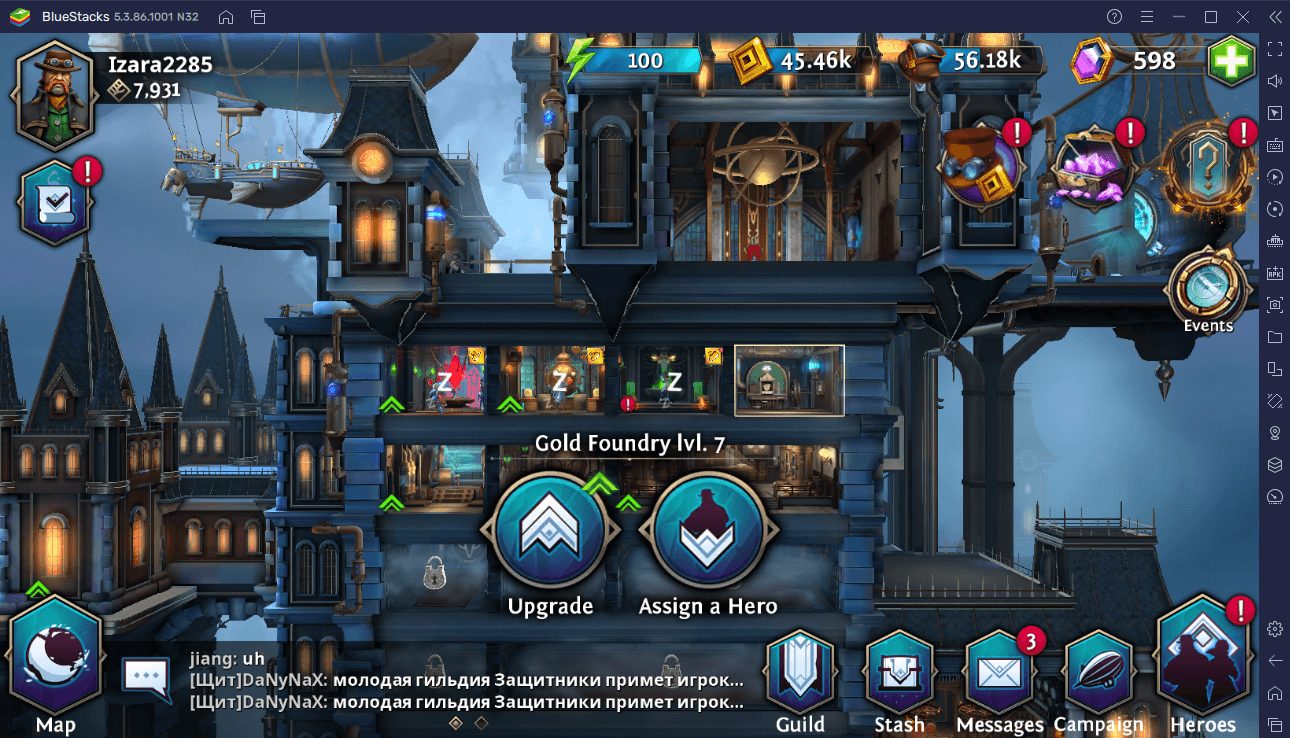 Aside from that, you can also build a Gold Foundry and Moondust Factory in any space in your mansion to generate Gold for other mansion upgrades and Moondust for making the resources mentioned above.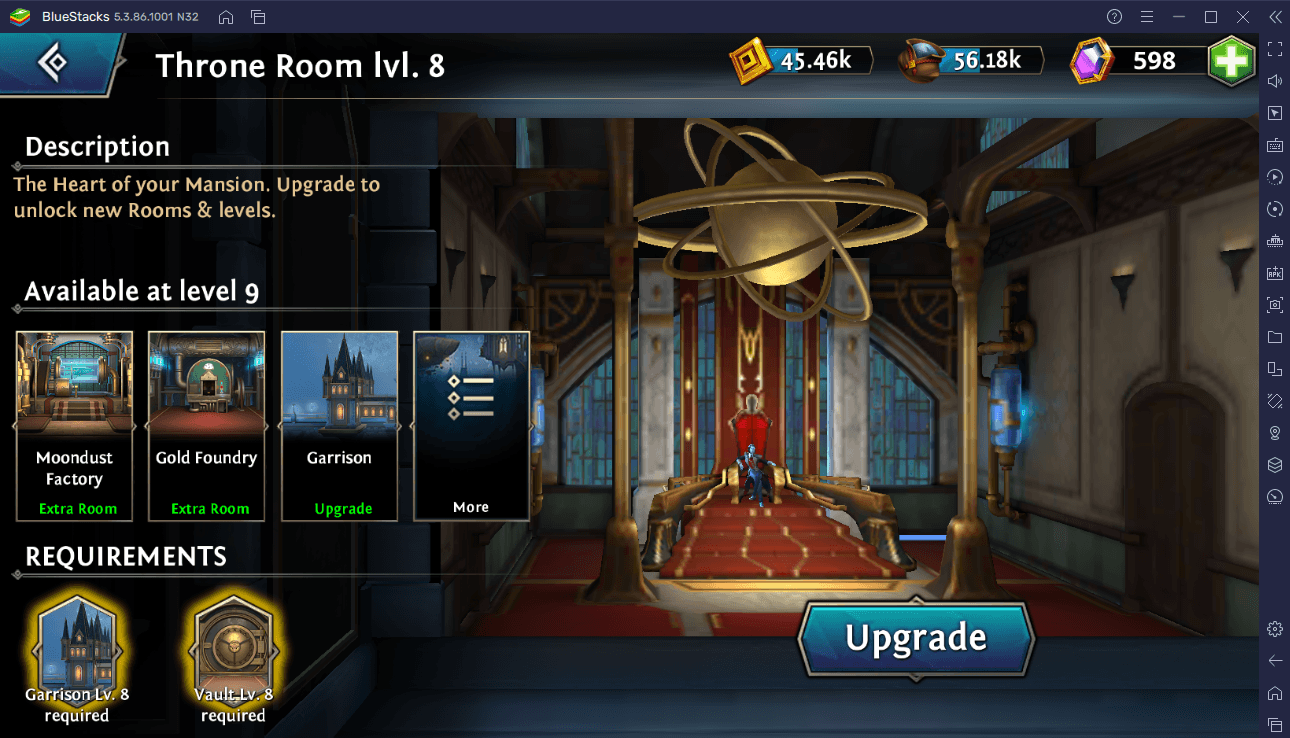 What rooms you can construct in your mansion and how many of them you can build are determined by the mansion's throne room level. The throne room is akin to the town hall in Clash of Clans. Upgrading the throne room means that you get to unlock new rooms and build more of the existing ones to maximize efficiency.
Defeat the High Council
Heroes of the Dark features an engaging campaign mode that consists of several chapters with each chapter containing plenty of missions.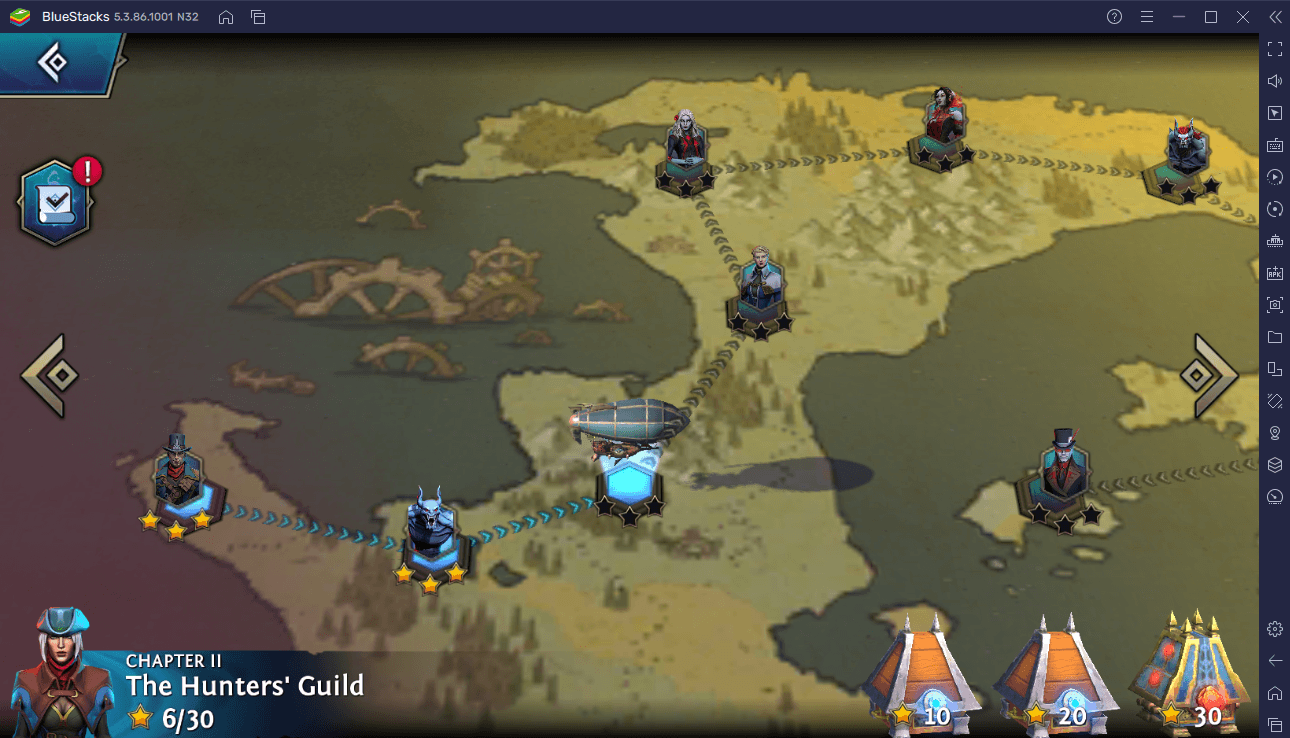 Each mission in the campaign consists of three challenges that reward you a star upon completion. You are granted rewards depending upon the number of stars that you garner after every mission.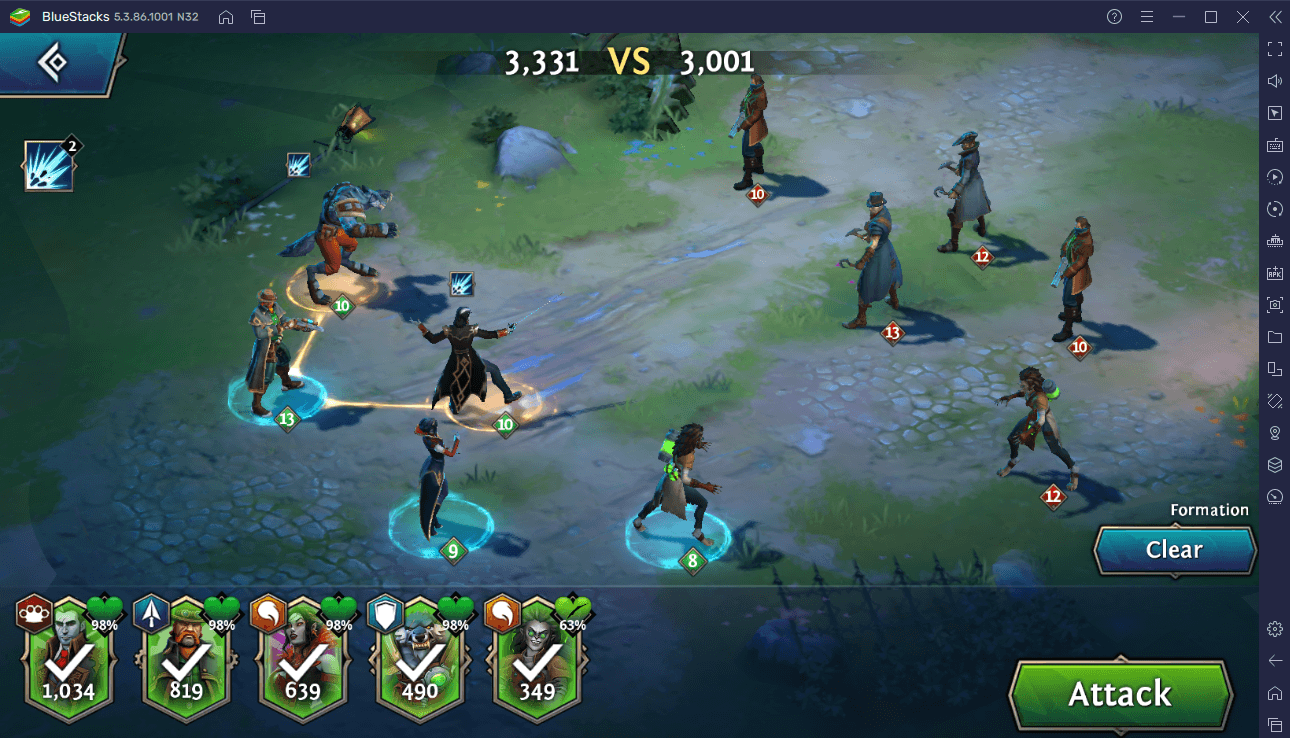 Each mission utilizes a combat system that is like idle RPGs. Before starting battle, you must strategically place heroes on one of five slots in the battlefield. Three slots are allocated for the front side while two are allocated to the rear side. In strategizing, you can consider the various benefits that each hero has such as the hero aura and the perks. Upon starting the battle, you cannot control your heroes directly as the game control everything. The stronger team emerges as the winner.
Fight for Resources
Heroes of the Dark also features a large map that is filled with enemy territories that you can conquer for resources and power.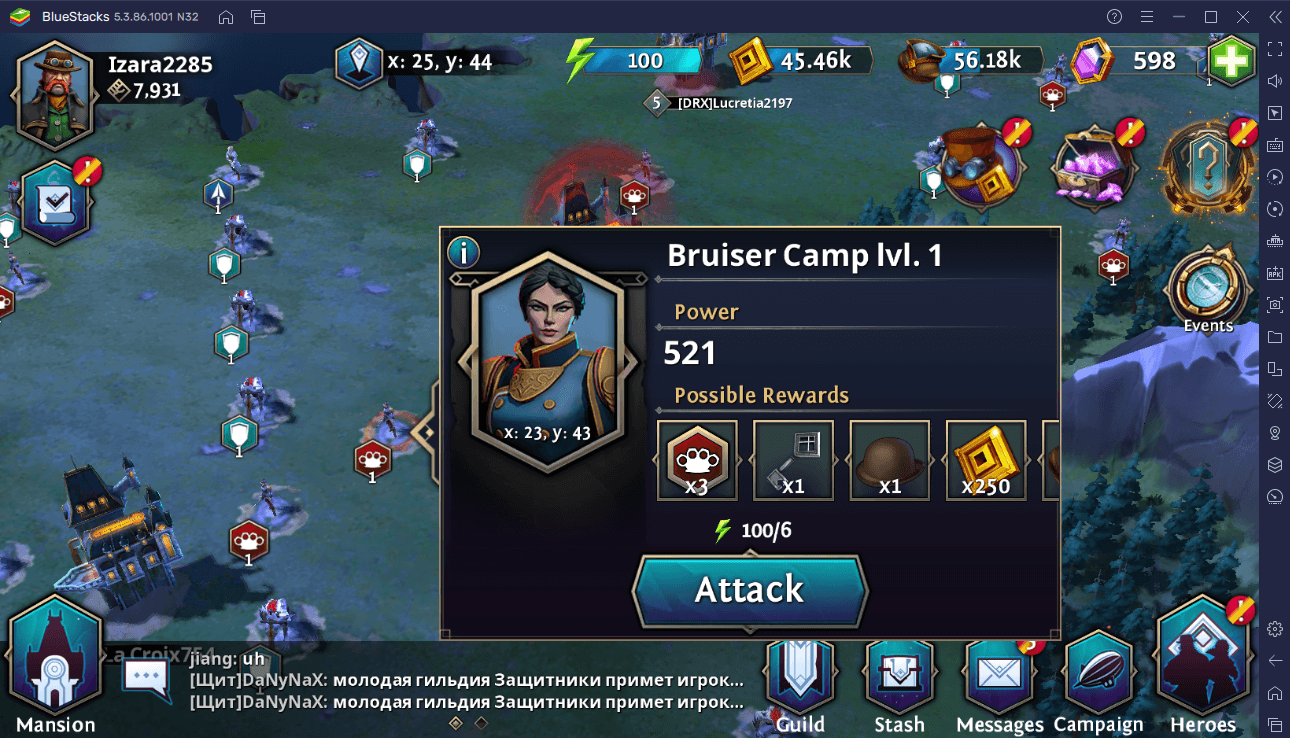 Territories such as enemy camps, dungeons, and mines can be captured to garner the valuable resources that are hidden inside them. Invading these territories depletes team stamina so you must make every attack count.
You are not alone in this map as other players are also playing in the same map as you and that means you will compete with them for resources. You can also attack the mansions of other players and take away their resources from them.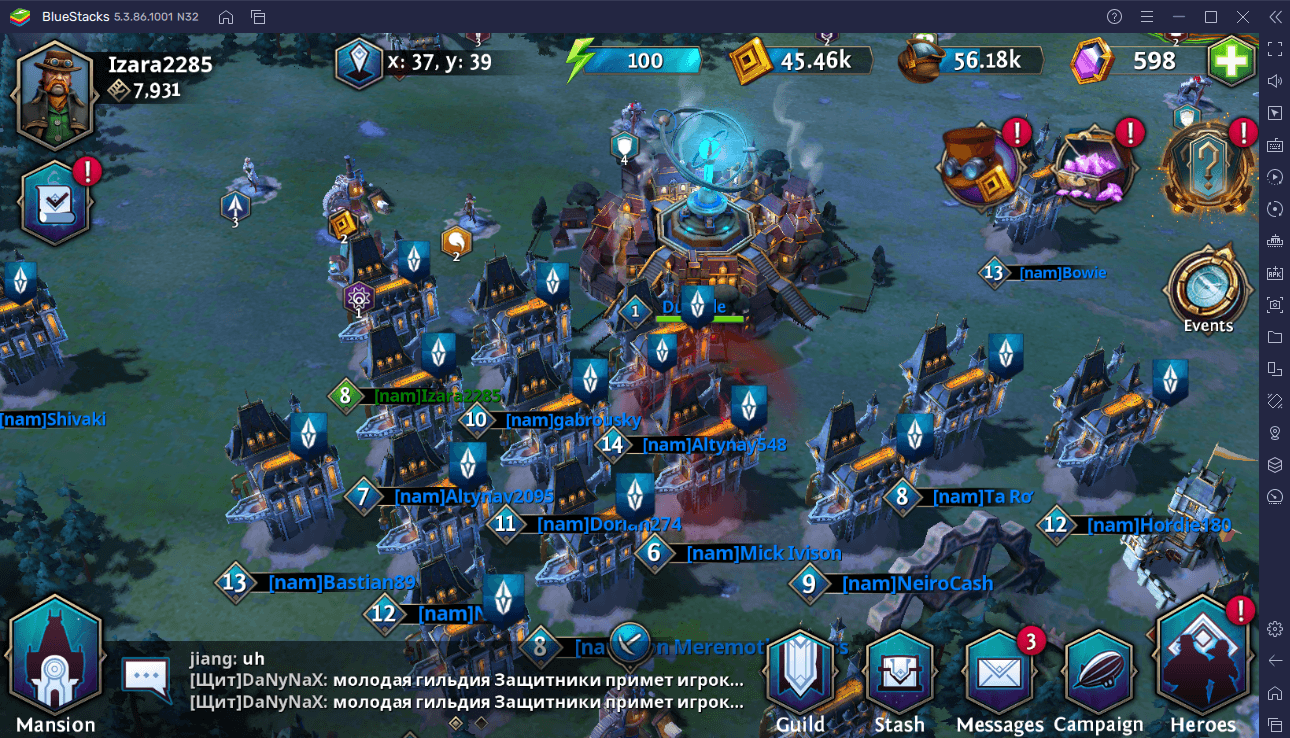 Some players are part of guilds and have established a territorial region with their guildmates, so this means that they are quite tougher to attack. Additionally, these guilds can also own structures called Regional Crystallix which grants the guild members buffs for as long as they own the region. The Regional Crystallix is also guarded by numerous Crystallix Forts which send out reinforcements (donated by guild members) whenever the Regional Crystallix is under attack.
Be a Victorian Emperor with BlueStacks
Create your own Victorian army and stop the High Council and dominate the Victorian world now by installing and playing Heroes of the Dark with BlueStacks.
With BlueStacks, you can have access to various awesome features such as the Multi-Instance tool where you can play more than one account of Heroes of the Dark at the same time. This is extremely useful for when you are managing different mansions and want to manage them equally.
Start your Victorian adventure now! Who is your favorite hero in Heroes of the Dark and why? Let us know in the comments below.