Game Guides
Hidden City on PC – Guide to Playing Hidden Objects Games!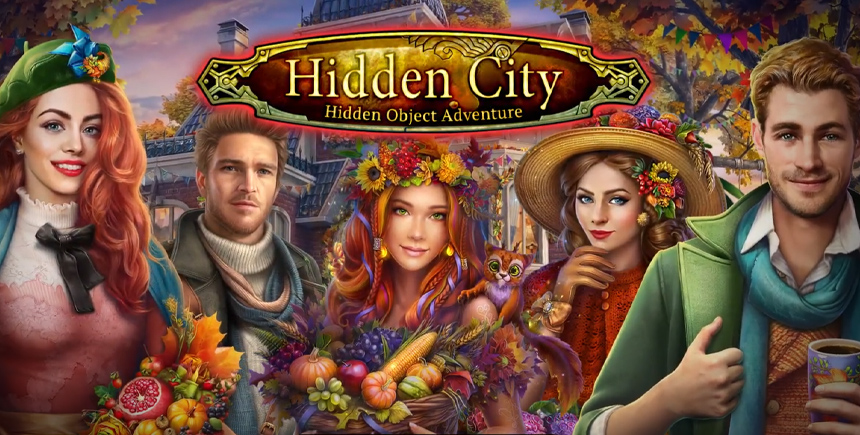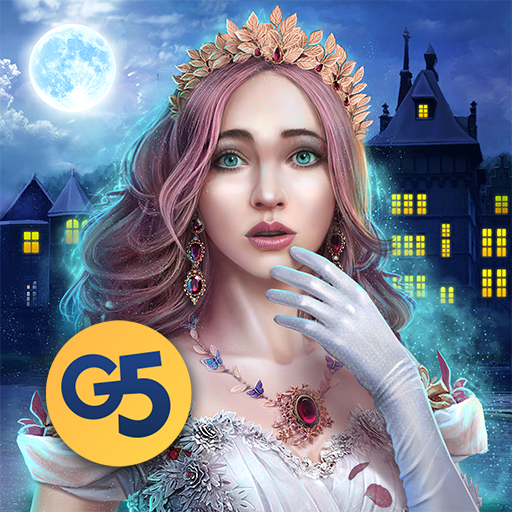 Hidden City on PC is a great variation of the classic hidden objects subgenre of puzzle games. Games like these were popular in the early days of gaming, when most PCs could only handle games that didn't have the capability to play graphics-heavy games. Hidden City incorporates elements from the original genre, and then some, to create an identity of its own: a fun and engaging game that'll leave you occupied for weeks to come, thanks to the endless things you can do.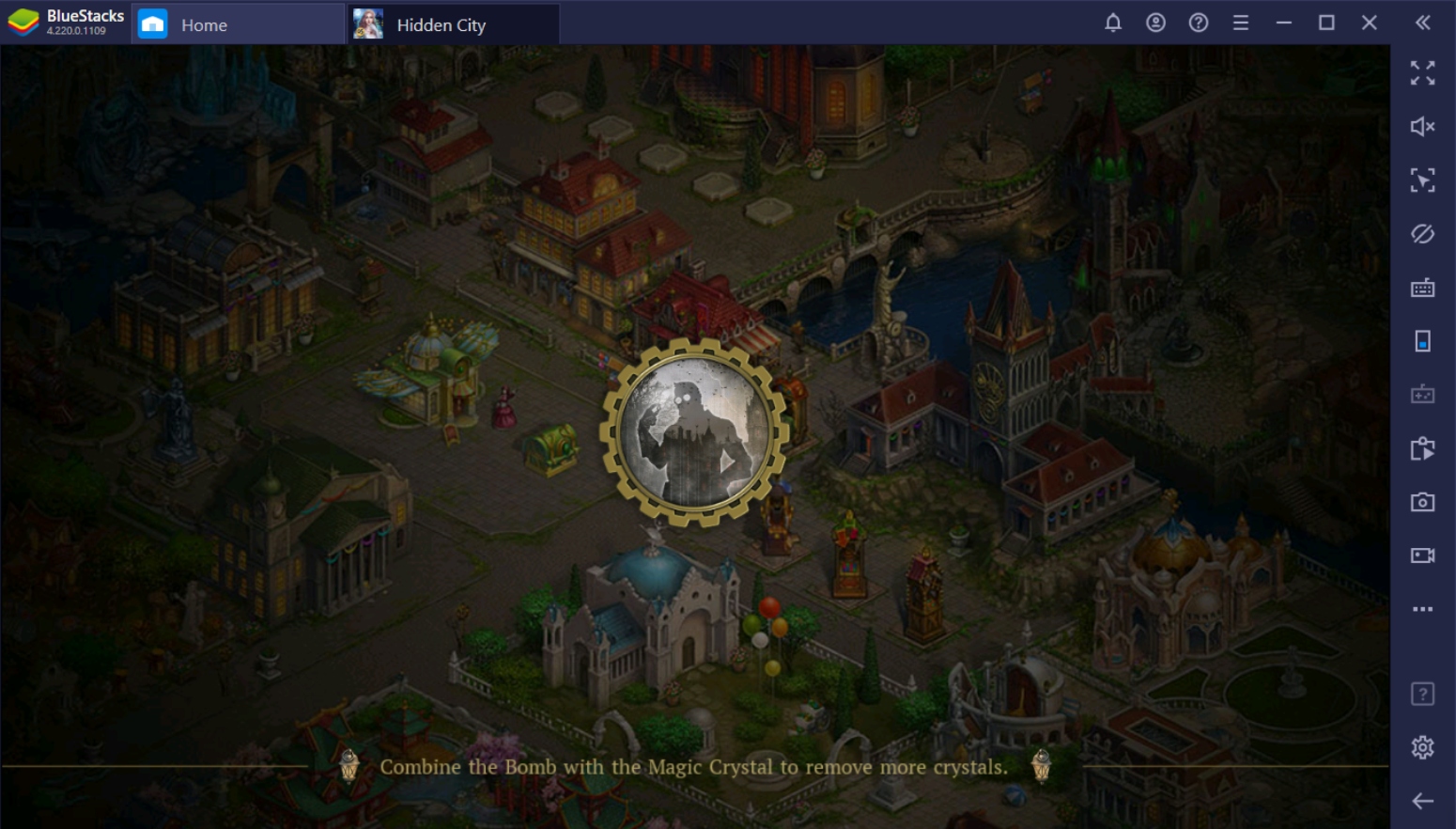 The only thing to worry about when playing Hidden City is familiarizing yourself with the different elements that the game has to offer. Learn what makes hidden object games entertaining for puzzle game enthusiasts, while simultaneously mastering techniques that will help you along the way. In addition, enjoy the eerie mystery story that comes with Hidden City about the secrets of the City of Shadows while searching for a mysterious Jacob – a man everyone claims is your friend.
Understanding the Basics of Hidden Object Games
Hidden Object games usually require your full attention to play, since you can better achieve your goals by doing so. There are certain basic skills that every hidden object gamer should learn before trying to tackle these puzzles so that you make efficient use of your resources. For beginners, the game might feel intimidating, especially with the added time-pressure. Luckily for them, BlueStacks has got them covered with these beginner tips to conquer every puzzle.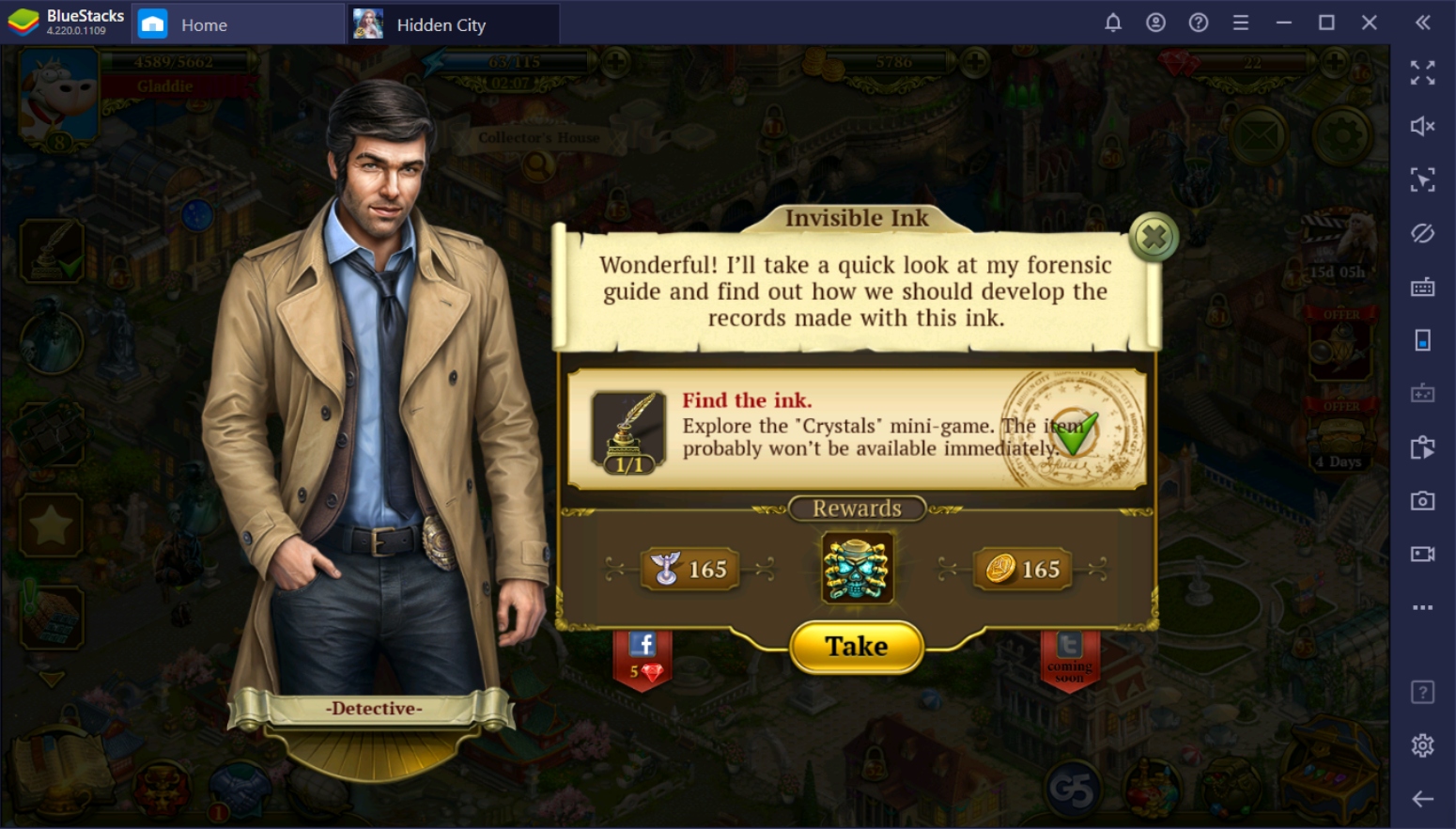 Understanding the List
Hidden object games will give you a list of different items that you'll need to find throughout the area you're placed in. The tricky part about Hidden City is that the world is set in the early 1900s, so the items on the list might look differently from what you'd imagine them to be. If you're not familiar with the items listed down, you can always try looking up what those now-obsolete items looked like in the early 1900s. This way, you can have a better grasp of what you're trying to look for.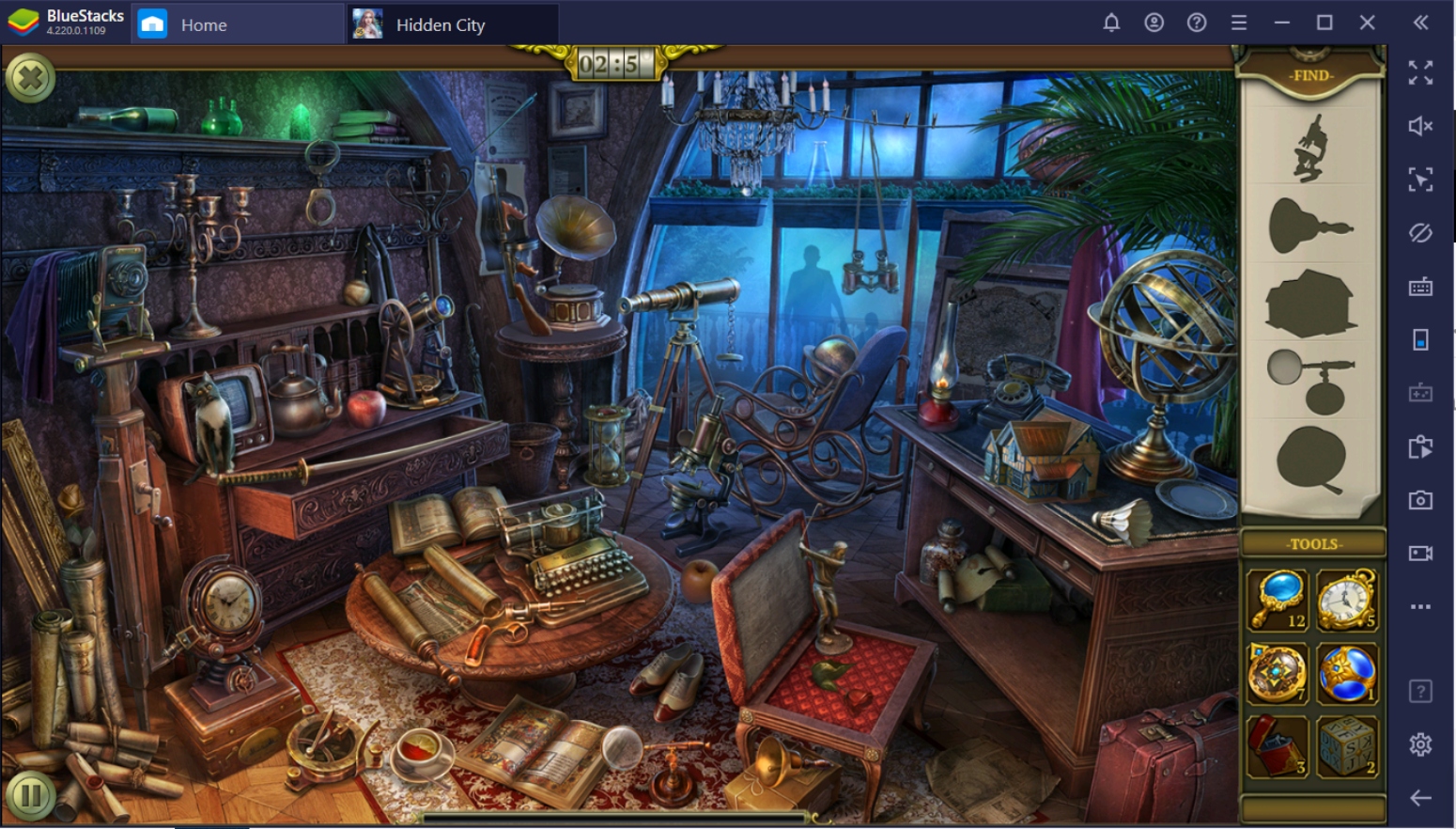 Looking for the Items
Looking for the items isn't as easy as it sounds. To make the game difficult, the items on the list are hidden on strategic positions so that players won't find them that easily. Items won't just be sitting down on platforms, some will be partially hidden behind other items or camouflaged in areas with the same color scheme. Make sure to move your screen around too; some maps are larger than others, hiding items from the main field of vision, which can be pretty frustrating.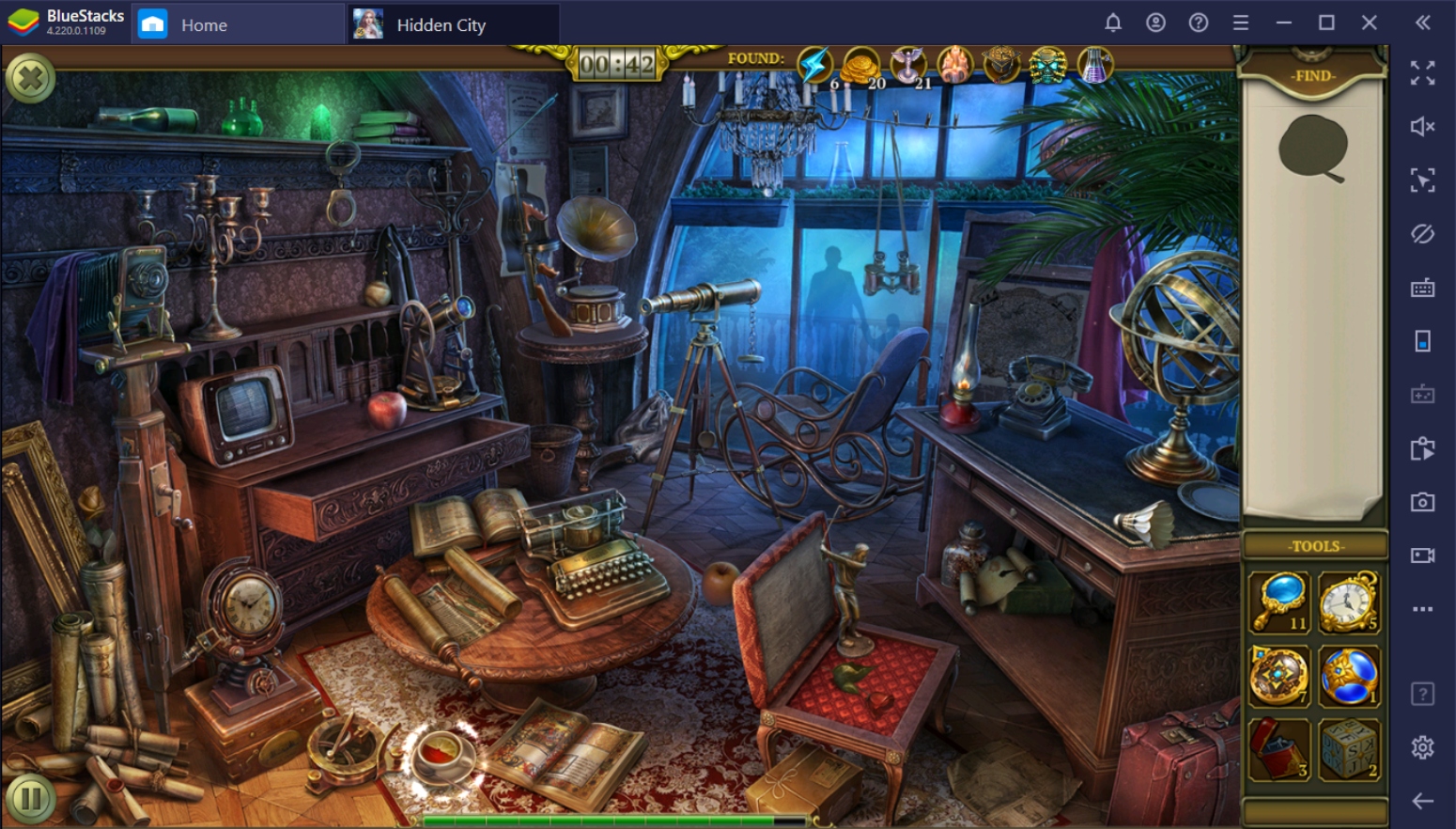 Minding the Time and Penalties
Once you finish with the tutorial stages in Hidden City, all your subsequent games will come with a time limit. Pressing the wrong item will also reduce the time you have left by 10 seconds, so don't think that you'll get away with just randomly clicking all the spots on the map to complete it. This challenges the player to really dedicate their full attention to the game. Being able to find all the hidden items by yourself can feel extremely rewarding, especially if you do it in record time.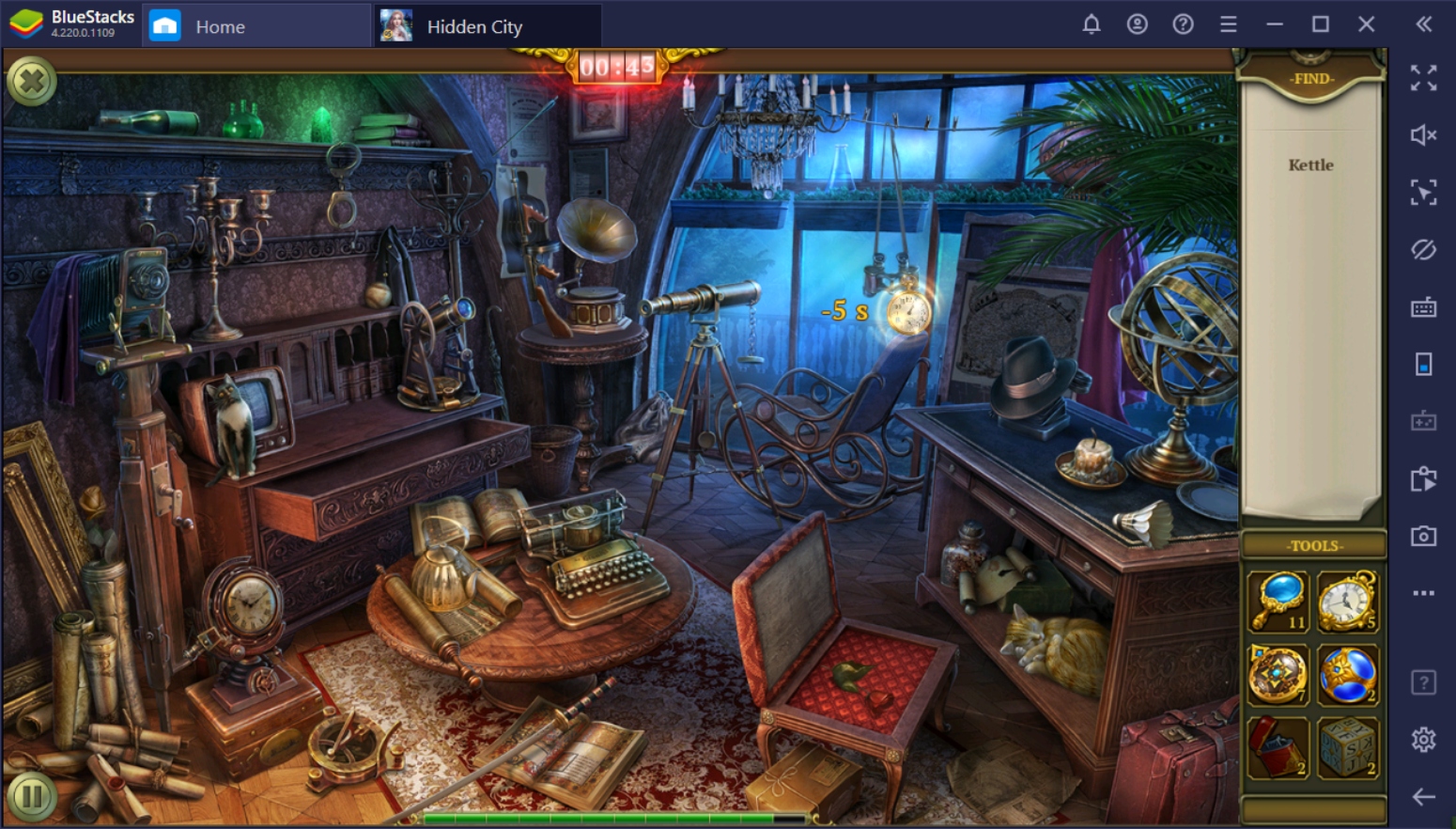 Hidden City's Exclusive Features and Game Modes
Hidden City wouldn't be as fun as it is if it were just your run-of-the-mill hidden object game with the same gameplay as all the other ones out there. To make the game more interesting, it features different goals, puzzles, and even game modes that give it a bit more *oomph* compared to the ones you are used to playing. That, combined with the engaging storyline, creates a gaming environment where you'll be able to enjoy playing the game for the weeks to come.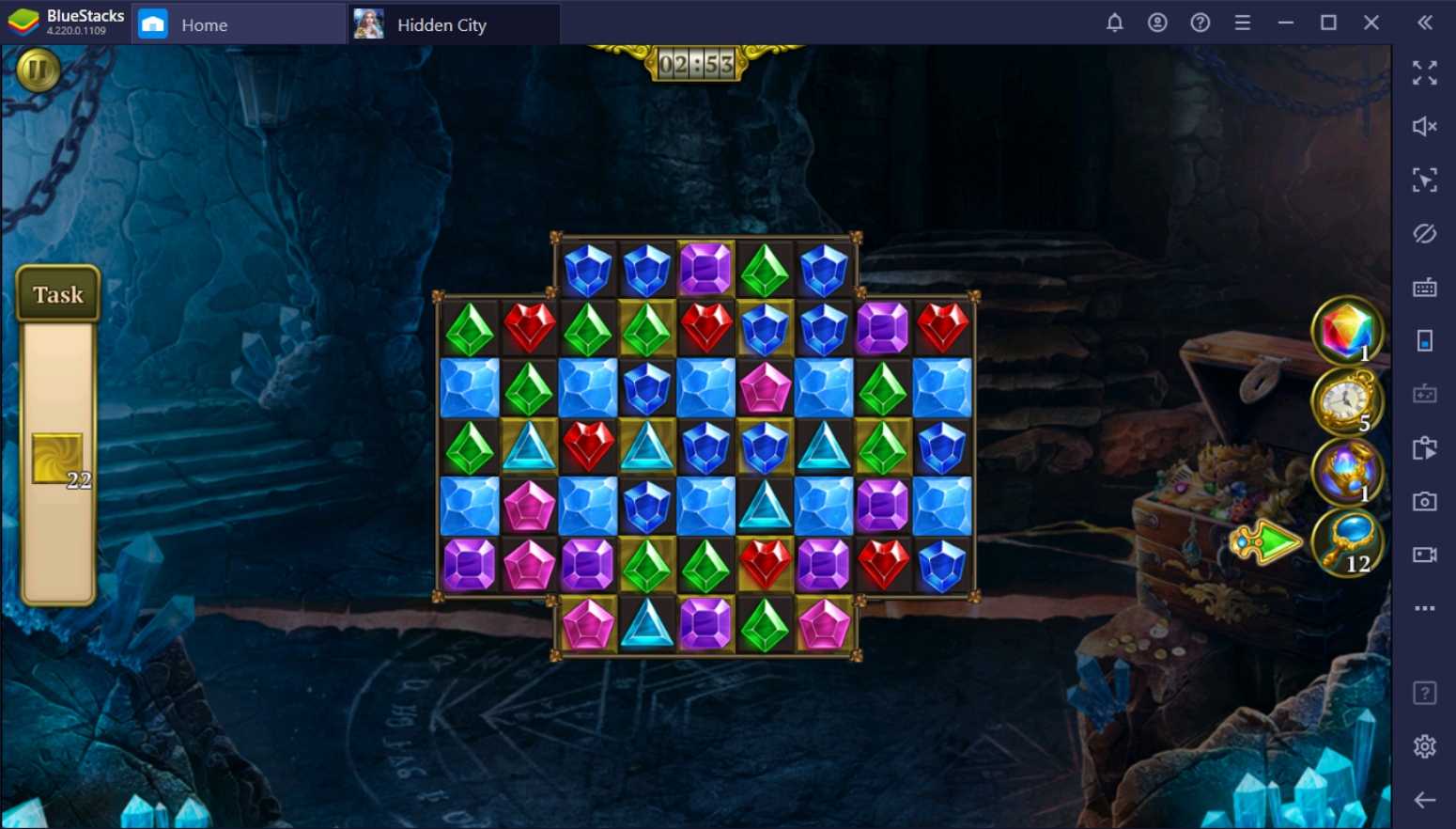 Following the Questline
Much like traditional RPGs, you'll be given a questline that follows the story of the game and gives you a goal to work towards. Quests are divided into either the main quest to complete the story, or a series of side quests, which give the story a bit of flavor and supporting details. This gives you a definite guide of what you should be doing to finish the game, but doesn't limit your gaming experience to linear gameplay either. After all, completing one stage after another can become a bit dull.
Exploring the Map
The City of Shadows is your primary map in the game. Here, you'll be able to see the various buildings that represent the puzzles you'll need to complete. Unlike traditional hidden object games, you can freely choose from these stages, as long as you've already unlocked them. Each puzzle is specific to the type of building it's set in, and you won't be able to repeat the same puzzle once you've completed it. Playing more games will upgrade each stage.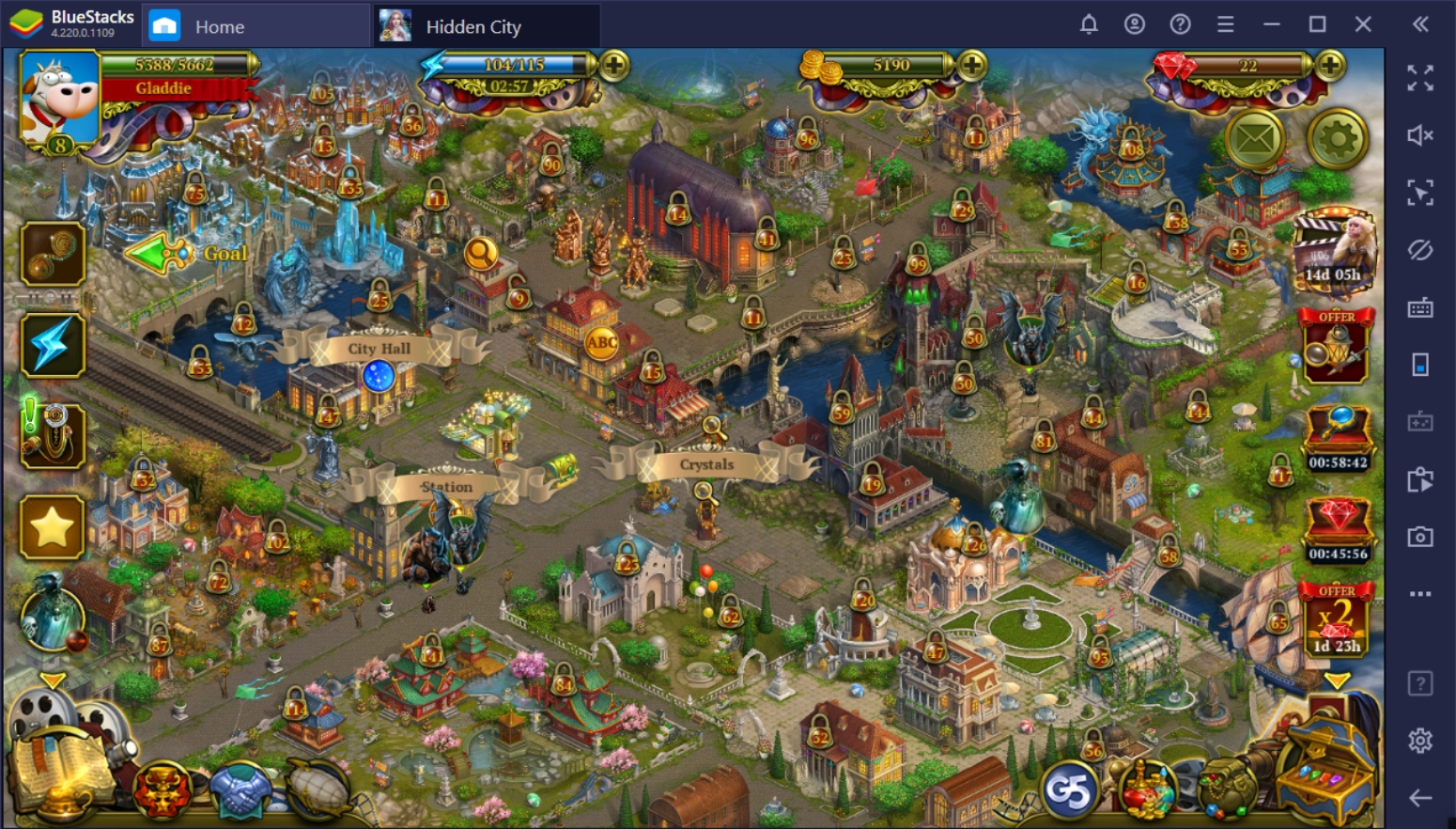 Collecting Items
To complete quests, you'll need to collect certain item sets. These sets will give you bonuses to help you on your questline, and ultimately complete the story. You can also farm other items like boosters to help you solve other puzzles in the game. Each stage drops certain items, so make sure to find out which stage will drop the specific item you're looking for, to complete that item's set.
The Dreaded Energy System
Energy systems are popular in a lot of mobile games, and Hidden City is no exception. To attempt a puzzle, you'll need to consume a specific amount of energy. Don't worry though, the game offers you 500 energy once you start, that you can use for the first week of gameplay. Your energy bar grows as you level up, and completing stages will refund you a bit of energy too. If you run out of energy, then the only thing you can do is wait until your energy bar refills.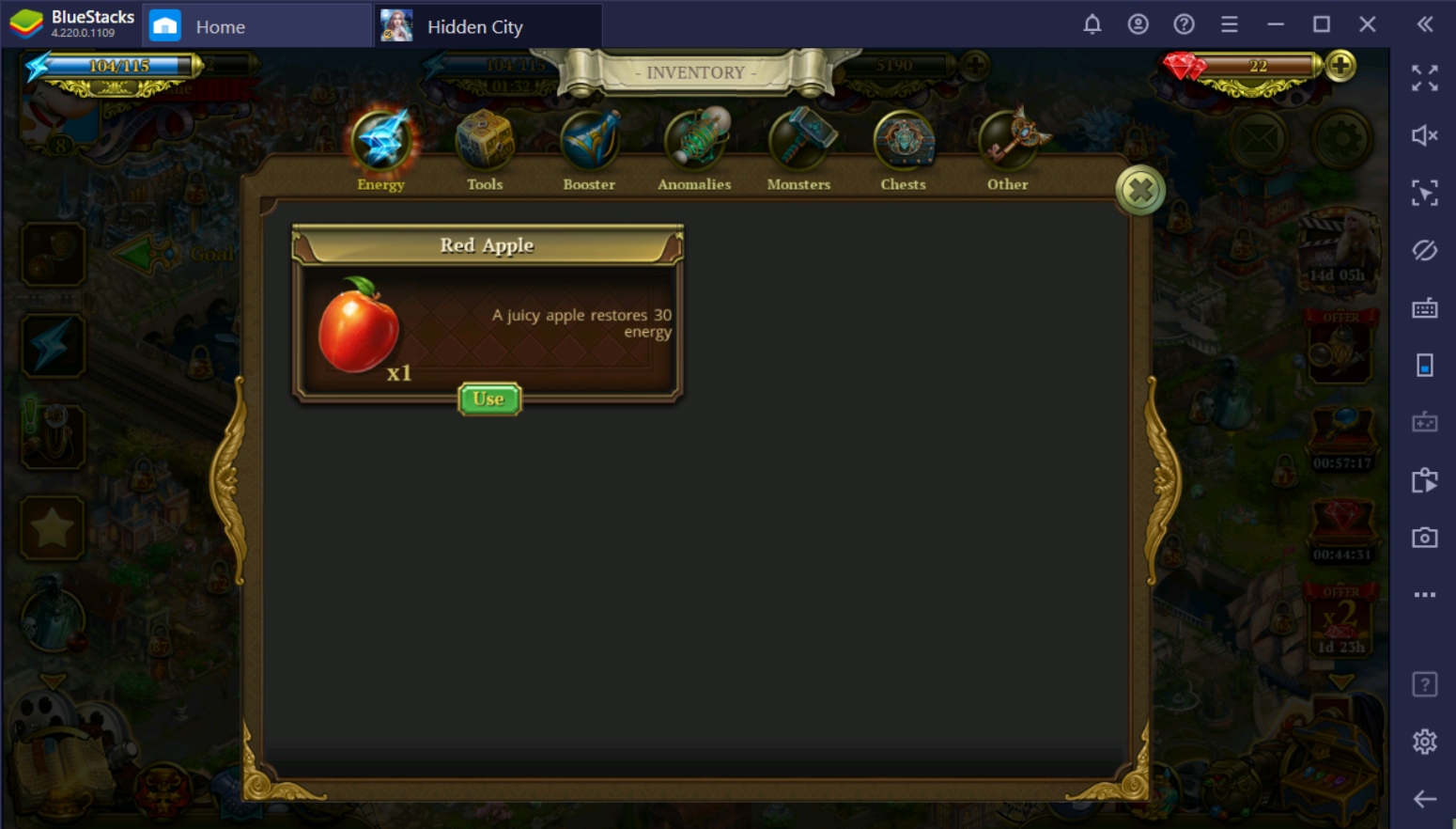 Share Your Experiences with the Community
G5 Friends is an exclusive forum-like platform where you can share your achievements and experiences with other people. Much like social media, you can add people you like and share stuff on your wall. You can also use the BlueStacks Screen Recorder Function to share your gameplay with friends. Play the game with the people you like and experience everything Hidden City has to offer with BlueStacks as your number 1 partner in mobile gaming on PC!