Game Guides
Hidden City – Tips and Tricks to Help You Win!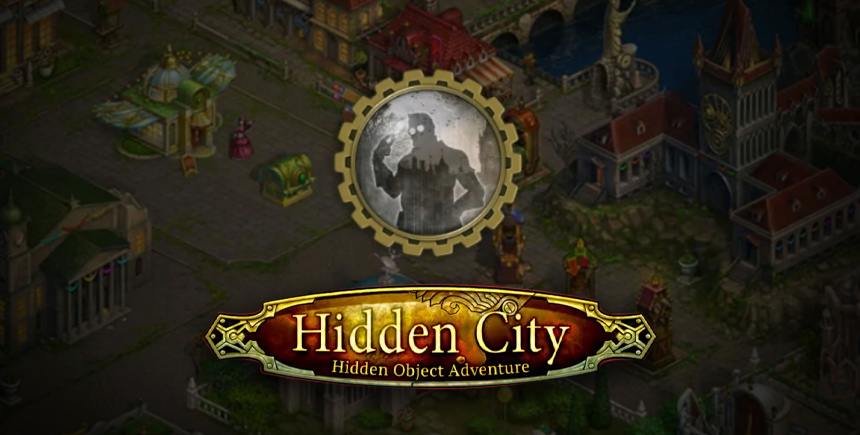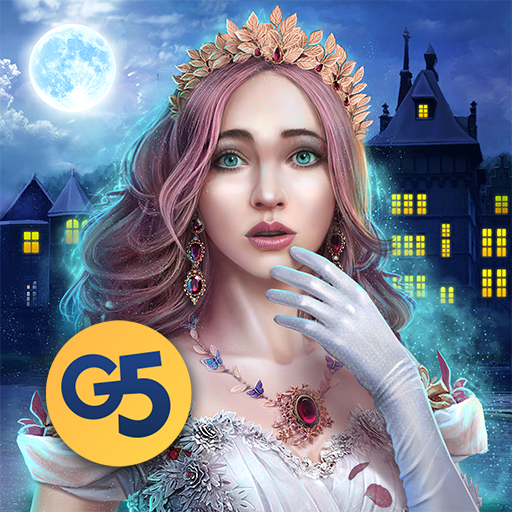 Hidden City on PC isn't a regular old hidden object game, as the game has set itself on a high difficulty level. Gamers that haven't tried playing these games before will definitely have a difficult time completing the higher stages. To successfully complete the game, you'll need to learn how to play the game efficiently, with a deep level of understanding. BlueStacks can give you just that, with our Tips and Tricks from advanced players!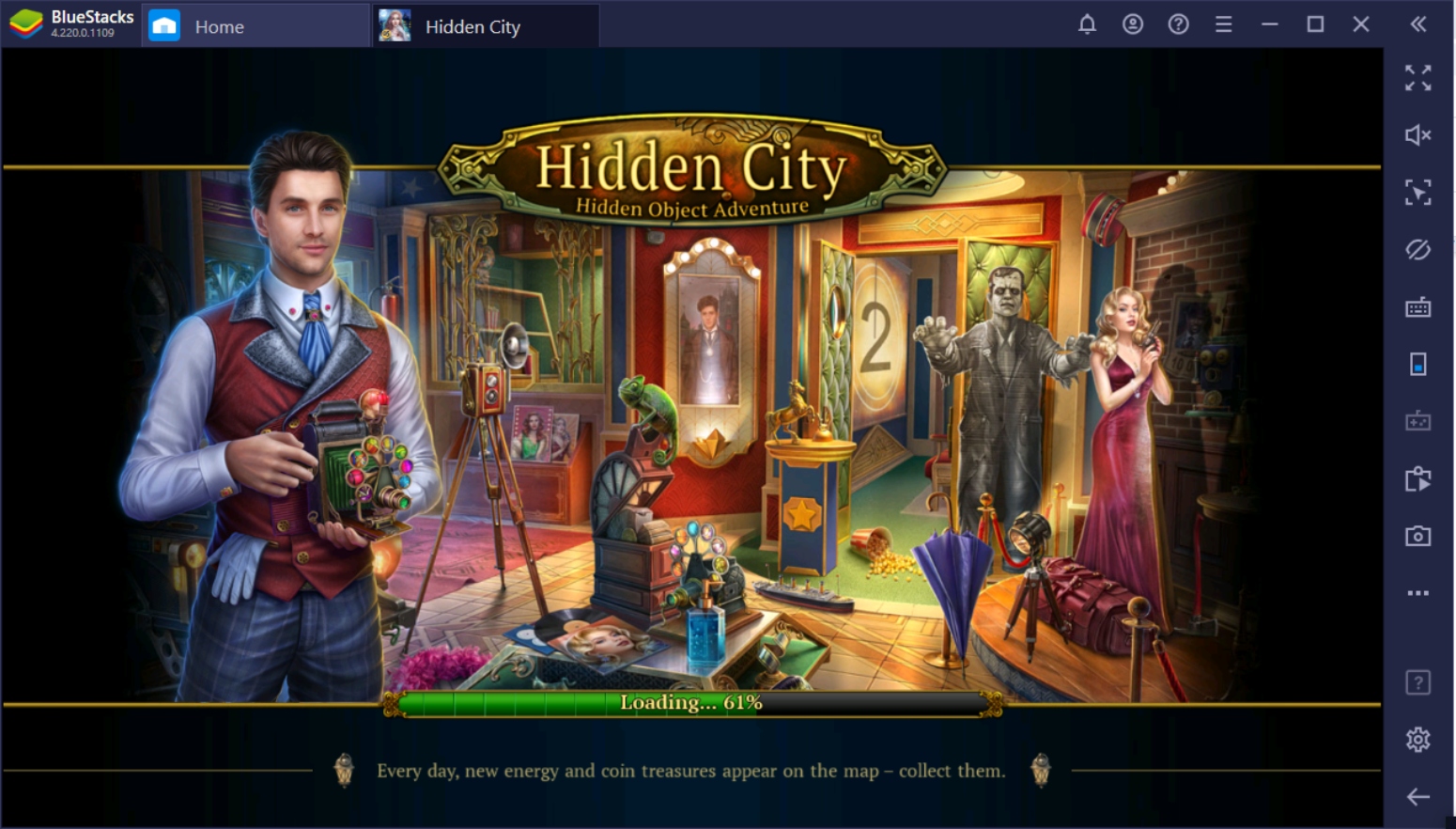 Hidden City has done a great job making the game unique to other games within the same genre. Incorporating elements from more popular game genres with a compelling storyline creates an environment that gives you all the reason you need to play. With the added charm of an engaging community, players can find an environment where they can share their experiences. To achieve success in Hidden City, you must understand what makes the game difficult in the first place.
Why Is Hidden City So Difficult To Play?
There are a number of reasons why Hidden City feels grueling. With the game being set in the early 1900s, most of the terms used are different from what we're used to. Some of these items are just downright dated – items that aren't even used in the world today. Not to mention, the items are incredibly well-hidden, generally being placed in locations where you wouldn't expect them to be lying around. Items designs also don't stand out with the environment.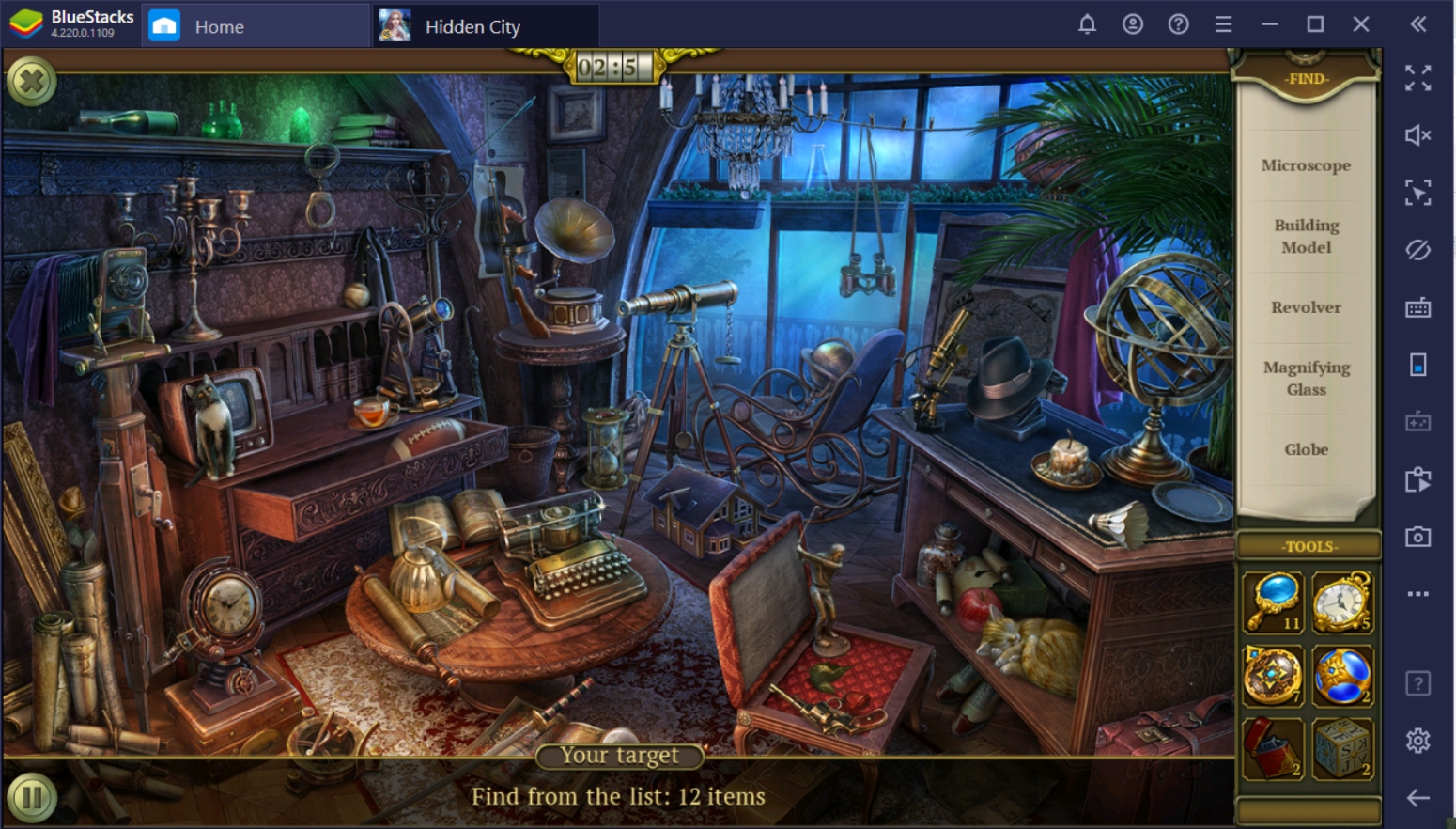 The game was created to have over 5800+ different puzzles, meaning you won't be solving the same puzzle twice in a row. It is true that some items in the early stages are almost always lying in the same place, but once you start unlocking more difficult stages, you won't be able to be a one-trick pony anymore. Once you hit that point, you need to get more creative with where you search for your items. The extremely limited time-attack and penalty system also restrict your options and can make you too nervous to think properly in-game.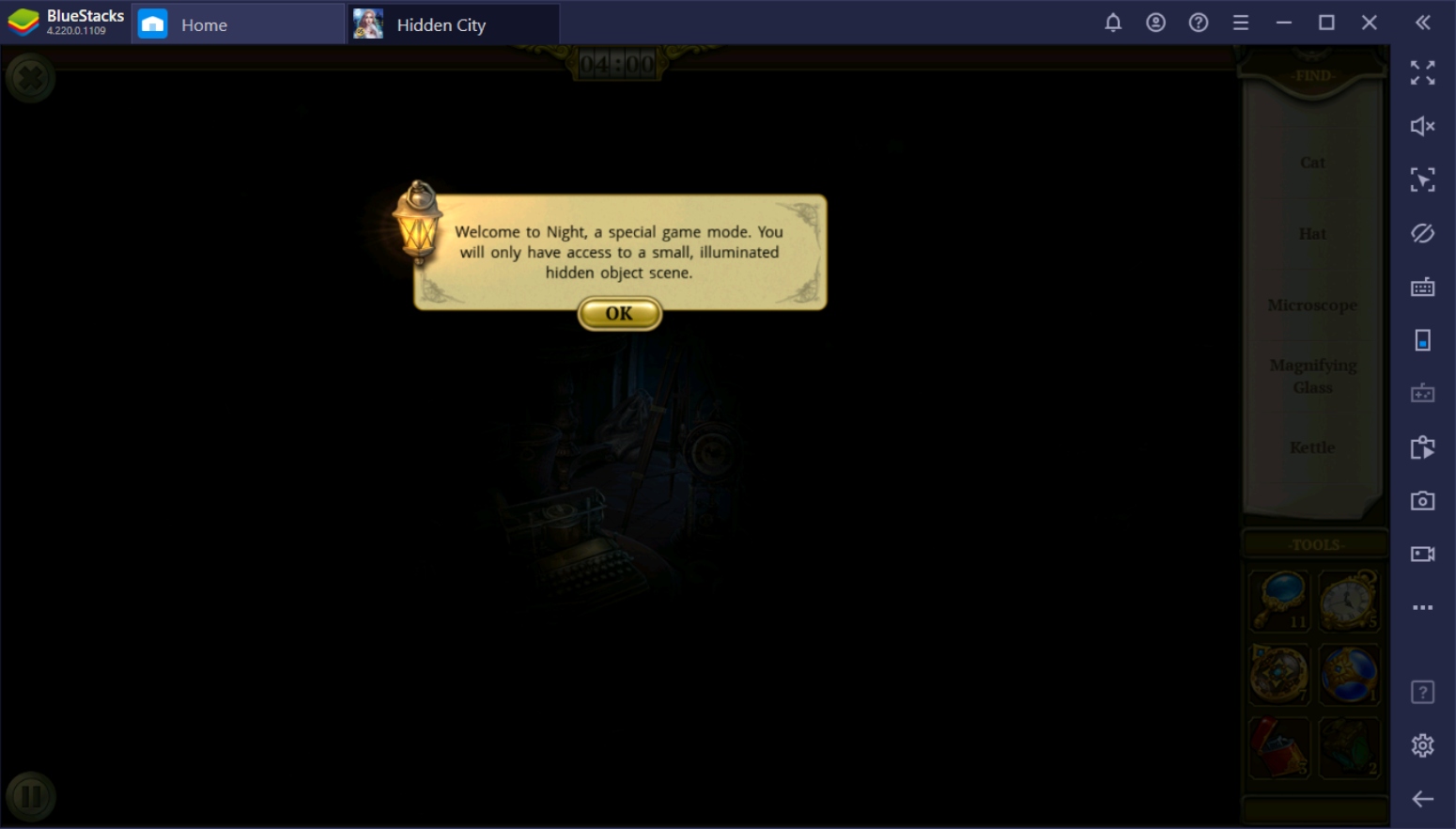 Conquering the Hidden City with these Tips and Tricks!
Time to take your gameplay to the next level and start completing those harder levels that you might have been struggling to finish. Follow these simple tips and tricks that every hidden object gamer finds useful when trying to complete stages. The BlueStacks Hidden City Guide has prepared you for success in all your future games and is here to accompany you on your journey to achieving 100% completion in the game. Here's how you can do it:
Playing on a bigger screen!
One problem that you may have while playing this game is playing on a small screen. The size of the items you're looking for are proportional to the screen size of your game. Playing the game on a smartphone can be very difficult, especially if your phone can't handle the graphics. Play on a larger screen such as your laptop or desktop computer with the help of BlueStacks as your main platform in playing different mobile games.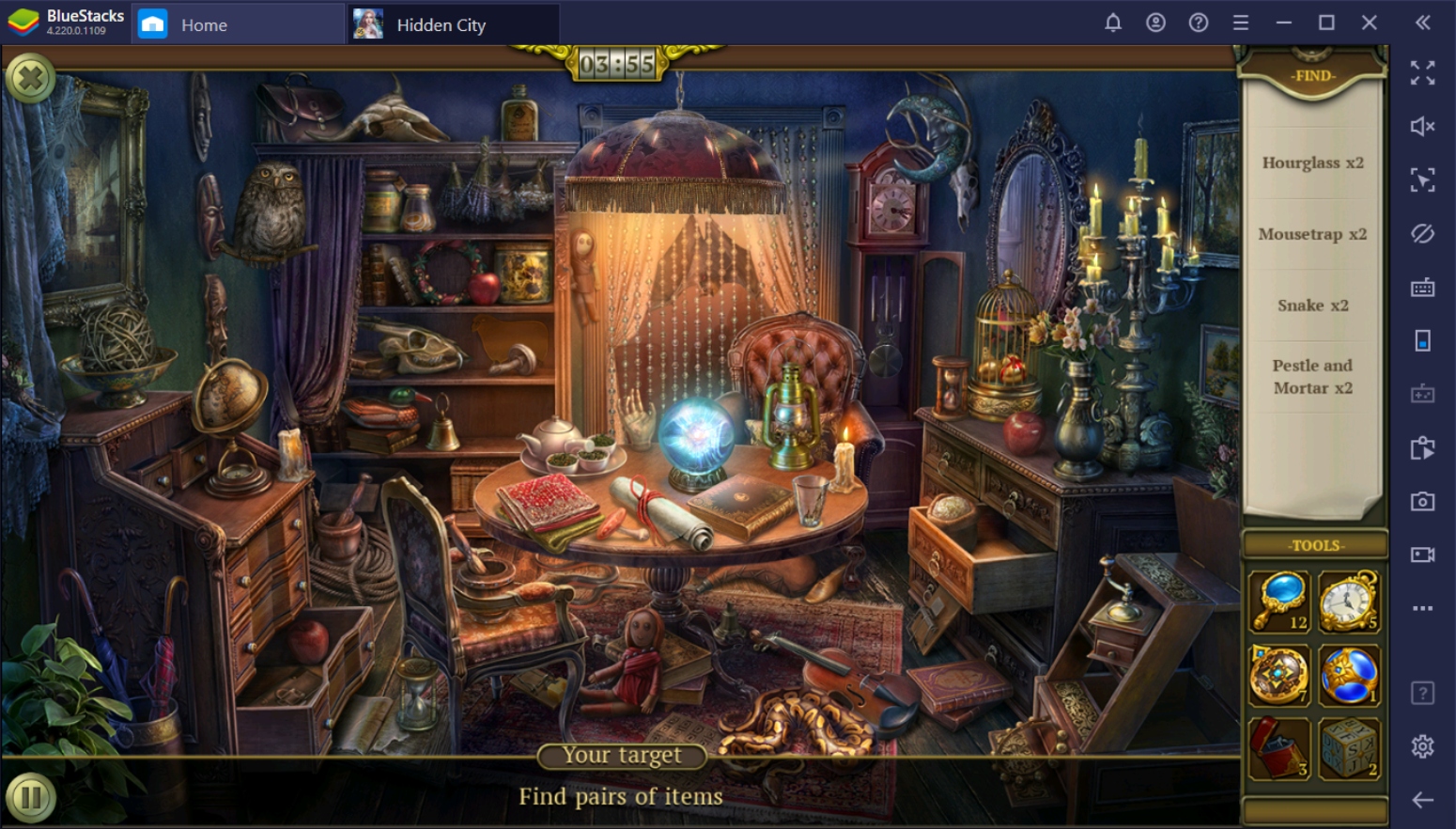 Proper Way to Scan the Surroundings
The first thing you need to do at the start of the game is look at all the items on your list. Some items can be found right away, but when you start having trouble looking for an item on your list, try searching for the item starting from the outer circle of the image spiraling into the image's center. This allows you to check every corner and area so that you don't miss out on spots that you were subconsciously avoiding – you know, the ones you ignored because you probably didn't think it was there in the first place.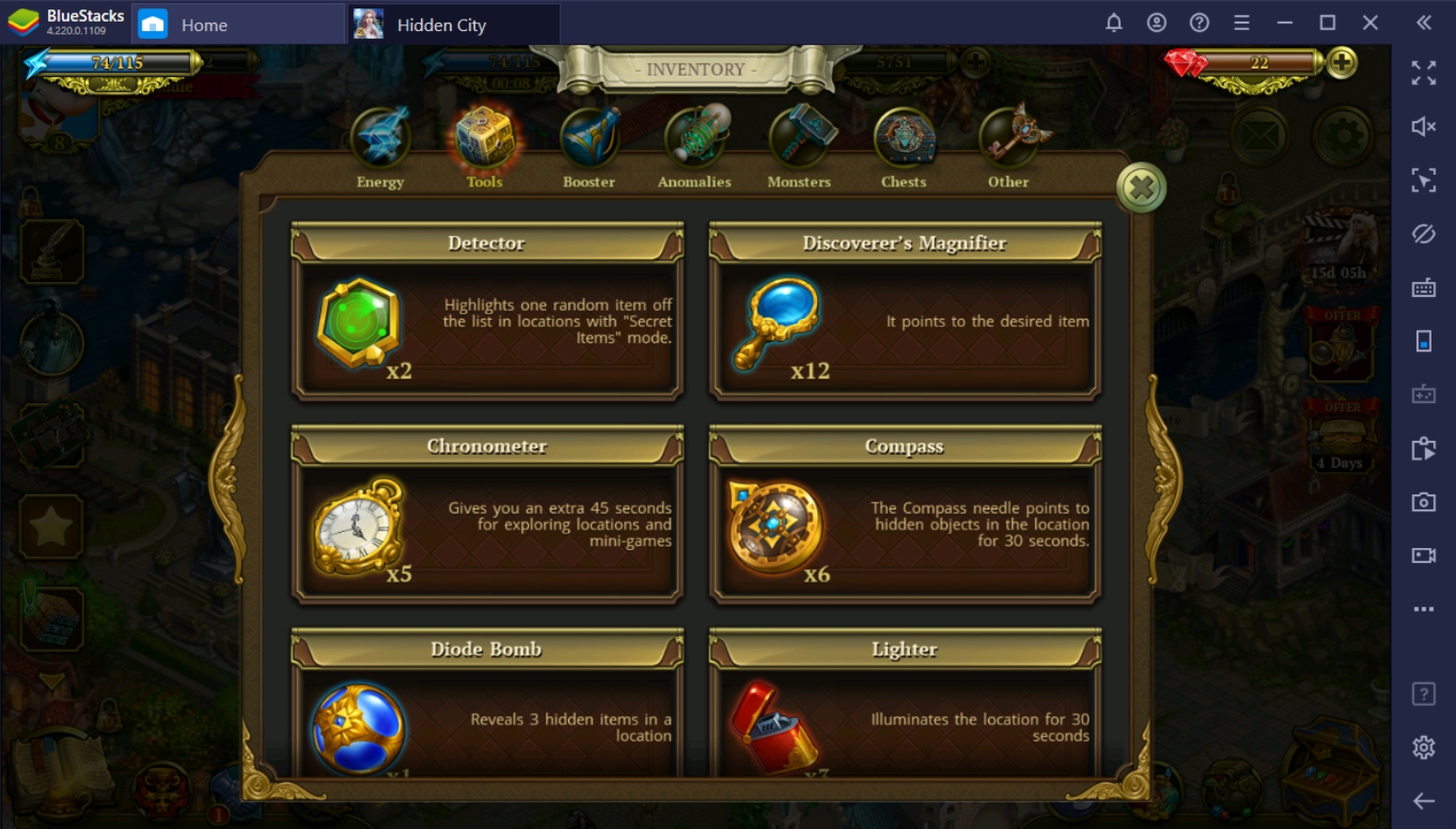 Keep Calm and Ignore the Timer
Whether the timer is on 3-minutes or 15-seconds, you should avoid looking at the timer since it'll only make you more anxious. The best thing to do is keep looking for the items you're trying to find so that you don't waste your precious time. Panicking and randomly tapping on the screen won't help you either because it'll just give you a 10-second penalty every time you do so. The time-limit serves as your main distraction towards completing the stage.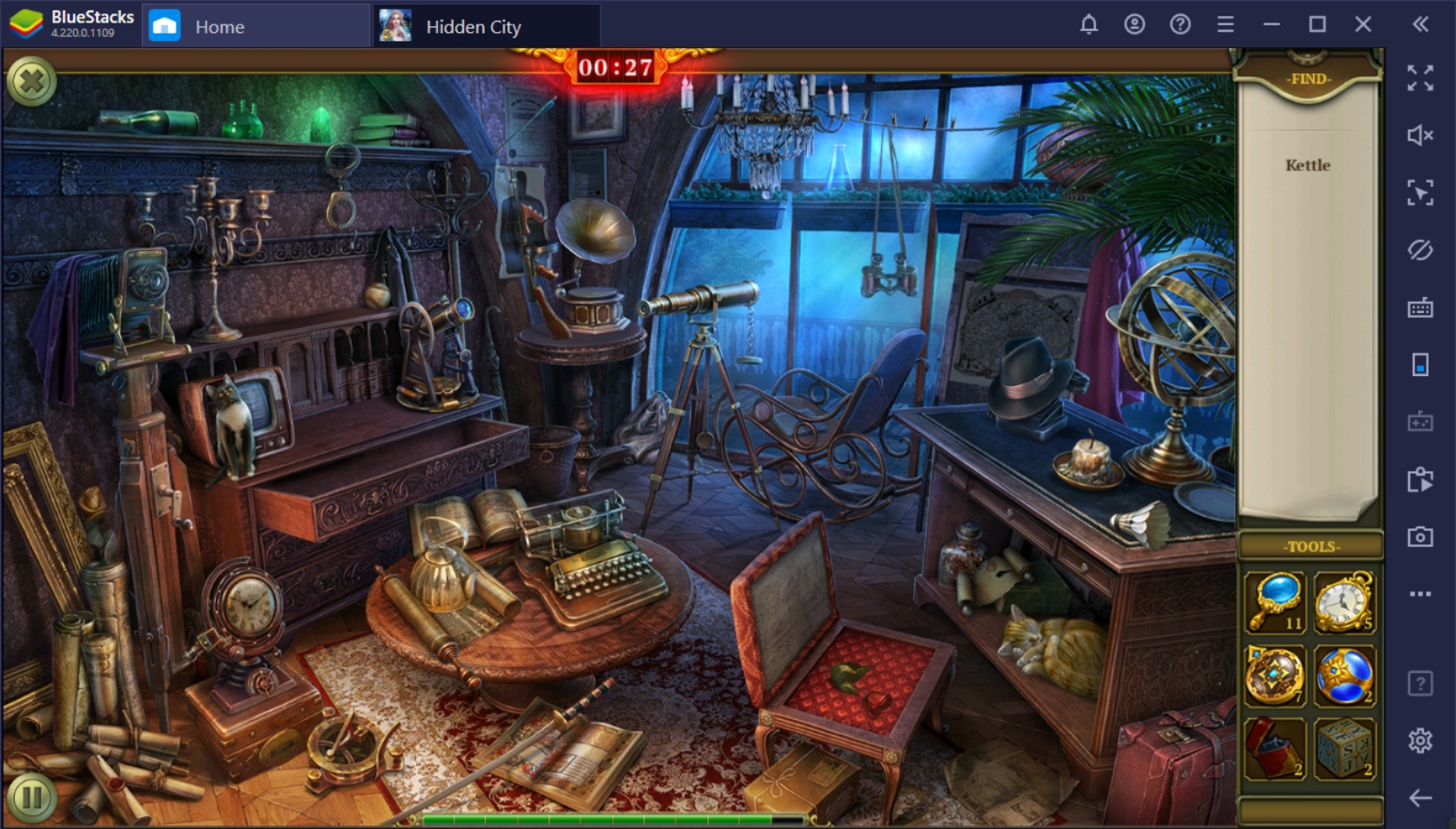 Note: When you're really low on energy and want to finish the game but your timer is running out, you can try to screenshot your game and try to look for it on the image. However, this ruins the entire experience because it's essentially cheating. This also doesn't work on some devices because the game will still run the timer even if the app is just in the background. Make sure not to close the game while doing this otherwise it'll ruin your progress entirely.
Ask for Help from the Community!
G5 Friends is your personal forum-like platform where you can meet players who play the same games as you. You can ask people for advice on how to clear the game, or share how you completed yours with other people. You can also try checking out the beginner's guide for Hidden City where various guides will be posted to help players like you. This gives players the opportunity to improve at the game together, rather than just blindly trying to figure it out yourself.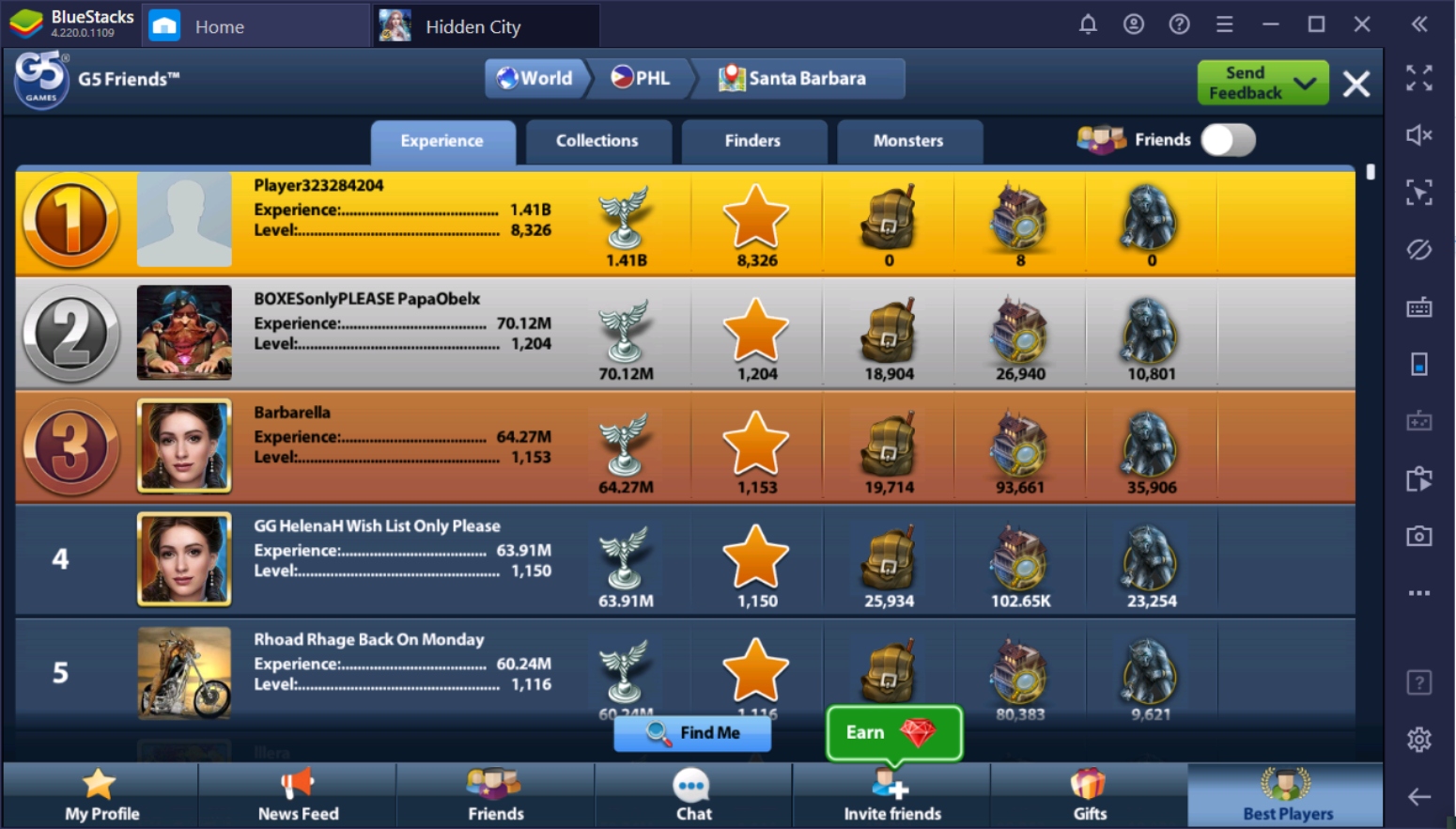 Your Adventure Through the City of Shadows Await!
The City of Shadows is a dangerous place filled with dark energy and mysterious forces that are hard to understand, and even more difficult to explain. As the person who is destined to solve the mysteries of this city, you must overcome all the obstacles that come your way. Look for the answers by solving different puzzles, defeating friends, or collecting a series of various items that will help you along the way. All of this and more in Hidden City!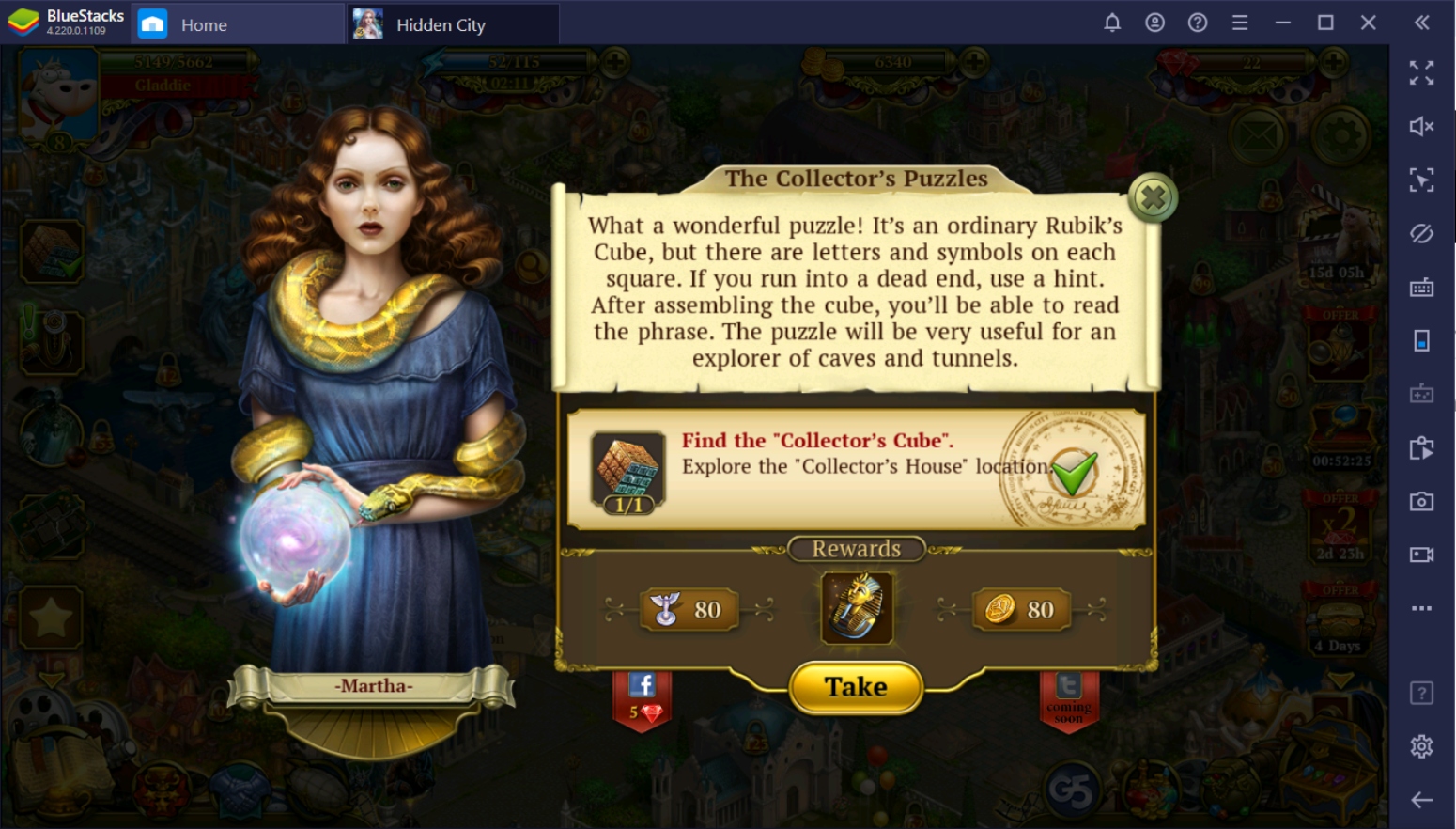 The thought of completing a game is certainly exciting but won't come to you as easy as you'd think. You'll need to overcome the most difficult of challenges and prove that you're worthy of being number one. Prove to everyone that you're capable of solving all these puzzles easily with the help of BlueStacks PC as your partner through all of it!