Game Guides
Download Hidden City on PC with BlueStacks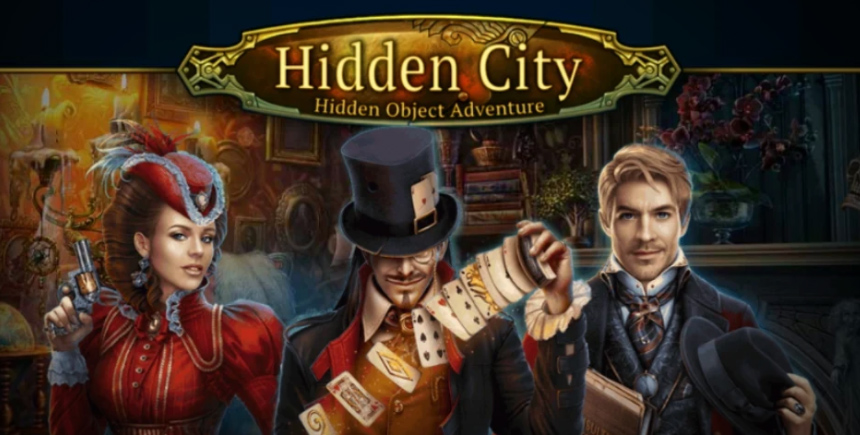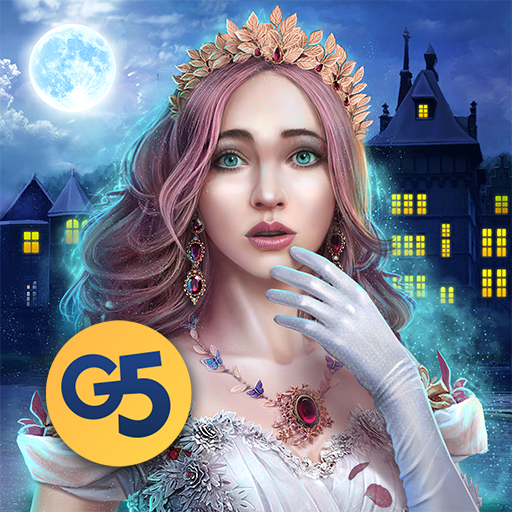 Hidden City is a hidden object game where you search for a list of items indicated on your screen to complete quests and collect specific items in the game. The game is set in an alternate dimension, where you will be able to interact with and battle beings who entangle themselves with the dark powers of the universe. Enjoy solving complex puzzles, collecting unique items, and battling powerful figures alongside the ever-growing community in the game with BlueStacks PC.
Hidden Object games test your ability to look for items in seemingly messy settings, with items strewn about, just to challenge your eyes a bit more. Even better, the game added a little twist to the game genre by incorporating extra visual hurdles to more difficult game modes. Such hurdles include using silhouettes on the list, or searching for items by the pair. Unfortunately for you, since the world is set in the early 1900s, some of the items on the list may seem outdated and unfamiliar, compared to how they would look in this day and age.
What is Hidden City's Story About?
In Hidden City, you find yourself in the middle of the City of Shadows where a woman found you unconscious. Supposedly, you were with your friend, Jacob, but he was kidnapped shortly after. Having very hazy memories of your past life, you take on the challenge of finding Jacob alongside the city's detective. By searching for clues around town and scouring popular sites, you will find pieces that will lead you to your lost friend. Solving the puzzles isn't as easy as you'd think; you'll need more than luck to get you through.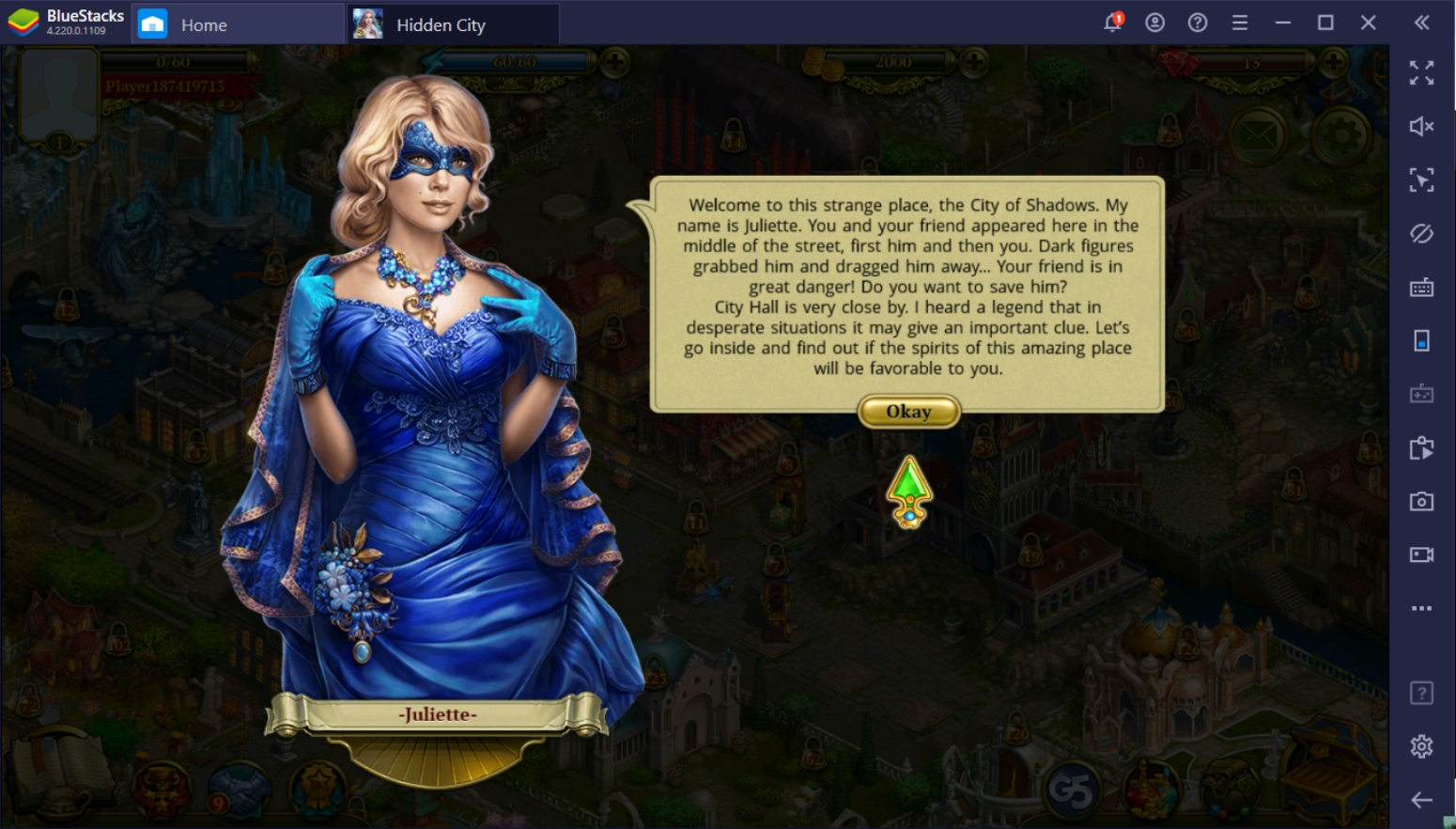 The world is set in the early 1900s, which means the objects, architecture, beliefs, and even the language feels rather unfamiliar. Of course this isn't a bad thing, since it adds to the game's appeal and makes it more exciting to play. The game is shrouded by a theme leaning towards the dark elements of magical beings. This makes the experience with each stage feel just the right amount of eerie and disturbing, especially for players who aren't exactly into horror mysteries.
How to Install Hidden City on BlueStacks PC
Now that you've decided to install Hidden City on BlueStacks PC, all you need to learn is how to do it. Playing on BlueStacks definitely has its benefits for players like you who like to spend a lot of time on the computer rather than on their smartphones. Luckily, BlueStacks has made the process of getting this game ready on your client really easy. If you're planning to install Hidden City on BlueStacks, simply follow these simple steps and you'll be ready to go!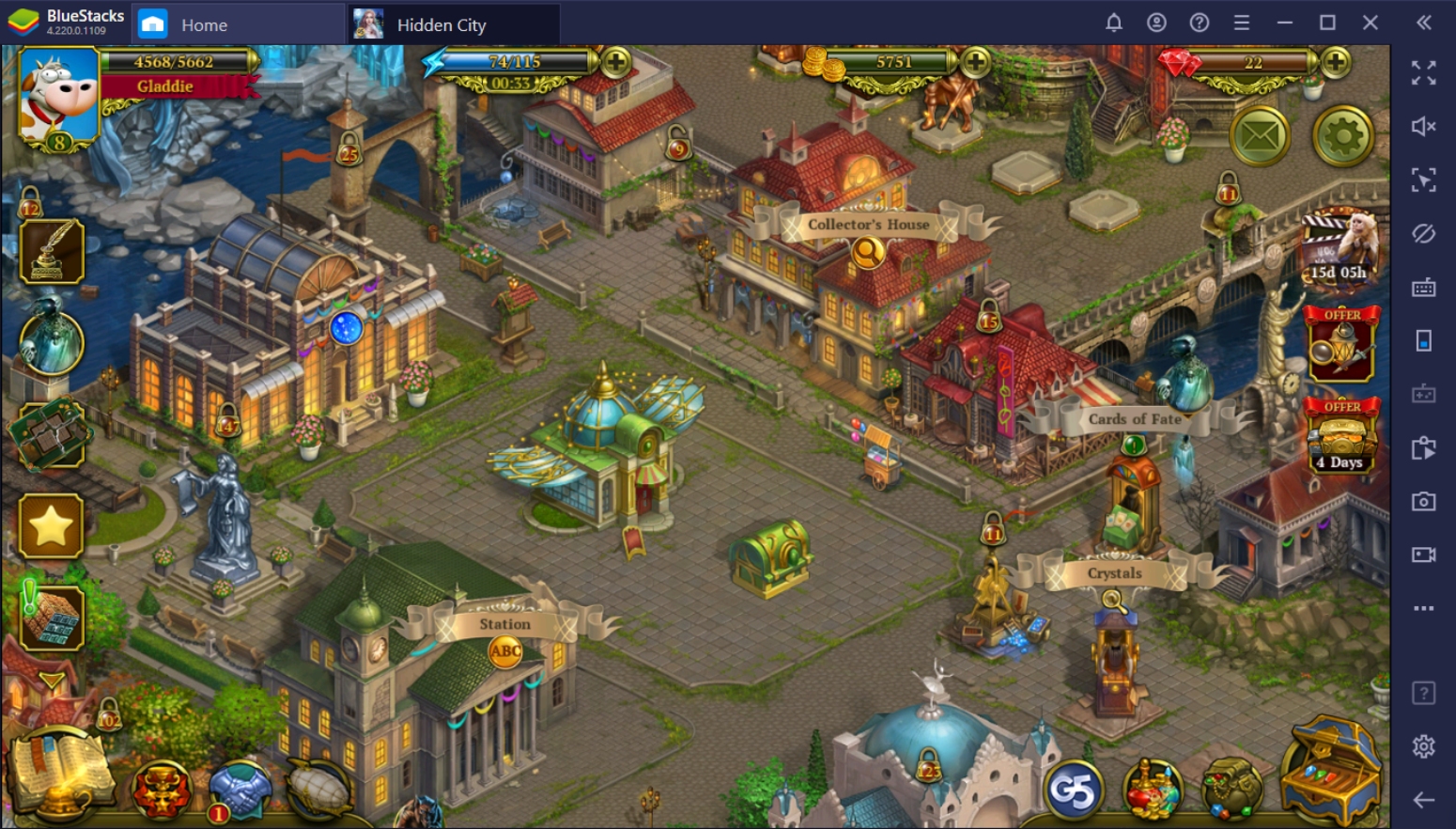 Download and set up your Bluestacks client on your PC
Link your Google Account to the Play Store
Go to Google Play on Your Library to look for Hidden City.
Download the game to your Bluestacks client
Open the game and reveal the dark secrets that lie in City of Shadows!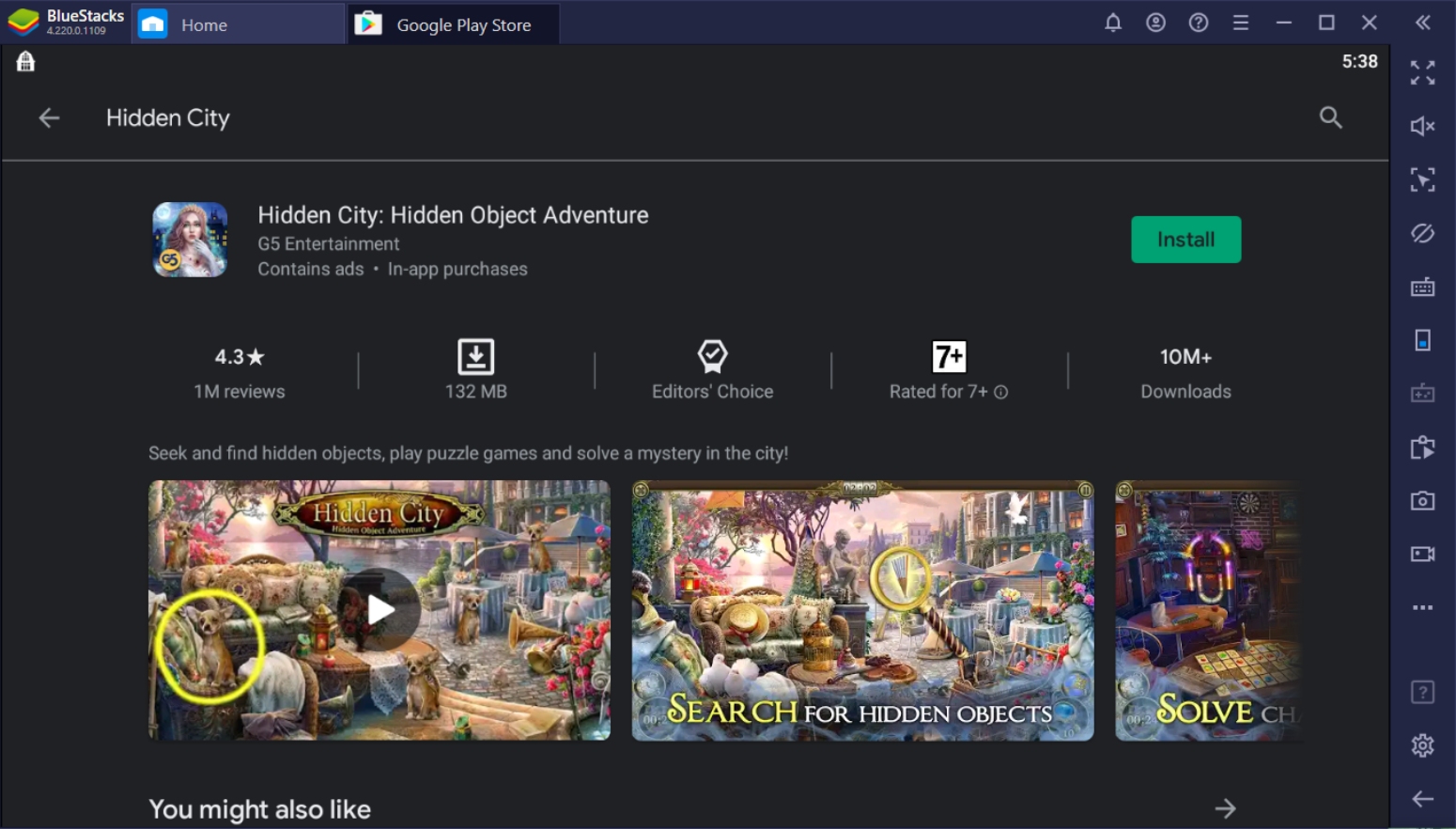 What Do I Get From Playing Hidden City on PC with BlueStacks ?
Successfully installed Hidden City on your BlueStacks client? Now you're ready to enjoy all the different features that BlueStacks has to offer when you're playing on your PC! The upgraded experience from switching away from the limited smartphone platform will give you a better way to play all your games. Here are the different ways you can take advantage of playing Hidden City on BlueStacks with the bonus features that the platform has to offer.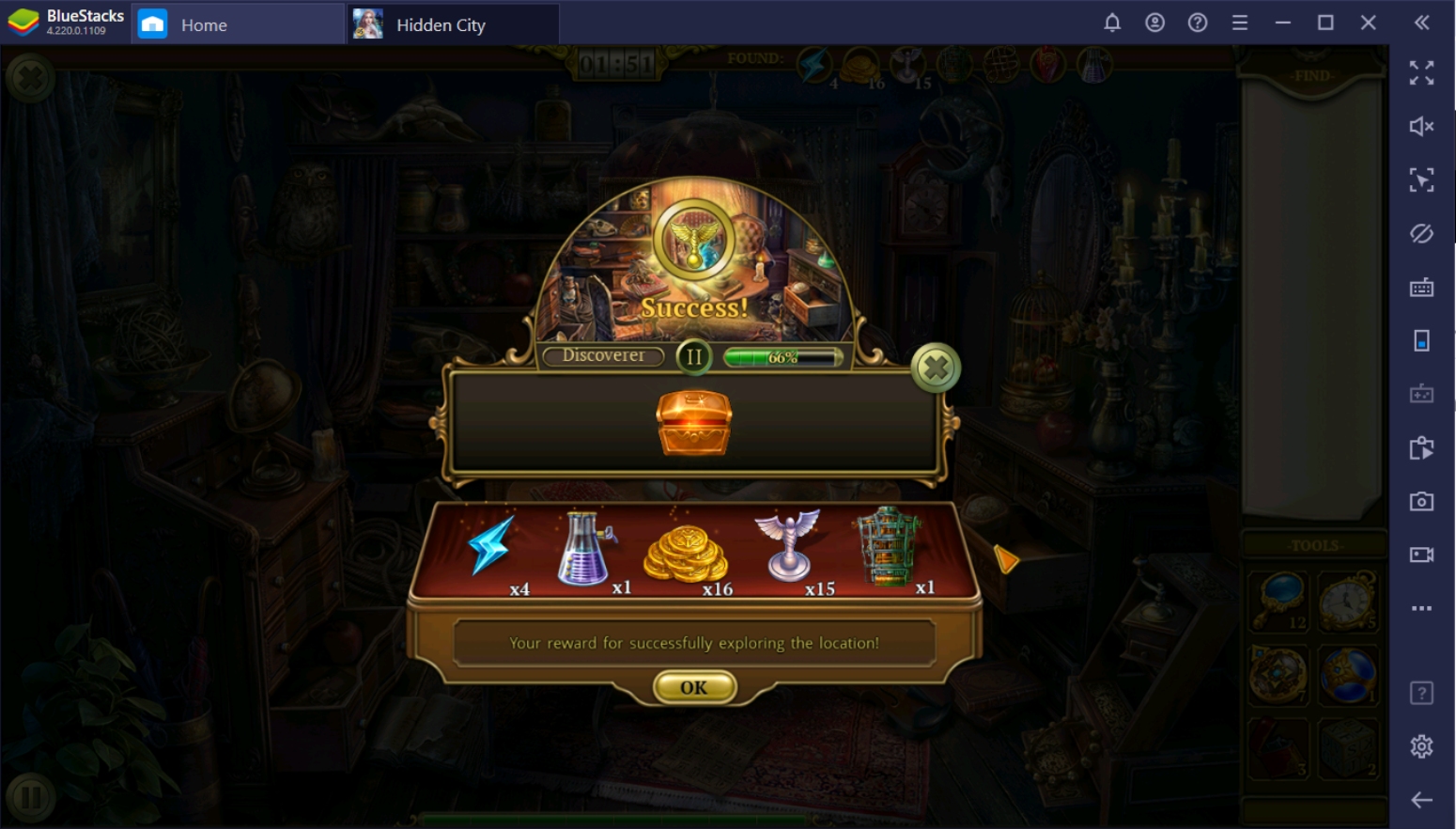 Find Items Easily With A Bigger Screen
It's no secret that playing on a bigger screen is a definite advantage in playing hidden object games. With BlueStacks, you can fully customize the size of the screen you are playing on, being limited only by the actual size of your monitor. BlueStacks doesn't compromise the quality of the images being shown on the client, even if you adjust it to the largest possible screen size. Now it's easier than ever to find all the hidden items when you have the best view!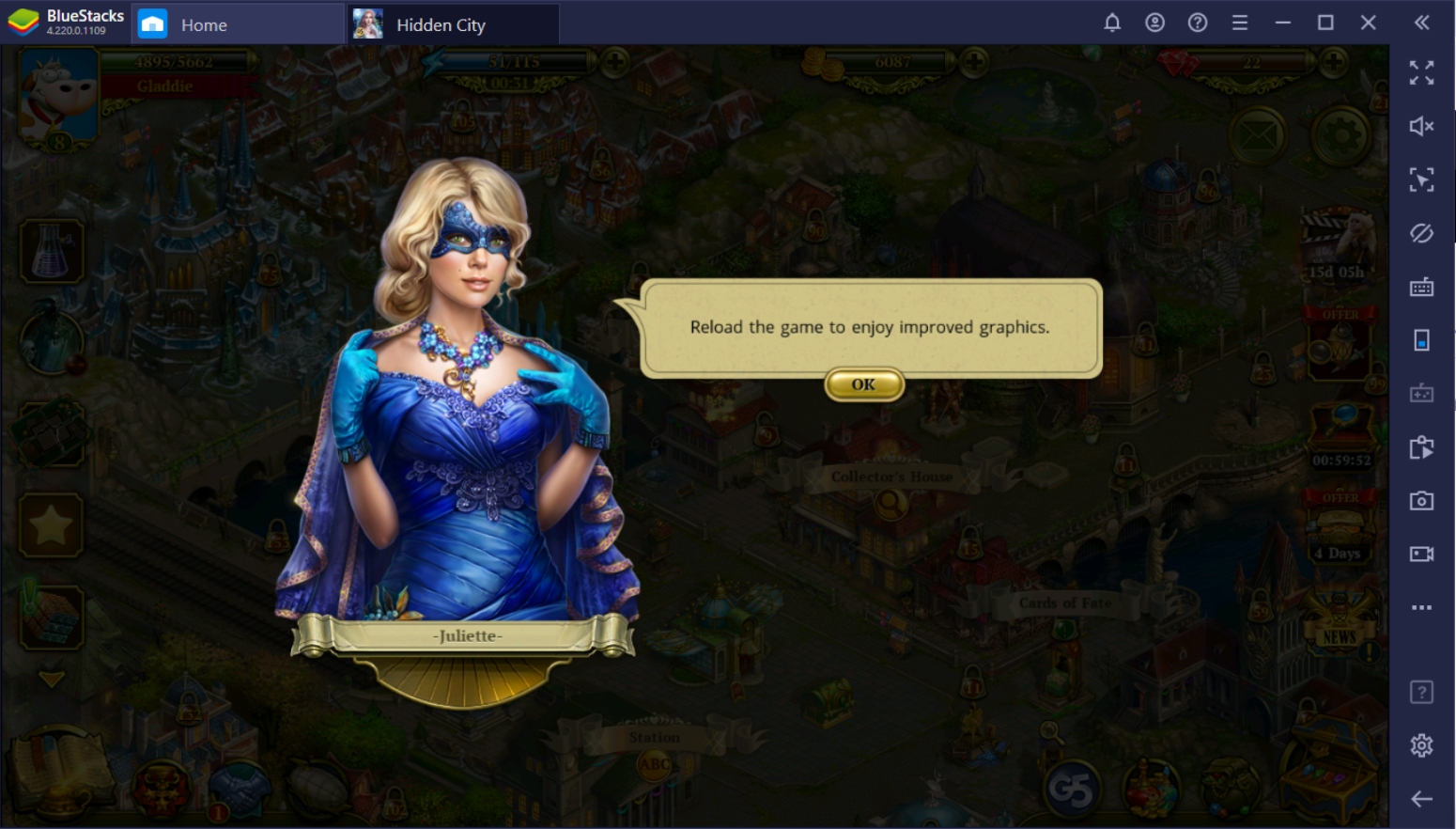 Another great feature on BlueStacks that you can incentivize is the pinpoint accuracy of cursor clicking. Since some items are incredibly small and hidden behind other objects, you'll appreciate having a more accurate method to click the items you find. One thing to remember is that misclicking items gives you a time penalty of 10 seconds. Under the time pressure, it's best to conserve the time that you have by not making any mistakes that would cost you the round.
Share Your Experiences With the G5 Community
The G5 Friends is your social media platform which is exclusive to games owned by G5 Games. This is where you can share your achievements, stories, or simply ask questions to your friends that play the same games as you. Use the Screen Recorder Function to share your best moments with the community.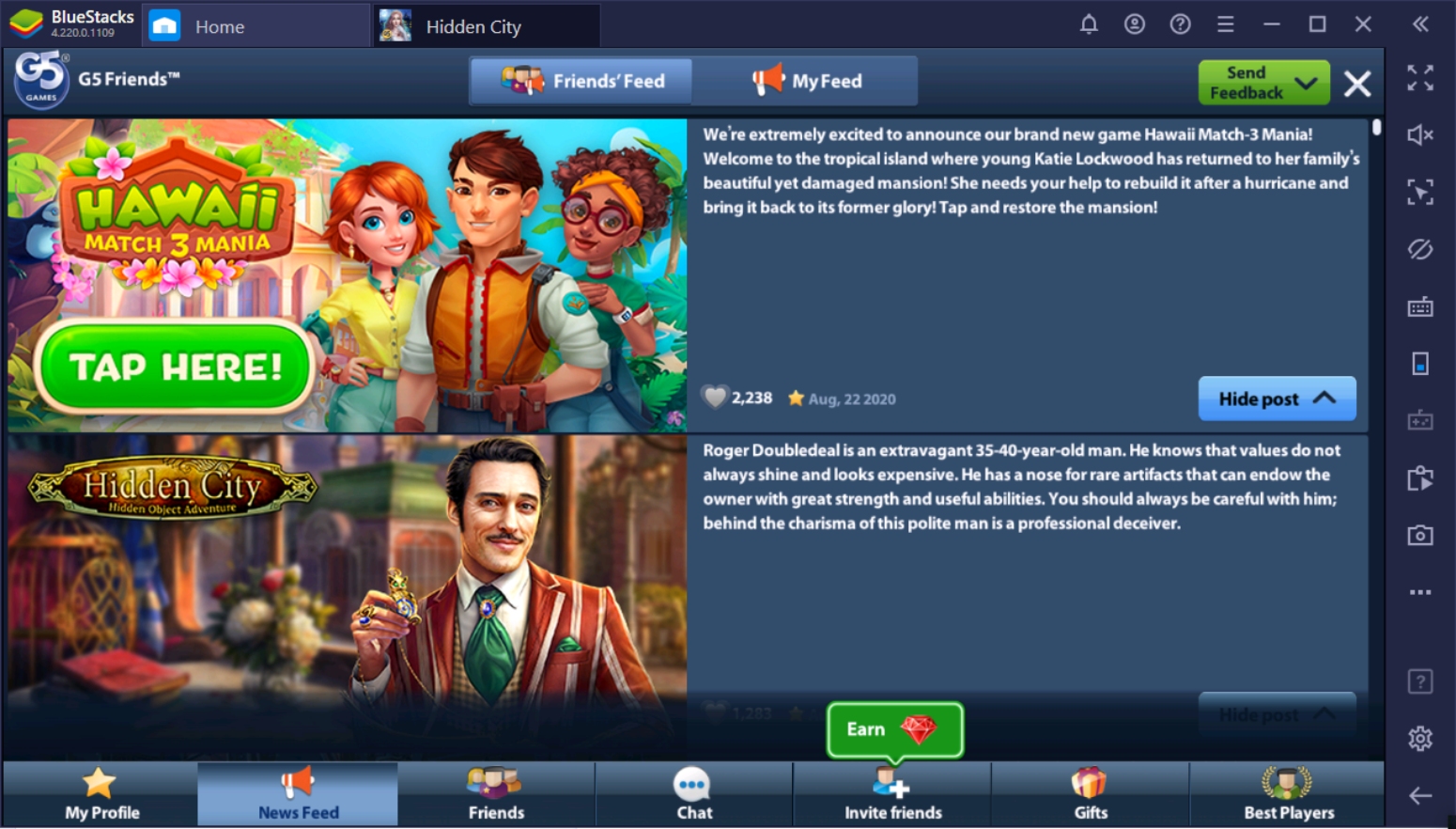 Unlock the Hidden Secrets of the City of Shadows
Some things aren't right with what these people are trying to tell you. The City of Shadows is hiding something. In order to get the answers you need, you'll need to go along with the characters and try to discover what all of this is about. Will everything change for the better when you find your "friend" Jacob, or will it take a turn for the worst? The only thing you know for sure is that the one person you can truly trust is yourself when it comes to finding the answers that you want.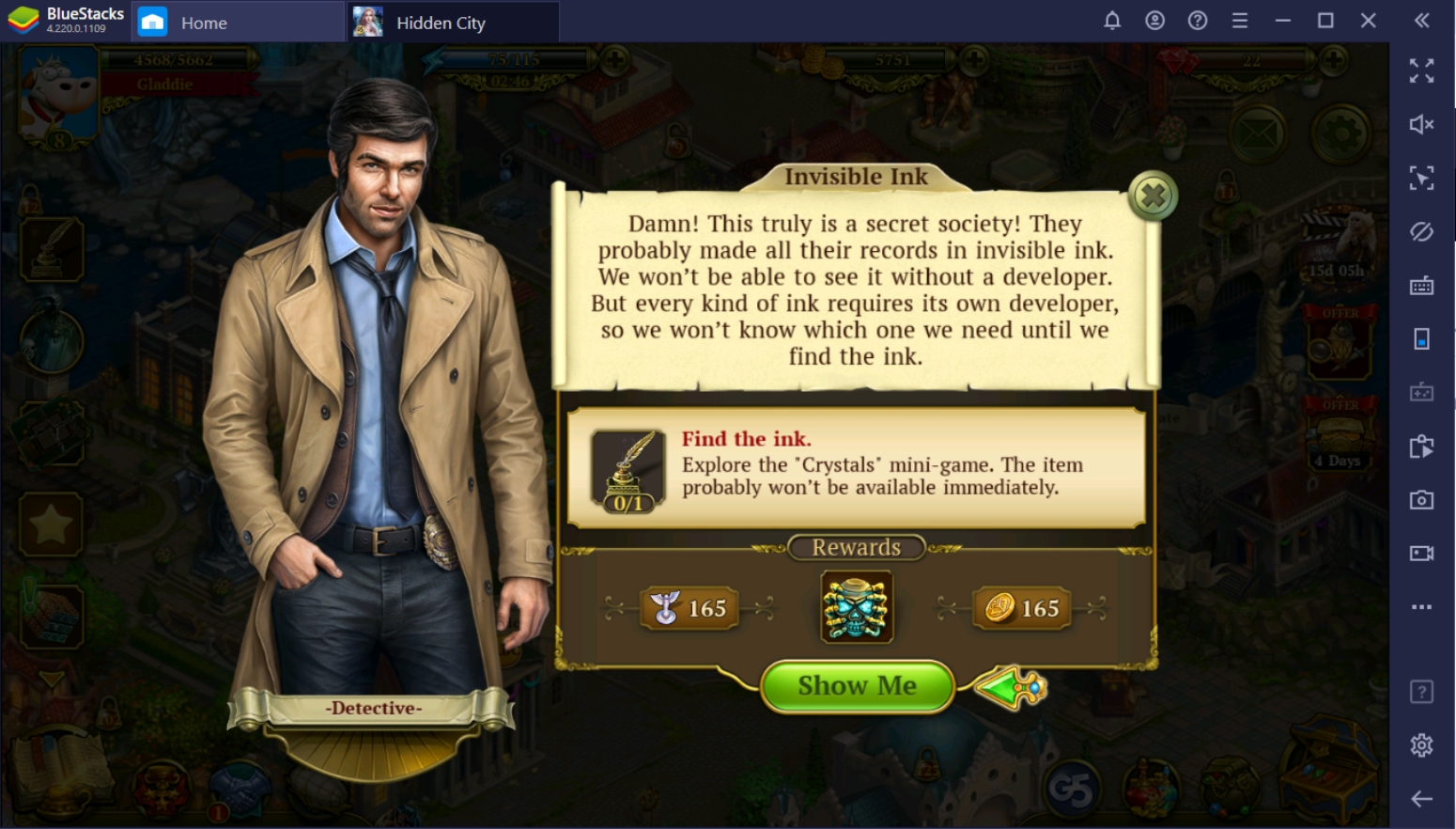 Enjoy the different puzzles and minigames that the game offers to pass the time, while improving your cognition and deductive skills too! There are different ways you can play the game, especially with over 5800 puzzles available. This is a game you'll definitely be playing for a long time, and it's great when you find yourself not doing much. And now that you have BlueStacks at your side, you'll be able to enjoy the game even more!