Game Guides
Start Your Engine – How to Play Hot Wheel Unlimited on PC with BlueStacks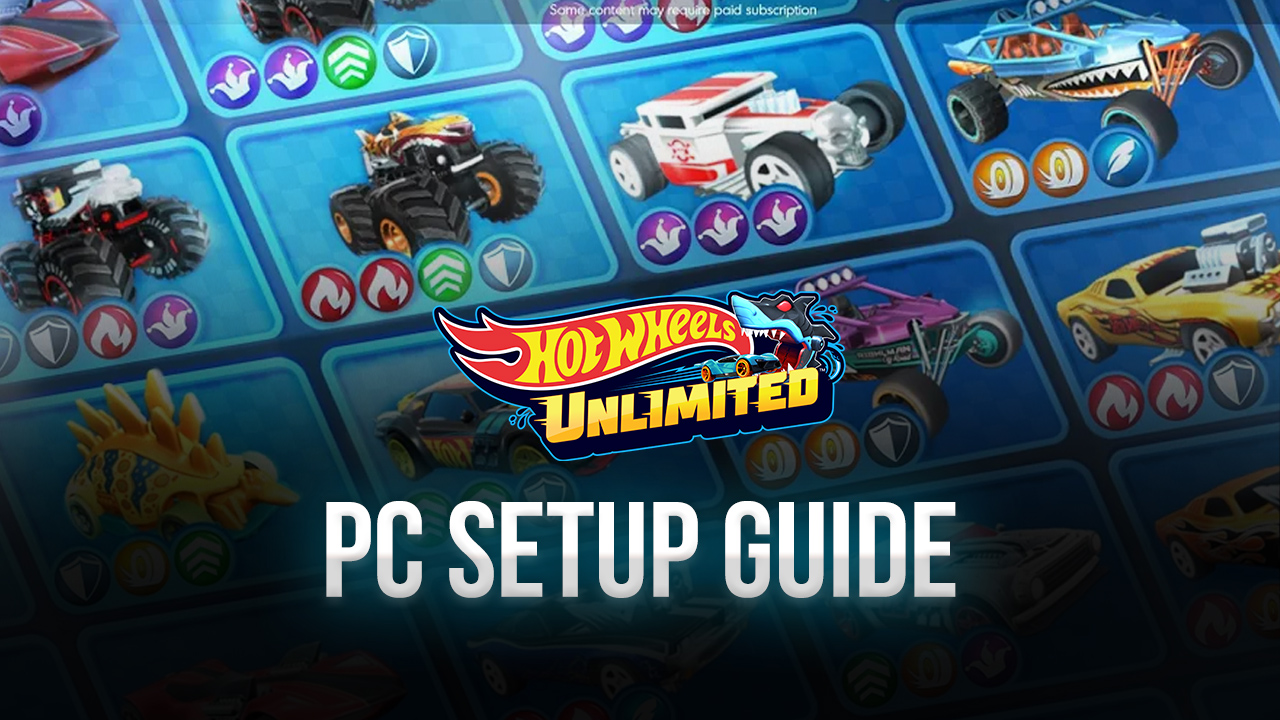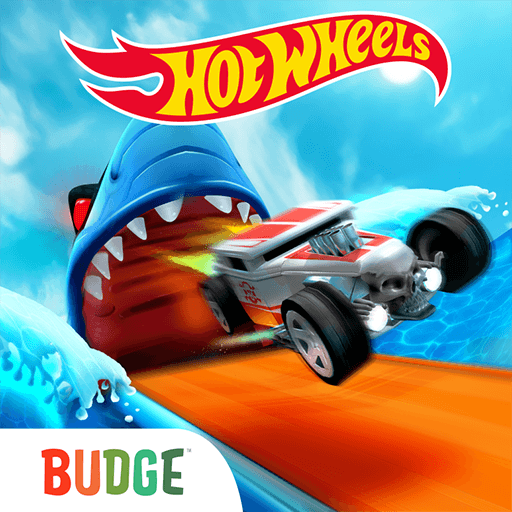 Hot Wheels is universally known for not only its astonishing toy cars but also its myriad of customizable race tracks that played with the laws of physics. Kids – mainly boys – from all around the world often go crazy when they see Hot Wheels in toy stores. However, given the current pandemic, going to toy stores may not be the best course of action to take. Fortunately, you don't have to go to one in order to still experience the fun of racing Hot Wheels by playing Hot Wheels Unlimited now on PC or Mac with BlueStacks.
This fun mobile game by Bunge Studios condenses everything that made Hot Wheels enjoyable into your smartphone or in this case, your PC or Mac. In this article, we'll show you how to download and install Hot Wheels Unlimited and also give brief introductions to the game's features.
How to Download and Install How Wheels Unlimited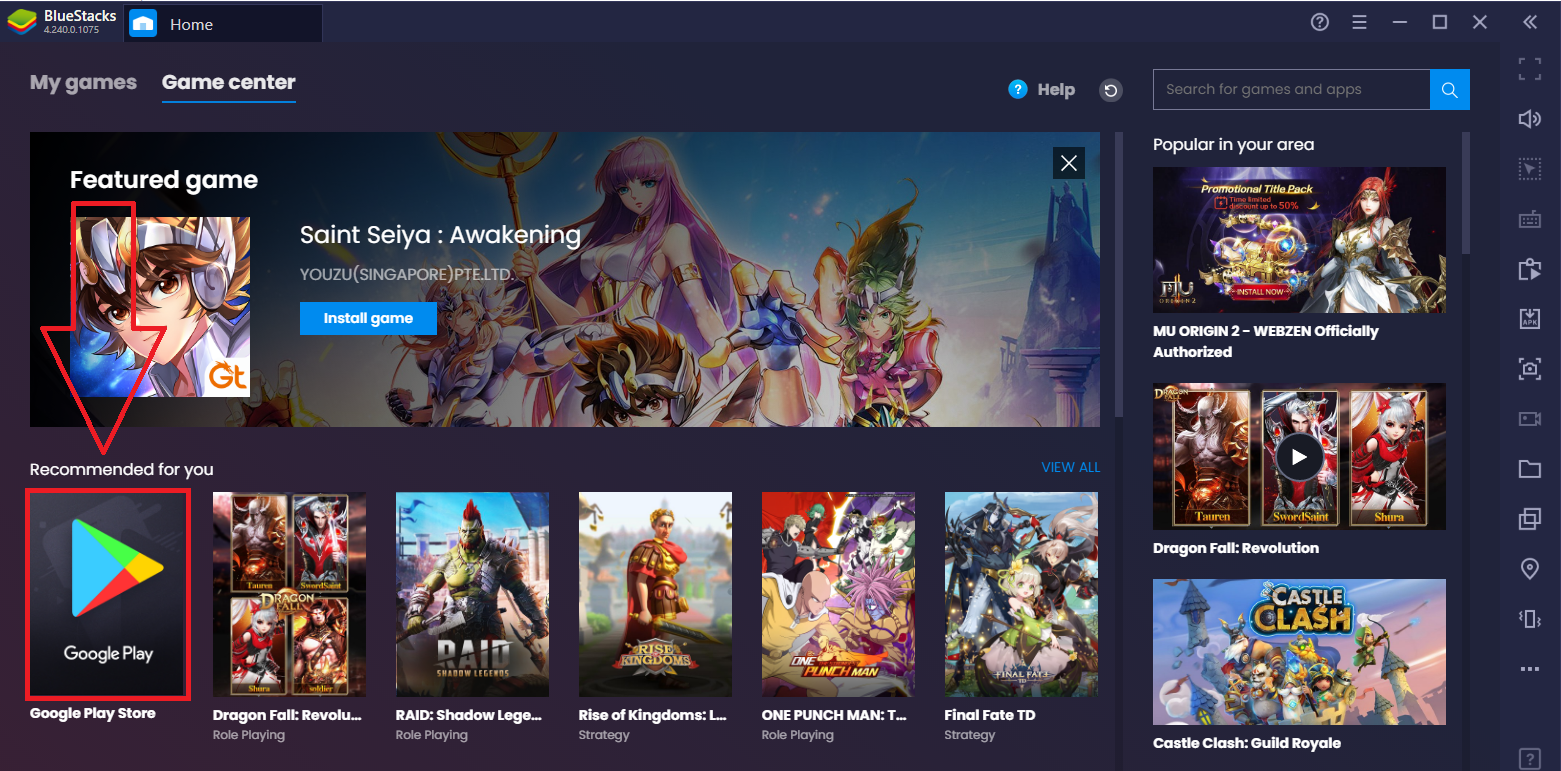 Download and install BlueStacks on your PC.

Complete Google sign-in to access the Play Store, or do it later.

Look for Hot Wheel Unlimited in the search bar at the top right corner.

Click to install Hot Wheels Unlimited from the search results.

Complete Google sign-in (if you skipped step 2) to install Hot Wheels Unlimited.

Click the Hot Wheels Unlimited icon on the home screen to start playing.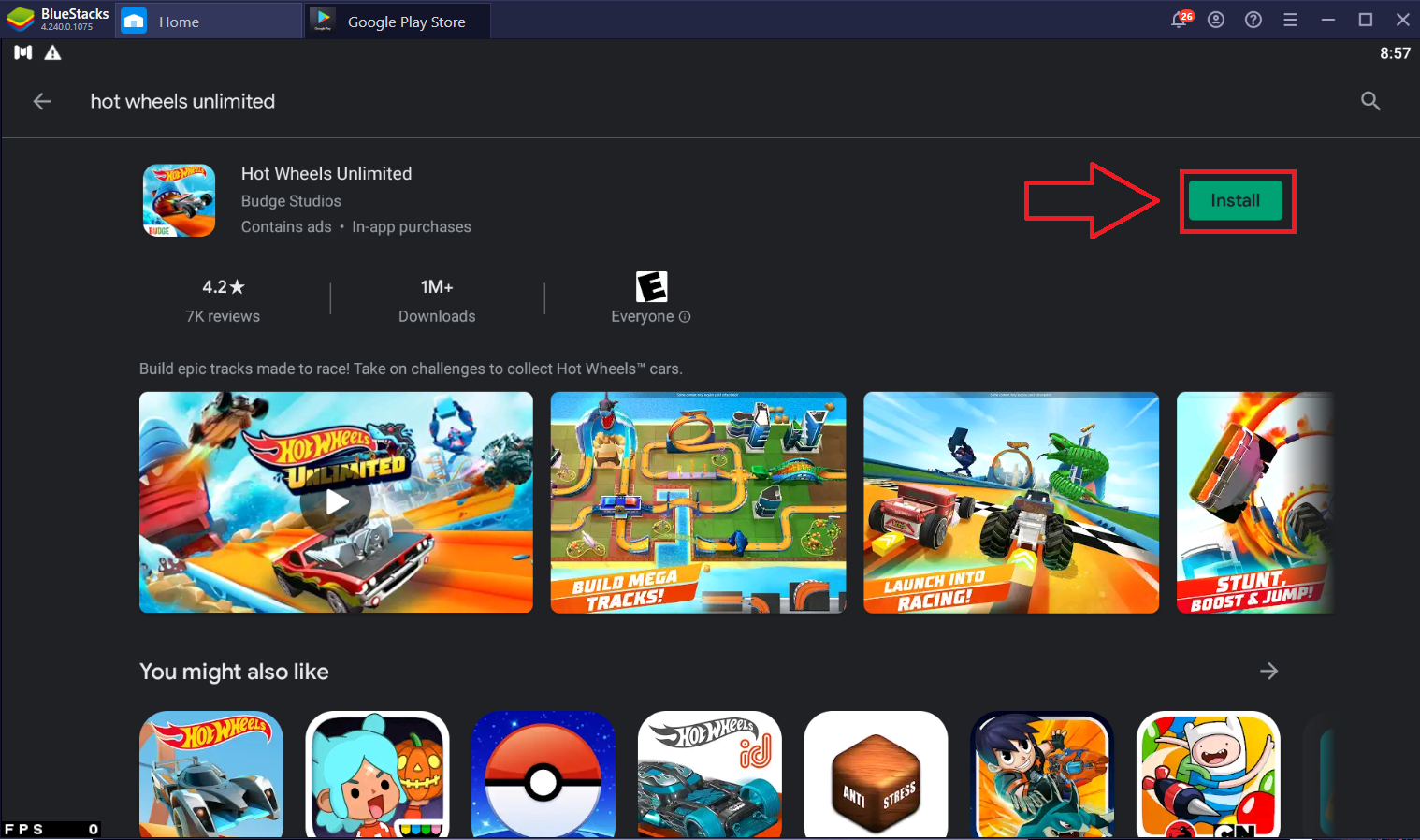 Driver Over 30 Awesome Vehicles
Hot Wheels Unlimited has over 30 vehicles that you can drive but you need to unlock them all first. The in-game garage features Hot Wheels vehicles of different themes, such as dune buggies, Sharkruisers, and more.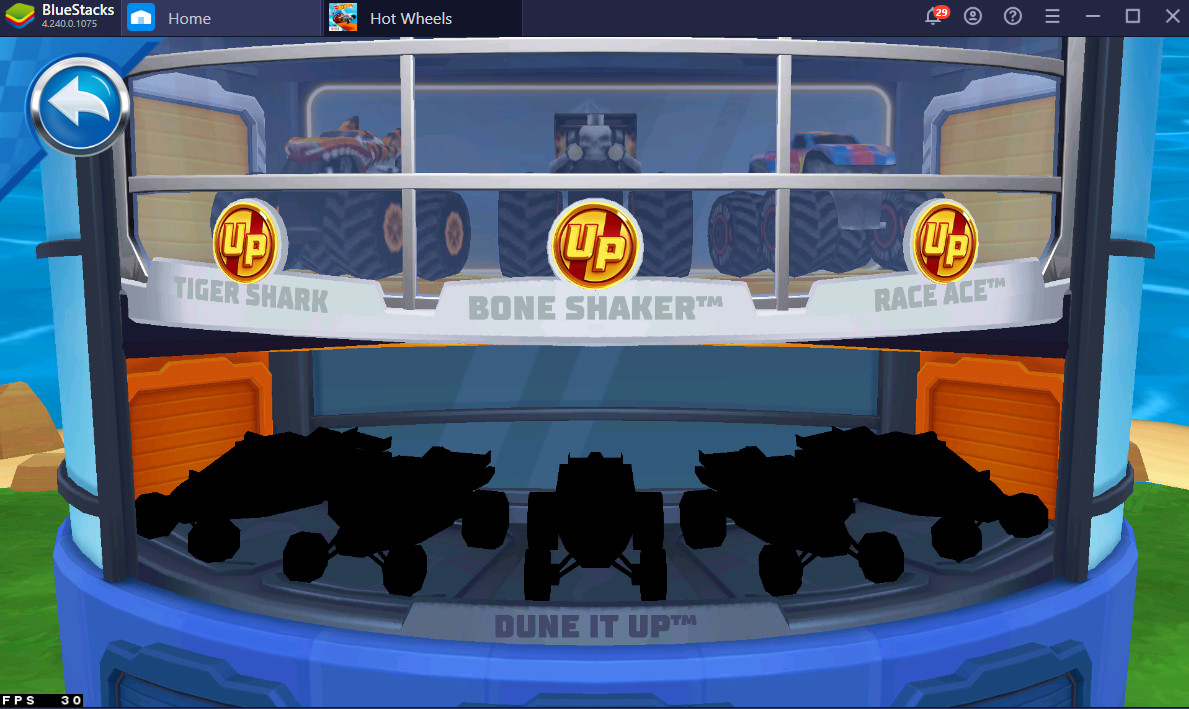 You can unlock vehicles by earning Red Wheels. Each vehicle has a specific number of Red Wheels needed for it to be unlocked and you can earn Red Wheels by playing through the game's daily challenges.
Moreover, you instantly unlock three monster trucks – the Tiger Shark, Bone Shaker, and Race Ace – after subscribing to the game's "Ultimate Pass".
Complete Challenges to Unlock More
Hot Wheels Unlimited features Hot Wheels City where you can accomplish daily challenges in order to earn more Red Wheels to unlock more vehicles. There are two challenges in the game: a puzzle and a race. You can only complete a maximum of three challenges daily; however, you can do a total of six challenges if you have the Ultimate Pass.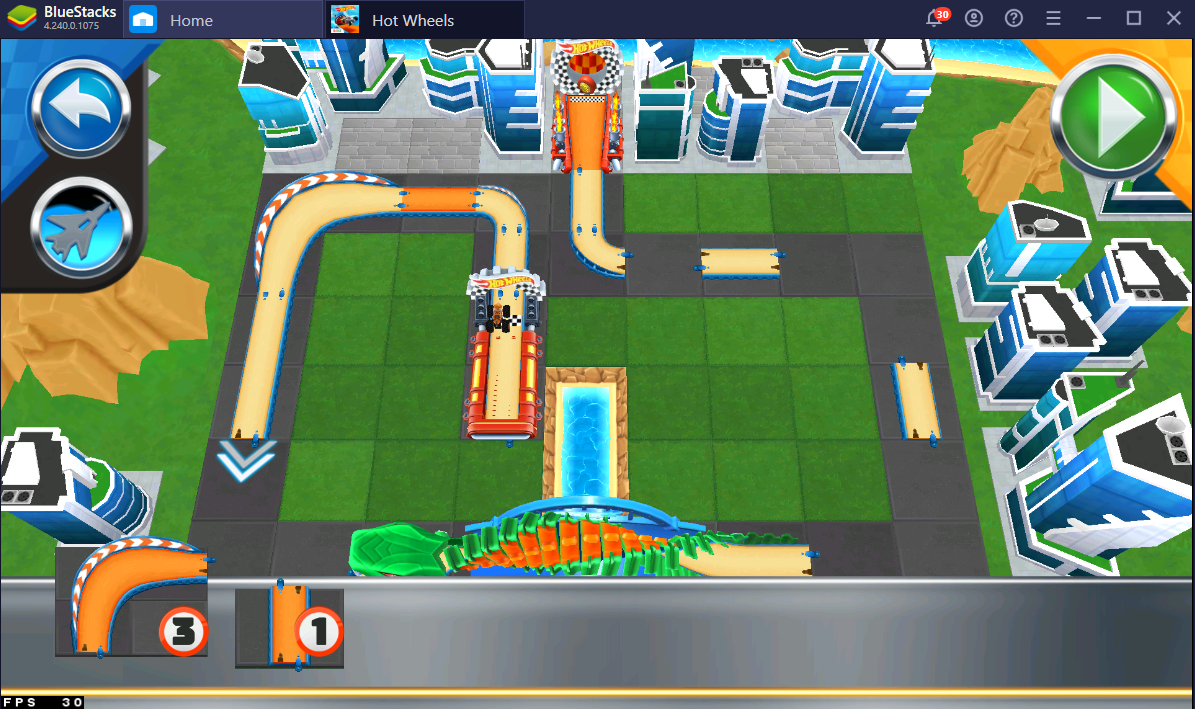 The puzzle challenge is easy and appropriate for all ages, especially for children. In this challenge, you are tasked to fill in the missing pieces of the race track with only a limited number of tracks. If you're having a hard time figuring out where one piece goes, you can call a "jet", which will tell you where one piece is supposed to go. You can call the jet again after a cool-down period.
After completing the puzzle, the game rewards you by letting you play the race track you just put together.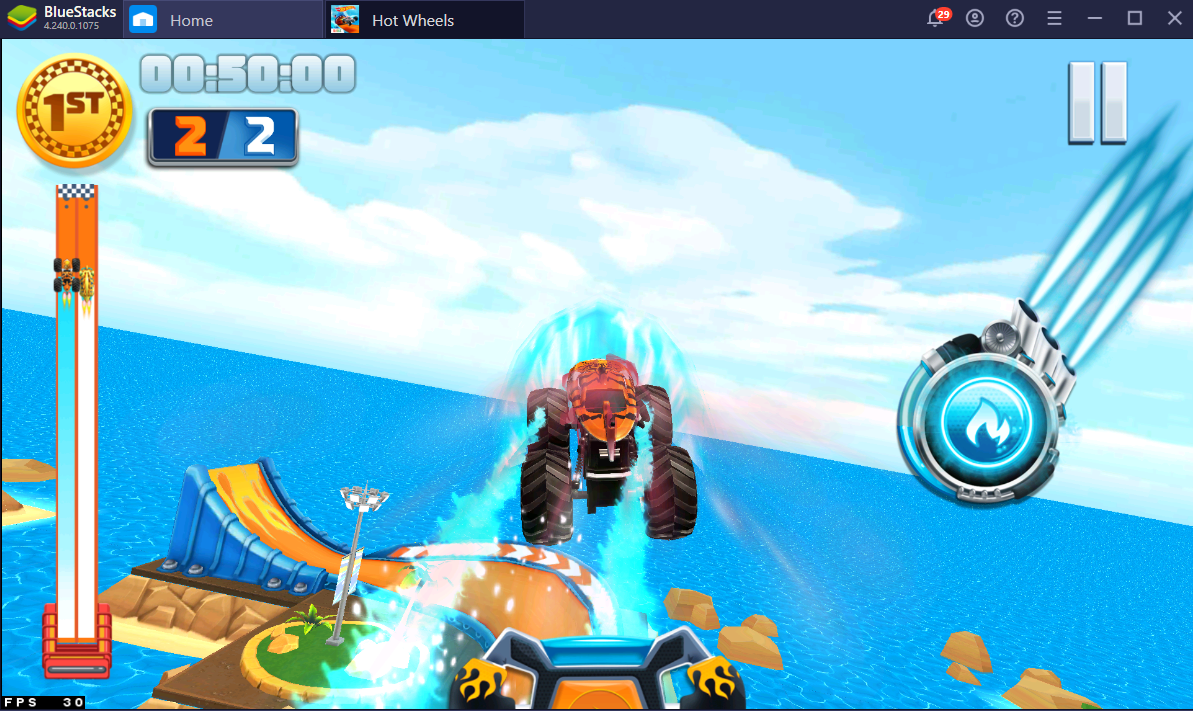 Aside from the solving a puzzle, you can also compete in a race against an AI-controlled vehicle. The race lasts for two laps so make sure that you're always in first place. You can do this by boosting your vehicle, which will temporarily give your vehicle a massive speed boost to allow you to quickly outmatch your opponent.
Make sure to win the race to earn a Red Wheel and get one step closer to claiming a new vehicle.
Build Your Own Tracks
What is perhaps the best feature of Hot Wheels Unlimited is the ability to not only create but also play your own race tracks. It is essentially just like assembling real-life Hot Wheels sets and playing with it afterwards but done on your device.
The game gives you plenty of pieces to build with. These pieces are similar to – if not, exactly the same as – the iconic orange ones found in real Hot Wheels playsets. Aside from building the actual race track, you can also add props such as city buildings to decorate your creation. You can also paint the surface with various textures (i.e. grass, rocks) to give further detail to your race track.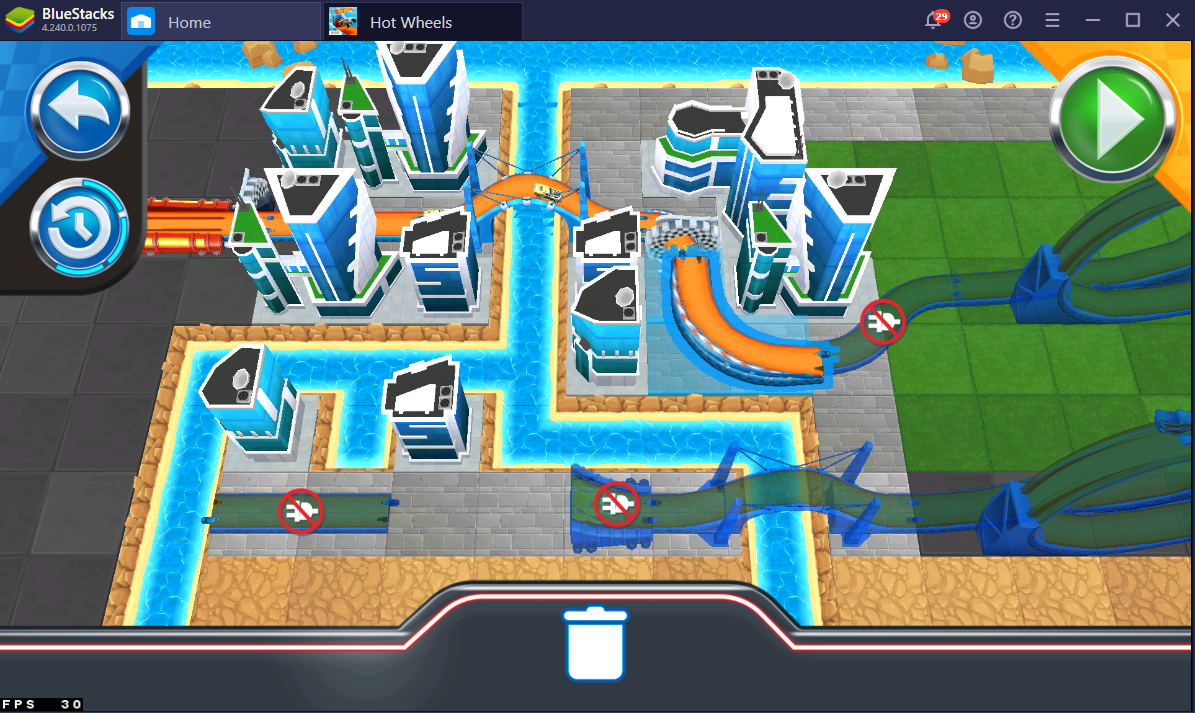 Once you're done building your race track, you can race on it either against an AI-controlled vehicle or a real player via the 2P Mode (the game will be played on split screen).
Enhance Your Racing Experience with BlueStacks
Hot Wheels Unlimited is an extremely entertaining racing game that's not only suitable for children but also for grown-ups who want to relive their childhood. The good news is that you can play this game now on your PC with BlueStacks and experience the thrill of Hot Wheels on your PC or Mac. And you can even do so in High Definition.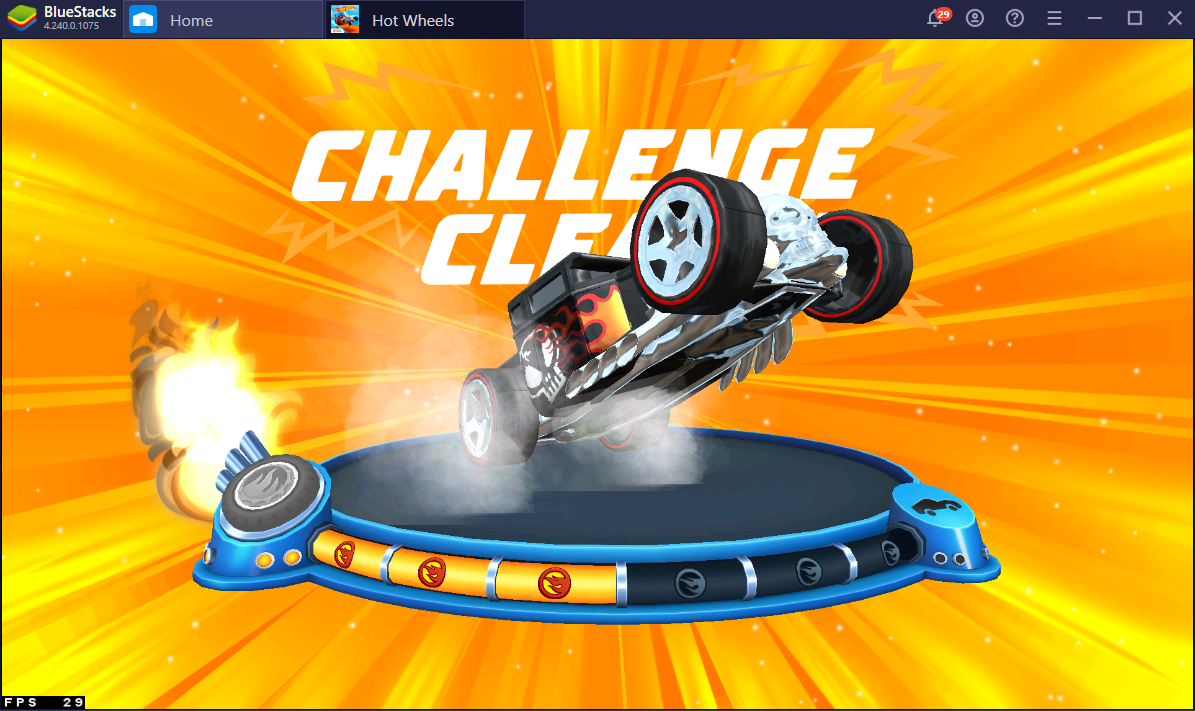 Furthermore, you can have a customizable experience with the BlueStacks Macro Tool, which will allow you to map different keys for certain actions in the game. This is very useful for playing the game's 2P mode.
What's your favorite vehicle in Hot Wheels Unlimited so far? Let us know in the comments section below.