Game Guides
Tips and Tricks to Enhance Your Hot Wheels Unlimited Adventure on PC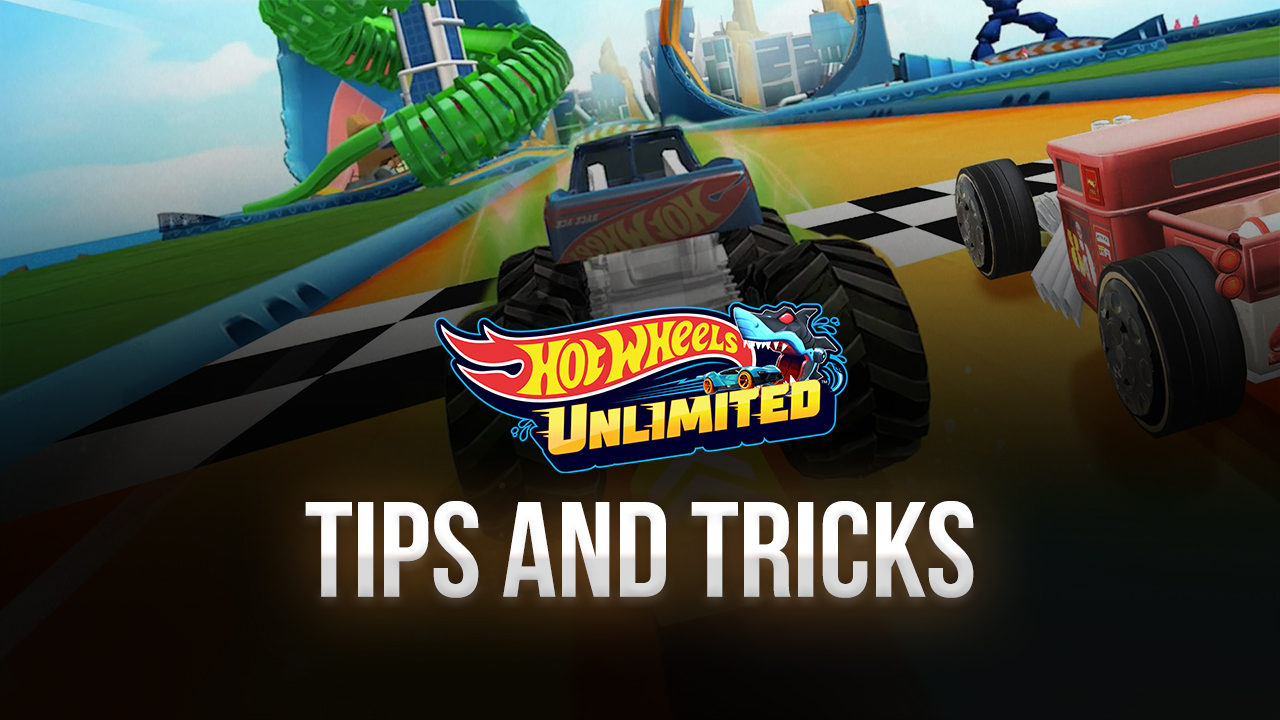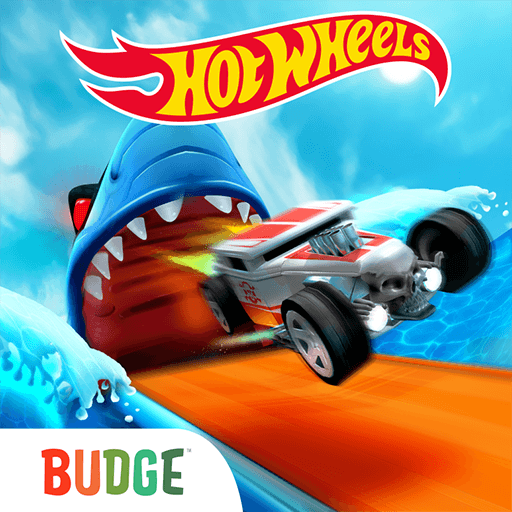 One of your goals in Hot Wheels Unlimited may be to unlock all the vehicles by winning races or by completing puzzles. On the other hand, your goal may be to create a really beautiful race track in the Build-A-Race Festival. Regardless of what your goal is, you're going to need to help to make you accomplish your goals faster and also spend your time more efficiently.
Fortunately, this article will give you some tips and tricks – ranging from racing tricks to advice on beautifying your custom race track – that will help you in your Hot Wheels Unlimited adventure. With this first tip, get ready to step on your pedal!
Always Use Your Boosts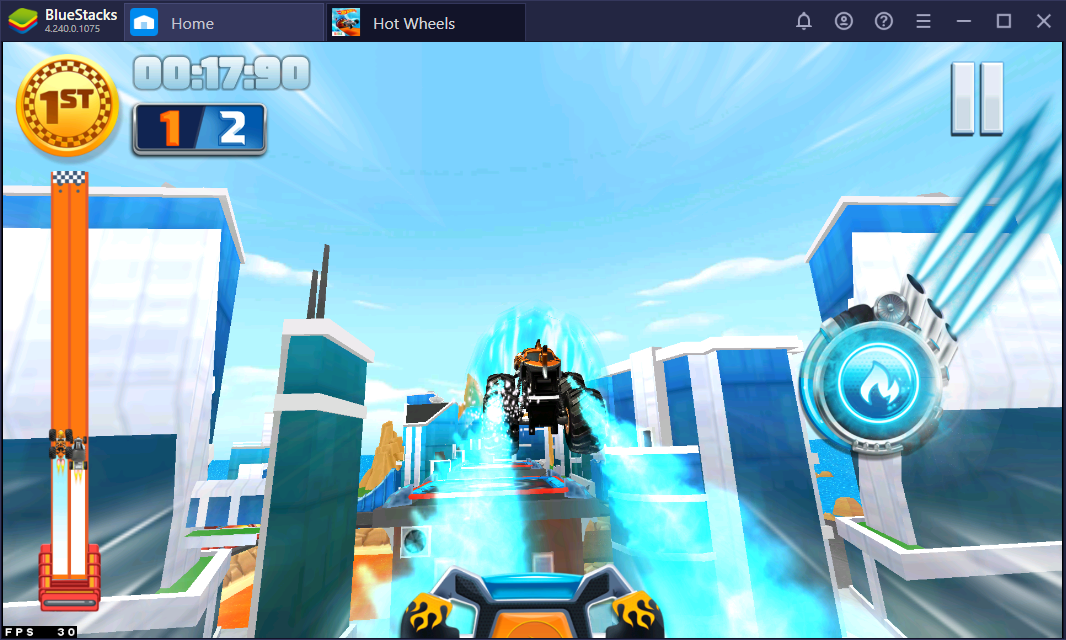 Activating your speed boost is the key to winning races in Hot Wheels Unlimited. Always make sure to keep an eye on your boost tank – which is the large circle with a fire icon – since this indicates the amount of boost you have. Once the tank is completely filled up, empty it and activate the boost by pressing the spacebar (by default)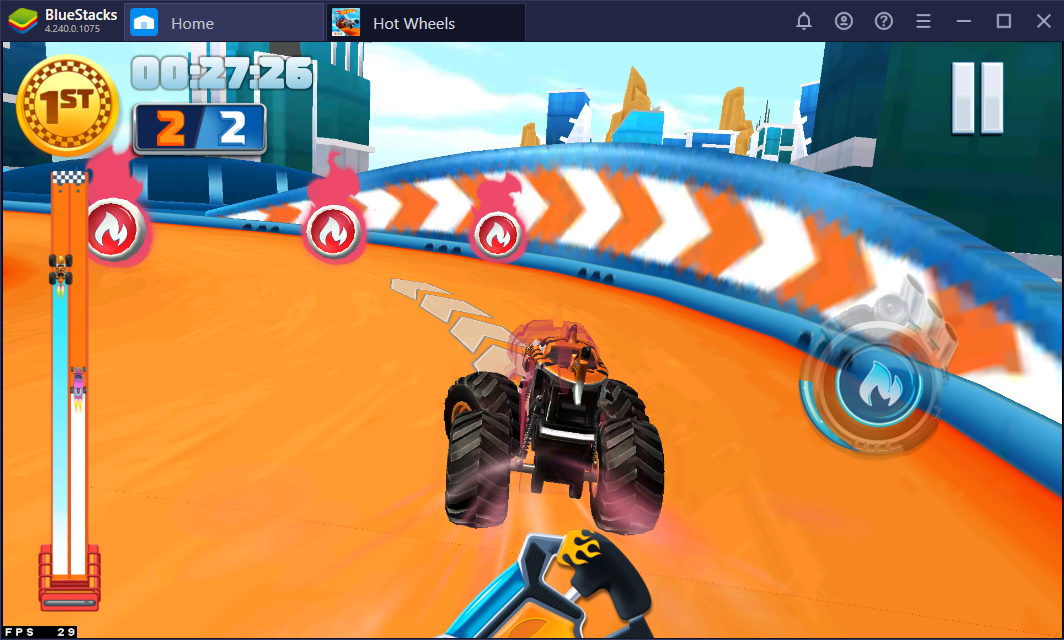 After getting depleted, you can refill your boost tank by either waiting for a few seconds by driving through red flame icons spread across the race track to instantly refill it. Act quickly though since you can easily miss them. To always claim those icons during a race, make sure that you're always in the either the center, left, or right side of the track since the red flames are always fixed to those positions. Constantly switching sides of the track will only make it more likely to miss and pass through them.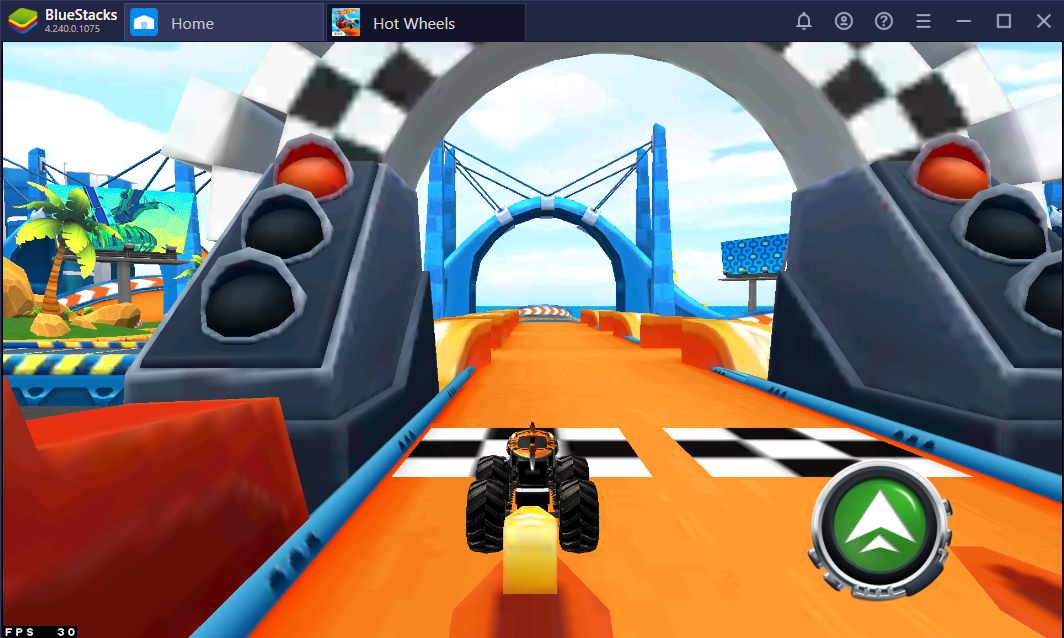 Boosts aren't only useable mid-race. You can receive a boost at the start of the race by repeatedly clicking the green button during the countdown. This will give your car some momentum by pulling it back and launching it, effectively giving you a head start. You can assign a key for this action with the BlueStacks Macro Tool .
Take Advantage of Your Vehicle's Edges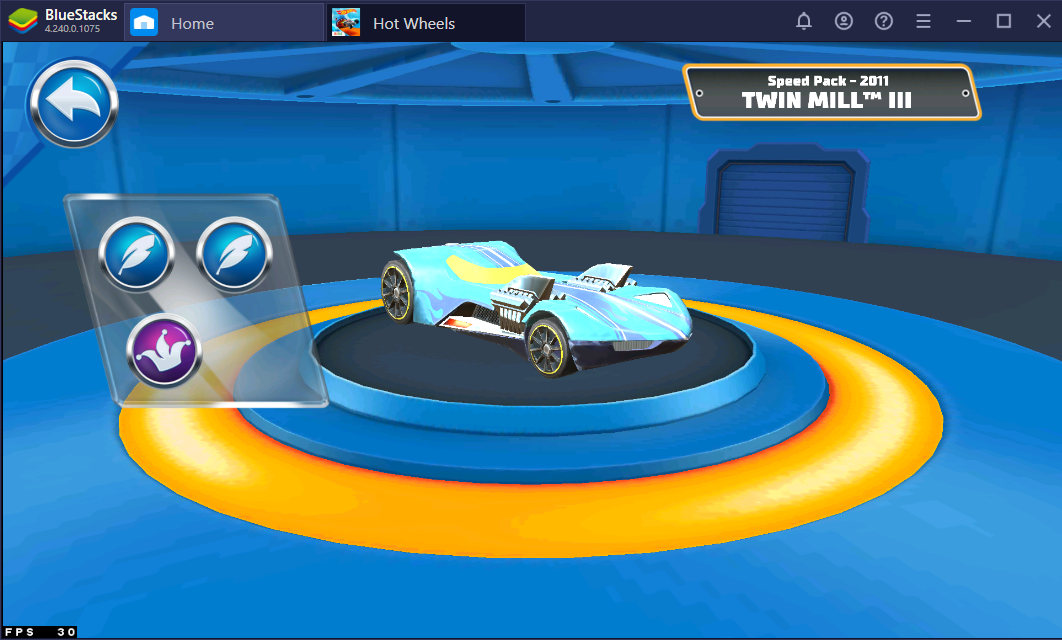 The individual uniqueness of the vehicles of Hot Wheels Unlimited are not just limited to aesthetic alone. Each vehicle has their set of perks called "edges", which gives them advantages for performing particular actions during a race. For instance, Twin Mill III has two "light" edges and this allows it to receive a small speed boost when mid-air. Furthermore, it also has a "Stunts" edge which grants another boost after landing a mid-air stunt.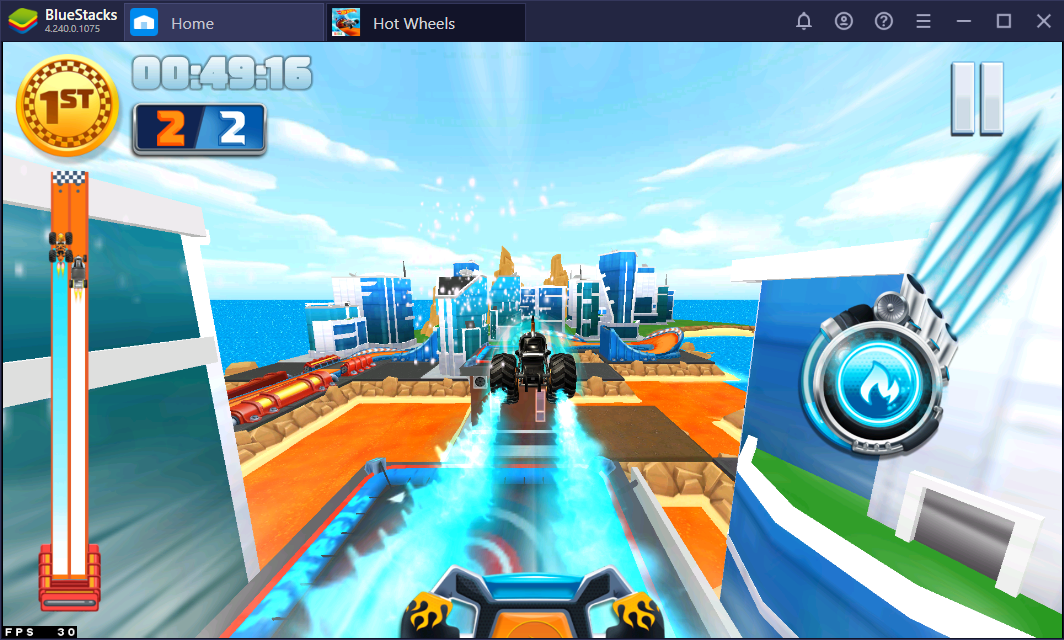 In order to maximize your chances of winning a race, you need to use a vehicle with edges that are appropriate for the race track. For instance, Twin Mill III is ideal for maps with a lot of air stunts given its edges. The Tiger Shark is arguably suitable for any kind of race track because it has two "Boost" edges, which increases its boost speed and also decreases its cool-down.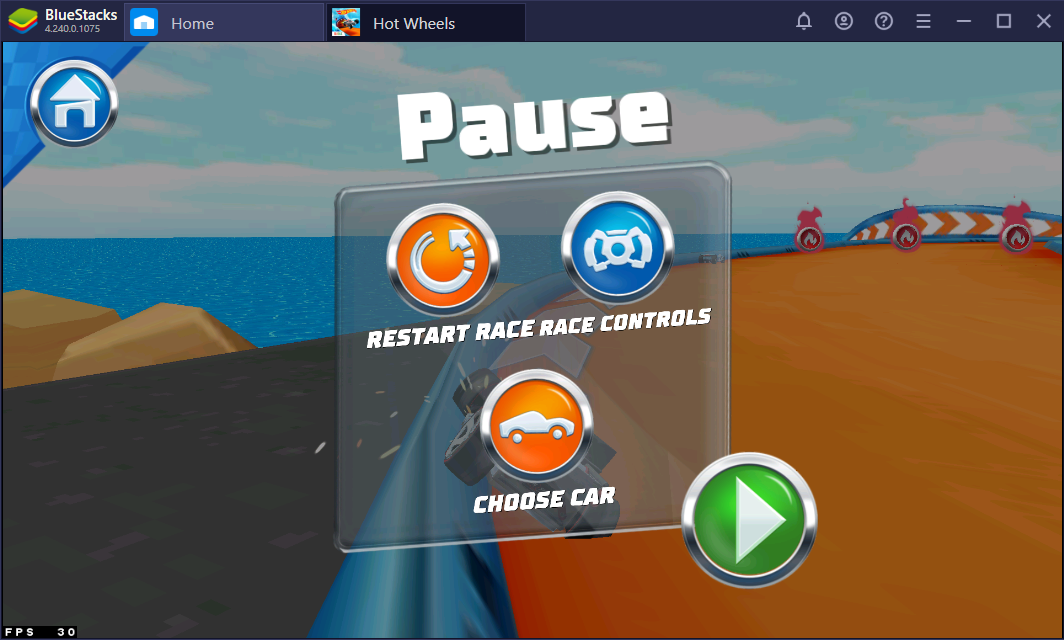 If you feel like you picked the wrong car, don't worry because you can actually restart the entire race with another car via the pause menu. With this, we suggest that you play around the race track first and determine if you need to change cars. If the race track has too many aerial tracks, then consider switching to a car like the Twin Mill III.
Call in the Jet to Help Solve Puzzles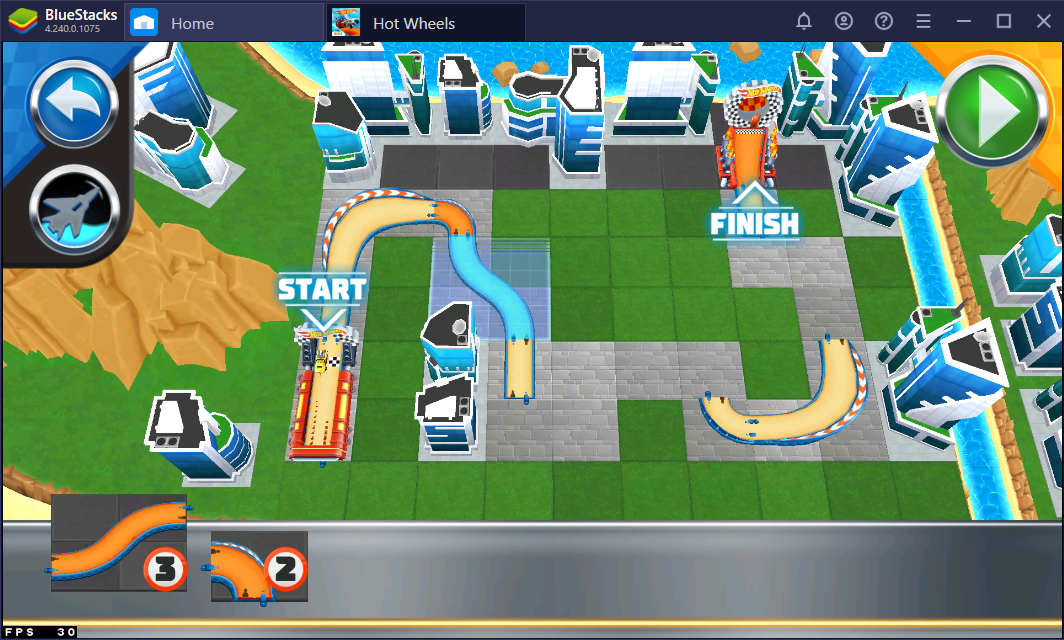 When solving the puzzles of the daily challenges, you can solve it faster by receiving a hint from the jet. Click the jet by clicking the jet icon on the top-left of the screen and it will then tell you exactly where one piece goes to. You can call the jet one more time at the expense of having to wait for several seconds. Solving the puzzle entirely with the help of the jet will take a lot of time so we suggest that you call the jet for just one time and then hostility figure out the rest of the puzzle.
Give Some Flair to Your Custom Race Track
There are a myriad of possibilities when building custom race tracks in Hot Wheels Unlimited. We heavily encourage letting your creativity run wild and think originally when creating your tracks but here are some techniques you can try to apply to make your track more astonishing.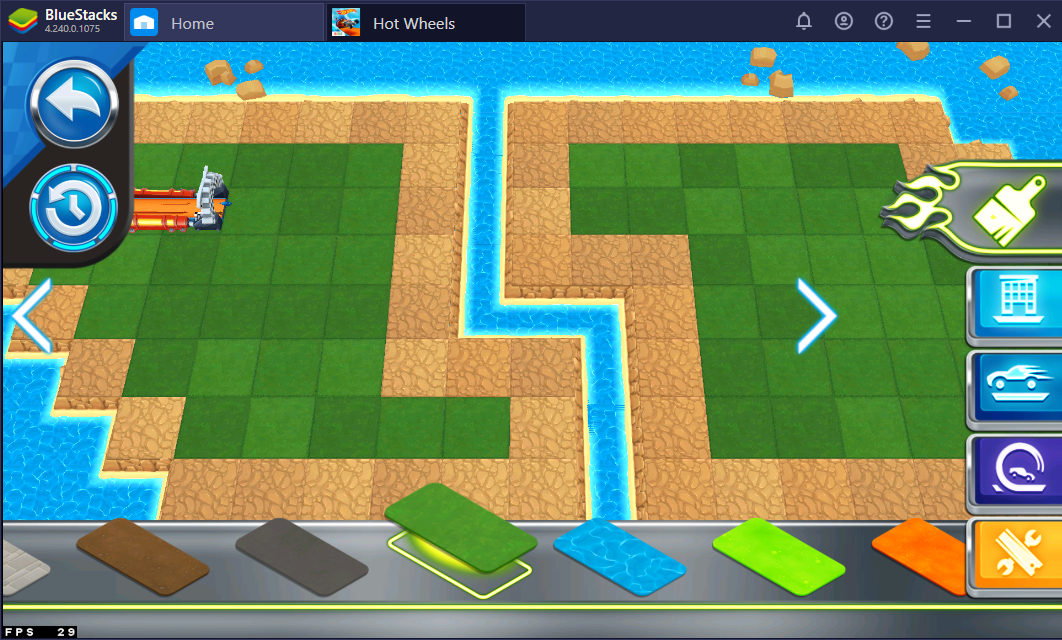 Before adding the actual track pieces, work on the surface first since this will eventually be covered by track pieces and building props, making it harder to edit it. Start your map by painting the surface with your desired textures and by placing bodies of water, slime, or lava (you can create a river, lake, or just a small pool) if you plan on doing so.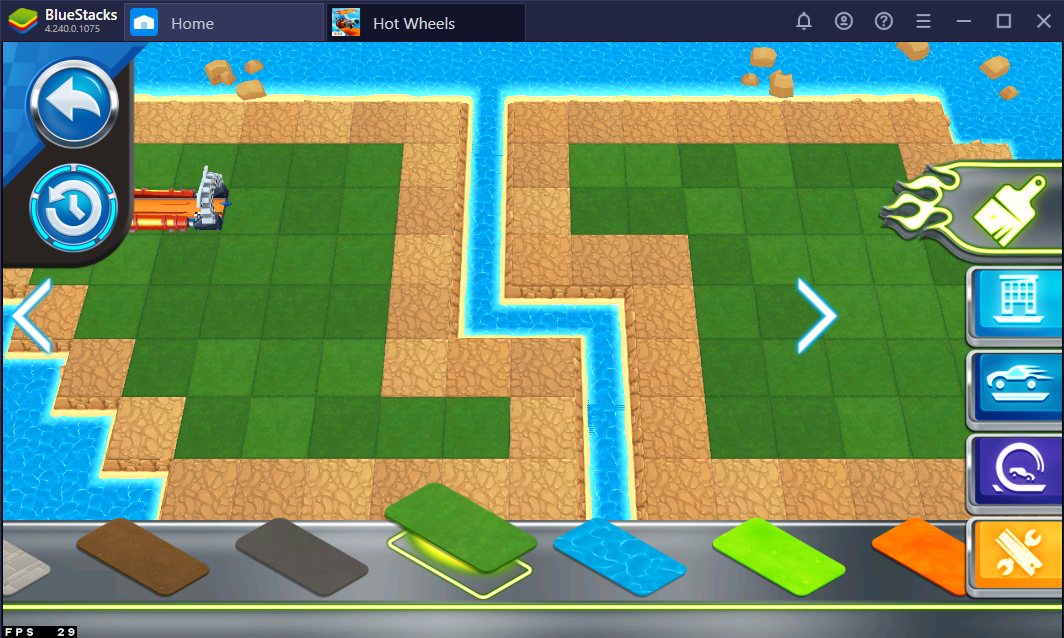 When making water, slime, or lava pools, paint some rock or stone textures around it to make it look more natural. You can also do this for all the edges of the map.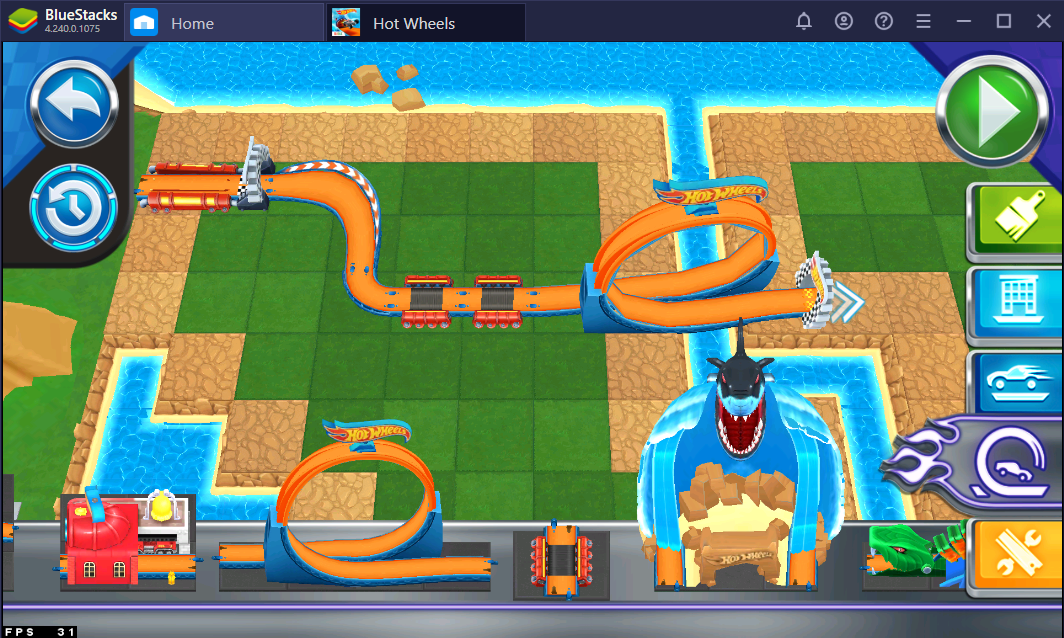 Add some energy to your map by occasionally adding track boosters. Vehicles will receive a speed boost whenever they drive through the track boosters. Place these track boosters before parts of your map that are too long and straight. Moreover, you can also place them before loops to give more momentum to vehicles before going upside down.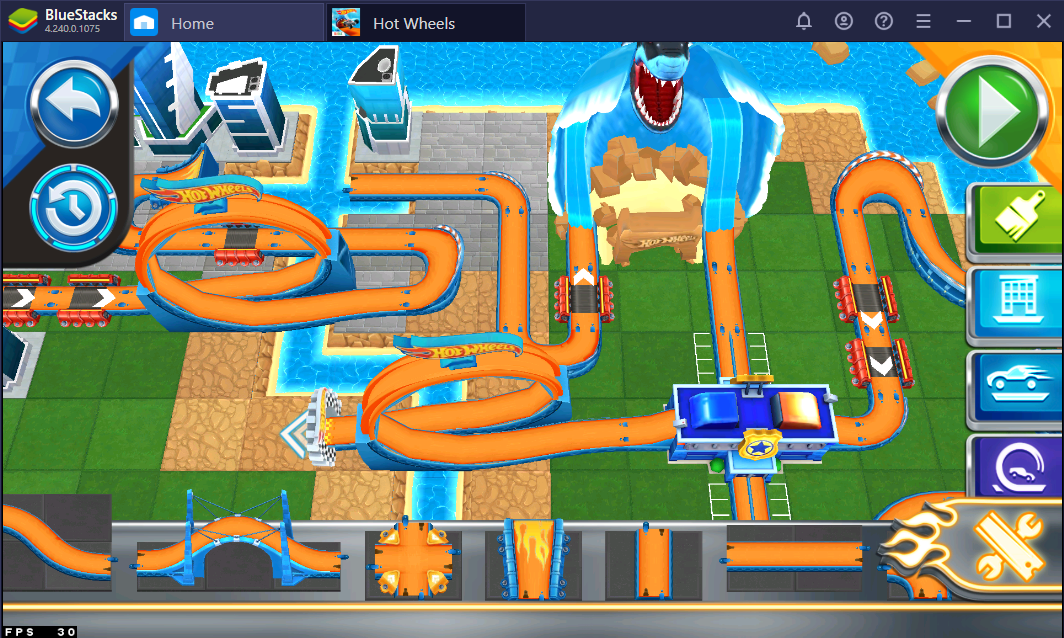 Don't make your map too geometric. Make the shape of your race track more complex by adding a lot of curved tracks or by adding tracks that will allow you to go over other tracks, such as the ramp.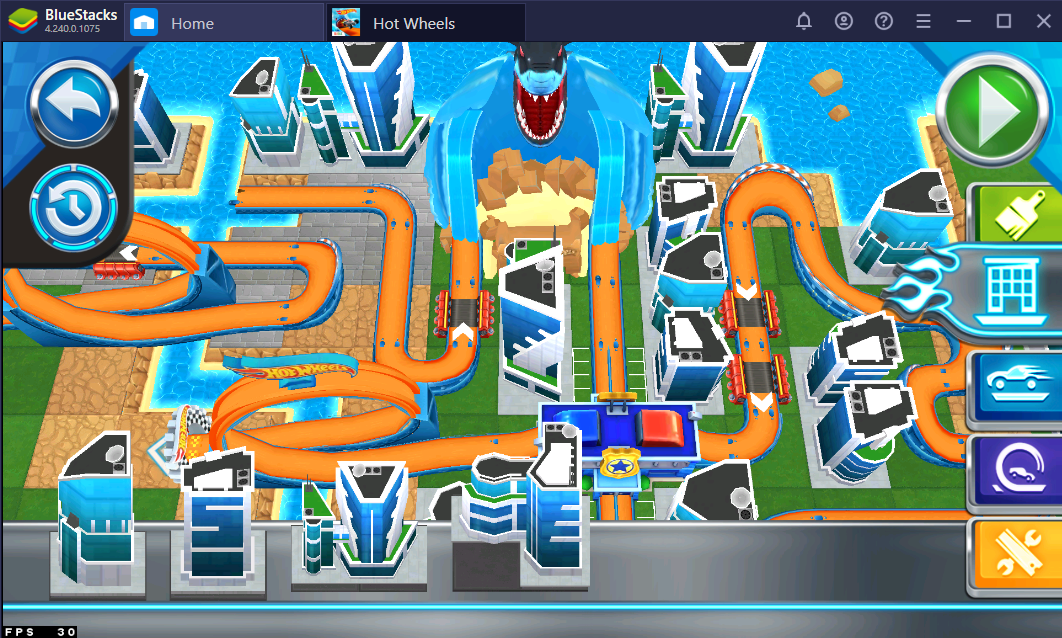 Always place props on the empty spaces of your map. Each building prop takes up either one, two, or three blocks of space so make sure to drag and drop the prop that fits appropriately. Moreover, rotate the orientation of your props so that they won't look the throughout the entire map.