Game Guides
How To Play Infinity Mechs On PC With BlueStacks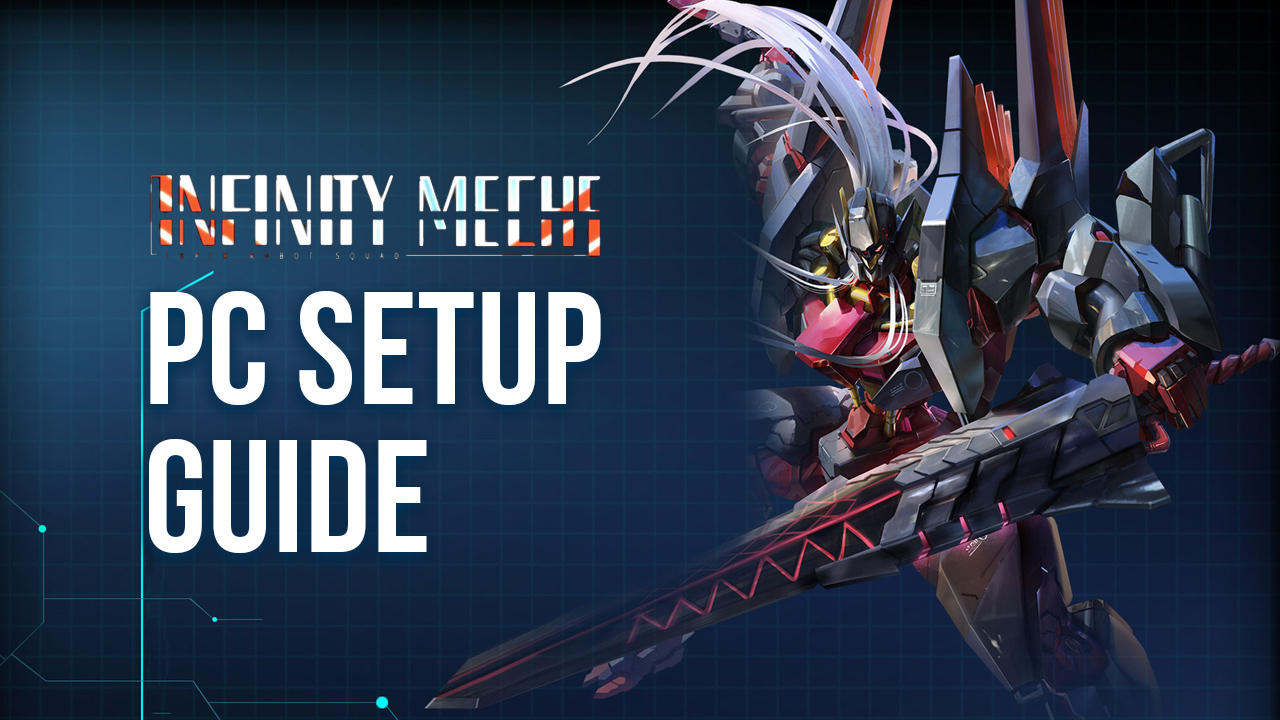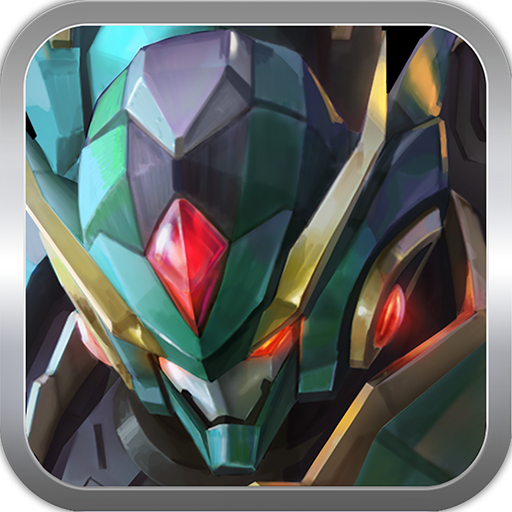 Infinity Mechs is an action RPG game falling under the incremental idle game genre where the player gets to manage his very own mecha squadron against endless waves of enemies. The game resembles popular mecha titles wherein you need to control humanoid machines of different models to conquer various stages. Test your ability to properly allot limited resources to your team in order to succeed at breaking through wave after wave without losing your squad and starting over.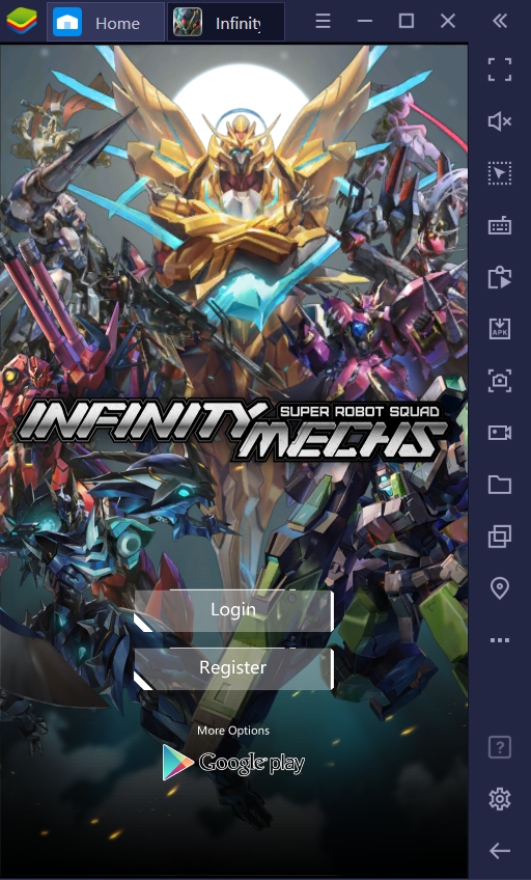 Incremental idle games feature a system wherein the player needs to keep upgrading their units using the gold they've acquired by defeating monsters. As the player continues defeating powerful enemies, the amount of gold they receive continues to increase, making newer features and additional allies more accessible to the team. Keep moving up and defeating various stages and bosses to make your mechs even more powerful than anyone could've ever imagined.
About Infinity Mechs
Infinity Mechs takes place in a world dominated by humanoid mechas. As the world of Infinity Mechs grew, so did civilization. However, accompanying this great progress was the arrival of the mobile armored robots called demons. As the demons grew more powerful, the Heimarr Empire created their own mechs, and with it, the arrival of the 12 heroes. The heroes managed to vanquish most of the demons, but the war did not end. For in the shadows, the dark forces hid until the time of their grand return.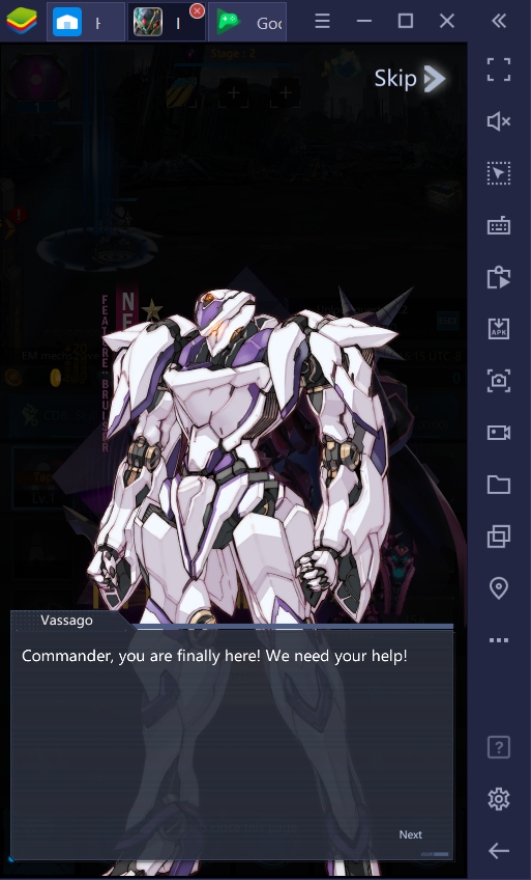 How to Set Up Infinity Mechs on BlueStacks?
Interested in getting Infinity Mechs to run on your PC? With the BlueStacks android emulator, you can easily play any android game you want on your computer, along with the added bonus of having game-changing features that'll help you with playing the game. The BlueStacks client is a favorite among android gamers because of its functionality and ease of use. Learn how to play Infinity Mechs by following these simple steps to get you started on assembling your mecha squad:
Download and set up your Bluestacks client on your PC.
Link your Google Account to the Play Store.
Use the Search Bar on the Upper Right to look for Infinity Mechs.
Download the game to your Bluestacks client.
Assemble your mecha squad and take on the powerful demons.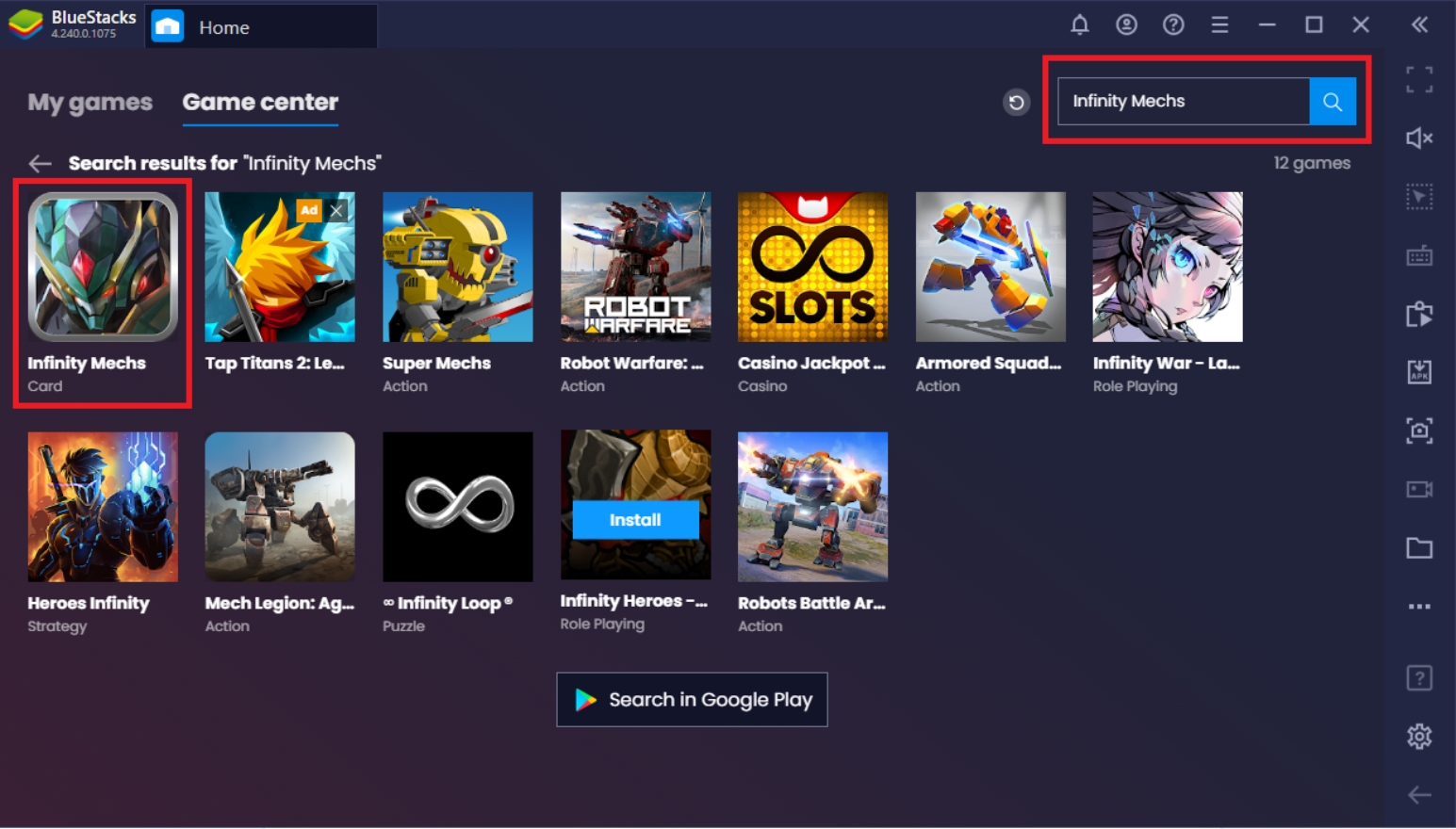 BlueStacks Features That'll Help You in Infinity Mechs
Ready to play Infinity Mechs on your BlueStacks client? Before you go, learn what features you can take advantage of to make playing this game a hundred times better! BlueStacks offers various features that purely mobile gamers wish were available on their smartphones. Thanks to modern PCs being more flexible with what functions can be added, BlueStacks allows players to boost their mobile gaming experience. Here are a few features that you can take make use of by using the BlueStacks client:
The Multi-Instance Function is a must-have when you're playing an idle game like this. Having the multi-instance function available allows you to play other mobile games while Infinity Mechs is running in the background. This allows players to focus on playing one game at a time while simultaneously making other games just accessible enough to see whether or not they're making progress. The number of instances you can open depends on how powerful your computer is.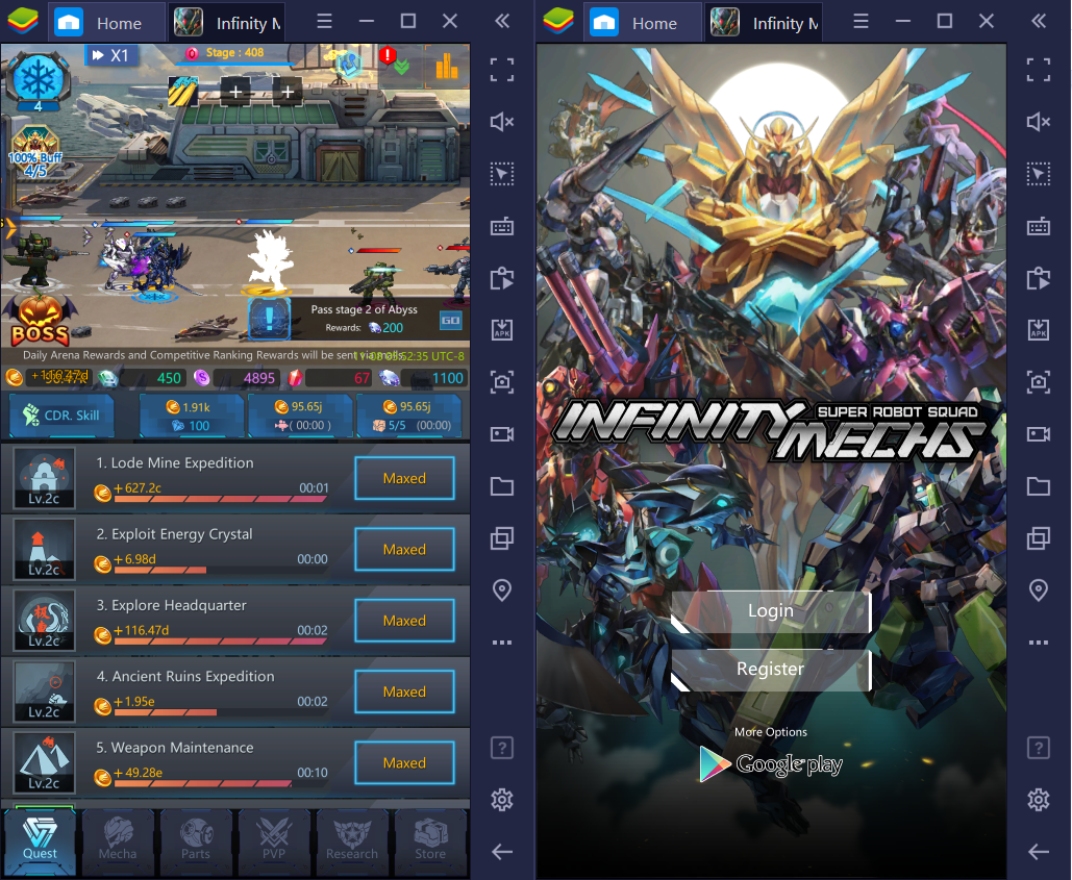 Another featured advantage of this function is the ability to perform BlueStacks Synchronization; this allows the player to get the mechs they'll need. Rerolling is a method where players try to restart the game over and over until they get high-rarity units that will help them get a tangible advantage at playing. In the mobile version, most people can only reroll once since you can only open one instance of the game, but with BlueStacks, you can reroll multiple instances at the same time.
The Macro Function allows players to save a series of tasks or actions by recording it as the player executes them. This helps players consistently upgrade mechs or quests without having to go into the game and executing those tasks themselves. With the Macro Function, the player can choose to leave the game unattended for hours at a time and come back to it updated just the way the player likes it. With this function at your disposal, you could instantly become the best pilot in your server.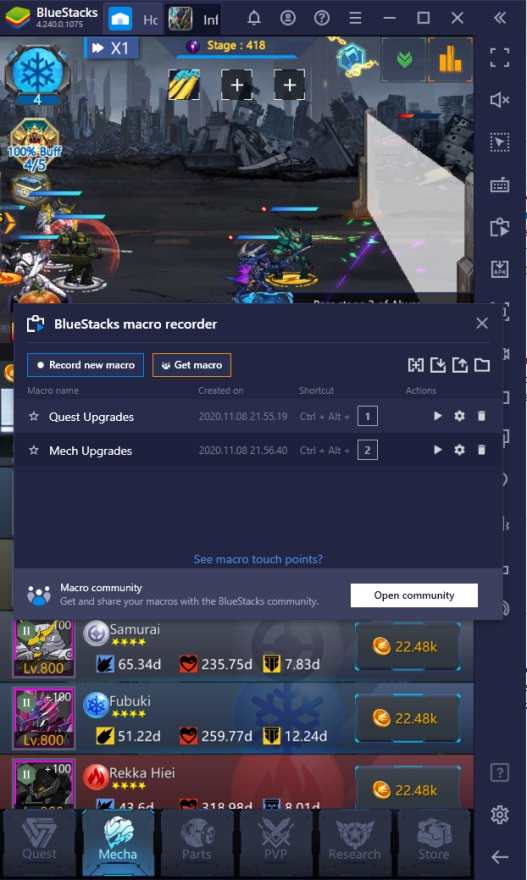 Eco Mode reduces the data being processed in an instance to optimize the performance of other instances or games. Idle games like Infinity Mechs don't need your constant attention, especially if you've opened multiple instances, or you've activated a Macro. This is recommended for PCs with lower performance ratings so that you'll be able to open more tabs. Take note that activating Eco Mode makes the client difficult to utilize since FPS tends to drop significantly once you start it.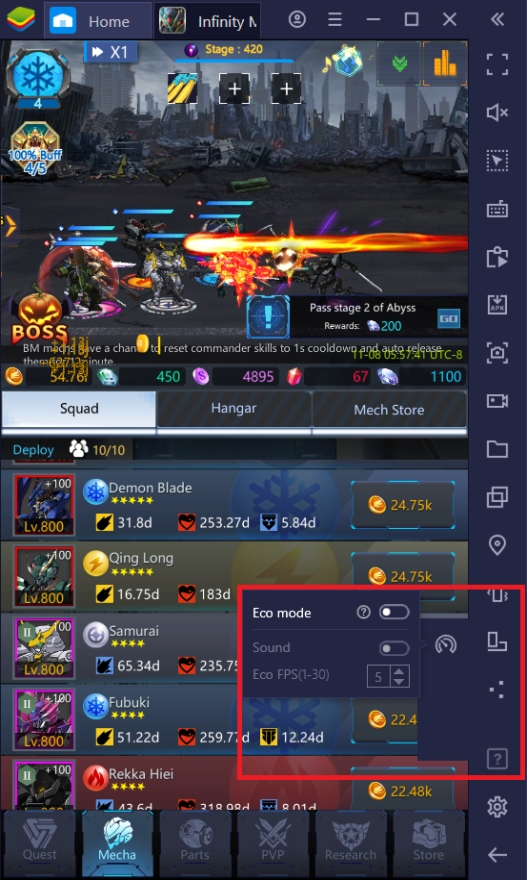 The Screen Recorder function lets players capture their best gaming moments the same way that a standard smartphone screen recorder would. With BlueStacks, you don't have to worry about your game dropping its performance too much while you record, as the game runs directly on your PC's processing power. You can combine this with the Streaming Mode to share your gameplay live to your friends or to people that follow you on various streaming websites.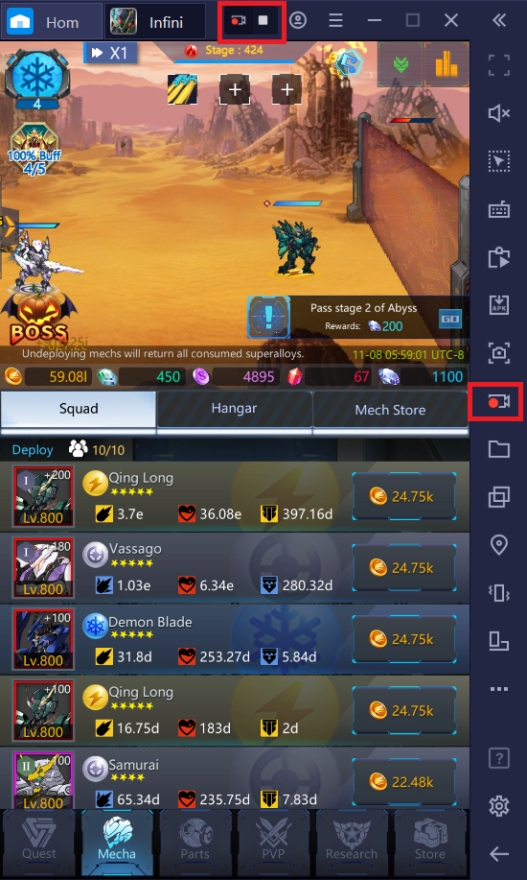 Take Control of Different Infinity Mechs
Powerful robots are waiting to be summoned by talented pilots to join your team. Don't waste a second of that time; jump right into the middle of the battle and start upgrading your mechs so that they can challenge more powerful bosses or even other players on the server. The game might seem easy at first, but the management feature tests the player's ability to make rational decisions in the heat of the moment.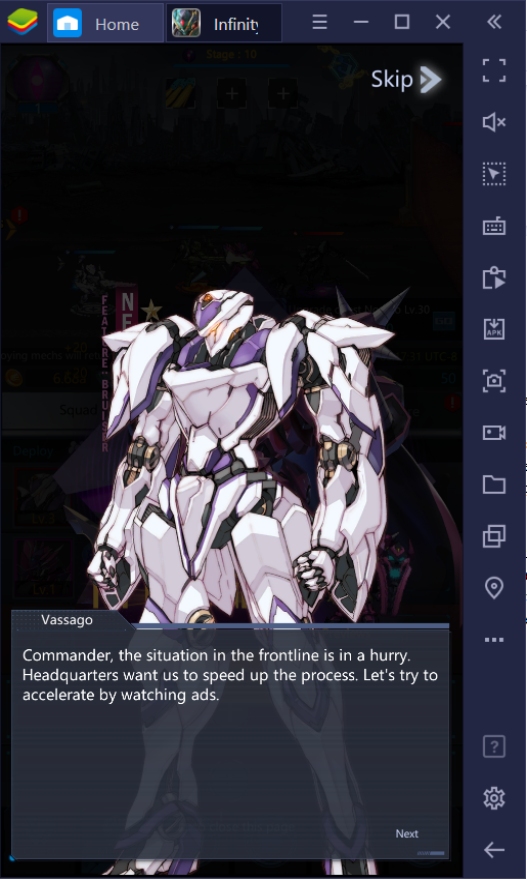 Are you ready for the action-packed content that Infinity Mechs will give you? Open up your BlueStacks client, start running through the battlefield, and experience the amazing battle system that the game has to offer you. Once you start playing this game, you'll get hooked for weeks to come!