Game Guides
Beginner's Guide for Jurassic Monster World: Dinosaur War 3D FPS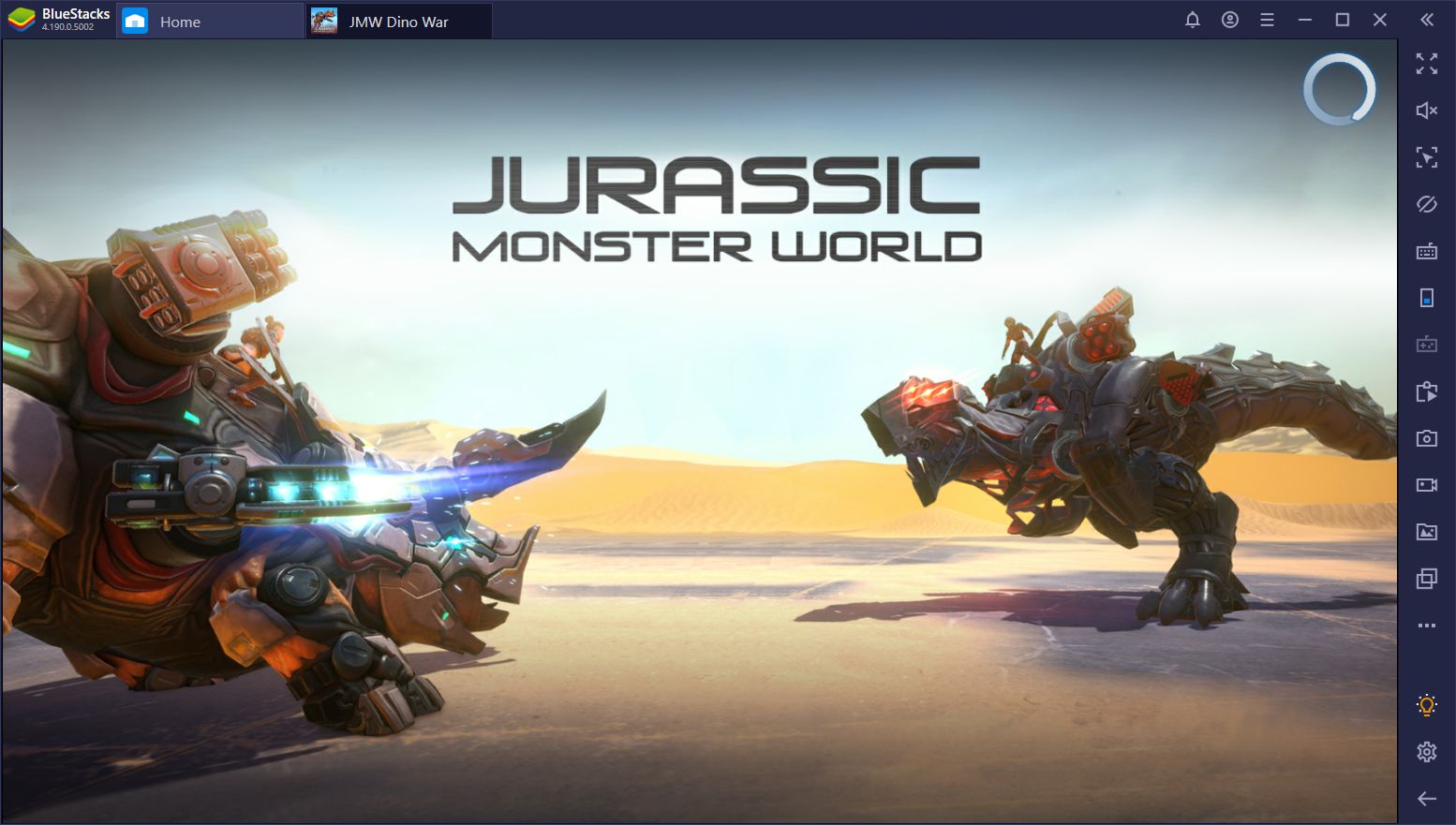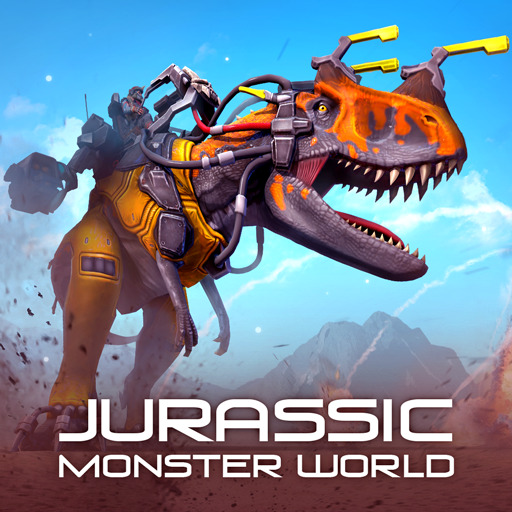 With a name that simply rolls off the tongue, you can bet that you're in for a treat when it comes to shooting games for Android. Jurassic Monster World is an interesting experiment, consisting of a third-person arena shooter game where you take control of a dinosaur, of all things, and run around the battlefield using mounted cannons, lasers, and missiles. The game is as wacky and chaotic as it sounds as you'll be constantly riding around on screeching beasts and having them shoot and bite their way through your enemies.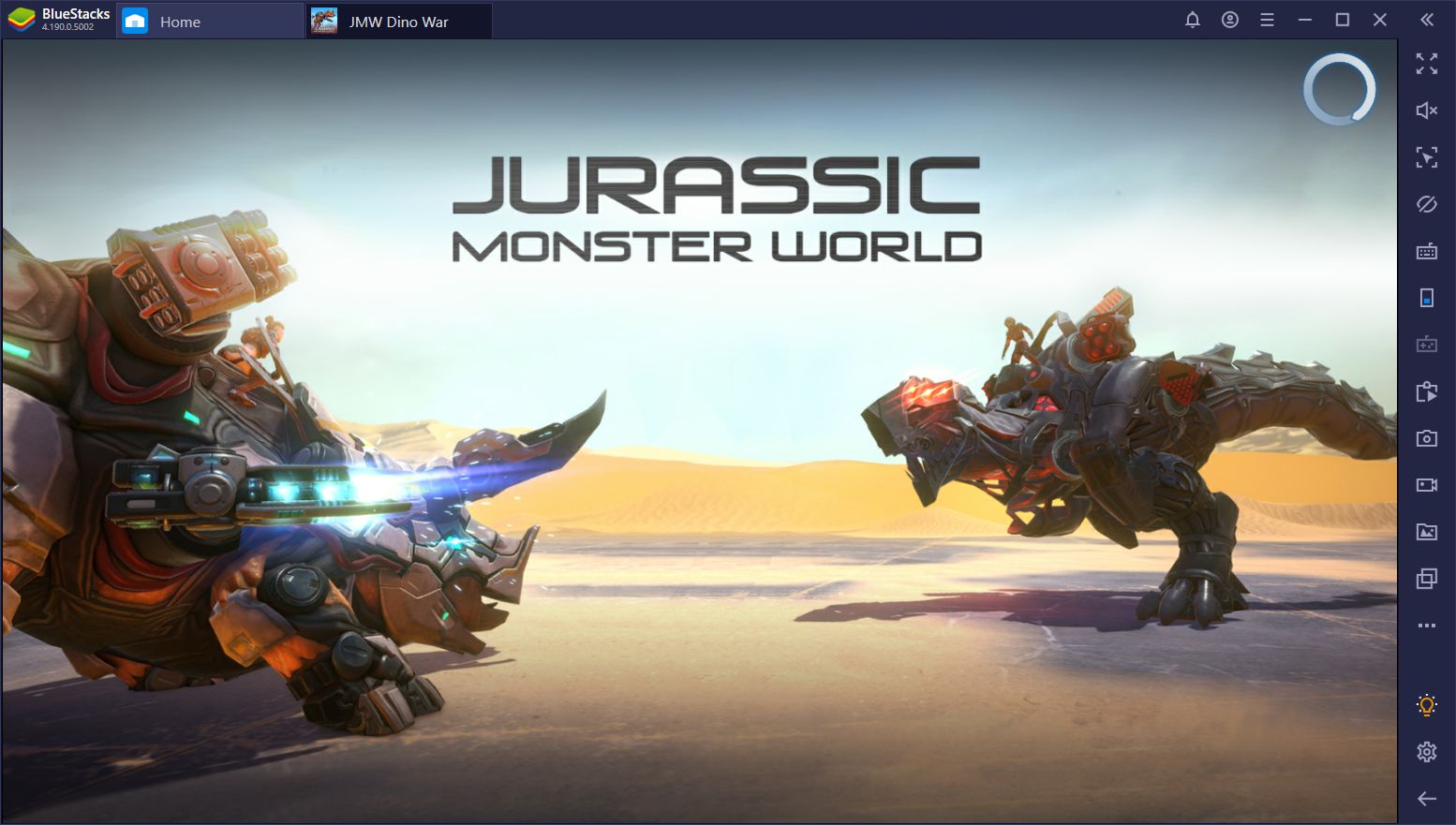 In concept, Jurassic Monster World resembles War Robots, a game that we've written about in the past, as both of them feature arena battles using vehicles with mounted weaponry (dinosaurs in the former and mechs in the latter), and the objectives vary according to the game mode. Similarly, the controls are identical in these games, with both the dinosaurs and the mechs being somewhat sluggish and taking time to move, turn, accelerate, and so on. However, Jurassic Monster World has enough unique mechanics and dinosaur types to make it feel like a fresh experience.
In fact, those who are just getting started with this game will probably find lots of reasons to stay and keep playing indefinitely, considering that it offers a nice progression curve and plenty of replayability in the form of intense PvP matches, which is what the game revolves around.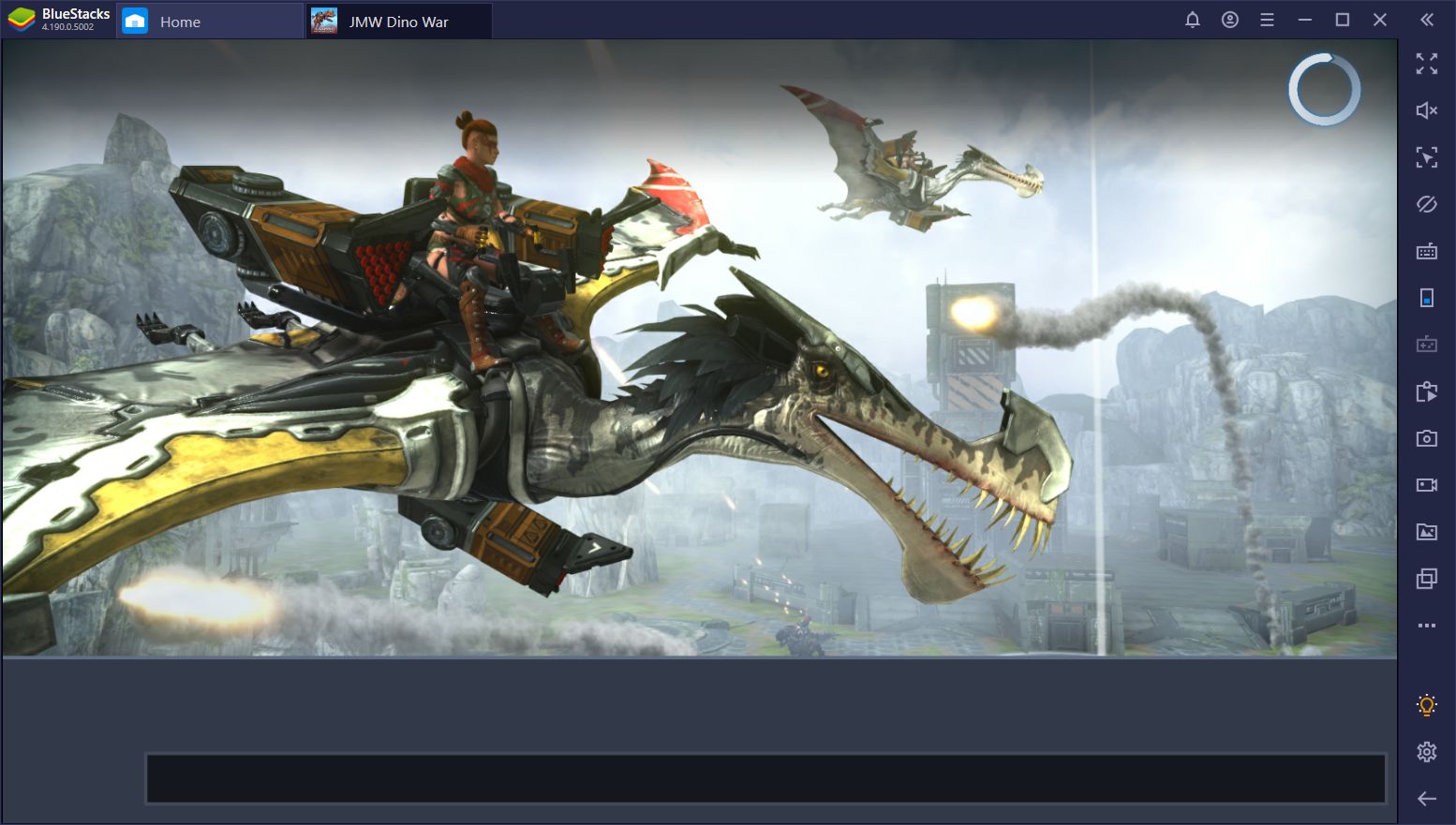 But let's not get ahead of ourselves. In this guide, we're going to talk about the basics in Jurassic Monster World so that you may learn how to survive and stay alive in your matches while delivering the hurt to your foes and hopefully winning a few rounds.
Combat Basics
This game is quite easy to play. The standard game mode is Conquest, in which two teams face off in a fight to capture and hold five points on the map. The team that manages to capture all five points simultaneously is the winner. However, if one team runs out of players, such as when they all fall in combat, they will automatically lose. In this sense, while a strategic victory is possible by holding all the points, you can also use superior combat tactics to defeat all your enemies and snag the victory.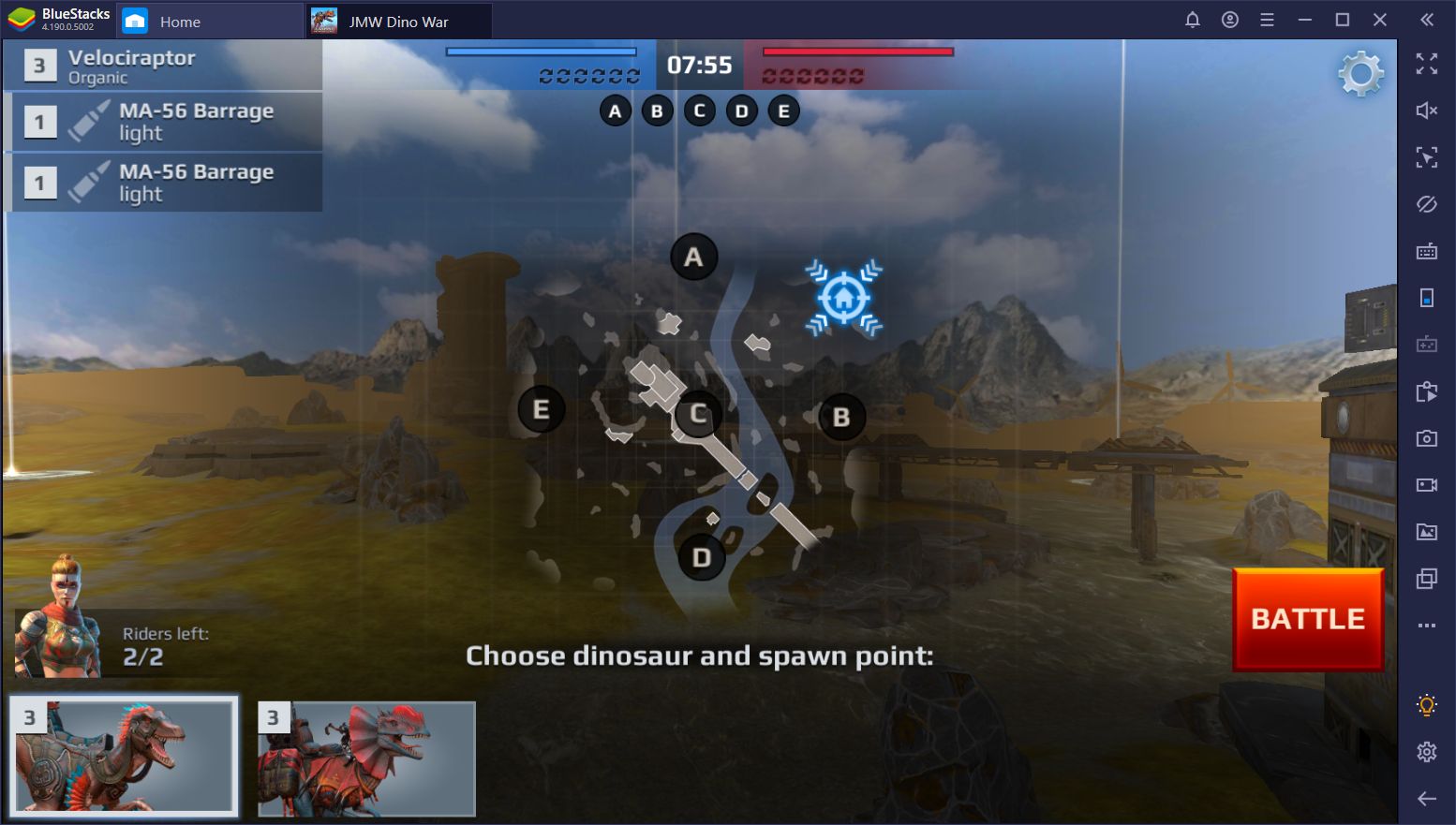 In terms of combat, Jurassic Monster World is quite straightforward; all you need to do is point and shoot. However, most dinos have their own sets of special skills that allow them to perform different roles in combat. For example, the most basic dinos are the Velociraptor and the Dilophosaurus. While the former is nimble, moves very fast, and can jump around the battlefield, the latter is heavier and sturdier and can perform a series of quick dashes instead of a proper jump.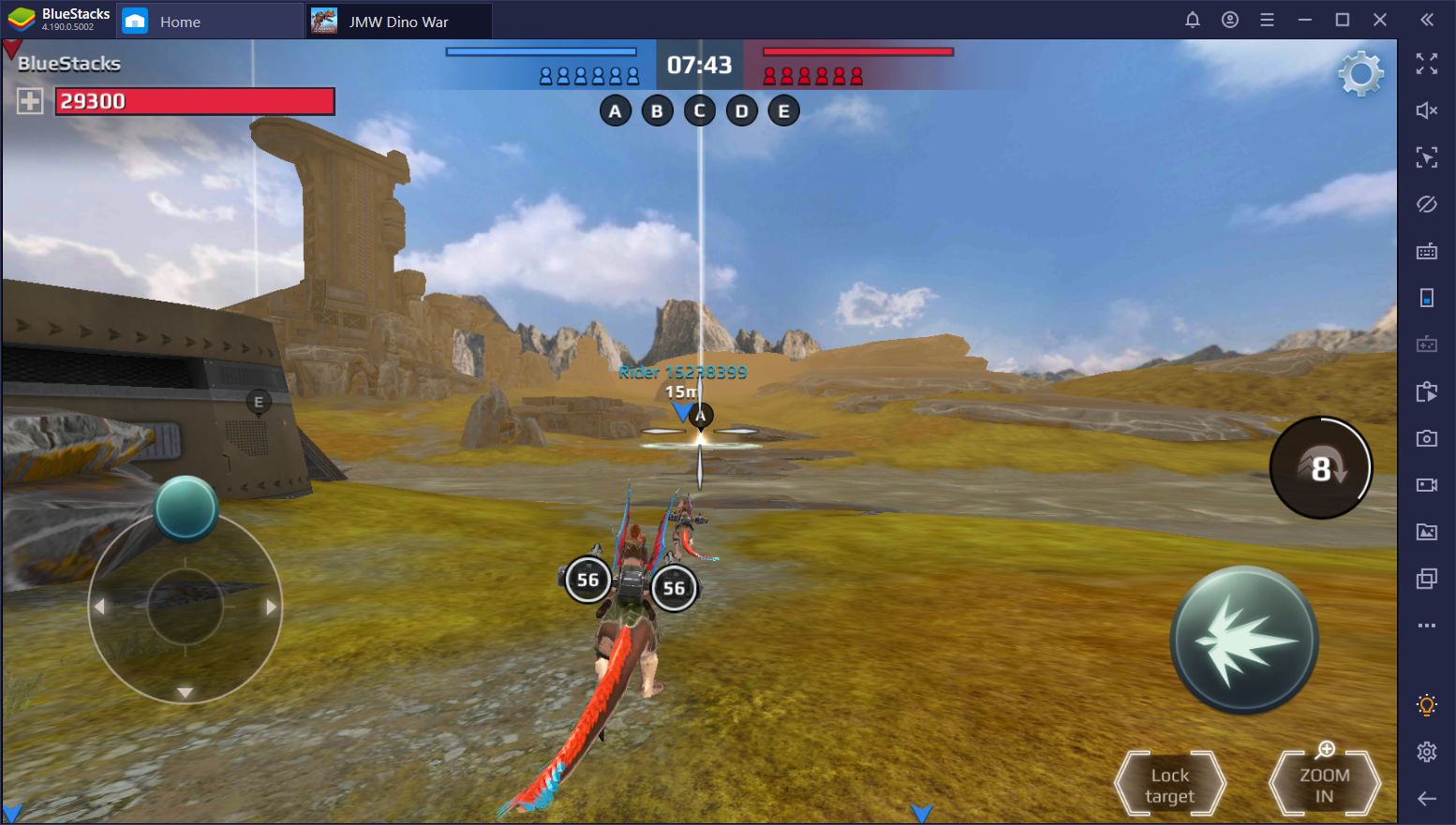 There quite a few dinos in the game, all of which have their own active and passive skills, and part of the fun in Jurassic Monster World is unlocking and collecting the different units. Sadly, while you can acquire many dinos by playing the game regularly, there are many that are locked behind paywalls. In other words, you'll need to purchase them with real money before being able to use them in combat.
Your choice of units to take into battle will determine your role and specialty. Some units are better at engaging enemies head-on, while others are fast and have many mobility skills that allow them to push and capture points in the map.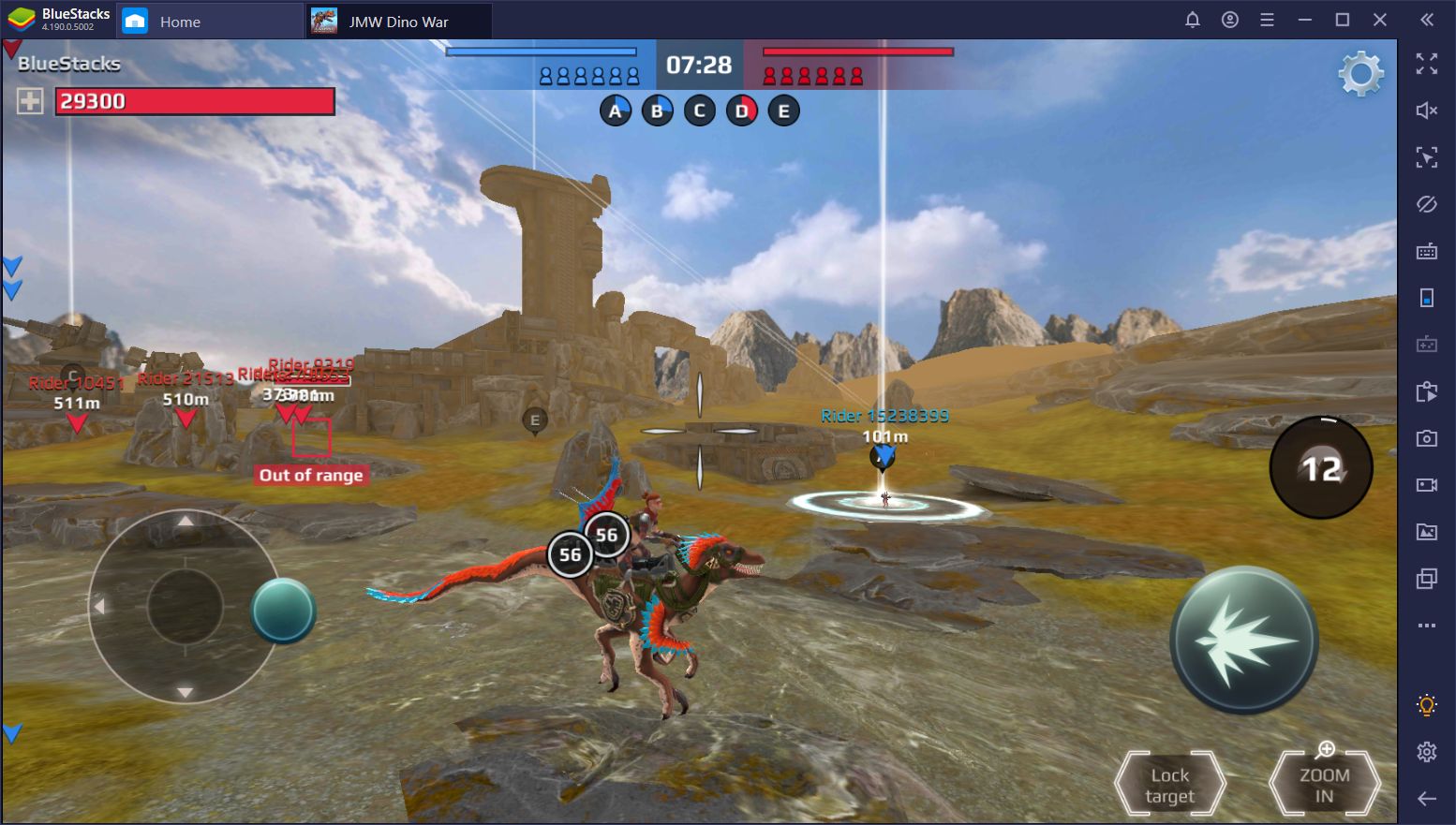 Weapon Types
While every dino has unique skills, their actual firepower and damage output comes from their mounted weaponry, which is completely independent of the unit itself. For instance, while the aforementioned Dilophosaurus and Velociraptor have different stats and skills, they also have different weapon slots. Specifically, the latter has slots for heavy weaponry, while the former can equip light weaponry.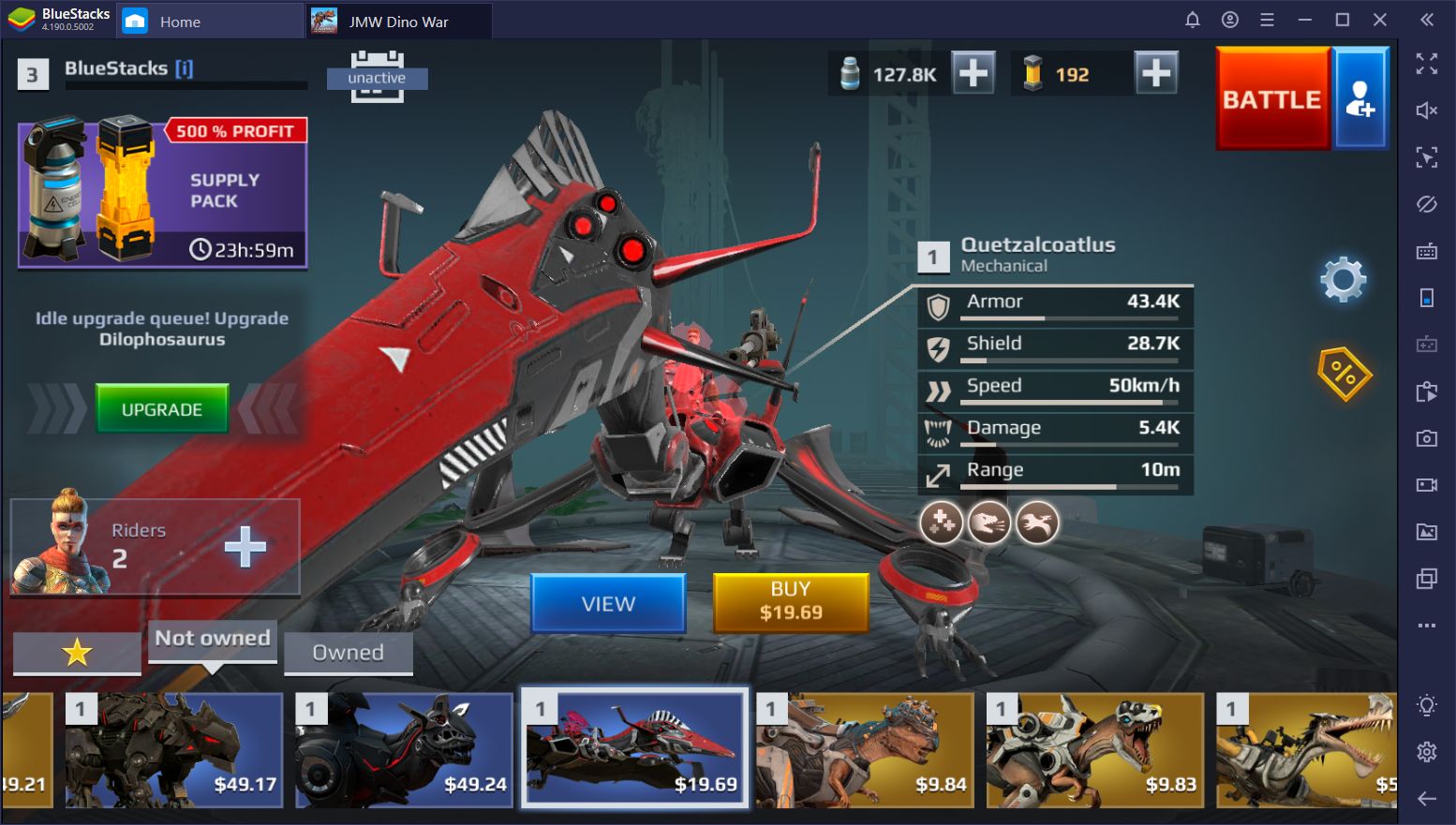 Depending on the type of weaponry, you can mix and match them with any dino. The Dilophosaurus, for example, starts with the Icebreaker weapon, which is quite powerful at close range. However, you can easily swap this weapon out for, say, a REV 77B, which boasts powerful damage from a much longer range.
The abilities and stats of your dino are set in stone. Their firepower and damage output, however, is not. It's important to mix and match weapons and equip the appropriate gear for the task at hand. It's important to keep in mind that your guns are sometimes more than weapons you simply point and shoot. Some of them fire in a ballistic trajectory that you need to account for in order to land your shots. Meanwhile, others also fire projectiles that, while weaker than regular weapons, can pierce enemy shields and deal direct damage to their HP.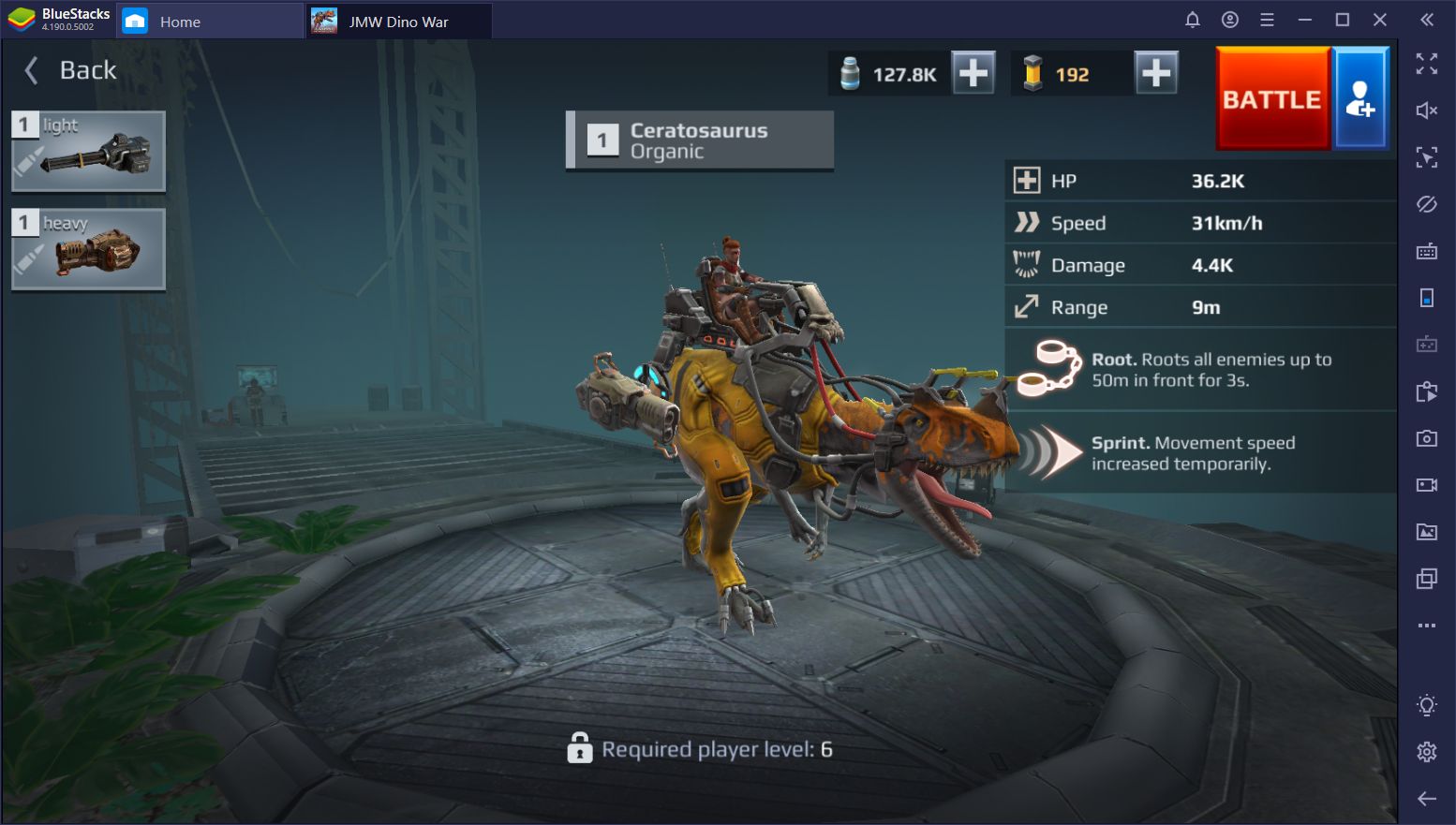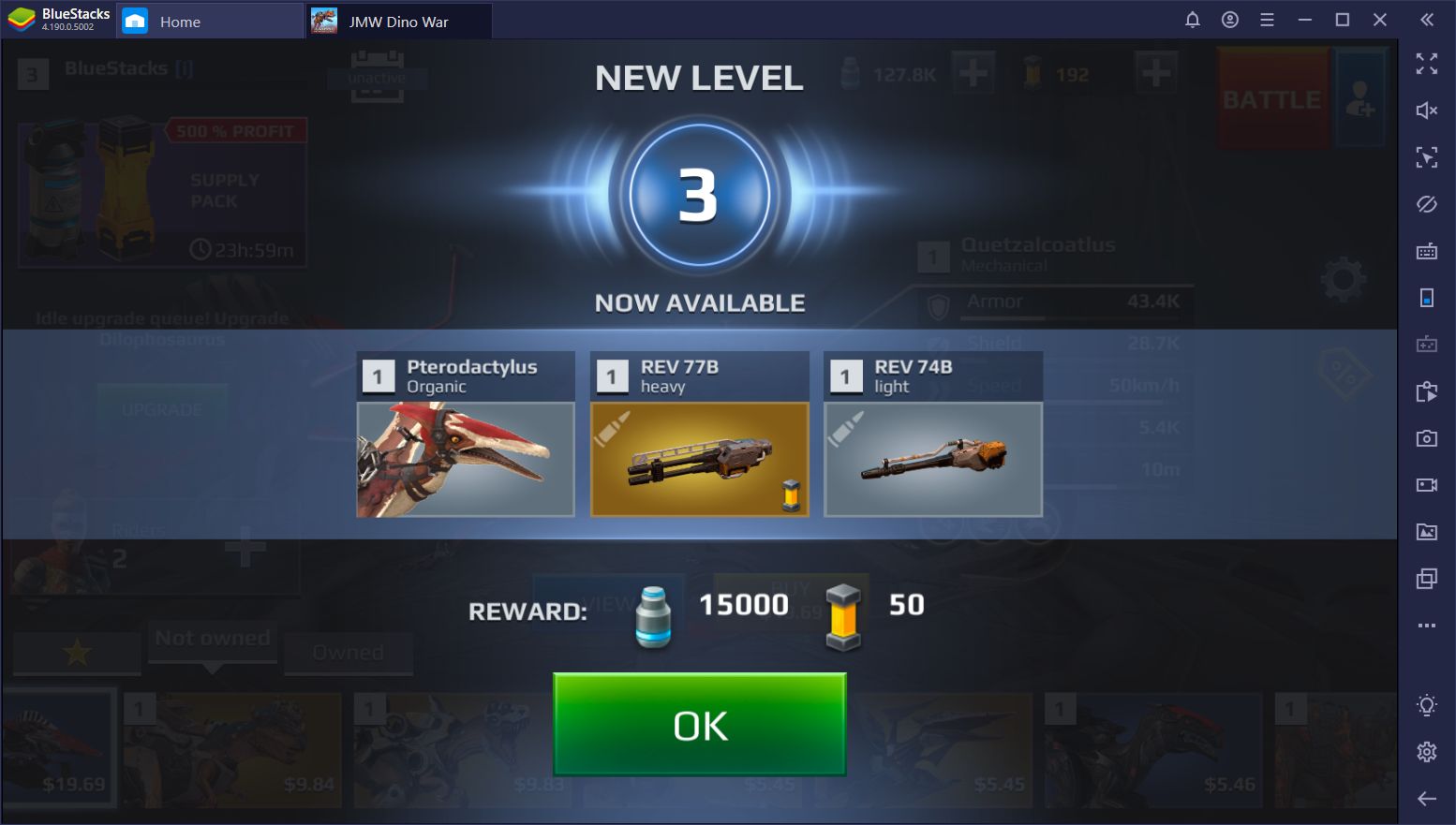 In a way, unlocking and collecting weapons in Jurassic Monster World is almost as fun as acquiring new dinosaurs.
The Best Performance, Only on BlueStacks
Despite everything it has to offer, the enjoyment you'll get from shooting and winning matches in Jurassic Monster World is directly proportional to the performance of your game. Even if you have the best dinos and weapon setup, you'll still suffer defeat after defeat if you're playing on a laggy device with poor framerate.
Luckily, with BlueStacks, you can easily set the framerate to 60 FPS and enjoy a silky-smooth performance in every match. And not only that, but you'll also be able to use a superior control scheme via the Keymapping Tool, which allows you to play Jurassic World as you would a normal PC shooter game. In other words, you can move around using the WASD buttons and use skills by pressing the Q, E, and F keys, while aiming and shooting with your mouse using Fire Mode.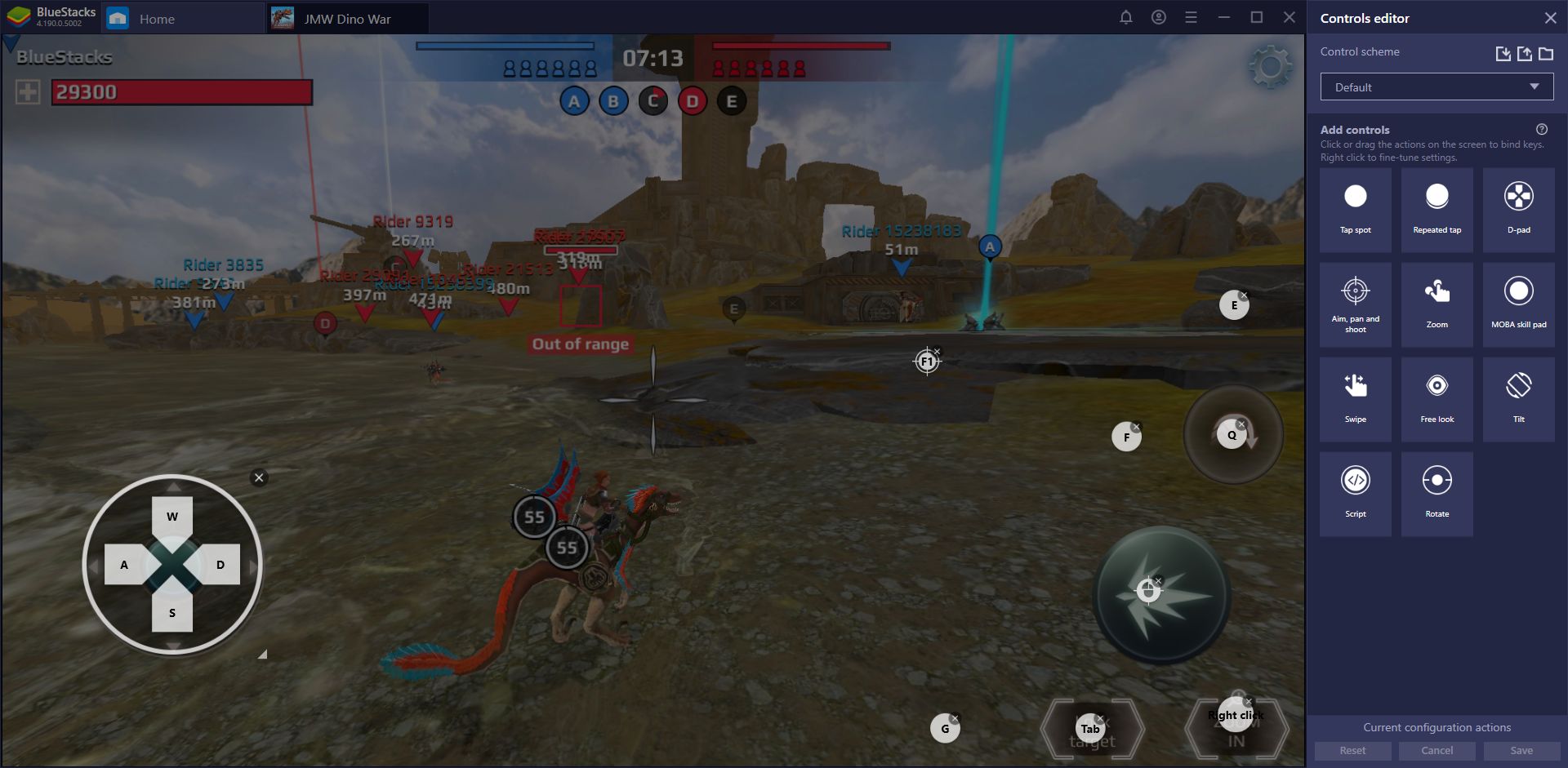 If you want to win all your matches in Jurassic Monster World, you better bring your best gear to the field. In other words, you better bring BlueStacks!