Game Guides
King's Raid : The Complete Currency Compendium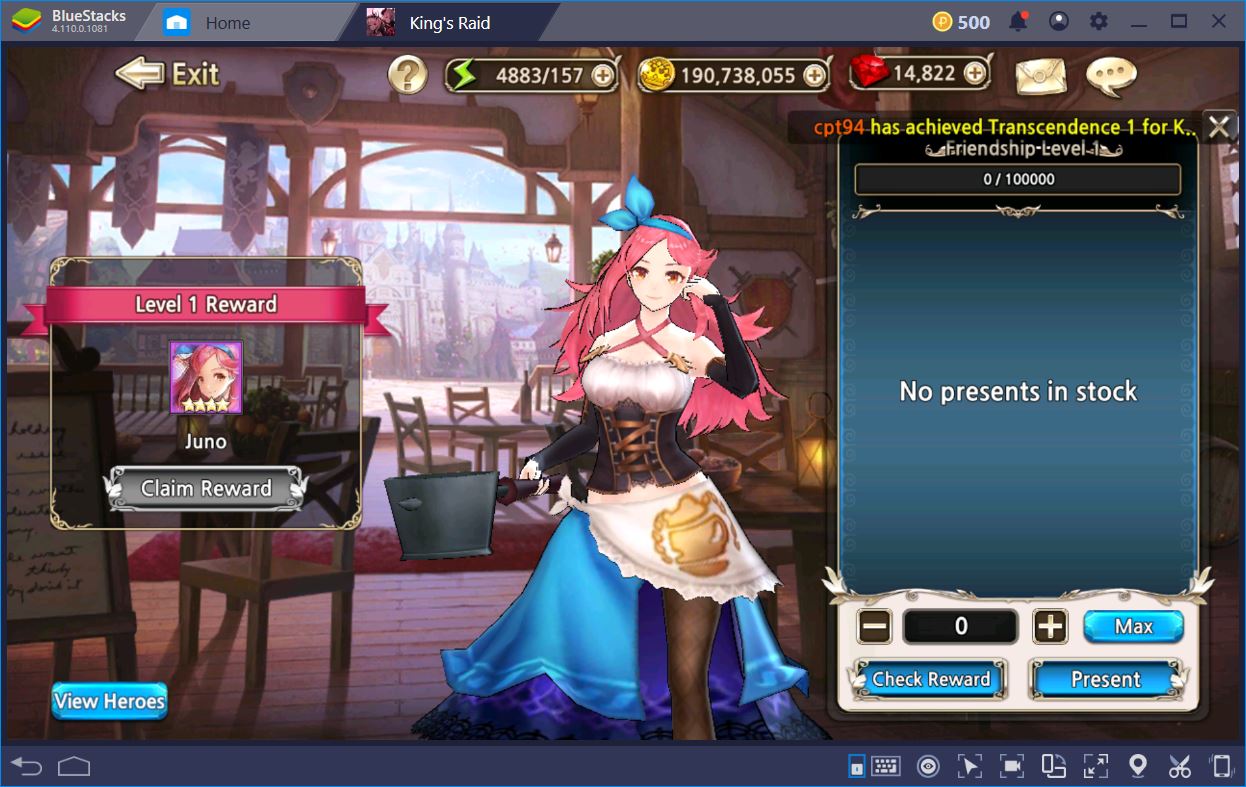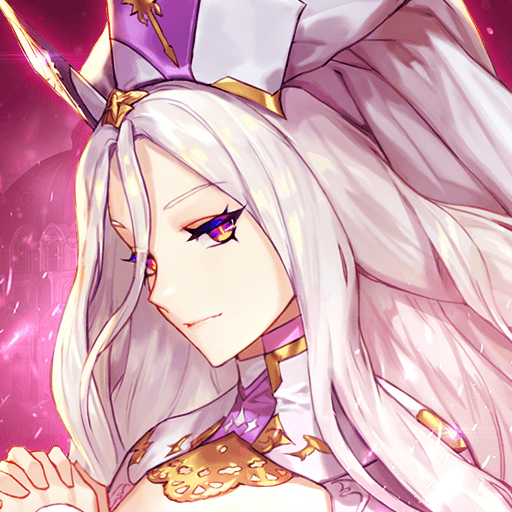 If you're wondering how you should spend your King's Raid rubies or whether you should buy that really attractive item in the shop, this guide will provide an answer. At times, you might feel that the suggestions here are a bit… restrictive. For example, you might find your favourite hero and the perfect costume for him/her in the shop, but you still have to carefully consider whether the purchase is worth the cost.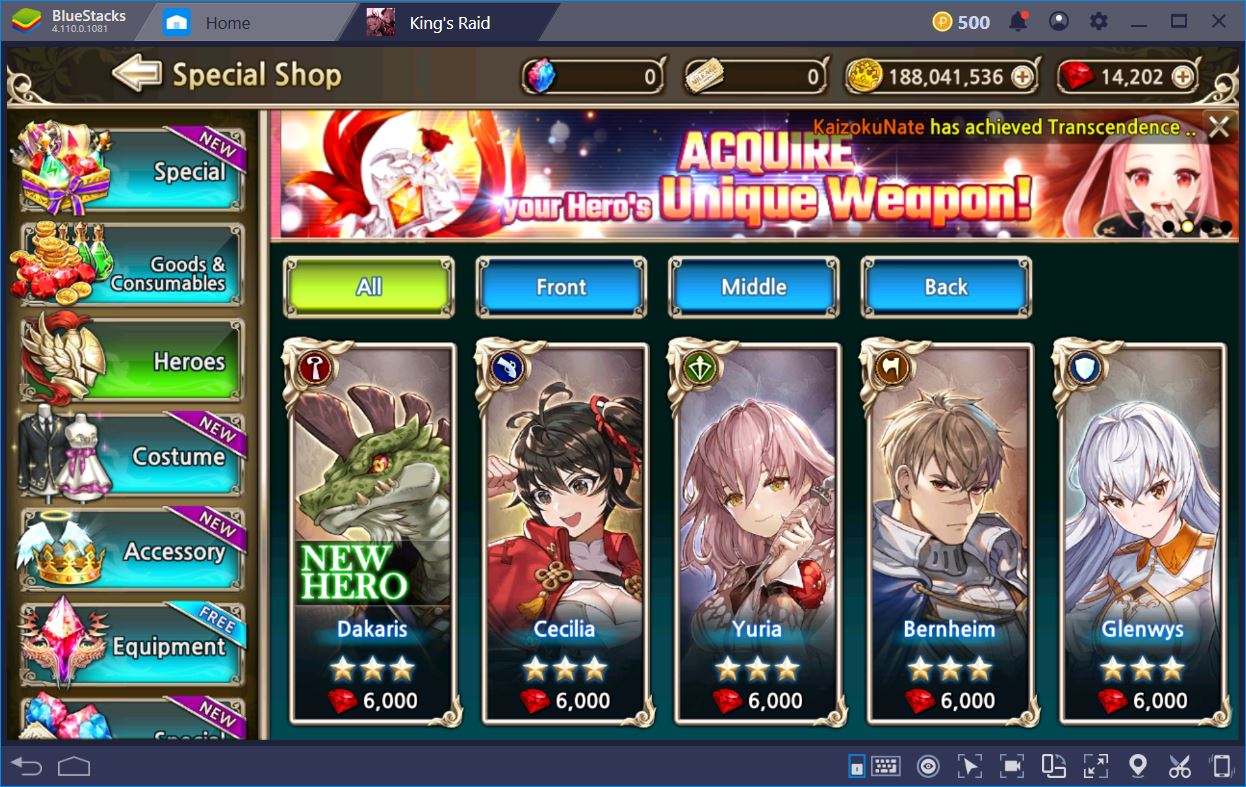 However, saving rubies all the time can prevent you from enjoying the game. In these cases, you might as well spend some currency to get the things you want. As long as you don't exaggerate, this is OK. Remember that the guide is supposed to help you figure out which things are really worth buying in a more or less objective manner. The true worth of a purchase, however, is ultimately decided by what you want.
The Basics of King's Raid Currency
Below, you'll find the complete (and extensive) list of all King's Raid in-game currency at this time:
This is your basic coin that you can expect to use for pretty much everything. Luckily, we have tons to begin with, but, if you need more, the Ancient Royal Vault of the Castle awaits your conquest. You can also pair this with Gold Hot time from your Missions tab to get even more coins, similarly to the way we power-level heroes.
This is the second most common type of currency and also the "premium" one. Much more valuable and hard to get than gold. You can buy some of it with real money, but you can also get it by progressing through the game and by completing challenging achievements. Many third parties try to scam players with Free Ruby offers, hacks, etc. Remember that these are fake. Period.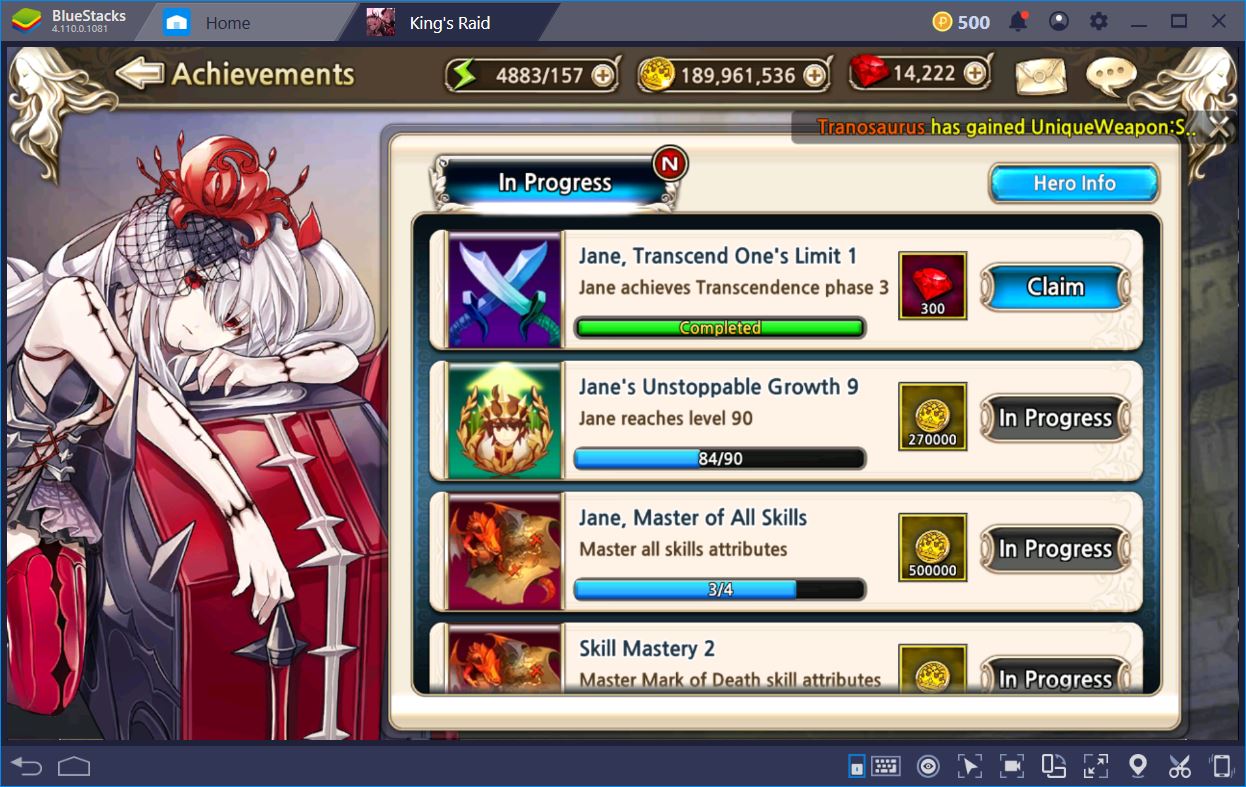 By far, our favourite. This heart-shaped currency is used to befriend characters in the tavern and purchase NPC gift materials. You get it by exchanging Amity with friends under the Friends tab.
You use this to buy Unique Weapons (UW) or UT Select Tickets under the Special Goods section of the Shop. This is the currency that is secondary to Rubies, since you get it by spending the latter. 10% of all Rubies expenses come back as Mileage.
Dragon Coins. These are exclusive to the Forge Shop, allowing you to buy items there, and can be obtained from Dragon raids. The harder the difficulty and tier of the dragon you're fighting, the more coins. Woot!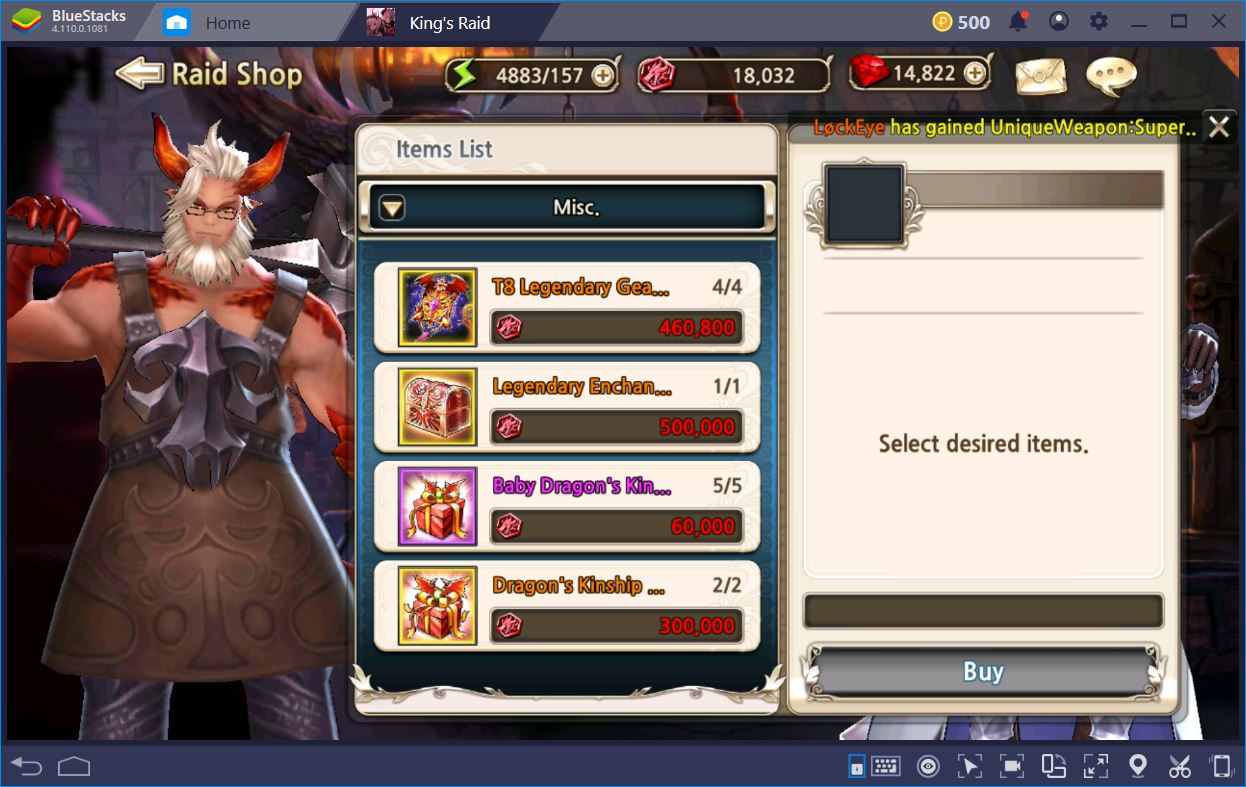 Crystallized Power. Although quite hard to come by, crystallized power is the only way to buy the powerful artefacts from Loman, the keeper of the Castle shop. The reason why they're so hard to get is because you need ranking in defeating the World Boss, which is no easy feat. The higher your rank, the more of this you get.
Guild Coin. If you haven't joined a guild, do it now. Veronica's Shop in the Guild Domain area has a lot of great items to offer. You will need guild coins for them, though, so you'll have to kill Guild Raid bosses or complete Guild Raids and Conquests.
Event Currency. These are event-exclusive materials you can only obtain throughout the timeframe of a King's Raid event. They can only be spent throughout these periods at the Event Shop in central Orvel.
Lua's Token. This is a special currency dedicated to premium items. You get it once you spend some real money on King's Raid.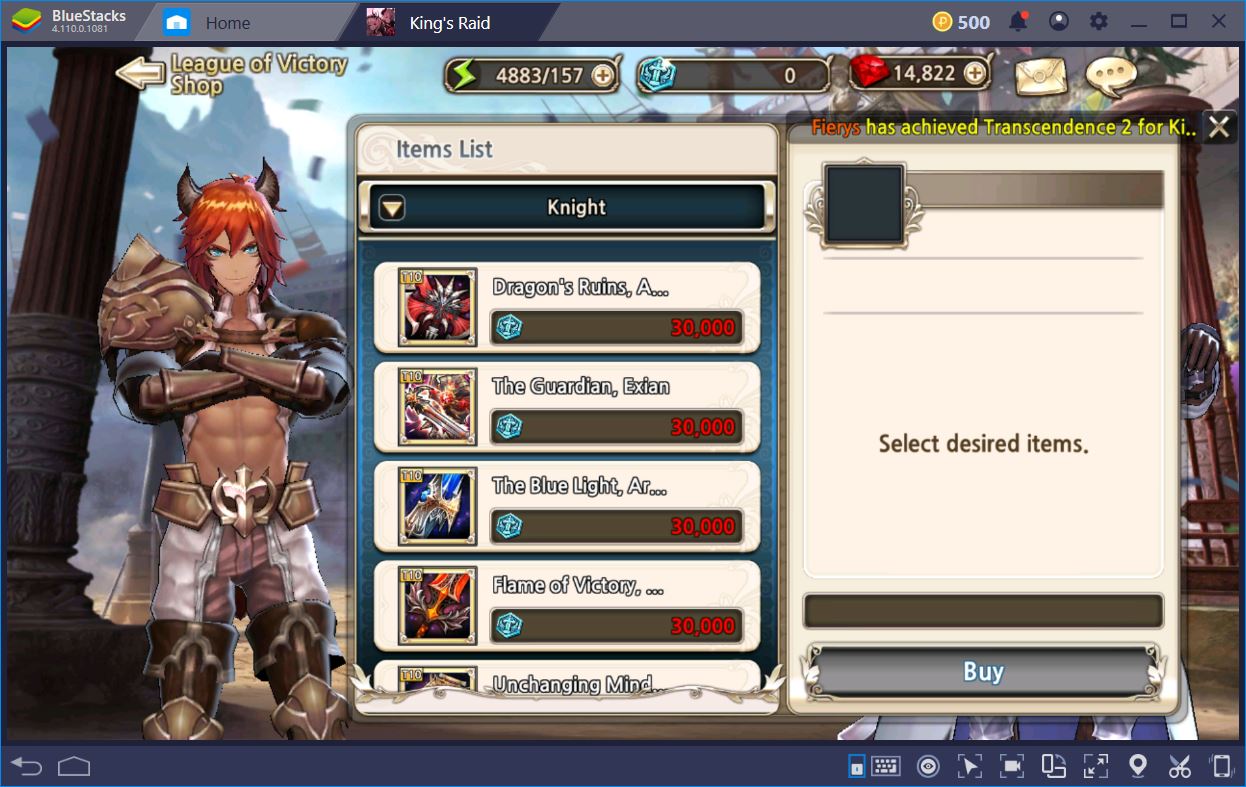 Medal of Honor, Insignia of Honor, Victory Medal. These three are the bread and butter of Gladi's League of Honor shops, which you can find in the Arena, each with their own dedicated section.
What You Should Spend On
The titanium rule of your expenses should be to never, ever spend Rubies outside of a Ruby spending event. F2P players are much better off saving their Rubies for these special occasions, as they can get a lot of incredibly valuable rewards for buying premium currency stuff.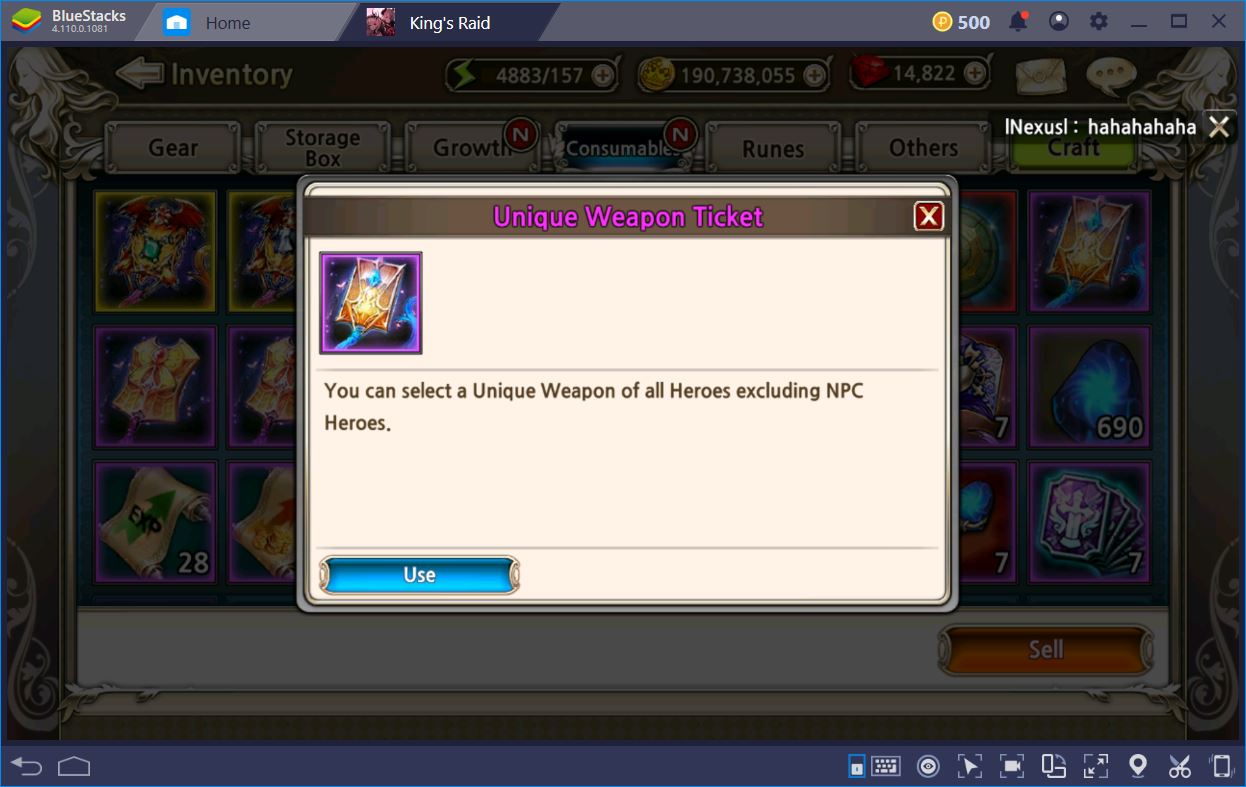 Sometimes, it might be that you just can't progress past a certain area without a specific hero in the shop – for instance, a great Tank, DPS, or awesome Buffer. To ascertain whether this truly the case, you must ensure that your purchase is absolutely necessary, not just a whim, and that you have a UW, Artifact, and enough Skill Books to bring the hero on the same level as your formation. For more info on this, feel free to check our guide to building the best team.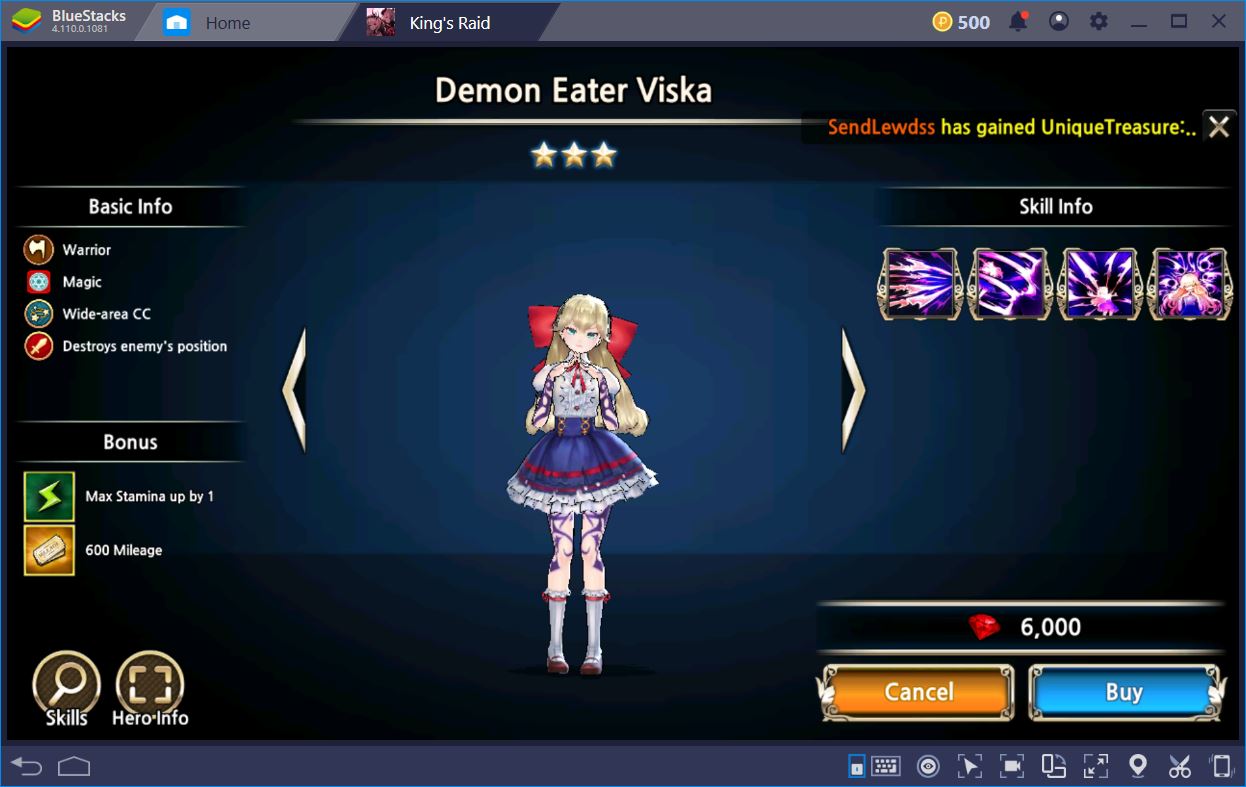 Alternatively, if you find that you're not really enjoying the game anymore, you can go on and just buy your favourite character. You only live once, right? The same holds true for all of the other in-game things you can buy. If you need it, get it; otherwise keep your currency for a better day.
League of Honor gives you the chance to buy 200 UT fragments every week. After 5 weeks, you'll get a ticket that can land you a UW, which is absolutely necessary to get the most out of your units.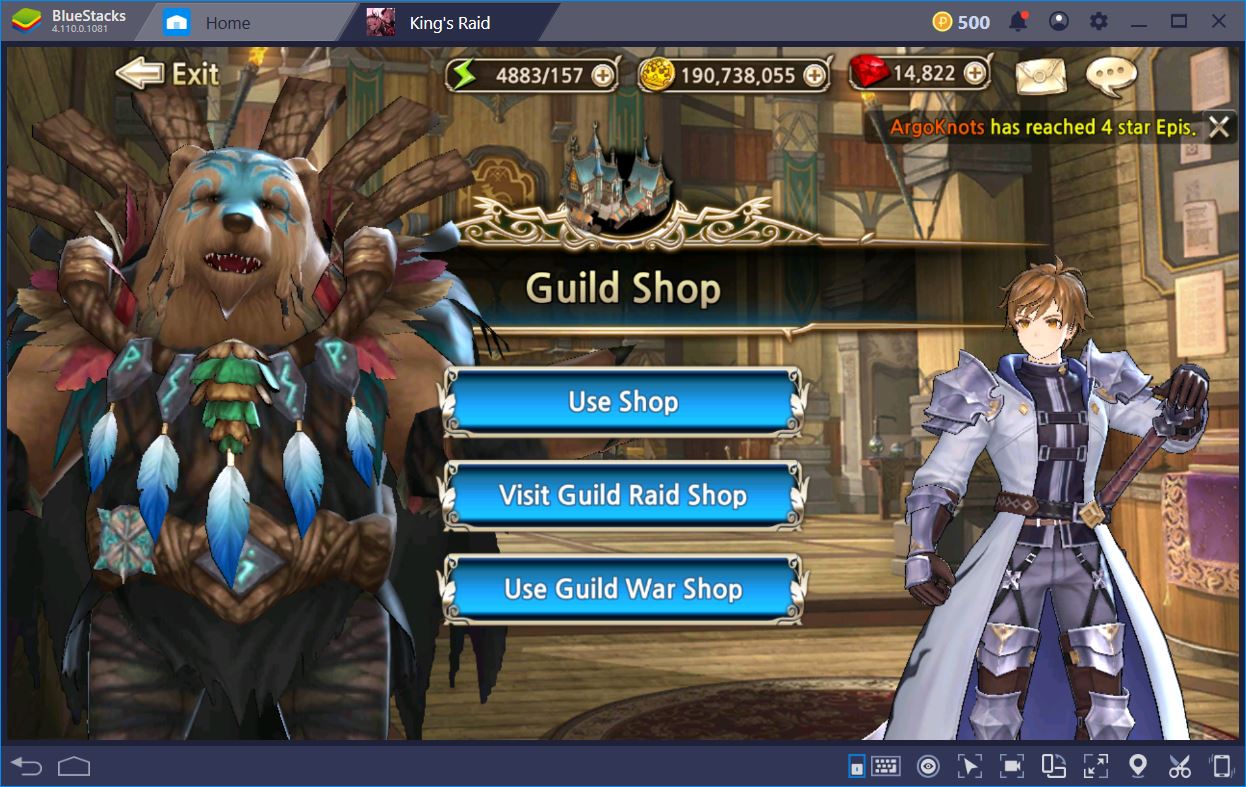 The purchase possibilities in the Guild Shop vary according to the level of your guild. If you see any UT Fragments, Manticore Gear, and/or Reforge Tickets, they're your go-to expenditures. The same holds true for May's General Store, with the addition that Magic Powder and Special Item Summons can appear here; and you don't want to miss out on these.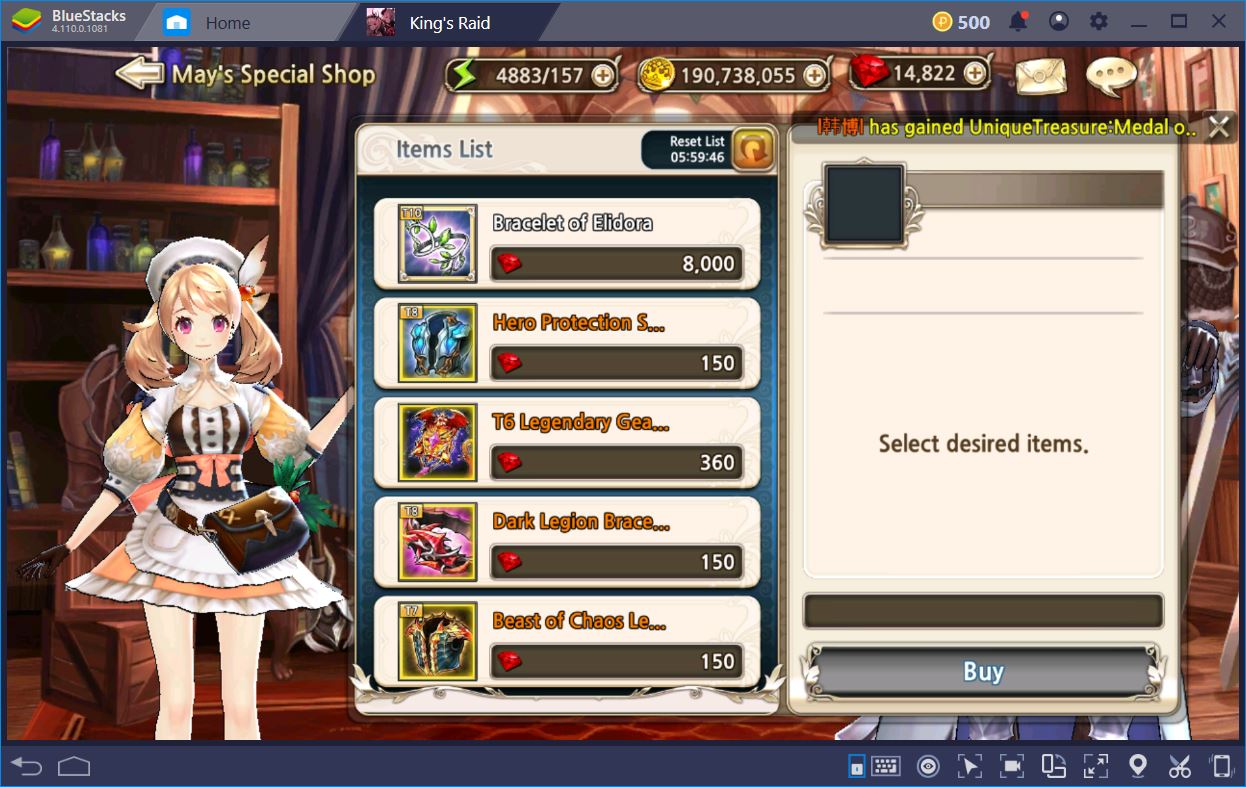 Taking Advantage of NPC Discounts
Aside from playable characters, you can interact with NPCs throughout the game. Some of them can be recruited at certain times, which is great because they tend to be more powerful than regular heroes. A major reason why we're keeping our rubies for the Ruby Spending Event is that you can get a Lua's Unique Weapon Ticket that allows you to select UWs for your NPCs. These are incredibly hard to come by, unlike normal heroes' weapons.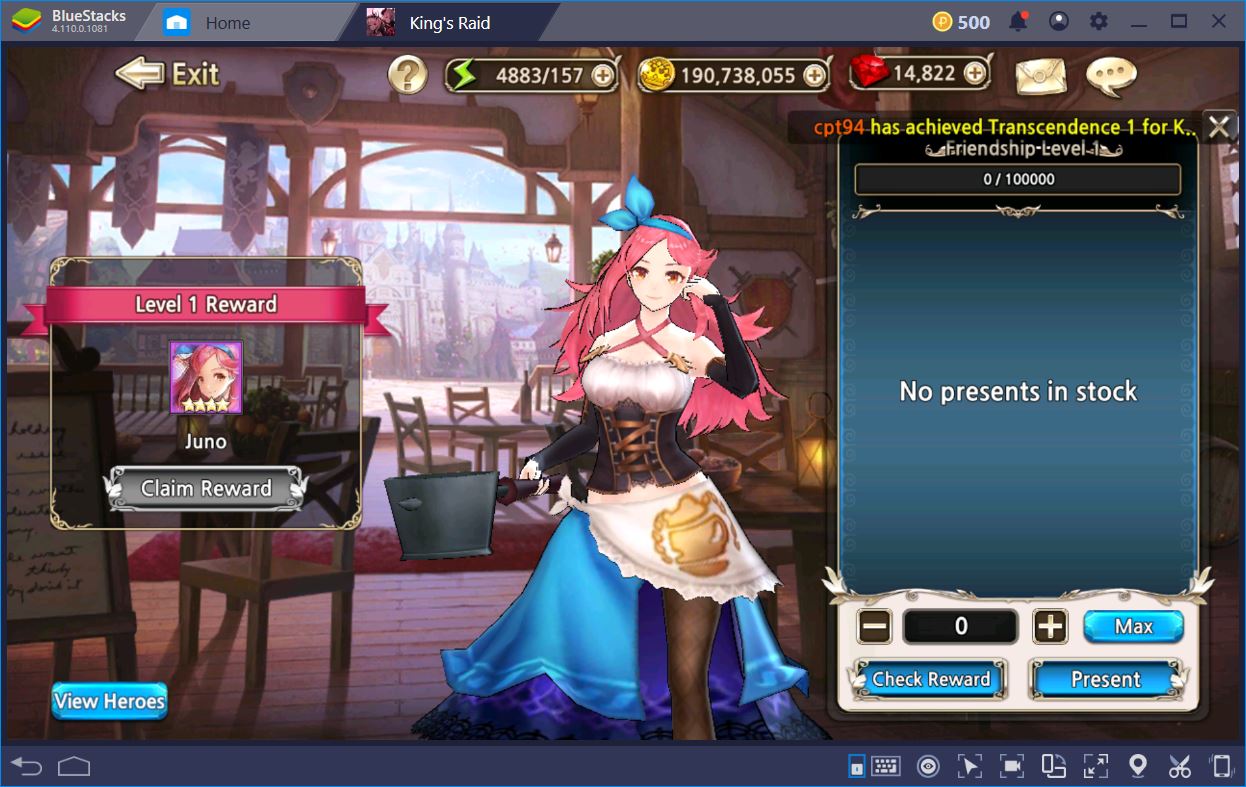 Some of the recruitable NPCs give you discounts in their shop. These rebates are as follows:
Juno – she's one of the stronger choices you can make to boost your formation. 40% discount on all the items in her shop.
Loman – 10% discount on the items in his Castle shop.
Dosarta – 2 more Artefact fragments every time you run ToC. Her utility is restricted to PvP, though.
Nicky – one additional Stockade entry key every day.
Veronica – 10% discount for all the items in the regular and raid Guild Shops.
May – 25% rebate on all the goods she sells.
Gladi – with her, League of Victory purchases are 10% cheaper.
If you're wondering how to best spend your Rubies during one of these extraordinary events, the simplest answer is: anything that makes you happy. Of course, expanding your inventory up to 400, resetting the Upper Dungeon, as well as boosting the latter's loot are things you should definitely do before anything else. Other than that, the sky (and your wallet) is the limit!