Game Guides
Land Of Kings on PC Setup Guide: How BlueStacks Can Help You Fight Against Gods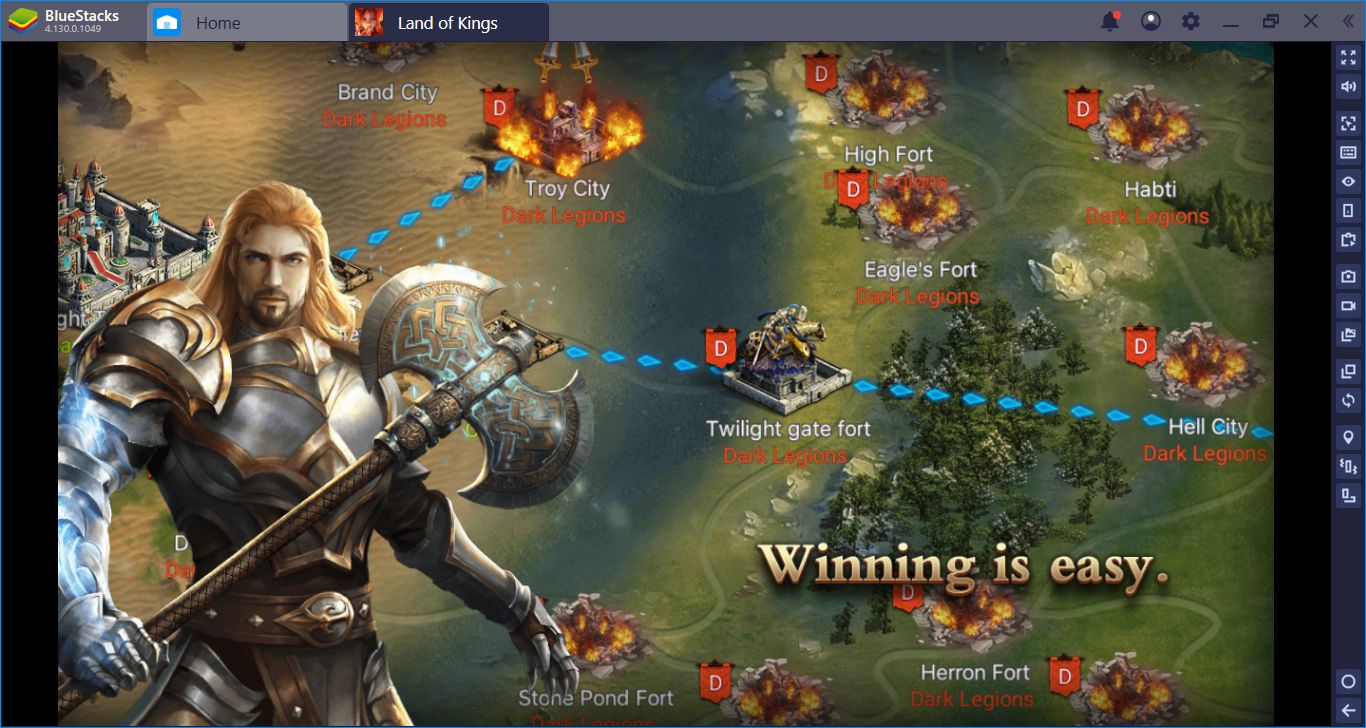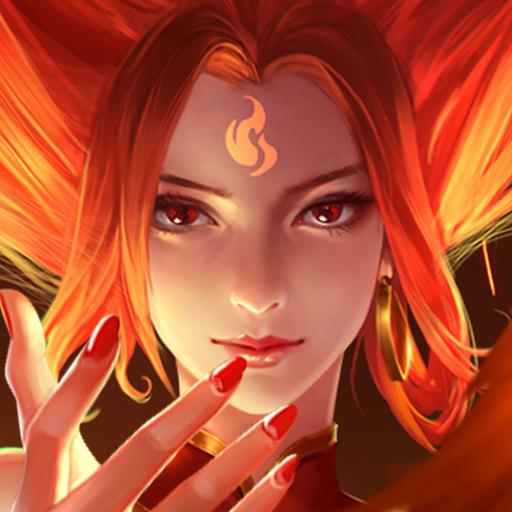 If you read our review, you already know what an SLG is and how it should be played: Your overall goal is finding the best heroes for your army and keep conquering the cities until you become the one and only lord of this realm. Well, this sounds like a noble goal but even the mighty lords need help. In this article, we will show you how to start your adventure in Land Of Kings and how BlueStacks can help you. Let's start: These cities won't conquer themselves.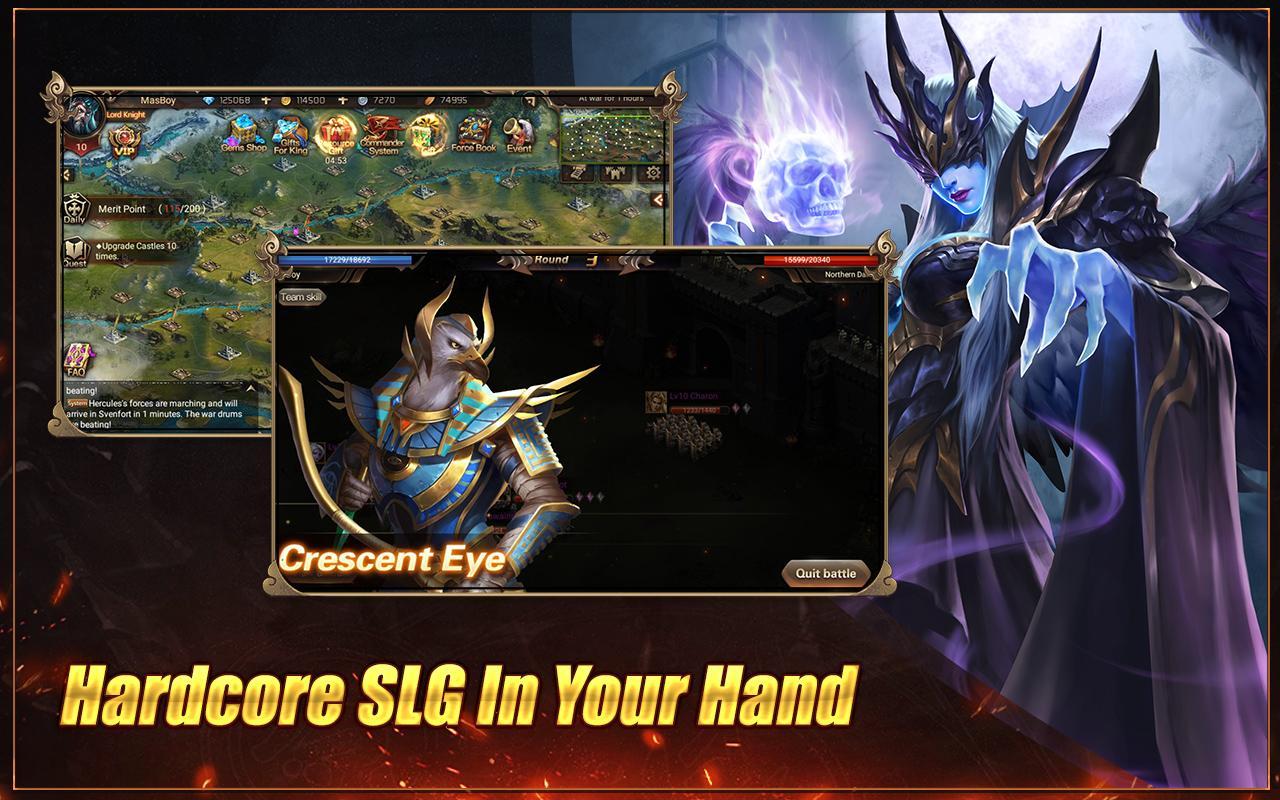 Download & Install Land Of Kings
This part is quite easy and can be completed in 10 minutes. Start by searching the name of the game inside BlueStacks App Center and click on the "install" button. The game is only 130 MB big, so this will be a fast download. Clicking that button is the only thing you need to do – the rest will be handled by BlueStacks. It will complete the download, install the game, and notify you when it is ready to play. Now you can start swinging that big axe of yours and take some names.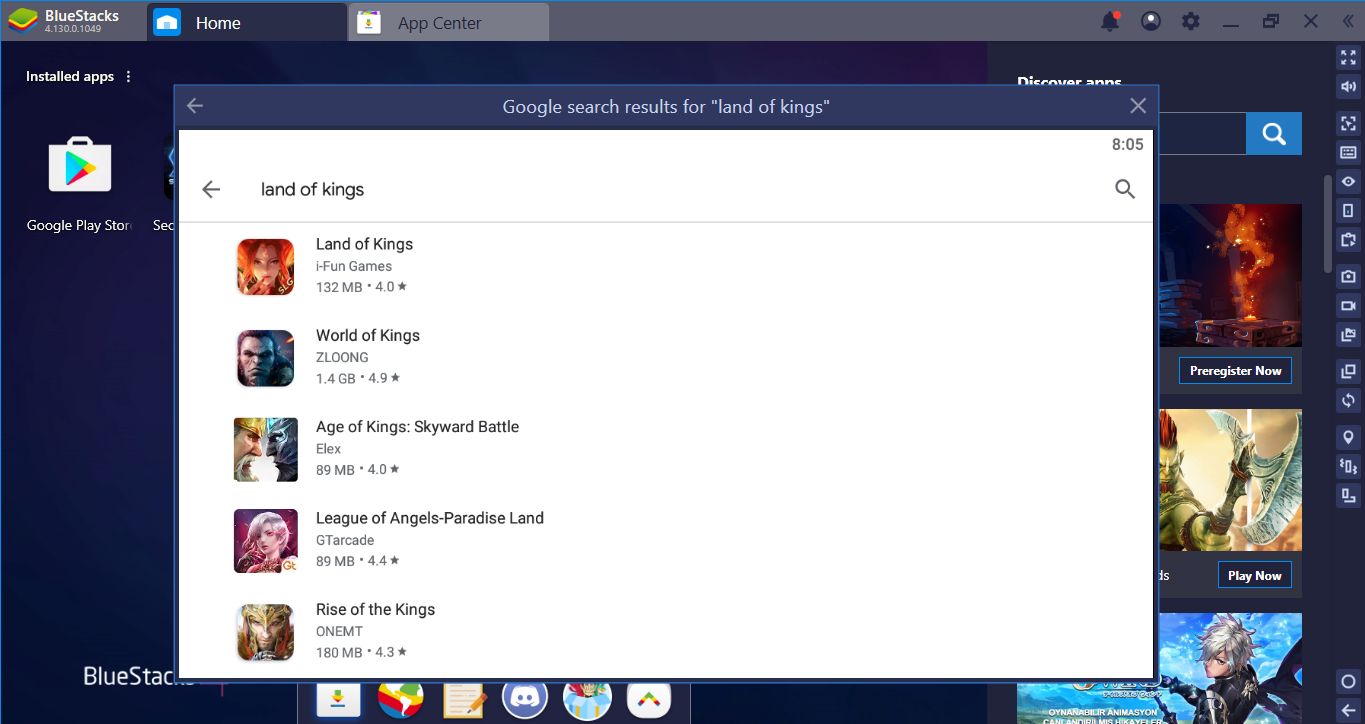 The search results – click on the name of the game.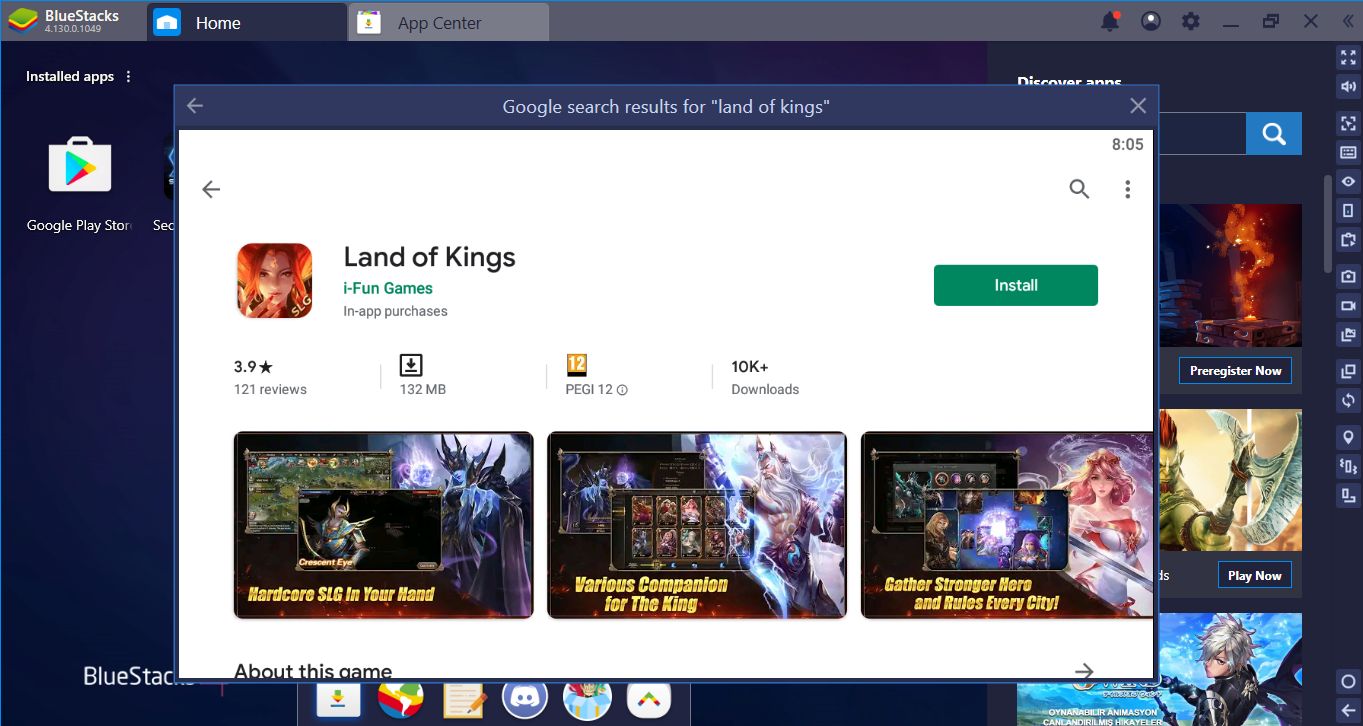 The download will be fast and Land Of Kings does not make an additional download after the first launch.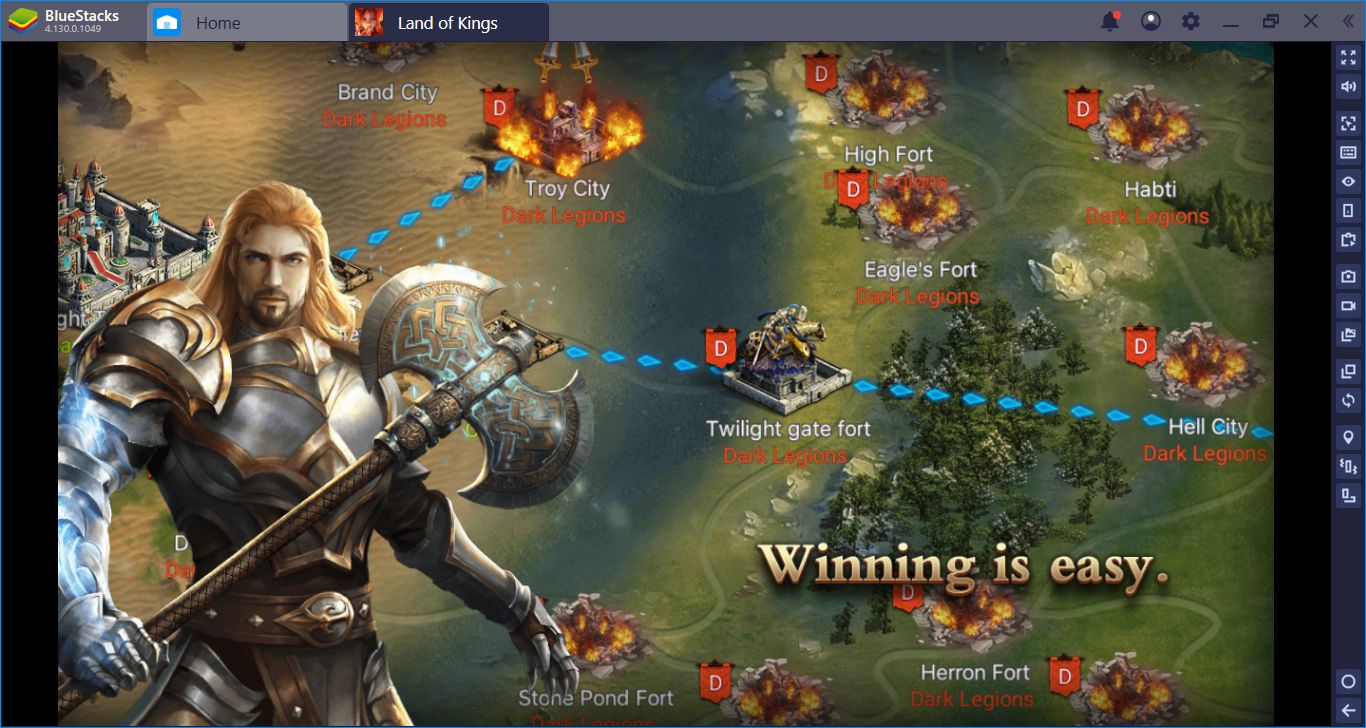 Yes, my lord, winning will be easy with BlueStacks.
Use Your Mouse Or Assign New Keys
As a 2D SLG game, Land Of Kings does not require using any of your keyboard keys. You can play the game perfectly with your mouse – there are only a couple of buttons to press and the battles are turn & based automatic, so you really do not need to use any other control tool than your mouse. That's why BlueStacks does not offer a keyboard control scheme by default. However, you can still use your keyboard if you feel like it, thanks to our Tap Spot feature that is a part of the Advanced Keymap Tool. After launching this tool, you can drag & drop tap spots on top of buttons and assign any of your keyboard keys.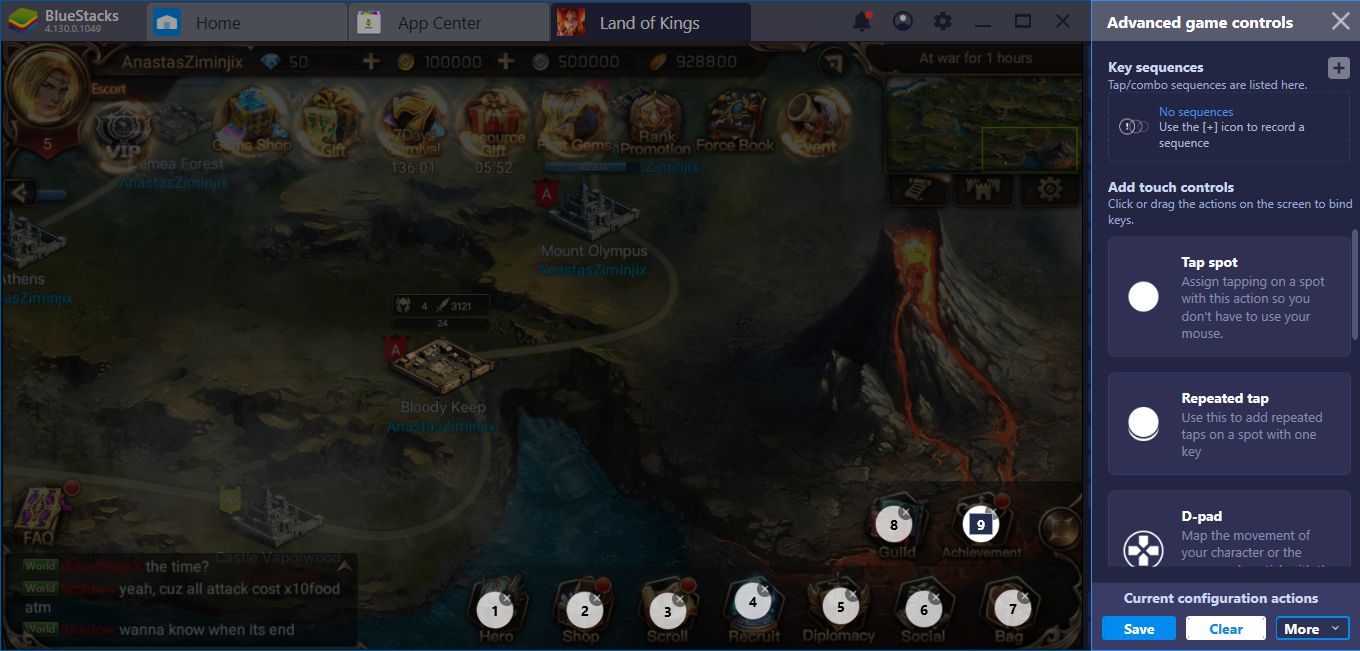 Tap Spot feature in use: You can assign any key to any button. Just don't forget to save when you are done.
Reroll As Many Times As You Like – All Free
Like any other gacha game, Land Of Kings contains dozens of heroes to collect and finding the best ones is important: Rare heroes can help you to gain victory much easier and faster. Finding them won't be easy and take time – you may have to play the game for months. Luckily, there is a way to beat this system. In the first 10 minutes of Land Of Kings, a free summon is offered to you by the game. This is done to explain how the system works and the results are completely random. Well, we cannot change this randomness but we can offer a way to overcome this problem: BlueStacks Multi Instance. Most of the players delete the game after making the first free summon, install it again, and try their luck one more time with the results – this is called a "reroll". BlueStacks users have a much more convenient way of doing this: Create a dozen instances, make the first free summon on all of them, and continue playing on the instance with the best results. There is no need to re-install: In an hour maximum, you can start playing Land Of Kings with the best possible starting heroes.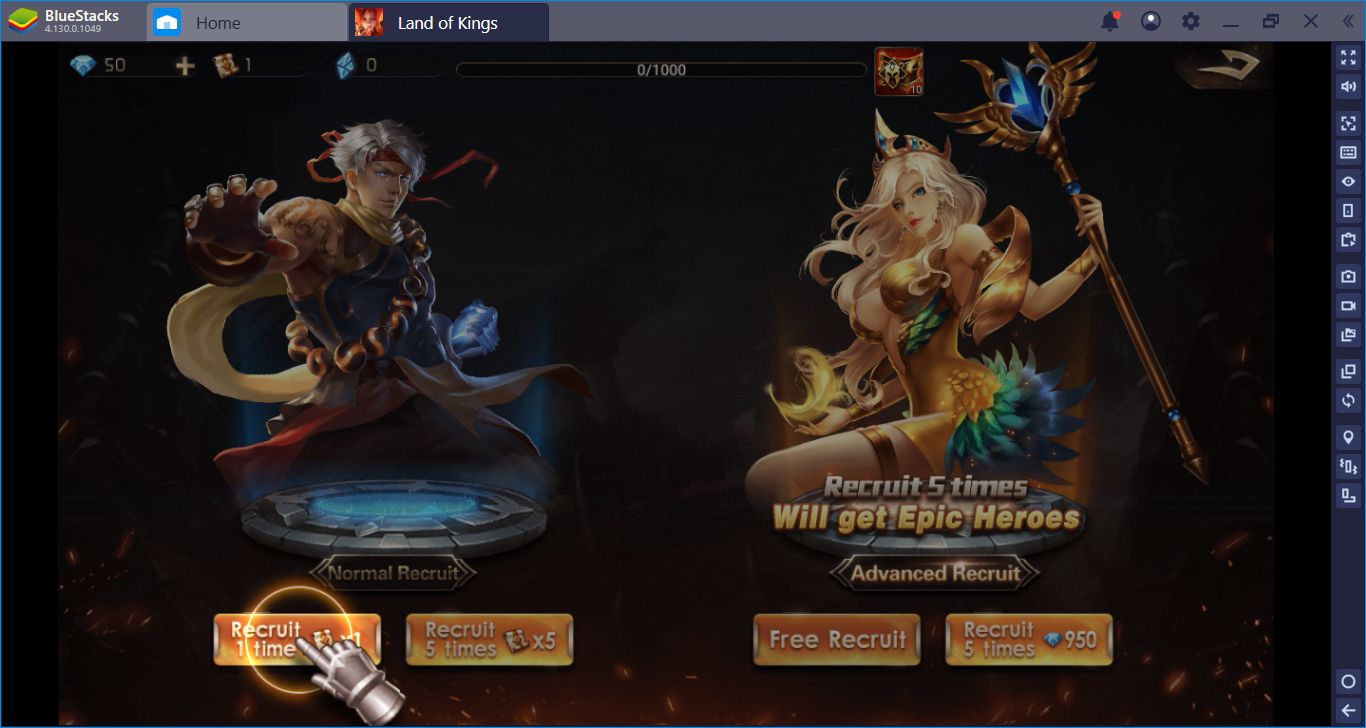 This is the first free summon screen we talked about.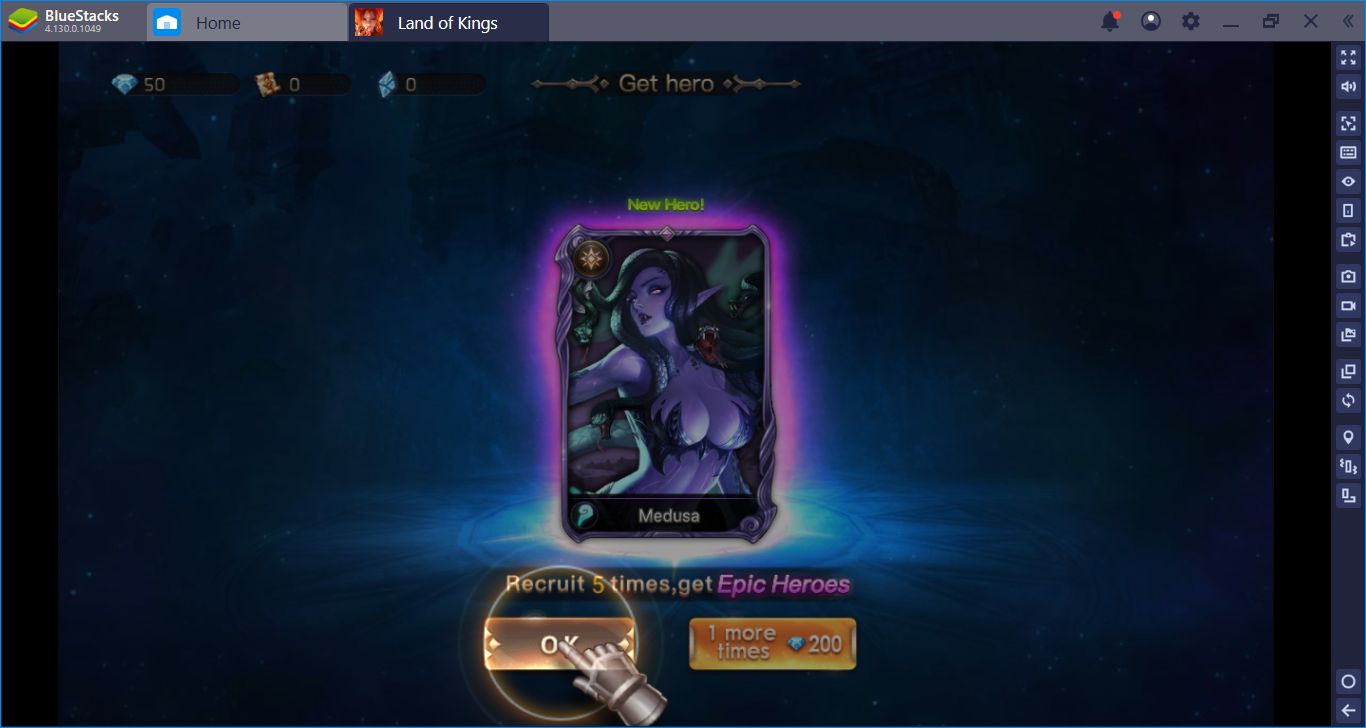 And this is the result – it is not a good one, so why don't we try again?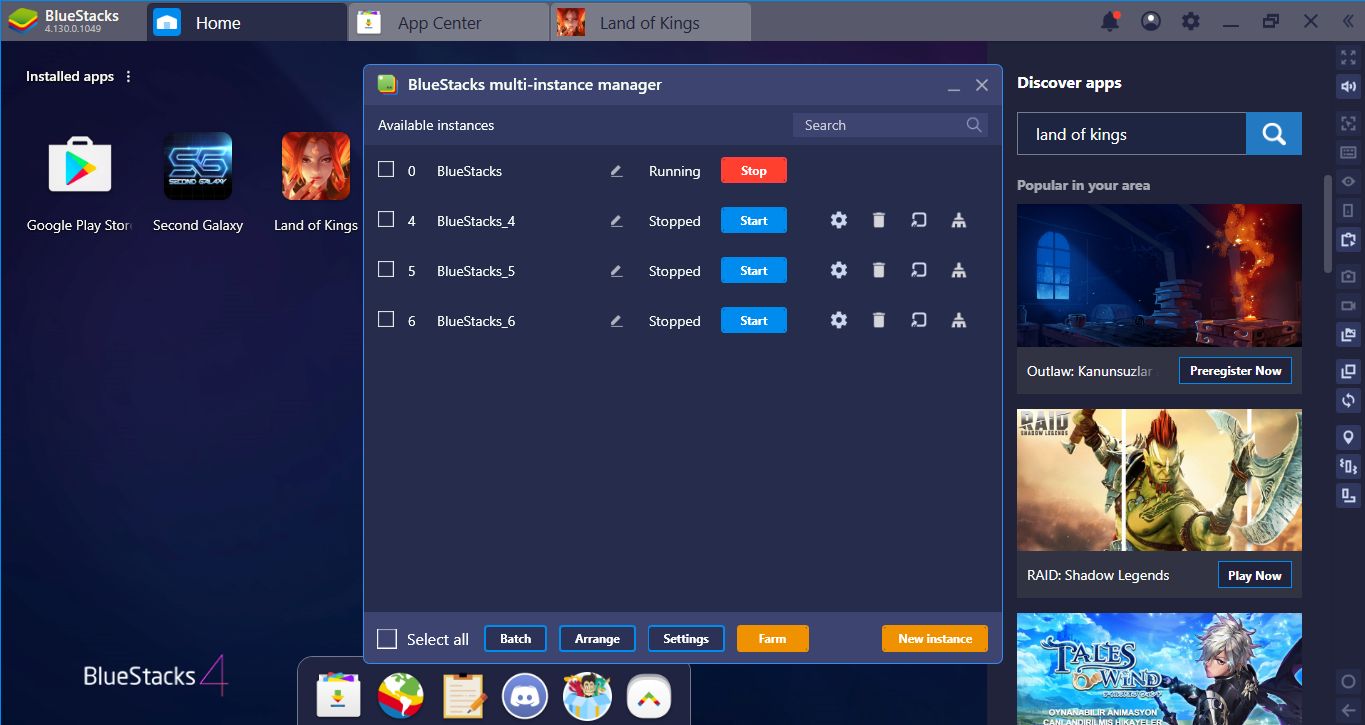 We can keep creating instances, as many as we like. And after that, we can try our chances again on each of them.
You are ready to play Land of Kings like a true lord: You have the best heroes in the game and you can use any control tool you want. Well, you can start conquering those cities now, since you have all the things you need. Become the ultimate ruler and don't forget to take a look at other conquest games too: BlueStacks can help you in every game!