Game Guides
How to Play League of Pantheons on PC with BlueStacks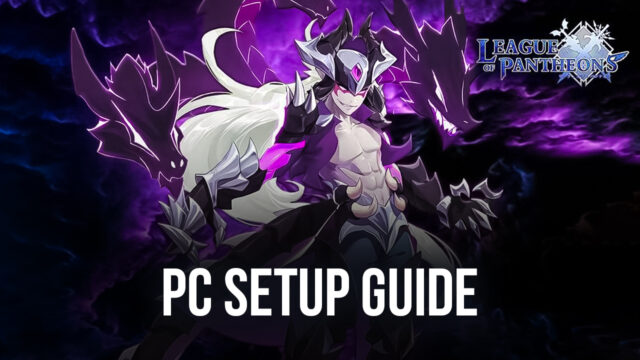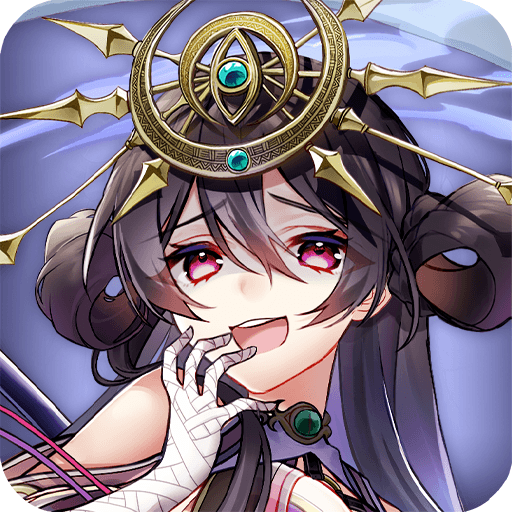 Released just a few days earlier this month, League of Pantheons is an awesome new addition to the idle RPG genre of mobile games, offering much of the standard elements, but with an awesome art style and presentation that makes it look nice and fresh, and feel like an actual quality product. The result is a title that will appeal to casual gamers the most, but that also veterans of the genre can enjoy in a non-committal way.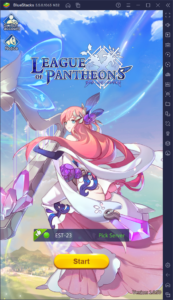 Instead of showing us an established narrative, League of Pantheons seems to be more inclined towards the gameplay aspects, giving players free reign over their game shortly after beginning, after completing a short tutorial. This is great for users who just want to play in short bursts to pass the time, as opposed to immersing themselves in a deep storyline for hours. As the player advances, they will also find more tutorials and other helpful guidance when unlocking new game modes or features. Regardless, this is very much more of the same flair as in other gachas, where the point is simply to advance, farm resources, unlock new characters via the gacha summoning, and progressively upgrade their formation in order to face tougher enemies.
In terms of gameplay, League of Pantheons revolves mostly around an automated turn-based combat system, with characters attacking each other automatically for the most part, until one side is left standing. Moreover, like with other idle RPGs, this game also has AFK grinding features where the player's characters continue farming and grinding even while offline, in order to generate useful resources.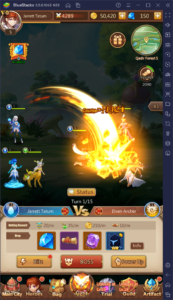 These idle RPGs are perfect for gamers on the go, as well as for folks who don't want to commit too much of their time. However, while great for playing on the go, you can play League of Pantheons on PC with BlueStacks in order to get the best experience with this idle RPG.
Downloading and Installing League of Pantheons on PC
Like with many other games, playing League of Pantheons on PC with BlueStacks is very easy and takes only a few minutes. To get started, please follow these quick steps:
Download and Install BlueStacks

on your PC.

Complete Google Sign-in to access the Play Store, or do it later.

Look for League of Pantheons using the search bar on the top-right corner.

Click to install League of Pantheons from the search results.

Complete Google Sign-in (if you skipped step 2) to install League of Pantheons.

Click the League of Pantheons icon on the home screen to start playing.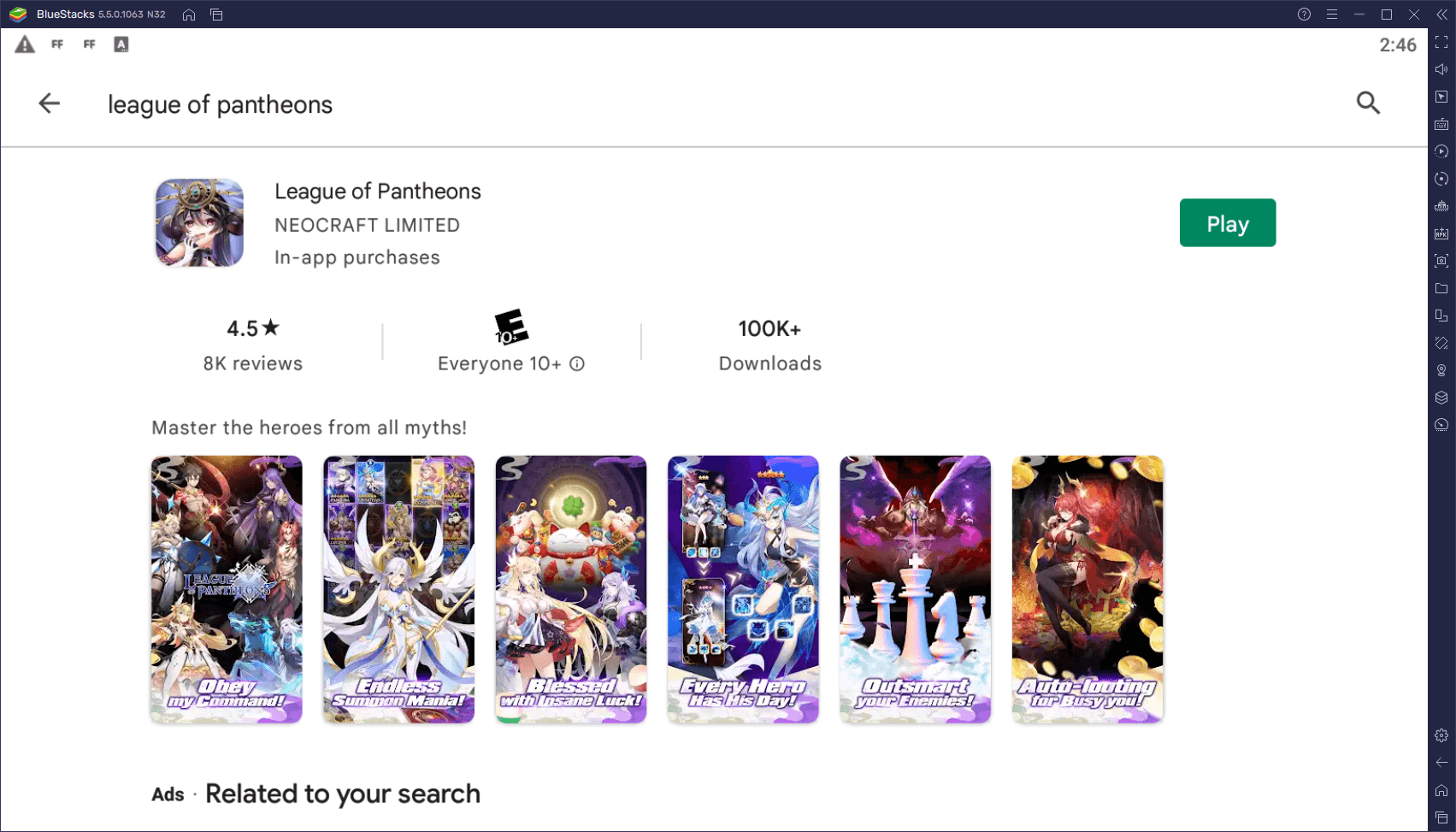 These steps are very easy to follow as the process is mostly automated. After a few moments, you'll be enjoying League of Pantheons on your large PC monitor, with mouse and keyboard support, and with a variety of tools to help streamline and automate your experience.